If you're looking to host a green wedding, you really can't get any greener than the Morton Arboretum. Sarah + Chris's stunning outdoor wedding started under a canopy of evergreen trees and ended under a canopy of stars and we couldn't have loved it more.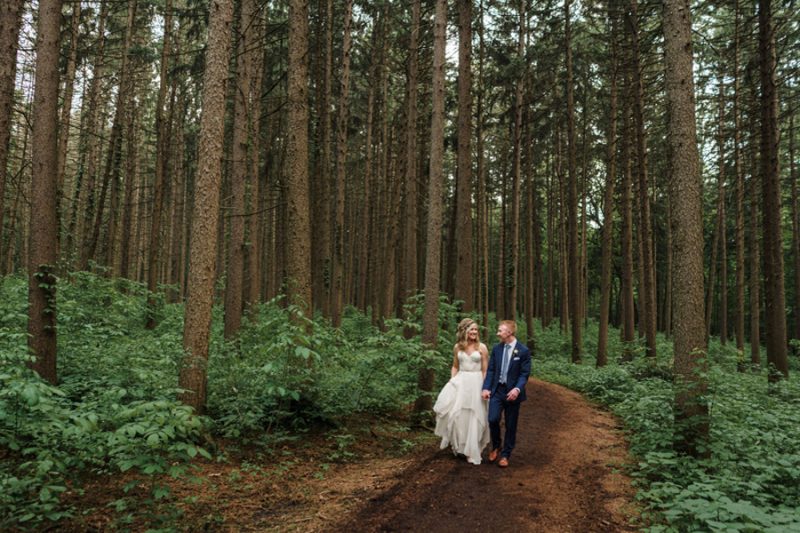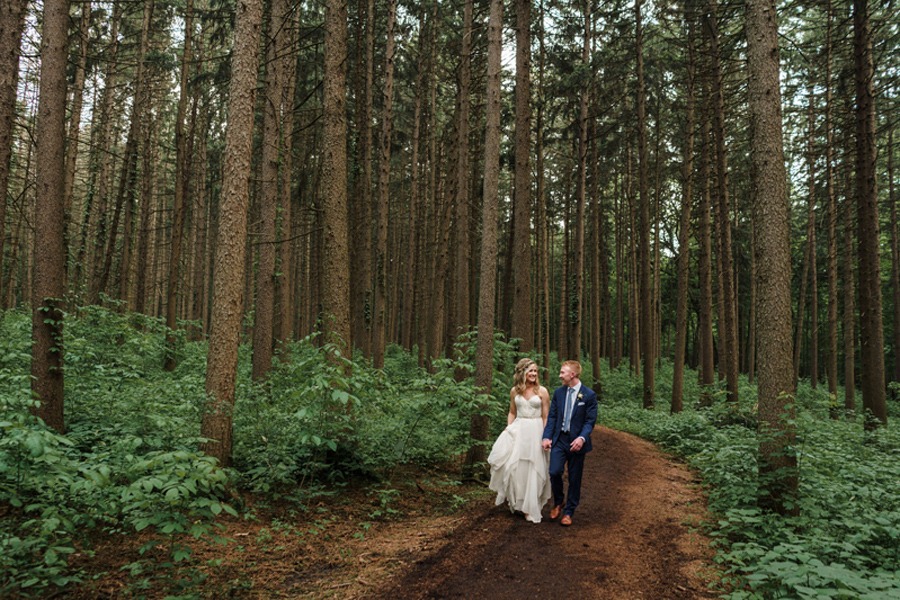 Wedding prep… and cats!
Sarah + Chris started their big day getting ready with their favorite friends – including the furry ones. They're big animal lovers, so we love that they got to get in on the fun.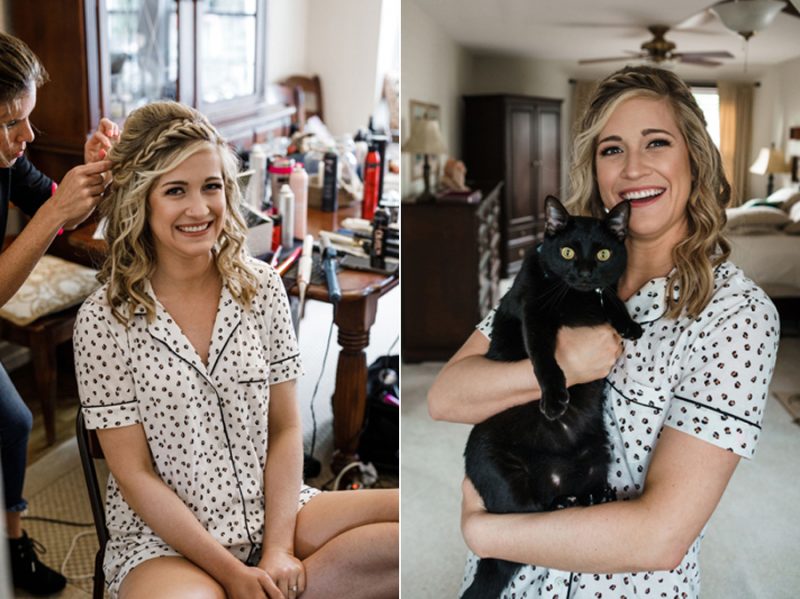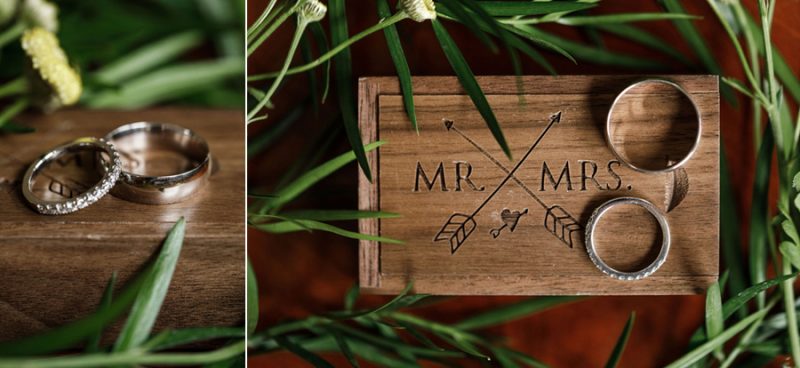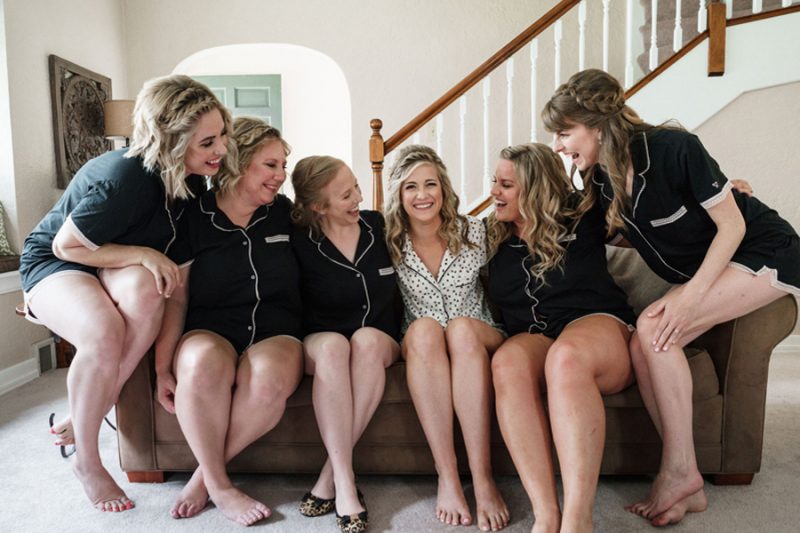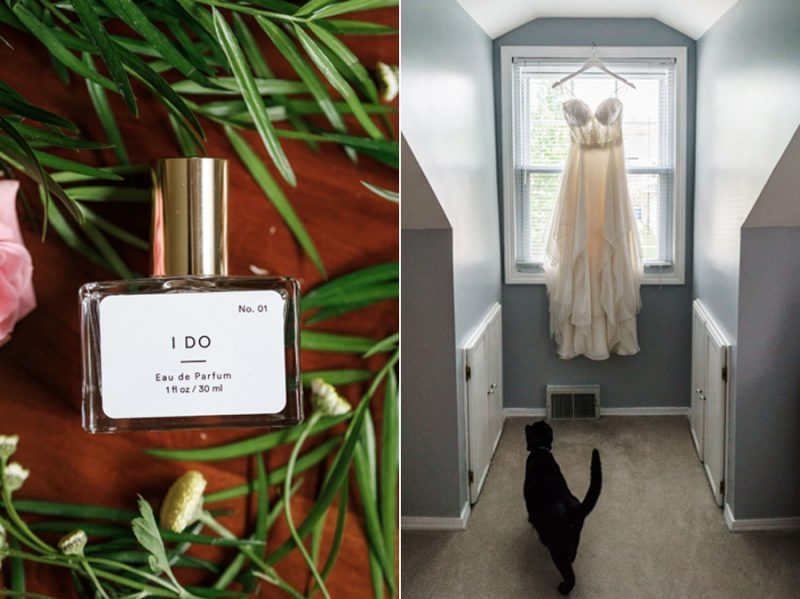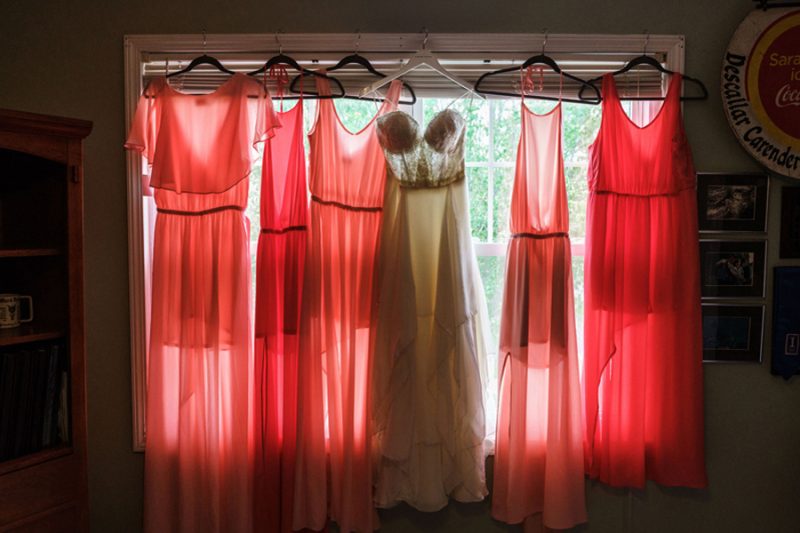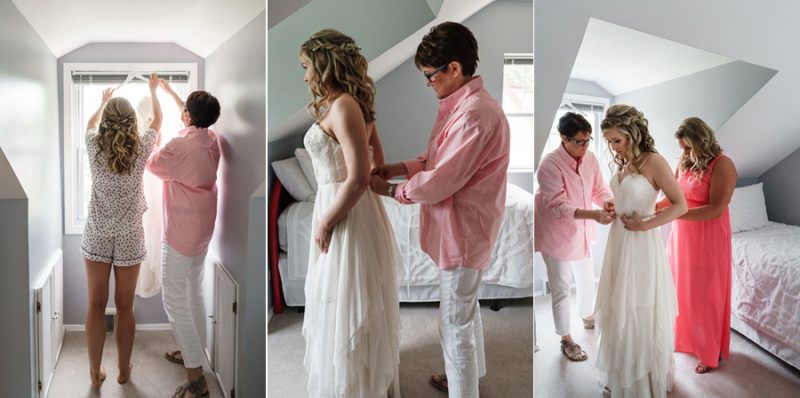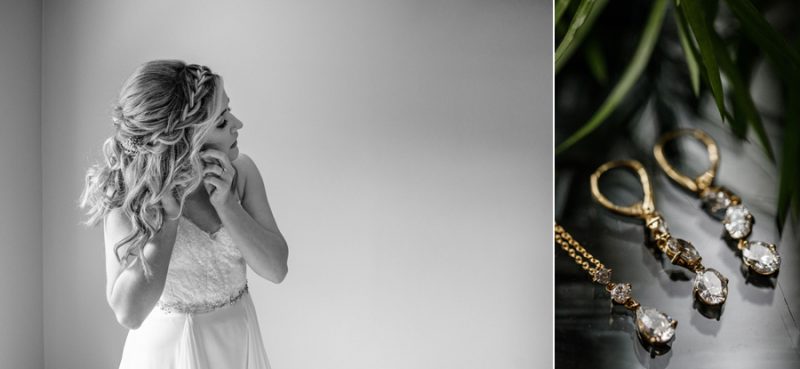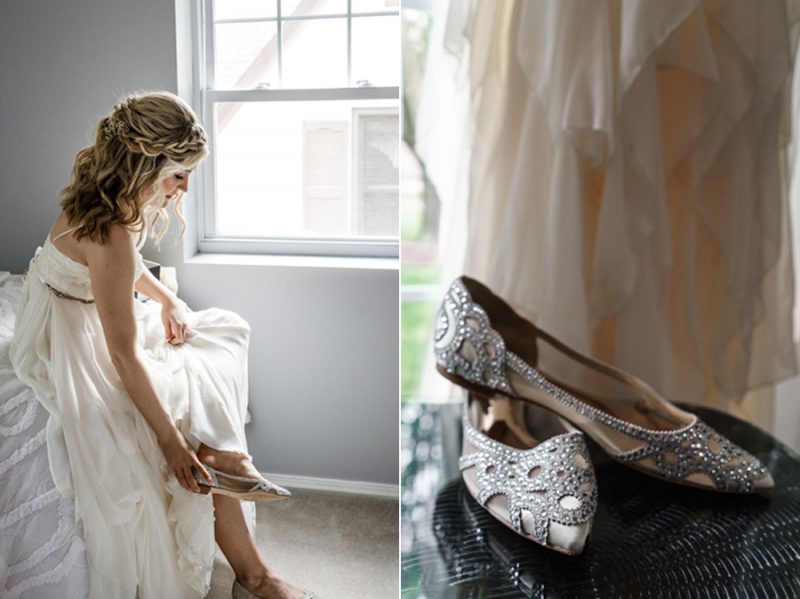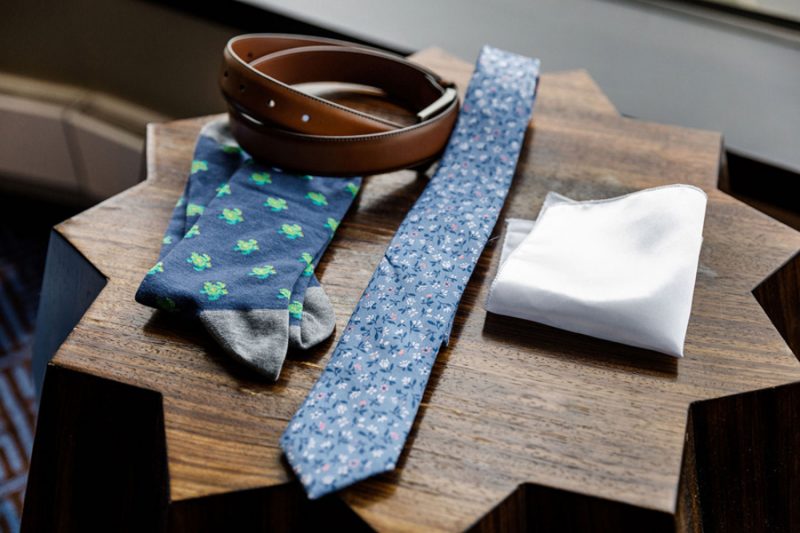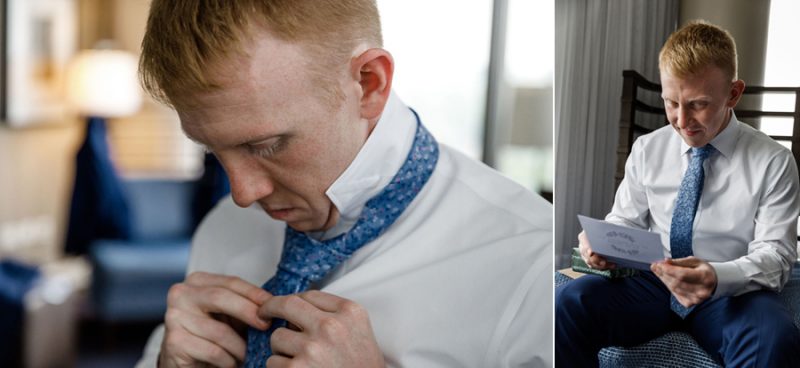 First look under a canopy of green
From there, the crew headed over to the Arboretum for some absolutely gorgeous first look photos. While we were inside putting the finishing touches on everything and praying that it wouldn't rain, Sarah + Chris were outside where the cloudy skies and tall trees provided the perfect light for photos.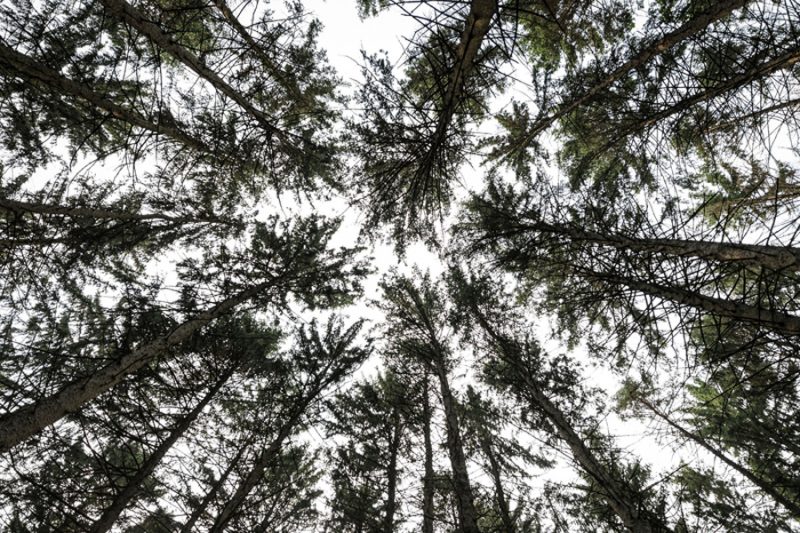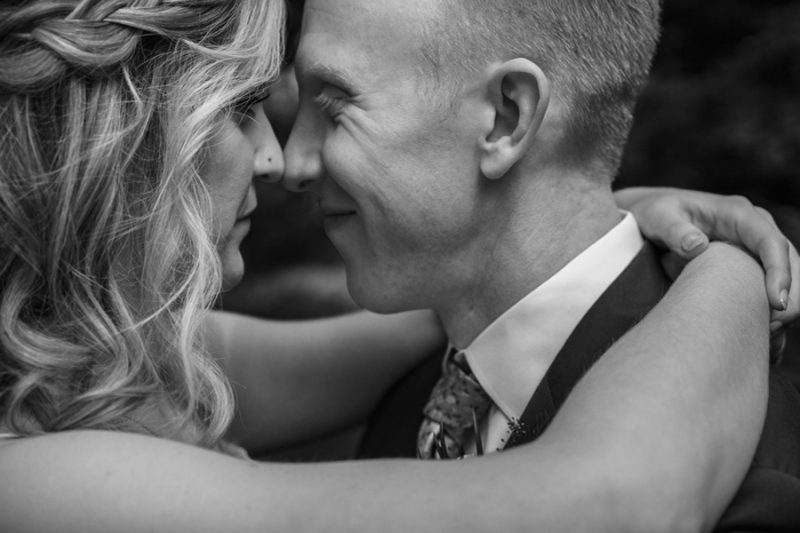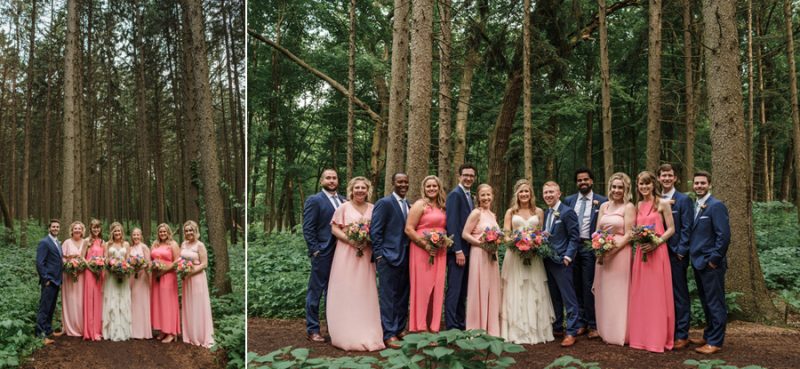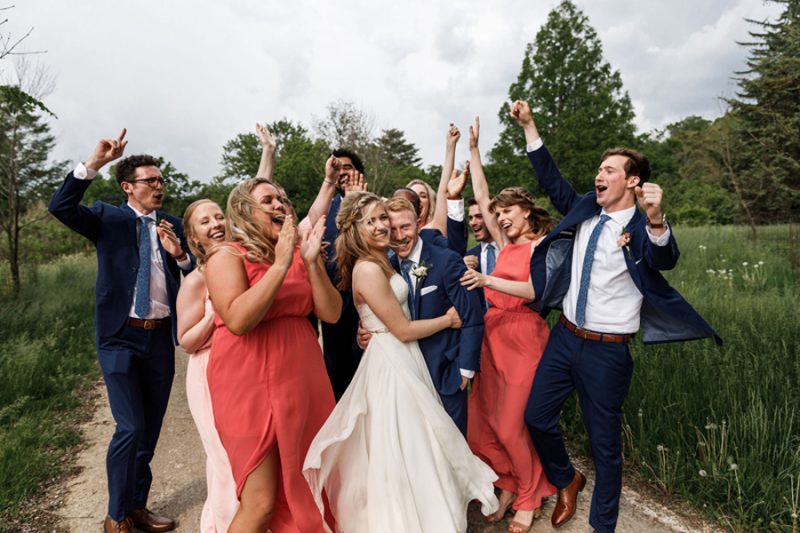 And now to say "I do!"
The universe obliged and the rain held off just long enough for Sarah + Chris to head down the aisle in the Arboretum's Hedge Garden. We couldn't get enough of their gorgeous pink and blue color palette and that arch! Wallflower Designs knocked it out of the park… err, garden…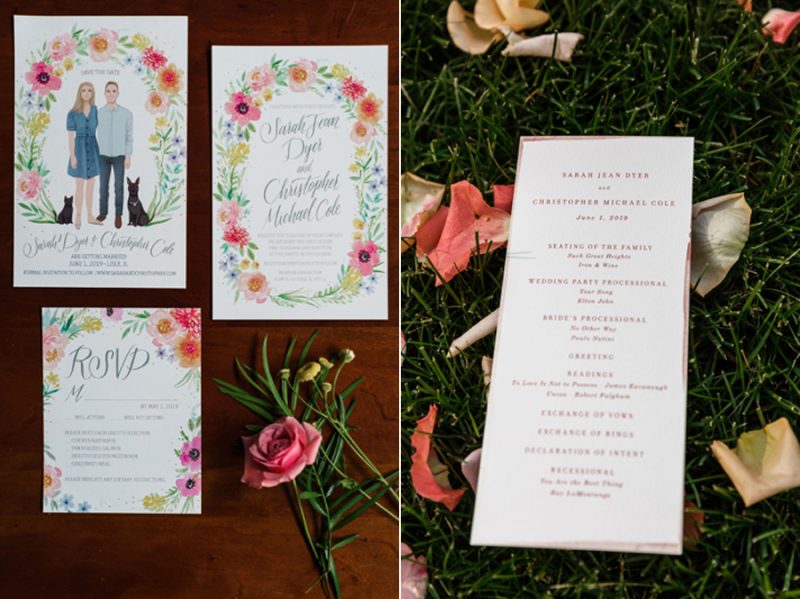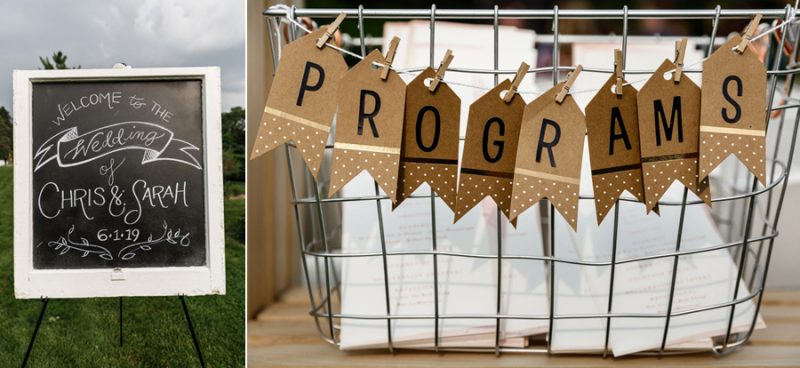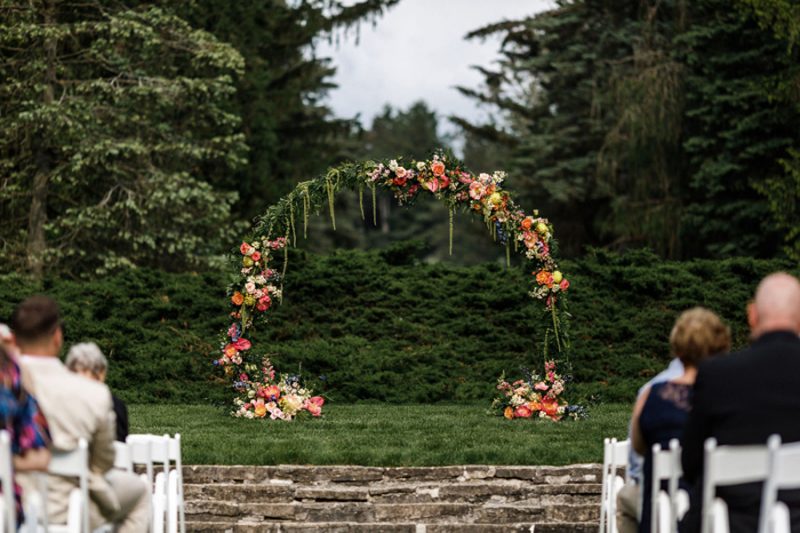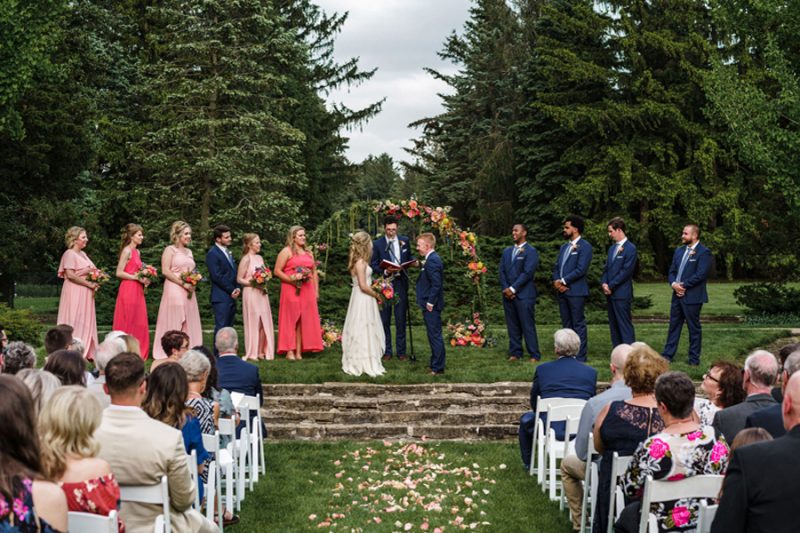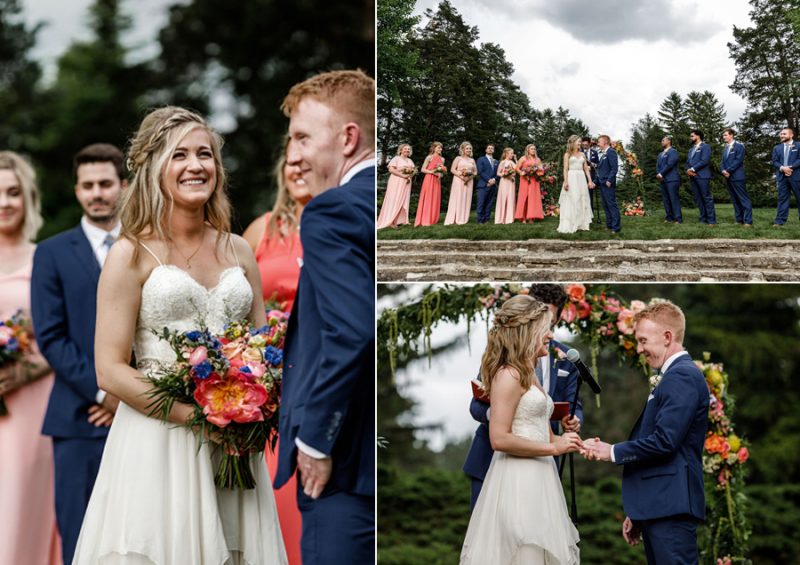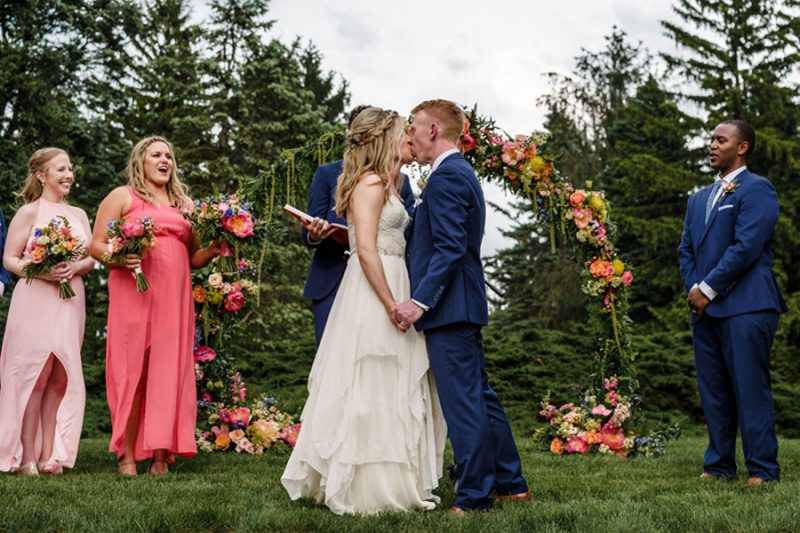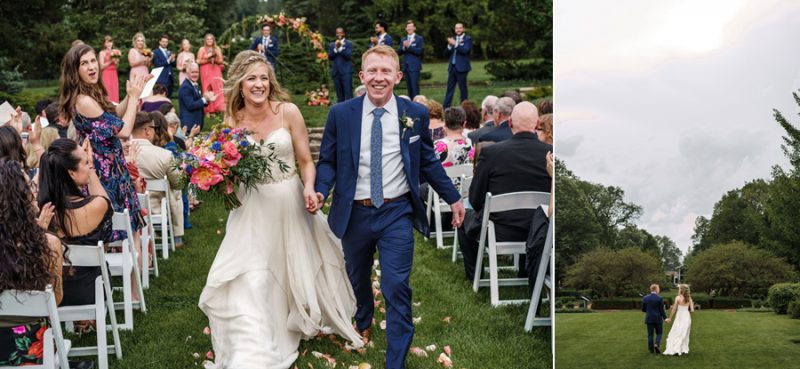 Drinks, dinner & dancing!
From there, guests headed inside the Arboretum's Visitor's Center for cocktails, dinner and some seriously awesome dancing! We loved all the little details Sarah + Chris put together, but not as much as we loved them and their fun group of family and friends. (Especially, their officiant and bridesmaid, Jack + Meghan – who are our former clients!)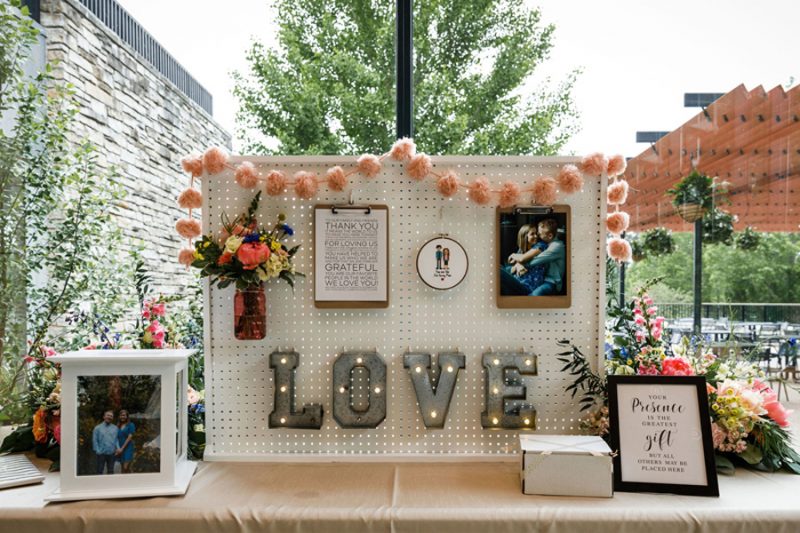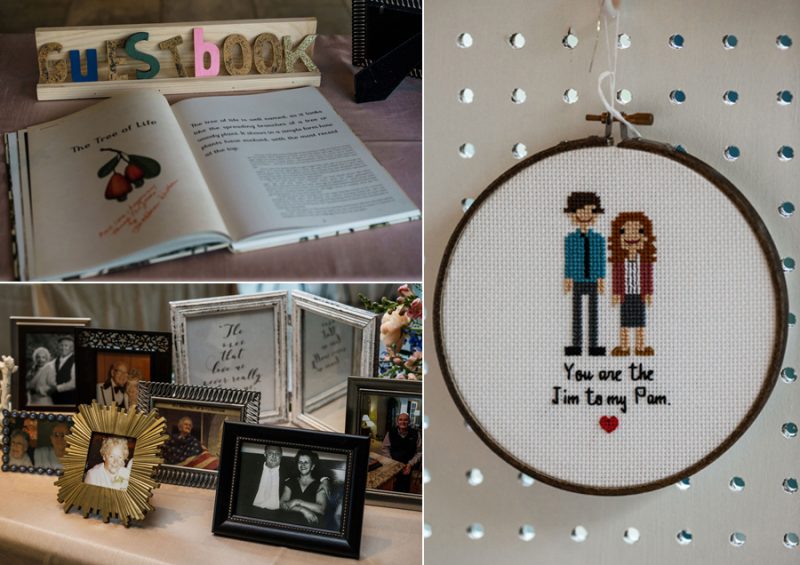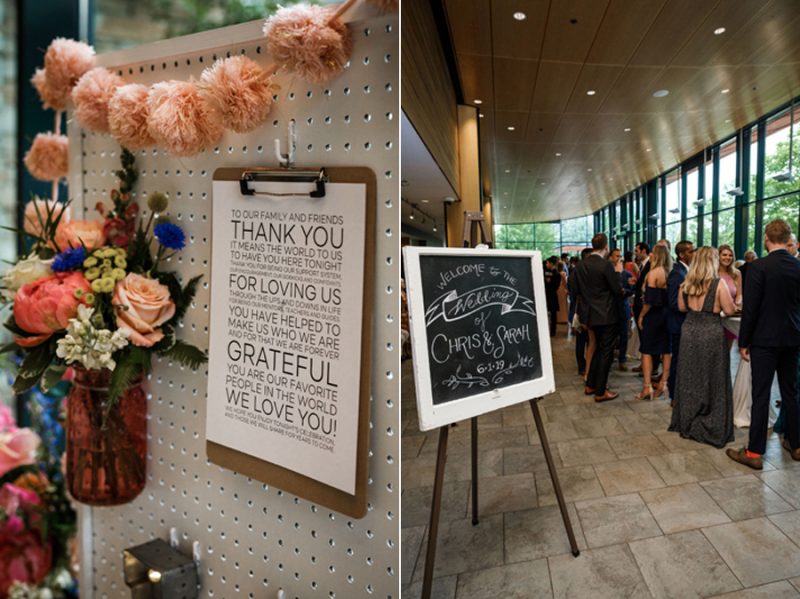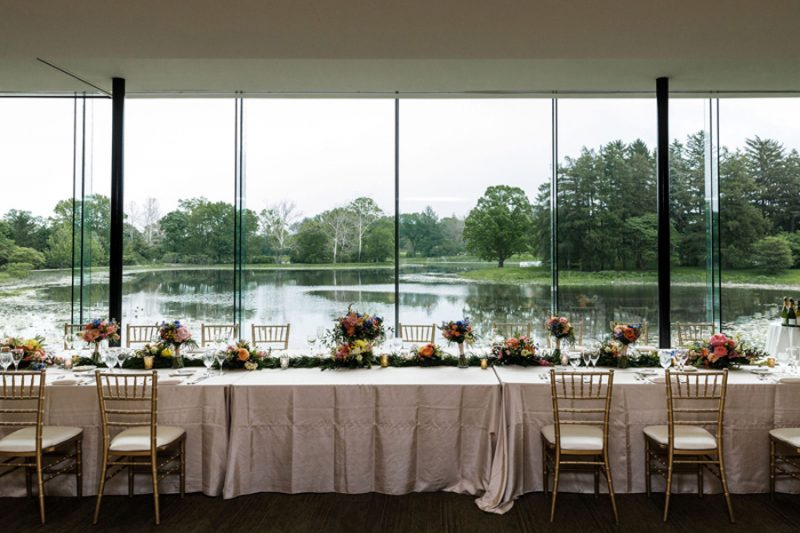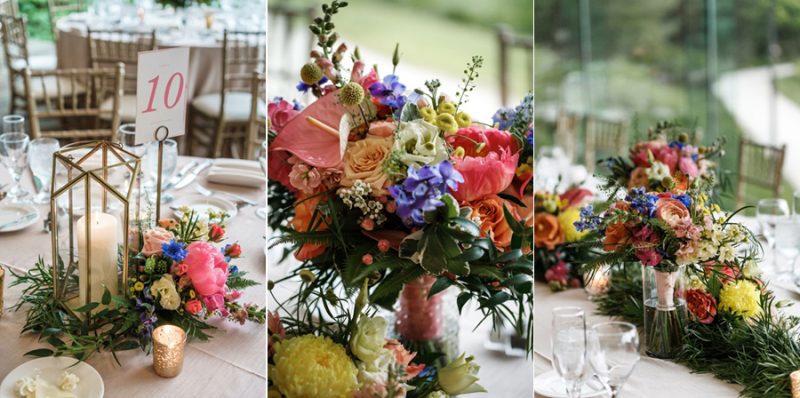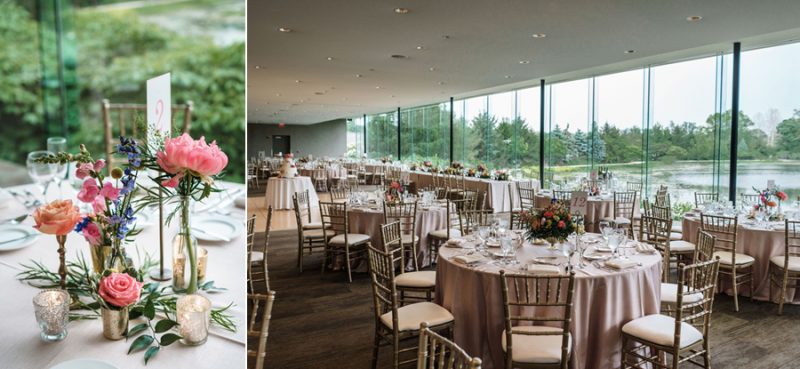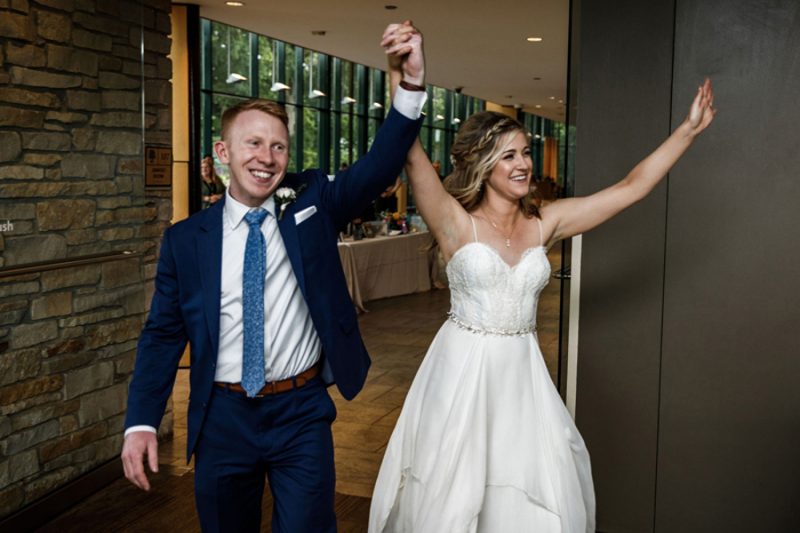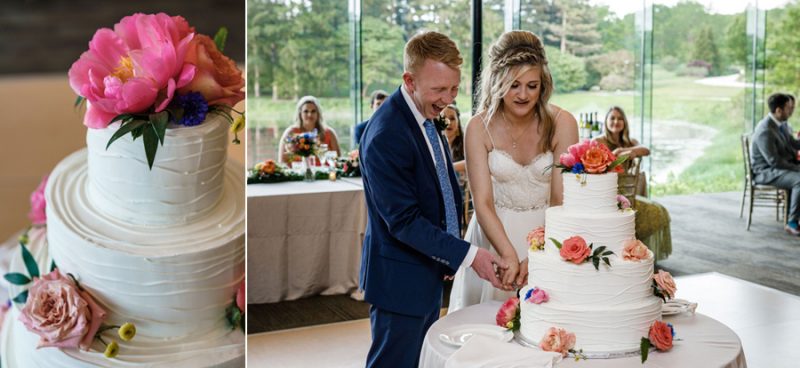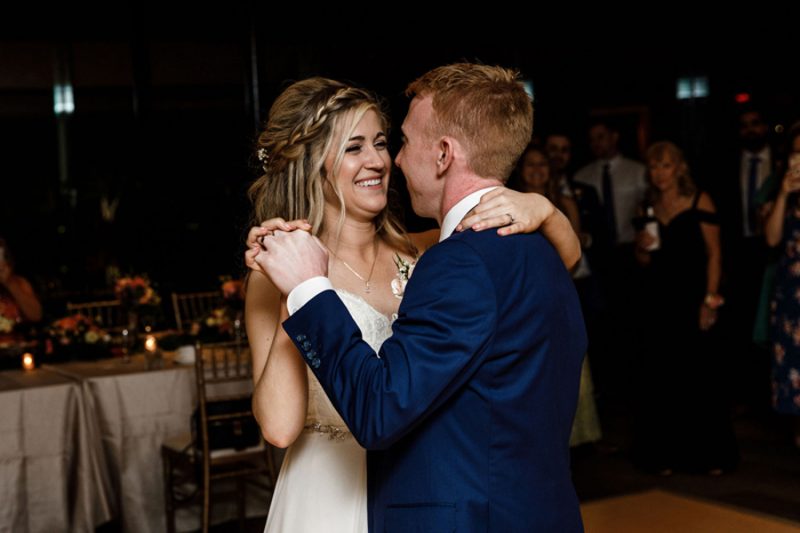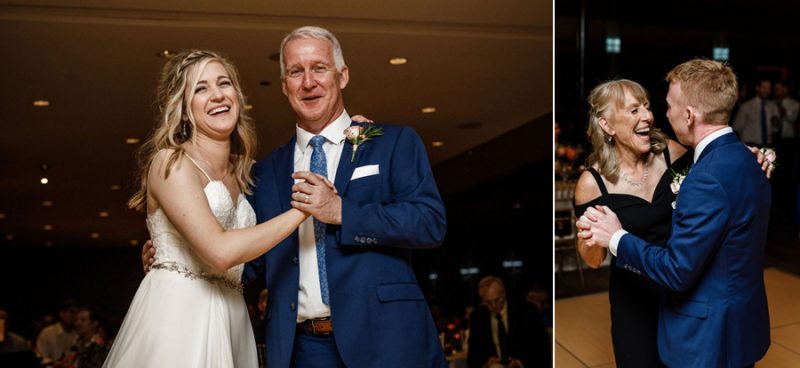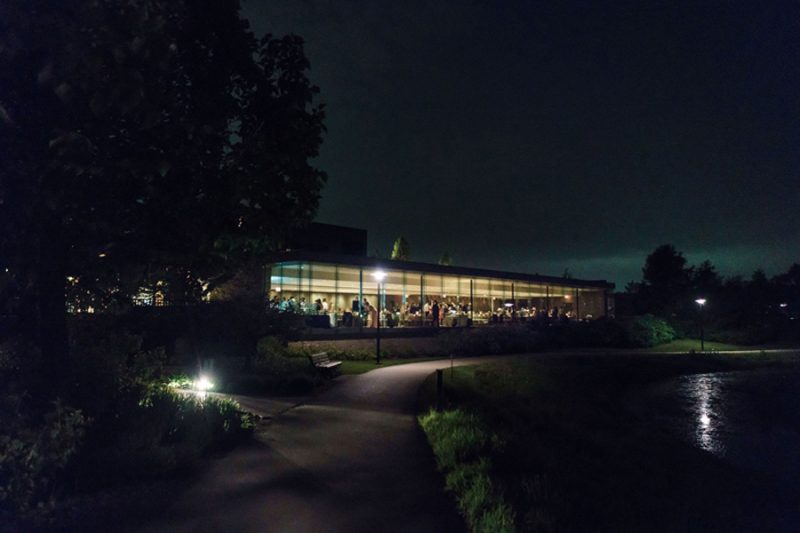 Congrats on your utterly gorgeous, and green wedding, Sarah + Chris! We're so lucky to work with awesome clients like you and wish you a lifetime of happiness! (And if you want to get married at Morton Arboretum or anywhere else, please call us so we can say the same to you one day!)
*eye candy courtesy of Jamie and Eric Photography
Ceremony & Reception Venue: Morton Arboretum
Caterer: Aramark
Coordinator: Anticipation Events 
DJ: Groove is in the Heart
Photographer: Jamie and Eric Photography
Hair + Makeup: Yes Ma'am
Hotel: Hyatt Regency Lisle
Florist: Wallflower Designs
Bakery: The Cakery via Morton Arboretum 
Rehearsal Dinner: SixtyFour Wine Bar
Transportation: Aries Charter
Photo Booth: Zippy Photo Booth
Looking For More? Explore Related Posts: