Meghan + Jack's were married in November at the Bridgeport Art Center and was everything a Chicago wedding should be – urban, elegant, creative, and personal. Friends of our past couple and referred to us by Louisa + Jeff, we're completely in love with this crew.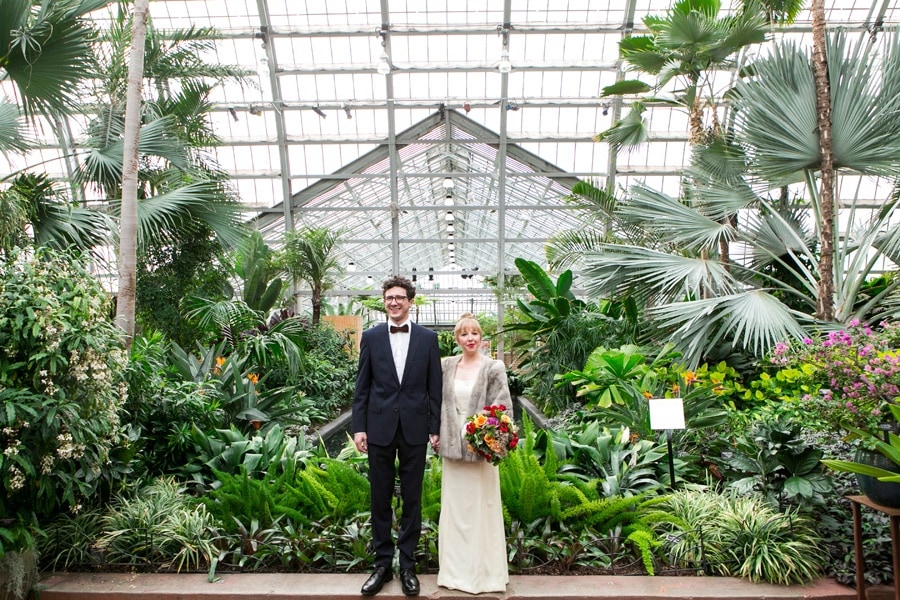 Meghan got ready at her parent's high rise in the Gold Coast with the most amazing view of the city.  Their first look was on the balcony and was so great. Those red lips!  That bow tie!  Slay me now!
Off to take some photos around the city with Braxton of Jeremy Lawson Photography at so many favorites: Garfield Park Conservatory, Maria's Packaged Goods and of course, McDonalds. (Duh.)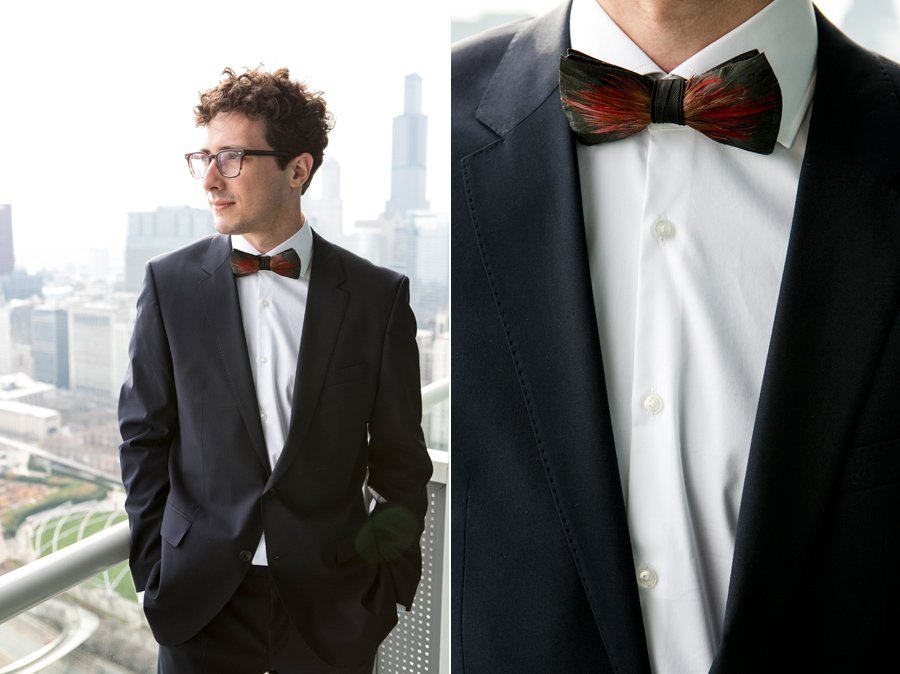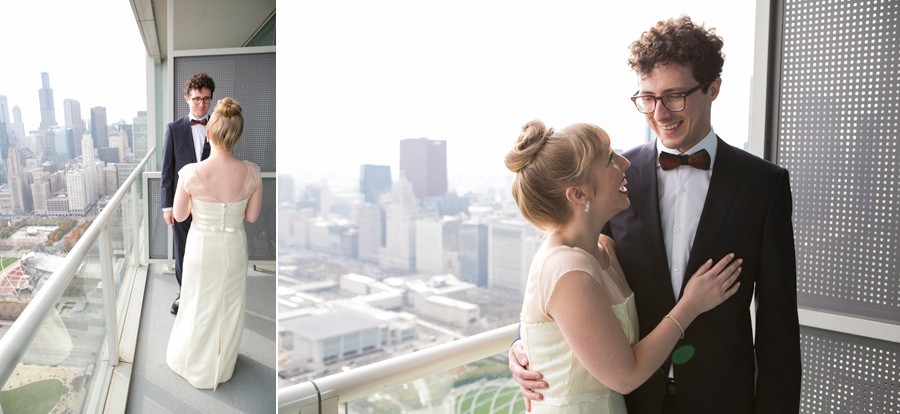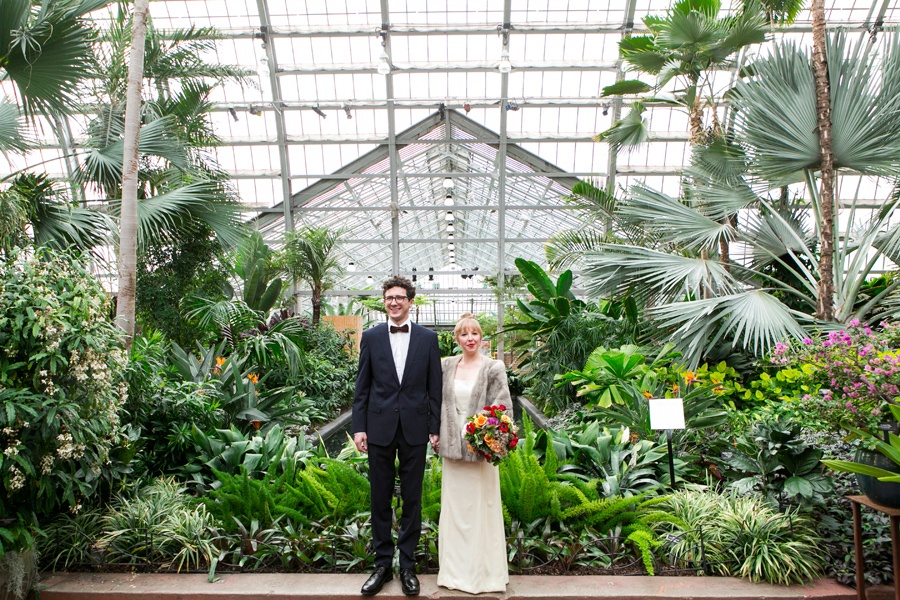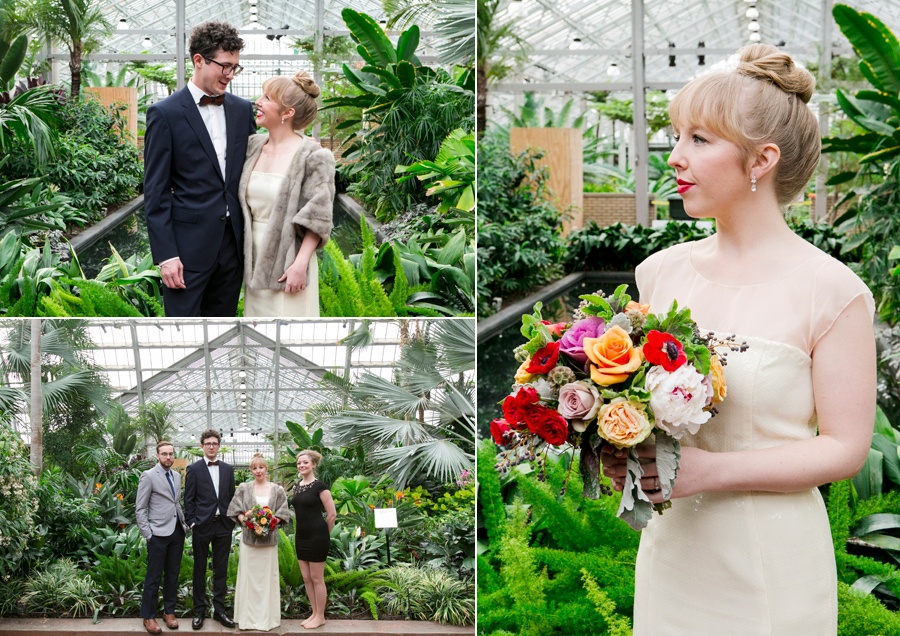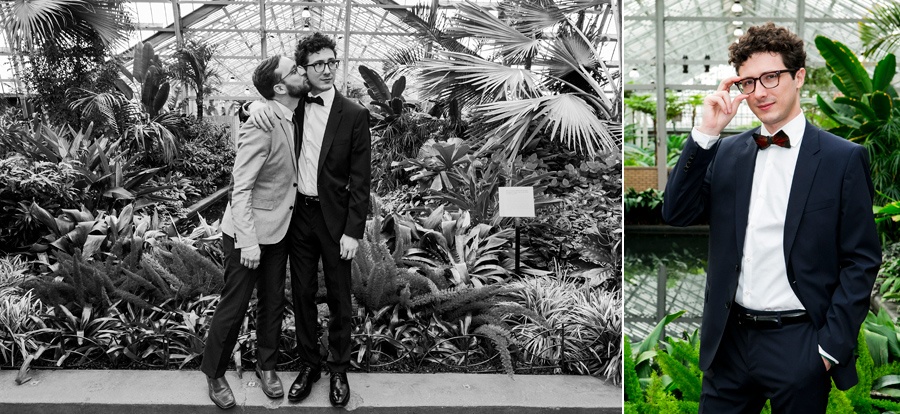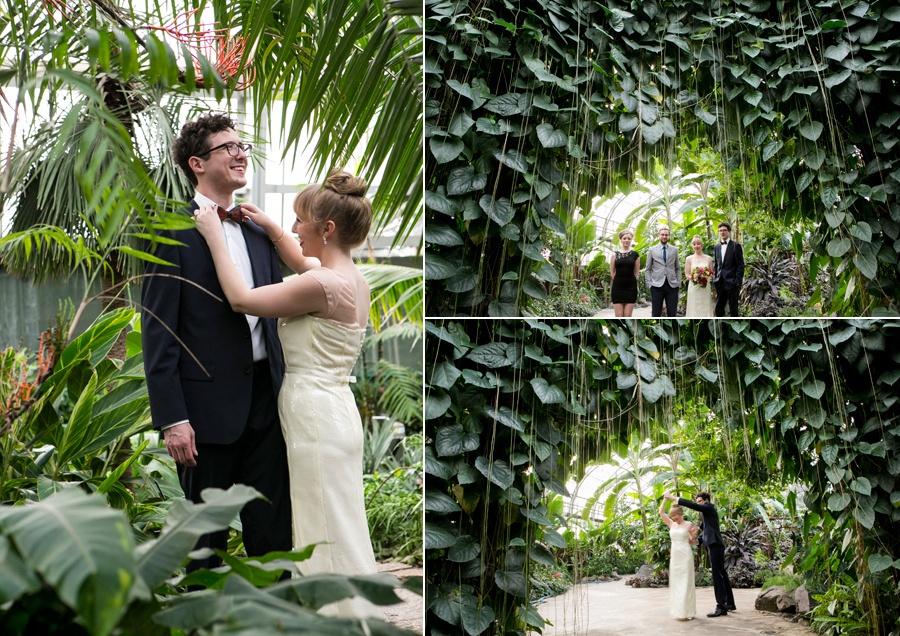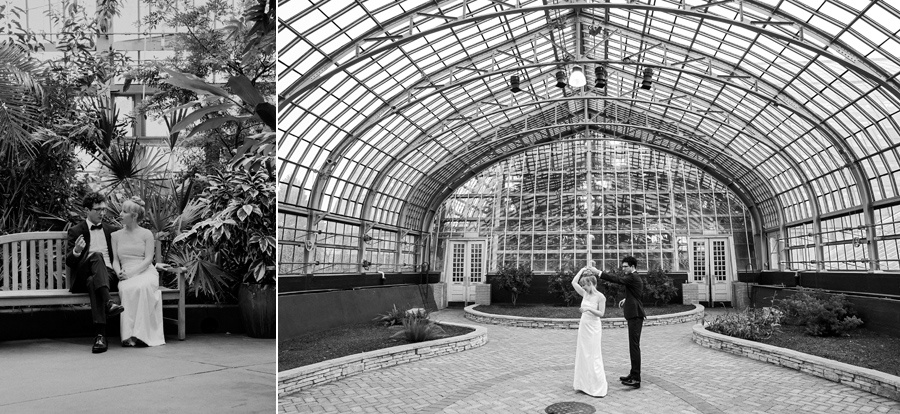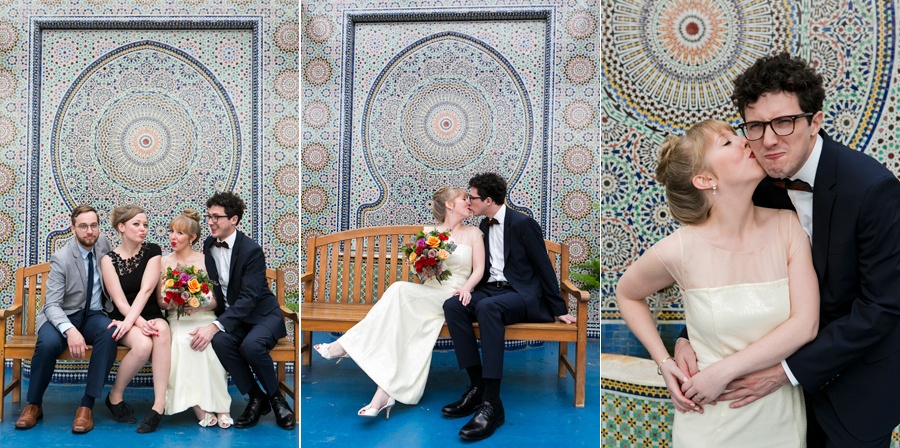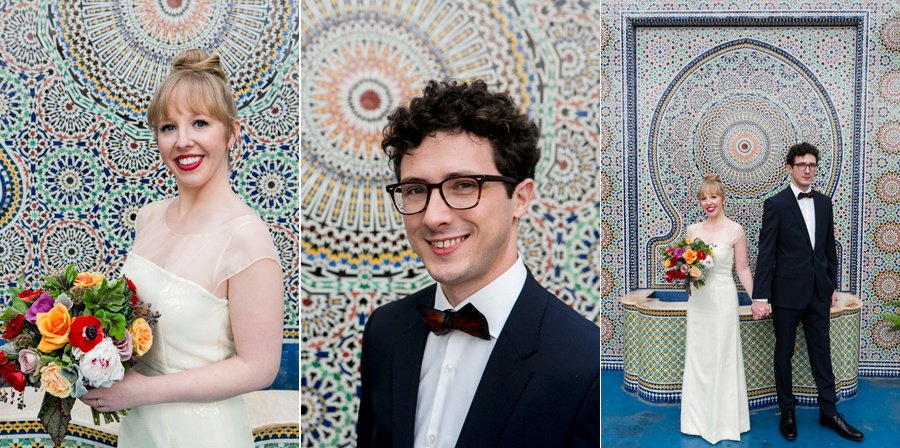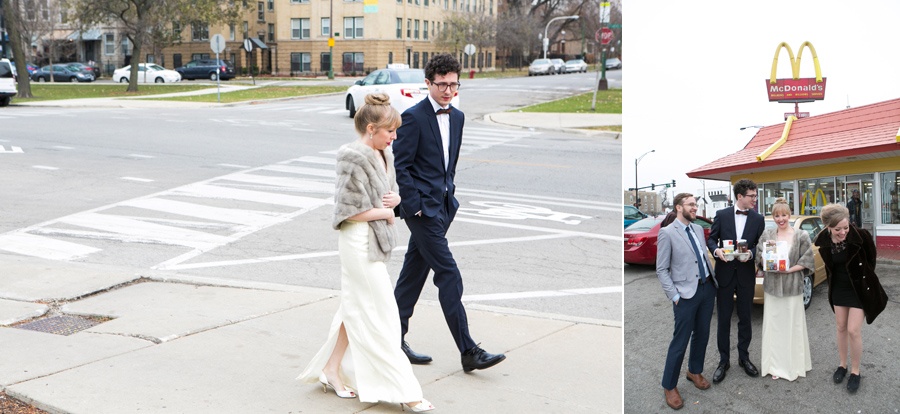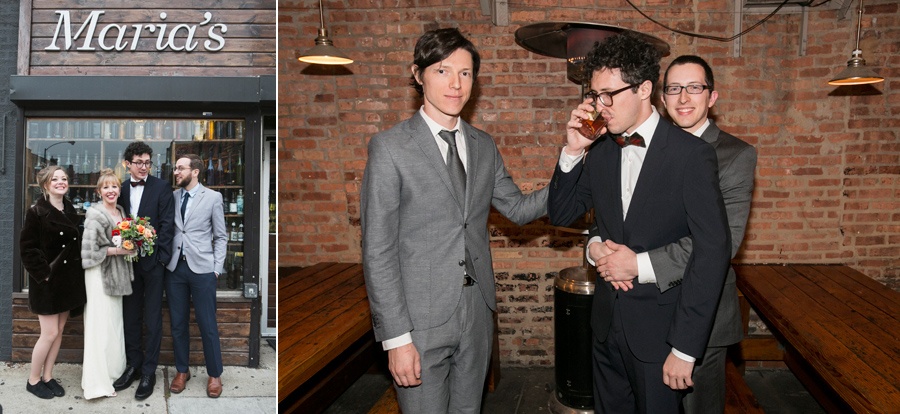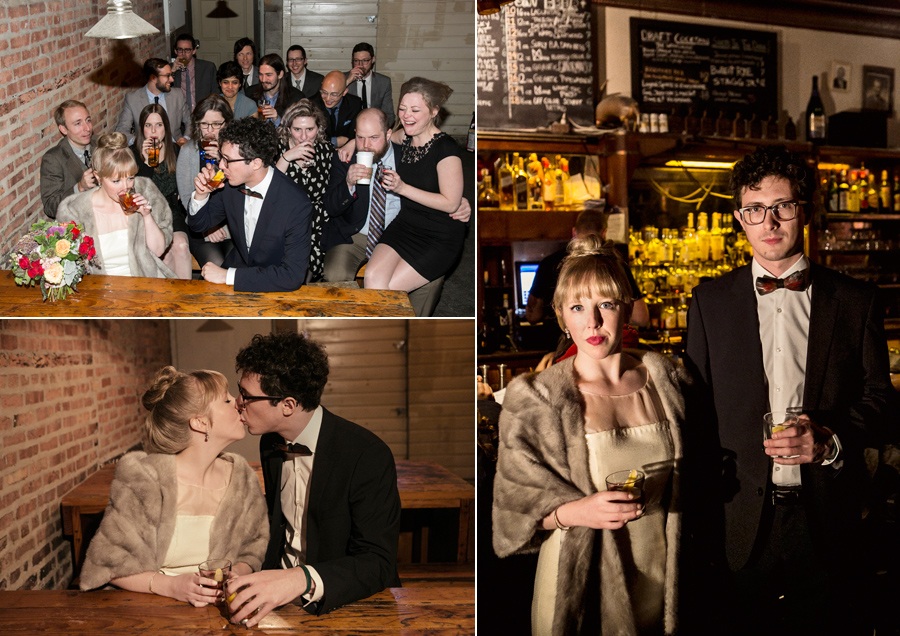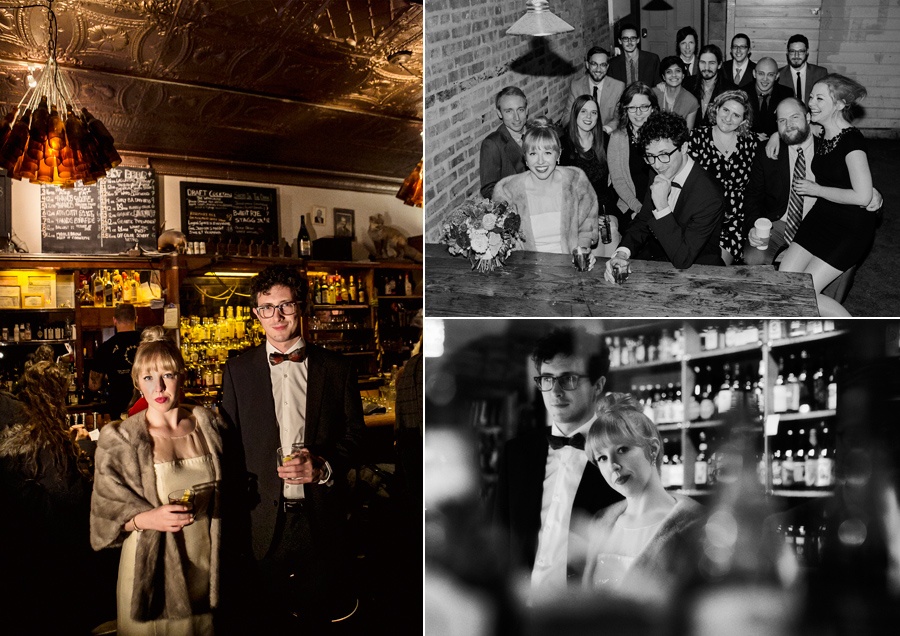 Over at Bridgeport we were setting up for total wedding world domination. We're not sorry for all of these photos below, there are just too many good ones to choose from. Look at this place…
We helped style this one and with Asrai Garden and Art of Imagination by our side, how could we go wrong? Meghan and Jack love to play board games so we used some in our centerpieces and Meghan's friend crushed some chalkboard art. Their friends had even made them a customized guess who game with caricatures of all of their friends replacing the original people. WHAT?! I want one immediately.  Seriously, this was a good way to end our busiest, most insane season ever.
* eye candy courtesy of Jeremy Lawson Photography
Meghan + Jack's Vendors
Ceremony + Reception Venue: Bridgeport Art Center
Caterer: The Hearty Boys Caterers
Ceremony Musicians: Dan & Emily Duszynski
Photographer: Braxton of Jeremy Lawson Photography
Planner: Anticipation Events
Florist: Asrai Garden
Bakery: Sam Slade
DJ: Cage + Aquarium
Transportation: Windy City Limousine
Rehearsal Dinner: Sauce + Bread Kitchen
Hair + Make-up: Nika Vaughan Bridal
Hotel: Swissotel 
Photo Booth: The Traveling Photo Booth
Lighting: Art of Imagination
Looking For More? Explore Related Posts: