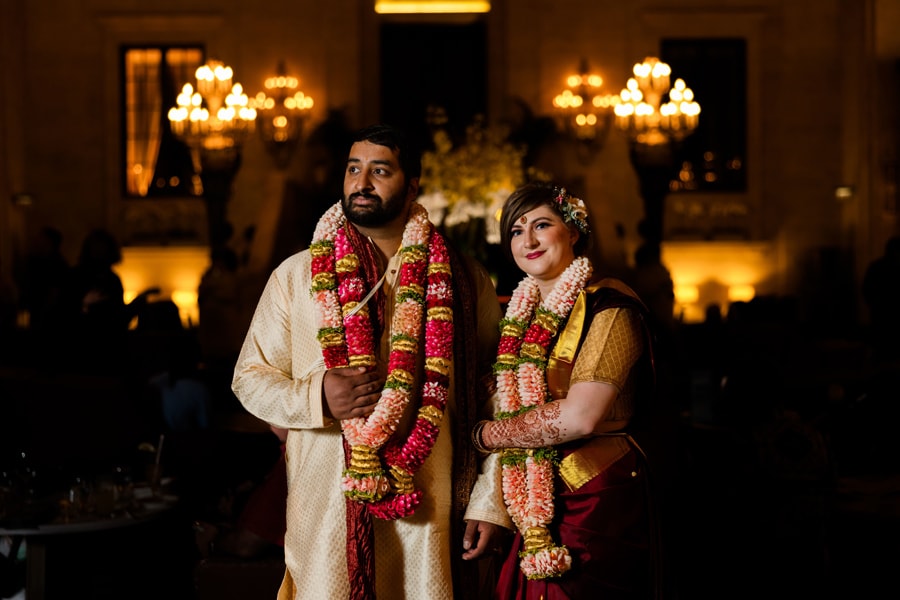 This multicultural wedding at the Palmer House was full of love and lots and lots of color! Ellen and Harsha were some of the most chill clients all through the Covid times and the uncertainty that it brought on weddings and absolutely just rolled with the punches.
Read More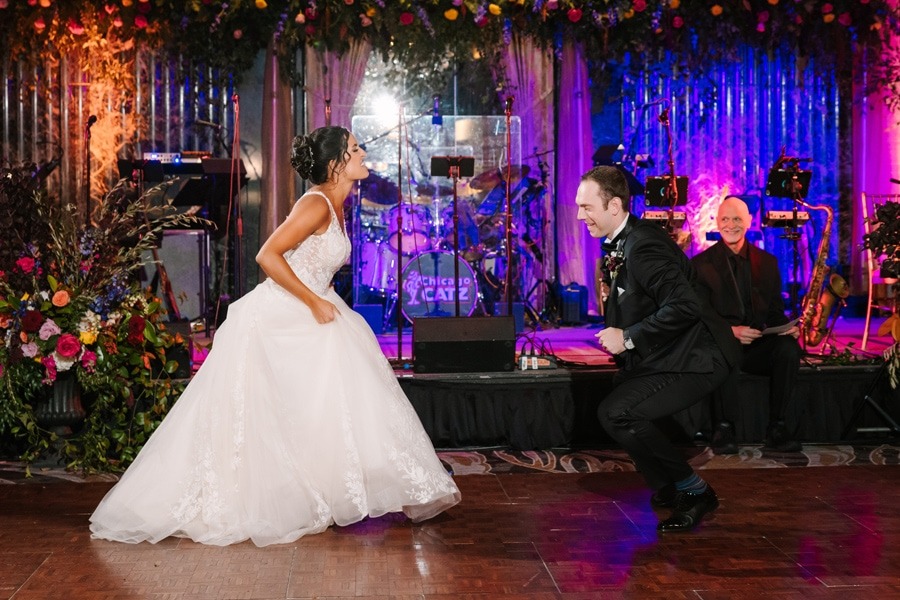 This vibrant wedding at the Hotel Intercontinental was SUCH A VIBE. Nina + David wanted a "funfetti" wedding full of color and FUN and they delivered. We loved helping them plan and designing this wedding was the most fun.
Read More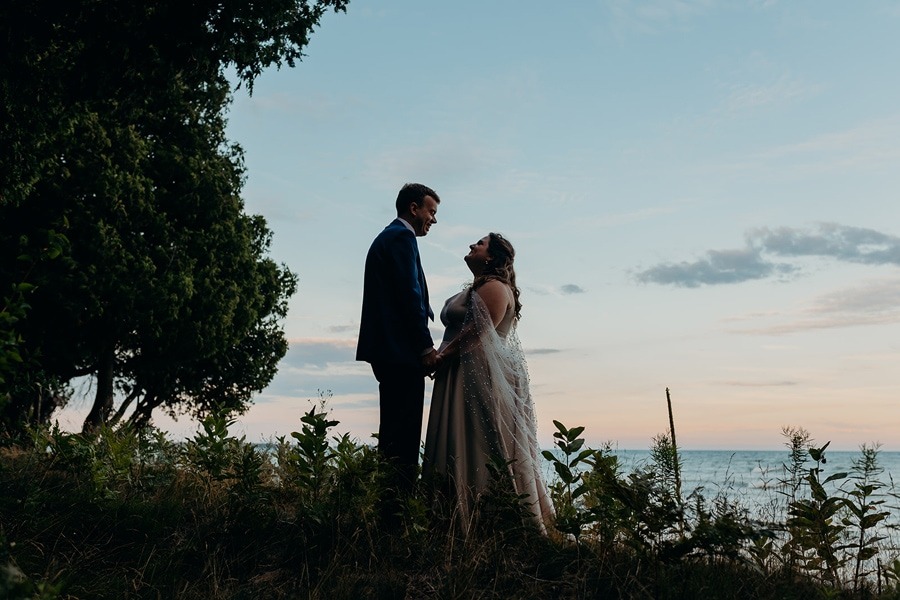 This camp-themed outdoor wedding on the lake is a goody!! When it comes to celebrating true love, there's no better way to do it than with a wedding that encapsulates personal touches, breathtaking surroundings, and a celebration of nature's beauty. Jordan + Mark hosted their family and friends at Lawrence University, right on the lake, […]
Read More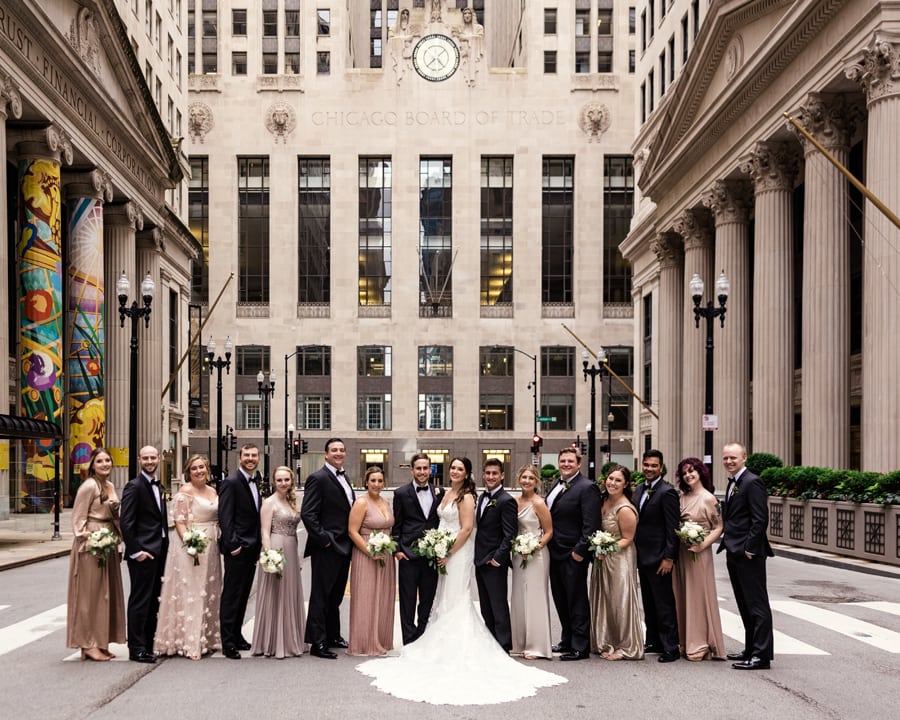 The Library at 190 Lasalle wedding venue is a hidden gem in the middle of downtown Chicago. We love these photos where it looks like you have taken over downtown (which, as Chicagoans know, downtown isn't so busy on Saturdays in the financial district!) Jen + Steve's wedding party brought the energy, the fun, and […]
Read More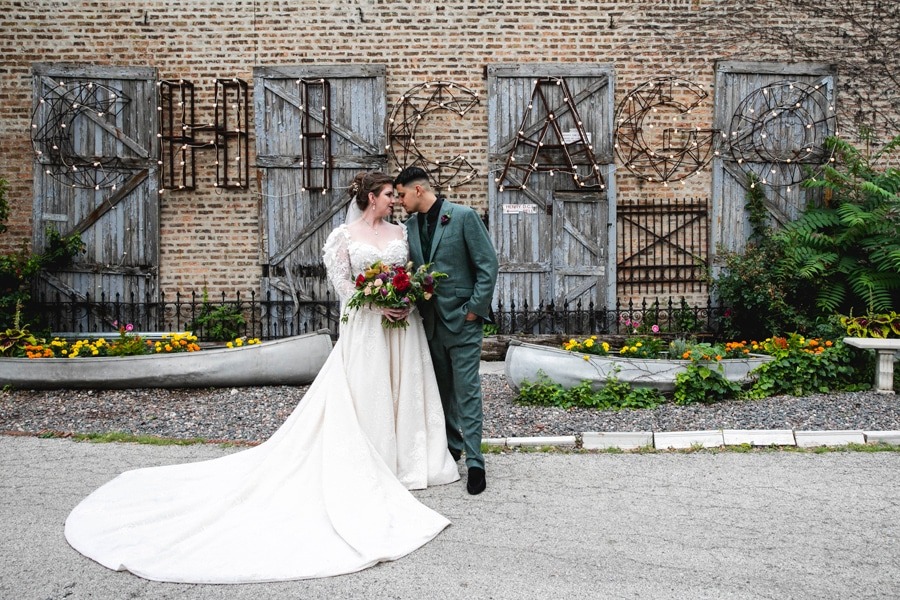 A maximalist wedding at Salvage One? It's literally our dream come true. Salvage One in all of its eclectic glory paired with overgrown garden floral, a soaring cake, dramatic blacks, and deep purples: it's a yes from us. Kate and AJ were the last of the Ziyad's to get married. AJ's sisters Ranna and Tanya […]
Read More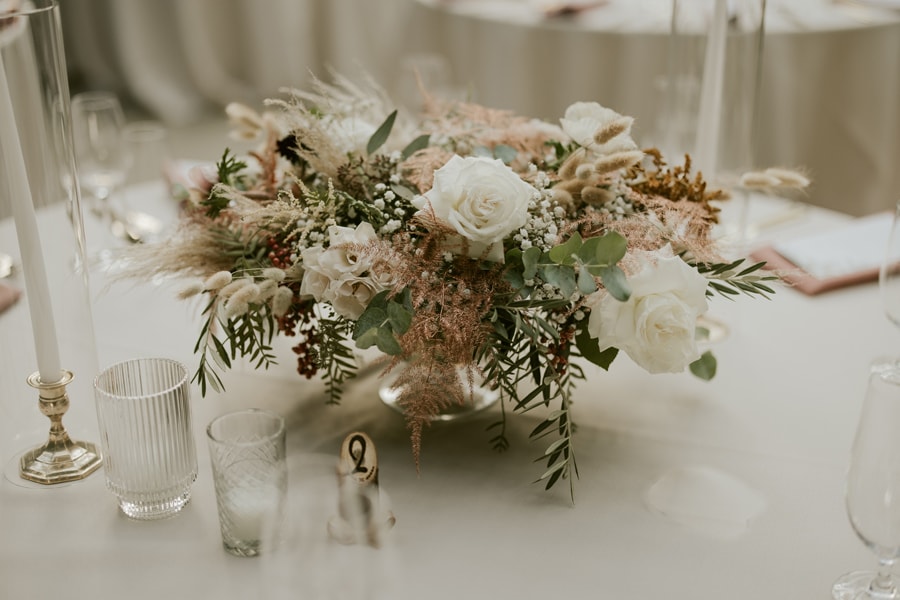 Are you planning a wedding and trying to stick to a budget? One of the most important things to consider is the time of year you plan to tie the knot. The cost of a wedding can vary greatly depending on the month and season you choose. Here, we'll answer the question, "What is the […]
Read More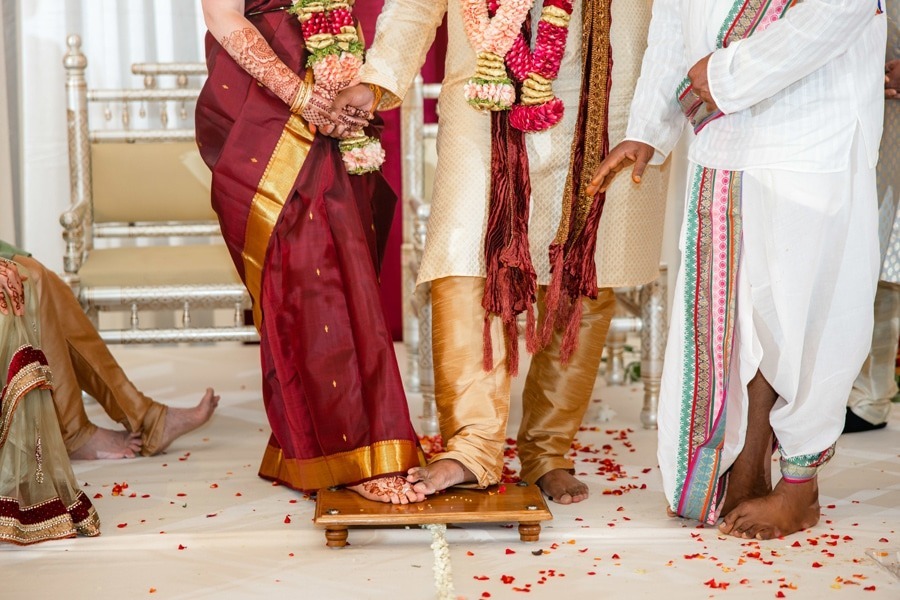 Are you planning your wedding and feeling overwhelmed? It's natural to feel stressed about such a big event, but with the right guidance and planning, you can make it an unforgettable experience for you and your guests. In this guide, we'll share the top 3 things you need to keep in mind when planning a […]
Read More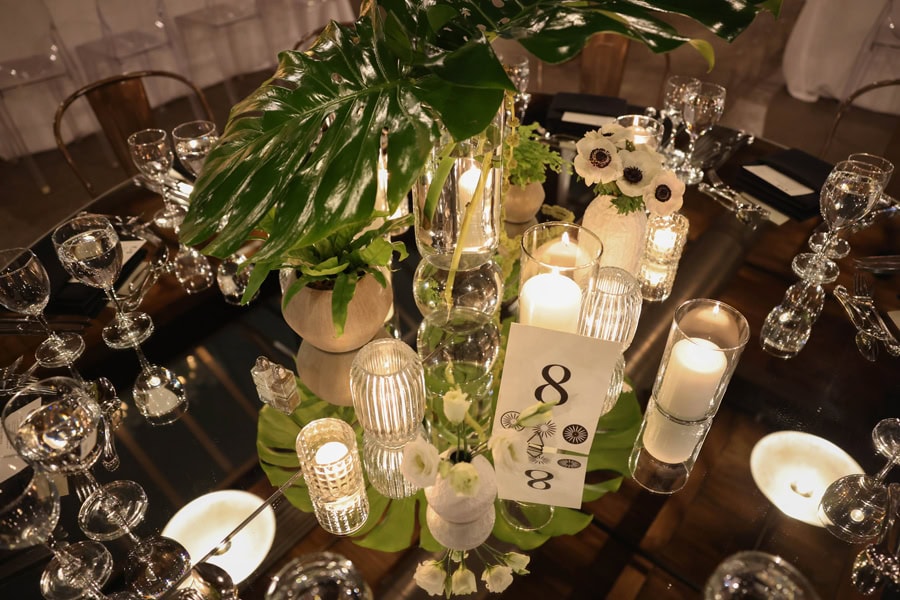 is 6 months enough time to plan a wedding? Planning a wedding can be a daunting task, especially when you have a limited time frame. Some couples plan years in advance, while others have their heart set on a date late in the season. If you're wondering whether 6 months is enough time to plan […]
Read More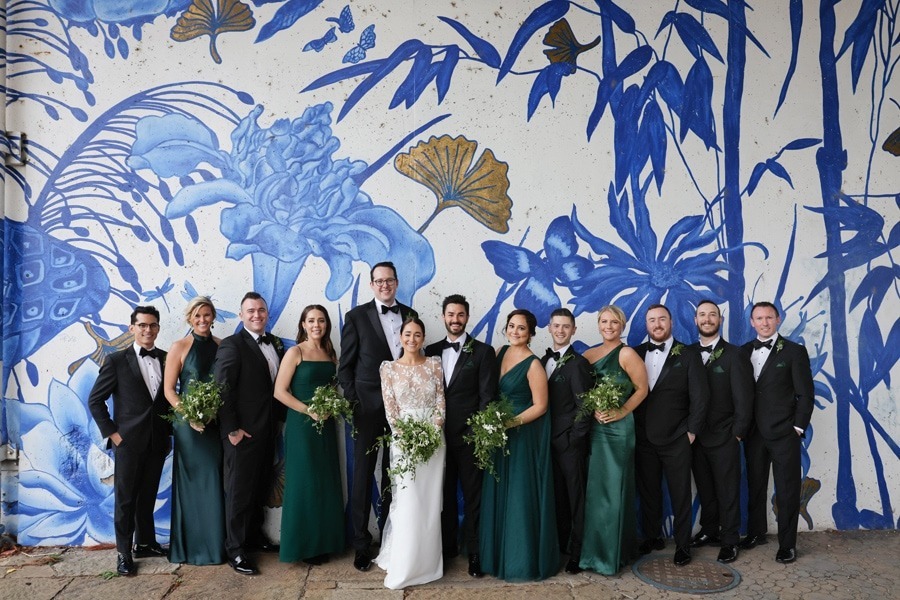 Are you planning to tie the knot in Chicago? You might be wondering about the cost of hiring a wedding planner. Hiring a wedding planner is a wise choice to relieve you of the stress of planning and coordination on your big day. However, the cost of hiring one can be daunting, and you might […]
Read More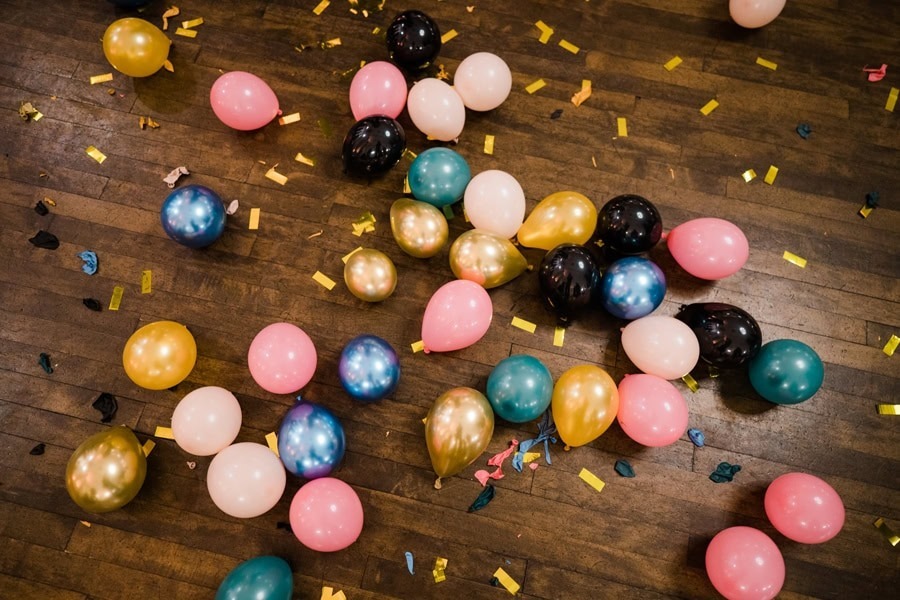 Are you planning a wedding in Chicago and wondering how far in advance you should book your wedding venue? The answer depends on various factors, such as your preferred season, venue popularity, and wedding timeline. In this guide, we'll help you navigate the process of booking a wedding venue and answer the question, "How far […]
Read More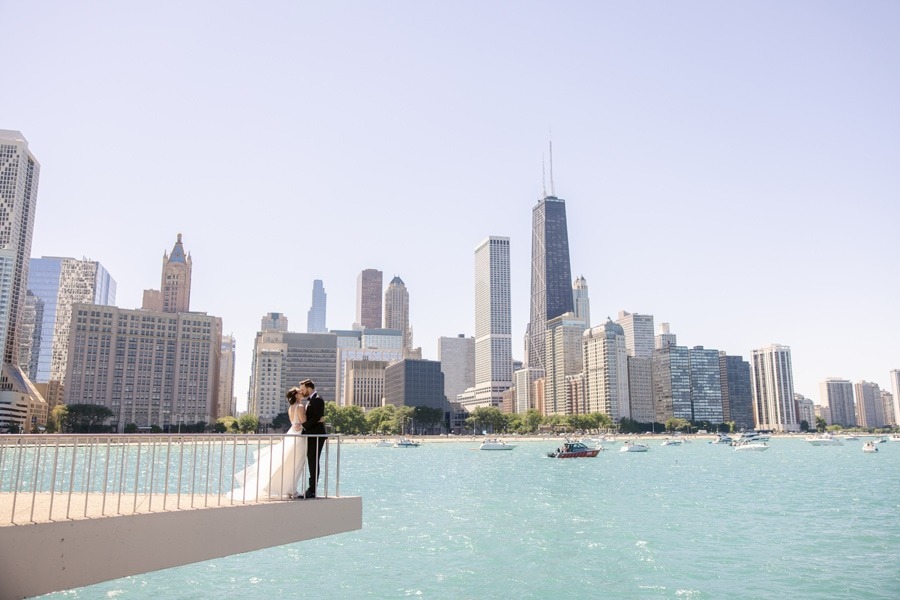 This pastel wedding at Galleria Marchetti was the quintessential summer wedding vibe. From Kelly's chic rose bouquet to the garden vibes for the ceremony and the lakefront pics, to the bridesmaids in dusty pink flowy summer dresses, THIS is the Chicago summer vibe we love.
Read More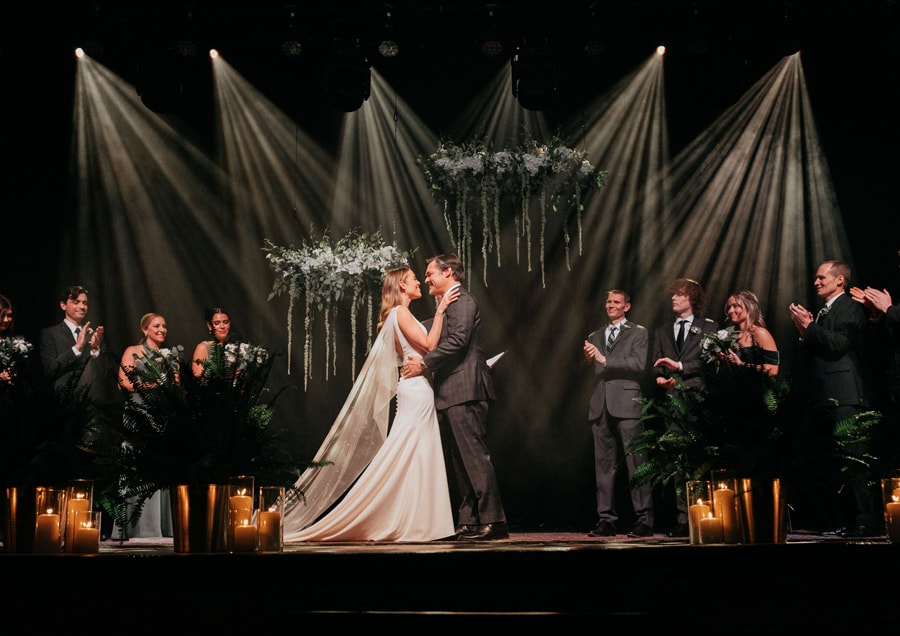 This neutral-themed winter wedding at Thalia Hall was a stunner! Megan and Tim chose classic, yet dramatic touches that perfectly fit Thalia Hall's dramatic and moody vibes. From Megan's stunningly-chic dress to the fabulous use of lighting, this wedding is a perfect example of how to make things look good without going overboard!
Read More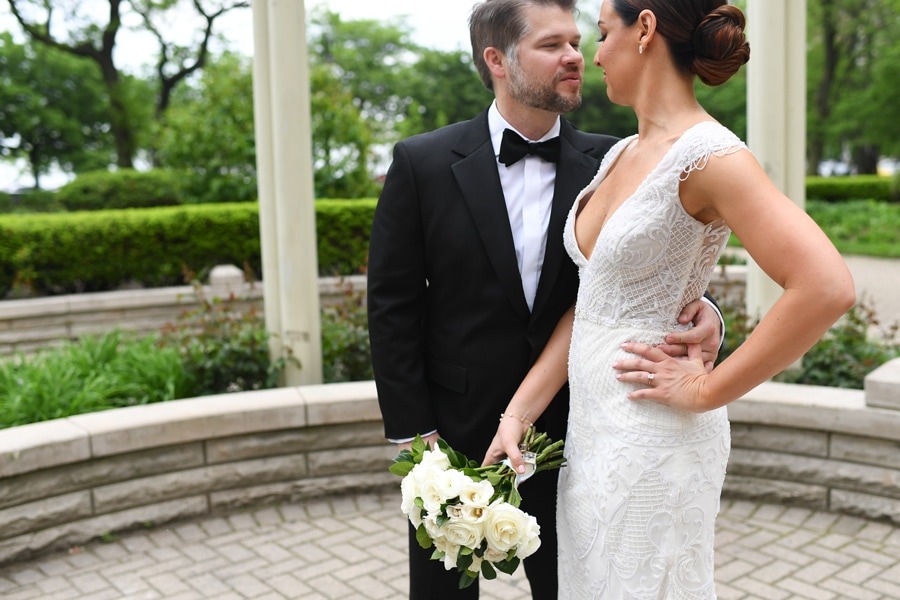 Salvage One wedding planner diary: Lauren and Patrick edition. These two were stunning. From the classic tux to that gorgeously beaded gown, we love the juxtaposition of Salvage One's eclectic backdrop and their stunningly classic wedding. Patrick's sister Maureen was one of our very first clients! Maureen + Bill's wedding was in 2010, and it's […]
Read More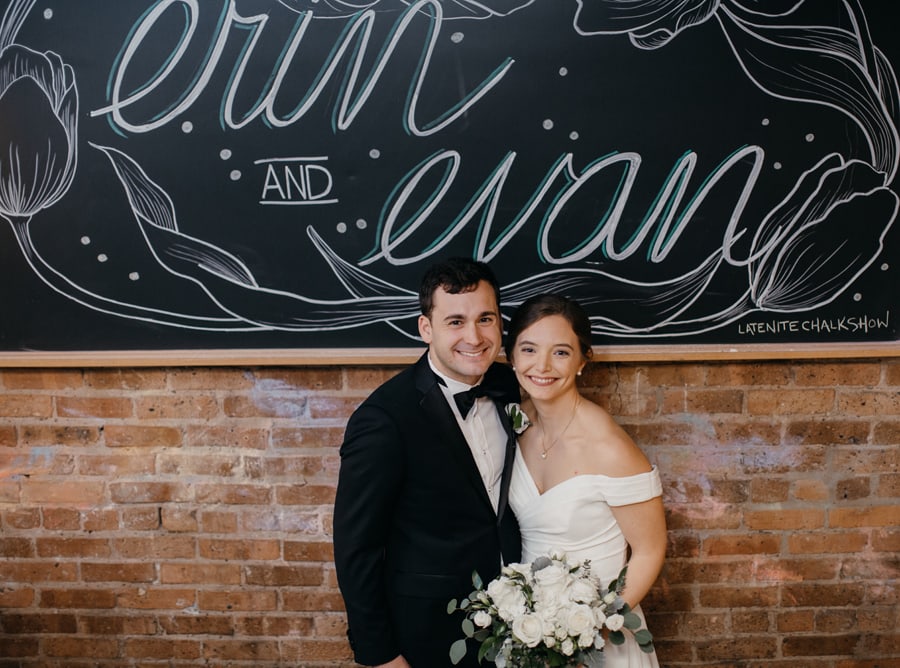 This elegant spring wedding at Thalia Hall was completely delightful. Erin and Evan were referrals from Kt + Alex  who also got married at Thalia hall a few months prior. We absolutely LOVE when we get to see AE clients again to celebrate with their pals.
Read More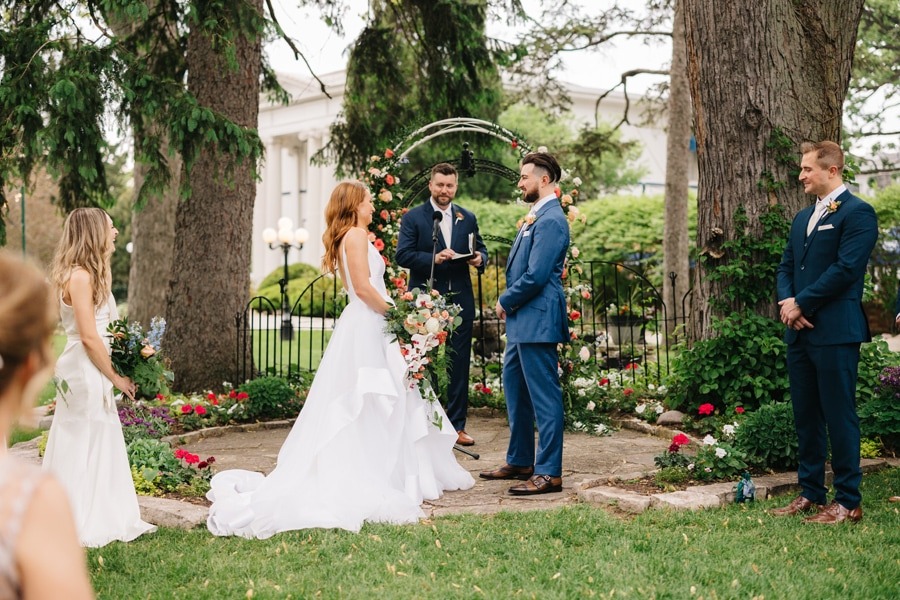 This springtime wedding at Meson Sabika truly had it all. From the most perfect maximalist pastel palette and the kindest clients. During the ceremony, the wind picked up a little, and the guests were gently showered with "helicopters" from the maple trees around the grounds. It elicited chills and was the perfect gift from nature […]
Read More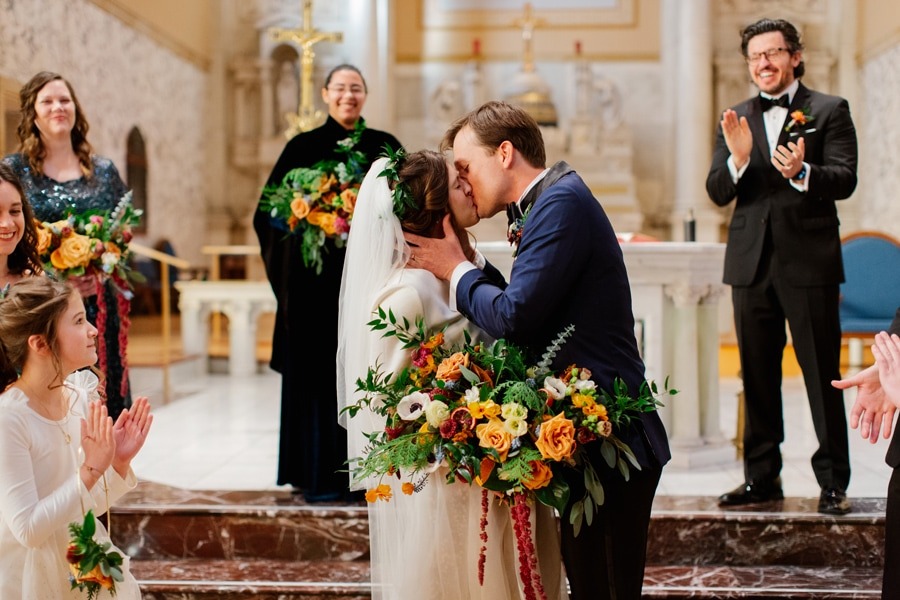 This winter wedding at Thalia Hall was a beaut! Kt + Alex celebrated in January with an explosion of color, festive fruit-filled centerpieces, gorgeous outfits, and lots of love with their family and friends. As with all weddings in the last few years, our couples really had to roll with the punches and Kt + […]
Read More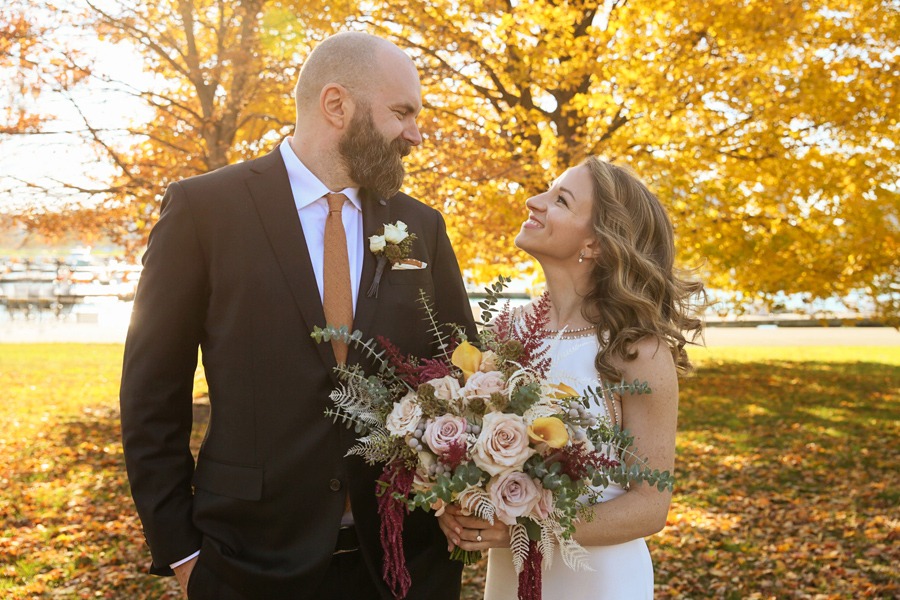 This fall floral wedding at Schubas was full of warmth and joy. Allison and Brad were the loveliest to work with and totally trusted our recommendations throughout the planning process. Brad is a graphic designer and had a great vision for the day. It didn't hurt that they got the most beautiful weather and fall […]
Read More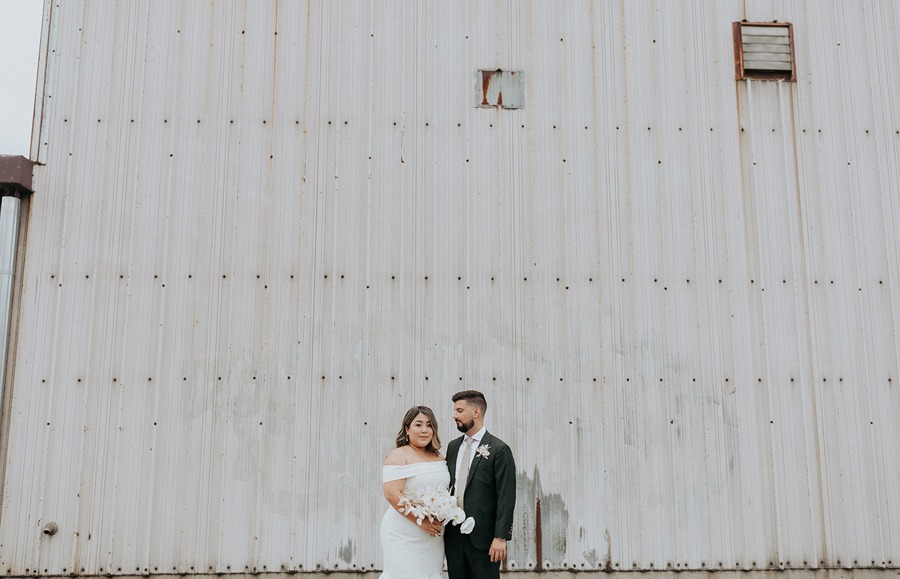 This modern white wedding at Loft Lucia is impossible not to be obsessed with. Sarah and Seth put so much love and attention into it and it showed. From a heartfelt ceremony on the roof to late night-hot dogs, this wedding was impossibly chic without losing the FUN that was to be had.
Read More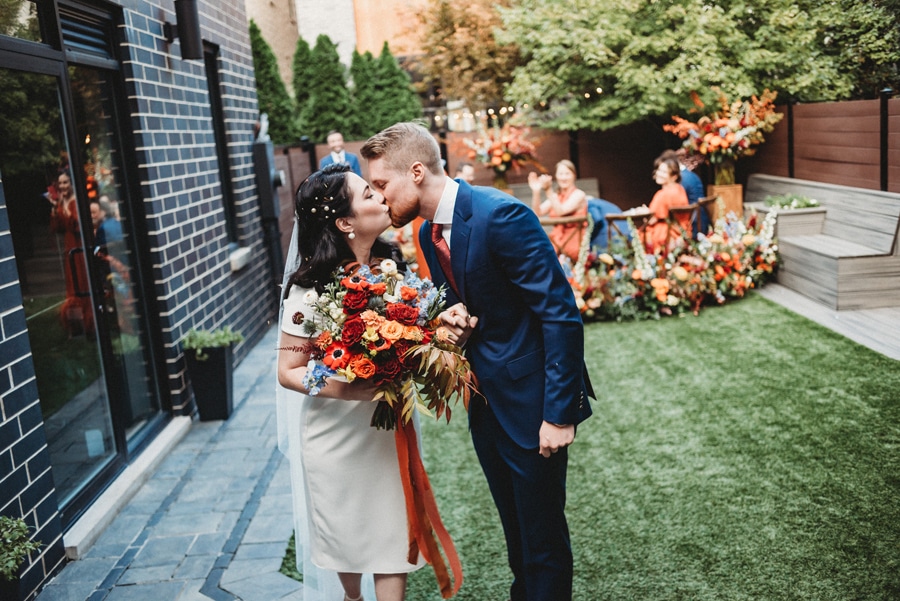 Intimate fall backyard wedding? Why yes, we absolutely do. This was a highlight of our season to be sure. Not only are Ellie + Luke the kindest people, but their taste is exquisite. We love this example of a small wedding (family only!) but it was still so thoughtful and no detail was forgotten! Just […]
Read More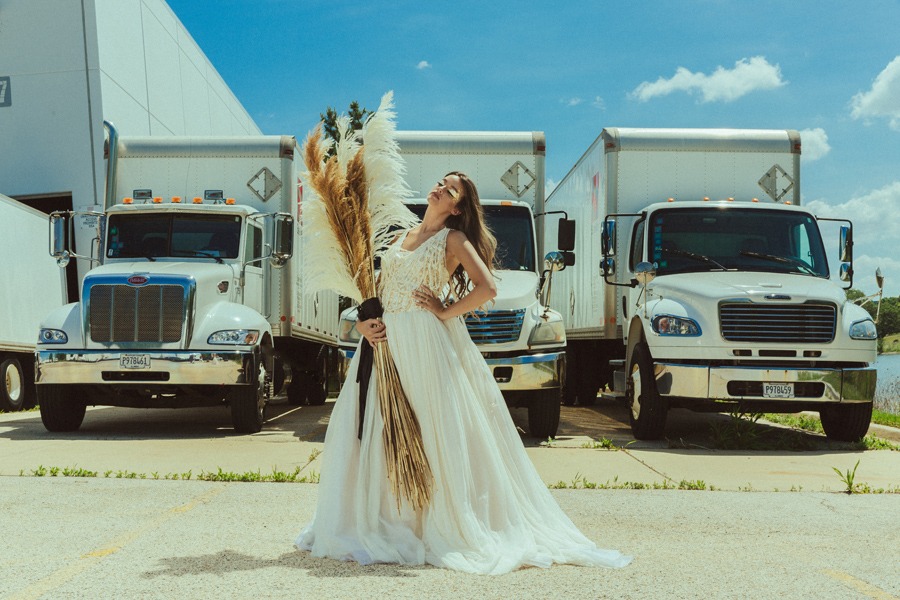 This grunge-chic, styled shoot was inspired by Luella Bates. Miss Luella Bates is believed to be the first licensed women's truck driver. Bates was the first of six female employees of the Four Wheel Drive Auto Co. During World War I, she was a test driver traveling throughout the state of Wisconsin in a Model […]
Read More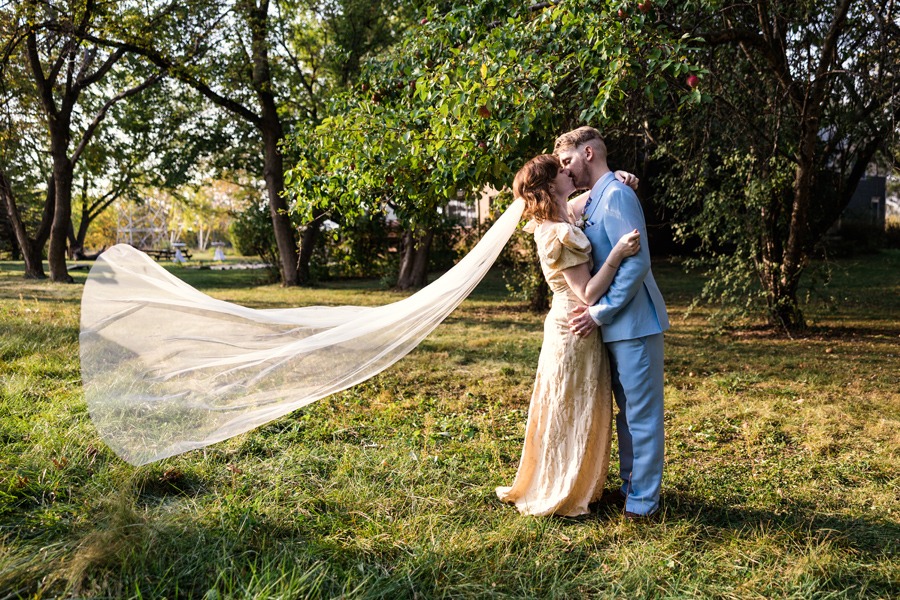 A vintage glam backyard wedding bash you say? Well, if you know anything about us at this point you know we're moving mountains to make this happen. Victoria + Sam's original event was stymied because of Covid, but they took it all in stride and literally moved the whole thing from what was to be […]
Read More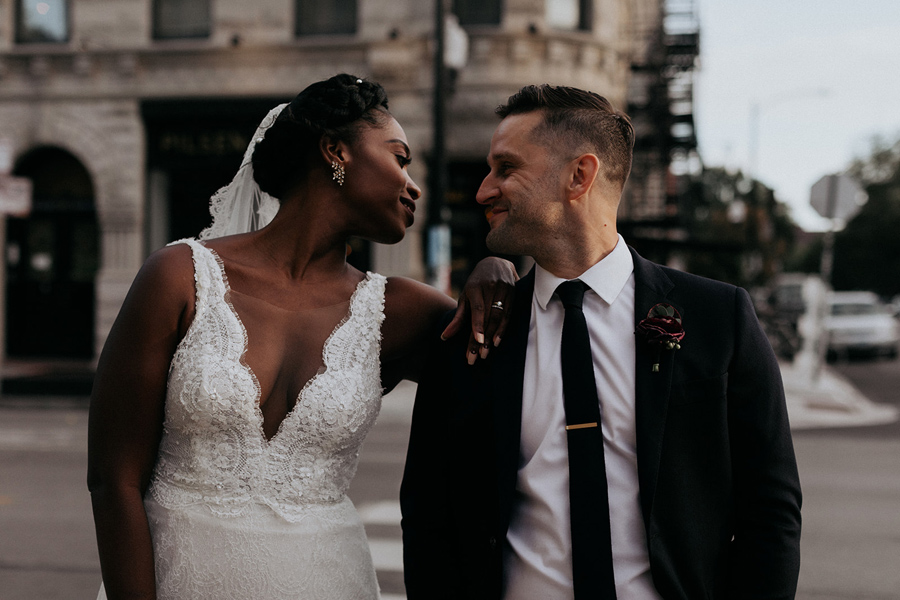 This intimate wedding at Thalia Hall planned by Anticipation Events is a perfect ceremony in the round with vintage-boho touches for the loveliest couple.
Read More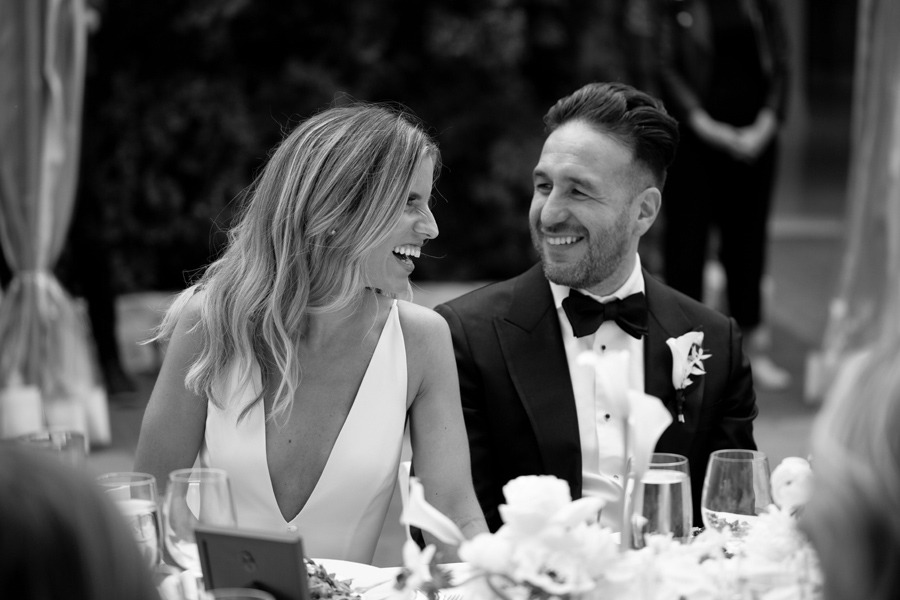 Erin + Alejandro's modern wedding at Chicago Illuminating Company was classic, chic, and all of the best things for the loveliest couple.  With tons of personal touches like a mariachi band during cocktail hour, and glow sticks for the end-of-the-night dance party (they like to party!) the event was well-thought-out from start to finish and […]
Read More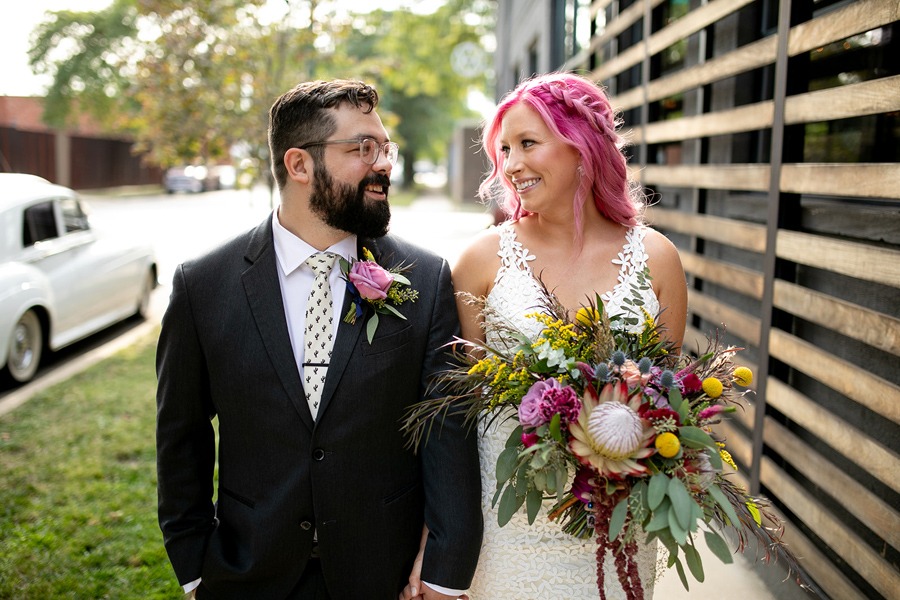 Jake and Ellen are the coolest and their Ovation Chicago offbeat wedding was perfect. They love music and The Big Lebowski and have impeccable style. We love that for us because we got to work with them taking all of their favorite things and making them into the most FUN day. Laura coordinated this one […]
Read More