We thought it was about time we finally introduced ourselves around here. So first up… Internet, meet Laura. Our fearless chief wedding coordinator not only coordinates tons of AE weddings each year, but when she's not running weddings, you can usually find her in her favorite coffee shop taking care of all of the administrative tasks she can handle. Read more to find out what makes Laura tick and why she might be the perfect fit for your day. Hint: it's not just coffee (but it is a LOT of coffee.)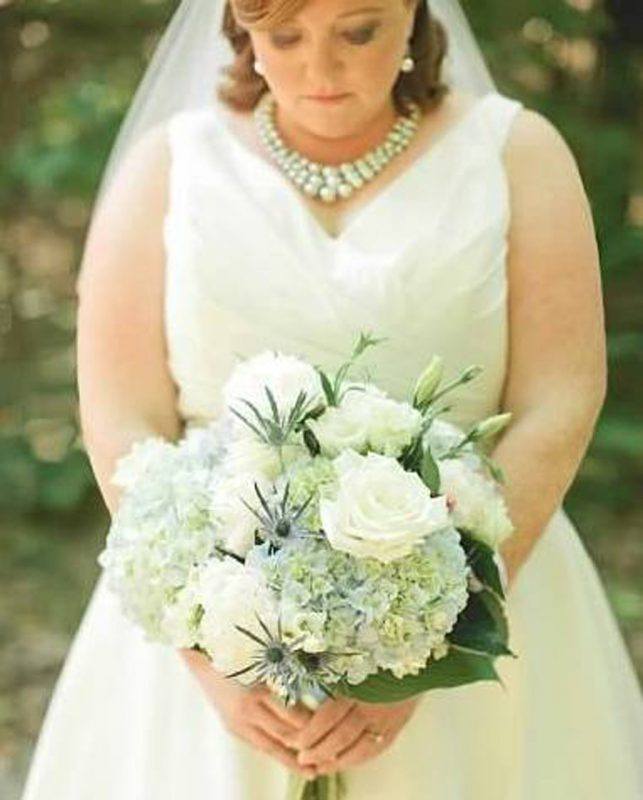 What drew you to weddings? 
I never thought I'd be a wedding planner. Weddings just weren't my "thing," or so I thought. Then a friend asked me to coordinate her wedding. I was getting married the same year and after 10 years of running marketing events, I realized I'd been missing out! Ironically, weddings ended up being my favorite! I had wrangled National Book Award finalists, taken reptiles on the field at White Sox games, entertained astronauts, and even managed American Idol auditions, but my favorite events ended up the ones where I got to send brides and grooms down the aisle.
What kinds of things do you do at Anticipation Events? 
We're a small team, so I do a little bit of everything. Obviously, I spend a lot of time on-site running events, but most of my time is spent at the computer sending a million emails, writing and reviewing timelines until they are perfect (I'm the AE timeline queen – a title I am proud to hold), finding the perfect vendors for clients, blogging as much as I can, submitting weddings to publications, and doing what I can to find awesome clients who will be a perfect match for Team AE.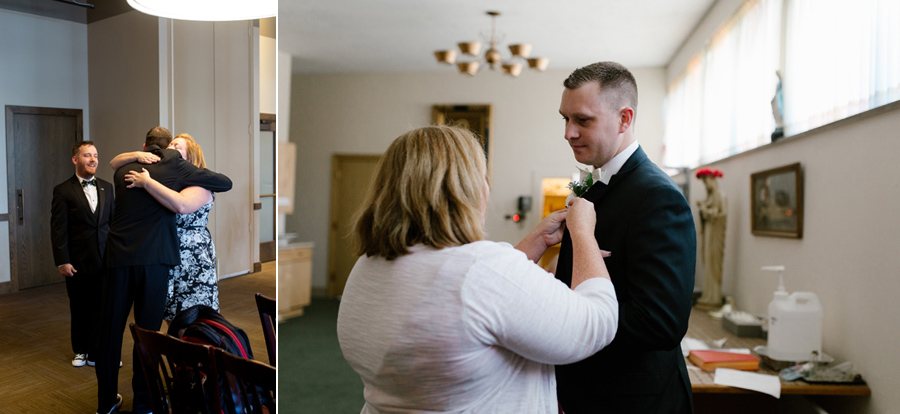 How many weddings have you done? 
Honestly, I have no idea. More than 50, less than 100? I've been doing weddings almost exclusively for five years, but I ran a couple of venues and coordinated weddings for those before I started working for AE full-time. For many years, I also managed events for non-profit organizations, so I've run a lot of events.  I can't even imagine how many if I count it all up!
What is your favorite thing about your job? 
The clients. If I didn't have awesome clients who are so sweet and grateful, this job wouldn't be nearly as much fun. I absolutely love that I get to spend their wedding day with them and get to know them so well in such a short amount of time. I really miss them when it's all over! Thank Goddess for social media, so I can easily keep in touch after the wedding and hear all about their incredible new jobs, see photos of their adorable kids, and basically know that they're living a really happy married life. **Warm fuzzies all over!**
I also really love the details and logistics of weddings. I love doing timelines because it's like solving a puzzle – how do we fit this all in and make it flow so well that it seems like we didn't plan it down to the minute. (But we did. We totally did!) I love setting everything up and getting to see how my clients react when they finally get to see their vision come to life. And sending everyone down the aisle – it's the most nerve-wracking part, but it's also the BEST.
What do you do when you're not planning weddings? 
Mostly, play with cars or watch Toy Story for the 500th time. I have a 2 1/2 year old named Henry who keeps me on my toes. I also have a black lab, Howie, so ideally, if I'm not working, I'm sandwiched between the two of them on the couch. My husband and I have a bungalow in Beverly on the south side of Chicago, so if I'm able to find any free time, I'm working on decorating it, fixing things, or antique shopping. I also absolutely adore spending time in northern Michigan, so I head up there as much as I can in the summer and miss it every day that I'm not there. Northern Michigan couples, COME AT ME!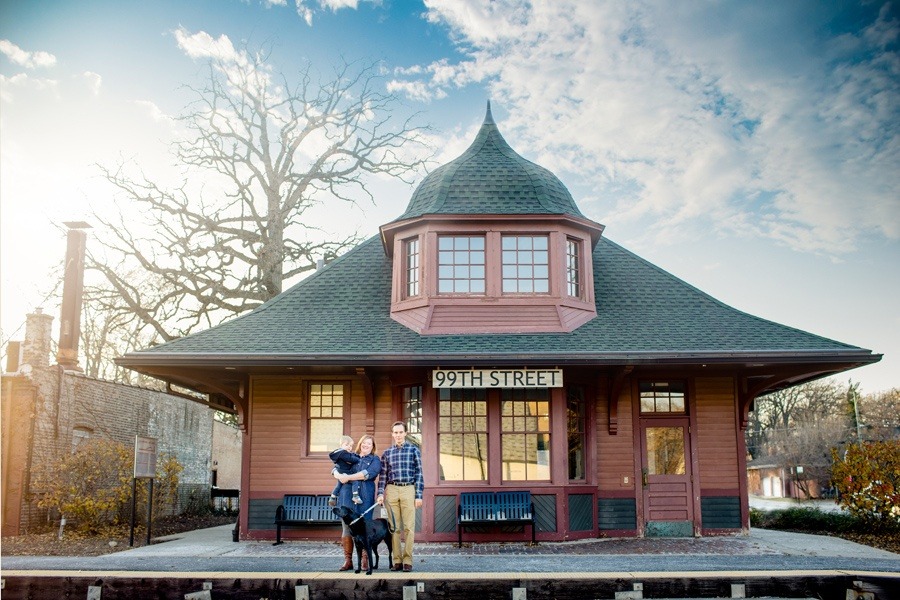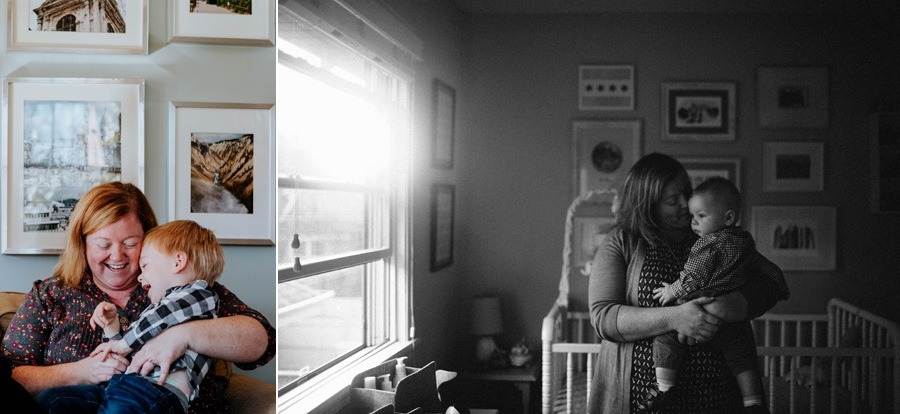 Tell us about your wedding. 
I got married in 2012 at my parents' house in northern Michigan. We had the ceremony in a little white steepled church on the beach and the reception in a tent in their yard overlooking Lake Michigan. There was no backup plan, so thankfully it didn't rain! (I don't recommend this!) It was a small wedding filled with all of our favorite people and things. I was totally on trend with Ball jar vases (before everyone else was doing it) and the wedding was as classic as can be with toile runners (that my mom made) and lots of wildflowers (some of which our florist/friend even cut out of our yard!) The best part was just getting to spend the weekend in my favorite place with all of my favorite people. The memories were worth every penny and I would happily do it again if I could!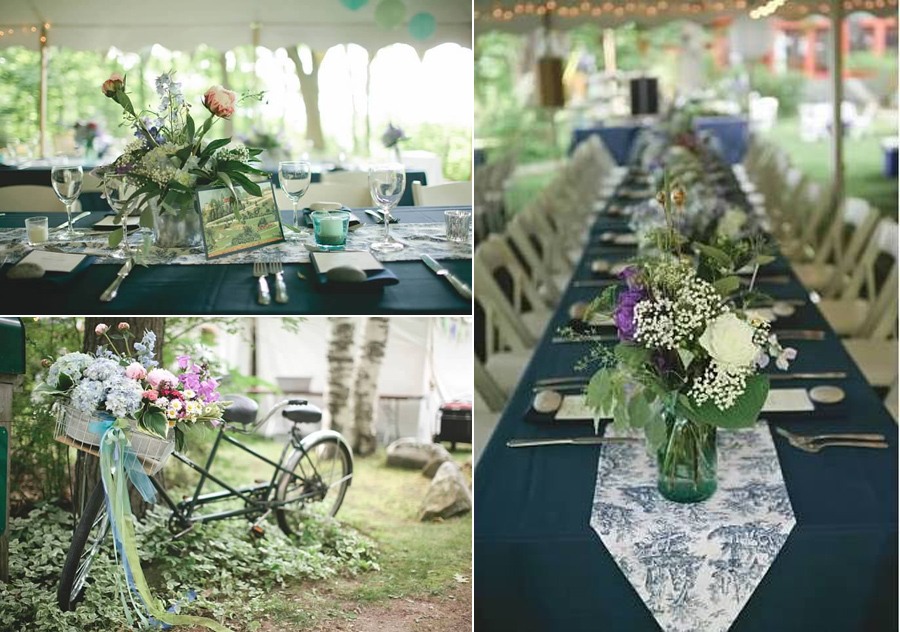 What's your best advice for clients?
Enjoy it, enjoy it, enjoy it! At the end of the day, no one is going to remember (or even notice) if you walked in right on cue or if your napkins had your names on them. What they are going to remember is how relaxed and happy you looked. They are going to remember having the time of their lives and being so happy they were there.
So, even if you're a Type A personality like me: Hire good people, talk to them about your vision, listen to their advice (they've done this a LOT) and then enjoy your day because you know you can trust them to do their jobs so you can just have fun. It will go by so fast that you'll regret sending even a nanosecond thinking about anything except having the time of your life with your favorite person in the world.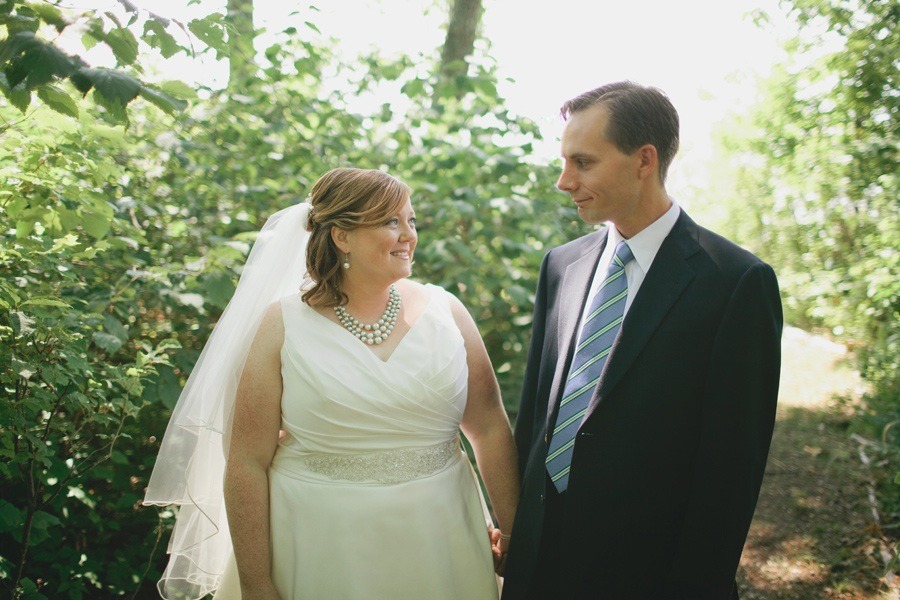 Lightning Round…
What's your favorite snack? Chex Mix. Homemade only.
Favorite wedding dance floor song? Currently, Somebody to Love by Queen.
What vegetable do you hate? Cauliflower. I don't get it. It's not pizza crust.
If you could have one superpower, what would it be? Time travel. I want to be Marty McFly.
What is the oddest thing you are afraid of? It's not odd, but I'm terrified of snakes. Like can't even look at them on TV level afraid.
What wedding story do you tell all the time? Oh, I have so many good ones, but I love telling people about the best entrance I've ever seen – one of my grooms actually arrived at his own lakeside ceremony by canoe! (We have the pictures to prove it, of course.) We got everyone to sit down and started playing the music. I'm sure they were wondering why we weren't starting yet until they saw him and his brother (the officiant) paddling up to the grass. It was truly unforgettable.
*Eye candy courtesy of our wonderful friends at A Love Worth Telling (photos 1, 3, 8-14), Ryan Moore Photography (photos 2 & 4), Elle Rose Photo (photo 5), Diego Ivan Martirena, Maplewood Photography (photo 6) and Sandra Armenteros Photography (photo 7).
Looking For More? Explore Related Posts: