Andy + Sarah's queer family wedding at Apple Blossom Resort was all the best things about a wedding – bringing best friends together and lots and lots of love. It was a weekend-long reunion for all of their friends and family in addition to a celebration of their love and commitment.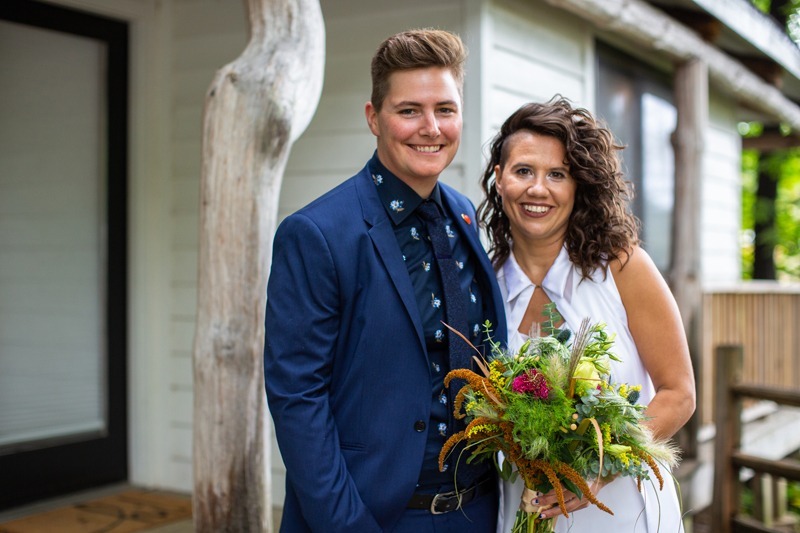 The Reality
Here's the thing we tell people all of the time: things are going to go wrong. The world is her own beast and she doesn't give a flip about our timelines. A bit of fingertip sliced off, cancelled flights and missing luggage, a flash flood warning the morning of their outdoor wedding, the hotel your guests are staying at getting struck by lightning and catching on fire. Literally. The number of things the world lobbed at Sarah & Andy before their wedding surprised even me. But Saturday rolled around, calm and collected, robed in all of the perfection, love, and good times this humble maker of timelines could ever hope for, thanks in part to the amazing community of humans who support them rain or shine. It turns out Saturday was well-worth a wild Friday.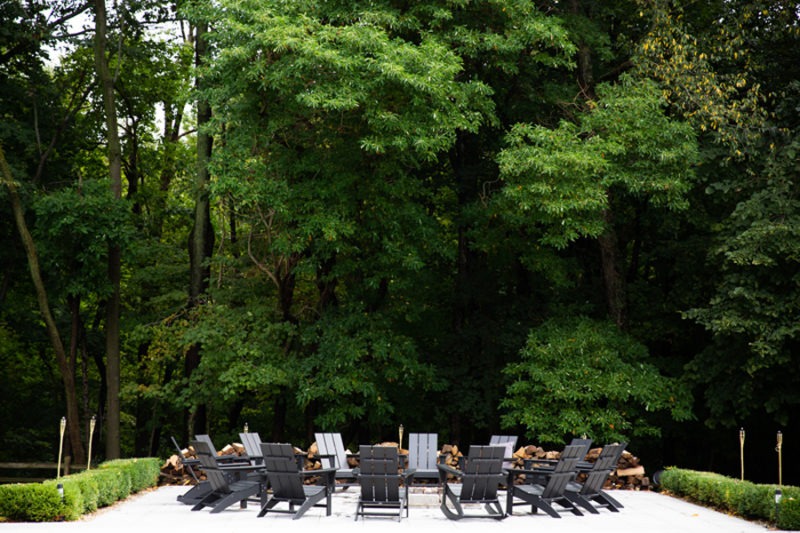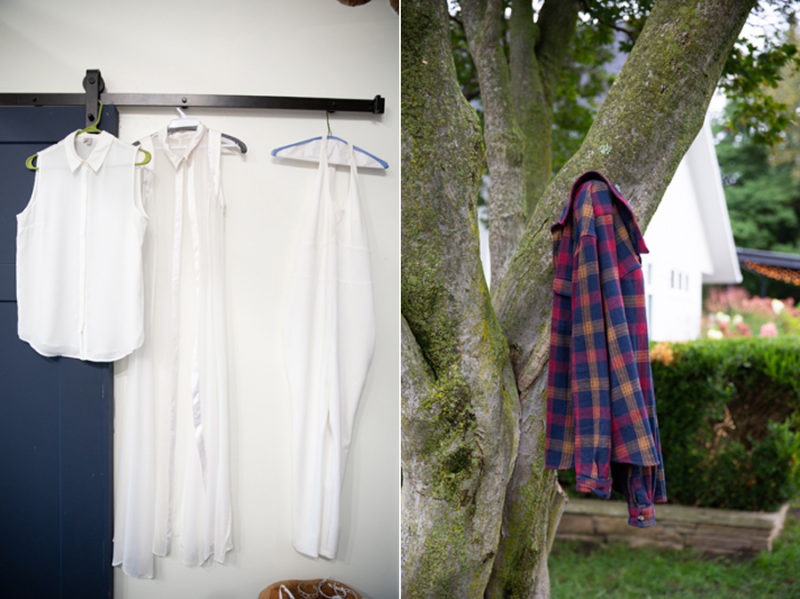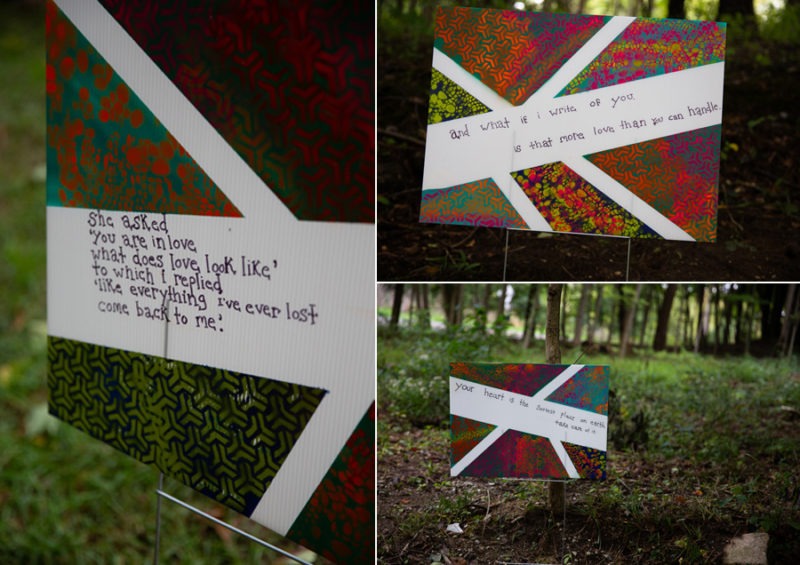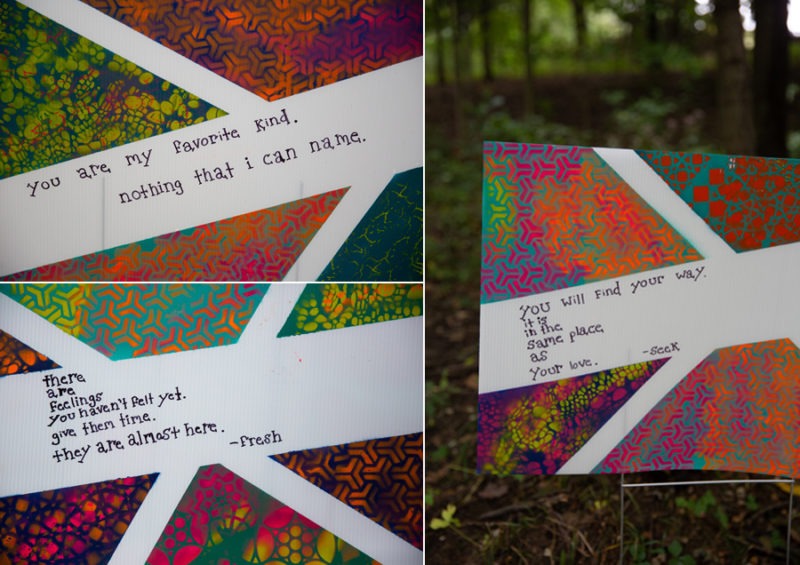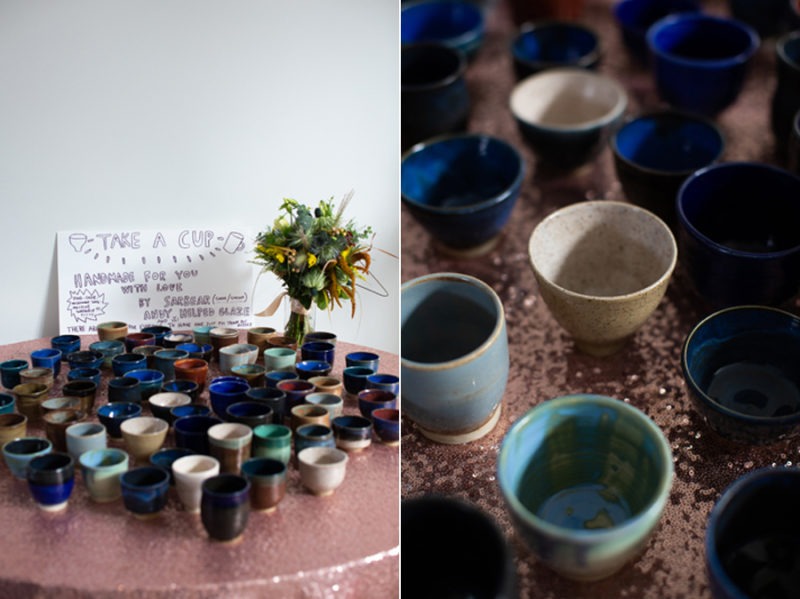 The details
These two are both artists, so the day was full of incredible tributes to their love. Handmade cups to take home, handpainted signage to greet guests, and the cutest cake with a topper of drawings made by their nieces! Plus, this was, without a doubt, the best-dressed group of weddings guests ever!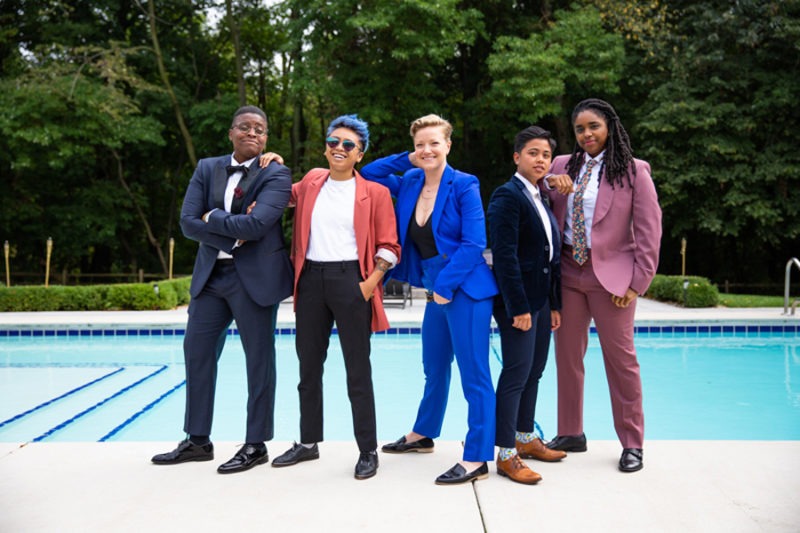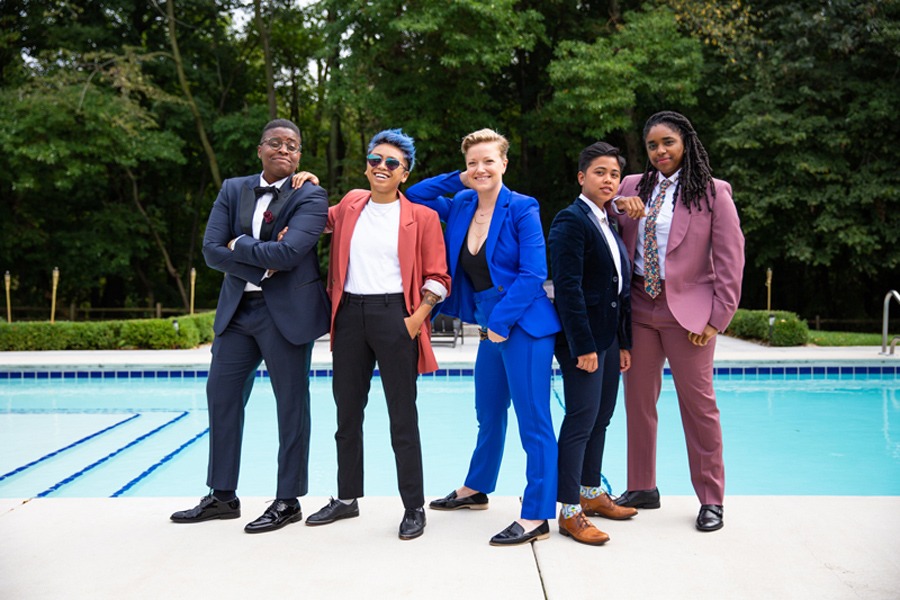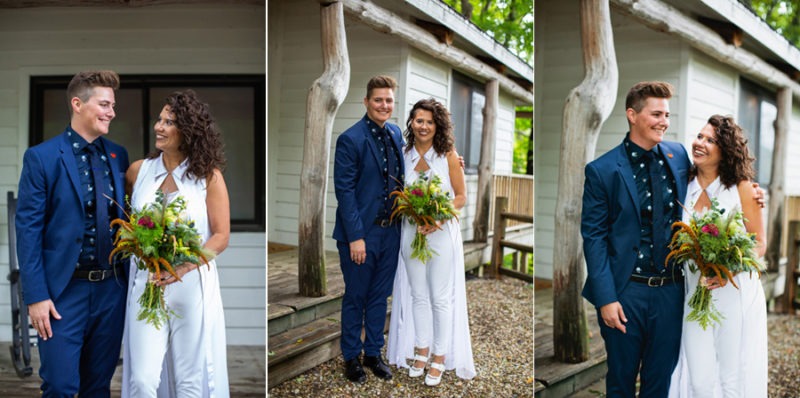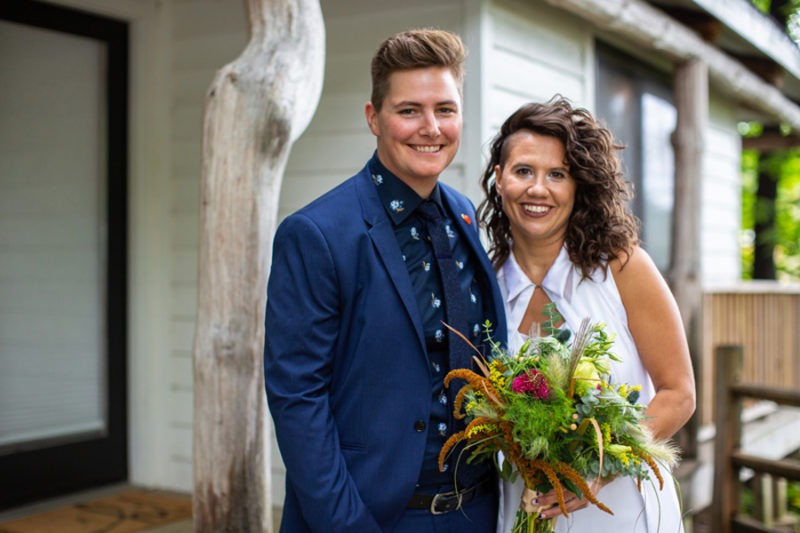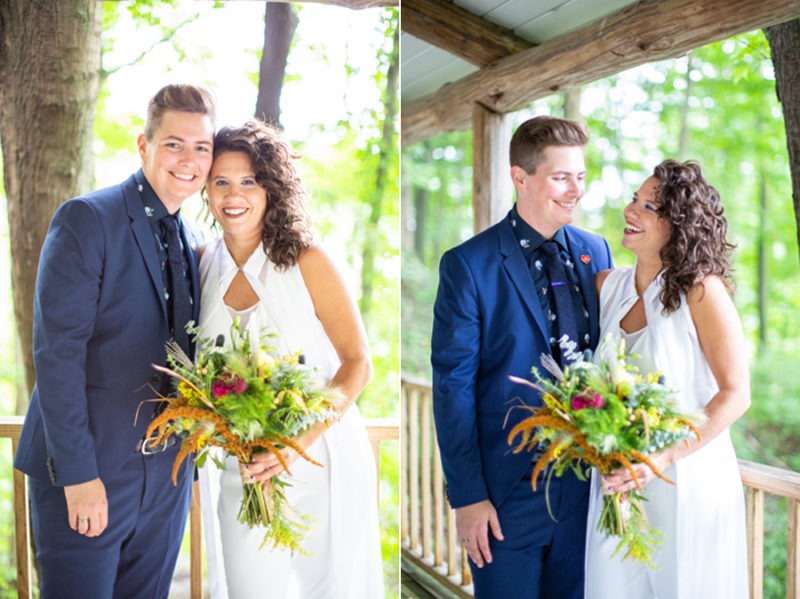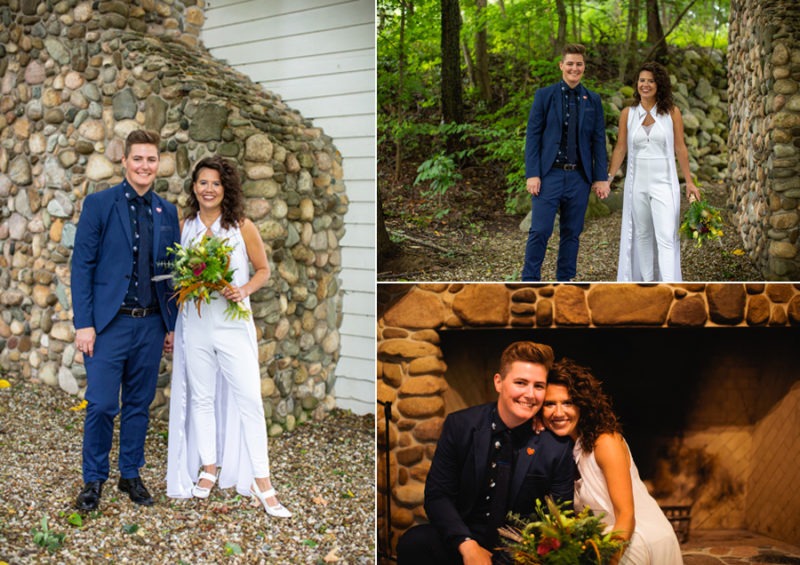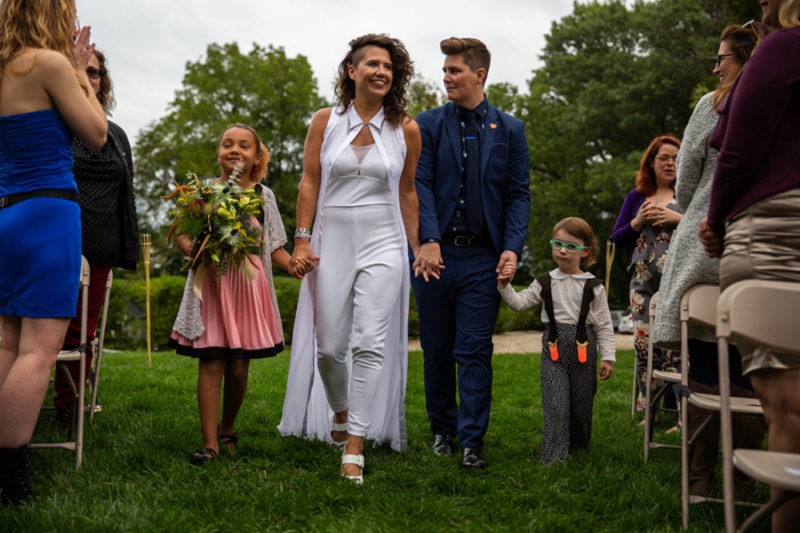 Atypical Wedding Perfection
Their ceremony was incredibly touching (I don't usually tear up, but they got me!) which was followed by an amazing spread of food, cocktails, beautiful toasts from several friends, a WILD dance party and then late-night pizza and a swim. It was truly magical and not at all typical, which you know we absolutely love. Reach out to us to plan your own queer family wedding, or with ANY of your atypical wedding ideas.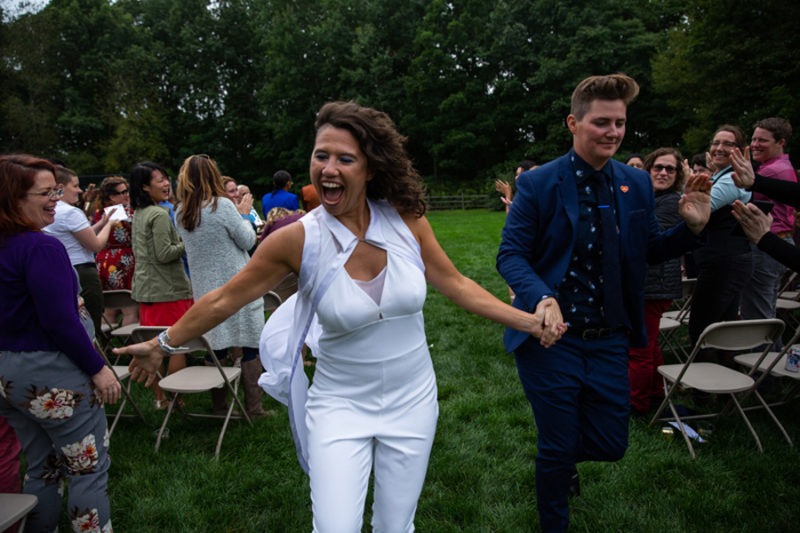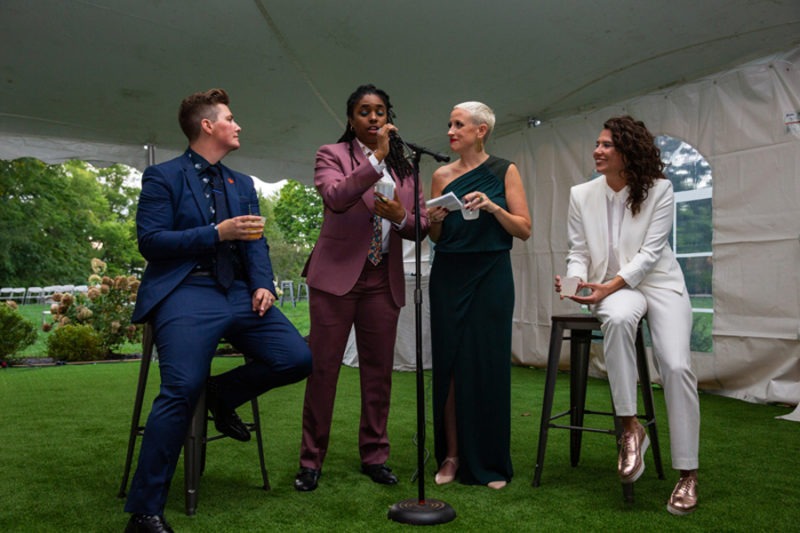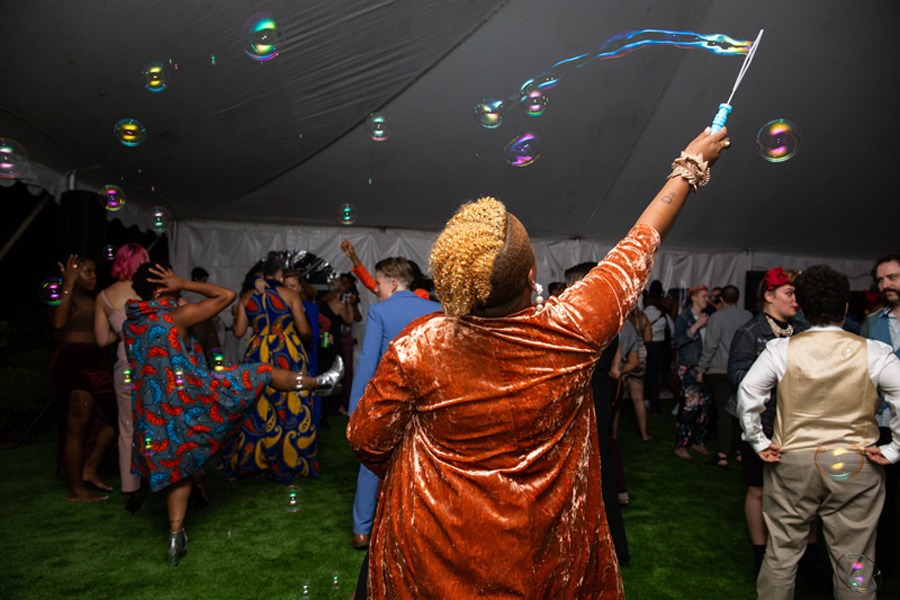 *eye candy courtesy of Anjali Pinto
Andy + Sarah's Vendors
Ceremony + Reception Venue: Apple Blossom Resort
Catering: Tera Murray
Coordinator: Anticipation Events
Band/DJ: Audio Jack
Ceremony Musicians: Sandra Antongiori
Photographer: Anjali Pinto
Officiant: Lisa Ivy
Florist: Asrai Garden
Cake: Allie Markman
Bakery: West Town Bakery
Bathrooms: Joy's John
Rehearsal Dinner: Villa Nova Pizzeria
Rentals: Taylor Rental
Bar Coordinator: Lucy Wilson
Looking For More? Explore Related Posts: