This is the first in a three-part series on wedding planning checkpoints.
A lot of our clients come to us halfway or most of the way through the planning process. At that point, they've usually been relying on family and friends or — gasp! — the Internet for advice on what to do and when and that's great, but we know it's not enough.
We're here to help! You can call us two years before your wedding or a few weeks before and we're there for you from the minute you do (unlimited advice comes with all of our wedding packages). In the meantime, here are some tips for what you need to get done and when to make things a little easier.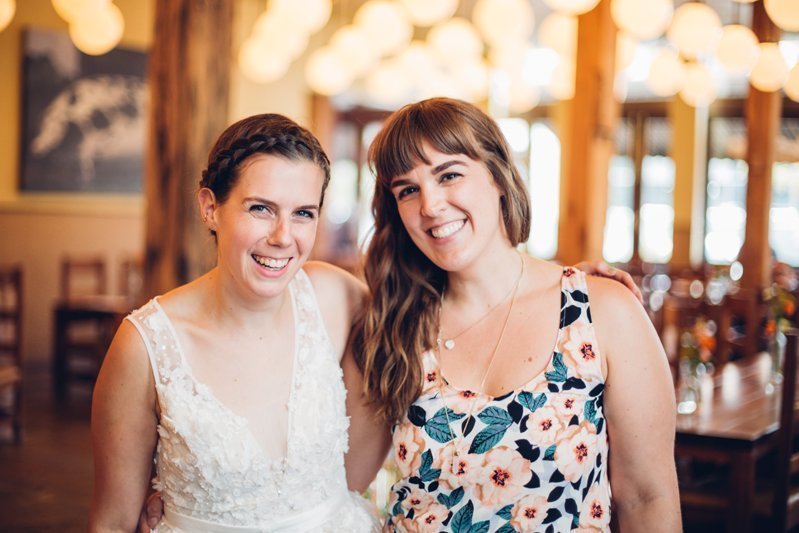 You're engaged! Now what? (12+ months to go)
First and foremost, pick a date or a couple of dates when you want to get married. Start talking to friends and family to make sure they don't have any conflicts and then start looking at venues! Your favorite venue may not be available on the day you want it, so be flexible. Decide what's most important to you and go for it. If you're having your ceremony in a church, call them to check availability too because things tend to book up there too. We suggest booking a year or more in advance if you can, but we've pulled weddings together in three months. It can happen if you're flexible!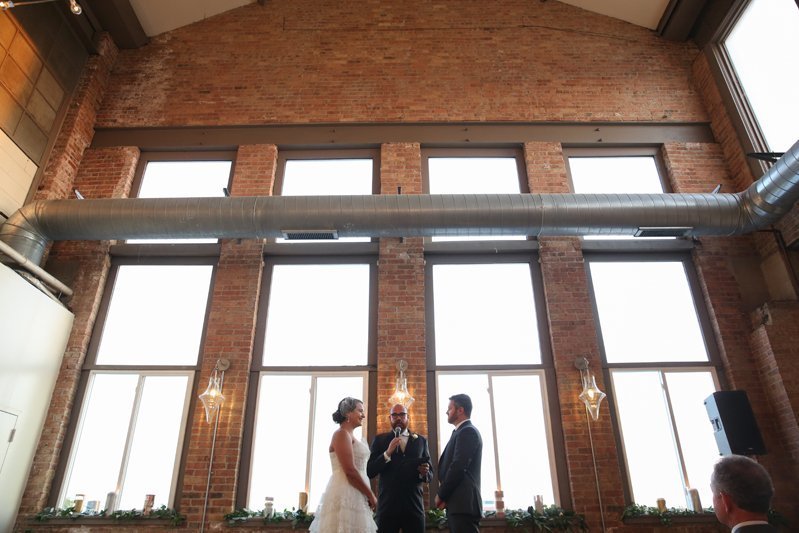 Money, money, money…
This is also a good time to think about your budget. A lot of wedding guides will tell you to create a budget first and we don't necessarily agree (more to come on that in a future blog post), but we do think you should get an idea of what you want to spend in mind before you book anything. Talk to your family and figure out if they would like to contribute as well and then start thinking about how you're going to spend your budget. We really like this budget guide from A Practical Wedding to get you started and, of course, if you want more help, call us! Budget planning can be part of any partial or full planning package you book with us.
As part of the budget planning process, we recommend putting together a preliminary guest list. How could you possibly know how much you have to spend without knowing how many people you want to invite? So get those names on paper and get an idea of whether you're talking 50, 150 or 500 right away.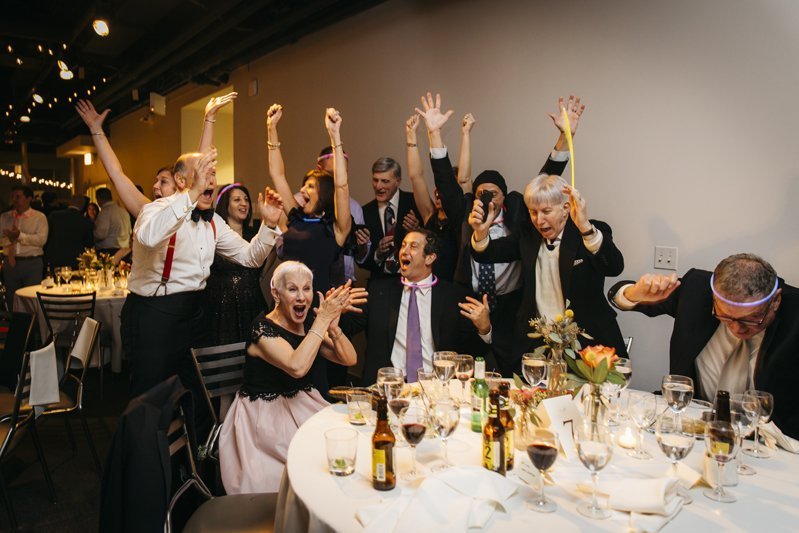 Got the venue and the date! Now what? (6-12 months to go)
Pat yourself on the back and have a glass of champagne to celebrate. Those are two of the biggest things you need to do! Next, start thinking about your vision for the day. Style is important (rustic, glam, somewhere in between?), but we think it's more important to think about how you want the day to feel. Do you want to dance all night on a packed dance floor or do you want a more laid-back vibe? Are you thinking six-course meal or taco bar? What do you envision being the most fun way for you and your guests to celebrate L-O-V-E? Once you have that in mind, you can start booking the rest of your vendors.
To us, after finding your venue, finding and booking your vendors is the most important part of wedding planning. We're your team for the day – the ones responsible for making your vision come to life while you and your family are having the time of your lives. So, find vendors that fit your budget and style, but most importantly, make sure you click with them and they get you. Trust us, you'll thank us later.
Of course, the list of vendors is endless, but we'd suggest starting with a caterer (if not included with your venue) as that will be a big part of your budget. We love supporting and working with small businesses, so if there is a particular vendor you want that is one person book them next. Bakeries can take several clients in one day because they drop off, but anyone who is going to spend the day with you should be at the top of the list (i.e. photographer, planner, DJ, etc.) Once you have your dream team in place, most of your work is done, believe it or not!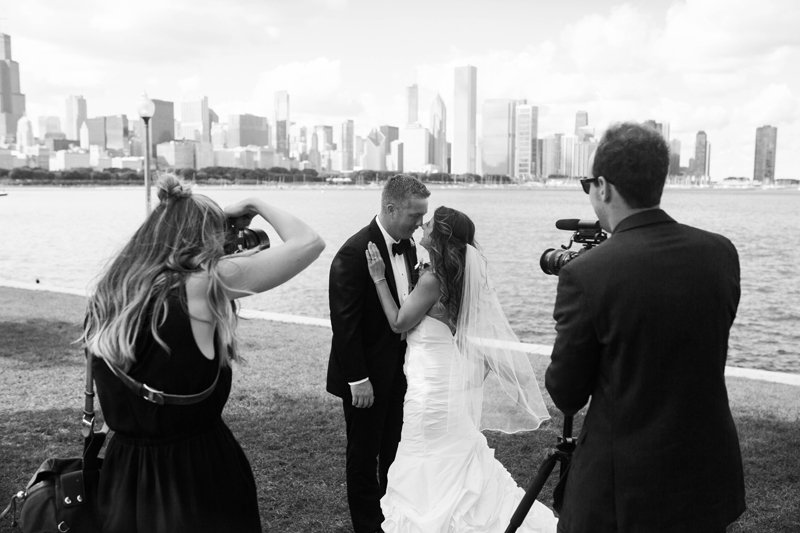 And while you're at it, get a Save the Date out! Mail it, e-mail it, text it, sky-write it. It doesn't matter, just let people know when you're doing this thing. And if you want to set up a wedding website, do that now too.
Say Yes to the Dress… and suit, and bridesmaid dresses, and…
Now is also a good time to go dress shopping. Dresses can take several months to order and alter, so you want to get your dress at least six months in advance. Suits and tuxedos don't need to be ordered as early, but if you have a specific vision in mind, it doesn't hurt to get all of your wardrobe needs (wedding dress, groom's attire, bridesmaids/groomsmen outfits, etc.) done now so it's done and off your list!
If you haven't already, figure out how many people are going to be in your wedding party and ask them, of course. You'll need to know how many attendants for attire, boutonnieres, and bouquets.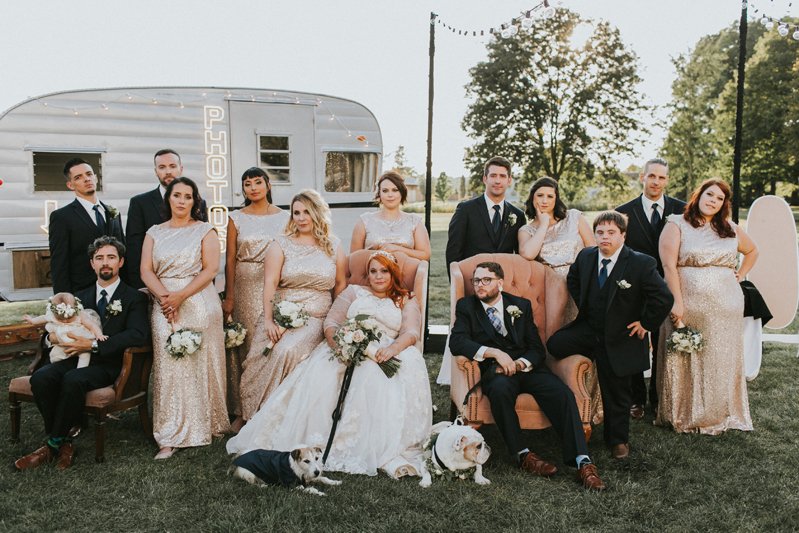 That's it for the first six months! Pop the bubbly and put your feet up for a bit. Then get ready for our next blog post… Wedding planning checkpoints 3-6 months before your wedding.
*eye candy courtesy of Charming in Love (photo 1), Jeremy Lawson Photography (photo 2), Erin Hoyt Photography (photo 3), Lindsey Kay Photography (photo 5), and Alisha Tova Photography (photo 6). 
Looking For More? Explore Related Posts: