If you thought Elizabeth + Tom's dream backyard wedding ended after our last post, you're sorely mistaken. Elizabeth (or ET as we call her around here) + Tom know how to throw a party and throw a party they did! After an intimate wedding and dinner with just family in their backyard on Friday night, they headed out on Saturday night to celebrate with 200 of their closest friends. And the results were epic. Her words below!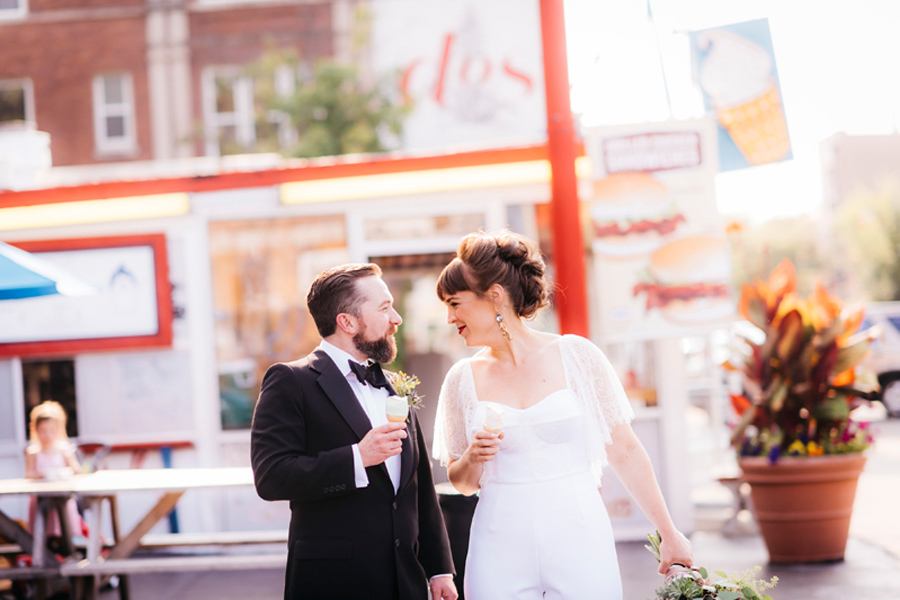 Getting Ready
Surprisingly, we weren't at all tired after Friday night, and had a really relaxing morning on Saturday. Tom watched some golf while I popped back into Bucktown to get my hair and makeup done again and to pick up another bouquet from Asrai Garden. I am really good at making decisions but for some reason I could not decide how to do my hair for this rad jumpsuit I planned to wear. That morning, at the salon, the thought of a faux hawk struck me and we went for it. I am sure Annie, my beloved hair stylist was over me by then (yep, I had already done two trials because I couldn't make up my mind) but I am so glad she went with it because I think it totally completed the look.
We got dressed together at home and stopped by Tastee Freeze for a quick cone. (Never going to call it The Freeze, sorry, not sorry!) Erin took us to a spot in Fulton Market and made us look good for a few photos before the party. Tom wanted a few photos without his boutonniere so I set it down on the sidewalk. Then I absolutely forgot about it and left it in the alley. Whoops. It gave me a chance to flex those planner skills, and I whipped up a second one using s few springs from my bouquet and the floral tape, pins, etc. from Laura's emergency kit.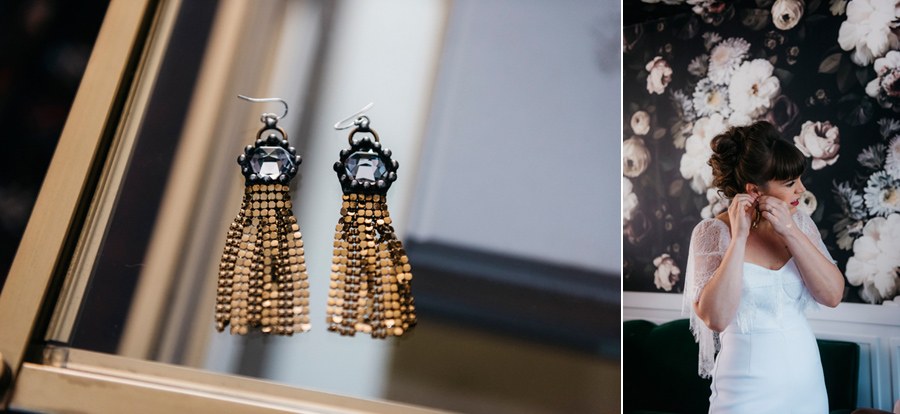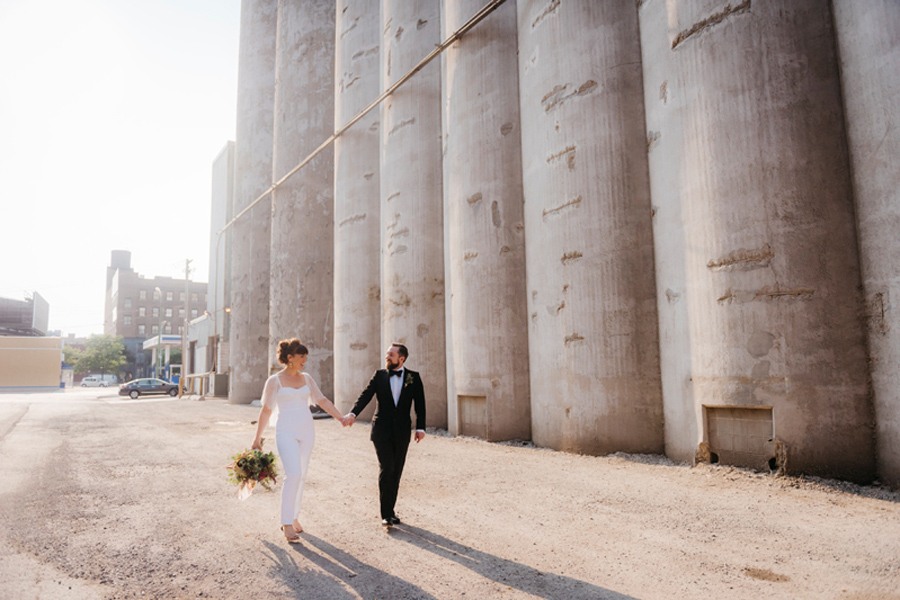 Tiny Details
We absolutely reused a bunch of the stuff from the night before that Laura, our Chief Coordinator took care of for us. (I didn't not want to ask one person to help both nights and both Emma and Laura insisted they wanted to help!)  I didn't want to obsess about doing a bunch of DIY elements or have to bring a ton of decor in. I knew that having two events, and one at our house was enough to keep me plenty busy.
We did put together some pretty sweet welcome bags for out of town guests and besides our favorite candy (Jujyfuits for me, and Reeces Pieces for Tom) we included a tiny enamel pin of Walter (our wonder dog) and was clearly the biggest hit. Maybe we'll do a whole post on welcome bags and ideas for them?! We printed a couple of napkins with some fun facts about us, and some stir sticks for cocktails and that was really it and was enough to give it some fun touches without going overboard.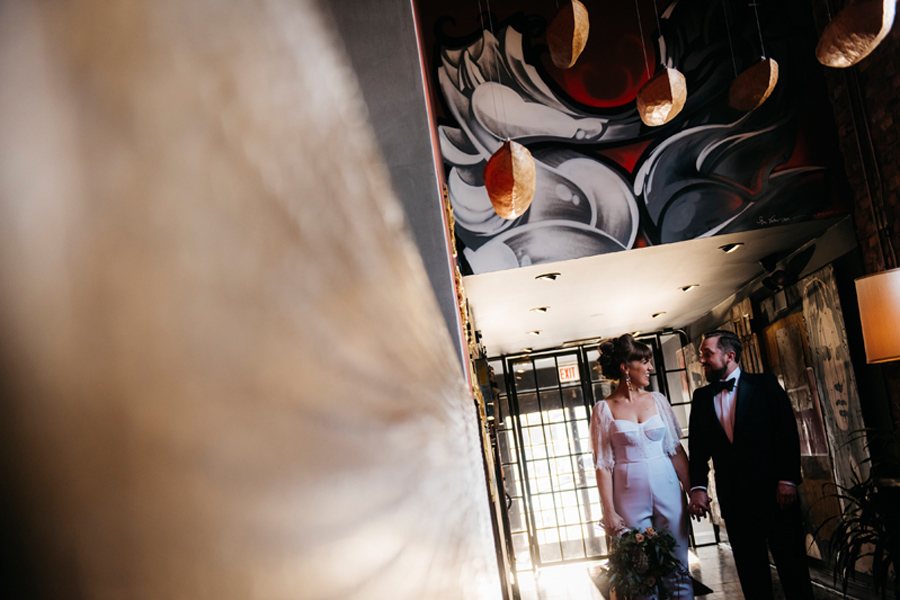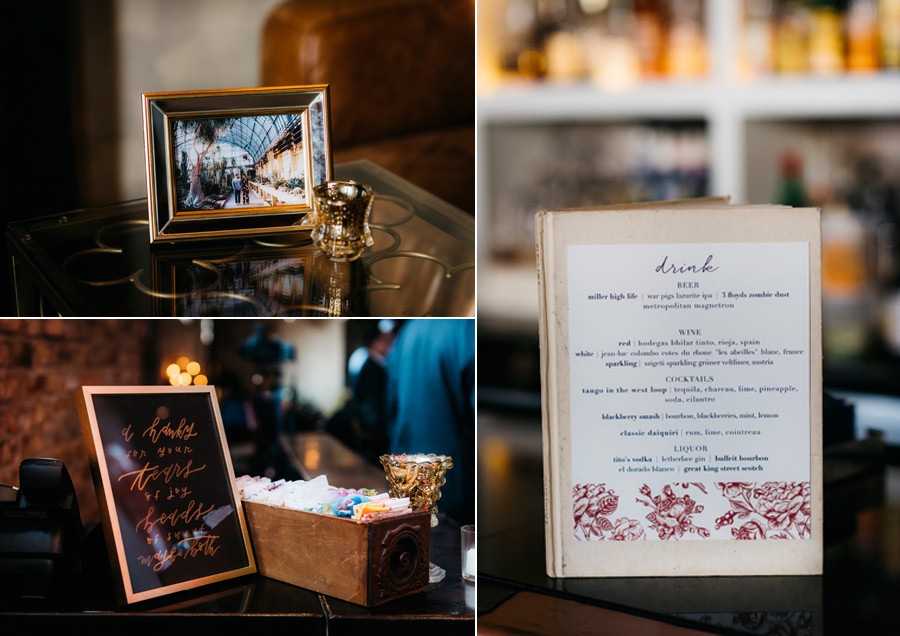 The Party
We talked (and heard) a lot from friends and extended family about our choice to have a private ceremony. Most people were super supportive but I know there were some people who really wanted to be there and were disappointed. So, when guests gathered for the reception we surprised them with a short video from the night before. It ended up being a lot of our vows (which we weren't expecting, as that was one of the reasons we wanted to do a private ceremony) but our guests loved it. Plus, a few little tears were shed, which is always a great way to start a party! 🙂
Once that was over we were announced into the room. We saved a lot of the traditional elements of a wedding reception for this event, so that our extended family and friends could witness those. My dad gave a toast, we cut a cake, had a first dance, and danced with our parents, and said some thank you. The whole event was a giant cocktail party so it stayed super high-energy all night and went by SO FAST.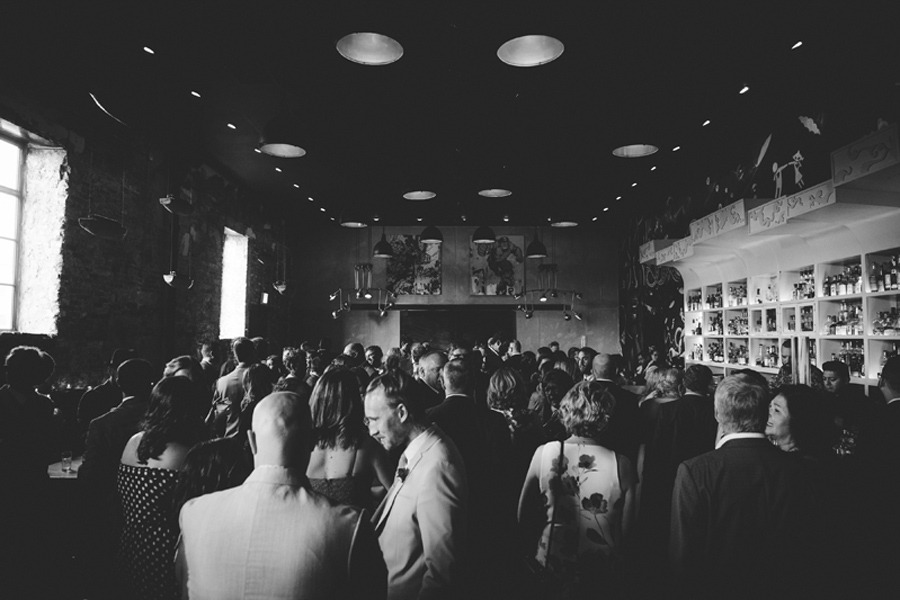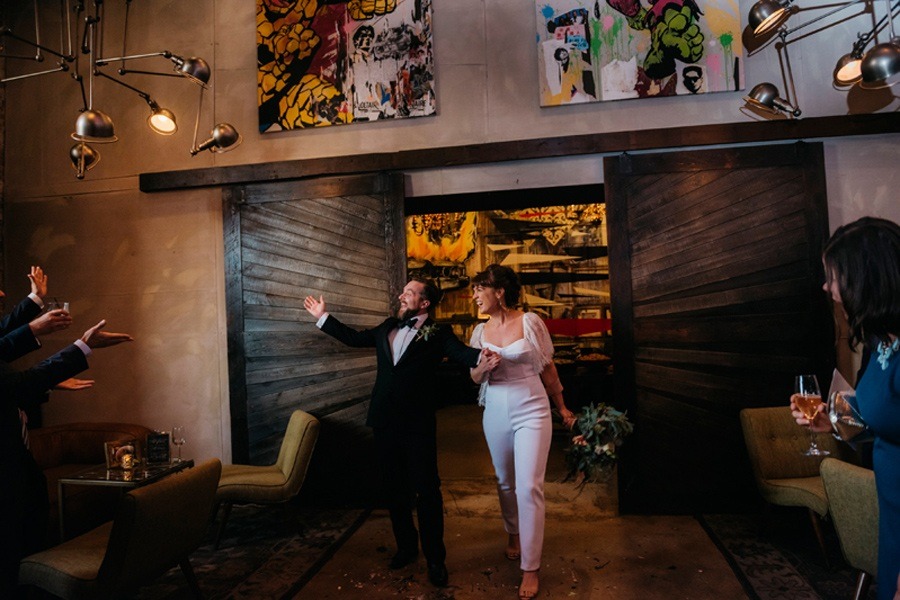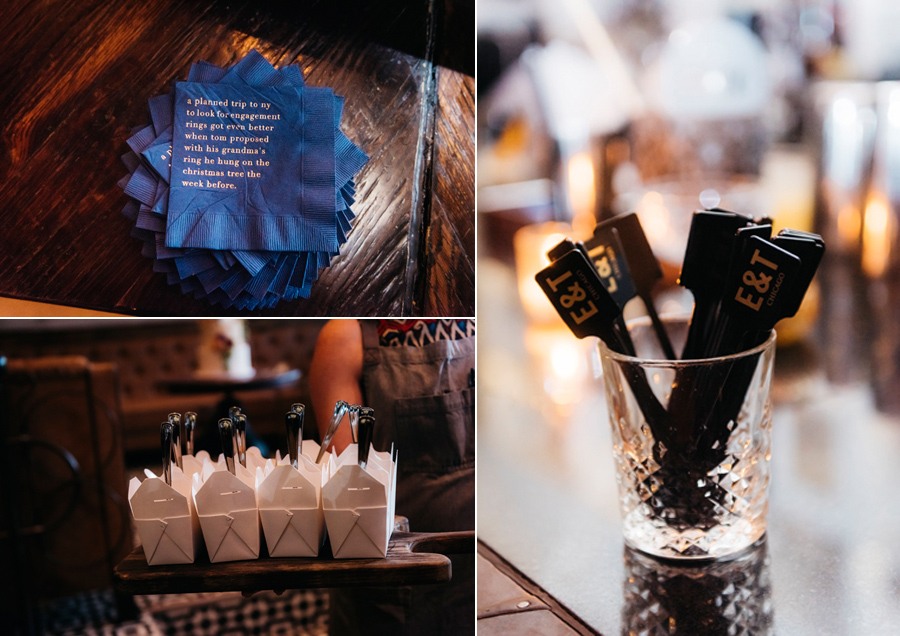 Thoughts on a Wedding
I've been planning weddings for almost 10 years now. Was our wedding perfect? Absolutely not. I am SURE I noticed more things than most people would that weren't exactly how I wanted them. I think it's probably a little silly to think everything will be perfect even when you know exactly what you are getting into, and have relationships with a ton of amazing vendors, and can plan the shit out of an event. But was it hella fun? Yes. Was it exactly the way we would do it again? Yes. Is it okay to feel like it was one of the best weekends of my life and still sometimes get annoyed at the little things? I think so. At the end of the day: it was worth the money, and time, and effort to marry this hunk in our backyard with our families and then throw the party of the year (if I do say so myself!) and be surrounded by so many of the people we love.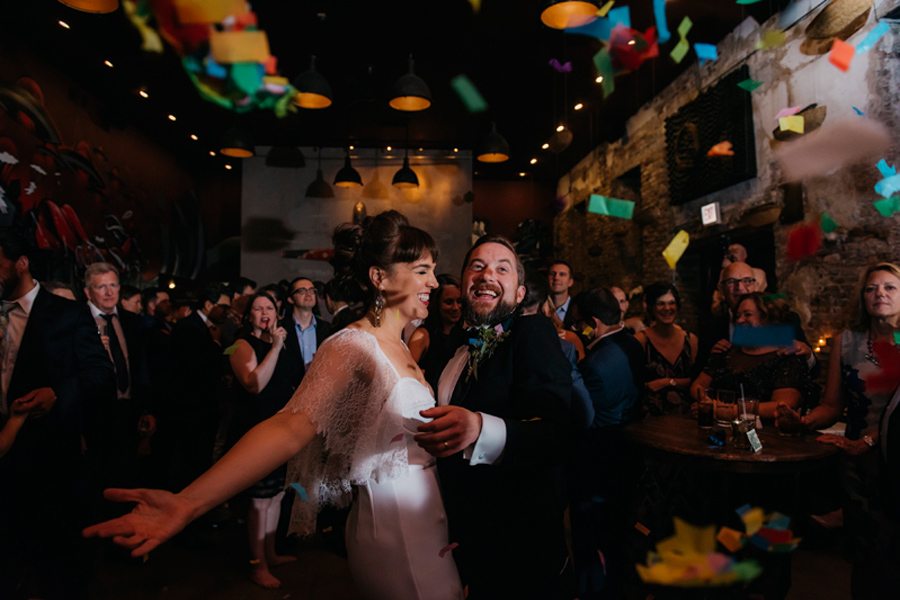 *eye candy by the always amazing Erin Hoyt Photography
Elizabeth + Tom's Vendors
Planning, Styling, and Coordination: Anticipation Events
Photography: Erin Hoyt Photography
DJ: Steven Lagrou (friend of the couple)
Bridal Jumpsuit: Veronica Sheaffer
Hair: Epoch Studio Salon
Makeup: Debra Petrielli Hair & Makeup
Hotels: The Robey & Ace Hotel
Floral: Asrai Garden
Invitations: Spilled Ink Press
Calligraphy: Maison Blanche Lettering
Transportation: Windy City Limo
Cake: Bon Vivant Cakes
A/V/Confetti: Atmosphere Events Group
Looking For More? Explore Related Posts: