Well, for the foreseeable future, we'll all be living six feet apart dealing with Covid-19 and self-isolation. In case you are already as sick of Google hangouts as we are, here's a collection of our most favorite podcasts to keep you feeling connected to humans during this new normal.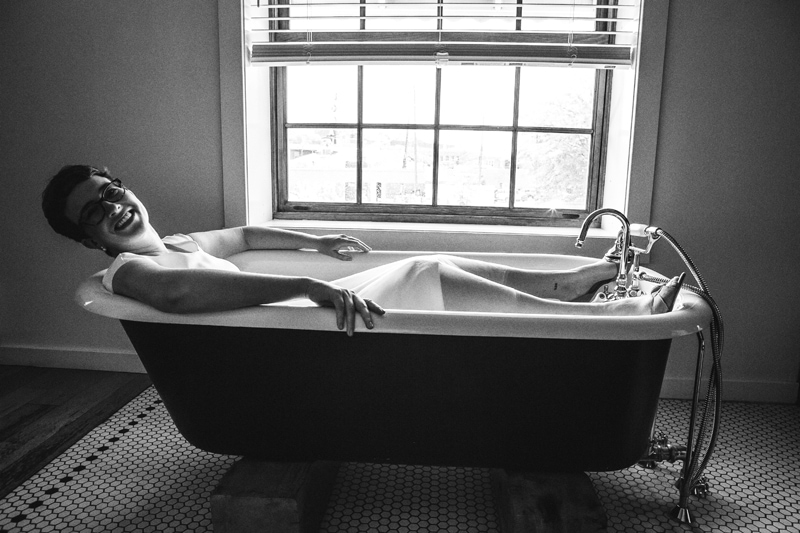 Six Feet Apart: Podcast Collection
Where Should We Begin? // This series takes you into the antechamber of intimate moments. Here we learn, explore, and experience alongside the couples who have been gracious enough to let us in. 
Basically, listen in to couples' therapy sessions. Esther Perel is our spirit animal. 
My Favorite Murder // My Favorite Murder is the hit true-crime comedy podcast hosted by Karen Kilgariff and Georgia Hardstark. Since its inception in early 2016, the show has broken download records and sparked an enthusiastic, interactive "Murderino" fan base who come out in droves for their sold-out shows worldwide. 
True crime and comedy: the mash-up the world didn't know it needed. 
The High Low // A weekly pop-culture/news podcast brought to you by Dolly Alderton & Pandora Sykes. 
A wonderful gift from across the pond, great book recommendations, plus a little news, and a little fluff.  
Dolly Parton's America // The story of a legend at the crossroads of America's culture wars. 
Dolly is a queen. You don't have to like her music (but why don't you?) to love this podcast. Jad Abumrad has a gift and this will make you hate 2020 a little less. 
The Cut on Tuesdays // The Cut on Tuesdays brings you women's voices on culture, style, sex, politics, and people: It's everything The Cut can't stop talking about. Join host Molly Fischer every week for arguments, obsessions, dissections, reflections, confessions, and other deep dives. 
Okay, so this podcast is over, but if you haven't, treat yourself to the backlog of episodes available. A gem. 
Dear Joan & Jericha // Everywomen Joan Damry and Jericha Domain have between them worked in the fields of life coaching, female sexual health, psycho-genital counseling, and sports journalism for the past 32 years. Joan has been married several times and has five children, while Jericha has been married for 30 years and has an only daughter, Cardinal. Joan recently turned her hand to erotic-romantic adult fiction, whilst Jericha has written 5 books on depression. 
Please do yourself a favor and listen to this, you will not stop laughing. It's NSFW but it IS SAFE for your home office. 
How's Work? // The quality of our relationships determines the quality of our lives – both at home and at work. All the relational habits you built in life don't immediately disappear the moment you walk in the office door. 
Even though we aren't walking into offices at the moment, this is a fascinating look into therapy sessions between colleagues. Start with this episode where two sex workers talk to Esther and each other. 
Reply All // Reply All is an American podcast from Gimlet Media, hosted by PJ Vogt and Alex Goldman. The show features stories about how people shape the internet, and how the internet shapes people. 
Their laughs are contagious, the stories are obscure. Start with this episode where a guy gets a song stuck in his head and see what happens. 
Women Who Travel // Each week, Traveler editors Meredith Carey and Lale Arikoglu dissect the realities of traveling as a woman today (including the elephant in the room: where is it safe to travel?); high-five all the women shaking up the travel industry, and celebrate all the reasons why we refuse to stay home.
Since we can't go anywhere right now, travel vicariously through this podcast. For anyone with a tinge of wanderlust. 
Ear Hustle // The daily realities of life inside prison shared by those living it, and stories from the outside, post-incarceration.
A must-listen for stories from inside San Quentin prison. Hosted by Nigel Poor and an inmate, an educational, engrossing look at life inside. 
Second Life // Spotlighting successful women who've made major career changes—and fearlessly mastered the pivot.  
Listen to women founders tell the story of where they started, and how they made a change into a second career (life). Inspiring and motivational especially during these anxious work times. 
How I Built This // Guy Raz dives into the stories behind some of the world's best-known companies. How I Built This weaves a narrative journey about innovators, entrepreneurs and idealists—and the movements they built.
The most inspirational for entrepreneurs at heart. Start with this episode of Kathleen King and Tate's Bake Shop. 
The Happiness Lab // You might think more money, a better job, or Instagram-worthy vacations would make you happy. You're dead wrong. In "The Happiness Lab" podcast, Yale professor Dr. Laurie Santos will take you through the latest scientific research and share some surprising and inspiring stories that will forever alter the way you think about happiness. She's changed the lives of thousands of people through her class "Psychology and the Good Life," and she'll change yours, too.
Take a class at Yale for free? Okay. Amidst all of the true-crime podcasts we love, this is an uplifting way to spend these anxious times. 
Radiolab // Investigating a strange world.
A classic podcast, from before podcasts were cool. It still stands as a heavyweight champion; start with The Other Latiff series, an incredible story of our names, Guantanamo Bay, and paperwork. 
The American Life // This American Life is a weekly public radio program and podcast. Each week we choose a theme and put together different kinds of stories on that theme. 
A cult classic, your dad definitely listened to this on the radio in the car on the way to summer vacation or work. Now, you are your dad and totally okay with it if you can listen to Ira Glass every week. Start with Abdi the American.
Making Obama / Making Beyonce // Former President Barack Obama — along with key advisers, mentors, and rivals — tells the story of his climb from Chicago to the national stage.
A WBEZ production from the hometown team! The second season is most of the same about the making of Queen Bey. Enthralling. Listen to both. 
The Anthropocene Reviewed // John Green reviews facets of the human-centered planet on a five-star scale.
Author John Green reviews the seemingly most random things, this, plus his writing make it worth a listen. Start with this episode. 
Dirty John // Debra Newell is a successful interior designer. She meets John Meehan, a handsome man who seems to check all the boxes: attentive, available, just back from a year in Iraq with Doctors Without Borders. But her family doesn't like John, and they get entangled in an increasingly complex web of love, deception, forgiveness, denial, and ultimately, survival. 
A first-hand survival story that was also made into a TV show (listen to the podcast first.) 
Life Kit // Everyone needs a little help being a human. From sleep to saving money to parenting and more, we talk to the experts to get the best advice out there. Life Kit is here to help you get it together.
Another winner from the NPR team. They've added several episodes on how to get through the Coronavirus too, in case listening to podcasts and watching Netflix isn't cutting it for you.
Have any others you love that aren't listed here? Drop us a line and we'll make sure to check them out!
Photo credit: Braxton Black for Jeremy Lawson Photography
Looking For More? Explore Related Posts: