Well, it's April and we're still living six feet apart dealing with Coronavirus and self-isolation at least through the end of the month. Here is part three of things to keep you busy: a collection of binge-worthy TV we are loving when you need a break and an escape from the news.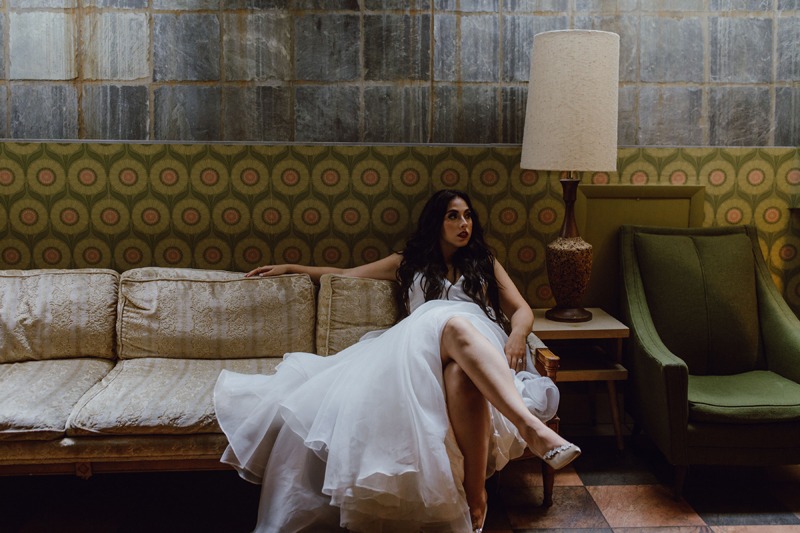 A zoo owner spirals out of control amid a cast of eccentric characters in this true murder-for-hire story from the underworld of big cat breeding.
We're just going to get this one out of the way now because it's clearly all the rage. The "characters" and true stories are wild but the treatment of the animals is depressing.  
A financial adviser drags his family from Chicago to the Missouri Ozarks, where he must launder money to appease a drug boss.
The third season just started and it's weirder and wilder each season. Start from the beginning, and root for Ruth. 
A woman is rescued from a doomsday cult and starts life over again in New York City. … After Kimmy Schmidt is rescued from an underground bunker, having been captured by the leader of a cult, she finds herself in New York City embracing a totally new world with the help of her new friend and roommate Titus.
Oh man, what a treat. The premise is absurd and the writing is hilarious. Kimmy a real mind-numbing treat. 
A wealthy couple — video store magnate Johnny and his soap opera star wife Moira — suddenly find themselves completely broke. With only one remaining asset, a small town called Schitt's Creek, which the Roses bought years earlier as a joke, this once-wealthy couple must give up life as they know it. With their two spoiled children in tow and their pampered lives behind them, the Rose family is forced to face their newfound poverty head-on and come together as a family to survive.
The funniest show we have loved in a while. If you haven't started it yet, you're in such luck and we are jealous. Binge it immediately.
This gripping docuseries follows the ups and downs of Navarro College's competitive cheer squad as they work to win a coveted national title. 
Totally hooked on this and could not stop watching it. Your body will hurt just watching it and you'll think about getting up to work out but will most likely just watch another. 
Blessed be the fight. Based on Margaret Atwood's novel, a woman forced into sexual servitude struggles to survive in a terrifying, totalitarian society.
If you haven't watched this one yet, get Hulu and start binging right away. This series (and the book it's based on) are just. so. damn. good. Bonus: You'll realize that living in a pandemic isn't that bad compared to living in Gilead.
Abbi Jacobson and Ilana Glazer as 20-something best friends who are trying to navigate life in New York, despite that their adventures always seem to lead down unexpected and bizarre paths. They have very little money, but they are survivors who aren't afraid to throw themselves into sticky situations, no matter how messy the end results may be. 
God love these two friends, so many relatable moments and hilarity ensue, but the sentimental friendship at the core has you rooting for these two no matter what bone-headed decisions they make.
This comedy series depicts middle school as it really happened. Comics Maya Erskine and Anna Konkle play versions of themselves as teenage outcasts in the year 2000, during a time when the best day of your life can turn into the worst with the stroke of a gel pen. Adult Maya and Anna — as their younger selves — are surrounded by actual teenagers as they re-experience some of the ups and downs of middle school life. They get a lot of unexpected attention on the first day of school and later face the temptation to do drugs.
This will not have you thinking about anything else other than high school and how glad you are you never have to do that again.
Ruth Wilder is an out-of-work actress living in Los Angeles in the '80s. Wilder finds an unexpected chance at stardom: enter the glitter and spandex-laden world of women's wrestling, where she must work alongside 12 other Hollywood misfits. Marc Maron plays the role of Sam Sylvia, a washed-up director of "B" movies who tries to lead the group of women to fame. 
The costumes and hair are worth the watch. A total escape for these trying times. 
Socially awkward high school student Otis may not have much experience in the lovemaking department, but he gets good guidance on the topic in his personal sex-ed course — living with mom Jean, who is a sex therapist. Being surrounded by manuals, videos, and tediously open conversations about sex, Otis has become a reluctant expert on the subject. When his classmates learn about his home life, Otis decides to use his insider knowledge to improve his status at school, so he teams with whip-smart bad girl Maeve to set up an underground sex therapy clinic to deal with their classmates' problems. But through his analysis of teenage sexuality, Otis realizes that he may need some therapy of his own.
A real treat. Today's version of The Breakfast Club. 
What the heck are you watching and loving right now? We need some more recommendations for our queue, because yes Netflix, we are still watching. Send us your recs, please! 
*eye candy courtesy of Megan Saul Photography