Well, for the foreseeable future, we'll all be living six feet apart dealing with Coronavirus and self-isolation. Here is part two of things to keep you busy, a collection of our most favorite book recommendations of recent time to allow for some escape from the news. Read part one (podcast edition) here.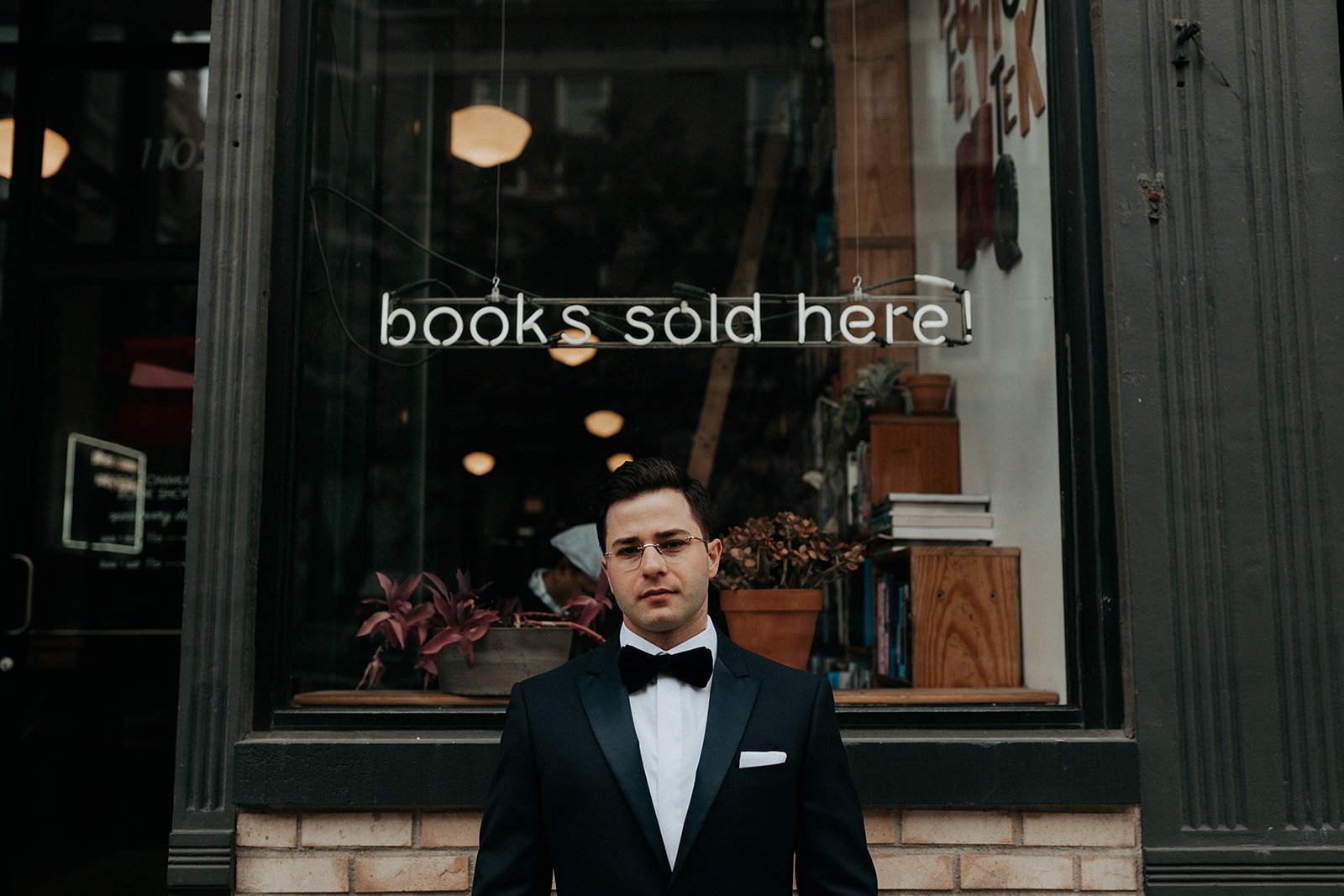 From the incomparably original Polish writer Olga Tokarczuk, Flights interweaves reflections on travel with an in-depth exploration of the human body, broaching life, death, motion, and migration. Chopin's heart is carried back to Warsaw in secret by his adoring sister. A woman must return to her native Poland in order to poison her terminally ill high school sweetheart, and a young man slowly descends into madness when his wife and child mysteriously vanish during a vacation and just as suddenly reappear. Through these brilliantly imagined characters and stories, interwoven with haunting, playful, and revelatory meditations, Flights explores what it means to be a traveler, a wanderer, a body in motion not only through space but through time. Enchanting, unsettling, and wholly original, Flights is a master storyteller's answer.
Toby Fleishman thought he knew what to expect when he and his wife of almost fifteen years separated: weekends and every other holiday with the kids, some residual bitterness, the occasional moment of tension in their co-parenting negotiations. He could not have predicted that one day, in the middle of his summer of sexual emancipation, Rachel would just drop their two children off at his place and simply not return. He had been working so hard to find equilibrium in his single life. The winds of his optimism, long-dormant, had finally begun to pick up. Now, this. As Toby tries to figure out where Rachel went, all while juggling his patients at the hospital, his never-ending parental duties and his new app-assisted sexual popularity, his tidy narrative of the spurned husband with the too-ambitious wife is his sole consolation. But if Toby ever wants to truly understand what happened to Rachel and what happened to his marriage, he is going to have to consider that he might not have seen things all that clearly in the first place.
In the 1920s, the richest people per capita in the world were members of the Osage Indian nation in Oklahoma. After oil was discovered beneath their land, they rode in chauffeured automobiles, built mansions, and sent their children to study in Europe.  In Killers of the Flower Moon, David Grann revisits a shocking series of crimes in which dozens of people were murdered in cold blood. Based on years of research and startling new evidence, the book is a masterpiece of narrative nonfiction, as each step in the investigation reveals a series of sinister secrets and reversals. But more than that, it is a searing indictment of the callousness and prejudice toward American Indians that allowed the murderers to operate with impunity for so long. Killers of the Flower Moon is utterly compelling, but also emotionally devastating.
At the age of five, Megan Phelps-Roper began protesting homosexuality and other alleged vices alongside fellow members of the Westboro Baptist Church in Topeka, Kansas. Founded by her grandfather and consisting almost entirely of her extended family, the tiny group would gain worldwide notoriety for its pickets at military funerals and celebrations of death and tragedy. A gripping memoir of escaping extremism and falling in love, Unfollow relates Phelps-Roper's moral awakening, her departure from the church, and how she exchanged the absolutes she grew up with for new forms of warmth and community. Rich with suspense and thoughtful reflection, Phelps-Roper's life story exposes the dangers of black-and-white thinking and the need for true humility in a time of angry polarization.
Seconds before Earth is demolished to make way for a galactic freeway, Arthur Dent is plucked off the planet by his friend Ford Prefect, a researcher for the revised edition of The Hitchhiker's Guide to the Galaxy who, for the last fifteen years, has been posing as an out-of-work actor. Together, this dynamic pair began a journey through space aided by a galaxy full of fellow travelers: Zaphod Beeblebrox—the two-headed, three-armed ex-hippie and totally out-to-lunch president of the galaxy; Trillian (formerly Tricia McMillan), Zaphod's girlfriend, whom Arthur tried to pick up at a cocktail party once upon a time zone; Marvin, a paranoid, brilliant, and chronically depressed robot; and Veet Voojagig, a former graduate student obsessed with the disappearance of all the ballpoint pens he's bought over the years. Where are these pens? Why are we born? Why do we die? For all the answers, stick your thumb to the stars!
Bernadette Fox is notorious. To her Microsoft-guru husband, she's a fearlessly opinionated partner. To fellow private-school mothers in Seattle, she's a disgrace. To design mavens, she's a revolutionary architect. And to 15-year-old Bee, she is her best friend and, simply, Mom. Then Bernadette vanishes. It all began when Bee aced her report card and claimed her promised reward: a family trip to Antarctica. But Bernadette's intensifying allergy to Seattle — and people in general — has made her so agoraphobic that a virtual assistant in India now runs her most basic errands. A trip to the end of the earth is problematic. To find her mother, Bee compiles email messages, official documents, and secret correspondence — creating a compulsively readable and surprisingly touching novel about misplaced genius and a mother and daughter's role in an absurd world.
In the house of Helios, the god of the sun and mightiest of the Titans, a daughter is born. But Circe is a strange child — not powerful, like her father, nor viciously alluring like her mother. Turning to the world of mortals for companionship, she discovers that she does possess power — the power of witchcraft, which can transform rivals into monsters and menace the gods themselves. Threatened, Zeus banishes her to a deserted island, where she hones her occult craft, tames wild beasts and crosses paths with many of the most famous figures in all of mythology, including the Minotaur, Daedalus and his doomed son Icarus, the murderous Medea, and, of course, wily Odysseus. But there is danger, too, for a woman who stands alone, and Circe unwittingly draws the wrath of both men and gods, ultimately finding herself pitted against one of the most terrifying and vengeful of the Olympians. To protect what she loves most, Circe must summon all her strength and choose, once and for all, whether she belongs with the gods she is born from, or the mortals she has come to love. 
Life can be hard: your lover cheats on you; you lose a family member; can't pay the bills—and it can be great: you've had the hottest sex of your life; you get that plum job; you muster the courage to write your novel. Sugar—the once-anonymous online columnist at The Rumpus, now revealed as Cheryl Strayed, author of the bestselling memoir Wild—is the person thousands turn to for advice.
Oscar is a sweet but disastrously overweight ghetto nerd who—from the New Jersey home he shares with his old-world mother and rebellious sister—dreams of becoming the Dominican J.R.R. Tolkien and, most of all, finding love. But Oscar may never get what he wants. Blame the fukú—a curse that has haunted Oscar's family for generations, following them on their epic journey from Santo Domingo to the USA. Encapsulating Dominican-American history, The Brief Wondrous Life of Oscar Wao opens our eyes to an astonishing vision of the contemporary American experience and explores the endless human capacity to persevere—and risk it all—in the name of love.
Ifemelu and Obinze are young and in love when they depart military-ruled Nigeria for the West. Beautiful, self-assured Ifemelu heads for America, where despite her academic success, she is forced to grapple with what it means to be black for the first time. Quiet, thoughtful Obinze had hoped to join her, but with post-9/11 America closed to him, he instead plunges into a dangerous, undocumented life in London. Fifteen years later, they reunite in a newly democratic Nigeria and reignite their passion—for each other and for their homeland. 
Who says you can't run away from your problems? You are a failed novelist about to turn fifty. A wedding invitation arrives in the mail: your boyfriend of the past nine years is engaged to someone else. You can't say yes–it would be too awkward–and you can't say no–it would look like defeat. On your desk are a series of invitations to half-baked literary events around the world.
QUESTION: How do you arrange to skip town?
ANSWER: You accept them all.
What would possibly go wrong? Arthur Less will almost fall in love in Paris, almost fall to his death in Berlin, barely escape to a Moroccan ski chalet from a Saharan sandstorm, accidentally book himself as the (only) writer-in-residence at a Christian Retreat Center in Southern India, and encounter, on a desert island in the Arabian Sea, the last person on Earth he wants to face. Somewhere in there: he will turn fifty. Through it all, there is his first love. And there is his last.
Award-winning, New York Times bestselling author Ann Patchett returns with a provocative and assured novel of morality and miracles, science and sacrifice set in the Amazon Rainforest. Infusing the narrative with the same ingenuity and emotional urgency that pervaded her acclaimed previous novels Bel Canto, Taft, Run, The Magician's Assistant, and The Patron Saint of Liars, Patchett delivers an enthrallingly innovative tale of aspiration, exploration, and attachment in State of Wonder—a gripping adventure story and a profound look at the difficult choices we make in the name of discovery and love.
Up next on our reading lists are: 
City of Girls by Elizabeth Gilbert and The Great Believers by Rebecca Makkai. What else should we add? Let us know!
Photo courtesy of Alisha Tova
Looking For More? Explore Related Posts: