We thought we'd seen it all before we met Alli + Matt. But when these two lovebirds told us what they had planned for their big day at Prairie Production, we knew we hadn't. Not even close. Dinosaurs? Check! Pizza? Check! Gorgeous Star Wars themed cake? Check, check! This is one truly unique wedding that you won't want to miss.
And they're off!
First, Alli's friend and photographer Kimmy Noonan stopped by her hotel room to get some great getting ready shots. Next, they met up with Matt for the first look in the West Loop. From there, it was off to take wedding party photos around the city before heading to the ceremony.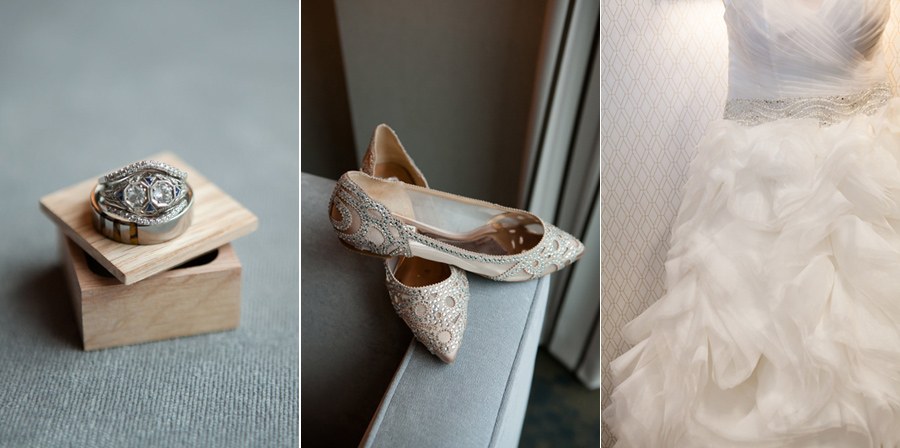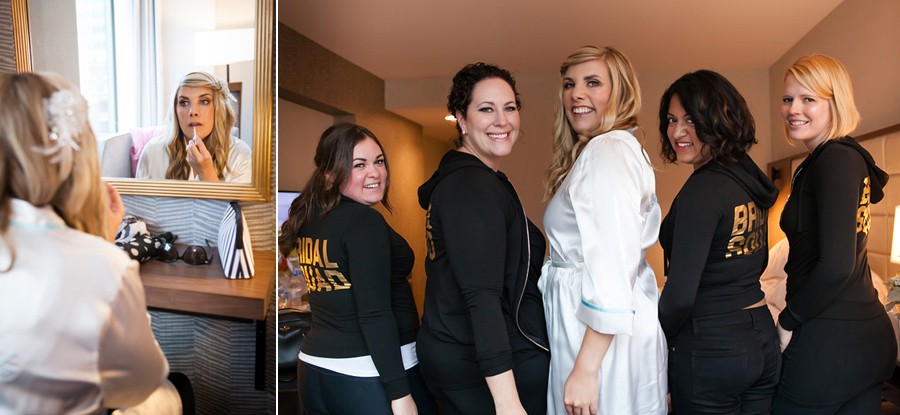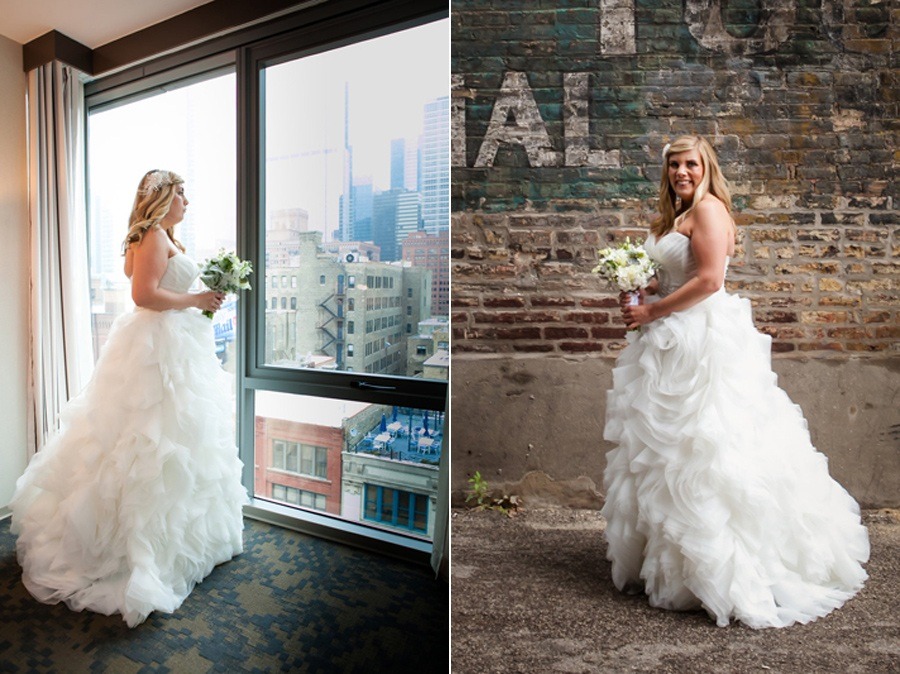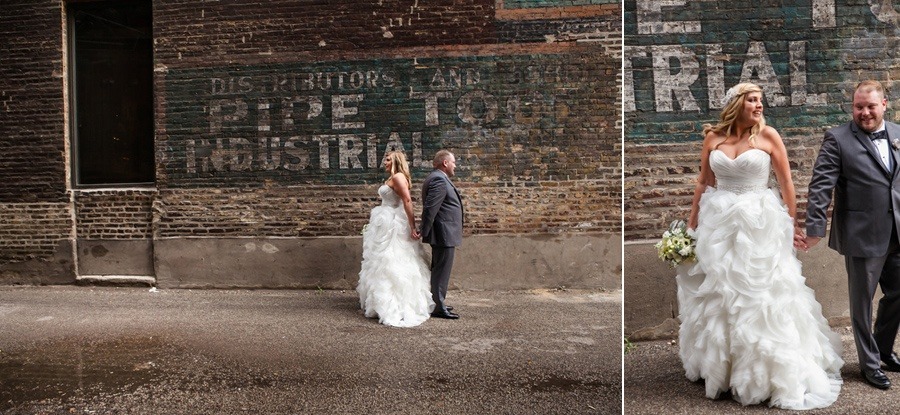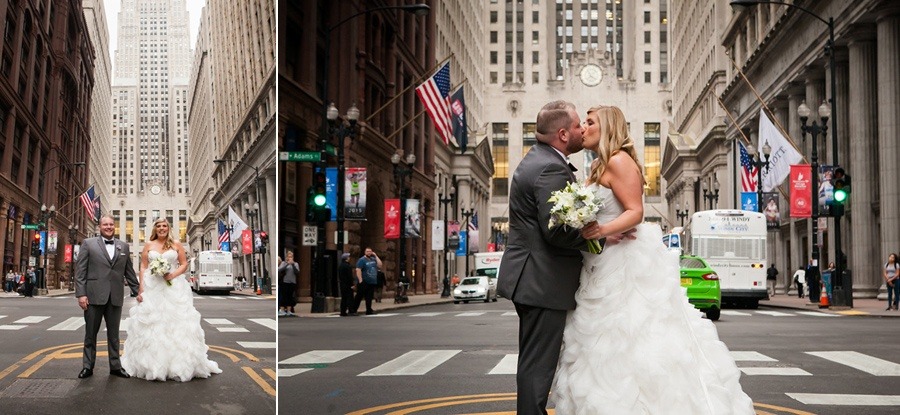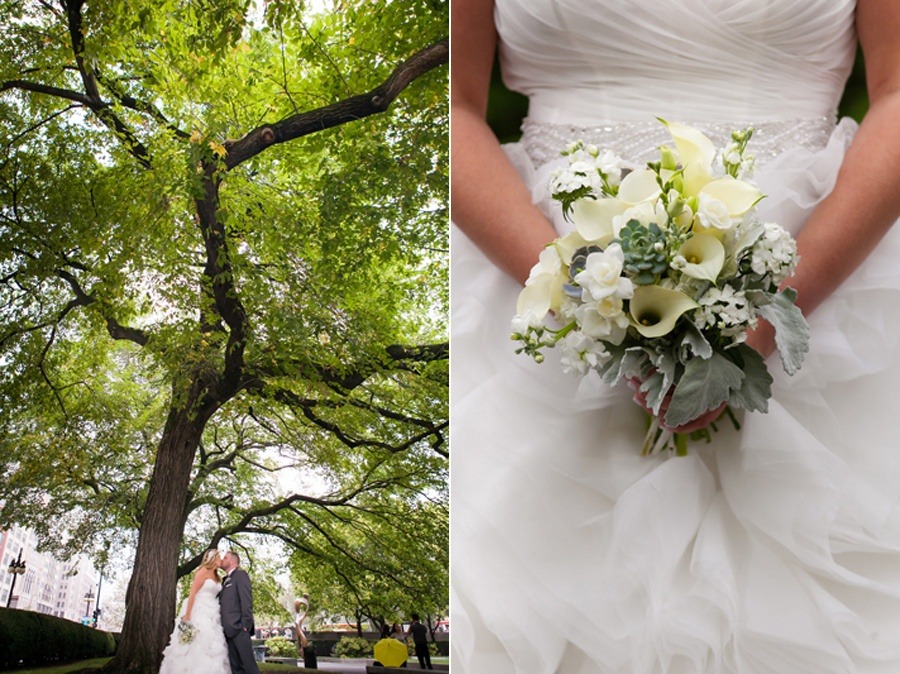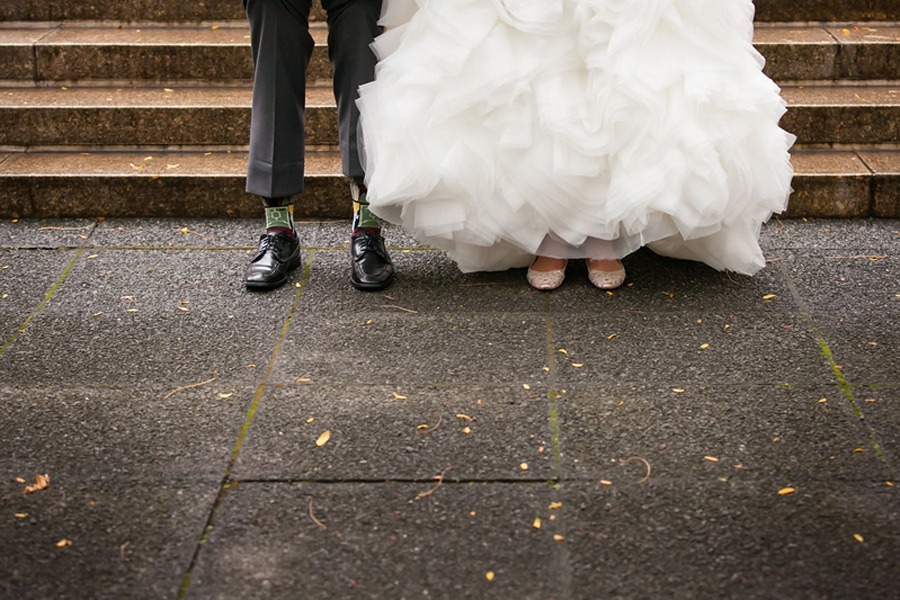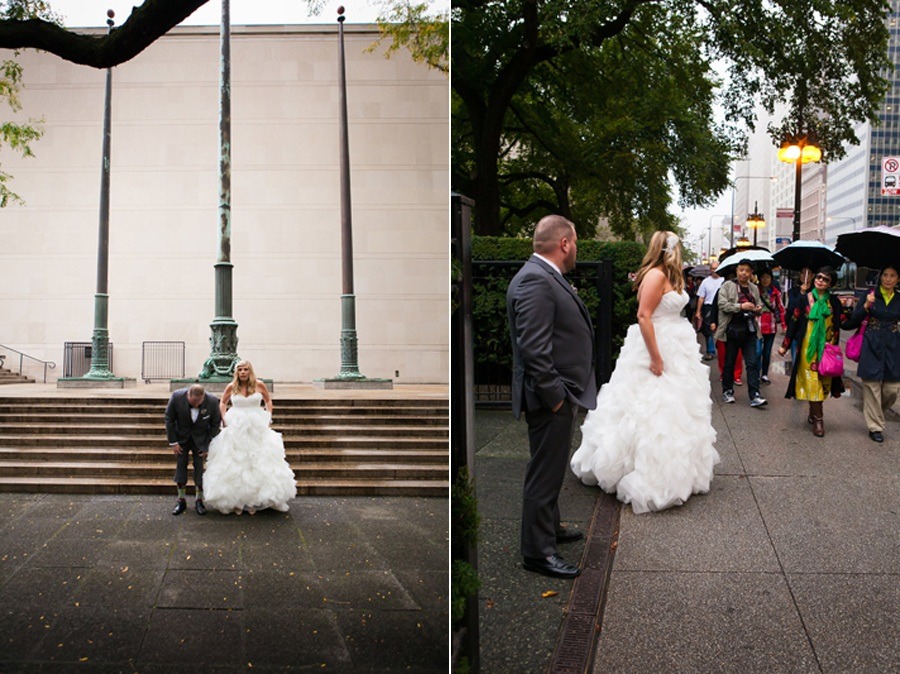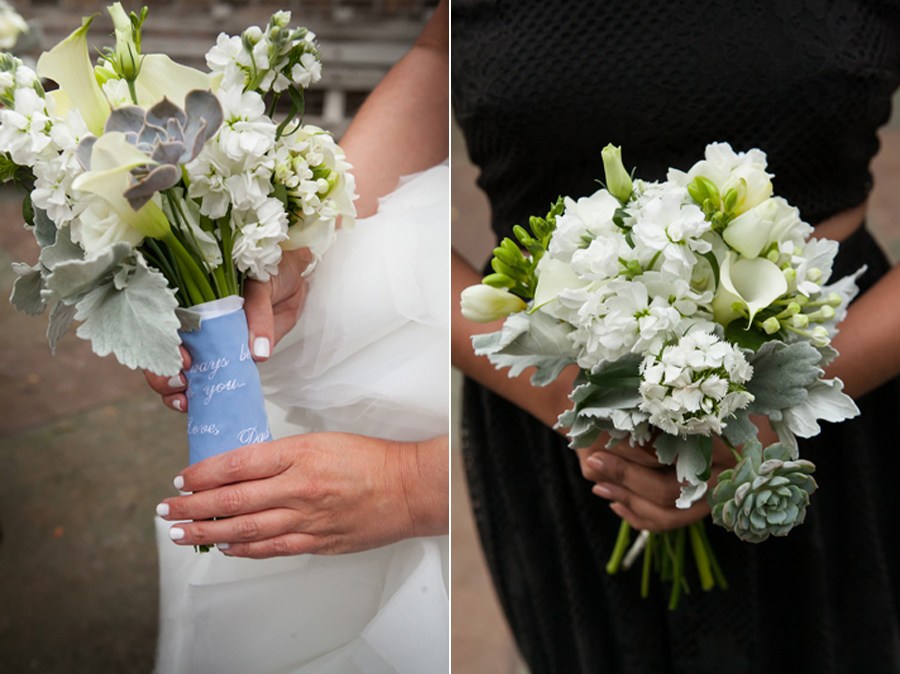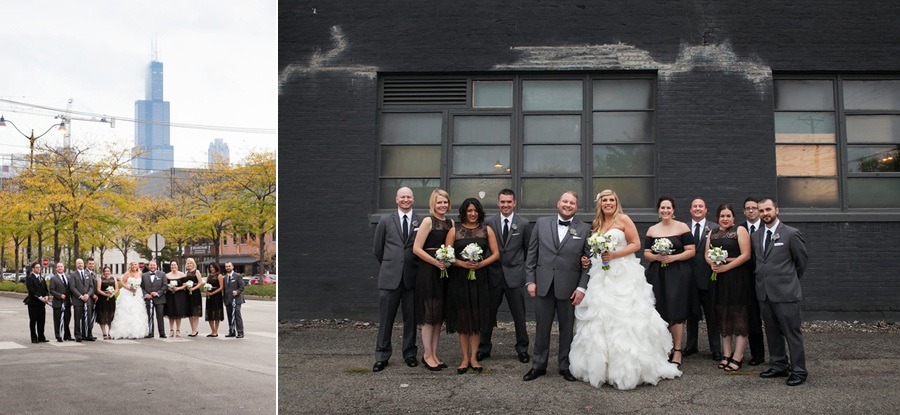 Behind the Scenes
While Alli + Matt were off with the paparazzi, we were at Prairie Production getting every detail in place for their ceremony and reception. Of course, a little unexpected rain made it extra challenging, but that's why we do what we do. We brought everything inside and made it look like it was always planned that way while our clients enjoy the day! Alli + Matt totally rolled with the punches and were ready for anything!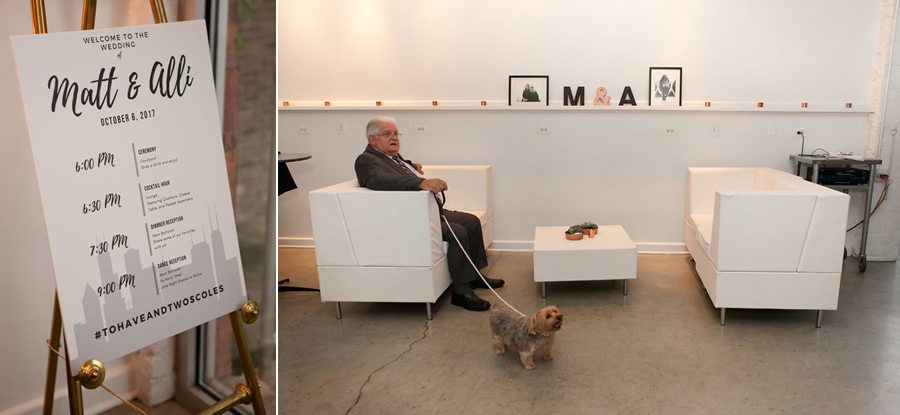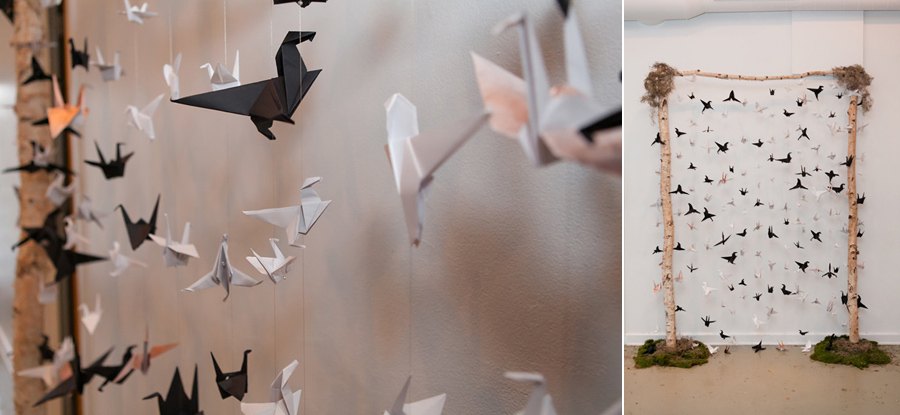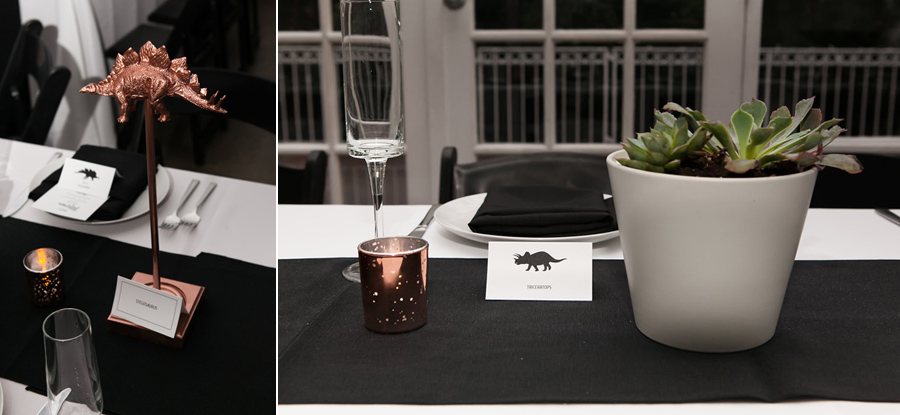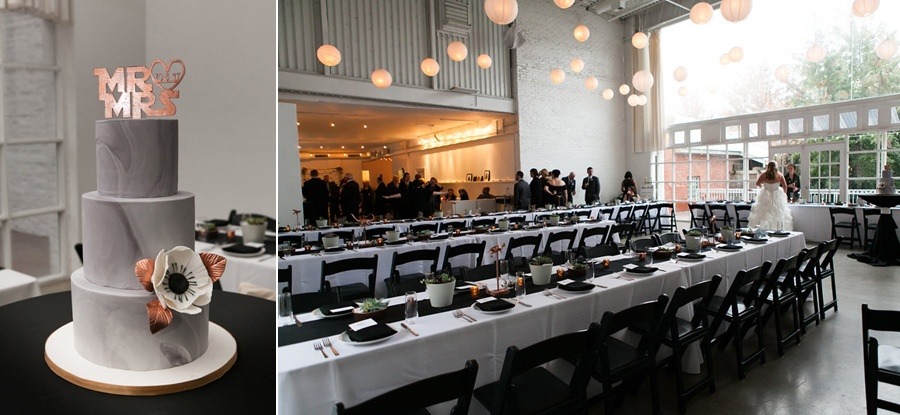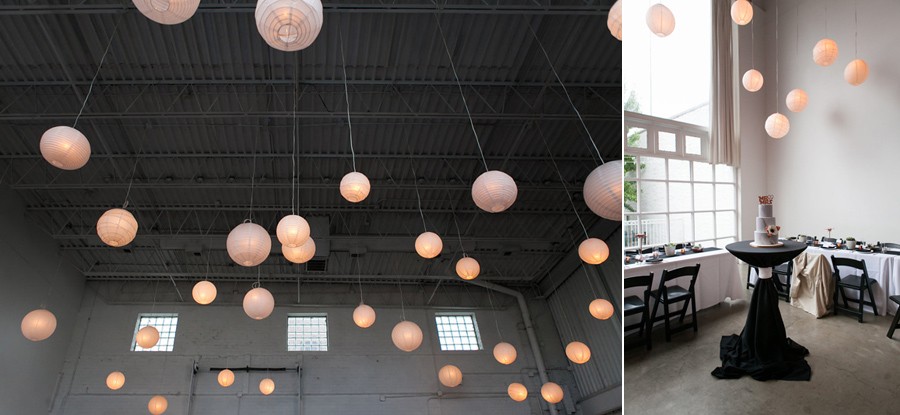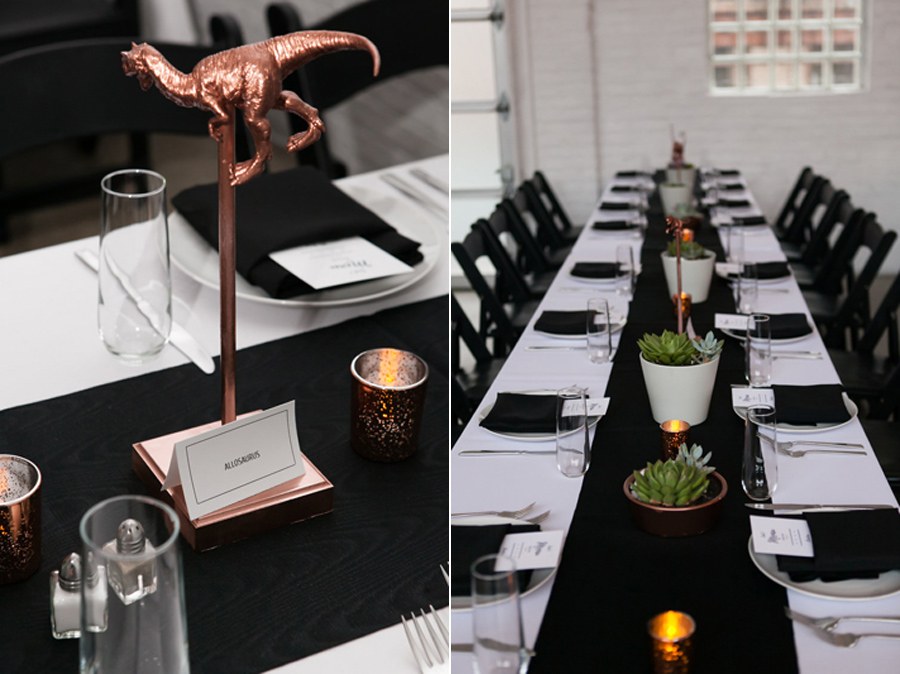 Ready, Set, Celebrate!
Once everything was in place, guests gathered around Alli + Matt for a short and sweet ceremony. We loved the origami backdrop (complete with origami dinosaurs + birds!) and of course the special guest – the dog! Following the ceremony, guests mingled over cocktails while we worked with Food Evolution to put together the most amazing pizza buffet you've ever seen. It's not often that guests can enjoy pizza from six of the city's best pizza joints in one place!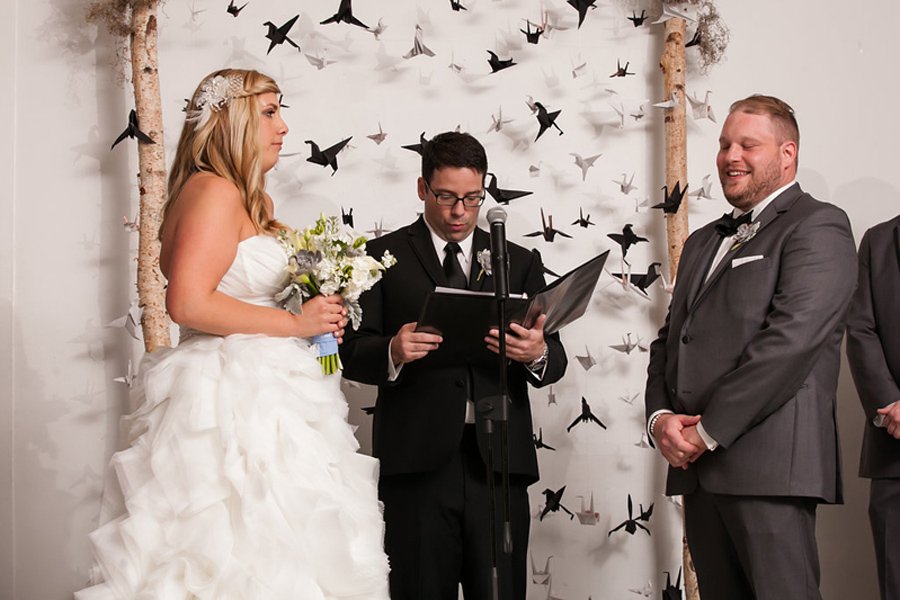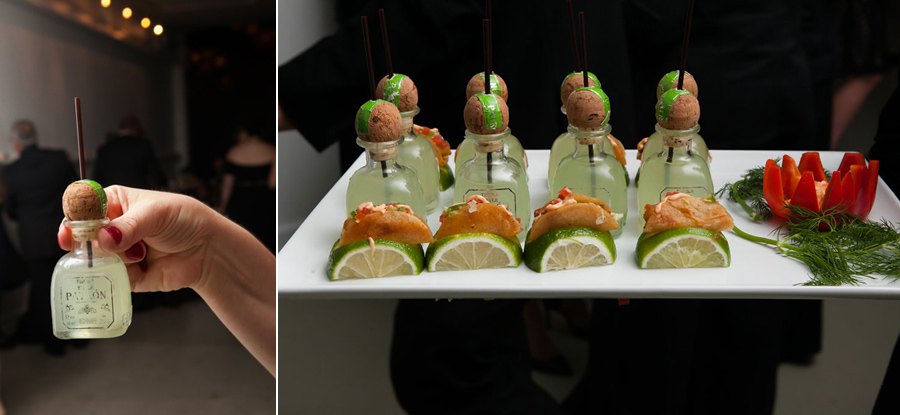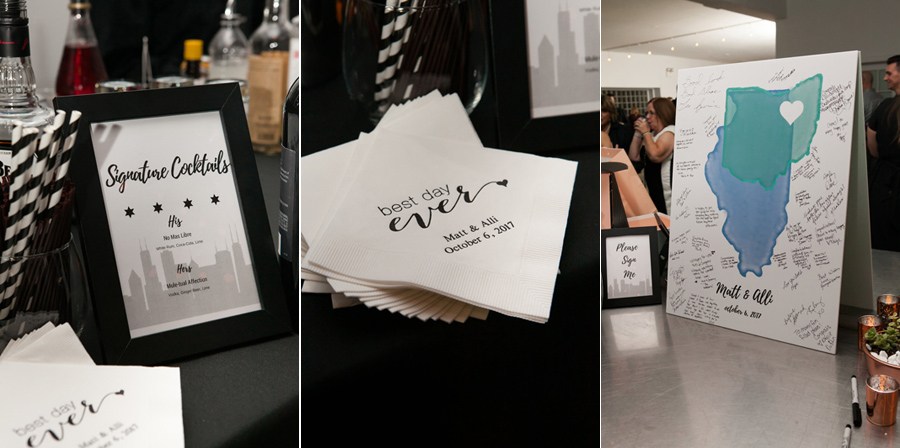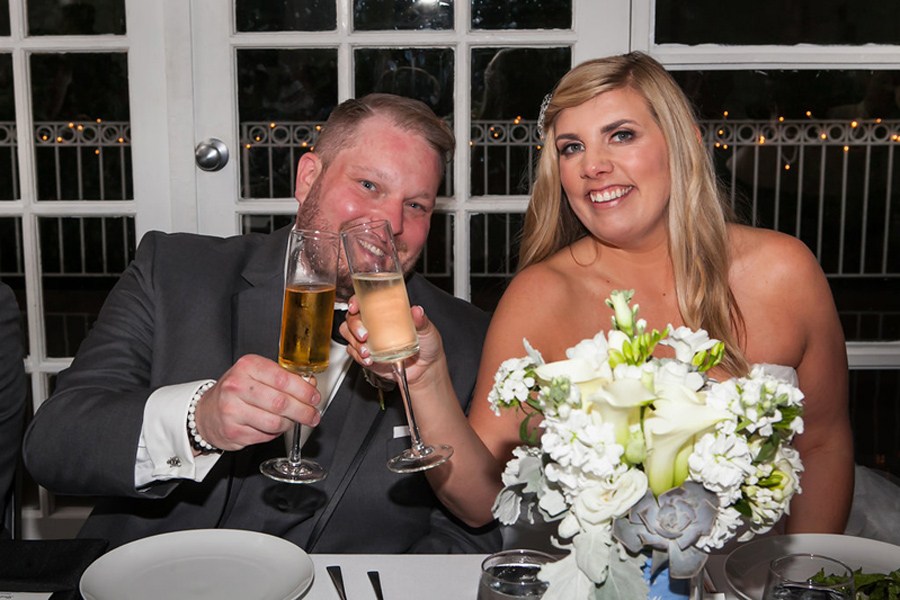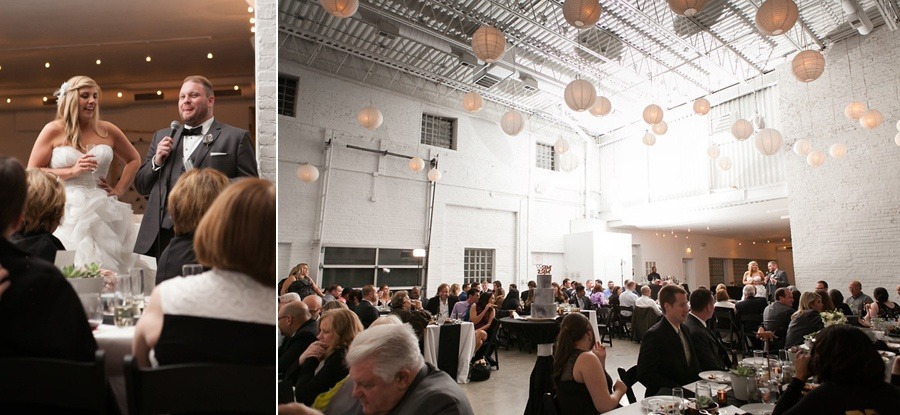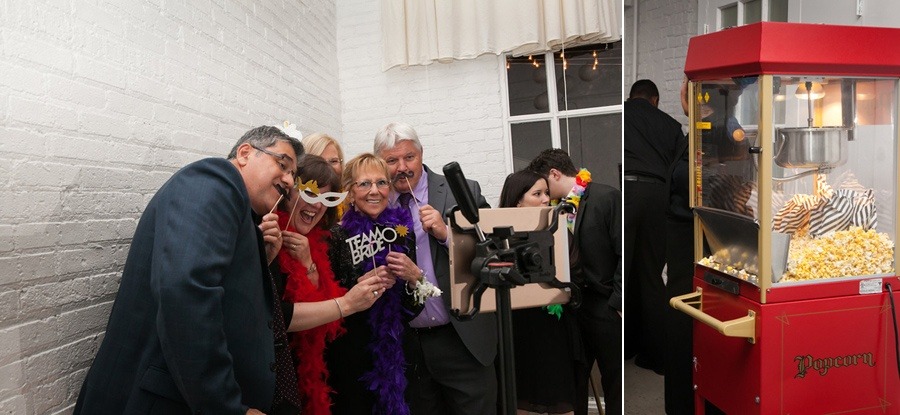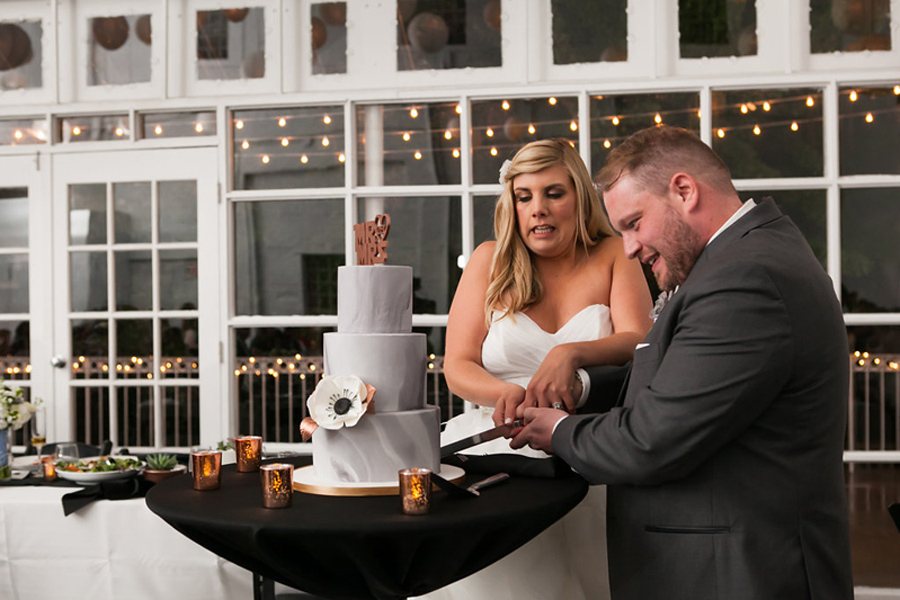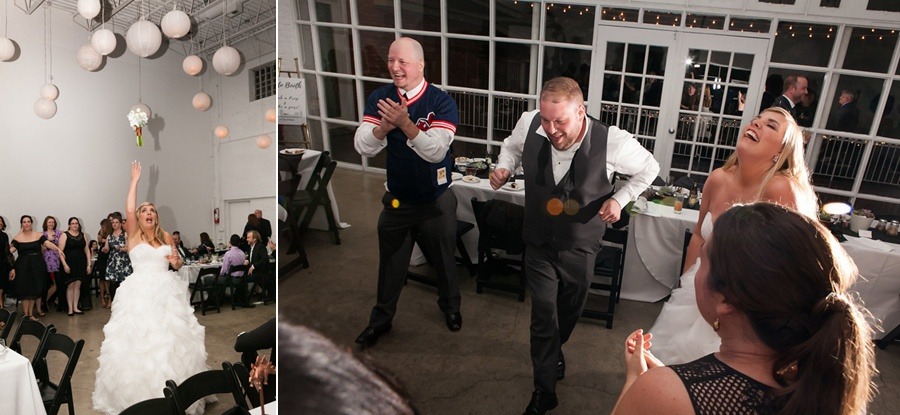 Congrats Alli + Matt! We know that was one amazing night that no one will soon forget!
*eye candy courtesy of Kimmy Noonan Photography
Alli + Matt's Vendors
Ceremony + Reception Venue: Prairie Production
Coordinator: Anticipation Events
Caterer: Food Evolution
Pizzas: Dimo's, Piece, Spacca Napoli, Pequod's, Stella Barra, Giordano's
Photographer: Kimmy Noonan Photography
Videographer: Glenn McManus Media
Florist: Anna Held Floral Studio
Ceremony Sound System: Just Press Play
Hair + Make-up: RefleKTion Salon
Hotel: Hampton Inn & Suites West Loop
Bakery: Alliance Bakery + Mariano's
Rehearsal Dinner: Greek Islands
Rentals: Tablescapes
Transportation: Signature Transportation Group
Liquor: Prestige Wine & Spirits
Looking For More? Explore Related Posts: