Meg + Kevin's vintage wedding dream was a reality at Ovation Chicago. Effortlessly cool is the best way to describe the two of them and their vibe for the day. Even though a TON of work went into this one, in the end, the event just felt effortless in the best possible way.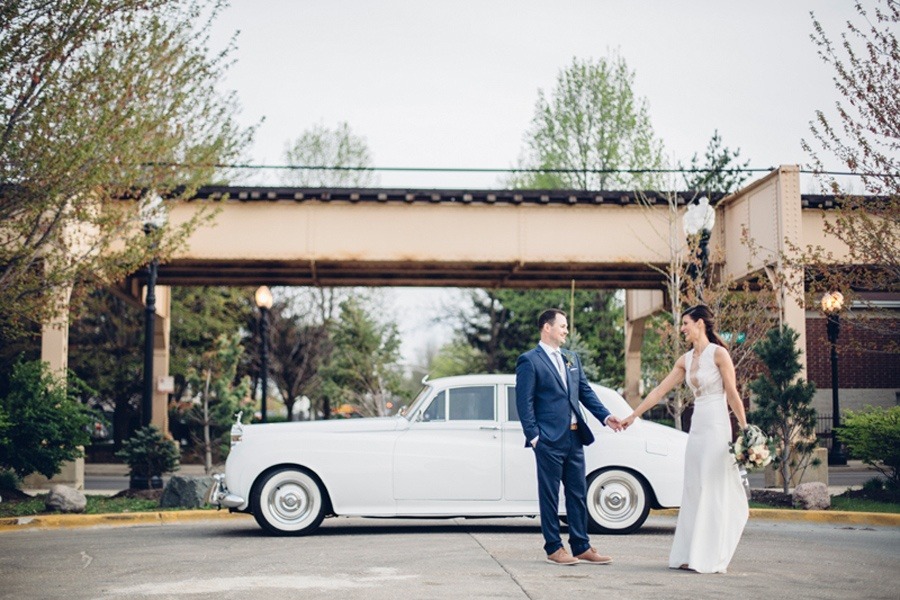 Meg + Kevin are both teachers and you can tell when you meet them that they are the kind of teachers that their students just adore. Everything about them is just so comfortable and friendly and we could tell immediately that they are madly in love with each other. We may have overdone it with their getting ready photos, but seriously, when you look this good, we have to!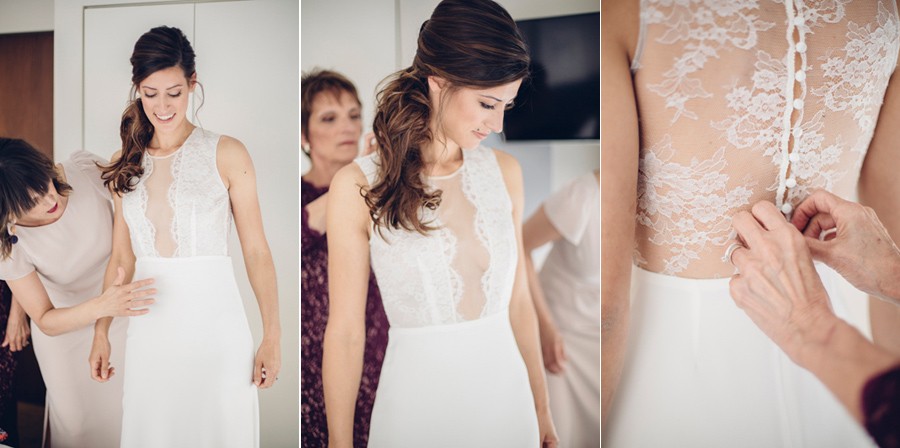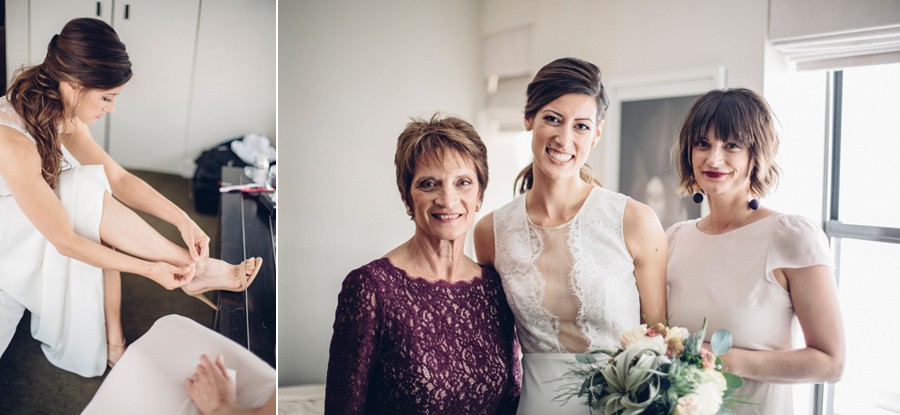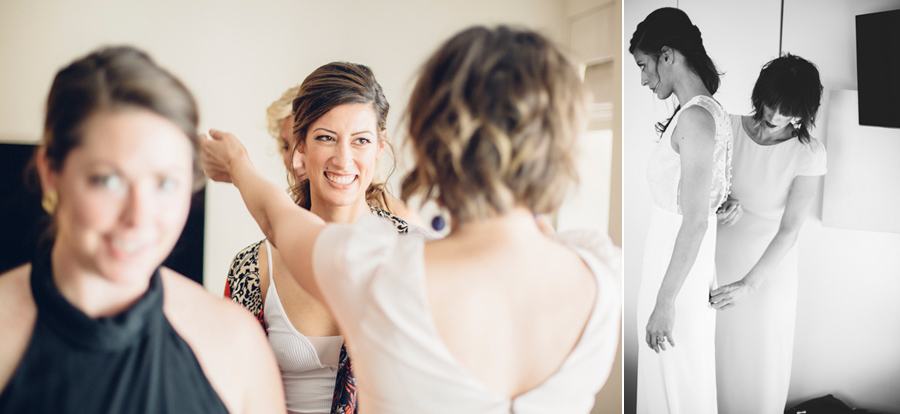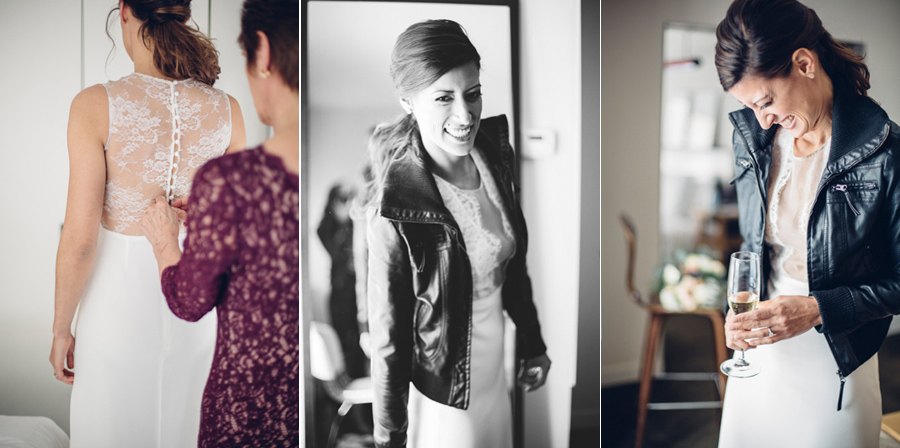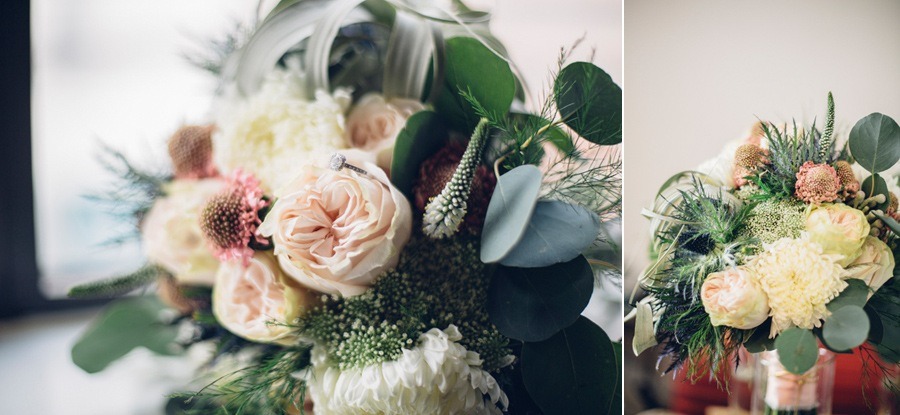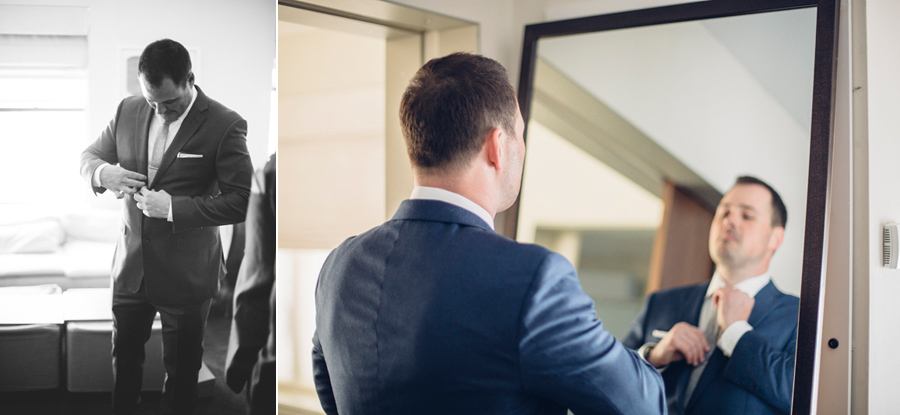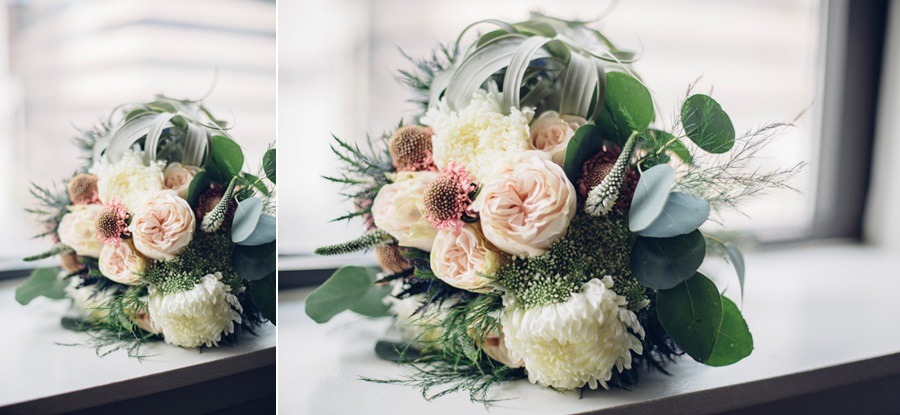 All set and ready to go, Meg + Kevin headed to Ovation Chicago for the ceremony and reception. We loved the simple fabric and hoop backdrop they added to create an altar and those flowers and air plants! OMG. This is a fabulous idea to incorporate into your bouquet because air plants outlive flowers by a long shot and they are easy to care for (even if you have a black thumb!)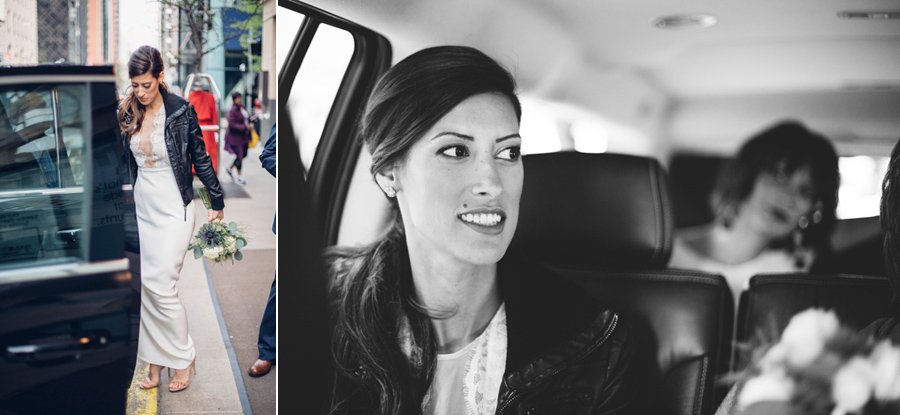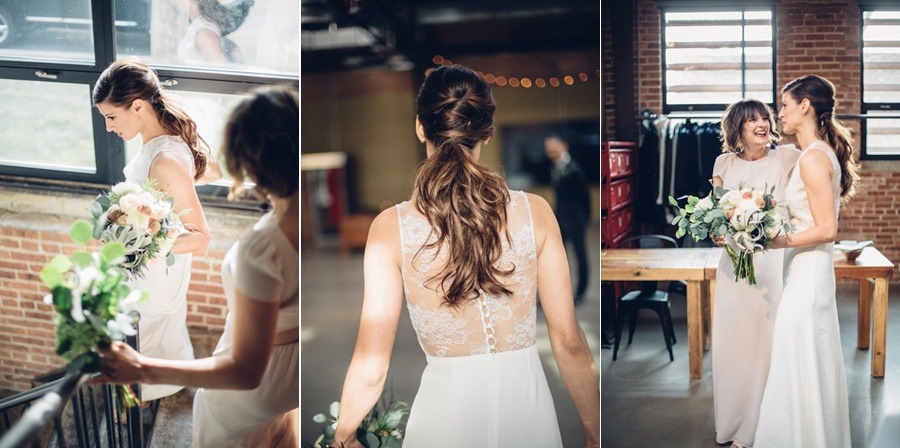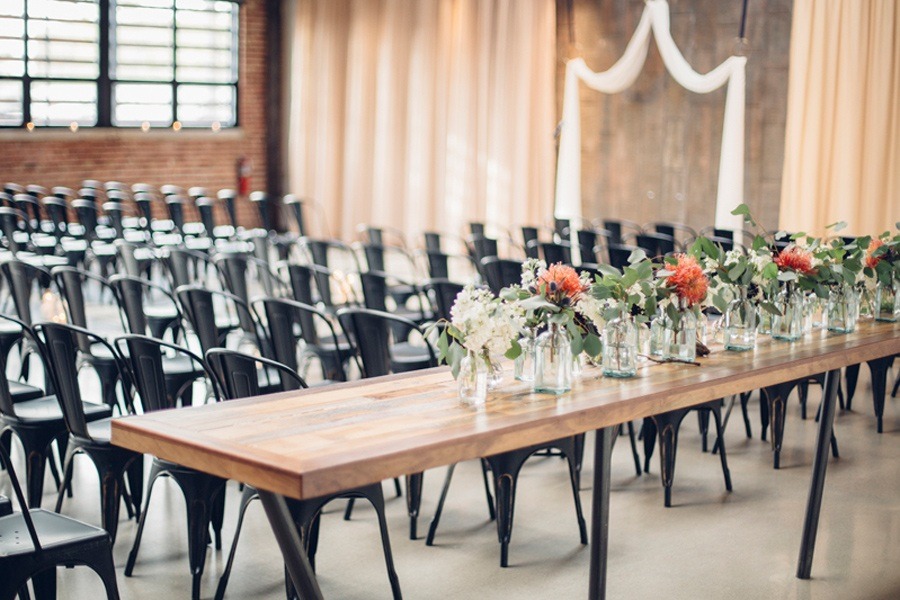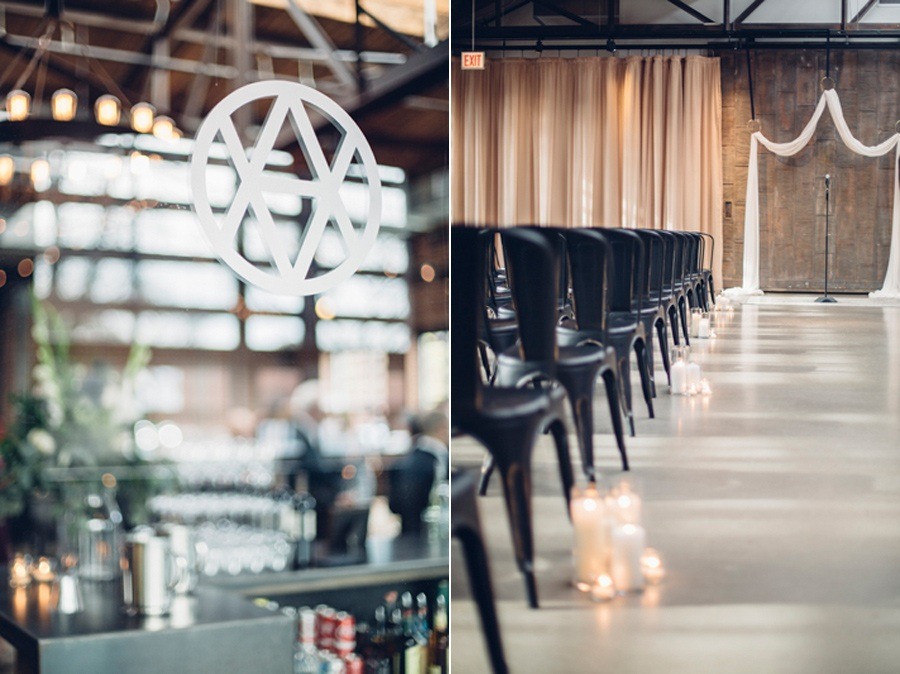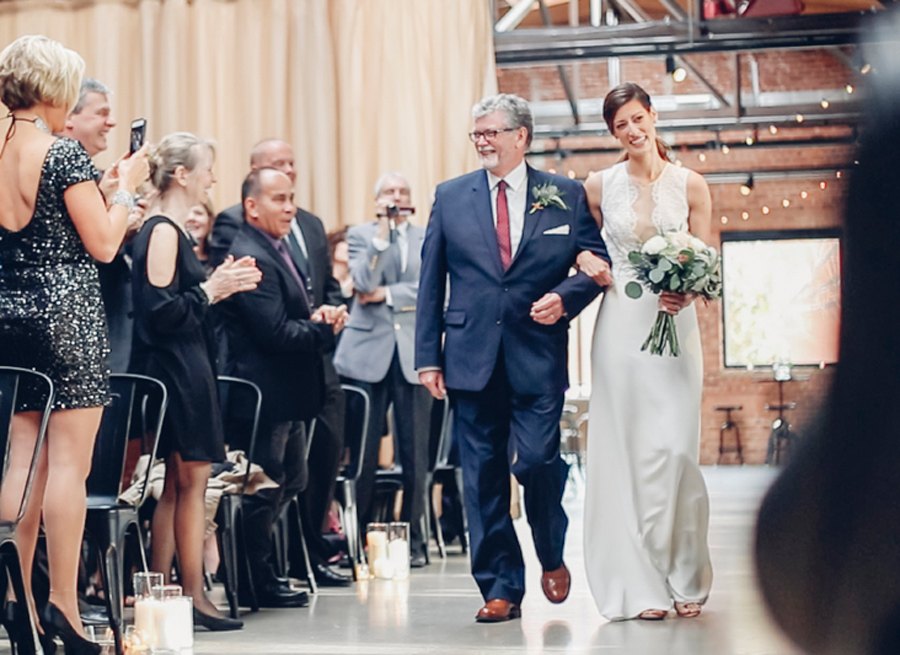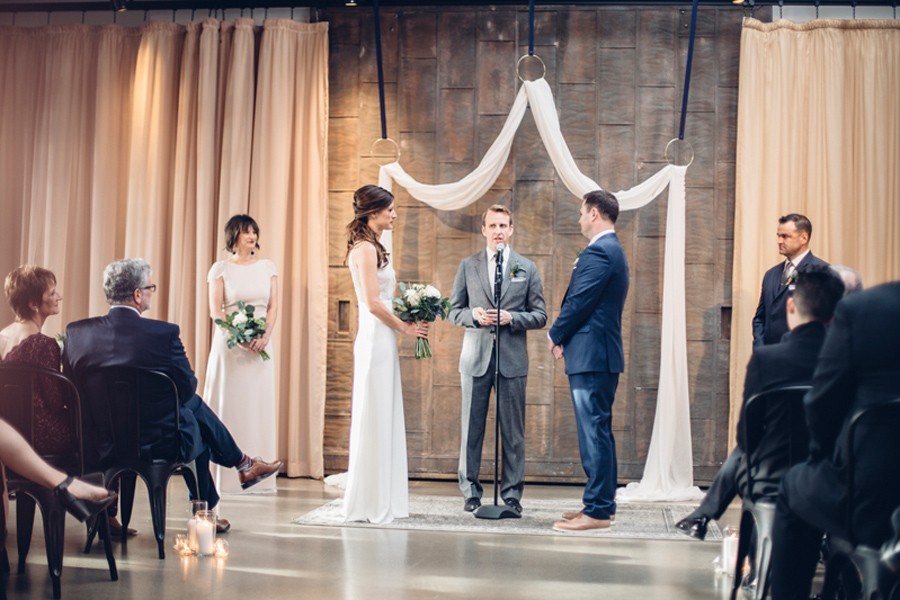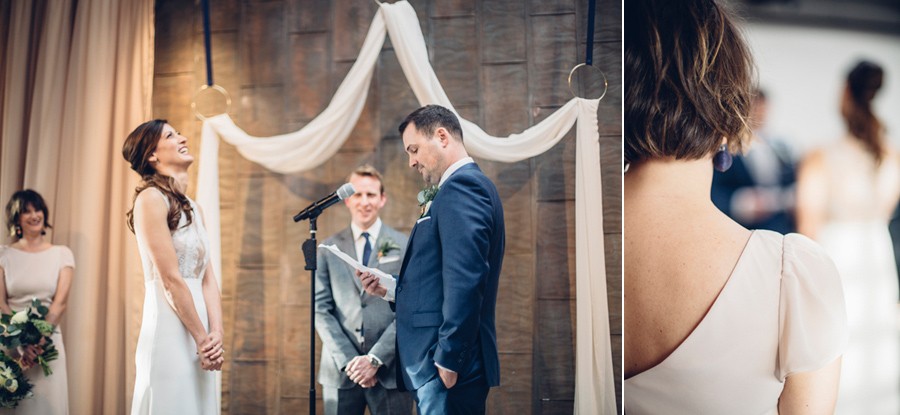 While the guests headed to cocktail hour, Meg + Kevin sneaked out in Ovation's Rolls Royce for a quick photo shoot. We love that Ovation includes this with the rental—a total, and useful bonus! It paired perfectly with their indie wedding vibe AND Meg's feet were saved.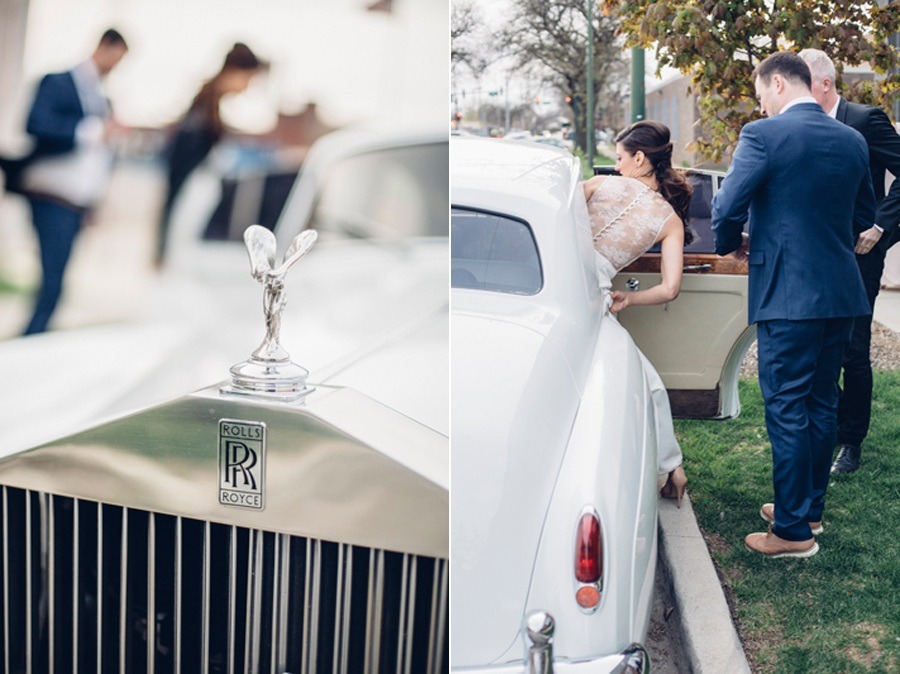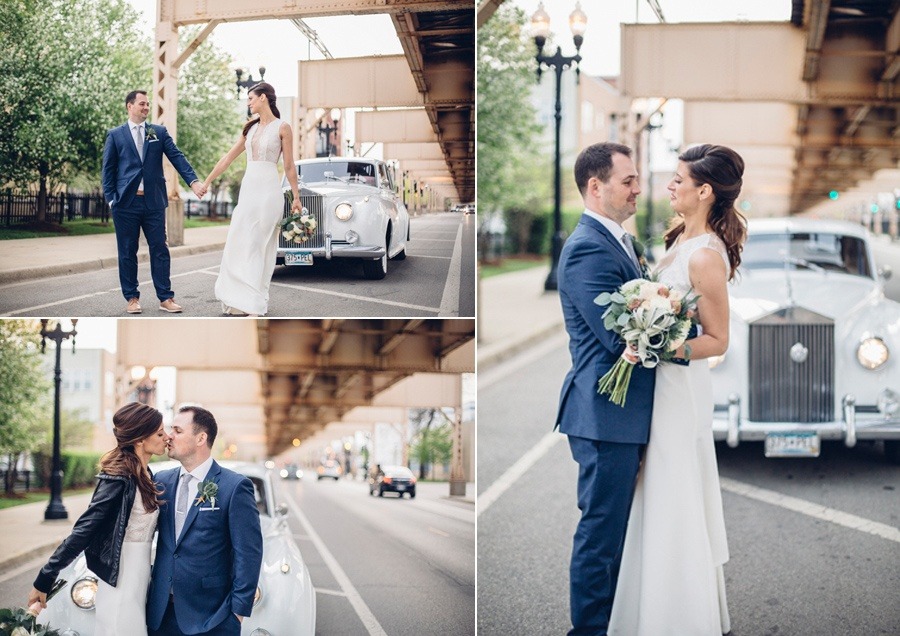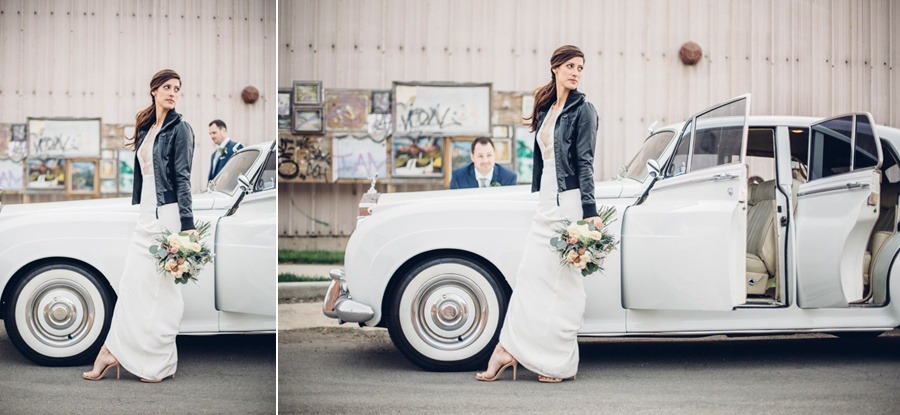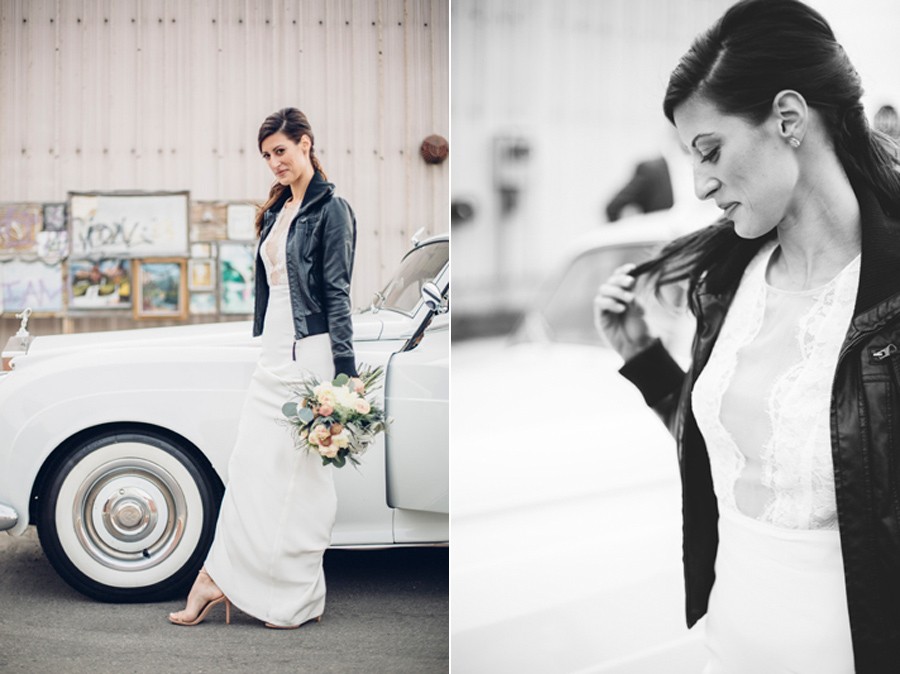 Photos taken, Meg + Kevin headed back to Ovation to celebrate with dinner, dancing and a lot of pizza. That's right, pizza. You might be surprised that several of our super cool wedding couples delivered an amazing pizza spread for their wedding dinner this year. A pretty cool wedding idea and that's living the AE brand in the best way possible.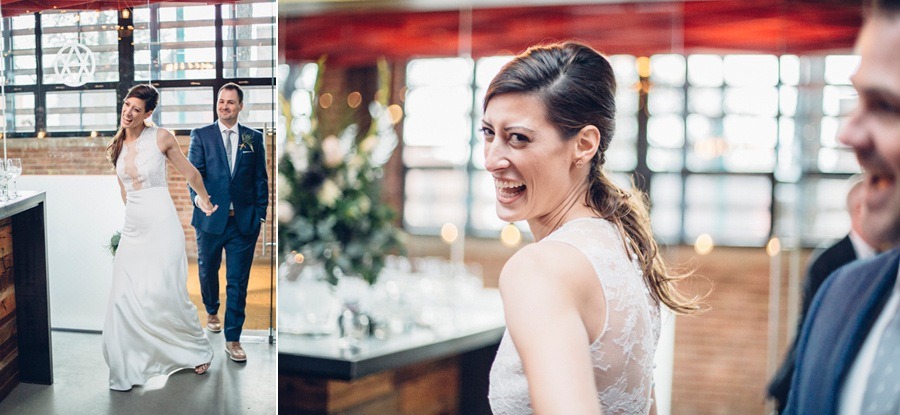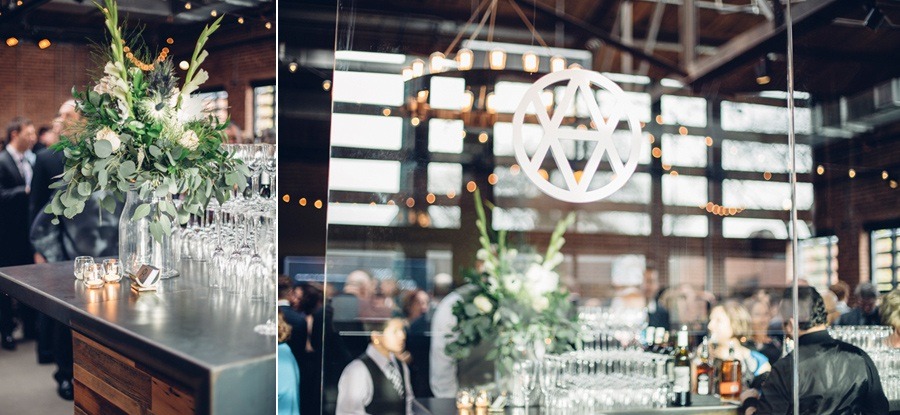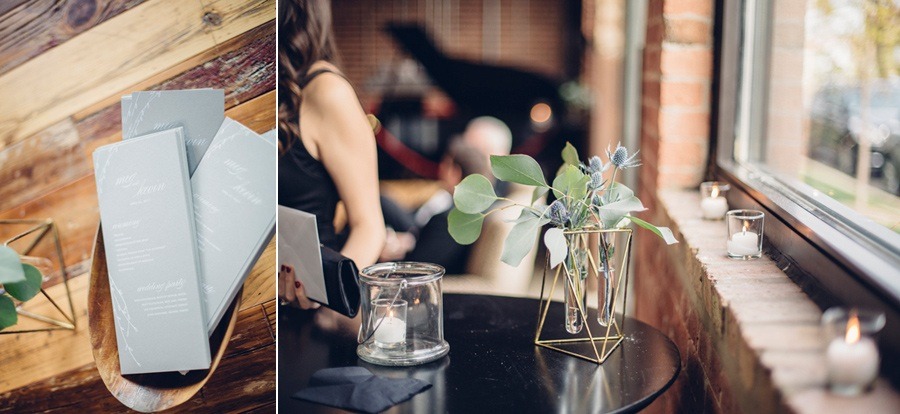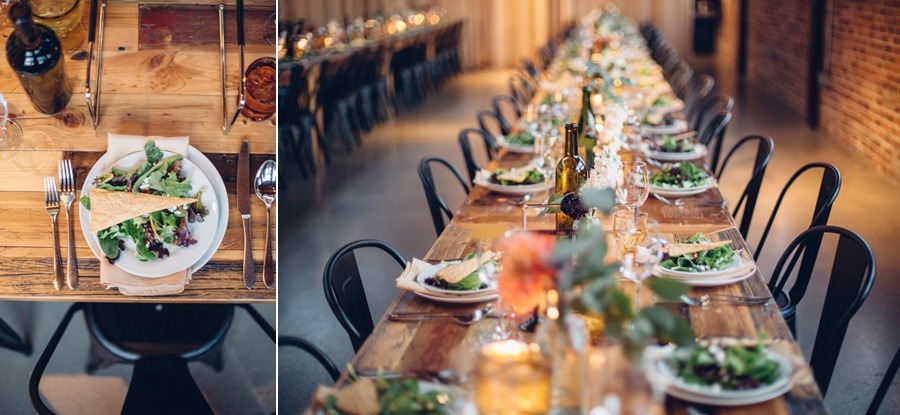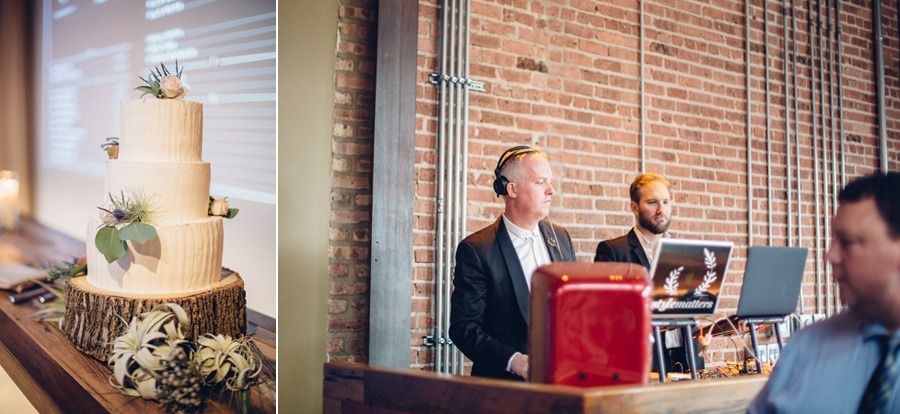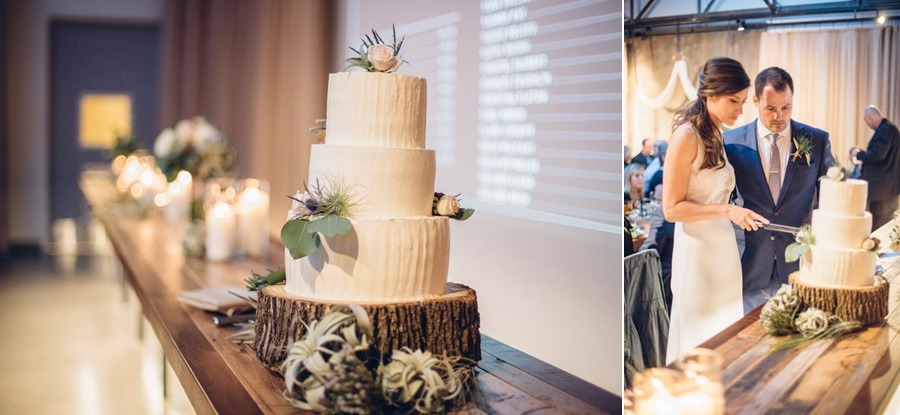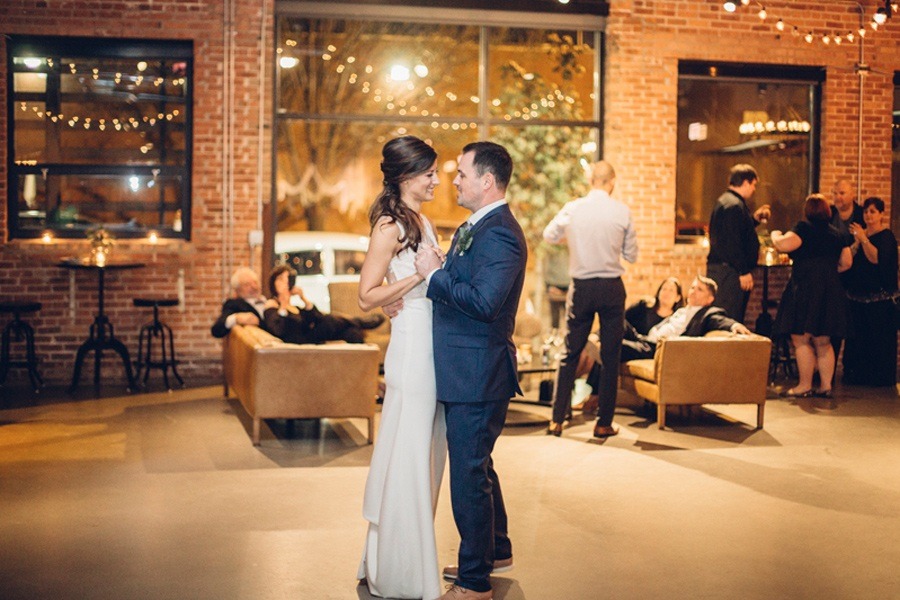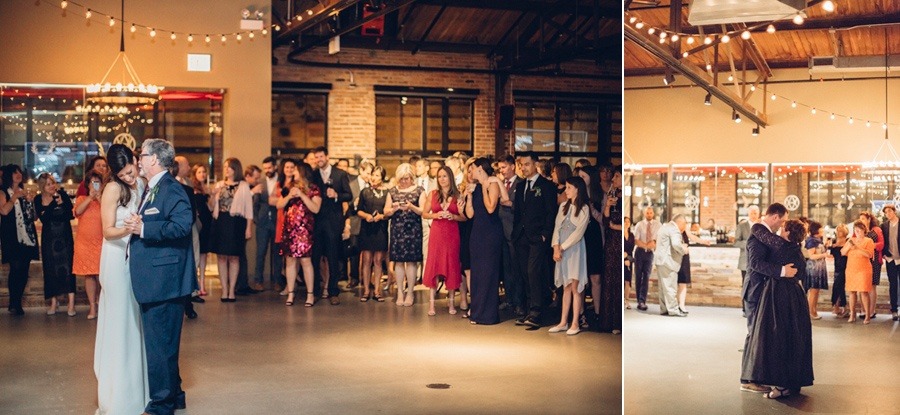 We wish Meg + Kevin the very, very best and know they will have a lifetime of effortlessly cool, fun times, and plenty of pizza. To hire an AE wedding planner or to book day of coordination for your upcoming wedding, check us out here and then holler at us here. Let's get wild!
*eye candy courtesy of Charming in Love

Meg + Kevin's Vendors
Ceremony + Reception Venue: Ovation Chicago
Caterers: Maison Cuisine + Our House Pizza
DJ: Style Matters
Photographer: Charming in Love
Hair: Yo:u Hair Studio
Make-up: Andrea Berg
Hotel: The James Hotel
Florists: Flower Bar Peru + Katie Sullivan, a friend of the couple
Bakery: Stephanie Chase, a friend of the couple
Rehearsal Dinner: The Rookery
Rentals: Tablescapes + Chicago Vintage Weddings
Late Night Snack: Hubby's in the Dog House
Liquor: Garfield's Beverage
Looking For More? Explore Related Posts: