Micah + Peter's Ovation Chicago wedding was so fun to plan. When we met Micah, it was love at first sight. Oh wait, that was when Peter met Micah. Ok, well, it was pretty close. We loved Micah from the minute we met her at Camp Indie Wed, but had to wait over a year for her Ovation Chicago wedding. And it was well worth the wait! Not only does this couple know how to throw a great party, but they are just the sweetest, most grateful people on the planet. It's not often that we get thanked by the bride and groom during their speech.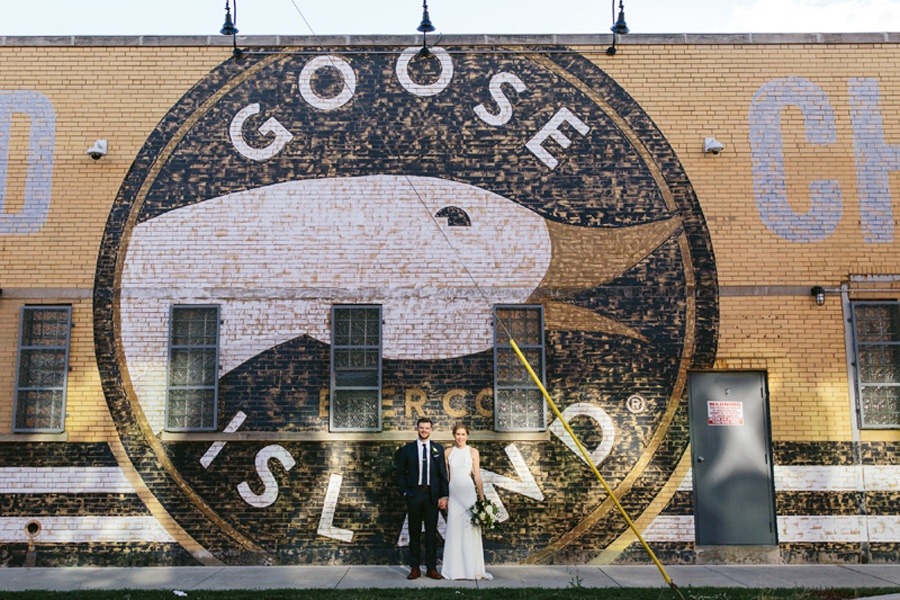 Getting Ready + First Look
On a gorgeous July day, Micah got ready with family and friends at the James Hotel. Meanwhile, Peter and his groomsmen hung out at their apartment before heading out to meet the girls for a first look and  photo taking session in Lincoln Park.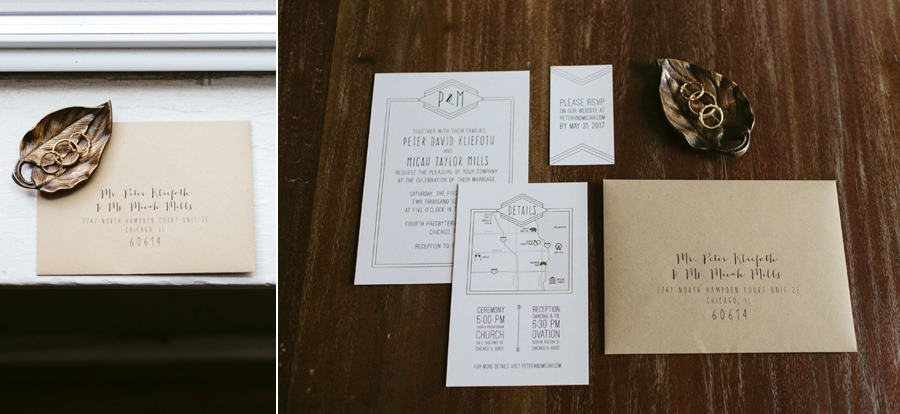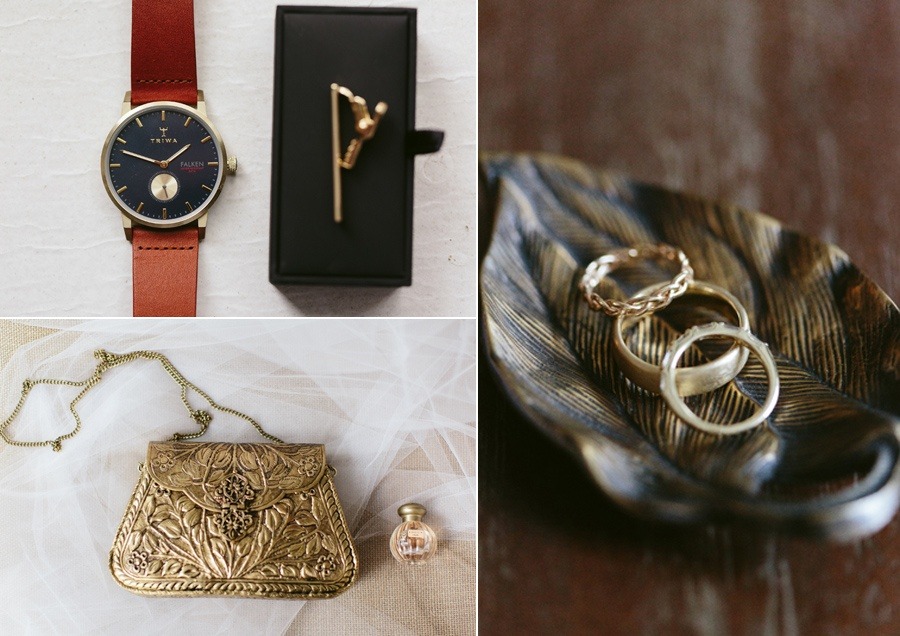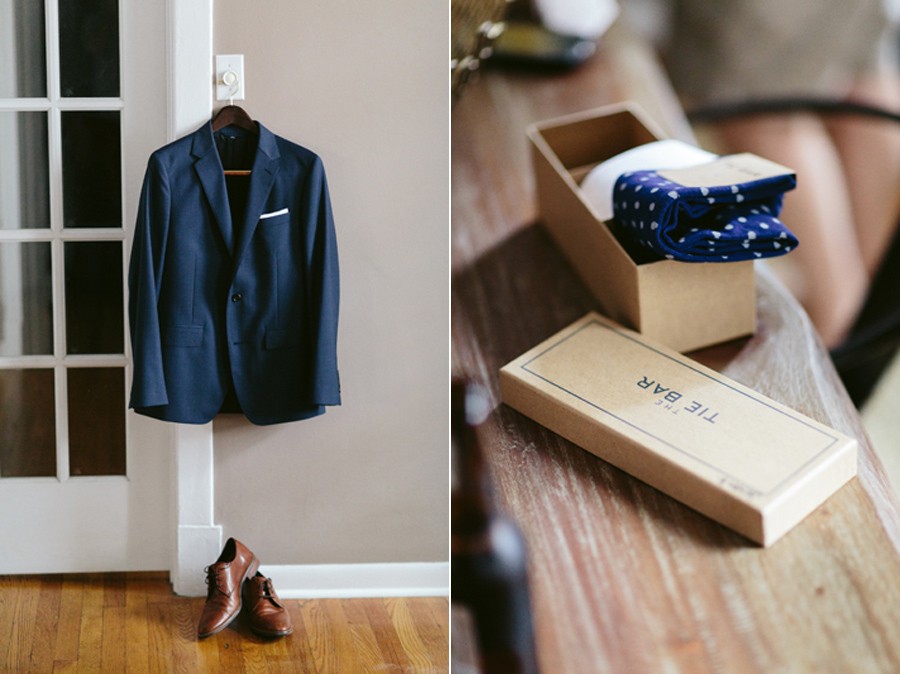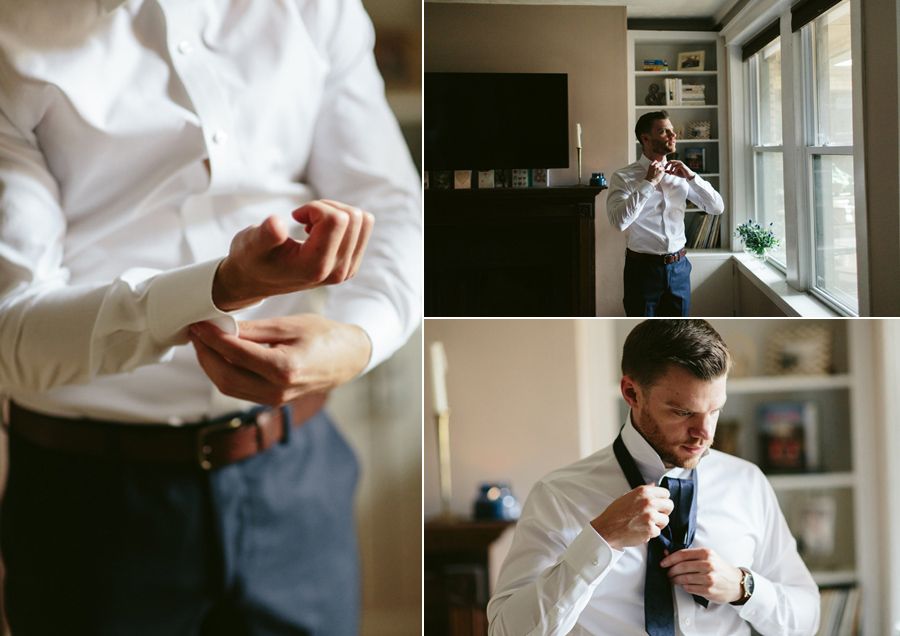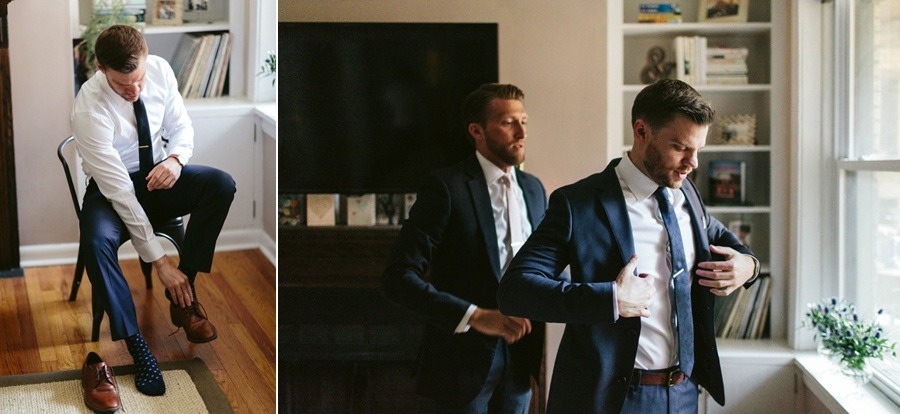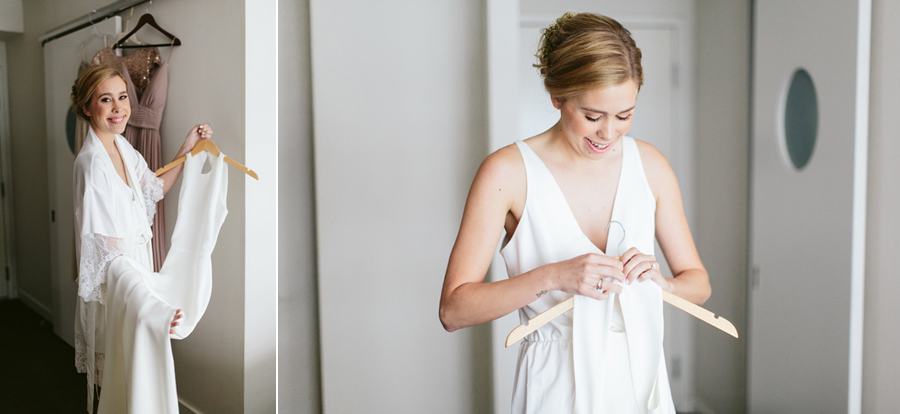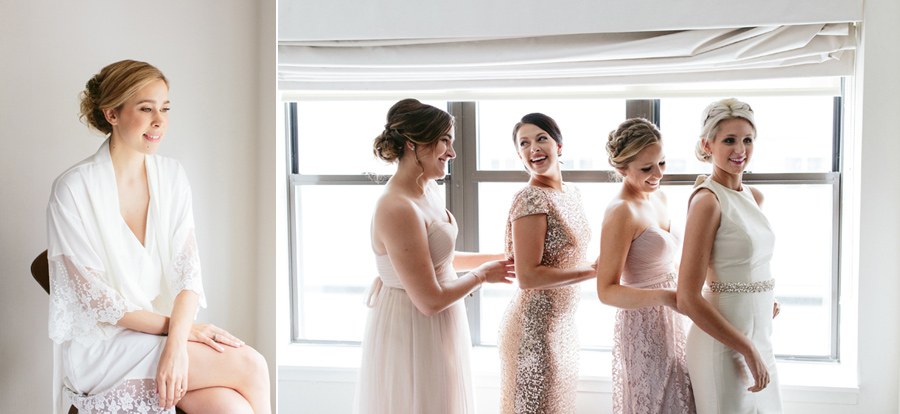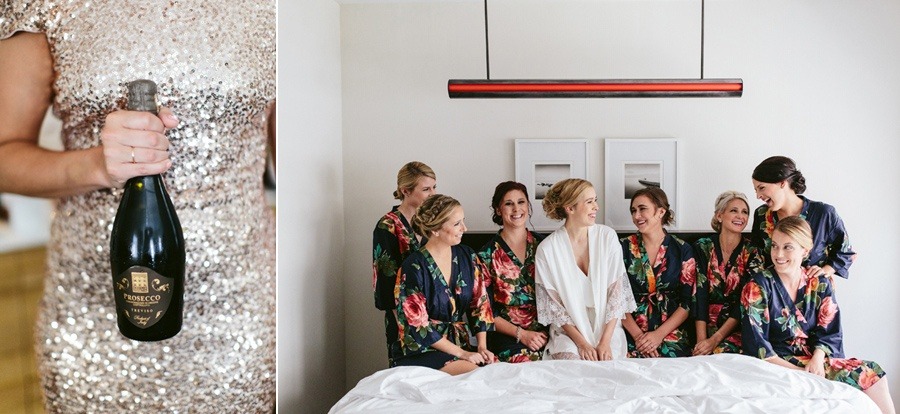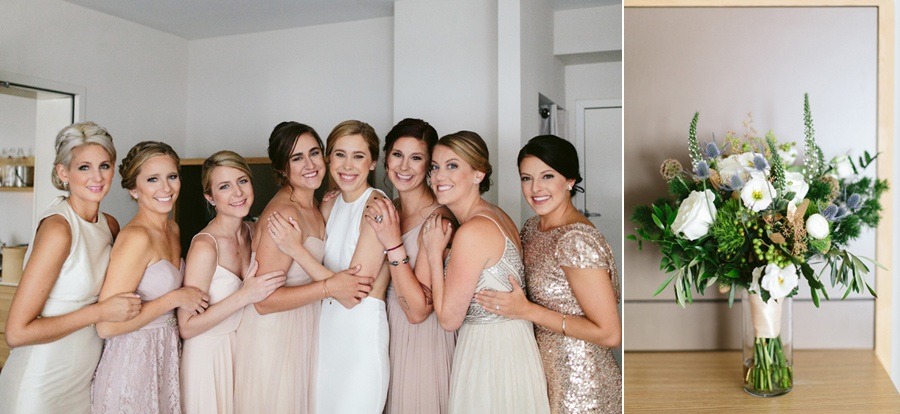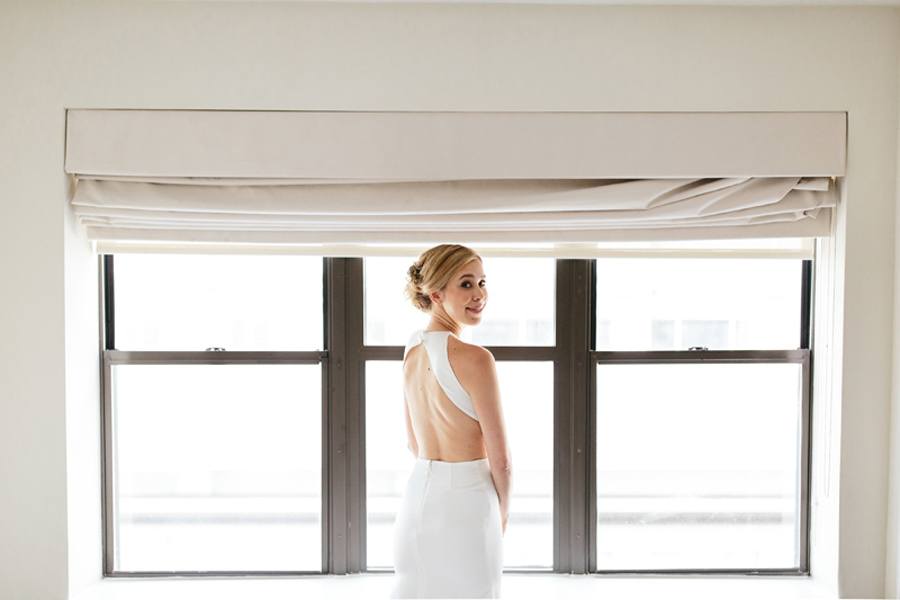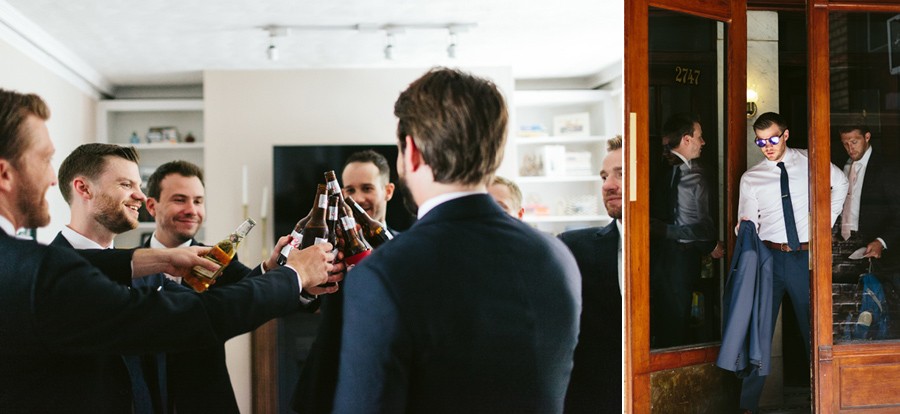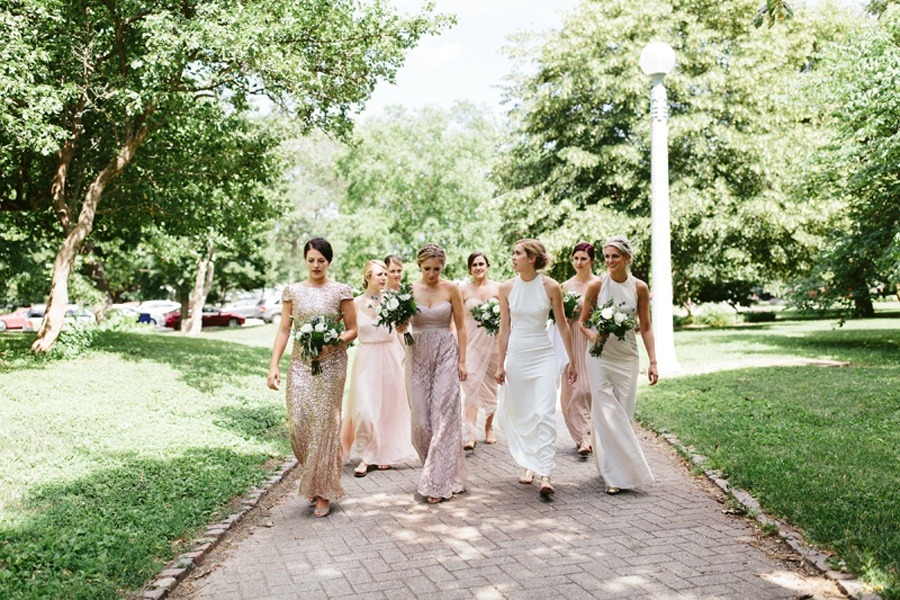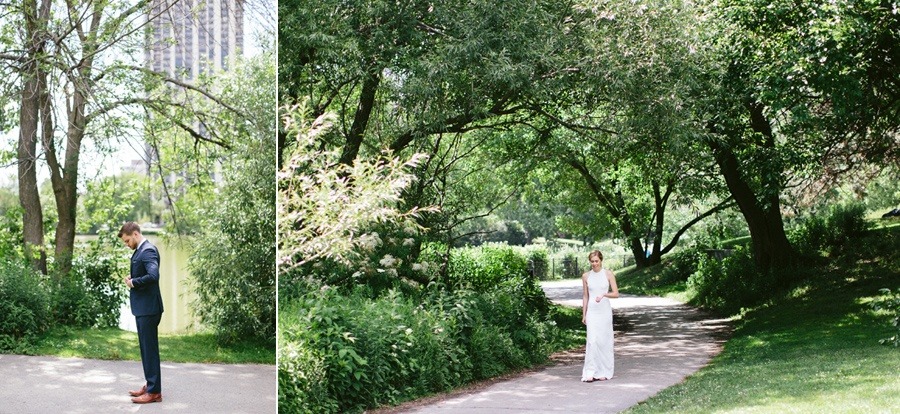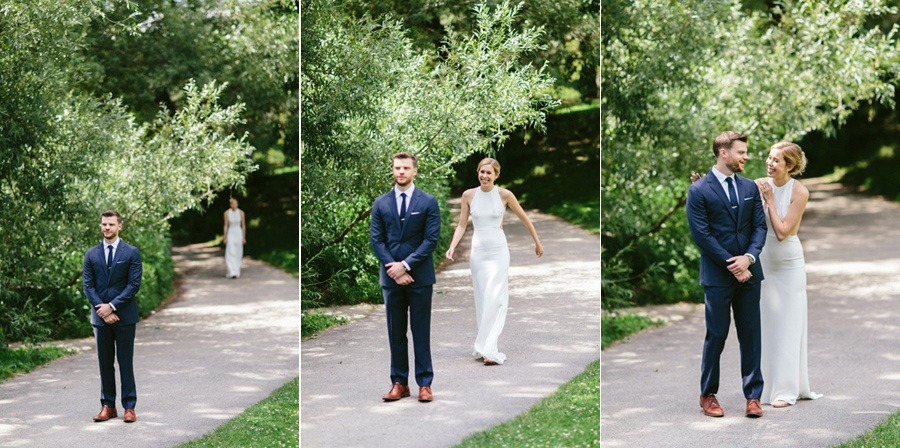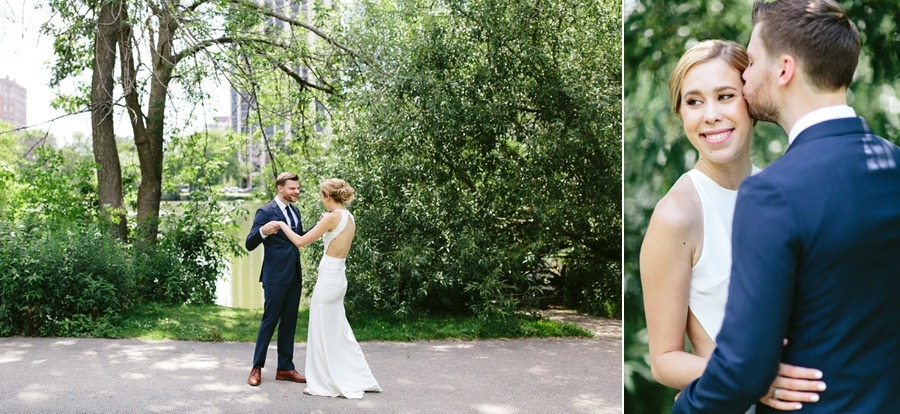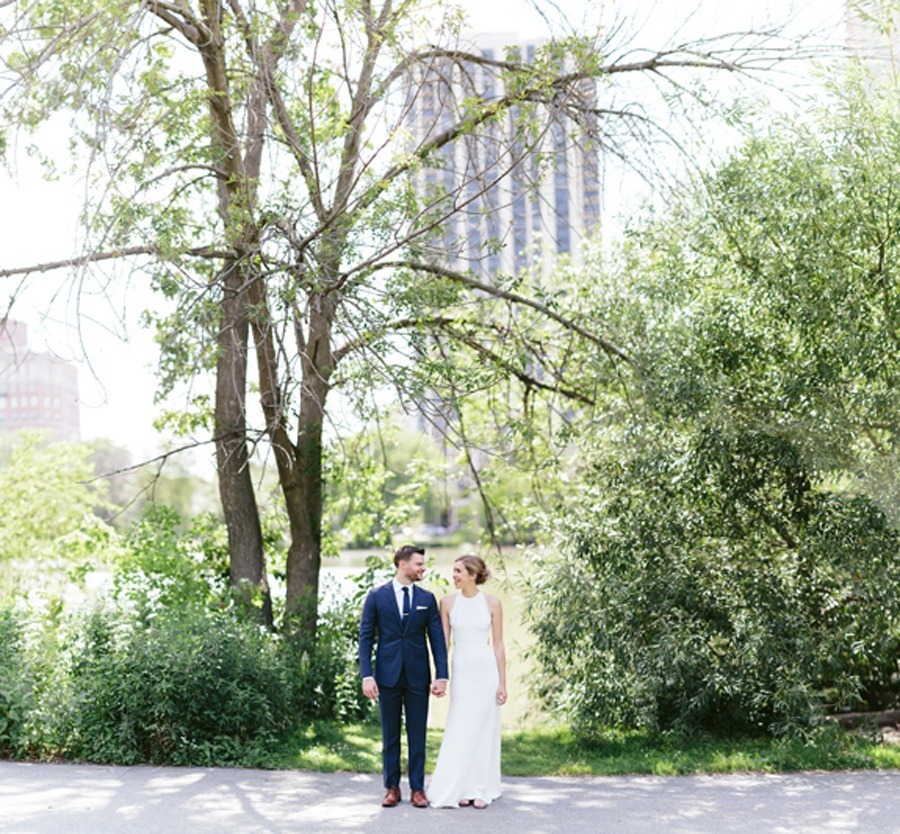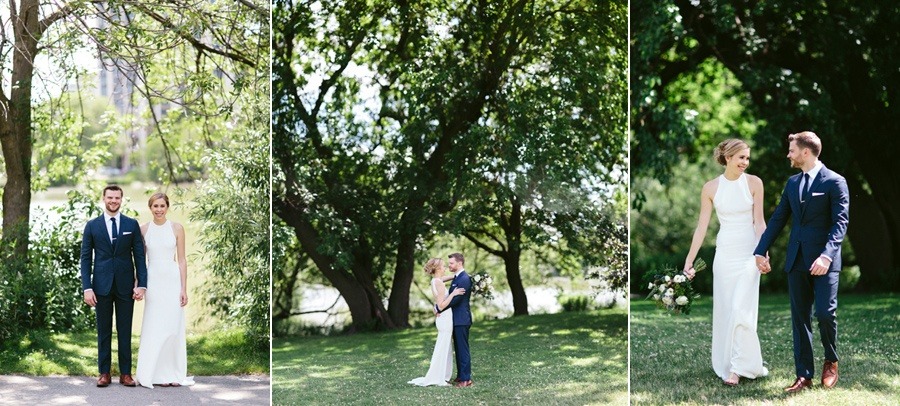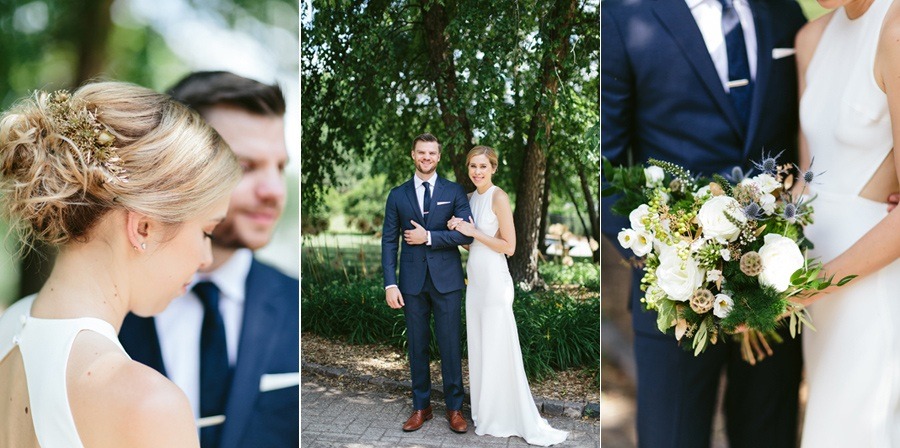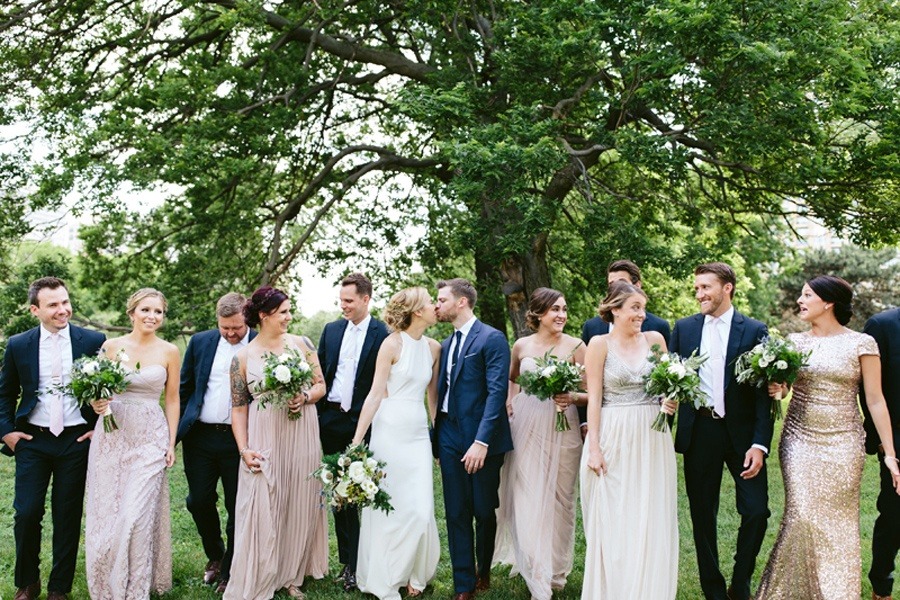 Wedding Ceremony + "I Do's"
Stunning photos done, Micah + Peter and their crew headed to Fourth Presbyterian Church on Michigan Avenue to say "I do!" We love that Micah took time before the ceremony to do a first look with her dad (who can rock a kilt!)  Plus, we adore the simplicity of their flowers, details and especially Micah's dress against the ornate background of the church.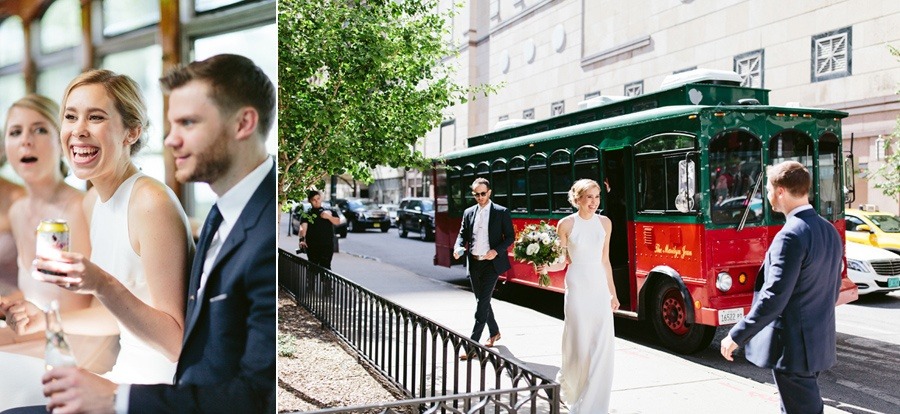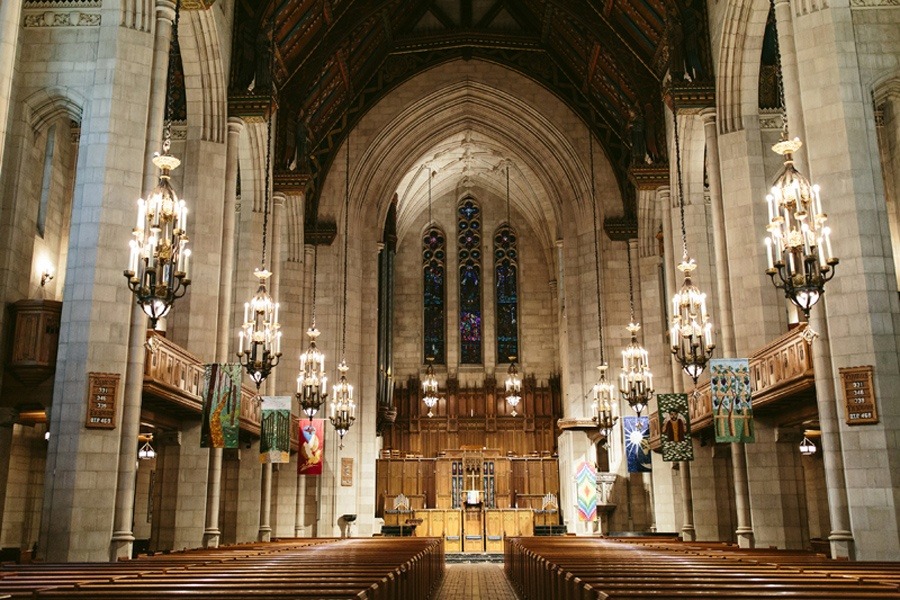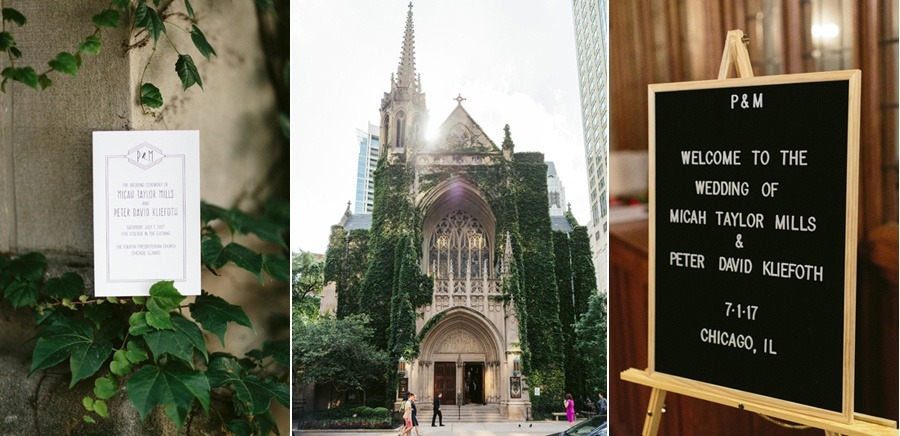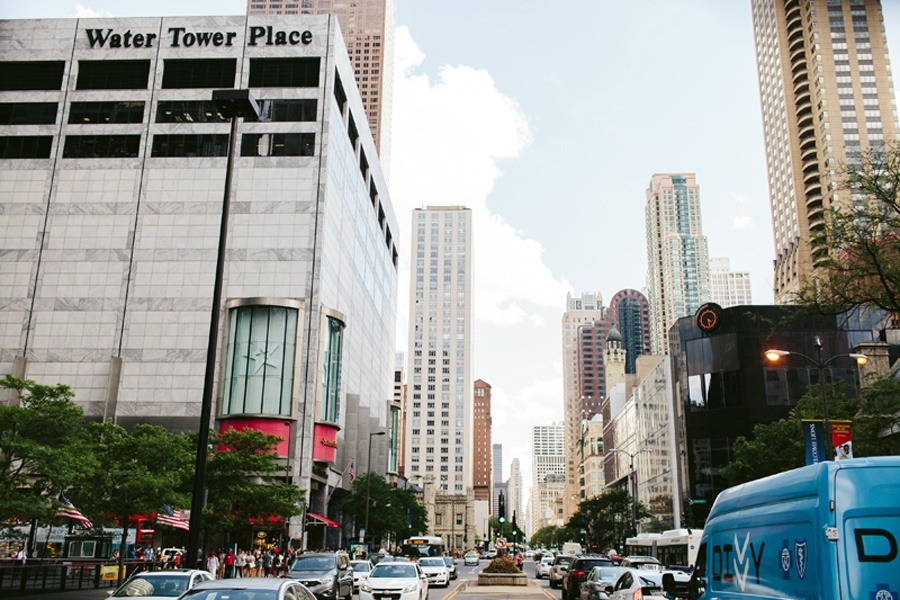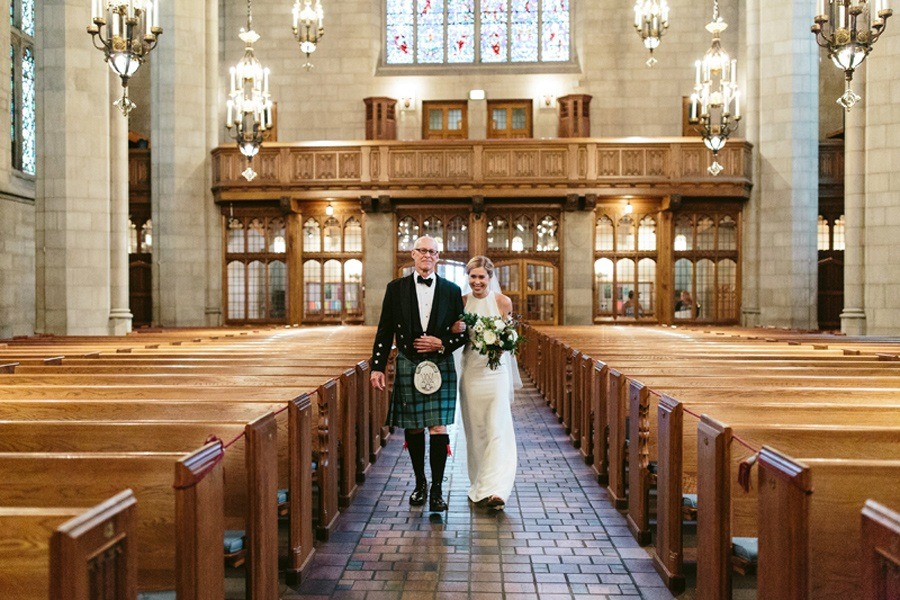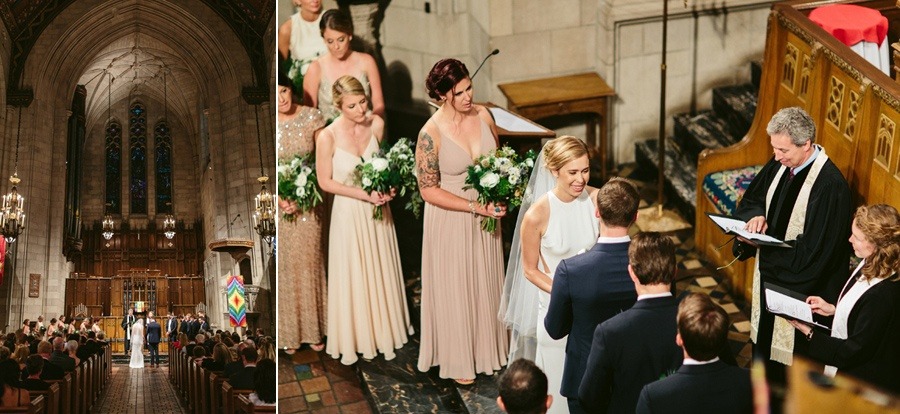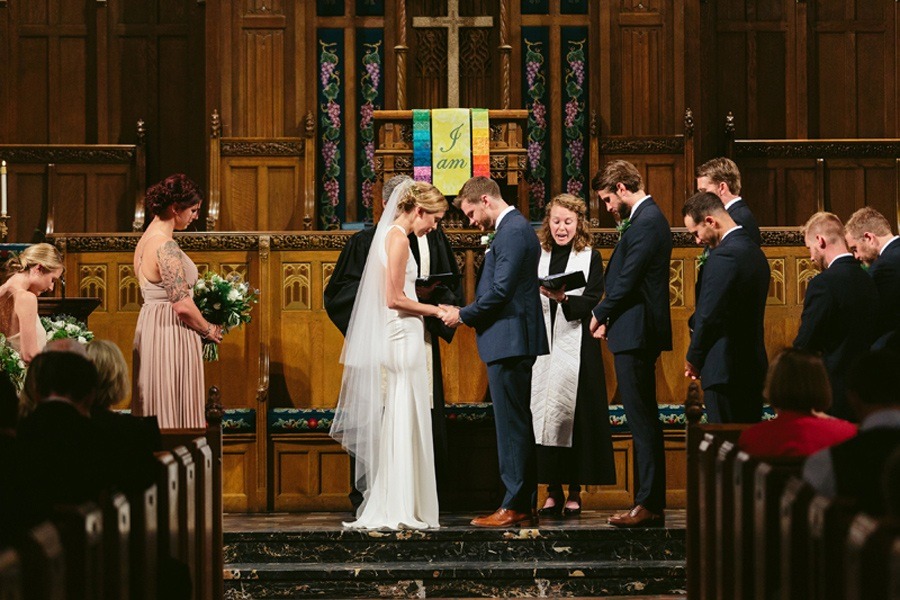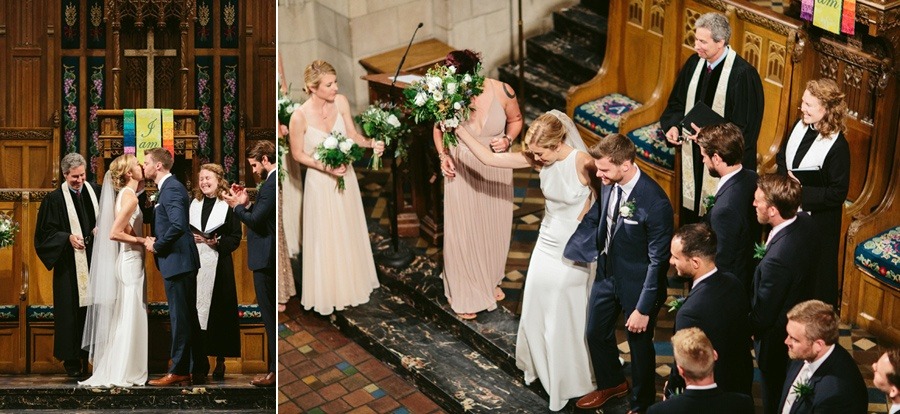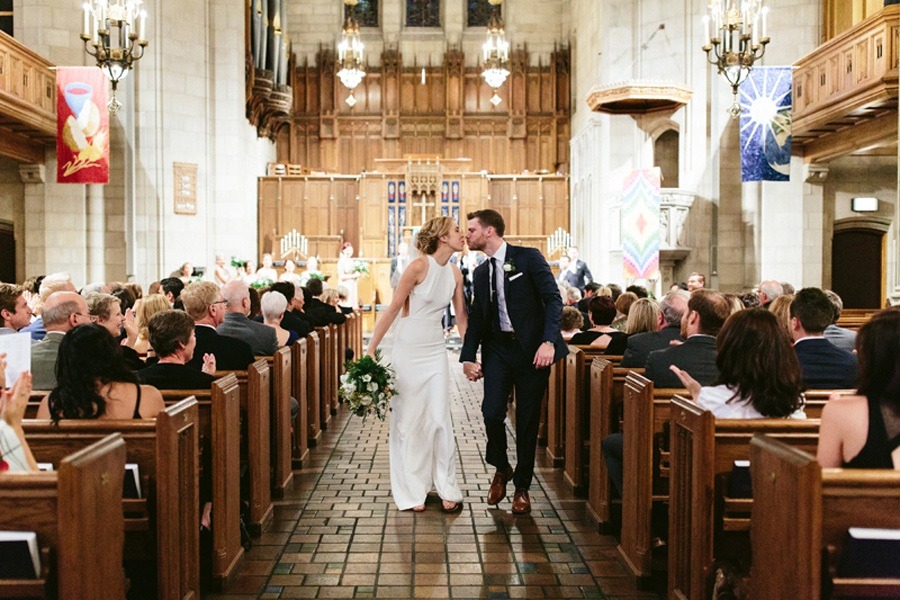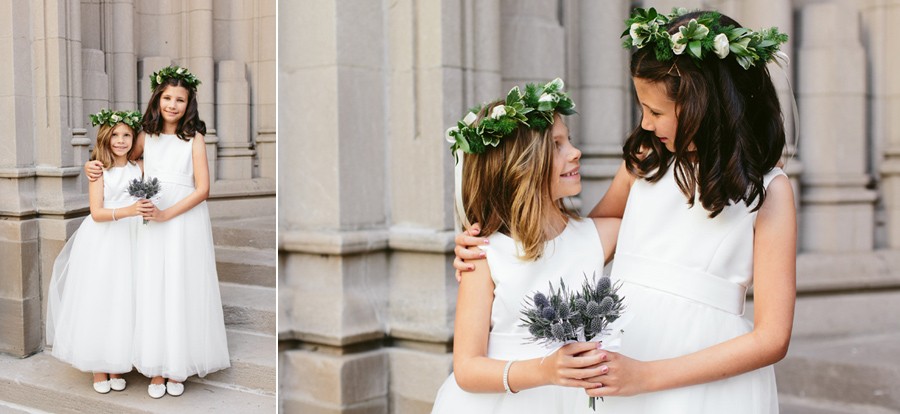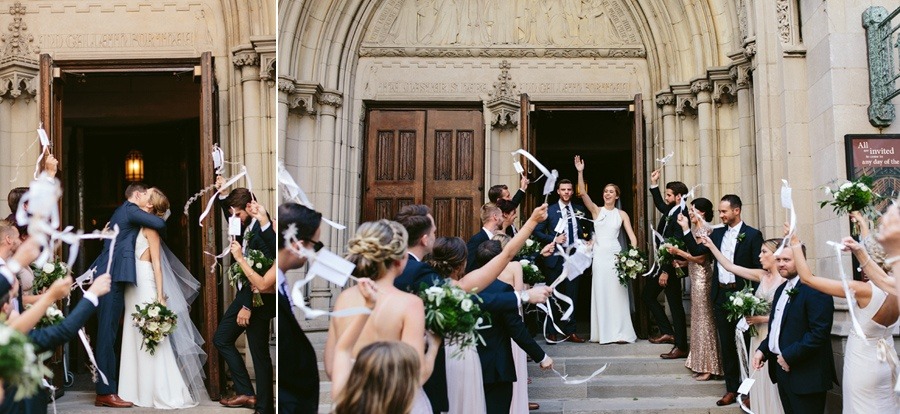 Party Time + Wedding Details
After the ceremony, Micah + Peter took photos around the city with the ever-so-talented Nicodem Creative. Meanwhile, we were running back to Ovation Chicago to put the finishing touches on all of their reception details. We had to make sure every table sign was in place (because they named tables after their favorite dogs…come on!), all of the greenery was aligned, and every candle was lit before they got back to CELEBRATE!!!! And celebrate they did! Micah + Peter kicked off a fantastic dance party with their first dance (deejayed by the amazing Max from Style Matters) and they feasted on  an amazing meal from our friends at Fig Catering.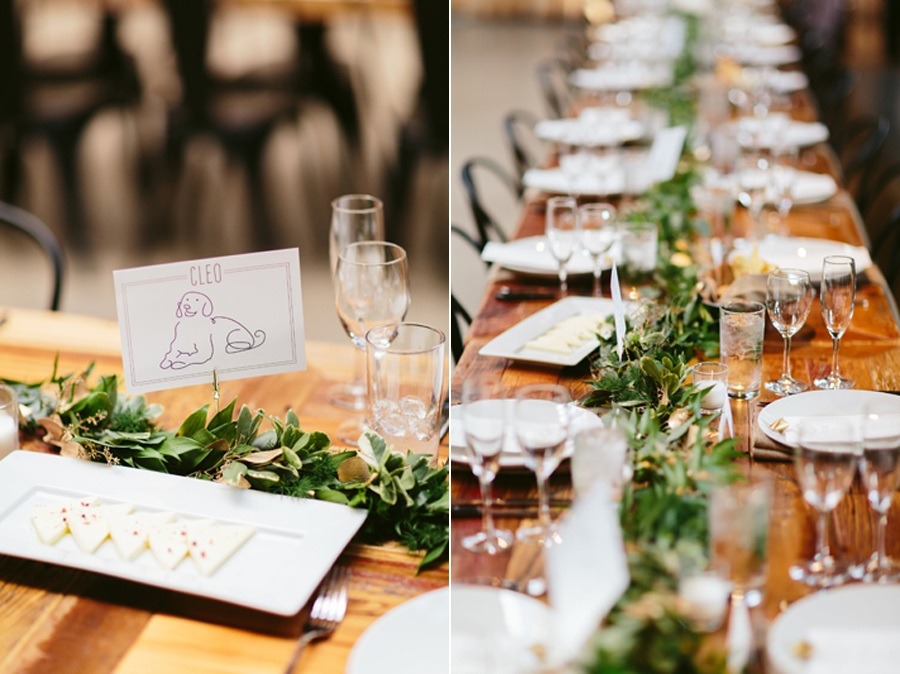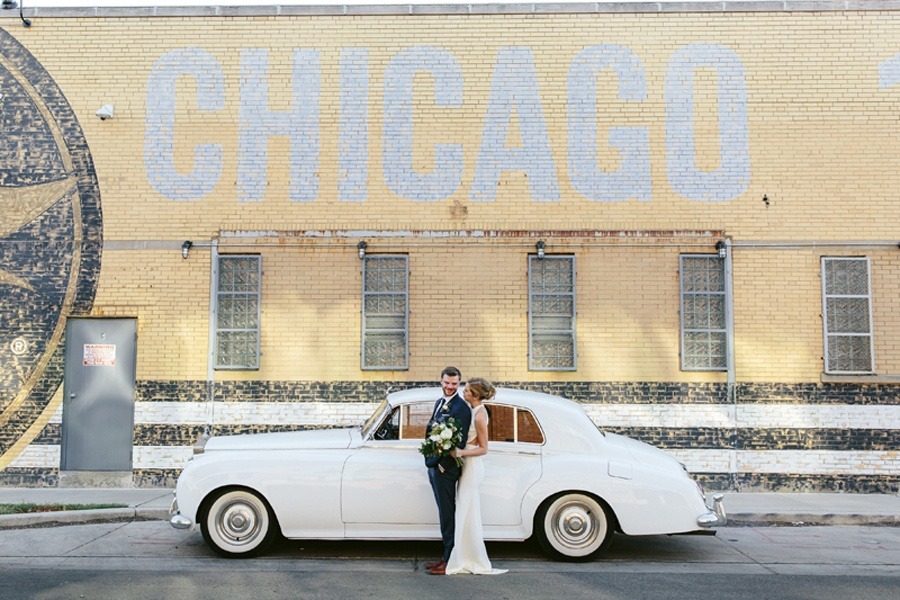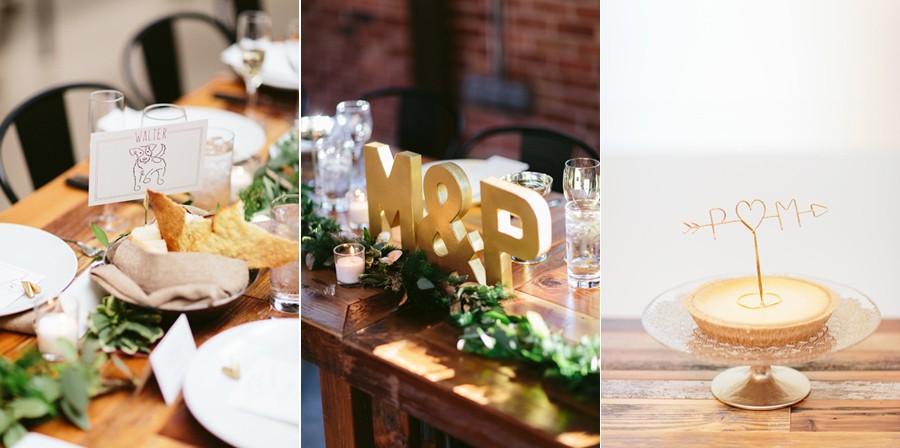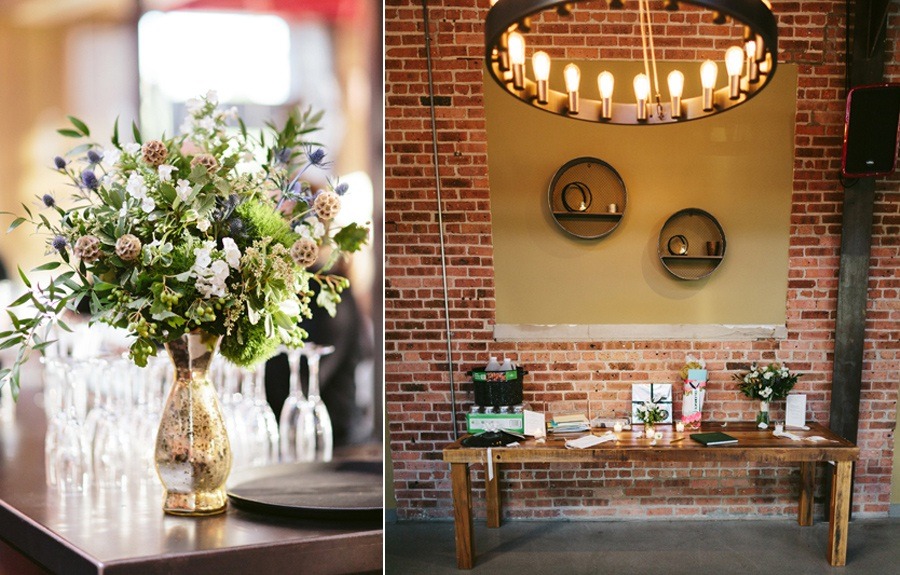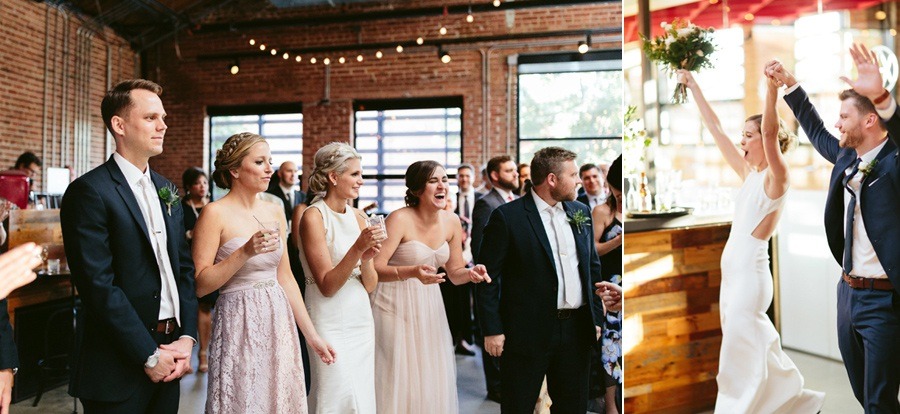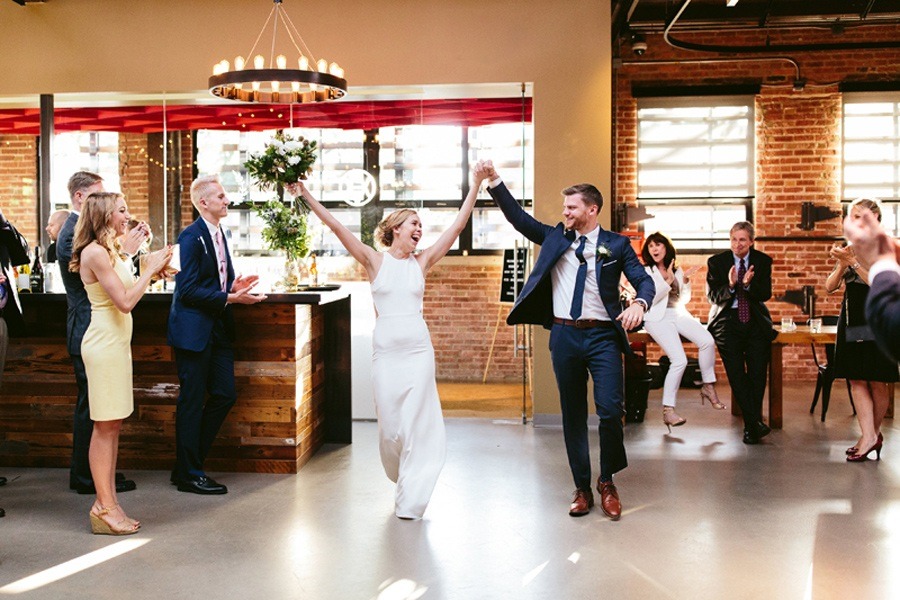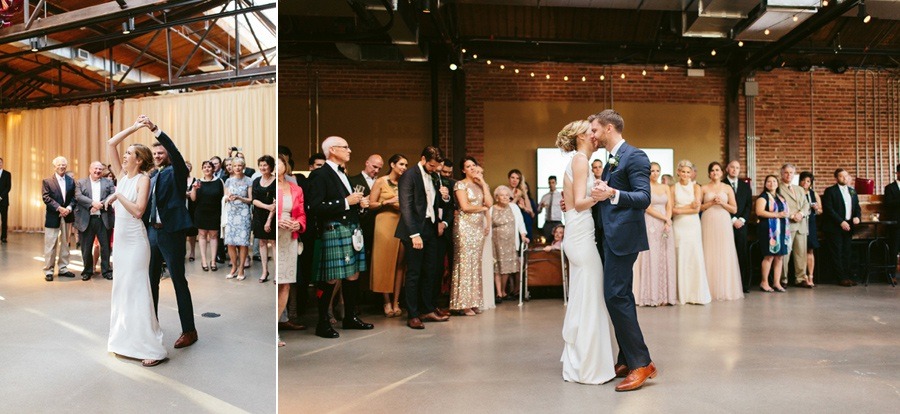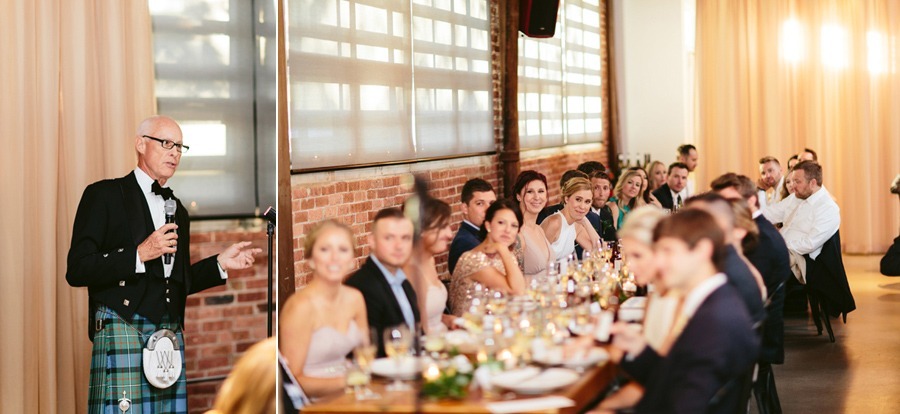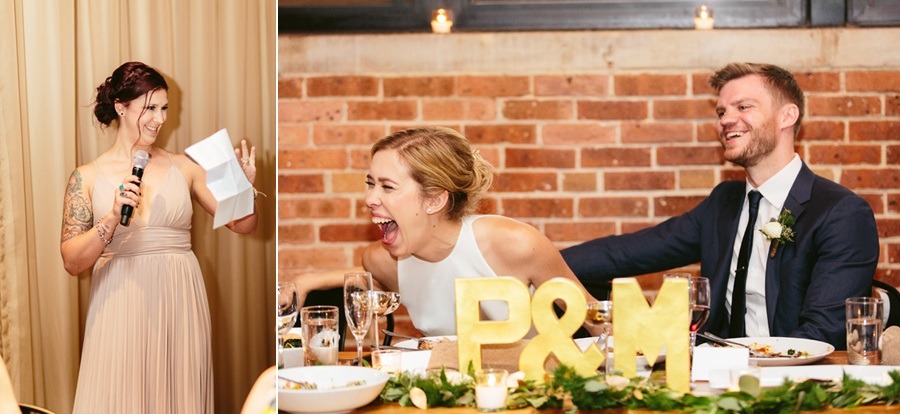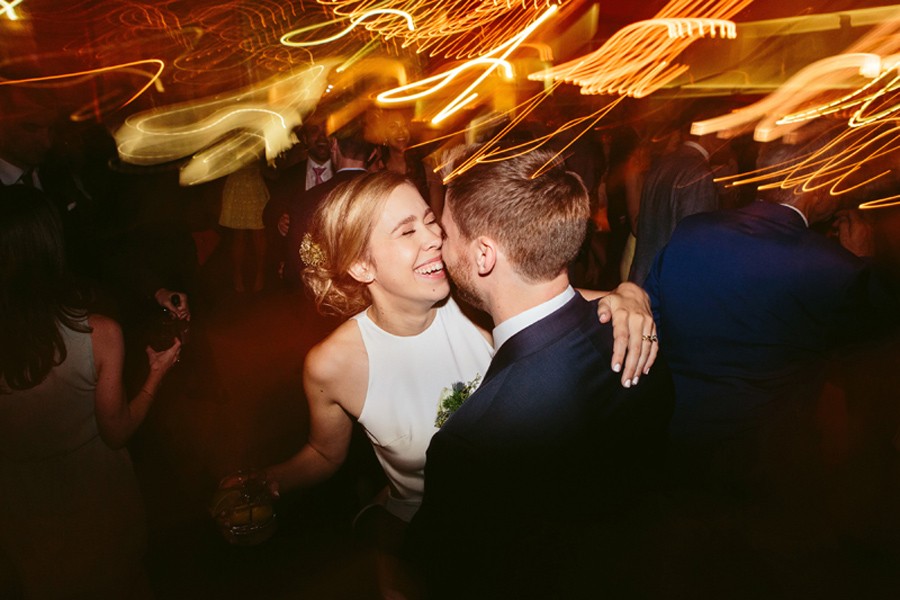 Check out Micah's small business called the Pickling Peddlers and order yourself some pickles stat!
*eye candy by Nicodem Creative
Micah + Peter's Vendors
Ceremony Venue: Fourth Presbyterian Church
Reception Venue: Ovation Chicago
Catering: Fig Catering
Photographer: Nicodem Creative
Coordinator: Anticipation Events
DJ: Style Matters
Hotel: James Hotel
Hair & Make-up: Diem Angie
Florist: Flowers for Dreams
Bakery: Bang Bang Pie Shop
Rehearsal Dinner: Chicago q Restaurant
Transportation: Premier Trolley and Limo
Liquor: Garfield's Beverage Warehouse
Looking For More? Explore Related Posts: