A few months ago, we were asked to bring our best wedding decor ideas to design the show table at the Tablescapes Event Rentals showroom in Chicago. Basically, Tablescapes asked us to come in and play around with all of their beautiful rentals to show off some wedding decor ideas. Yes, please! We grabbed a couple of our favorite vendor friends and went to work!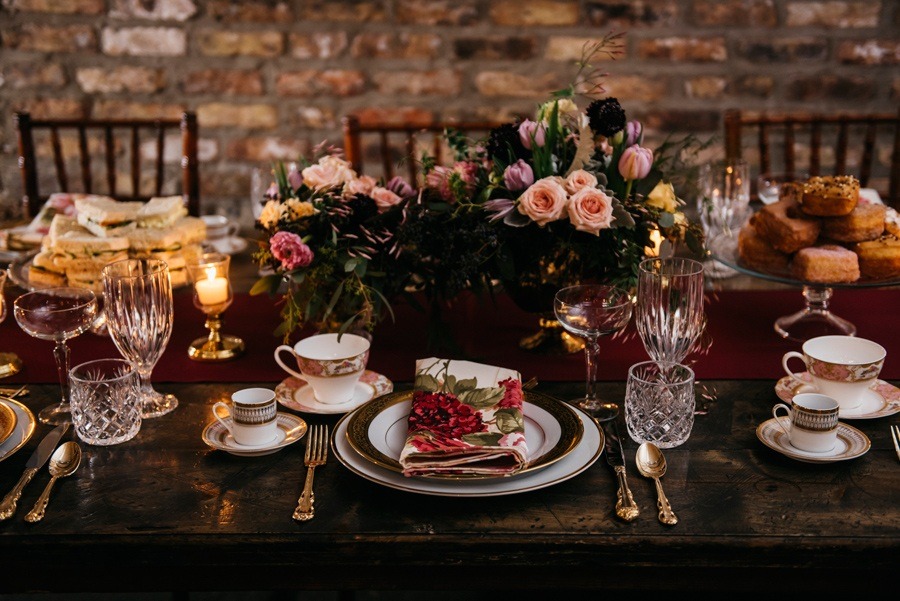 Distinctly Anticipation Events + wedding decor ideas
We wanted to create something that was distinctly AE style and make sure "the ladies had a seat at the table" in honor of Women's History Month. So Elizabeth created an over-the-top brunch table for the end of winter and the first glimpse of spring. When it comes to wedding decor ideas and styling, Elizabeth is definitely a maximalist. She loves textures and patterns and plenty of color. She used a dark and rich table runner and bright pops of floral napkins to start. Then she layered plenty of patterns and textures with  the flatware, glassware, and dishes. The goal was to put together an extravagant brunch table where you could host all of your best ladies. And of course, no brunch is complete without multiple glasses for tea and coffee, espresso, water, wine, mimosas or even a Bloody Mary.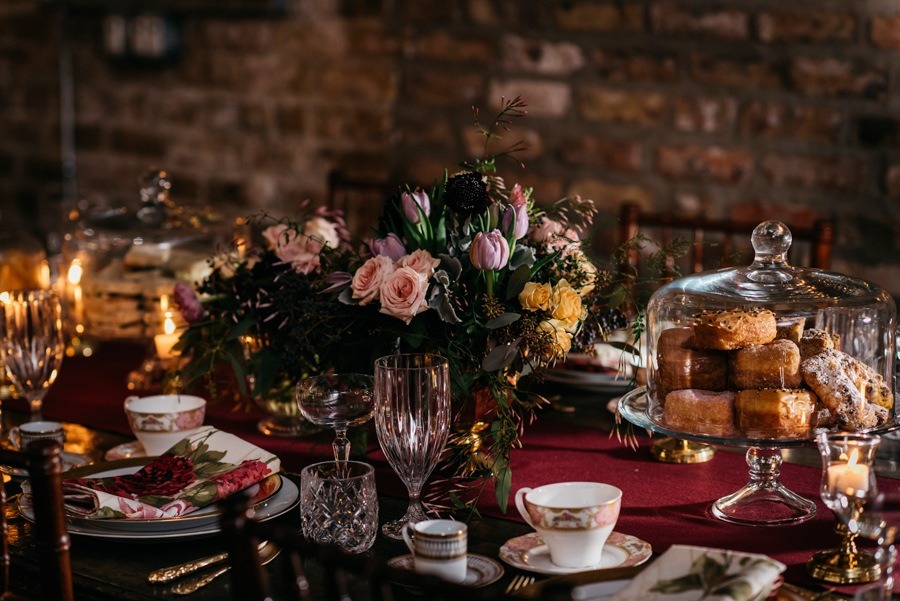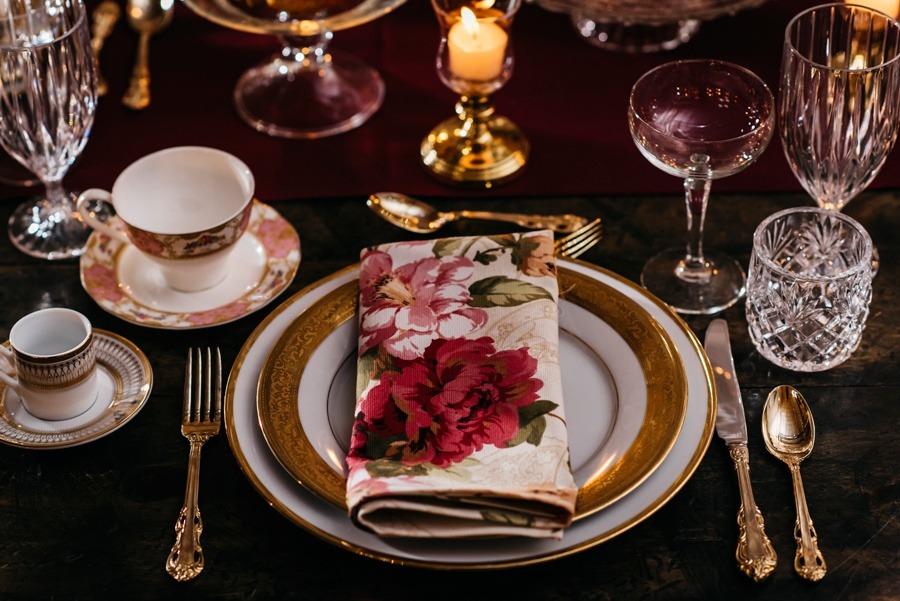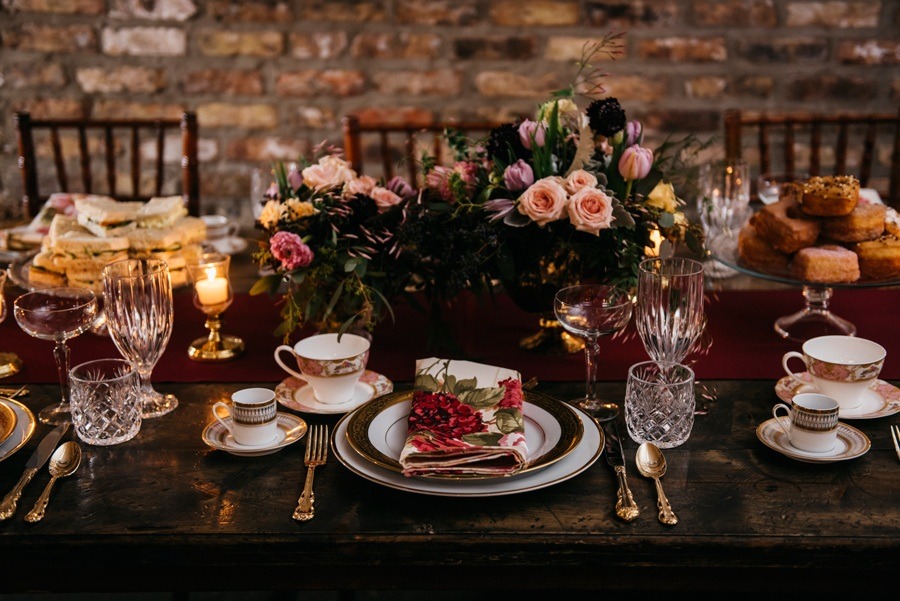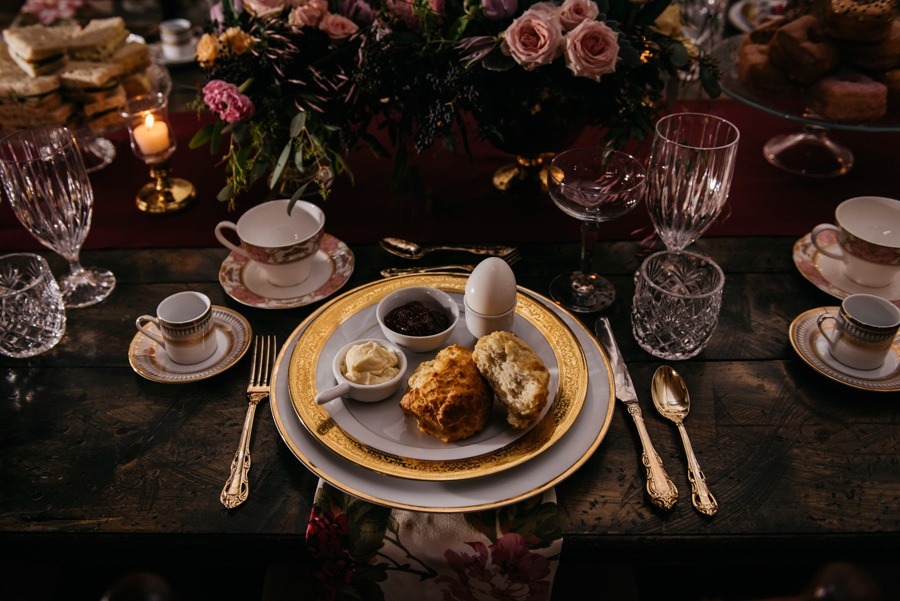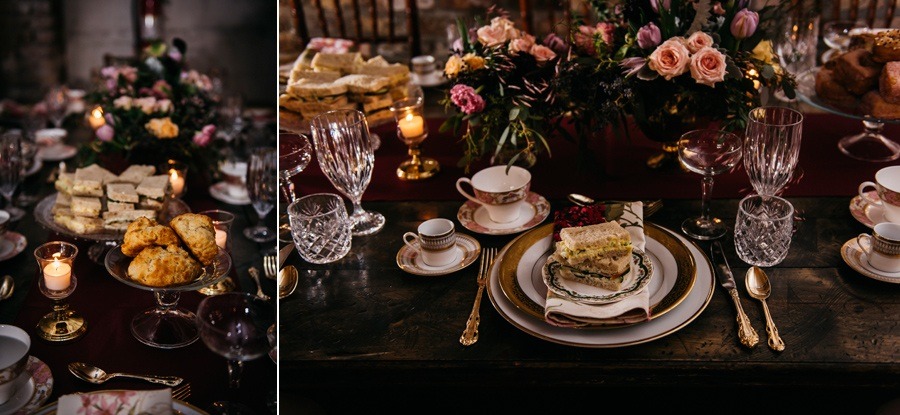 Of course, to create the perfect setting, we had to invite some of our favorite women-owned or lead businesses to join us! Beth Barnett of Larkspur Flowers and Design has been a fixture on the Chicago floral scene for over 20 years. Beth and her team strive to create artful arrangements in tune with natural forms and created the gorgeous centerpiece invoking the last of winter and the first of spring stunningly. Erin Hoyt, owner of Erin Hoyt Photography, captured the vibe beautifully while the ladies of 16″ on Center whipped up plenty of brunch delights.
So ladies to the front and cheers to all of you!
*eye candy by the amazing Erin Hoyt Photography
Vendors
Rentals: Tablescapes Event Rentals
Styling: Anticipation Events
Photography: Erin Hoyt Photography
Florals: Larkspur Flowers and Design
Catering: 16″ on Center Catering
Looking For More? Explore Related Posts: