If you want to get us really excited about coordinating your wedding, tell us you have a taco bar, video games and custom pinatas at a cool new venue and we're all like, "sign us up!" Steph + David's November wedding at Trigger Chicago had all of the above and then some.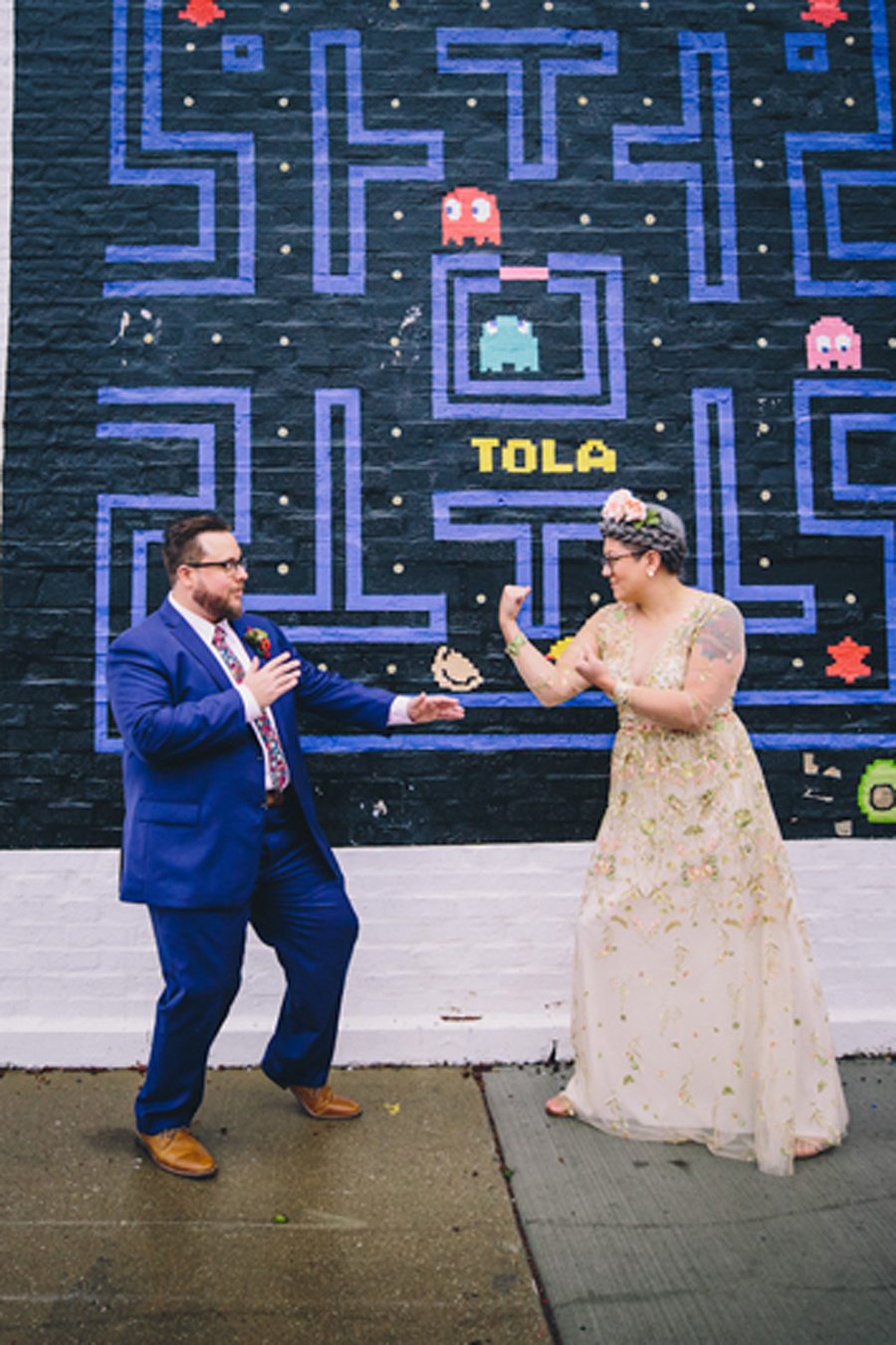 Get ready + go!
Steph + David started their day getting ready at Trigger Chicago before they took some time behind closed doors having their first look. We love that they wrote notes for each other and spent a minute reading them back to back before starting their big day. Weddings go by so fast and we love when couples take time to remember what it's all about. From there, they headed out to on the town for some photos around the city with Spark & Glow Photo.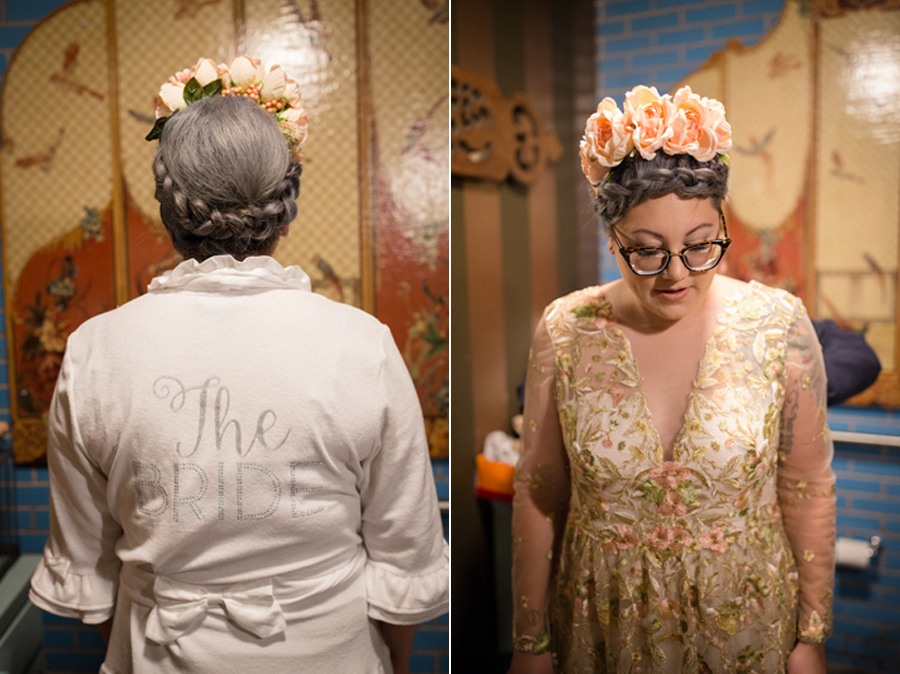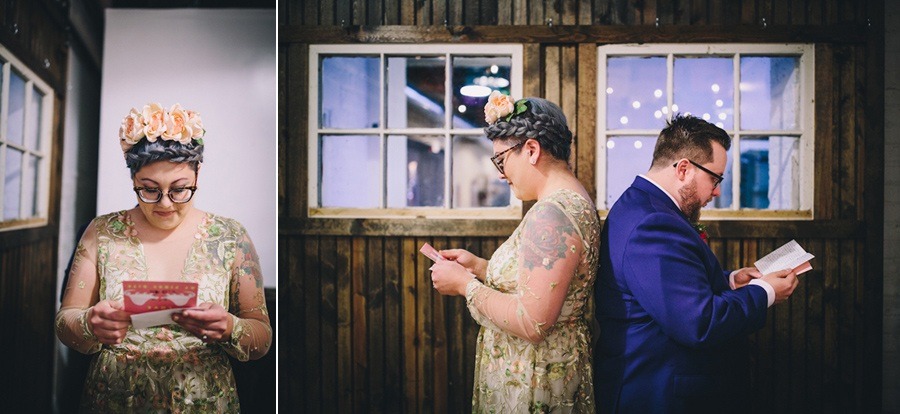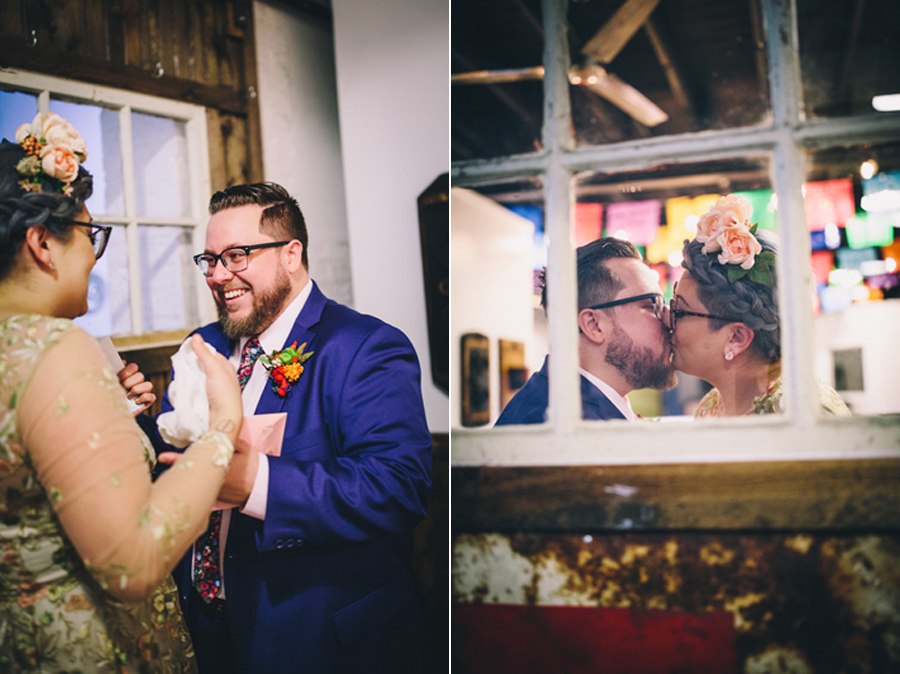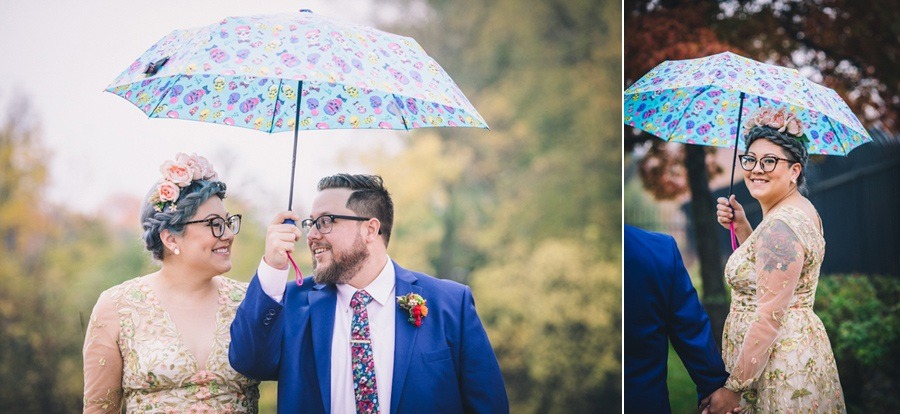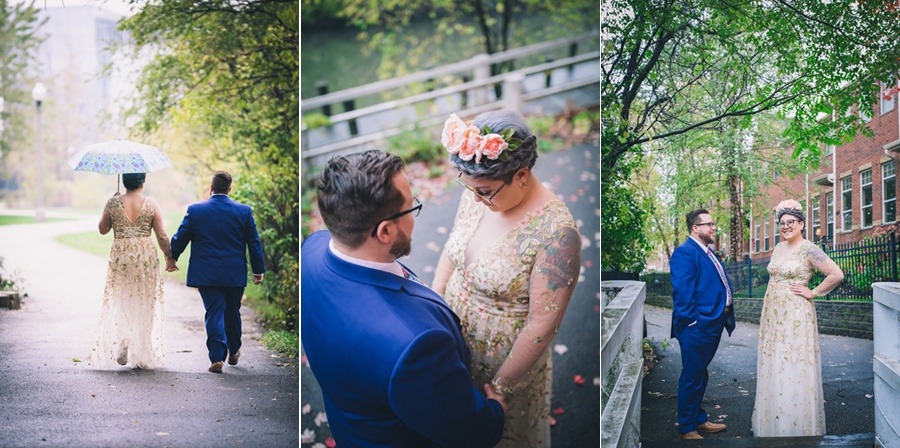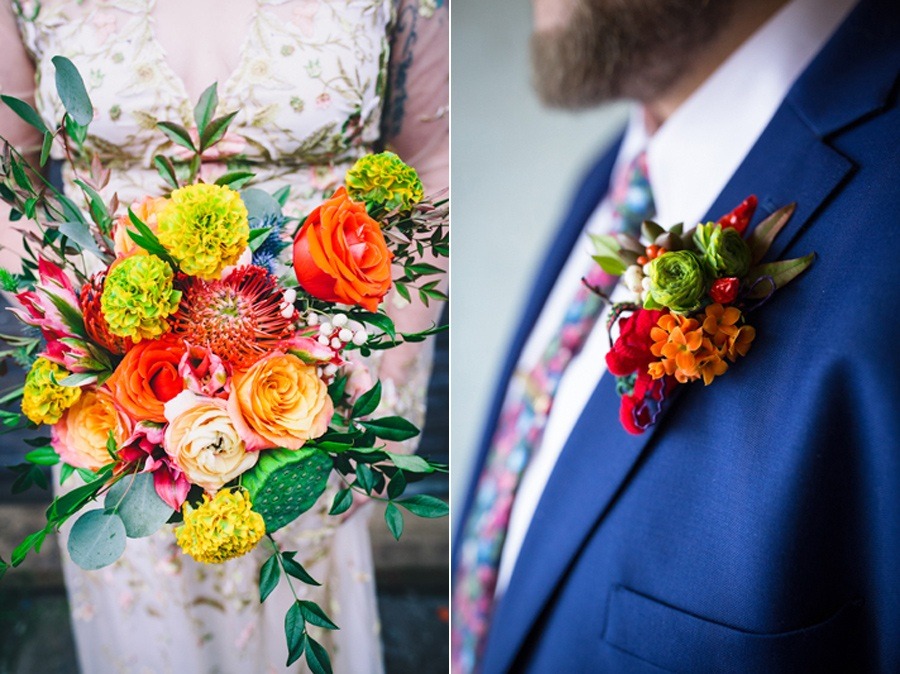 Pinatas, Confetti + Time to Party!
While they were off taking photos, Team AE was back at Trigger Chicago getting every DIY wedding detail in place. Steph + David wanted their wedding guests to feel like they were attending a party in their home and all of their details really added a personal touch. Steph made a pinata for the card box, cascarones (Mexican confetti bombs!) to throw after the ceremony, and a ton of table decorations that really brightened up the space.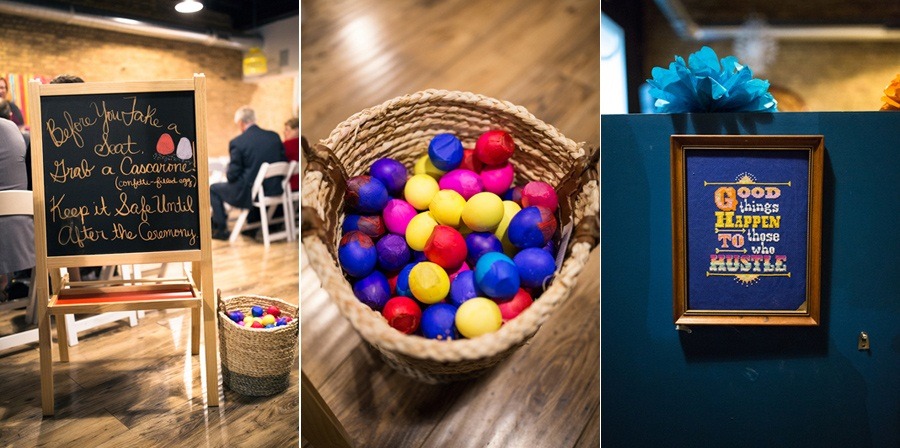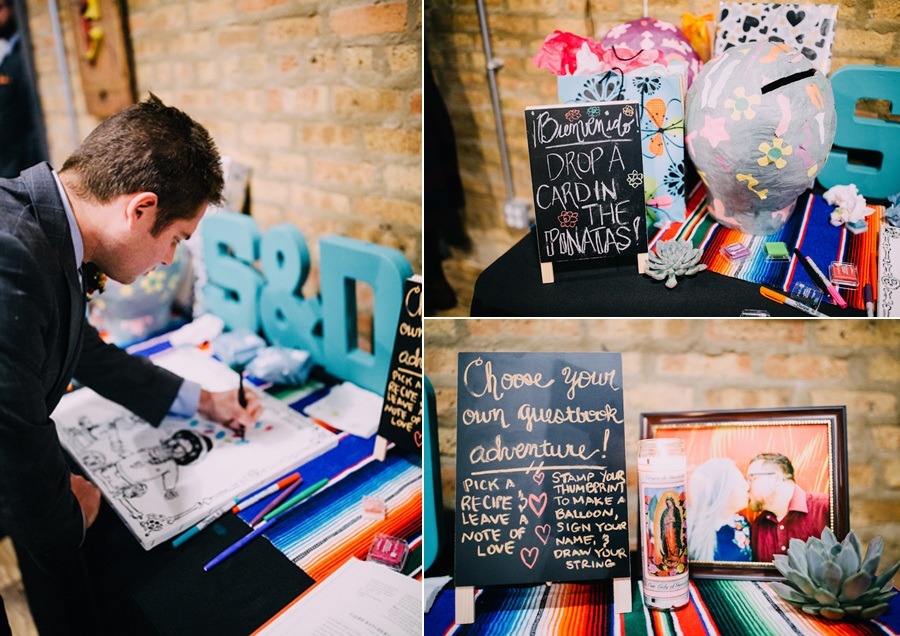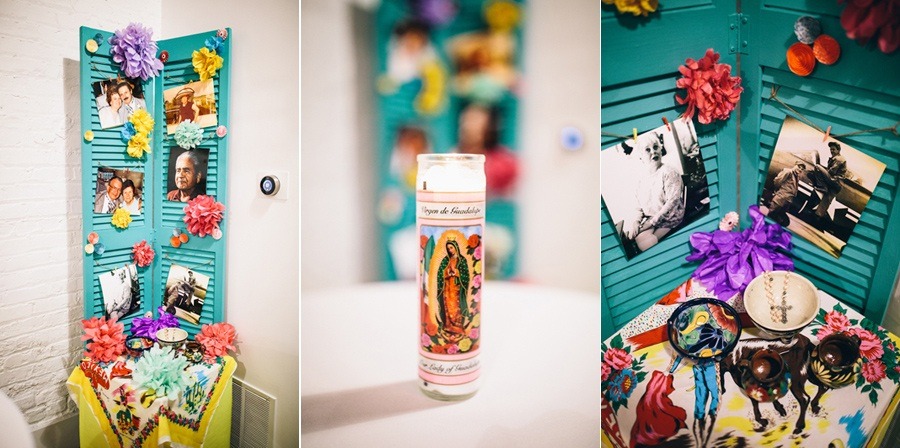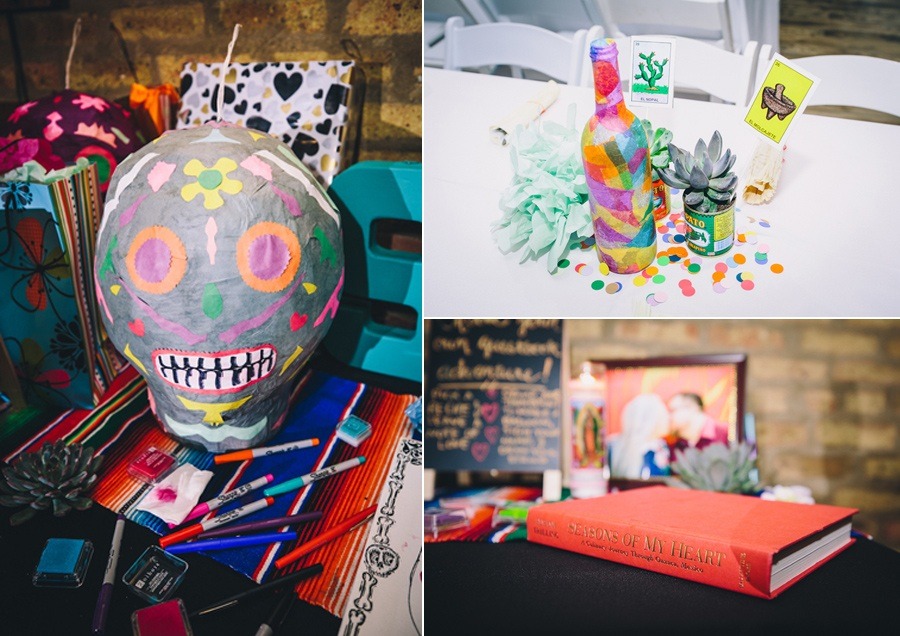 Time to Say, "I do!"
With every detail in place, it was time for Steph + David to walk down the aisle. Their friend officiated and added the best personal touches – including a couple of swigs from his flask to relax the bride + groom and our favorite, a game of Rock, Paper, Scissors to see who said their vows first.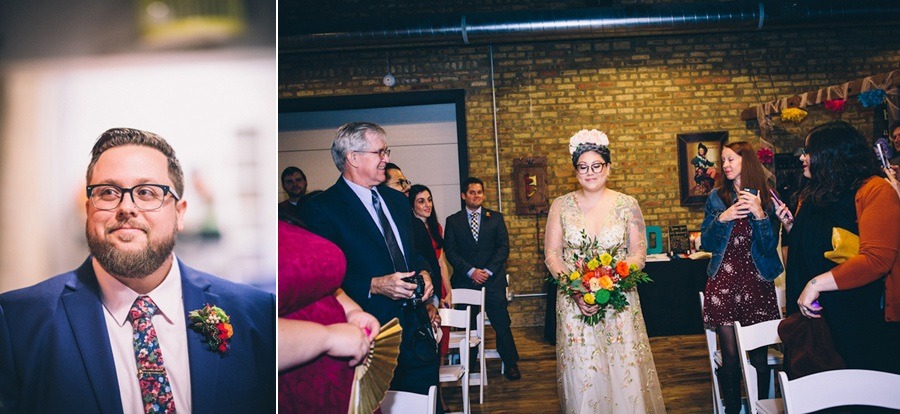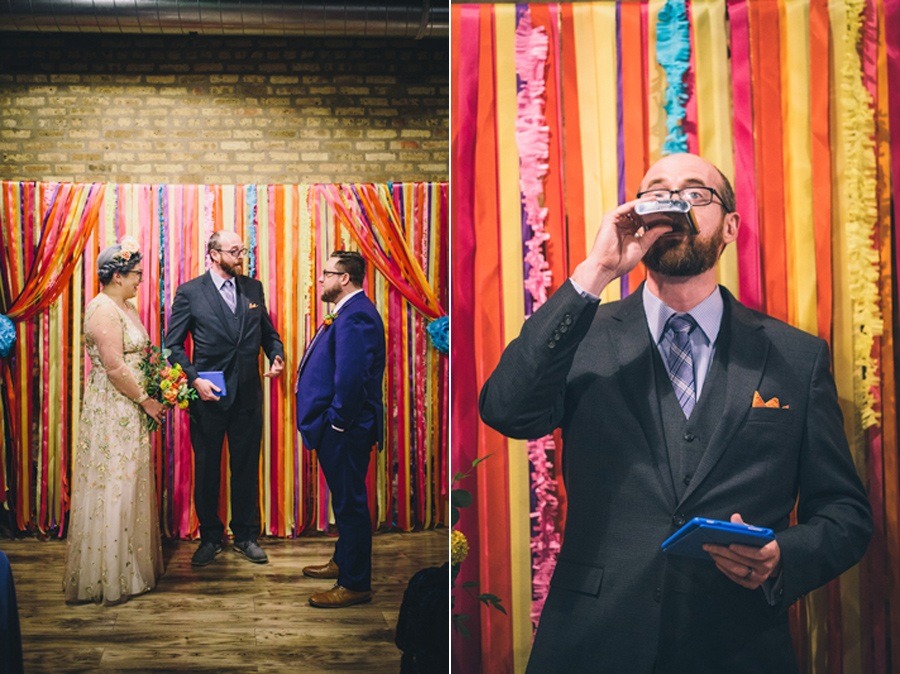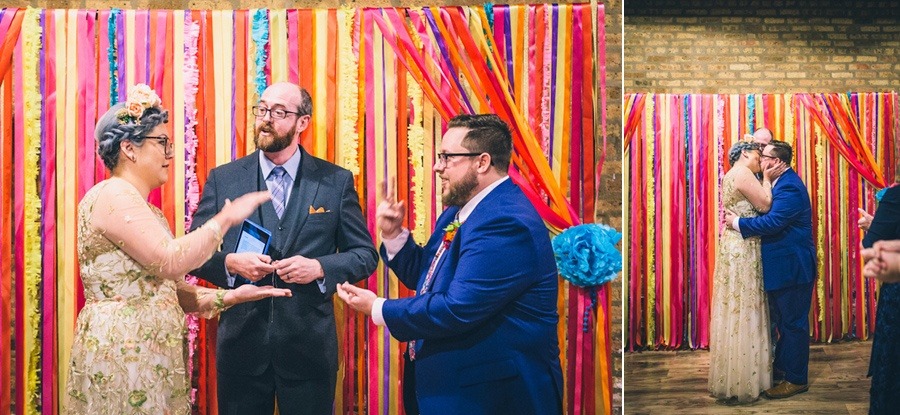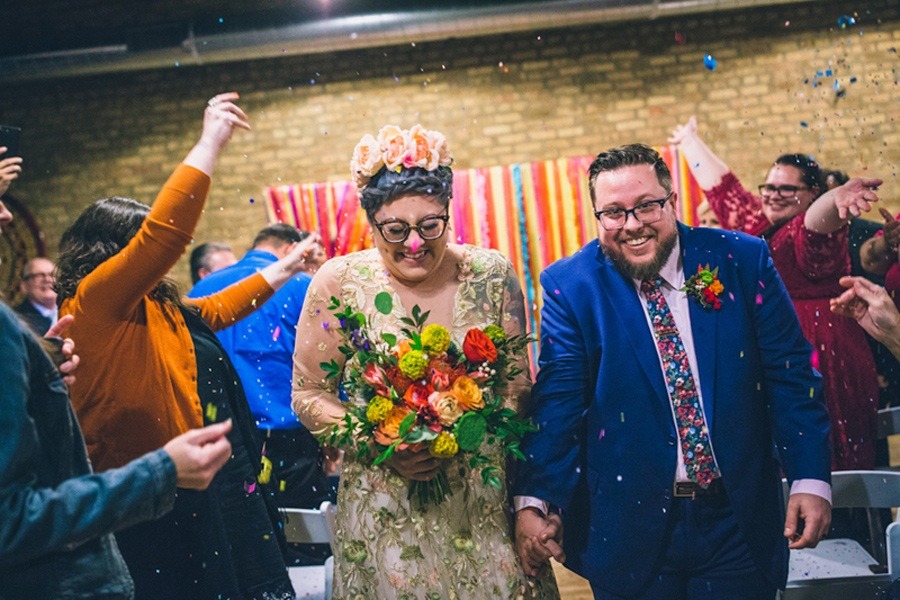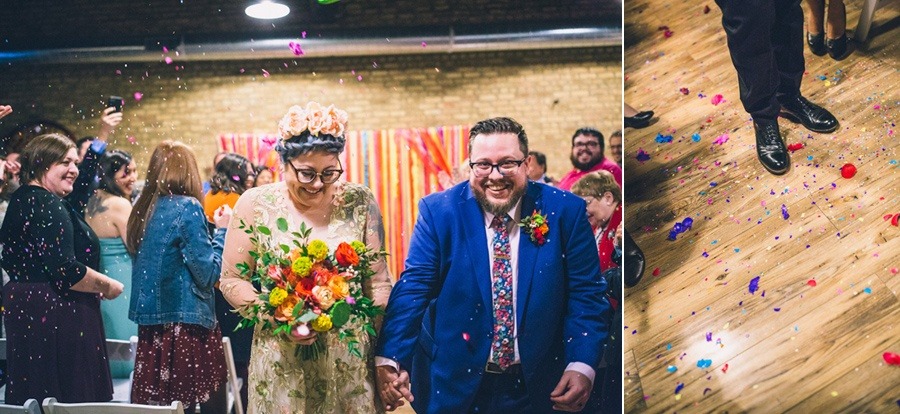 Party time!
With vows stated, the newest newlyweds were ready to celebrate! And celebrate they did: guests enjoyed an elaborate taco bar, pies and paletas for dessert, some serious dancing and video games, and, of course, pinatas!!!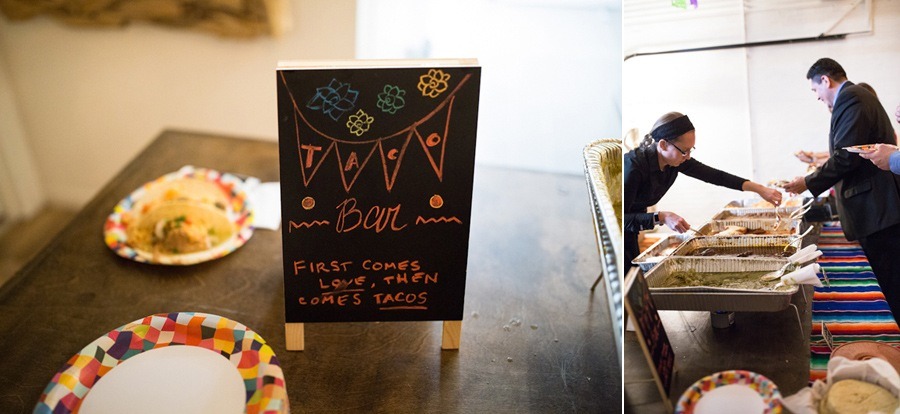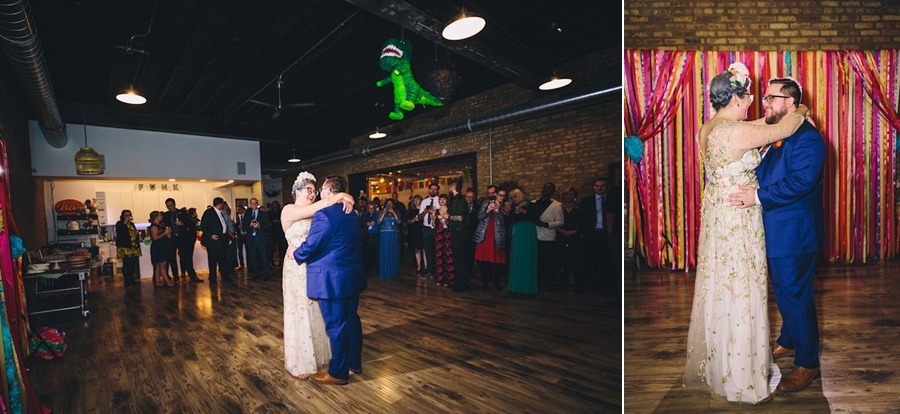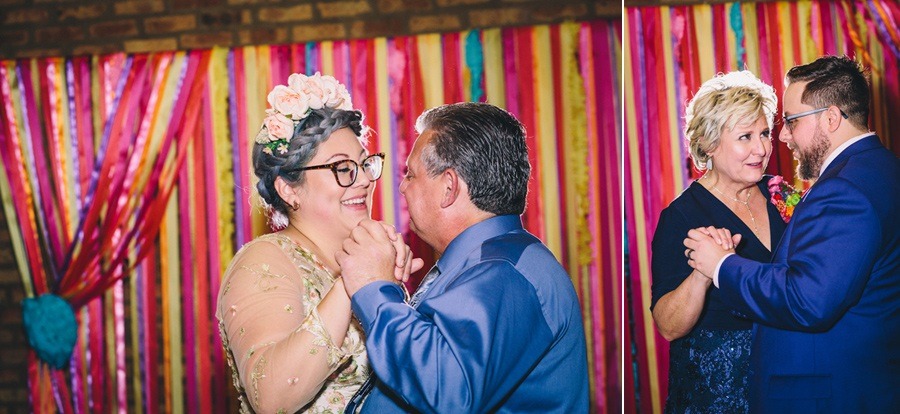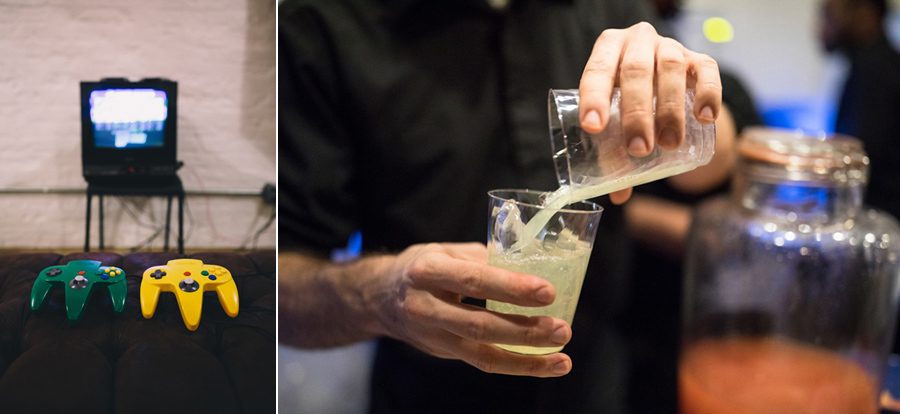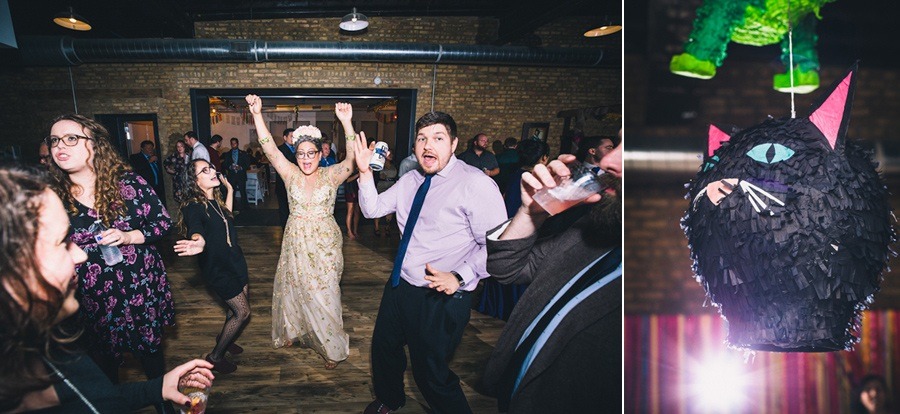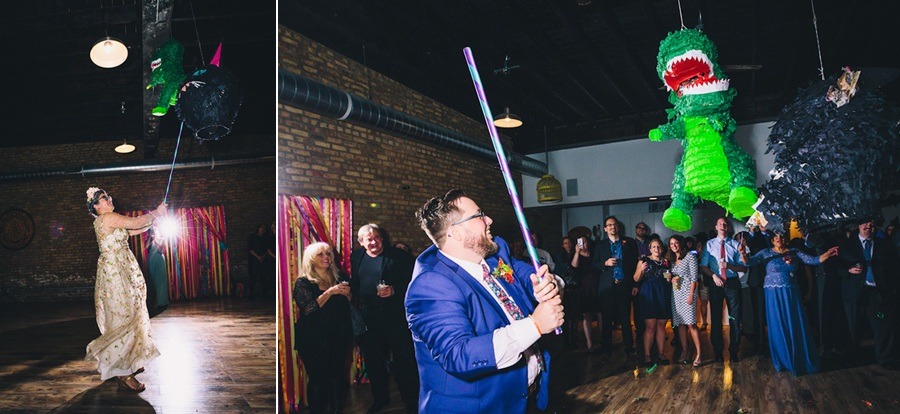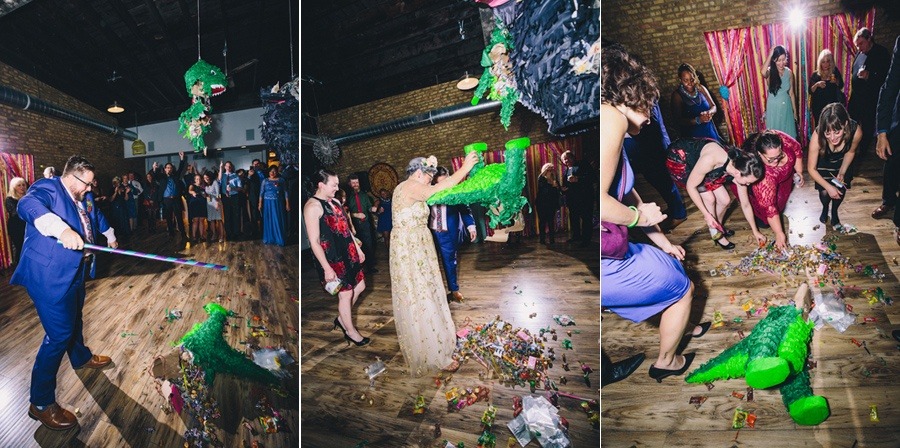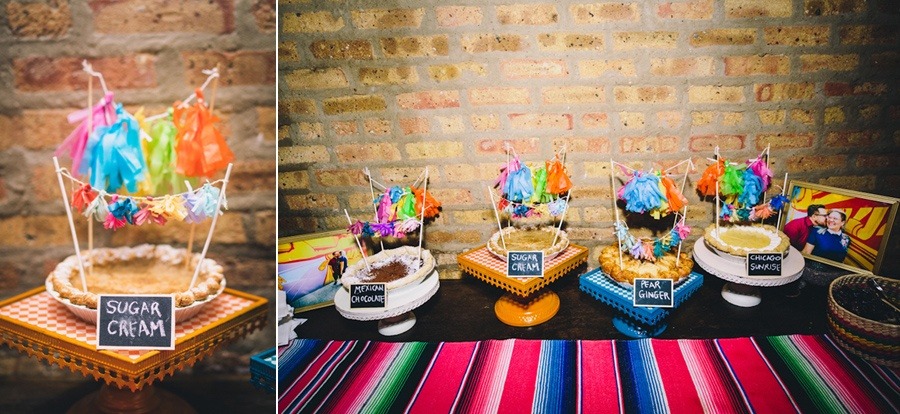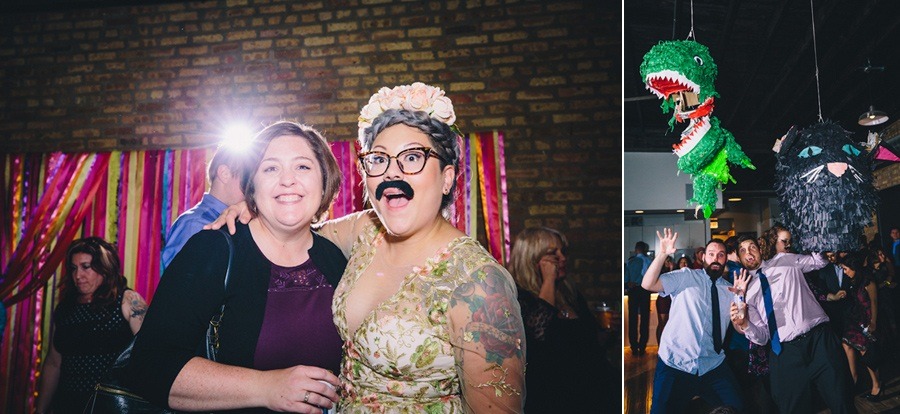 Congrats Steph + David! We wish you a lifetime of days as colorful and fun as your wedding day!
Steph + David's Vendors
Ceremony + Reception Venue: Trigger Chicago
Photographer: Spark & Glow Photo
Coordinator: Anticipation Events
Caterer: Taqueria El Milagro
DJ: Toast and Jam
Staffing: Carol's Event Staffing
Florist: A New Leaf Studio + Garden
Hair: Twisted Scissors
Nails: Notable Nails
Make-up: Vee Rubio
Hotel: Drake Hotel + Palmer House + Embassy Suites O'Hare
Pies: Hoosier Mama Pie Company
Liquor: Binny's Beverage Depot
Rehearsal Dinner: Baderbrau Brewery
Looking For More? Explore Related Posts: