Julia is one of our day-of coordinators, and her enthusiasm for parties and handmade details brought her to Anticipation Events.  Her friend Katie loves ice cream, so an ice cream social was the perfect theme for her bridal shower.
She prettied up her backyard with roses and mint in vases hung from tree branches, and made huge crepe paper flowers to decorate the chairs (inspired by A Blissful Nest's tutorial.)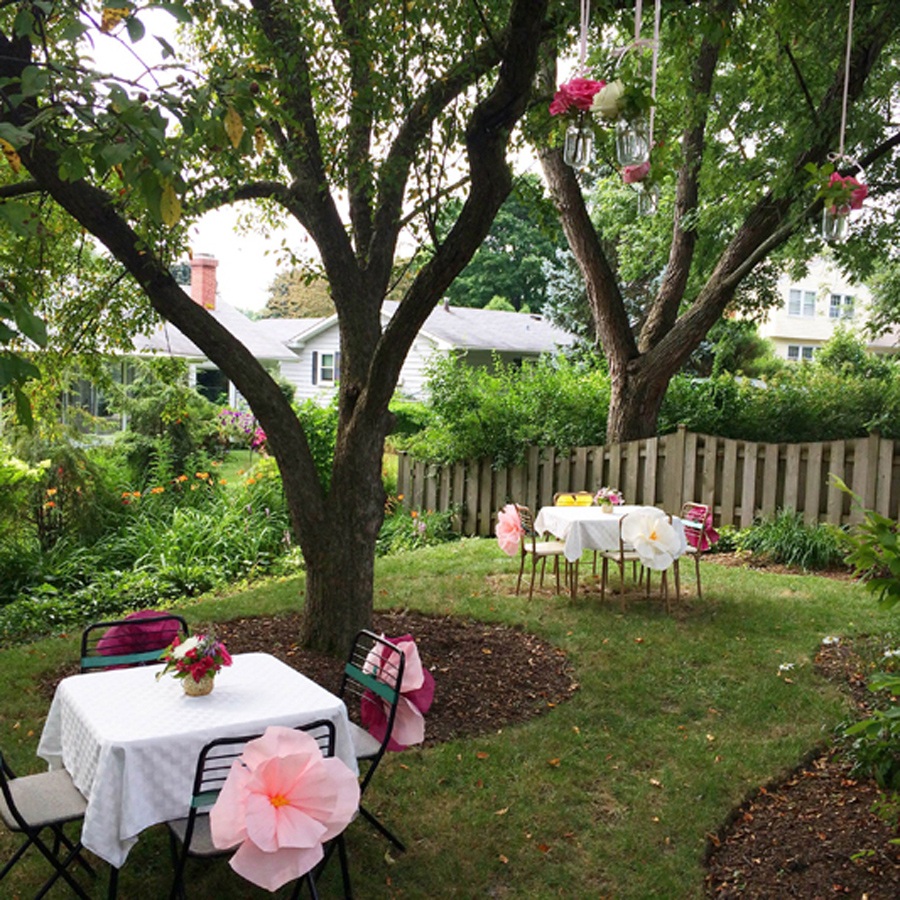 She made five different kinds of homemade ice cream, with edible chocolate bowls and a chalkboard menu.  (Beautiful Hello Blog has a great shortcut for chalkboard lettering!)
The toppings and cupcakes were a hit, but…Not as big a hit as the ice cream! The bride-to-be showed off her ice cream expertise with this pretty sundae.

Julia used her collection of vintage pressed glass to serve sparkling pink lemonade and mint iced tea.  A handful of paper straws and a vintage silver ice bucket finished the beverage bar.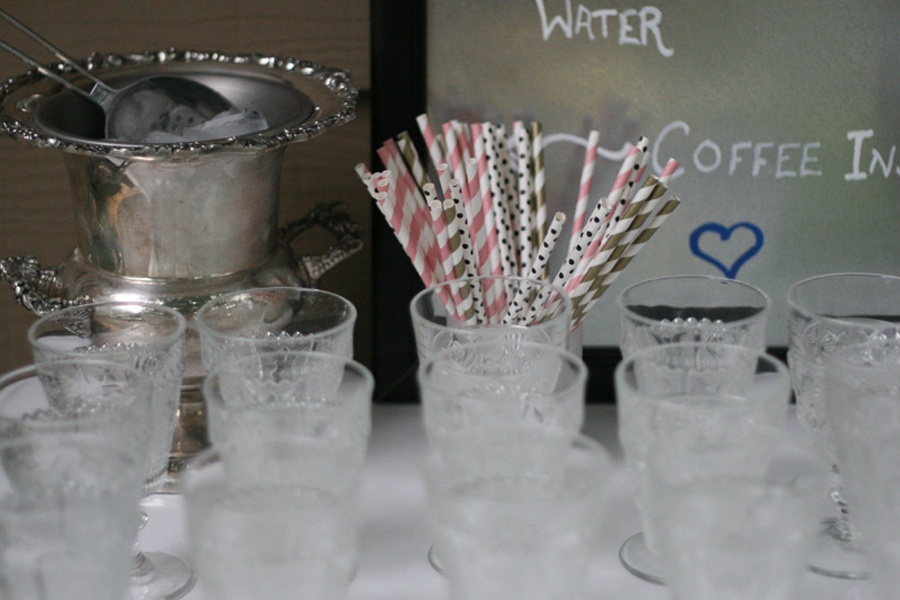 The flowers were grocery store blooms with some stems and herbs from Julia's garden.  Mint and sage make great, sweet-smelling fillers! The hanging vases were empty glass baby food jars, wire-wrapped and hung from low-hanging crabapple limbs with ribbon.
The guests took home cake cones filled with Coldstone Creamery flavors from Jelly Belly, each topped with a huge peppermint meringue. Almost too pretty to eat!

Best wishes to Katie, thank you for sharing your party with us!
Looking For More? Explore Related Posts: