When Covid hit, every couple planning a wedding had a tough decision to make. Katie + Matt were one of those couples and they couldn't wait to get married! Their big Thalia Hall reception may be postponed until next year, but that didn't stop them from tying the knot — and celebrating! They went full steam ahead with a sweet, little Covid wedding ceremony in Pilsen followed by an outdoor gathering at a family home in Highland Park and we couldn't love it more.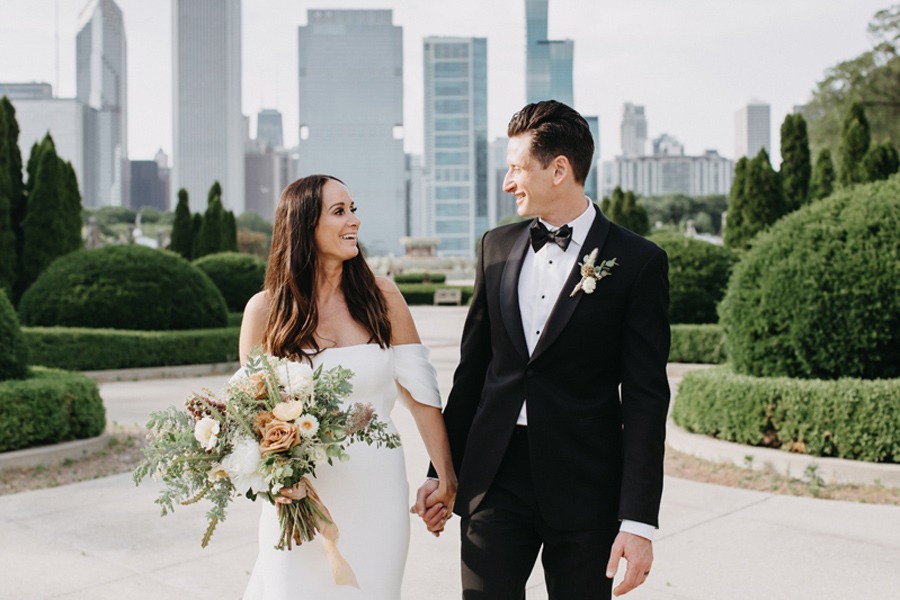 Katie started her day getting ready at her parents' condo in the Loop with her best girls – and her dad. Her first look with her dad makes us melt – we love this tradition and hope it's here to stay. From there, they headed to the church where Matt and the guys were ready and waiting!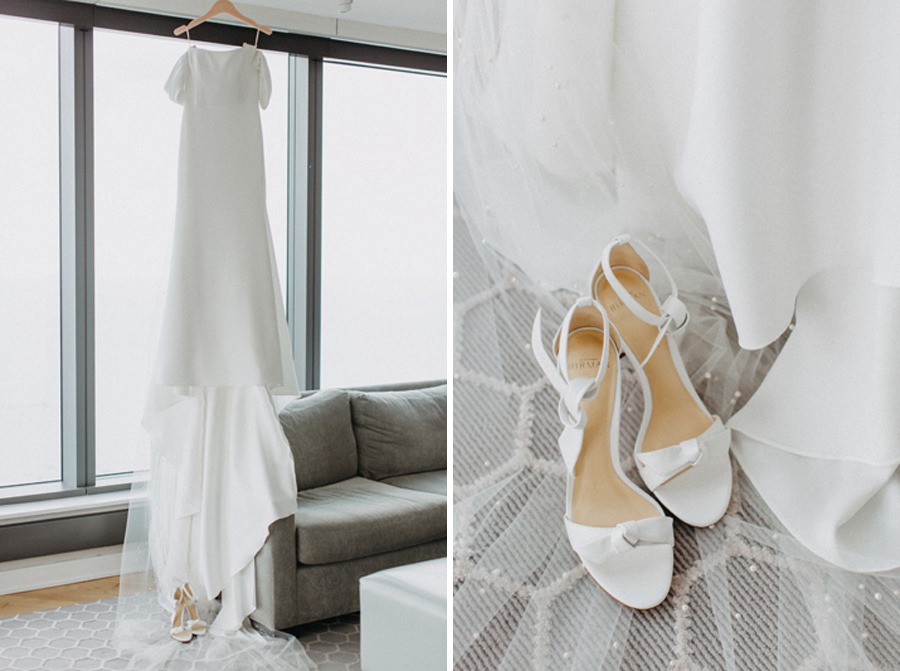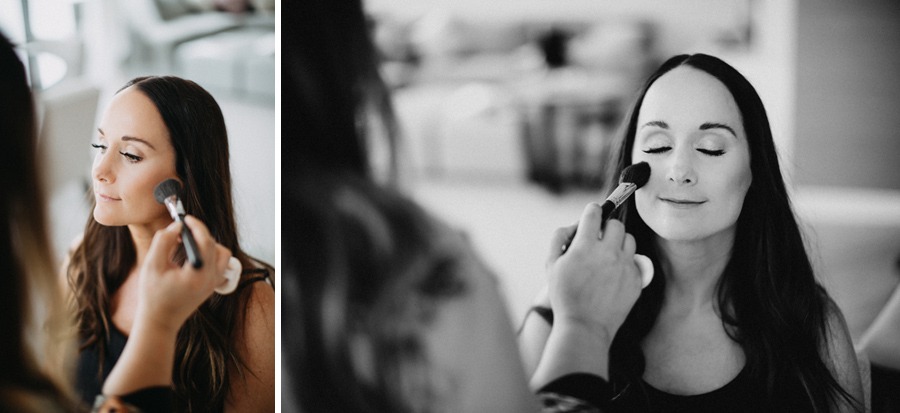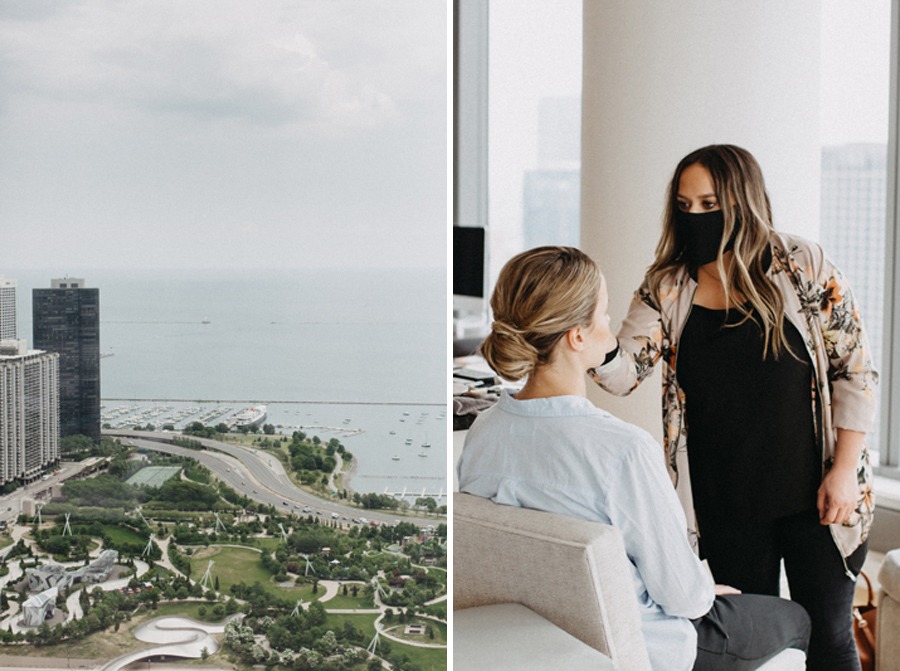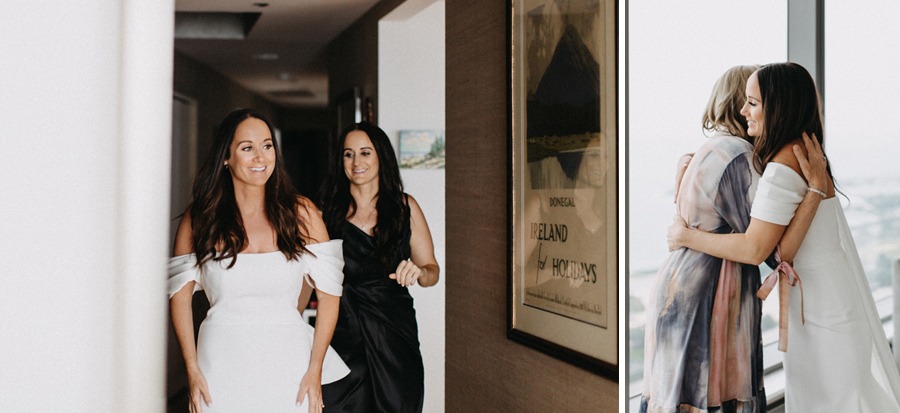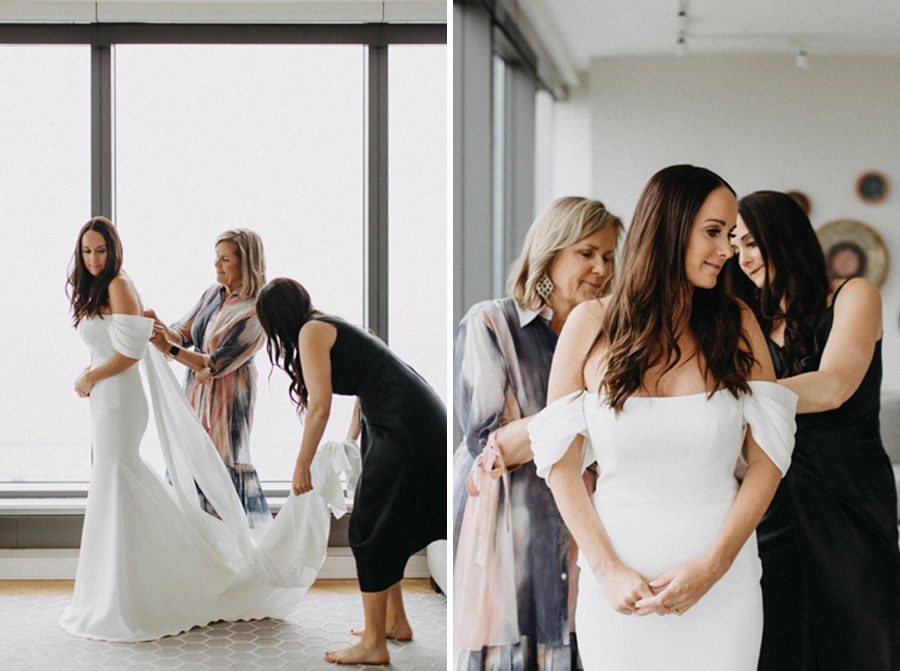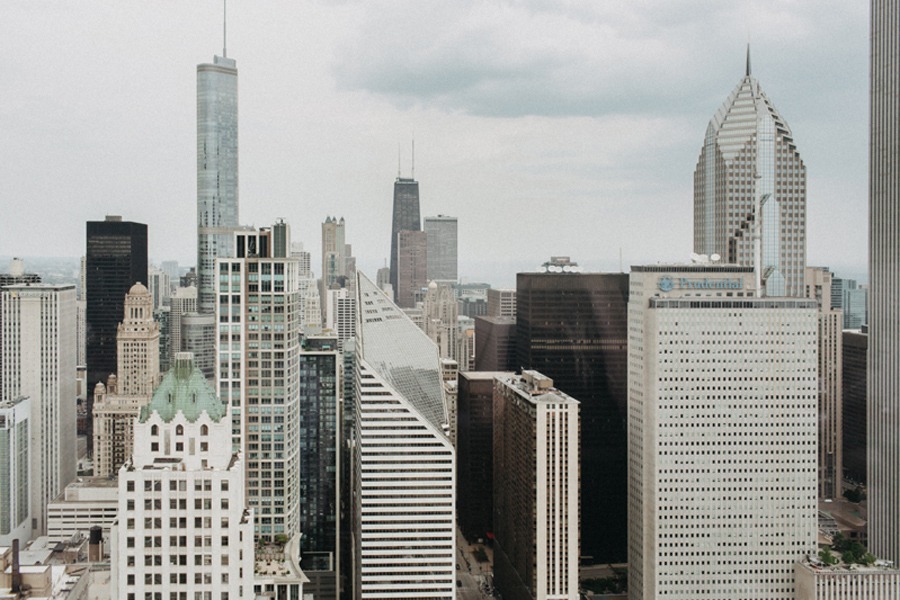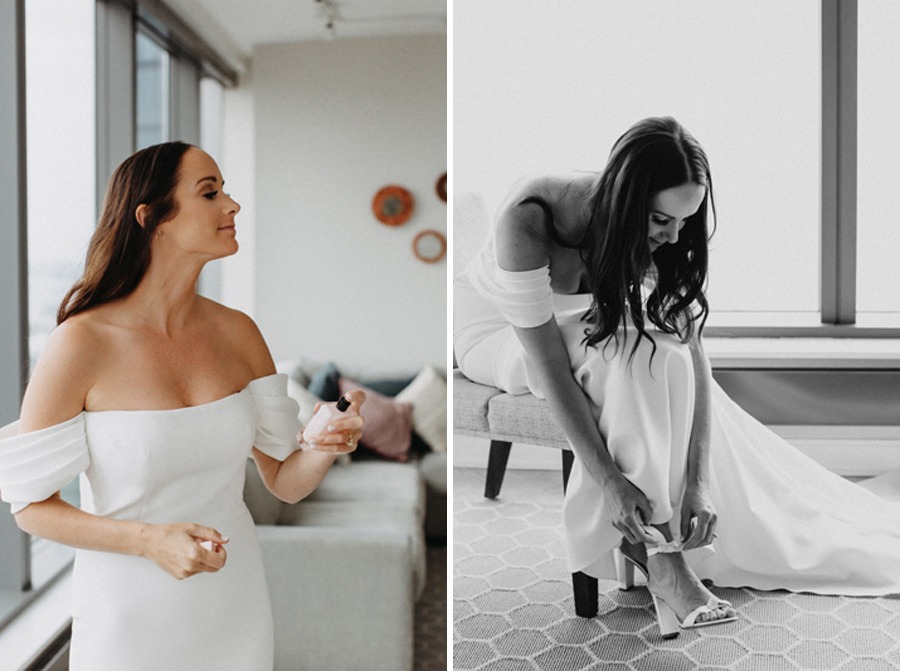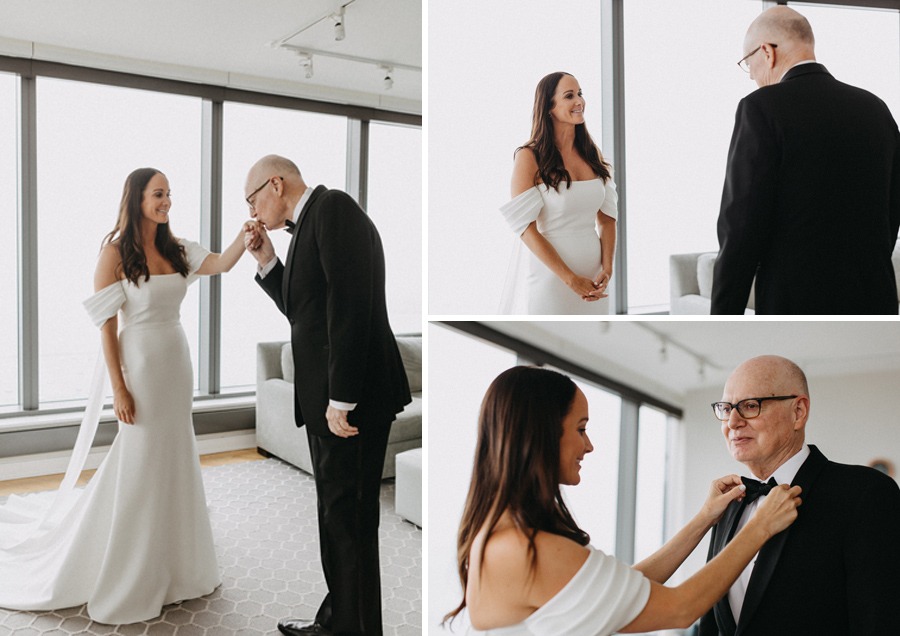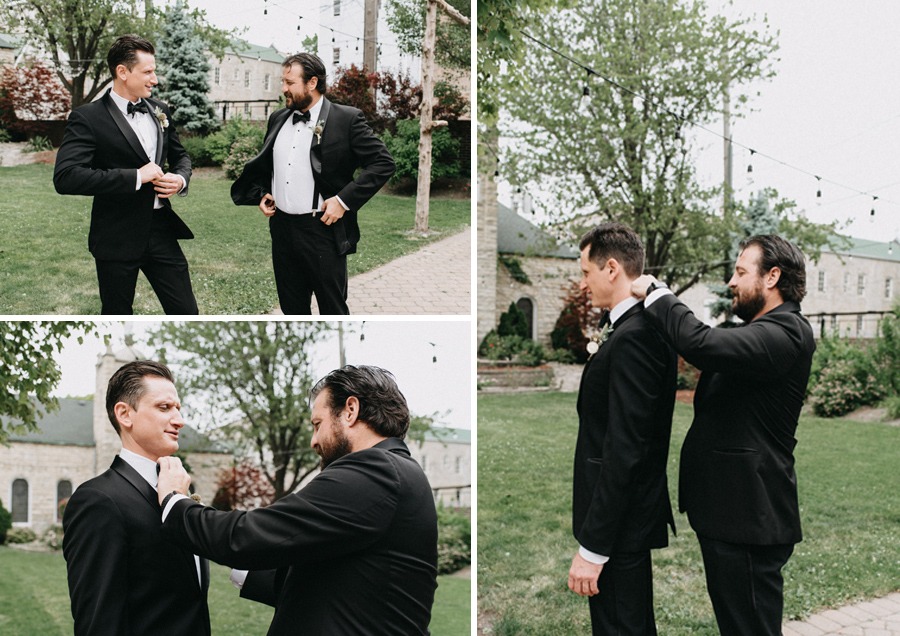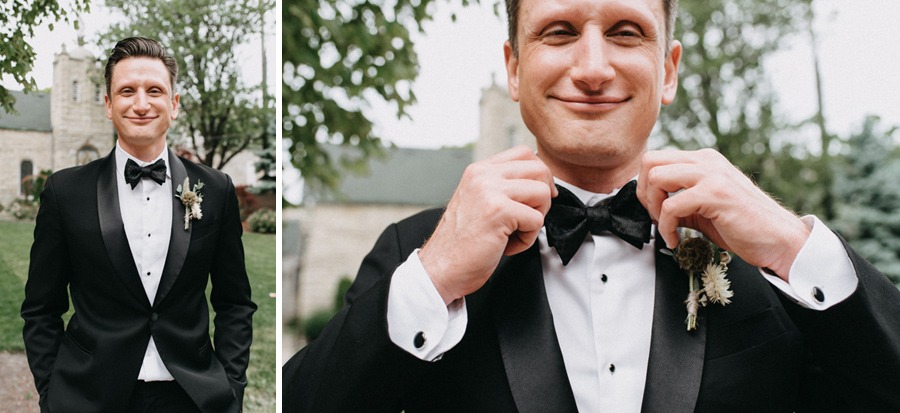 With a few close family members at the church and many, many more watching via Zoom, Katie + Matt were ready to tie the knot!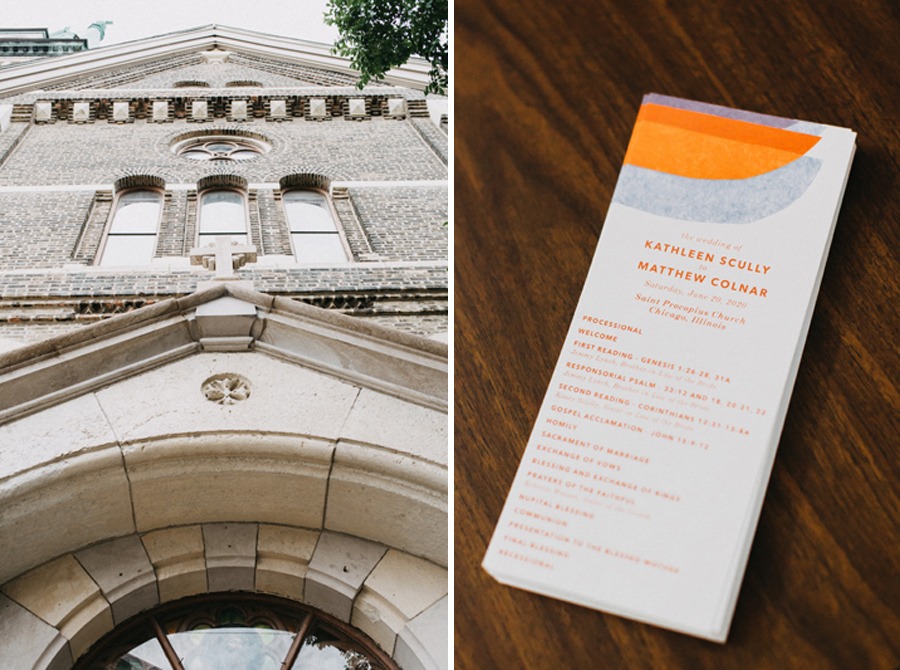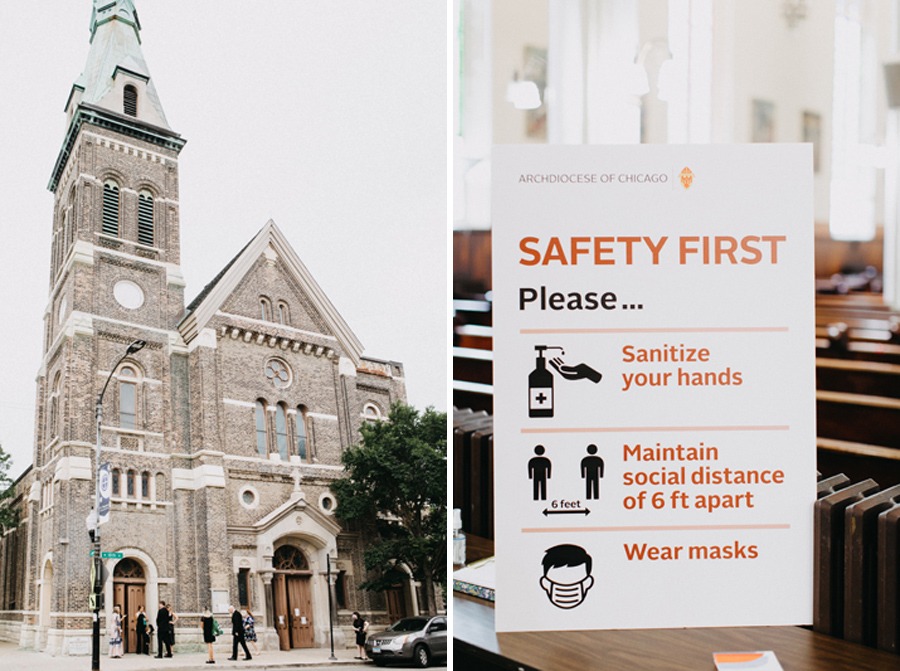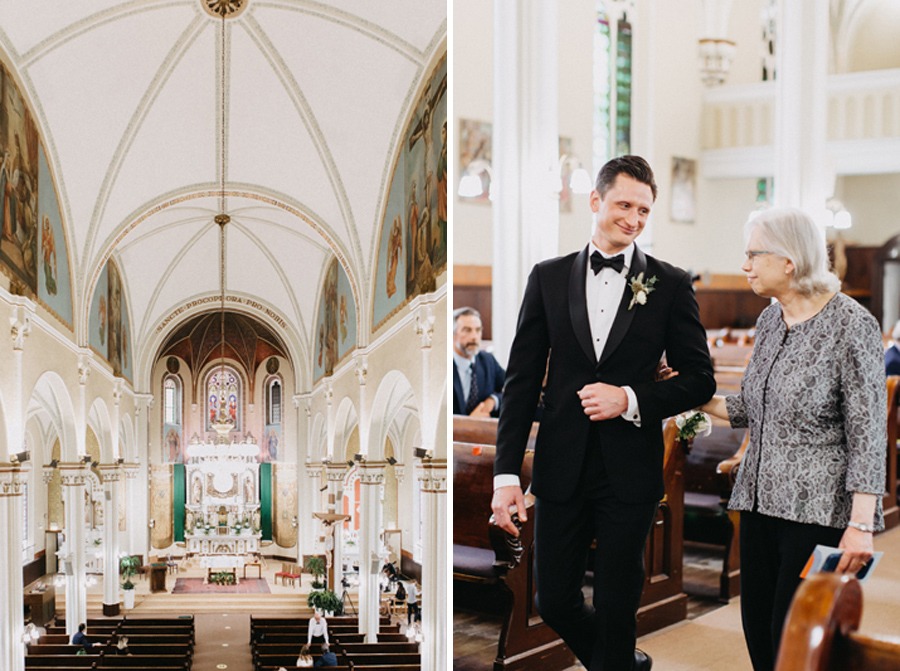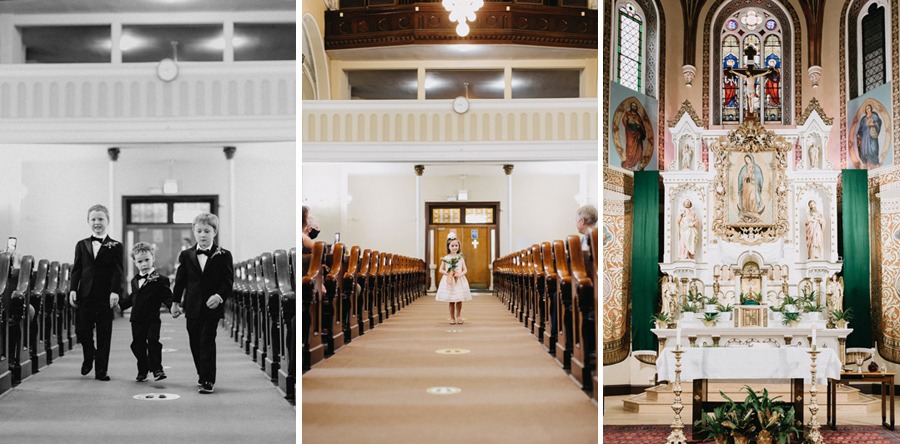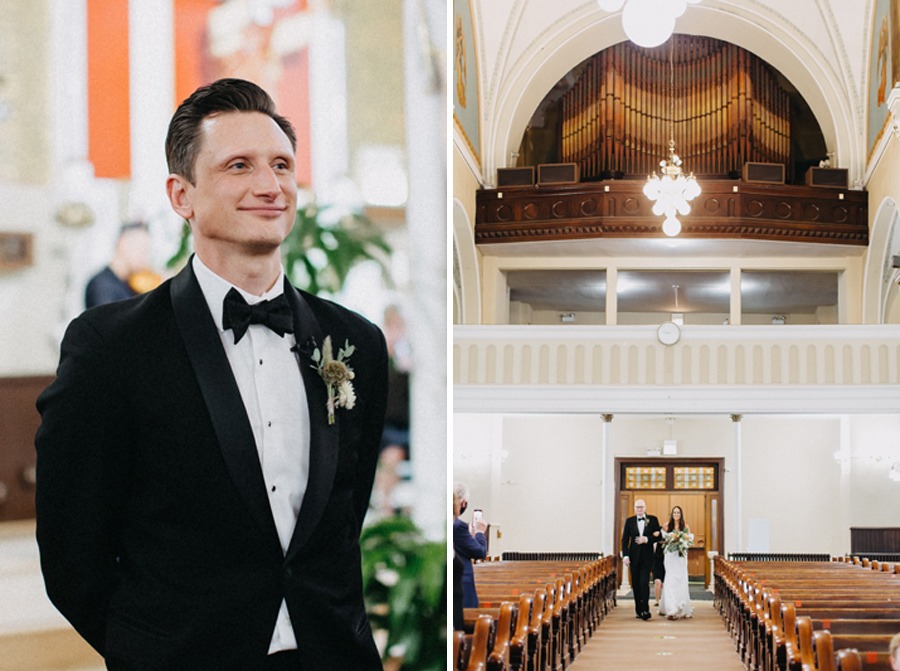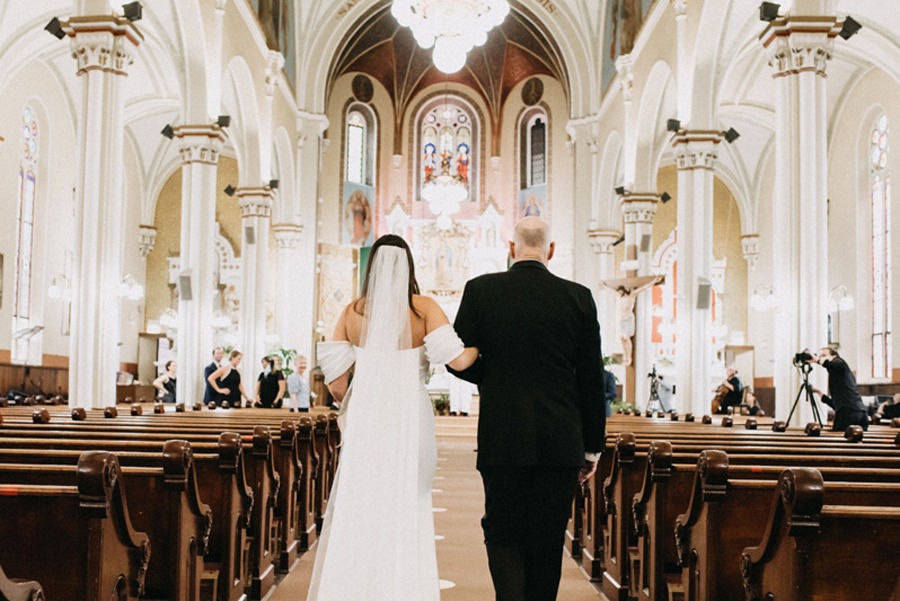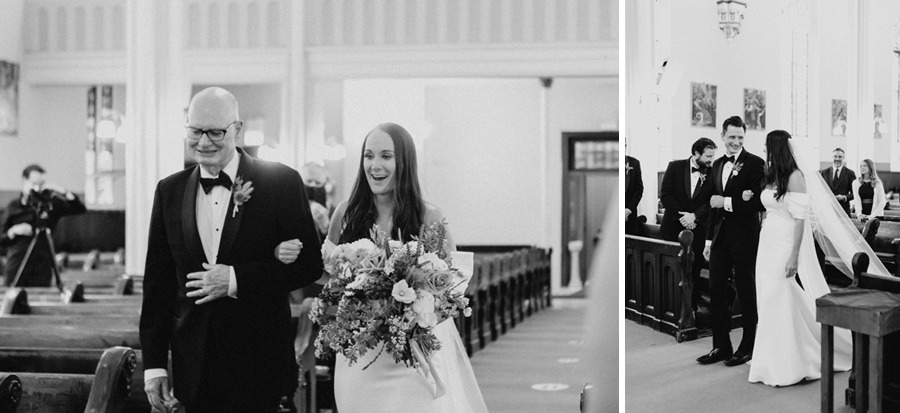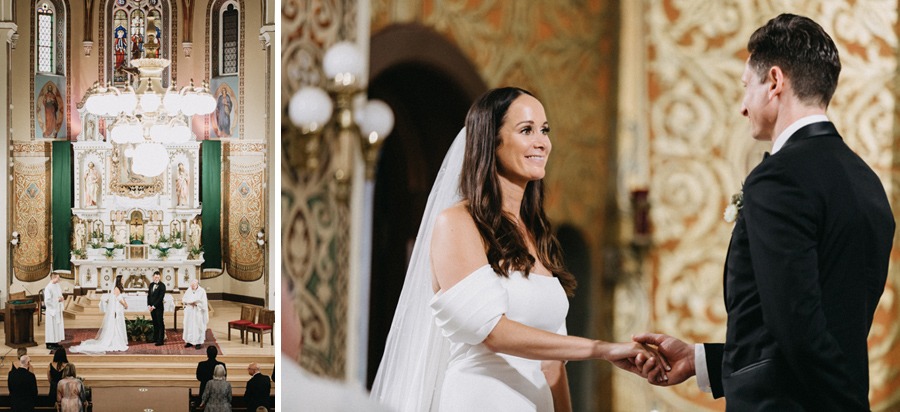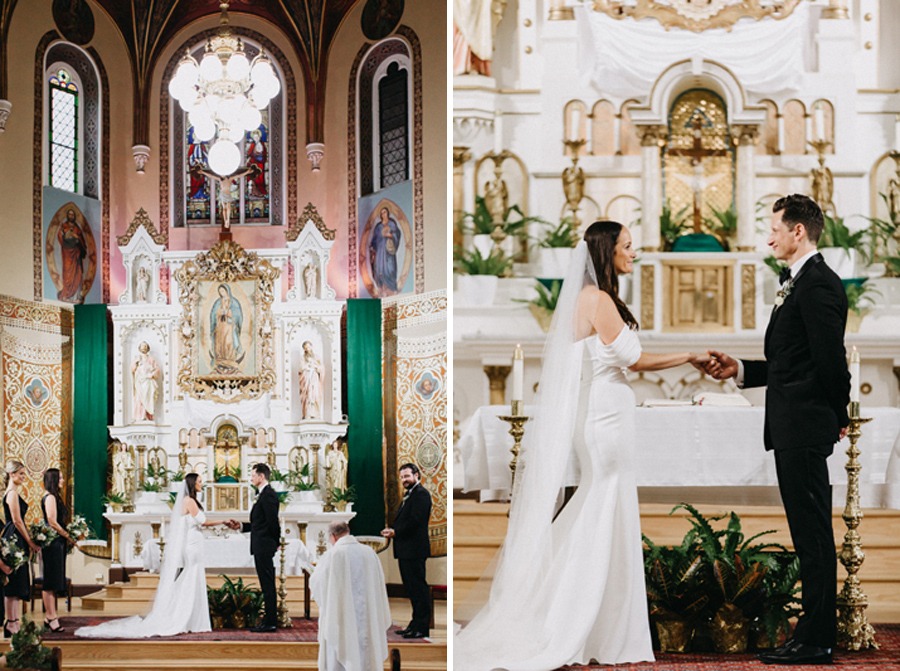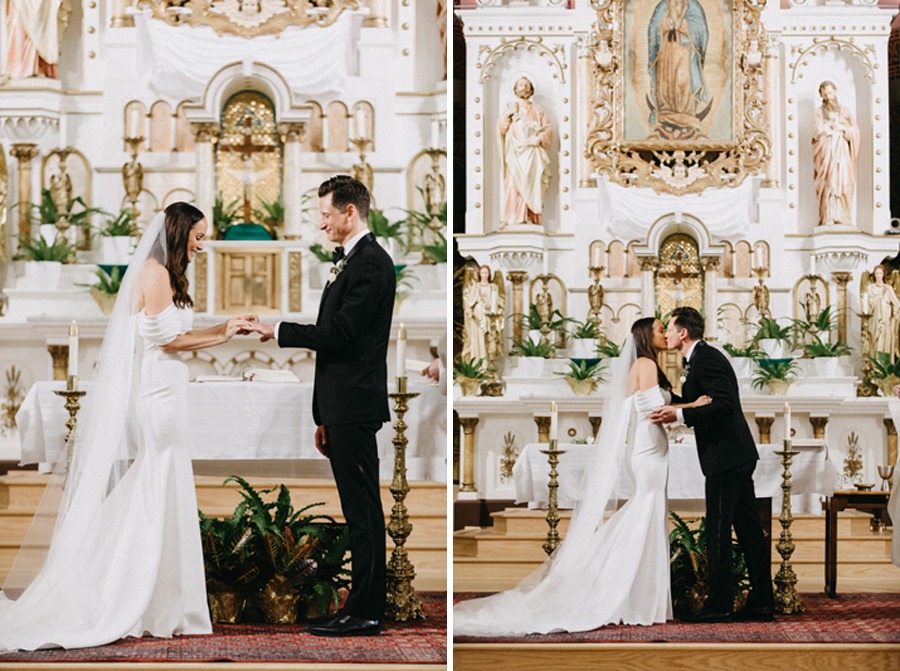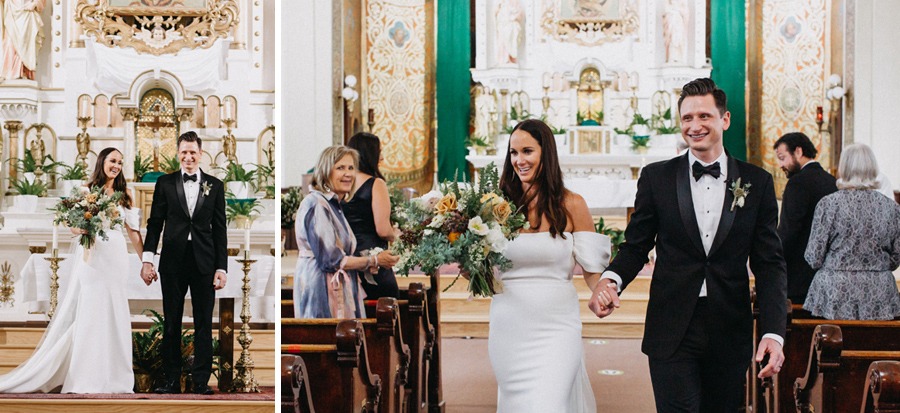 Warning: If you don't want to cry, cover your eyes, and scroll down. Because after the ceremony, Katie + Matt walked out of the church to a SURPRISE CAR PARADE! This year sucks. We all know it. But moments like these just make it all so much more bearable and we couldn't help to shed a few tears of joy watching Katie's students and Katie + Matt's friends honk and yell in true Covid fashion.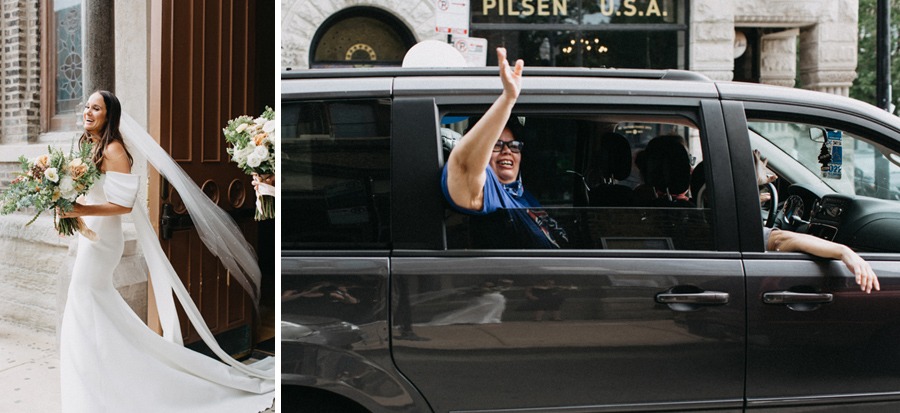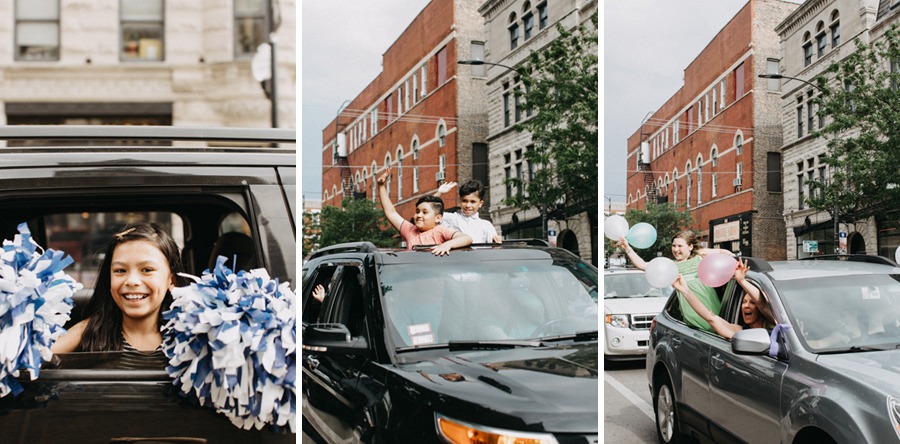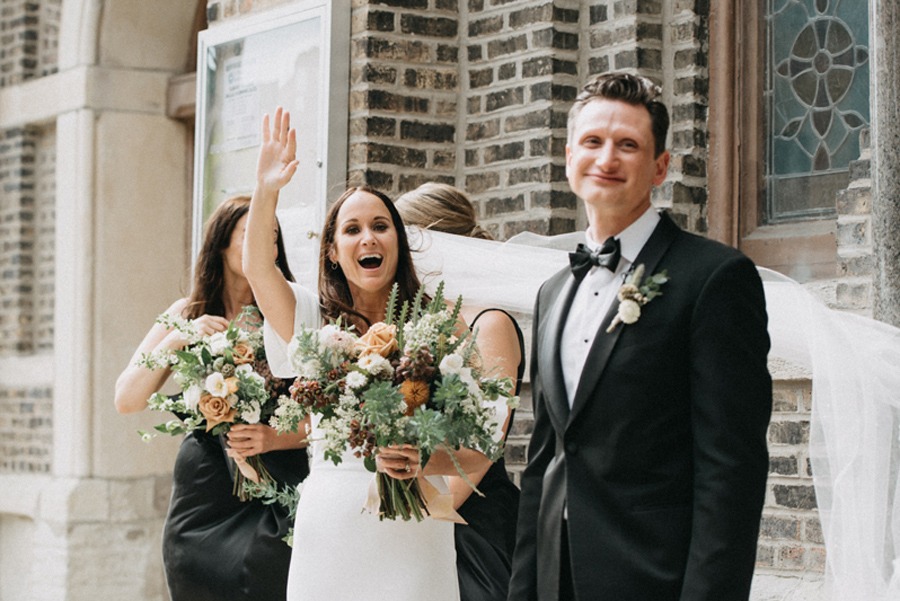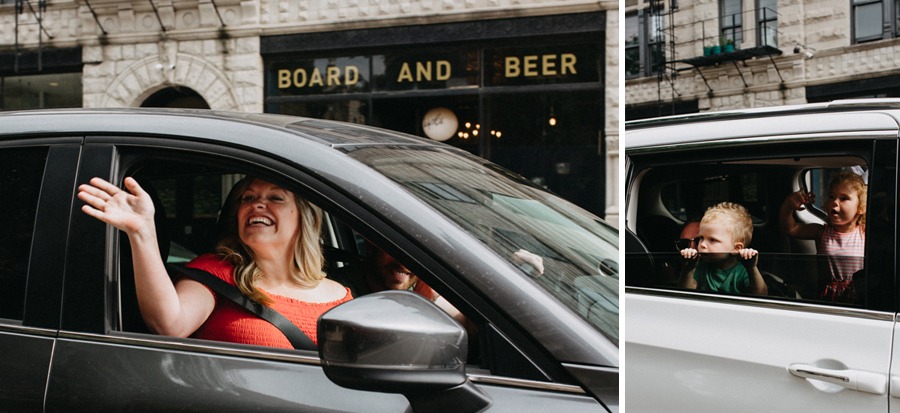 Following the parade, the party headed across the street to Dusek's for a champagne toast to next year when Katie + Matt will get to celebrate with all their family and friends there again!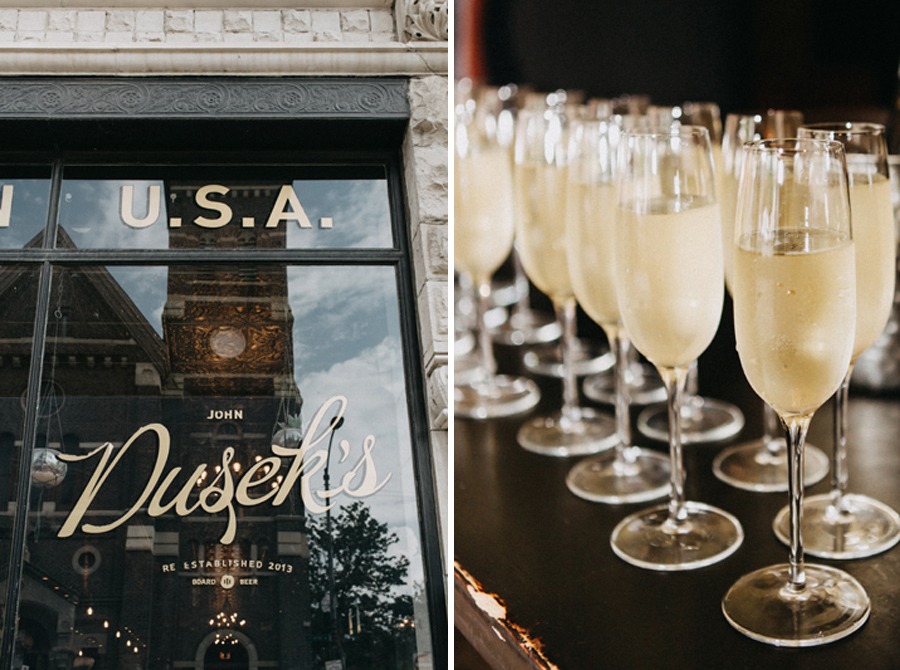 With a little champagne in their bellies, Katie + Matt and their entourage headed downtown with Loren Weddings to get some killer photos in just before it started to rain.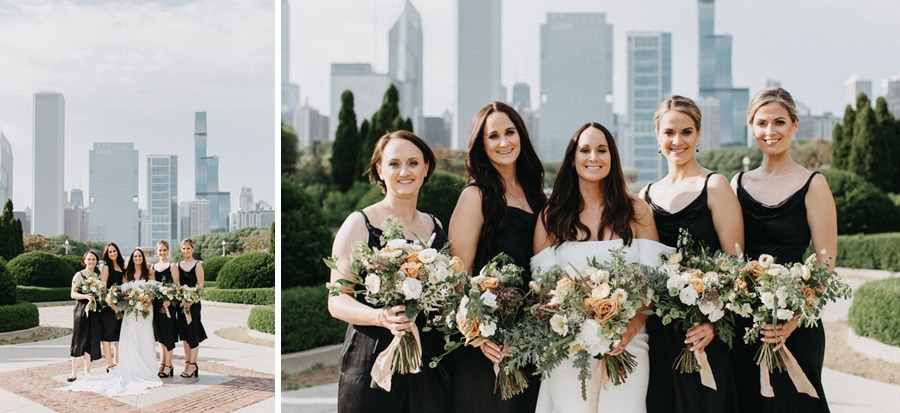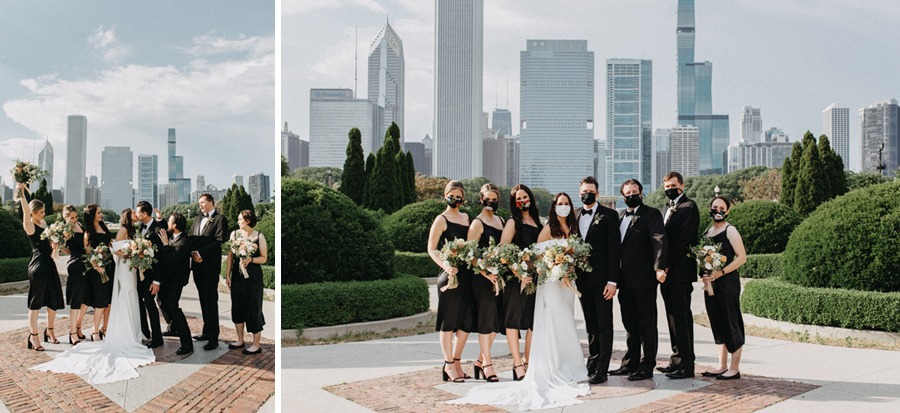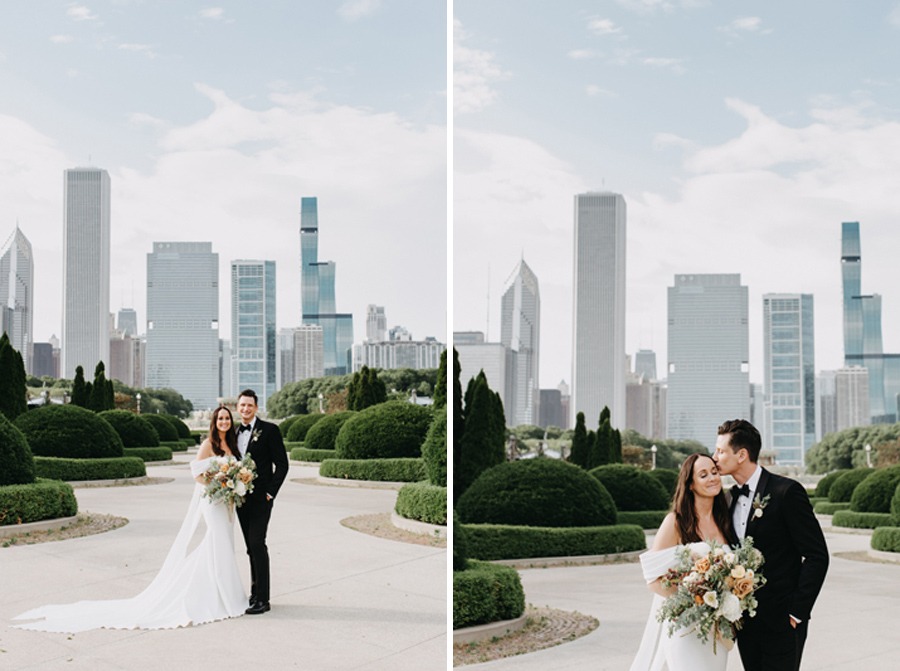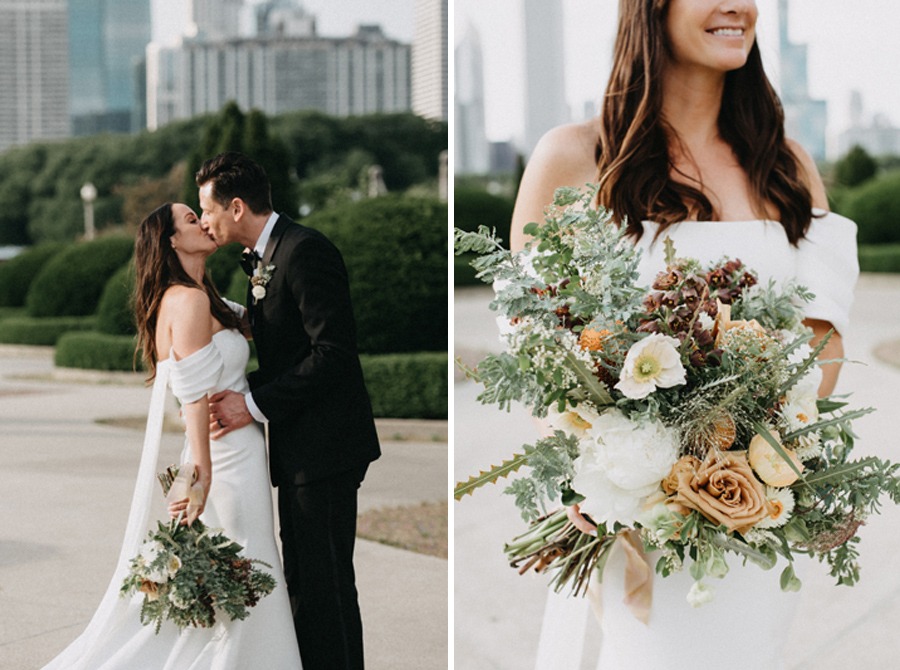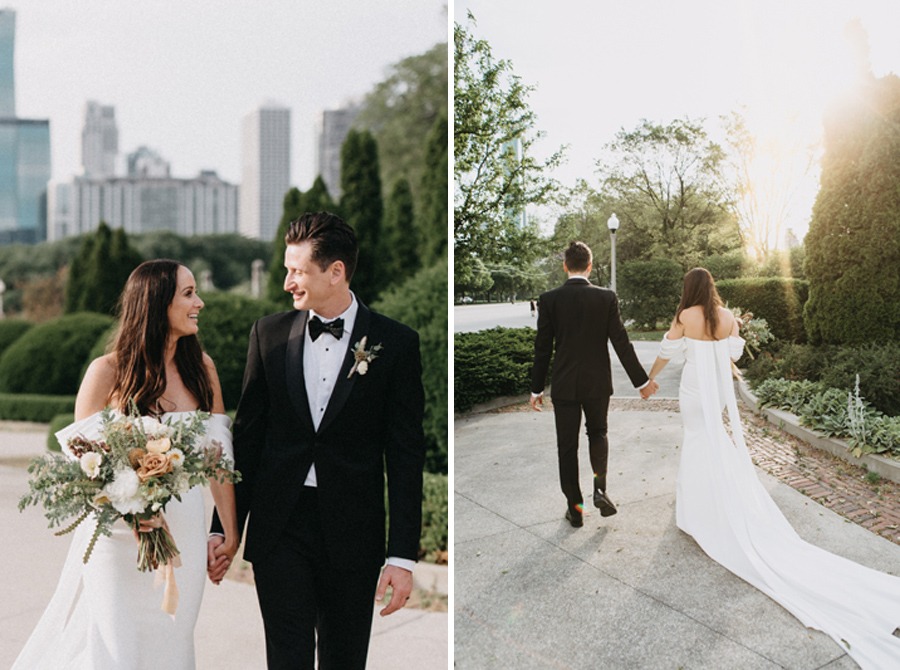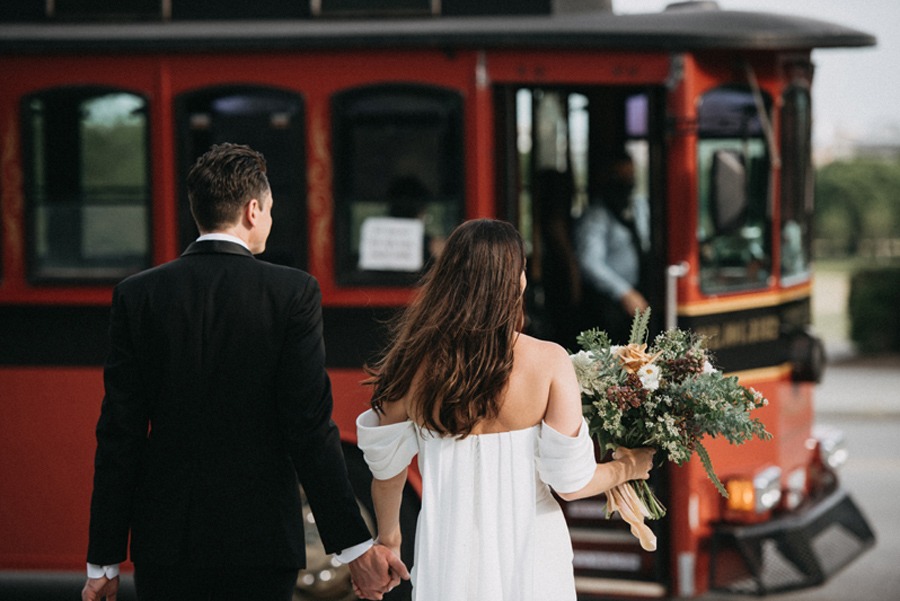 Meanwhile, we were at Katie's uncle's house in Highland Park watching the radar and praying that the rain would hold off – and it did! Katie + Matt and their families had just enough time for cocktails and a delicious outdoor dinner by candlelight.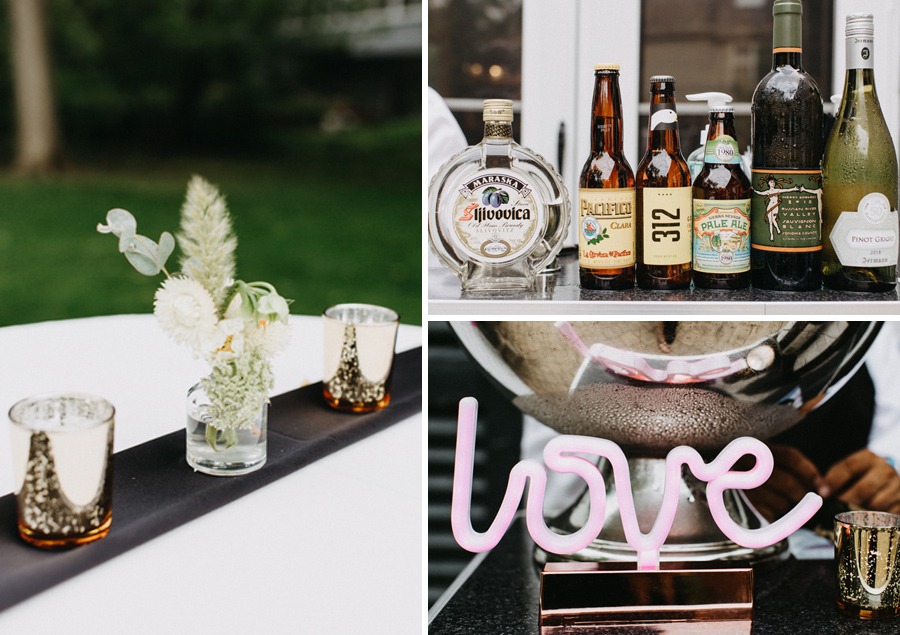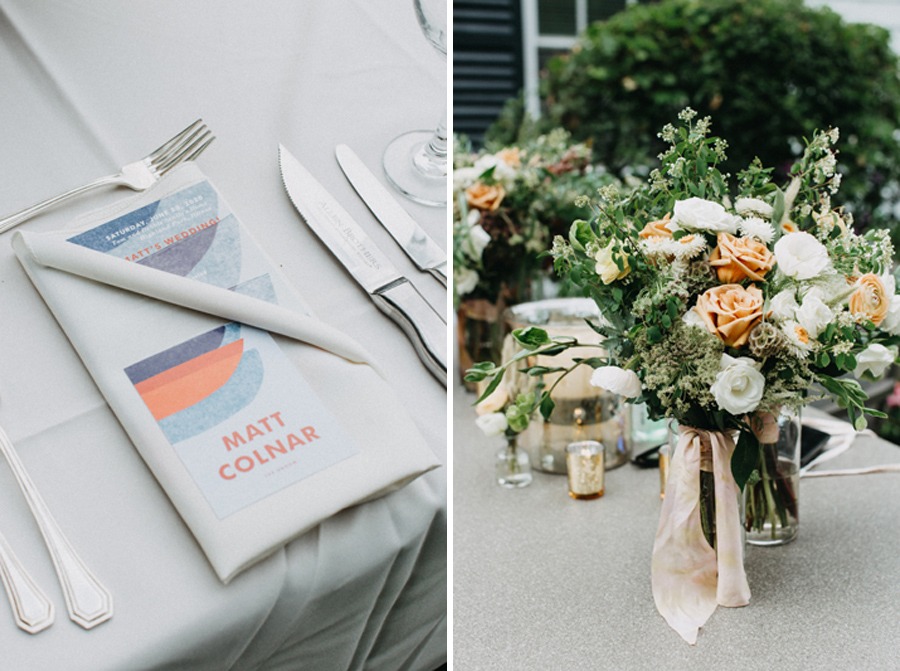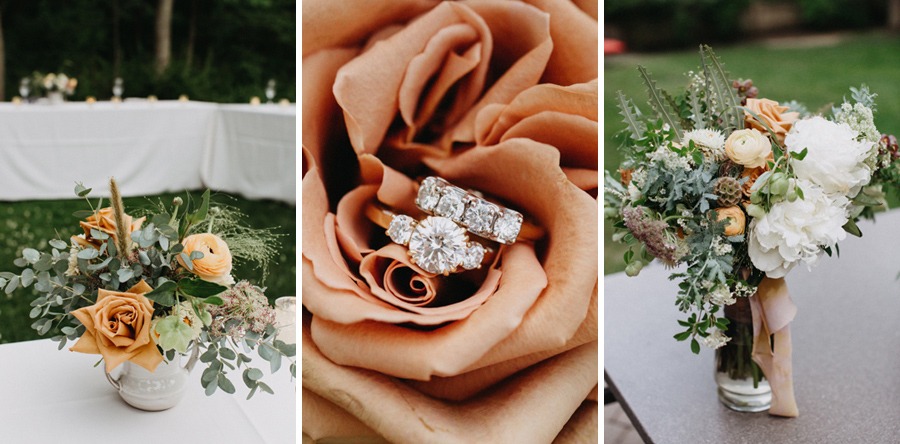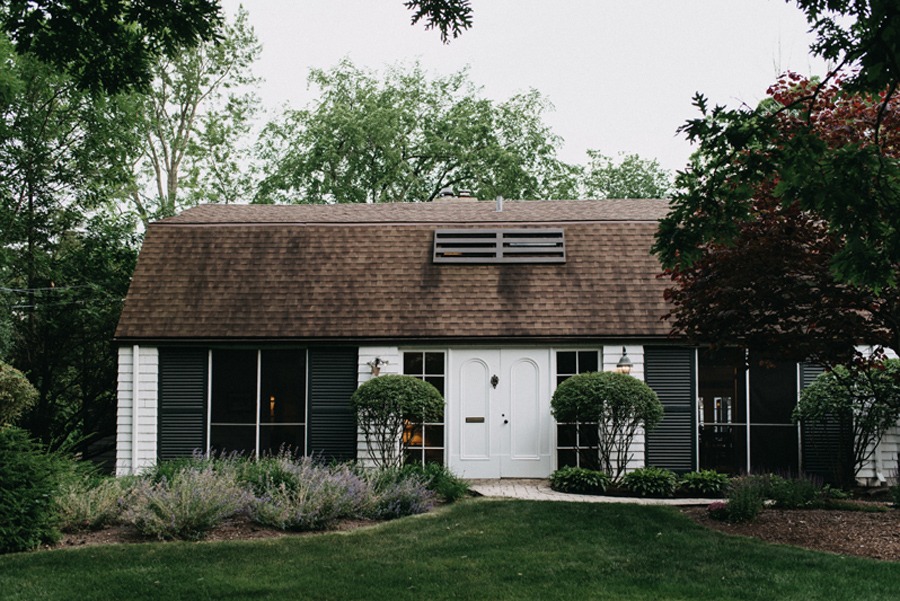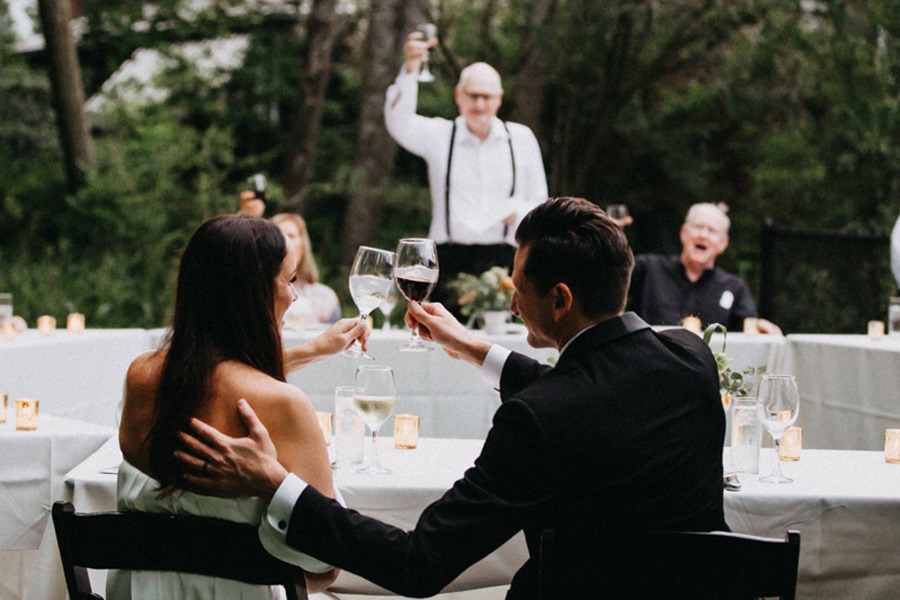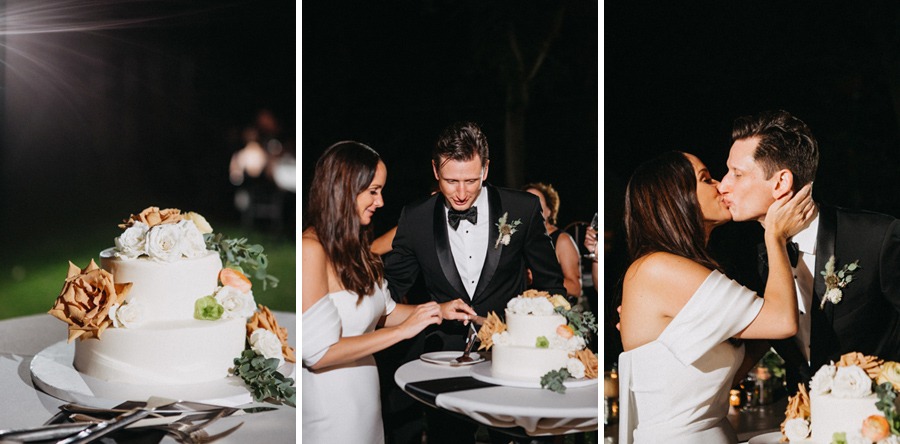 We loved celebrating with Katie + Matt and cannot wait to celebrate again next year!
*eye candy courtesy of Loren Weddings
Katie + Matt's Vendors
Ceremony Venue: St. Procopius Church
Champagne Toast Venue: Dusek's/Thalia Hall
Reception Venue: Private Residence
Caterer: May Street Cafe
Coordination: Anticipation Events
Photographer: Loren Weddings
Videographer: Leap Weddings
Floral: Asrai Garden
Hair & Makeup: Solo Salon
Hotel: Fairmont Chicago
Rentals: Highwood Rental & Party
Transportation: Second City Trolley & Cloud 9 Limo
Bakery: Sweet Mandy B's
Looking For More? Explore Related Posts: