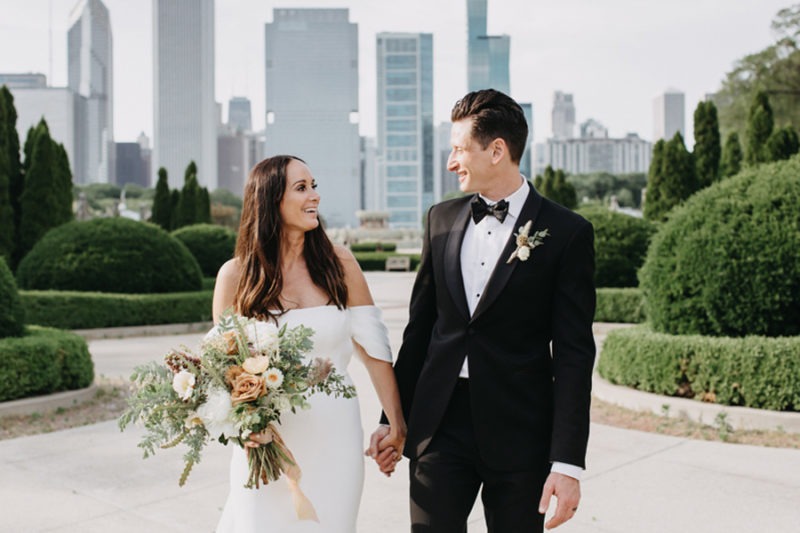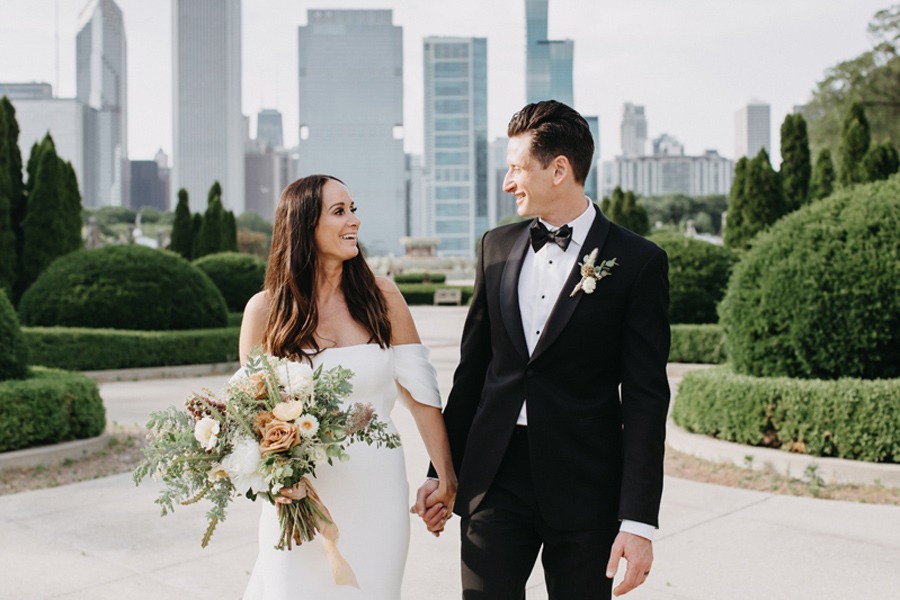 Many couples today are taking a less traditional route when it comes to weddings and decide to plan it all themselves. But is it worth it? How much time does it take to plan a wedding?
After all, weddings are only a one-day event, the planning shouldn't take THAT long, right?
Unfortunately, that's not the case. Even when both partners are working hard to get the wedding planning process out of the way, it can still end up in missed deadlines and pre-wedding stress if you don't start early enough. How long does it take to plan a wedding, then?
In this article, the team at Anticipation Events will help settle the matter once and for all.
on average, how long does it take to plan a wedding?
It is difficult to pin an exact time on wedding planning because every couple's timeline, circumstances, and comfortability range so much. No two couples are the same, so a plan that worked for your recently married friends might not be what works for you and your partner.
Likewise, it's important to also take a look at each element in a wedding and decide what parts of the event are must-haves, and what the two of you could do without. Trimming down the wedding planning process to the bare essentials leaves you plenty of room to dream and embark on DIY crafting nights once the venue is booked and vendors are confirmed.
Are you wonder how long it takes to plan a wedding? According to the latest research, it takes an average of 6 to 12 months to plan weddings. Some busy couples prefer to extend the wedding planning timeline to 18 months to give themselves some extra wiggle room, as well. The sooner you can knock out wedding planning, the better.
Wedding planning will always go smoother if both partners sit down with a wedding planning checklist and take on different tasks, rather than one person tackling the whole list. This will help reduce the stress of planning overall and prevent any unnecessary strain.
when to start wedding planning
You should start planning as soon as you can, but if you've just been proposed to, don't rush off and start making phone calls right away.
It's important not to sacrifice quality time immediately after the engagement. Enjoy the rest of the day with your new spouse-to-be and enjoy all the feelings that come with it.
You can focus on calling vendors and looking for venues the day after. This will also give you time to sit down with your significant other and talk about the wedding plans. What do they want out of the day, and what are some must-haves that they are looking forward to? This can help you in deciding which vendors and venues are right for the two of you.
what to do first
The first thing you should do when beginning wedding planning is take in the moment. You and your partner are about to embark on a lifelong journey sharing each other's ups and downs, victories and failures alike.
When you first start on that path, it can feel like there are a million obstacles in your way – and it's true, wedding planning isn't easy – but knowing what the reward is will help keep you motivated and in good spirits.
Keep this elated, newly engaged feeling in your back pocket for when you need a pick-me-up. You might be surprised just how good it feels, looking back on today.
the bare minimum time it takes to plan weddings
At the very least, if you plan on having a minimalistic wedding with a small guest list, you should still allow yourself two to three months to plan the wedding. Your dress might need to go in for alterations, or the caterer might be booked for several months.
Give yourself enough time to plan and problem solve. When wedding planning, it's not uncommon for vendors to be booked in advance and venues to be too busy to host your event, so take everything in stride and plan for things to go a little sideways.
With enough preparation, even with a short timeline, you might be lucky enough to have some time to spare before the big day. Above all else, it's important to allow yourself to forget about the stress of planning, enjoying the day, and the promise it brings. This is your big day, and your partner's big day, so make it worth remembering!
giving guests notice when planning a wedding in half the time
If you are planning a wedding that is set to occur less than 12 months from the engagement announcement, planning your guest list and sending out save the dates should be one of the first things you do.
While the venue and location are both important details of a wedding plan, they shouldn't be prioritized over informing guests about the wedding. Guests will need notice so they can take time off work and book any necessary flights and accommodations for the trip. For some people, it's unlikely for that to happen within 6 months of hearing about an event.
This is especially important if you are planning to have the wedding in a different country than the guests reside in, as they may need time to renew their passports, which can take several months even when expedited.
A secondary Save-the-Date can be sent out closer to the wedding date to inform guests about any missing information as it is confirmed, such as venue, exact times, and potential activities in the area for after the wedding.
what does a sample wedding planning timeline look like?
A sample wedding planning timeline should be customized to the amount of time you have until your wedding. On average, couples wait anywhere from 12 to 18 months to have their wedding, though this can be much longer or much shorter depending on the circumstances.
The timeline will have your wedding date with several day-of things to do. You will see a month-to-month overview of all the major items to check off. Once you get closer to the big day, the to-do list will be broken down into smaller details on a week-by-week basis to help keep you on track.
These wedding planning timelines can be downloaded over the internet with nice wedding designs, or several services provide an easy app interface so you can check things off on the go. Wedding planning takes plenty of discipline and organization, so it's important to find the right format to help keep you on track.
Wedding Planning Checklist
While there are more comprehensive wedding planning checklists out there, it's important to get the brief details out of the way.
12 Months Away
– Choose a prospective wedding date, as well as a backup date
– Create a guest list
– Discuss your budget
– Explore options for ceremony and reception venues
10 Months Away
– Book venues and vendors
– Create and send out save the dates
– Purchase a dress
– Purchase worn accessories
8 Months Away
– Refine the guest list
– Create gift registries
– Find hotels for guests
– Plan the honeymoon
6 Months Away
– Purchase wedding invitations
– Book transportation to and from venues for guests
– Schedule dress fittings
– Purchase wedding bands
– Decide on bridesmaid and groomsmen attire
3 Months Away
– Ensure all documents are in order, for travel and wedding plans
– Send wedding invitations
– Purchase wedding accessories such as guest books, flowers, and a ring bearer pillow
1 Month Away
– Check-in on guests who have not RSVP'd
– Create a wedding day timeline to send to vendors
– Review ceremony details with the officiant
– Apply for a marriage license
– Begin writing vows
Week Of
– Confirm all vendors for the event day
– Prepare any final checks for the venue and vendors
– Give the final count to the caterer
how long should it take to plan a wedding?
How long does it take to plan weddings if you were to stack up all intermittent hours of phone calls, meetings, and discussions over the dinner table? It might not seem like a lot at the time, but it adds up quickly, especially if only one partner is planning the event.
Couples who decide on a short engagement might feel the effects more, having to squish all of the planning and problem solving into a few short weeks. Time flies when you're preparing for the big day, and you haven't even created a timeline for the day-of yet.
"Planning a robust wedding day timeline may be the most important thing you can do to minimize stress throughout the weekend. A clear wedding timeline will eliminate confusion and scheduling conflicts, and it'll keep everyone on the same page, from your bridesmaids to your glam team to your caterers."
– Sarah Hanlon
On average, couples who do not use a wedding planner will spend the equivalent of eight to twelve full days planning their wedding. That's anywhere from 200 to 300 hours and a lot of wedding planning that could be skipped by hiring an event planner!
Planning weddings isn't for everyone, and if you have a busy schedule, you might want to hand the reigns off to someone else. The point of the wedding is to celebrate you and your new spouse, so why make it stressful? The event should be one to remember, not just for the guests, but for the two of you as well!
the pros and cons of a long engagement
How long should you stay engaged? While the real answer depends on what works best for the two of you, many newly engaged couples are swooning over each other, ready to say "I do" right then and there. So, what are the benefits and the drawbacks to having a long engagement, and should you have one?
First, how long does it take to plan a wedding between the two of you, and do you have family members out of state or out of the country? Consider how long it might take you to plan a fun getaway or vacation because that's part of wedding planning as well. (Remember, there's a honeymoon!)
These are the main thing to consider when deciding whether to have a short or long engagement, as they will help you prioritize your timeline.
For many couples, however, there are benefits to a long engagement:
– If you are paying, having a longer engagement will give you plenty of time to save up.
– If you want certain vendors for the ceremony or reception, a longer engagement will get you in with them before their books fill up.
– More time to DIY decorations, invitations, and more, rather than scrambling last minute to pay for overpriced wedding décor.
The drawbacks to a long engagement are:
– After a while, you will probably start feeling impatient for the planning to be over so you can enjoy newlywed life.
– You might be tempted to change your wedding vision halfway through or even later. New wedding trends emerge with each season, giving you new ideas, but this could cost you time and money.
– Major life changes might throw a wrench into your plans, such as one of the bridesmaids becoming pregnant, or falling out of contact with a groomsman.
let a wedding planner at Anticipation Events help plan your special day
However you do it, we are here to help, reach out and let's talk about how to get you down the aisle on whatever timeline you have in mind.
References:
1. Sarah Hanlon, A Step-By-Step Guide to Creating Your Wedding Day and Weekend Timeline
Looking For More? Explore Related Posts: