There are plenty of event planners in Chicago, but they're not all created equal. Most professionals in this fieldwork in specific niches that target unique segments of the market.
This article will offer a comprehensive introduction to the types of event planners out there, the services they offer, the unique skills and training required to perform specialized types of event planning, and more.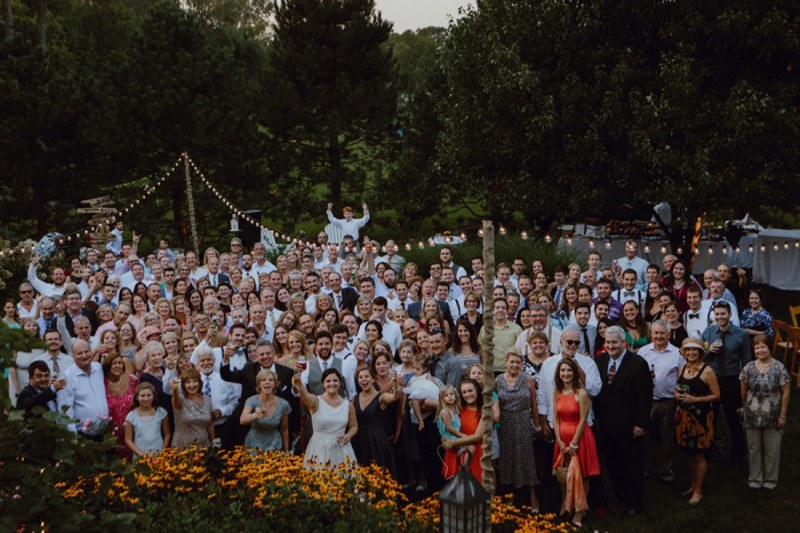 what is an event planner?
An event planner is a professional who helps clients plan parties, weddings, conventions, corporate meetings and other events by coordinating details, making arrangements with contractors, and ensuring that everything goes smoothly on the day of the event. If that sounds like a lot of work, that's because it is.
Event planners often work well over 40 hours per week, must multi-task to help their clients accomplish a wide variety of goals, and must coordinate large, diverse groups of people. There's a reason clients are willing to invest in hiring an event coordinator.
is there a demand for event planners?
There is a high demand for event planners in the United States. According to the U.S. Bureau of Labor, "Employment of meeting, convention, and event planners is projected to grow 7 percent from 2018 to 2028, faster than the average for all job occupations" (1).
Part of the reason demand for event coordinators is so high is that these professionals work in a diverse array of fields. Some focus on helping corporate clients organize internal meetings and industry conventions, while others offer their services to the private sector to plan events like weddings, birthday parties and anniversaries.
Since there will always be a need for professional, specialized help in these fields, workers in this field experience a high level of job security.
how many hours do event planners work?
Event coordinators need to be flexible when it comes to scheduling. In lulls between scheduled events, they may not have much work at all. When making arrangements for specific clients early on in the planning process, they can expect to work full time. Most professionals can also expect to put in a lot of overtime as their deadlines approach.
The busiest times for event coordinators are the days or weeks immediately preceding a large party, conference, or meeting. During this time, these professionals may need to travel to meet with subcontractors or clients, deal with last-minute issues, and work long hours to ensure that everything goes smoothly on the big day. They'll also be busy the day of the event ensuring that everything is going as planned and should plan to be available for cleanup afterward.
what do event planners do?
Event planners do a lot of different types of work. They coordinate with clients on everything from finding the perfect location to hiring caterers, and more. Their primary job is to take the stress off clients responsible for throwing amazing parties or corporate events by coordinating with vendors and other professionals to bring their visions to life. That requires a lot of work (2).
Creating a plan
The first step event coordinators will take is to confer with their clients regarding their unique visions. Every party, meeting, or convention is different, so each one requires taking a unique approach. The planner will be
able to take the client's vision and turn it into an actionable plan. Good coordinators will meet frequently with clients throughout the planning process to make sure each detail of the plan will live up to their expectations.
Setting the scene
Once an event planner has an idea of what the client wants, how many people will be in attendance, and what atmosphere will be most appropriate, he or she will start scouting locations. Finding the right location requires balancing the client's needs, priorities, and budget. It's often necessary for planners to scout many locations before finding the right one.
Coordinators will also put in the legwork to prepare the venue for the event. This may involve hiring professional decorators, coordinating with catering companies to come up with a food and beverage lineup, finalizing design layouts, and sending out invitations to private parties or marketing corporate events. Event coordinators will also negotiate prices with vendors on their client's behalf, ensuring that every cent of the budget is money well spent.
Managing the big day
Most of an event coordinator's work occurs before the big day, but that doesn't mean he or she can just stay home. The event planner will arrive hours early to the party prepared to provide guidance to vendors, manage setup, and make last-minute plans so that their clients can focus on their own unique roles and responsibilities and still have a good time. They will be on-hand all day to deal with any issues that arise and ensure that everyone can enjoy themselves.
Wrapping it up
The work doesn't slow down after the event has wrapped up, either. Event coordinators also need to stick around to make sure all the vendors receive their pay, ensure that rented tables, chairs, and other equipment gets returned, and oversee the tear-down process. In some cases, coordinators will still be finalizing payments and facilitating tear-downs hours after the guests have gone home.
types of event planners
There are many kinds of events, so it should come as no surprise that there are also many kinds of event planning. Most professionals focus on one or a few different event types, ranging from non-profit fundraisers to corporate meetings, private weddings, baby showers, and more.
Most successful independent event organizers focus on one or two niches (3), although full-scale companies can typically help clients in a wide variety of fields.
Here are some of the types of event coordinators:
General Event Planners
Companies that offer a range of event planning services can work with many different clients because they have experience organizing a wide variety of different events with disparate goals, attendees, and priorities. They handle everything from small, private parties to giant, large-scale conferences with thousands of attendees.
Wedding Planners
Wedding planners specialize in helping couples ensure that everything goes smoothly when they get hitched. They know the ins and outs of everything from choosing cakes and dresses to choosing venues, arranging catering, finding photographers, and more. Wedding planners are also great at managing details on the big day so that couples can focus on enjoying themselves.
Venue Managers
Venue managers don't offer the same comprehensive services as general event planners. They focus only on their own spaces and are often employed by concert halls, ballrooms, and arenas. Since venue managers typically work with corporate clients, they may also be able to help with sales and marketing for paid events.
Donor Coordinators
Donor coordinators work exclusively with non-profit organizations. They have plenty of experience with soliciting donations at fundraising events like lunches, dinners, parties, and shows. Donor coordinators are also great at creating relationships with sponsors.
Catering Services Managers
Catering services focus exclusively on providing food and drinks for guests. It's common for general event planners to subcontract catering service managers to get help with menu design, food preparation, and more.
Event Social Media Coordinators
These specialists focus exclusively on promoting events on social media. Their services aren't generally necessary to organize private parties. When corporate event planners or donor coordinators want to get the word out about a paid event, they often turn to event social media coordinators for help with creating unique hashtags, setting up live feeds, designing digital campaigns, and other aspects of getting the word out.
Volunteer Coordinators
Some companies and non-profits may be tempted to assign event coordination duties to volunteer coordinators hand-picked from their staff. Volunteer coordinators may receive some extra compensation for their work, but they're not professional event planners, so they don't have specialized training and expertise.
Communications Managers
While it's never a good idea for companies to just choose random staff members to fulfill event coordination roles, some large companies do hire internal planners, often referred to as marketing or communications managers. These professionals may be charged with organizing occasional events, but the focus is always on promotions.
what skills are required to be an event planner?
Being an event planner requires a diverse set of skills. They differ slightly based on each professional's niche market, but there is a certain skill set that all people working in this field must have if they want to succeed.
Attention to detail
Flawlessly executed events don't just happen. They're the result of seamlessly integrating dozens or hundreds of details. People who want to work in this field often make extensive checklists, to-do lists, itineraries, and vendor contact lists, but no amount of record-keeping can entirely replace a general propensity for attention to detail. Overlooking even one seemingly insignificant aspect of planning can lead to unexpected disasters.
Here are some of the skills a good event planner possesses:
Good Communication. Event coordinators must interact with dozens of professionals working in very different fields. They don't just spend a lot of time communicating with clients, but also build relationships with vendors, sponsors, designers, venue owners, and many other professionals. That's why excellent written and verbal communication skills are a must. Planners need to be great listeners and learn how to convey their clients' needs with confidence and clarity.
Problem-Solving Skills. No matter how carefully all the details of an event have been put together, chances are something will go wrong somewhere along the way. A keynote speaker might get stuck in traffic, for example, or a catering service might give notice of last-minute menu changes. Event organizers must possess excellent problem-solving skills such as the ability to think on their feet, make quick decisions, and stay calm in the face of potential chaos to hold everything together when unforeseeable challenges arise.
Complex Multitasking. No matter what kind of event is in the works, coordinators need to be able to multitask if they want to make and execute plans on a tight schedule. This article has already discussed a few of the responsibilities that make their way onto professional organizers' plates, but what it hasn't mentioned is that oftentimes, they all come up at once. Planning companies may have staff on hand to assist event planners, so it may be possible to delegate some of the work, but this is not a job for exclusively lateral thinkers because it requires an almost superhuman amount of multitasking.
Budgeting and Negotiating. Event coordinators often have well-established relationships with vendors, venues, and other service providers, which allows them to negotiate more effectively on their clients' behalves. They still need to be expert negotiators, though. Not all clients have unlimited budgets, so it's important for coordinators to understand how to best use the client's available funds to create a memorable event that perfectly suits their guests' expectations.
Creative Thinking. All aspects of event organizing require creative thinking. While tasks like decorating and invitation design can be outsourced to professional artists and designers, coordinators still need to be able to adopt different perspectives to facilitate planning. Thankfully, creative thinking is actually a skill that can be learned (4), so those interested in getting into this field can get a jump-start by cultivating these skills.
contact anticipation events today for all your event needs
No matter what type of event someone plans to put together, a professional event coordinator will be able to help. Working with a company instead of an independent contractor guarantees that clients of all types will be able to find the services they need.
Browse our website for additional information or get in touch with questions today.
References
Looking For More? Explore Related Posts: