We love a good winter wedding like Oksana + Dave's in the Skyline Loft at the Bridgeport Art Center. There's just something so perfect about being inside and dancing the night away while the snow falls outside. It almost makes us wish it was winter now. Almost.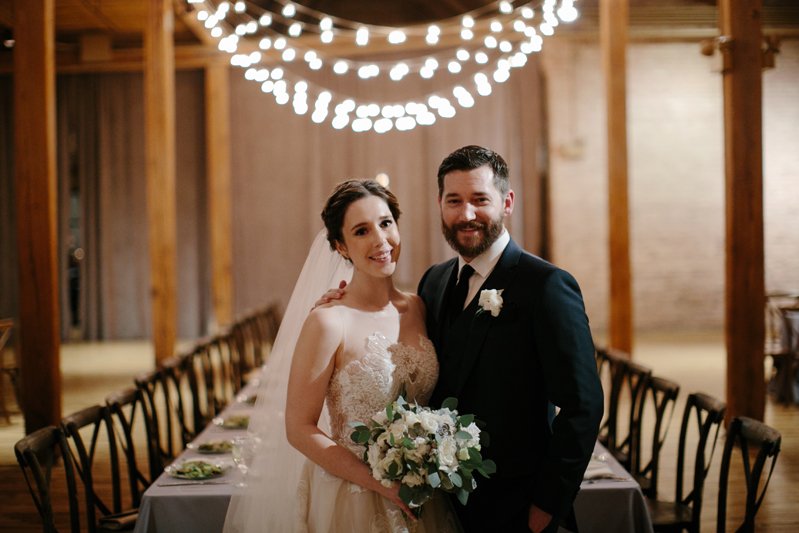 Oksana + Dave started the day getting ready with all of their best people before braving the cold to head to their ceremony. Glance back up at that dress! Oksana was simply stunning and we love their getting ready PJ's. Even their dog was looking pretty dapper for the occasion.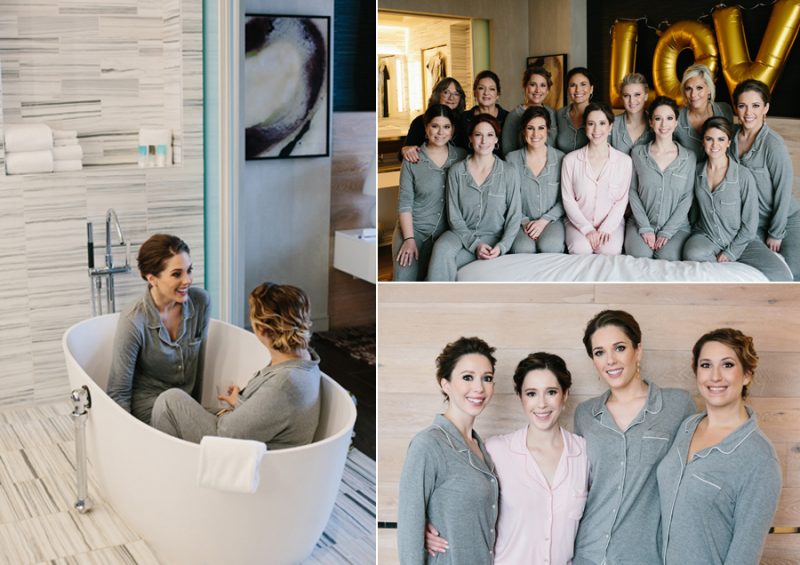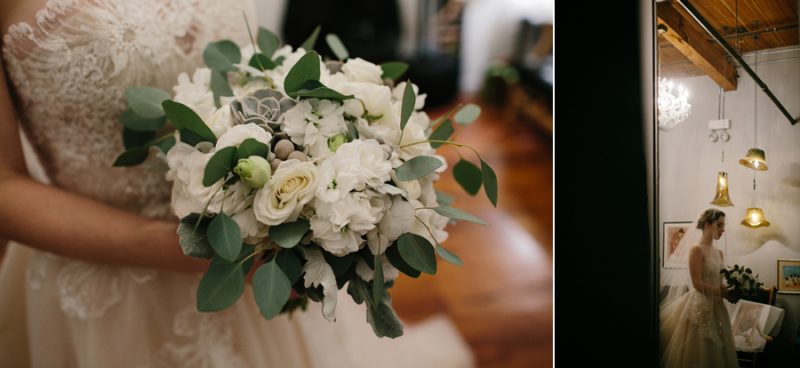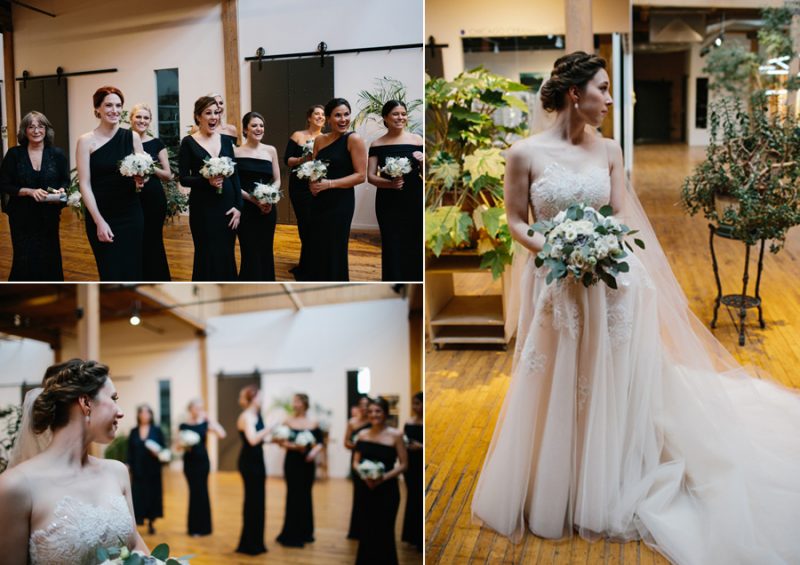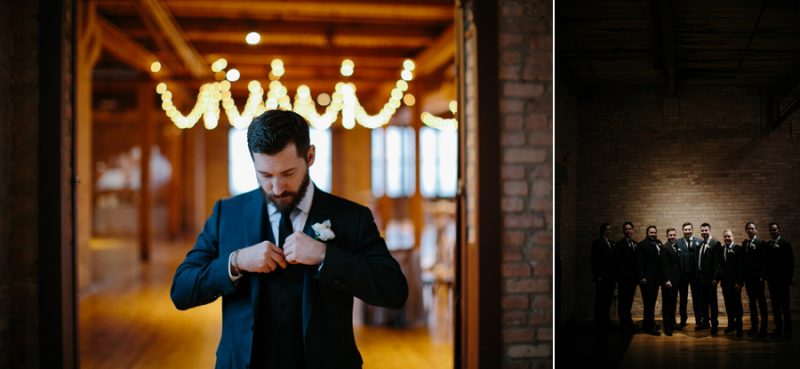 From there, Oksana + Dave headed to the Skyline Loft at the Bridgeport Arts Center for their ceremony and reception. They incorporated some Ukranian traditions into their reception and it truly felt like a family reunion. We loved the twinkling lights draped over their ceremony and the soft blues and greens of their color palette. Add in the lush greenery and simple white flowers: it was the perfect warm setting for a cold winter night.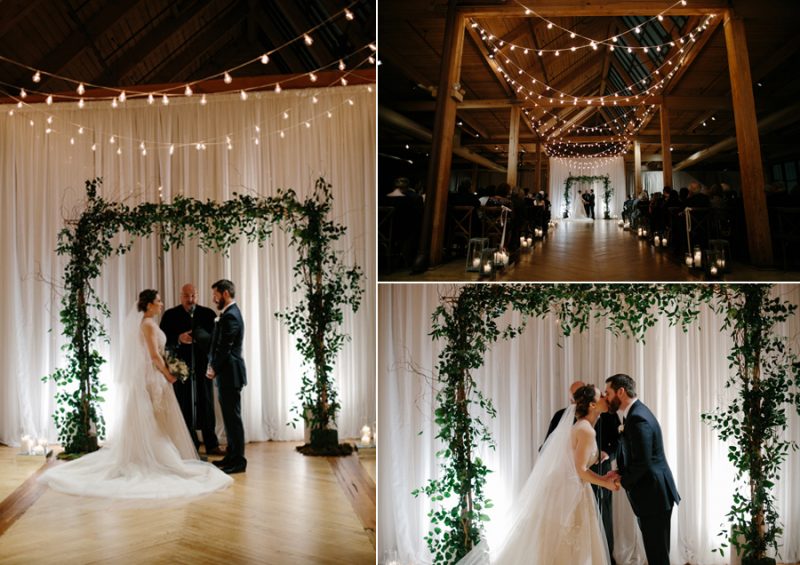 *eye candy courtesy of Anna Guziak Photography + Aneta Wisniewska
Ceremony+Reception: Bridgeport Arts Center
Caterer: Catered By Design
Coordinator: Anticipation Events
Band/DJ: The Hemispheres
Photographer: Anna Guziak Photography + Aneta Wisniewska
Ceremony Musicians: Dolce Strings
Makeup: Shannon O'Brien
Hotel: Hyatt Regency McCormick Place
Florist: Stemline Creative
Bakery: Bake
Rehearsal Dinner-Lou Malnati's – Lincolnwood
Lighting/Decor: Art of Imagination
Photobooth: Fotio
Looking For More? Explore Related Posts: