So you already know that Elizabeth & Mike got married.  And that it was a glorious, intimate Chicago wedding at A New Leaf.  But you need details!  And pictures!  And fluffy clouds and rainbows!  So here you go….
It all started with a little yellow pair of shoes at The Sofitel downtown.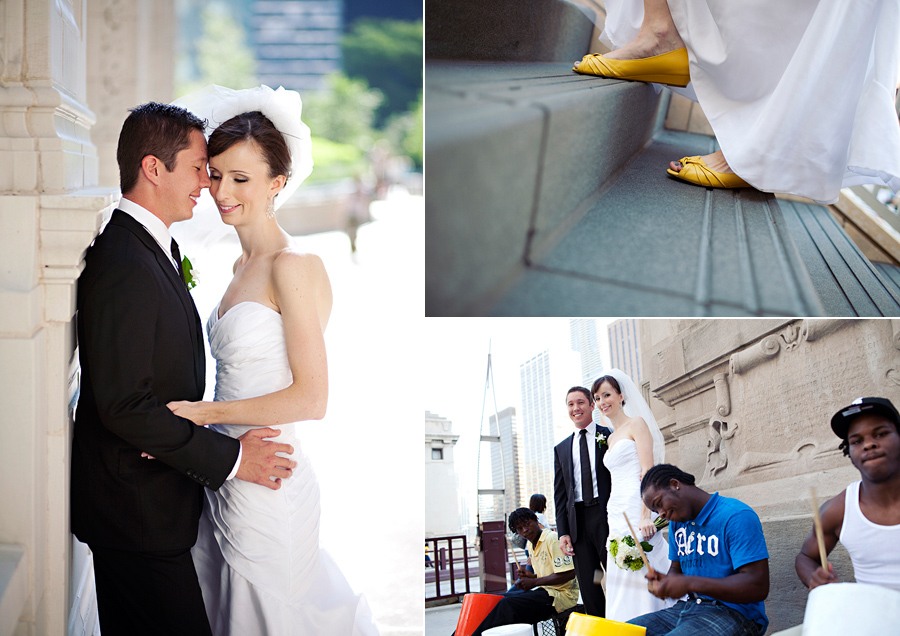 Elizabeth got a finishing touch on her veil before seeing her groom for the first time while Mike got all spruced up and ready for his bride.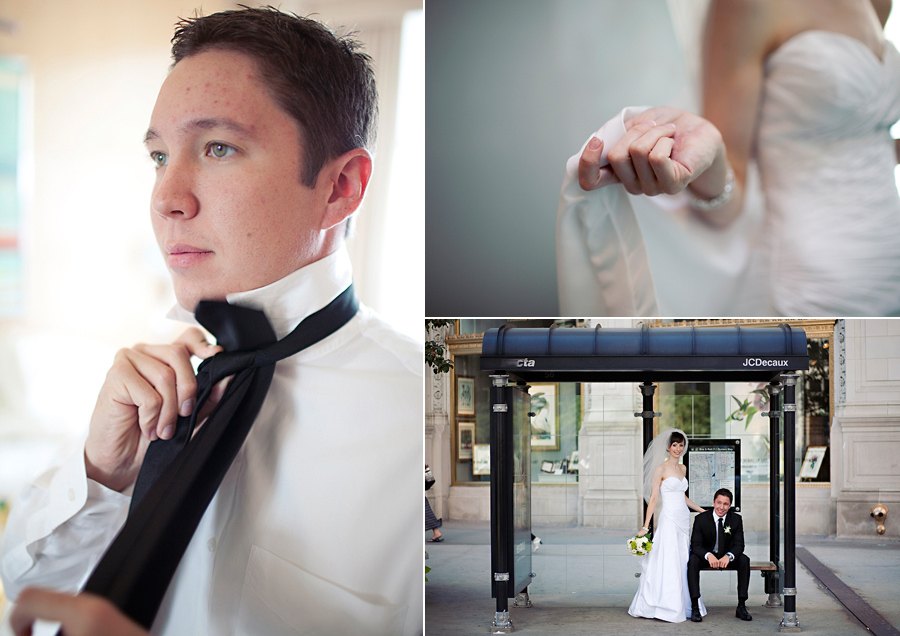 So Elizabeth picked up that gorgeous train and hailed a cab instead.
A photo shoot downtown occurred, until that pesky "day-of" timeline insisted that they stop and come get married already!  So they walked away until these guys insisted on one more song…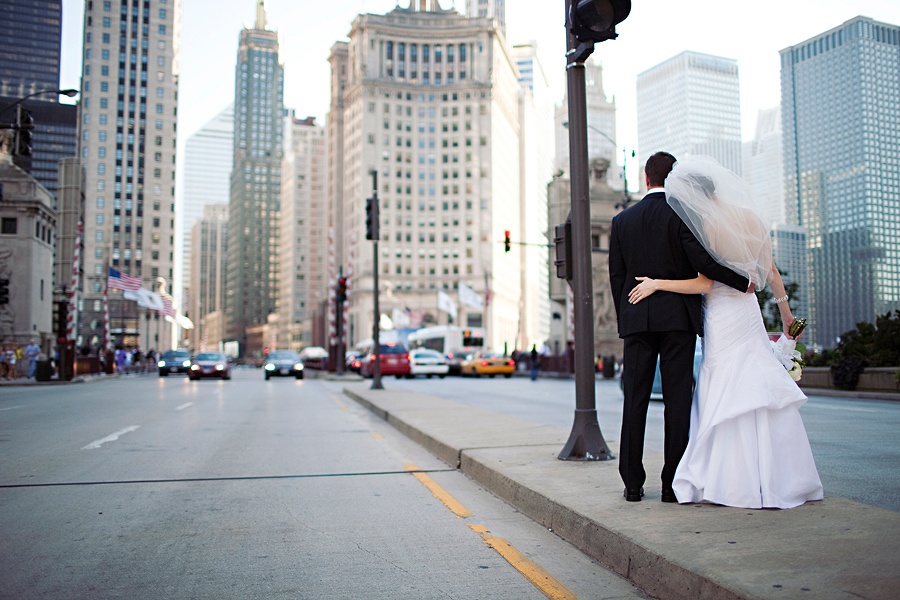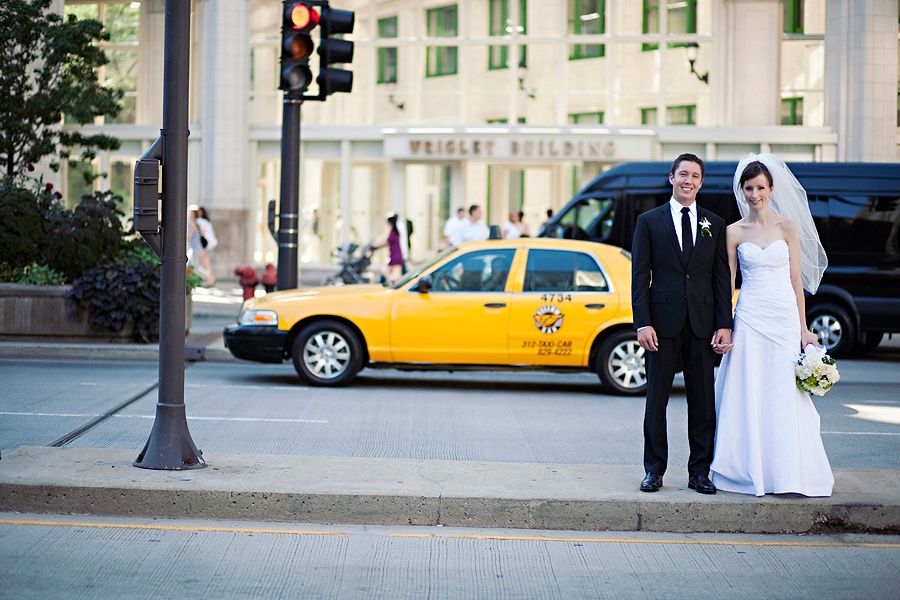 Back at A New Leaf things were ready to go and a bridal party was demanding to be photographed!
Mike and Elizabeth had one last quiet moment together alone…
It was time…
and just like that, they did it!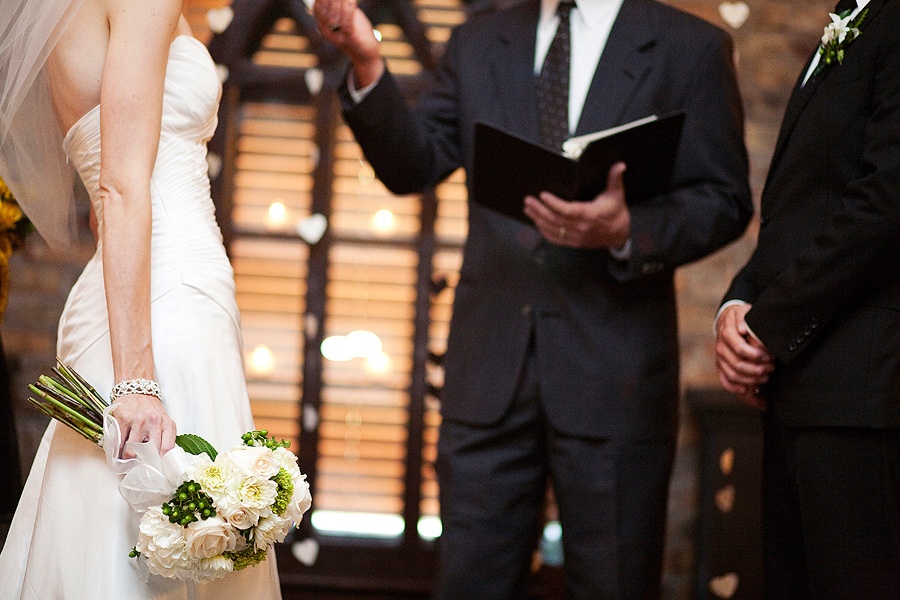 Elizabeth's sister (and Maid of Honor) Katie, gave a hilarious toast to the newlyweds.
They shared some cake, a dance and some quiet time in the ribbon room before the party ended and they jetted off to Italy for their honeymoon.
It just could not have been easier or more fun working with these two incredible people.  To Mike & Elizabeth, I loved being "the other Elizabeth" in your lives during the ups and downs of wedding planning. Seeing it all come together for you on this day was beyond rewarding.  While my in-box felt strangely empty after it was all over, I am so grateful to know that I will be seeing you again at another Lindner extravaganza in 2011!  In the meantime, may your sandwiches never have mayo, your stockings be full of sauerkraut and your glasses full of mojito! (You truly won't regret it.)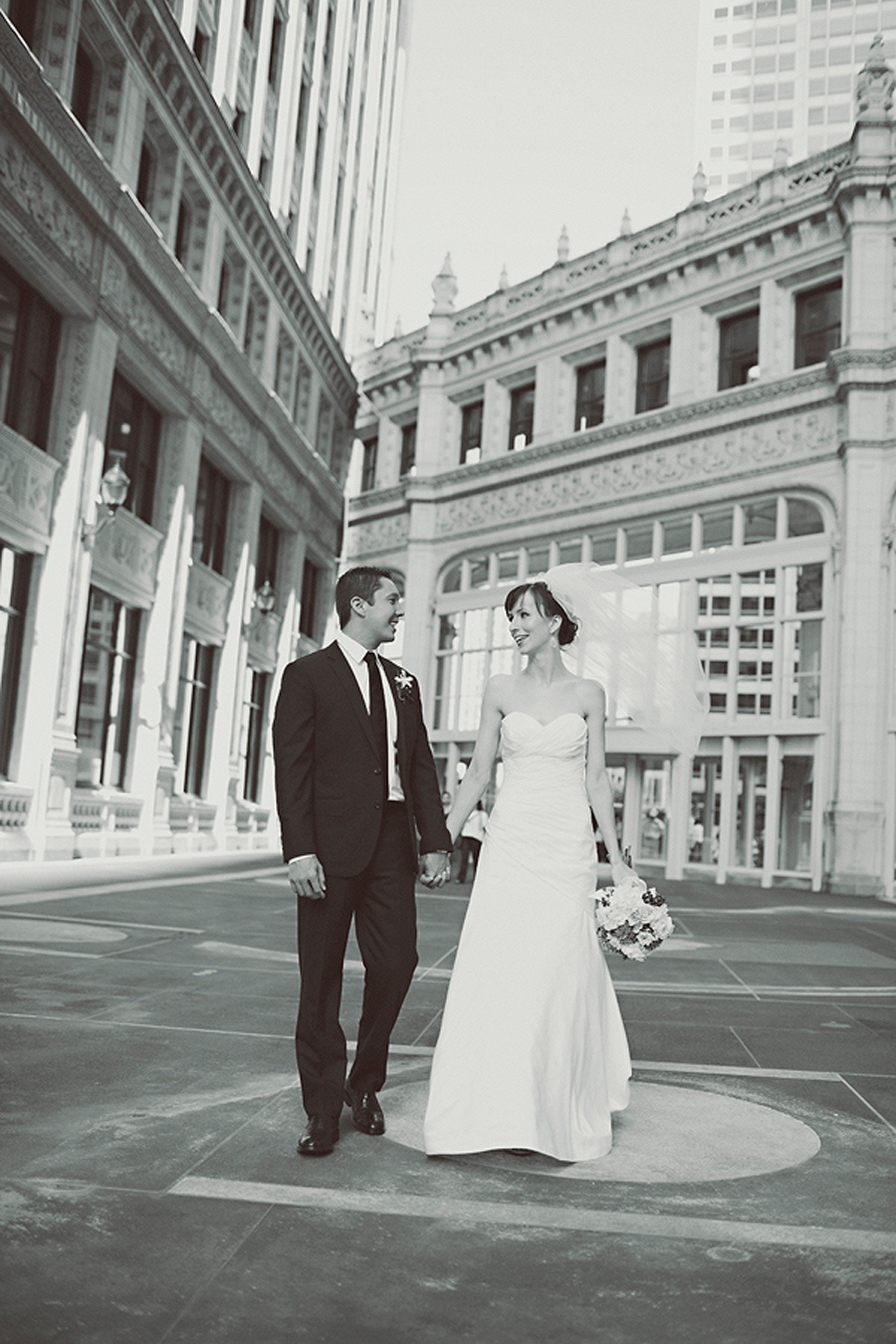 Elizabeth + Mike's vendors:
Ceremony & Reception: A New Leaf
Catering: Food Evolution
Guest Accommodations: Sofitel Chicago Water Tower
Rehearsal Dinner: Gino's East
Photography: Michael Rastall Photography
Florist: Rachelle with A New Leaf
Wedding Style: Anticipation Events
DJ: Kristin with Toast & Jam
Ceremony Music: Panache Entertainment
Hair: Sine Qua Non
Make-up: MAC
Cake: made by family members!
Alcohol: Binny's Beverage Depot
Wedding Planning: Anticipation Events