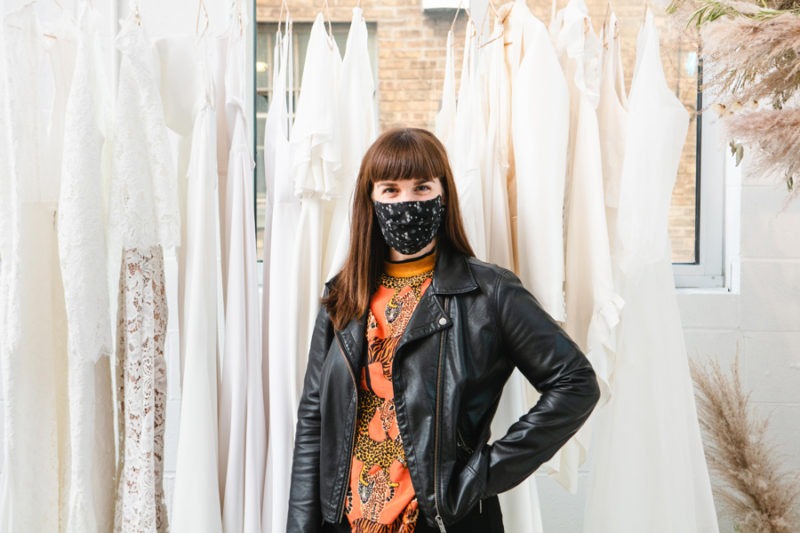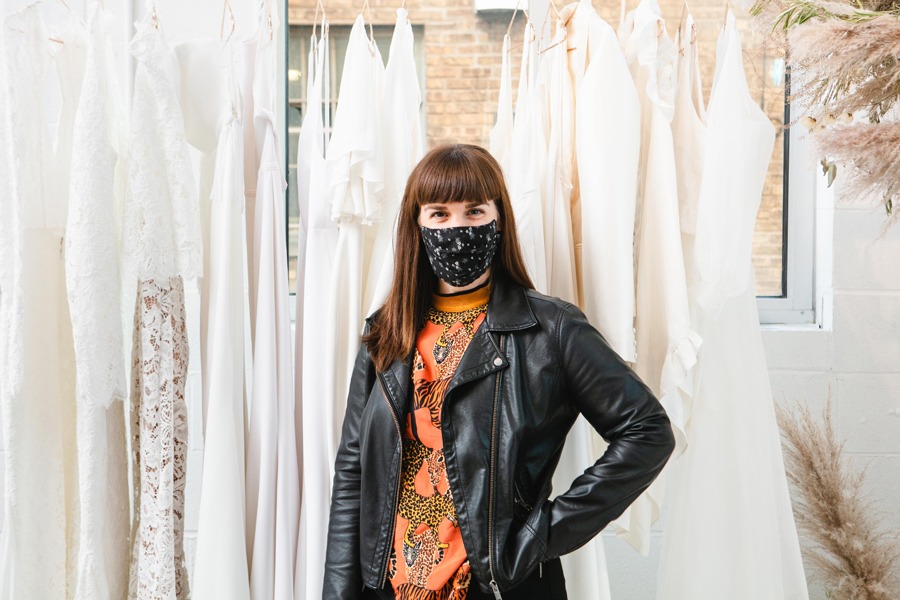 Event planning can be stressful and fast-paced. Before you know it, the event is two months away and you haven't even booked a caterer yet. Oops!
Most people only plan small events such as birthdays or scheduling corporate parties, but there is so much more to running an event than sending out invitations. If you have a knack for keeping guests entertained and running spectacular events, however, you could be looking at event planning as your next career choice.
There are many qualities that it takes to become a good event planner, but what about achieving success as a professional event planner? Managing other people's events can seem like a dream come true until it comes down to crunch time.
In this article, you will learn all the qualities needed to be a successful event planner, what the 5 C's of event management are, and whether event planning is considered a difficult skill.
Do you have what it takes to plan events? Read on to find out.
Top 10 Qualities Needed to Be a Successful Event Planner
It takes a lot of work to be a good event planner, especially in a large city like Chicago. (1)In the list below, we address the top 10 qualities needed to be a successful event planner. Whether you are looking for tips on choosing an event planner or wondering if you make the cut, these 10 skills are not only necessary for the job, but will also help you achieve success.
"Did you know that "event coordinator" was listed as the fifth most stressful job in 2016? And that's only behind enlisted military personnel, firefighters, airplane pilots, and police officers. Successfully running events takes a wide range of skills — and nerves of steel."
– Eventbrite
1. People Skills
Being likable is a part of your job, and if you're lucky, it can even land you a nice discount or a lucrative job. Whether you are an introvert or an extrovert, you need to have good people skills. Every part of your job planning events involves talking to people, whether it's the client, the vendors, or the guests. Learn what those people like and how to talk to them, and you'll be everyone's favorite conversationalist.
2. Flexibility
An event planner's job doesn't end when business hours are over, requiring a flexible schedule to get things done right. There are also times when you will be required to perform tasks that might not be within your comfort zone. The ability to think on your feet is a prized quality in event planners and can take your career a long way.
When you are organizing an event, everything is in a constant state of change, and it is your job to mold the event into something more concrete.
If something changes – say the caterer backs out last minute, or the florist gives you the wrong flowers – you need to be able to adjust at the drop of a hat. Take these changes in stride and get started on your backup plan.
3. Organization
If you can't keep your desk organized, it's a telltale sign that you won't be able to keep the vendors and budget organized. It is essential for an event planner to carefully balance all aspects of the event so it comes together perfectly. A lack of organization can not only hurt your work-life balance, but it can hurt your reputation as well.
4. Passion
It seems like something that would go without saying, but a visible passion can be a great selling point when talking to potential clients. If you have a passion for what you do, you will be more likely to care about the event and willing to share the client's vision, bringing it to life.
5. Communication
Communication is key in event planning. Every detail must be hashed out with the vendors and venue ahead of time. While you are busy discussing the catering menu and activities for the evening, however, your client hears crickets. Always be sure to keep in contact with your client, even if it's to inform them that you are still working on negotiations.
6. Problem-Solving
Sometimes, the event just won't work out the way you want, and you need to improvise planning. Problem-solving these unfortunate mishaps is essential to keeping the client happy and maintaining a successful event, especially when the budget gets tight and the event is getting closer. It's important to always be clear and open with the client about how you plan to fix problems as they come along.
7. Can Work Under Pressure
In event planning, there is a lot of pressure to go around whether it's meeting the next deadline or wrapping the event up on a small budget. Part of the job for event planners is working well under pressure.
8. Decisiveness
There can be no hem-hawing in event planning. Often, planning decisions need to be made with a snap judgment and a firm, decisive tone, otherwise, it can cause confusion. You can keep the event running smoothly and prevent confusion between vendors with a quick, decisive attitude.
9. An Eye for Detail
Details make the event, from the ambiance provided by colored string lights around the guest tables to just the right splash of color in the bride's bouquet. An event planner must have a critical eye for detail and be willing to double and triple-check each event checklist.
10. Creativity
For event planners, creativity and innovation are not only required, but they can be a great selling point in offering unique services. Do you excel at planning a particular type of event? Do you have a unique style that sets you apart from others in the area? Showcase those qualities in your portfolio and don't be afraid to specialize.
What Makes an Event Successful?
What does every event have in common?
Guests, activities, food, drinks, and a central purpose.
Guests must show up on the right day, at the right time, or else there is no social interaction to enjoy throughout the day. This means that the timing of your event should generally not overlap with other relevant events in the area or national holidays.
Don't make your guests choose between two things and they'll come to your event. Guests also need RSVPs and reminders to keep the event at the forefront of their minds.
During the event, activities will keep guests occupied and give them something to talk about, but they also need some space to mingle freely without fear of being interrupted.
Having multiple areas in your event dedicated to different things, or a schedule with breaks throughout the night is the perfect way for guests to stay entertained and feel like they were given their own agency to make what they wanted out of the night, rather than being forced through a funnel of activities.
Never skip the catering. Good food and drink are the secret ingredients to a successful event, giving guests a casual way to interact and keep hunger at bay. Small finger foods are best served throughout the night, but many events will incorporate a timeframe for guests to sit down and enjoy a full meal.
Likewise, no one is going to take time out of their busy schedules to go to an event without a purpose.
What is the purpose of your friend's 40th? To celebrate the friendship, the accomplishments made, and talk about them. Tailor your activities around that goal.
"When it comes to event management skills, how do you stack up? The great thing about the events industry is that there is no shortage of opportunities to learn and grow, so take these skills, hone them, and enjoy a fruitful events career."
– SocialTables
What about the family wedding? The celebration of two people joining on a journey through love and laughter is beautiful, so what can guests do to celebrate that union?
In the end, a good event planner is what will make an event successful. By considering these factors, any event can become significantly more interactive and fun.
What are the 5 C's of Event Planning?
There's a guideline in event management called the "5 C's" which provides a checklist of attributes every event planner should go down, not just during the event planning phase, but also on the day-of. This helps any event planner take stock of an event no matter the size or type.
1. Concept
The concept should be addressed at the very beginning of the event planning stage, addressing the reason why people are coming together. Is it to celebrate a wedding, get together for a birthday, or a corporate event promoting a charity or new product line?
This will provide the structure for the rest of the event from the venue to the activities and food.
2. Coordination
Coordinating venues, vendors, and the client can seem straightforward, but this is the stage where things tend to get more complicated. First, set up and confirm your venue to ensure you have the right space to host the event.
After that is done, you can focus on what the event needs. This is the stage where you will pin down exactly what vendors should be at the event. The event might need catering, photography, audio/visual equipment, security; the list could go on.
Confirm dates, times, and locations with every vendor and schedule them in. Nail down any details necessary, and if there are any tasks you can't handle right away, now is your chance to delegate it out to someone else.
3. Control
A rookie mistake for any event planner is to lose control over what they have coordinated and planned until this point. Before any invitations are sent, you should always visit the venue and ensure there is enough space for the attendees, speakers, performances, catering, and activities.
If something changes, how will you handle it? Decide on a Plan B for your vendors. Do you have an alternate speaker? What if the florist gives you the wrong bouquets, the budget runs low, or the photographer doesn't show up?
Taking these 'what ifs' into consideration ahead of time can not only save the event but also save a lot of stress and help you maintain control over the event.
4. Culmination
After so much planning, it is finally time for the event to take place. Don't pack your bag yet – event planning doesn't end when the event begins.
It's your job to ensure the whole vendor list shows up on time with everything you need. Delegate tasks out to the staff and keep everyone coordinated. During the event, make sure everything sticks to your itinerary. Is there a speaker going over his allotted time? Is the next speaker ready? Is the kitchen staff late with the meal?All of these little details during the event keep it running smoothly.
5. Closeout
After the event is over, it's important to ensure that contracts with the vendors are closed out properly and everyone leaves satisfied. No payments should be due after the event, and all obligations, such as cleaning the venue, should be fulfilled.
For event planners with staff, this is also a great time to dispense positive feedback and address any issues while the event is still fresh.
Is Successful Event Planning a Hard Skill?
Event planning can seem like it's an easy job filled with creativity and artistic freedom. After all, how hard can it be to call a few vendors, pull together a few decorations, and call it a day?
You might be surprised by the answer. While those elements of creativity and fun are there for an event planner, the job can be incredibly stressful. Event planners must adhere strictly to client deadlines and budgets, making sure the event goes off without a hitch – even with last-minute bumps.
Event planning takes skill and hard work to keep the client happy, the vendors happy, and make sure everyone is coordinated on their roles for events that range anywhere from a handful of guests to thousands of people. It is considered one of the most stressful jobs, involving long hours and difficult negotiations, budgeting, and planning.
Though it can be extremely rewarding, event planning is a hard skill that not everyone is naturally inclined towards. Some of the qualities needed to be successful event planners are a high level of organization, discipline, and focus. These three qualities are not only required but can set apart successful professionals from the rest.
Need an Event Planner in Chicago?
It's no secret that event planning can be stressful, and for events that are personally important to you, it can weigh on your mind and keep you from truly enjoying the experience.
Hiring an event planner can take away all the stress, getting you back into the right mindset to enjoy the day again. Choose an event planner who is willing to work hard, taking care of all the little details to ensure you get the make the best memories without care.
From weddings to birthdays, social parties, corporate events, and much more, it's important to choose someone with the qualities needed to be a great event planner.
Top rated in the Chicago area with dozens of happy client testimonials since their opening in 2009, Anticipation Events has handled many events in the Chicago area, specializing in atypical and stylish settings, all because of four experienced event planners with nerves of steel.
References:
1. Eventbrite, The Top 10 Qualities of Successful Event Managers, https://www.eventbrite.com/blog/the-top-10-qualities-of-successful-event-managers-ds00/
2. SocialTables, The 6 Must-Have Event Planning Skills You Need for Career Success, https://www.socialtables.com/blog/event-planning/event-planning-skills/
Looking For More? Explore Related Posts: