The event industry is continually evolving, and choosing an event planner can seem overwhelming at first. The demand for highly skilled and creative event planners is increasing every day, and with it, the need for qualified staff: agents who give their all for the success of the projects they manage and which even go beyond their objectives.
An event planner takes care of a wide range of functions, from planning and logistics up to event communication campaigns. The event planner must always be present to ensure that everything is in place down to the smallest detail to guarantee the proper preparation and execution of your event.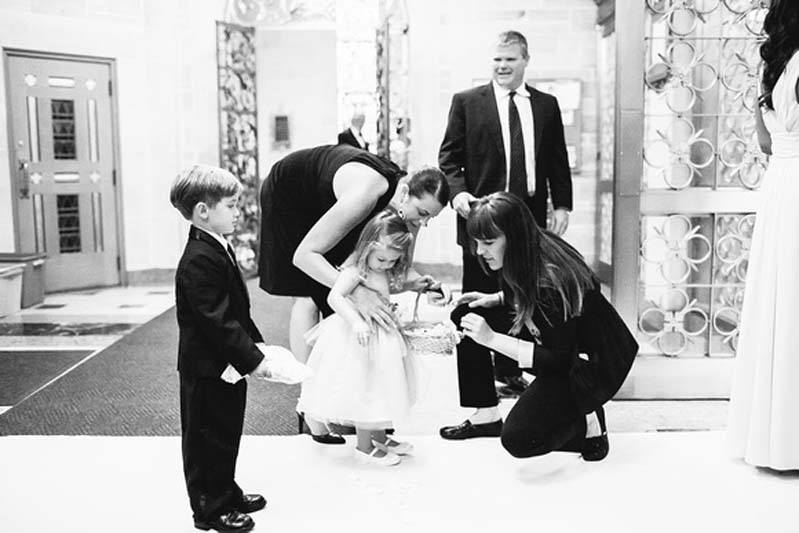 What makes an event planner special?
For starters, a great event planner has excellent organizational skills. A professional event organizer appreciates planning, Excel documents, agendas or any other tool that helps to bring order to all the chaos of event planning.
You could compare event planners to a chameleon, capable of adapting quickly to circumstances and its continually changing environment. Years of practice and experience are what make the best event planners and their ability to respond to customer demands in record time.
Successful event planners listen to customers
An event planner knows how to listen to his or her customers. (1) Nature has given each person two eyes and two ears, but only one mouth, so that they can listen and observe twice as much as speaking. Listening and being aware of customer needs and the latest news in the event industry is what makes a good event planner.
Event organizers always looking to give
The work of an event organizer never ends! He or she must always be connected and on the lookout for a world of networking, artistic creation, exchange of ideas and professional meetings. The law of reciprocity is engraved in people's heads: "If we receive, we must give." The event planner is continuously on the lookout: They are looking for talents and solutions.
They're ready and available 24/7
You surely have heard of "active rest," used primarily in the world of fitness. This term is entirely appropriate for the event world. The event planner does not know what resting is. Rest is going from 110% to 160%. This job requires being on the lookout at all times.
What would an event planner be without his or her team? Well, nothing at all. The collaboration and support of a team are fundamental to the event planner's work. It is surprising how many good ideas arise from the close collaboration between several creative people.
Calm and positive
The key to success is to have a calm and positive mindset focused on achieving a specific goal. Having a positive attitude is vital to work in general – more and more companies are creating Chief Happiness Officer positions to improve employee morale. They must have nerves of steel and enough experience to carry out any type of event and to overcome any obstacles that arise.
Creating events is much more complicated than organizing simple parties. An event organizer must focus on the reason and the very objectives of an event to ensure a smooth implementation, with positive and concrete benefits for the host in question. The goal is to ensure that total monetary investment is buoyant and truly meets the goals set. The real work is in all the micro details to manage before, during, and after the event.
An event planner can make this process easier, less expensive and immensely more enjoyable. (2) They do a lot more than you might think and usually have service plans to suit most budgets.
Project managers and event coordinators can offer a tailor-made formula tailor-made for the needs of customers, or take on certain well-targeted aspects of an event to support and assist its guests.
Here is a general idea of ​​what event planners can do:
Event logistics
A good event planner must become your only point of contact by ensuring the link with all the other stakeholders involved. This will simplify your task so that you can spend quality moments with your guests. Before the event, the event planning team will take care of preparing and establishing work schedules, carrying out financial and budgetary management, writing the scenarios for the activities, and finding and managing all the suppliers required to meet all your needs, from food to technical requirements.
Management of speakers
Planners can offer topics and speakers related to the chosen theme, ensuring continuity and consistency in your content. The team can advise you on the flow of presentations and conceptualize the schedule. They follow up to collect the necessary documentation from each presenter, confirm their specific needs, and obtain the required authorizations. They have developed expertise in designing specialized conference and workshop programs to solicit the participation of your guests, ensuring their understanding of the key messages delivered.
Guide events
A gala evening, a cocktail party, a company party, an inauguration, a fair, a sporting event, a festival, an award ceremony … whatever the occasion or the sector of activity, this professional can organize everything. He or she defines the guideline of the event, draws up the planning of the actions to be carried out, and establishes the budget. They contact and choose providers, suppliers, and stakeholders (caterer, cameraman, artists, technicians, etc.). Once the project is planned, they define the place where the event will take place and proceeds to the reservation of the room, the hotel, etc.
In the field, the planner takes care of all the logistical aspects of the project (installation, lighting, sound, security, ticketing, etc.). He or she is also responsible for programming and carrying out activities throughout the event. As a reference person, they must be able to respond to all requests and manage any organizational problems. Finally, they take care of the promotional aspect and writes the communication supports (press releases, invitations, programs, conferences, etc.).
Present on all fronts, the planner's composure, and resourcefulness allow him to cope with last-minute unforeseen events. They must also adapt to the often-complex legal framework and its constant changes.
Skills & Actions
Have excellent knowledge of the activity sector
Define a precise schedule and manage a budget
Seek financial support
Establish the program of the event
Choose a suitable place and arrange it
Manage contacts with public authorities
Negotiate contracts
Have good writing skills
Supervise a team
Develop and coordinate a network of partners, suppliers and service providers
Know-how
Rigor and precision
Sense of contact
Leadership
Resourcefulness
Flexibility and persistence
Dynamism
Versatility
Curiosity and creativity
Availability
Stress resistance
Professional framework
The event organizer works in event agencies, communication, advertising, and service companies to different stakeholders (customers, venue managers, suppliers, caterers, restaurateurs, etc.). They exercise their profession as an employee or are self-employed. Clients can be communities, companies or organizations, but also individuals (weddings, birthday organization, etc.).
It is a job that requires a lot of investment. Planners work for the most part in the field, and their tasks involve frequent trips as well as irregular schedules (evenings, weekends, and holidays).
Consider hiring an event organizer?
Do you want to organize an event, but do not know how to go about it? Consider hiring an event organizer. Organizing an event can often become a real headache among staying on budget, finding the right entertainment, or having a good caterer.
If you've already organized a family gathering, you know how difficult it is to set it up. The individual organizer often spends more time worrying about the event than enjoying it. In general, there are always details to settle before, during, and after your event. The below text explains the role and advantages of using an event planner.
What is an event organizer?
An event planner means ensuring quality service. Whether intended for professionals, communities or individuals directly, the company will carry out your project. The goal is to organize events tailored to customer needs from the design to the material and logistics organization of events.
Whether it's organizing the birthday of your child or that of your company, an agency will set up targeted actions for your participants.
Why use an event agency?
Using an event agency means, above all, having recourse to a professional team experienced in organizing events. The agency has professionals who know the sector perfectly with its constraints and risks. For them, organizing an event is simply a routine, they will anticipate problems where you would not see them.
With an event planner, you can enjoy the event and have a good time with peace of mind, without thinking of possible hazards.
References
Media Bistro
https://www.mediabistro.com/climb-the-ladder/skills-expertise/what-does-an-event-planner-do/
Harvard University
https://dash.harvard.edu/bitstream/handle/1/34220771/2306904.pdf
Career Explorer
https://www.careerexplorer.com/careers/event-planner/
Photo credit: Angela Renee Photography
Looking For More? Explore Related Posts: