Felisa and Matt got hitched in April at Holy Trinity Lutheran Church and then partied the night away at Architectural Artifacts. Felisa and Matt met at Lollapalooza (which is awesome) and working with them was such a pleasure.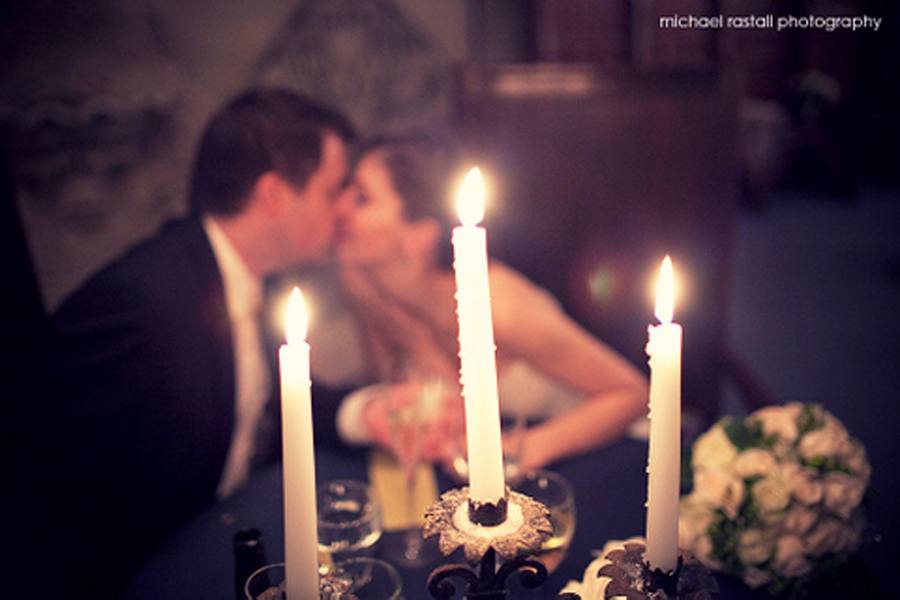 They got ready to go to the church: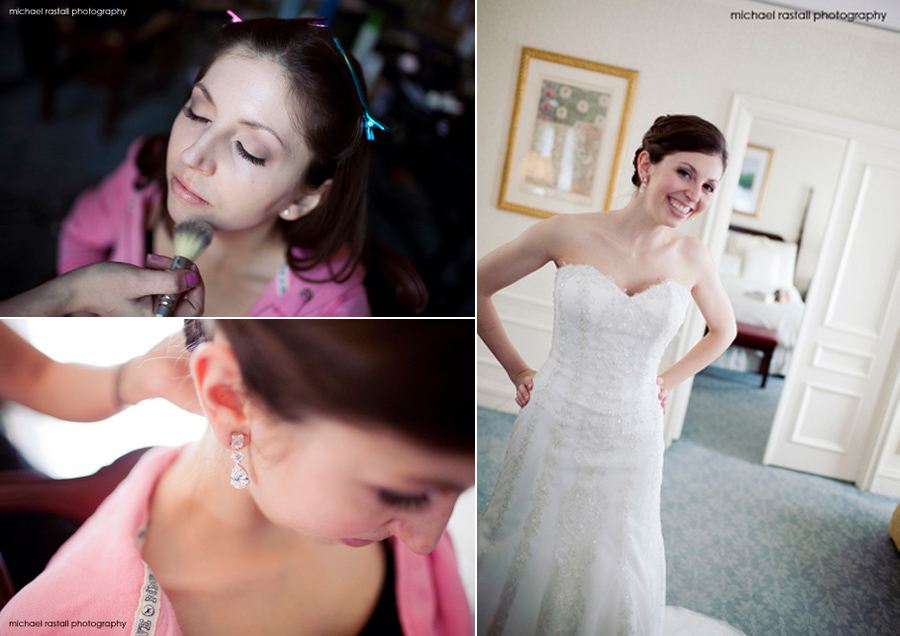 and then, they were off.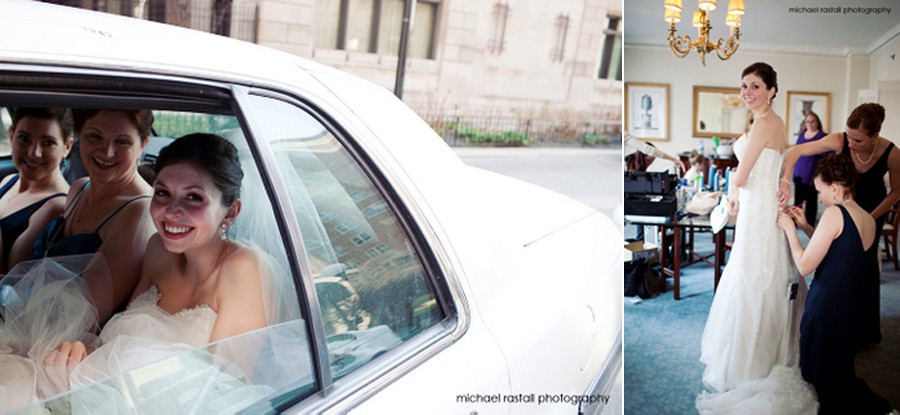 Matt and the boys arrived and were sequestered to a back room in the church with strict orders not to come out until they were summoned. They waited oh-so-patiently with only a pack of gum as sustenance. Felisa and the gals arrived just a tad late after having to turn around and go back to the hotel to pick up a few of the bridesmaids forgotten bouquets. But we were ready and waiting. They came in; lined up and down the aisle they went.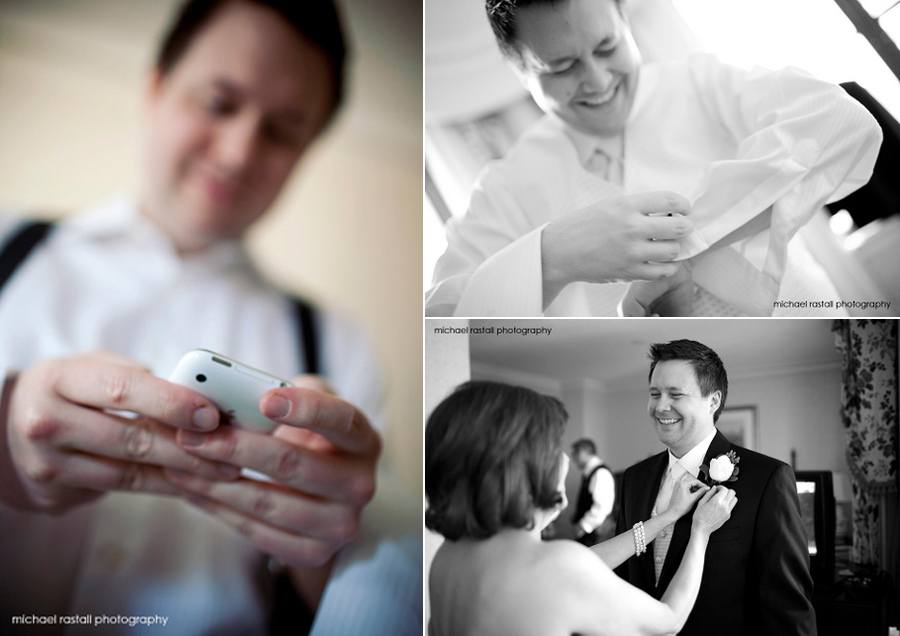 One of my favorite things about this wedding was two little lines on the time line that Felisa had written for this moment:
M to wait for F + F to walk to M
Once they were husband and wife, Michael Rastall stole the bridal party for a magazine-worthy photo shoot.
Back at Architectural Artifacts, a bevy of people were making things happen so that all of the details Felisa & Matt had planned would be ready and waiting for the guests' arrival. Ben & Joe, two of Felisa's friends took on the task of doing all of the flowers for the day. They spent the entire day and night before the wedding creating bouquets and boutonnieres for the ceremony, escort cards made up of individual pails with single white roses for each guest and multiple pails of white roses for the table centerpieces and cocktail tables.
They were amazing and I hope they were able to sleep for the entire next day. We used antique candelabras from Architectural Artifacts along with the flowers to create dramatic and eclectic centerpieces.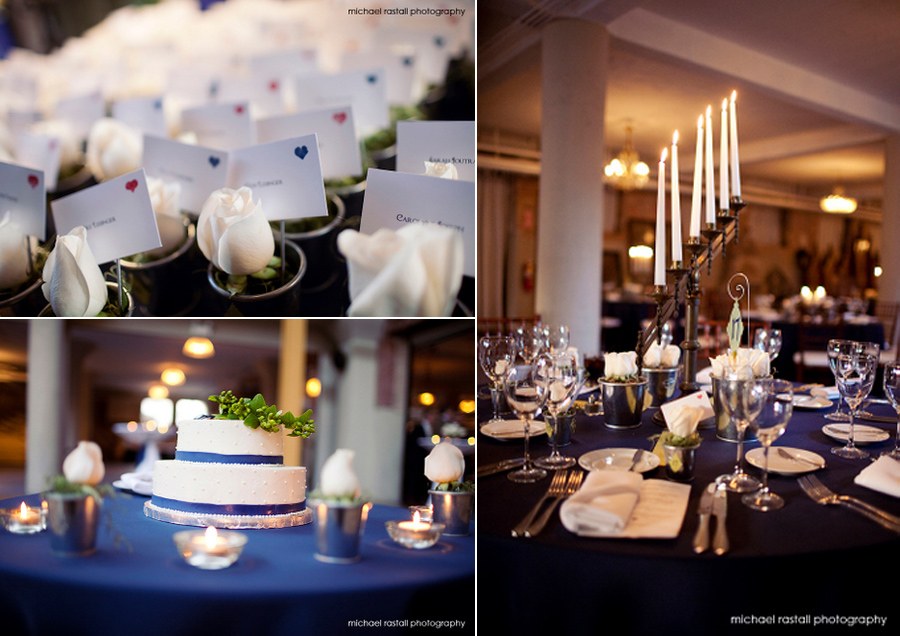 I hung a moss-covered monogram from the arch to welcome guests that Matt's dad made.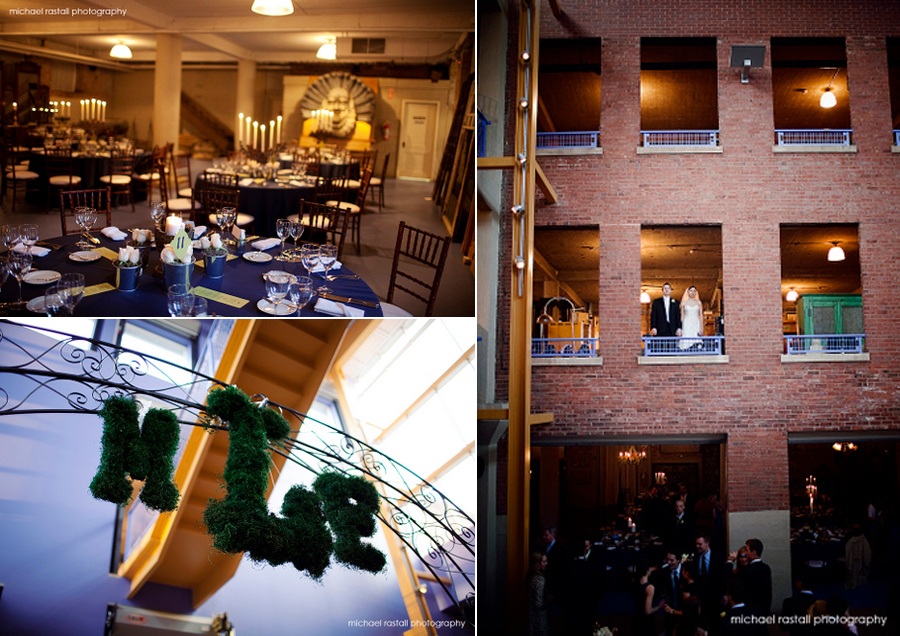 Their friend Lindsay made their wedding cake and another friend Jen made their amazing "wedding tree" guest book. It really was a labor of love on so many parts, how lucky are they to have such amazing friends and family?
Again I'll say it: I get to work with the best couples who surround themselves with some pretty fantastic people. Felisa and Matt's wedding was truly a celebration of their love for each other, filled with a whole lot of joy.  I can't wait to see what life brings these two crazy kids.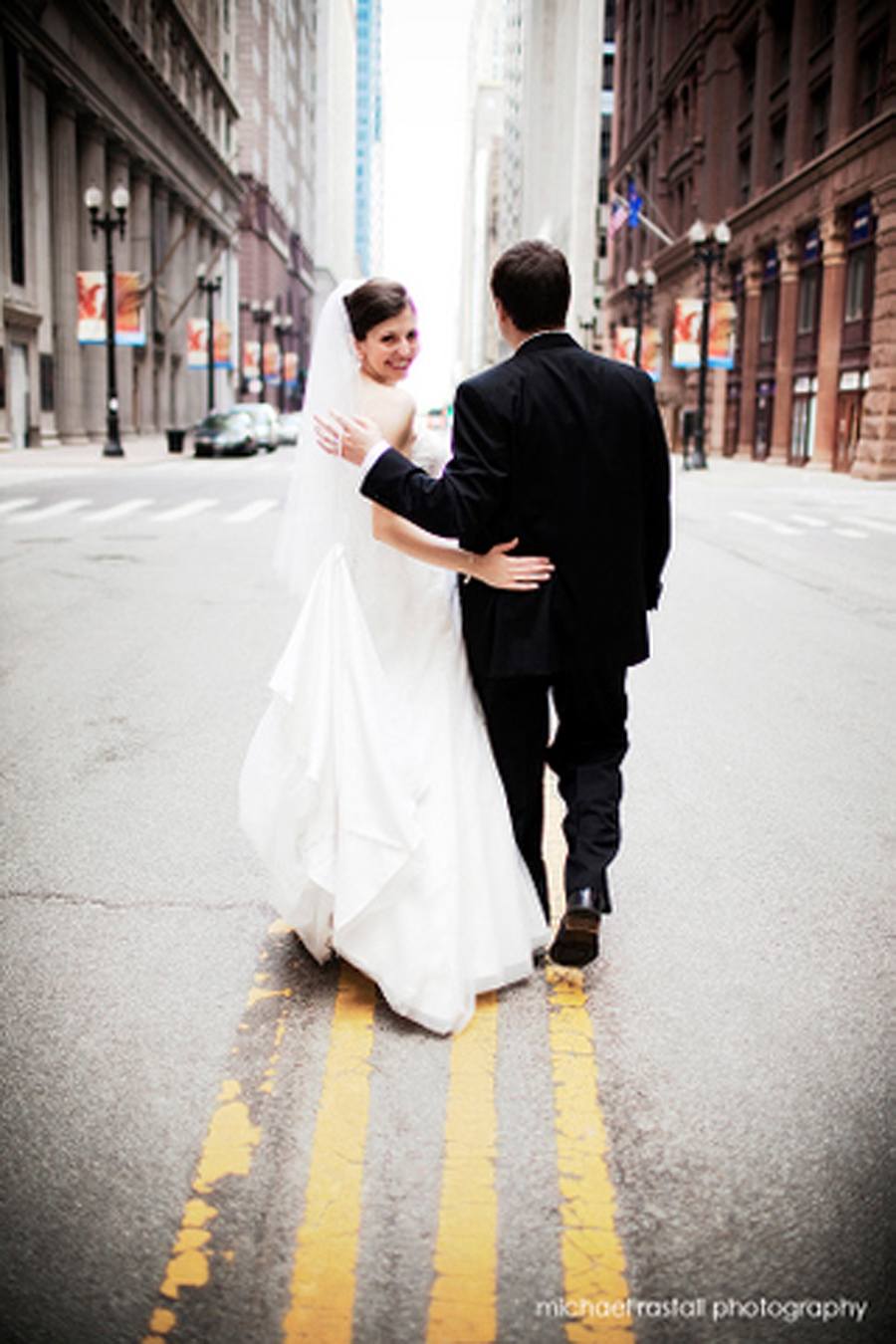 And rain or shine, as long as Matt keeps waiting for Felisa and Felisa keeps walking towards Matt, their life together will be quite the party.
*all photos in this post taken by the heroic and charming Michael Rastall of Michael Rastall Photography

Felisa + Matt's Vendors:
Ceremony: Holy Trinity Lutheran Church
Reception: Architectural Artifacts
Catering: Food Evolution
Photography: Michael Rastall Photography
Florist: Ben & Joe, friends of the bride
DJ: Leslie with Toast & Jam
Transportation: M & M Limo
Cake: Lindsay, friend of the bride
Day-of Coordination: Anticipation Events
Looking For More? Explore Related Posts: