Beth + Eric's wedding at the Blackstone Hotel in Chicago was the quintessential Chicago wedding.  It was through Beth + Eric that I met these lovebirds and was lucky enough to work at the Blackstone twice this year!  Beth and Eric are both super busy lawyers and were planning their wedding from Washington DC.  They both envisioned something clean, elegant, classy with maybe just a little hint of preppy.  The architecture at the Blackstone is no joke and was the perfect backdrop to their white, navy and pop of pink party. Eric's sister designed the wedding stationery, Beth's mom scoured the town for flip-flops, ribbons and containers for months and Eric's mom baked more cookies that I have ever seen in my entire life for their hospitality suite. It was a constant show of support for this couple and a constant parade of so many handy talents!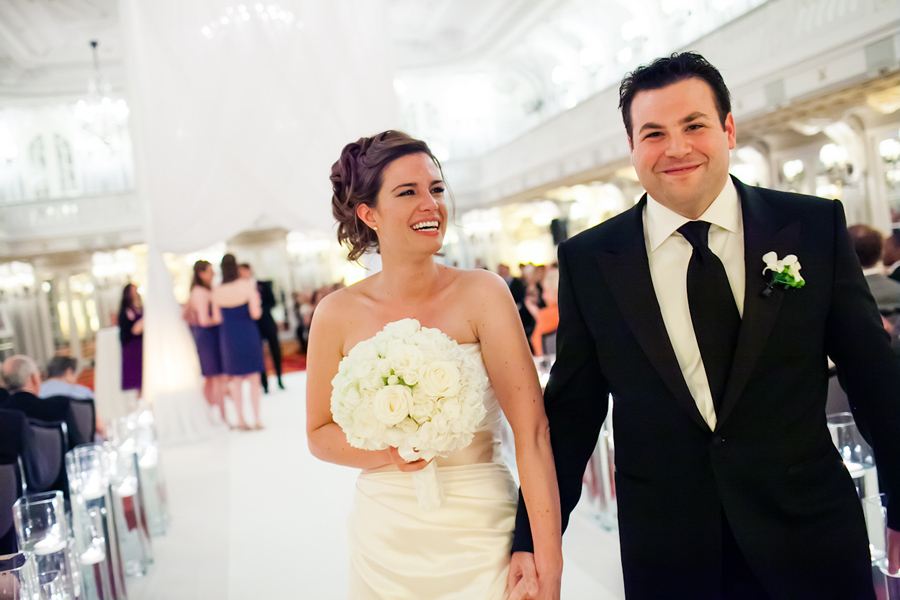 I love this first look sequence.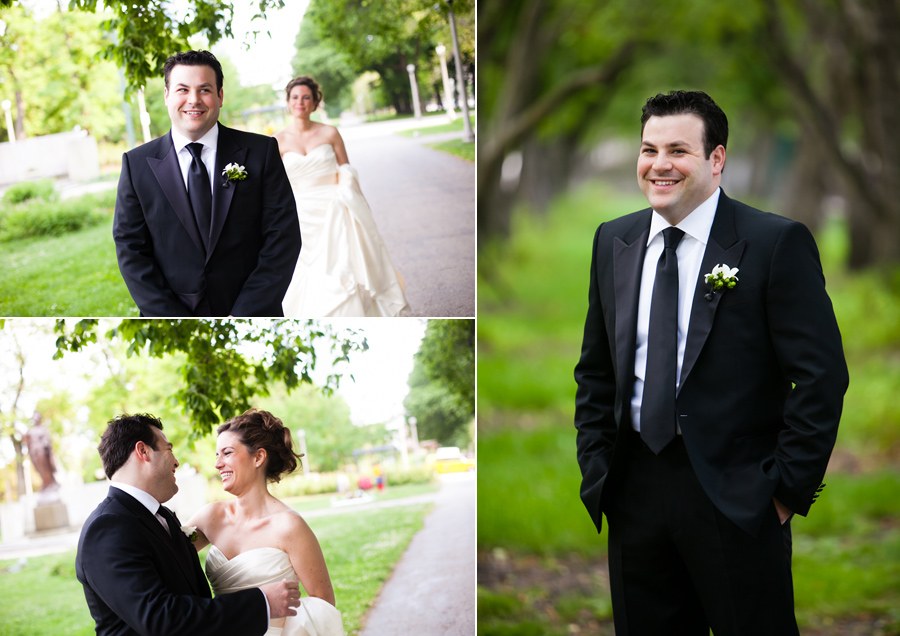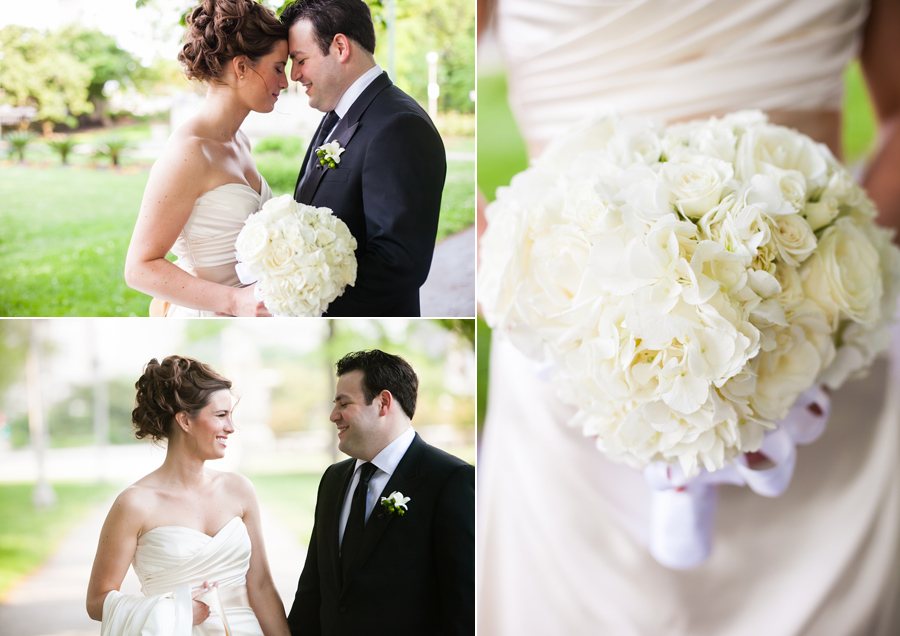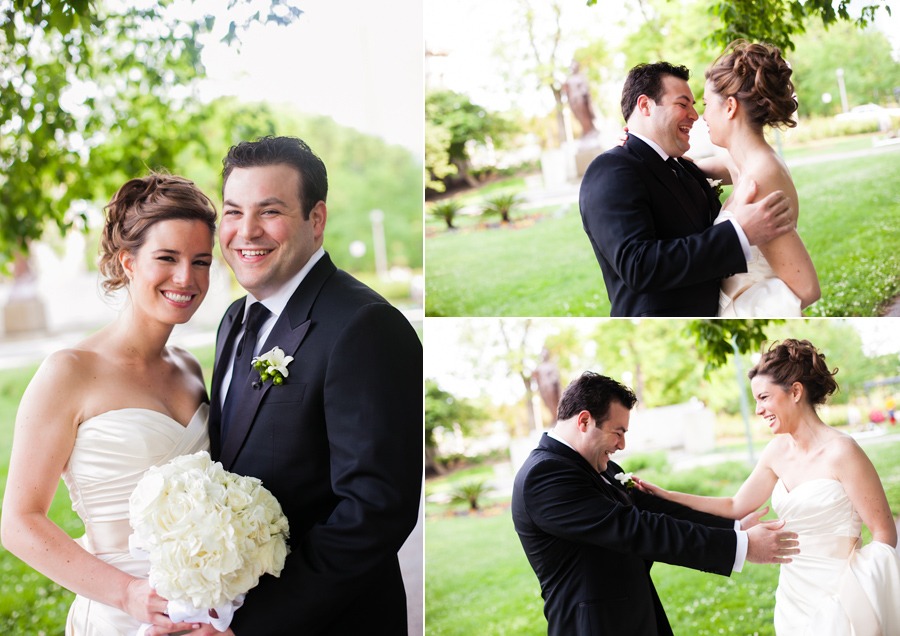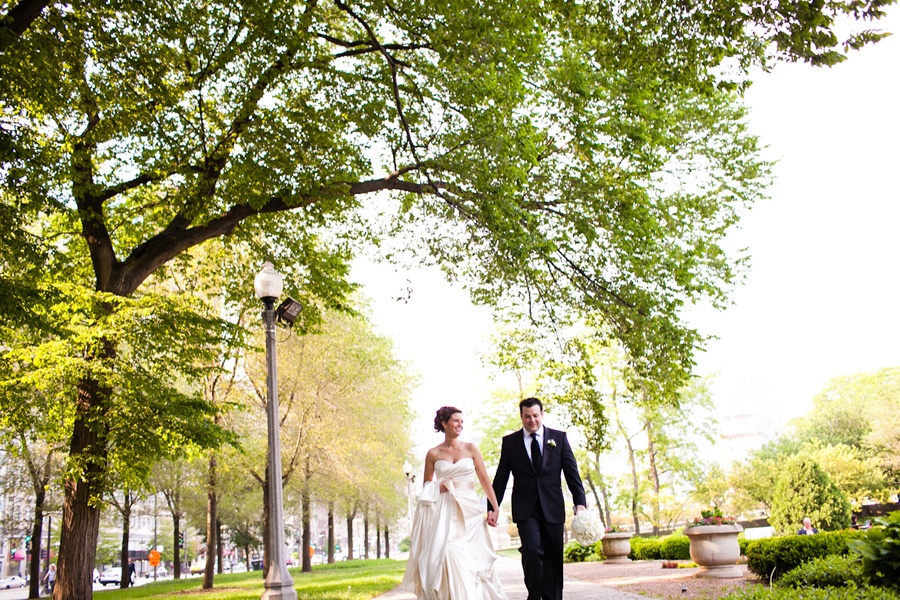 Beth + Eric's wedding will forever hold a special place in my heart and was the place where my 2012 "memory of the year" happened.  I'd be remiss if I didn't tell you this story.  It was unseasonably hot in May and once Colby Bessera and the Party Faithful started playing the dance floor was packed.  For hours.  After an hour or so, Beth was hot.  I told her if her crinoline wasn't attached, perhaps we could take that off and it would be a lot more comfortable underneath all of that dress.  We headed into the bathroom only to be disappointed by the fact that it was not detachable.  She was desperate and overheated and said "what else can we do?"
"Well, I could cut it off?"
(I said pretty quietly hoping she wouldn't think I was completely insane.)  She said, "Seriously?  You can do that?"  (Whew!)  She was ecstatic, I was relieved and I snipped that crinoline right off of her wedding dress.  Beth was totally realistic about the fact that if she has a daughter one day, she's probably not going to want to wear it.  Even if she does, it's easy to add a couple layers of crinoline as a removable layer.  I was also super happy that some nice guests happened to be in the ladies room with us and snapped this picture.  You know, for posterity's sake.
*eye candy courtesy of the kind and talented Jen at JWiley Photography (unless obviously instagrammed by me or my friends in the bathroom)
Beth + Eric's Vendors
Ceremony+ Reception: Blackstone Hotel
Day-of Coordination: Anticipation Events
Style: Anticipation Events
Catering: Blackstone Hotel
Cake: Take the Cake
Photography: JWiley Photography
Florist + Lighting: Kehoe Designs
Ceremony + Reception Band: Colby Bessera and the Party Faithful
Hair: Ginger DeMateo
Make-up: Cynde Cosmetics
Guest Hotel: Blackstone Hotel
Looking For More? Explore Related Posts: