Getting married is an exciting moment in your life, where you and your partner publicly vow your union to one another and celebrate the occasion with your close friends and family. 
Wedding planning, on the other hand, can be a stressful experience if you're not careful. 
In this article, the team at Anticipation Events will help you discover the answer to one crucial question for this new chapter in your life: do you need a wedding planner, or can you do it all yourself? 
Read on to find out if wedding planning is the right choice for you.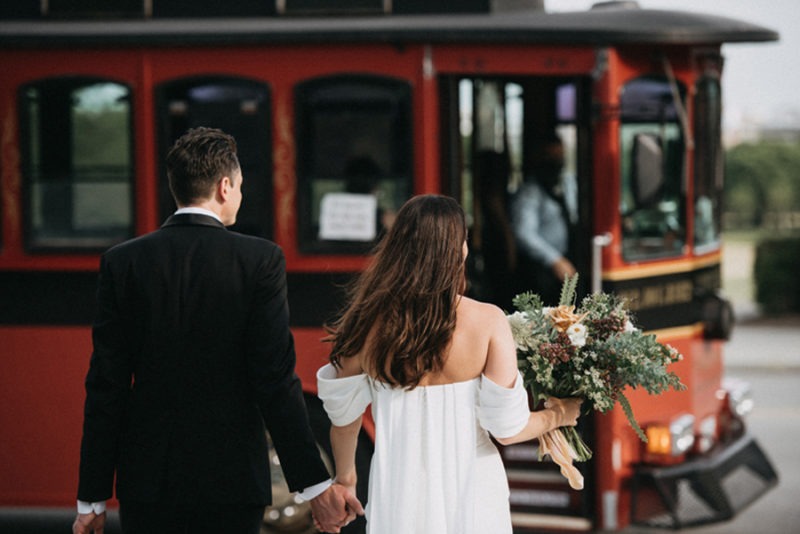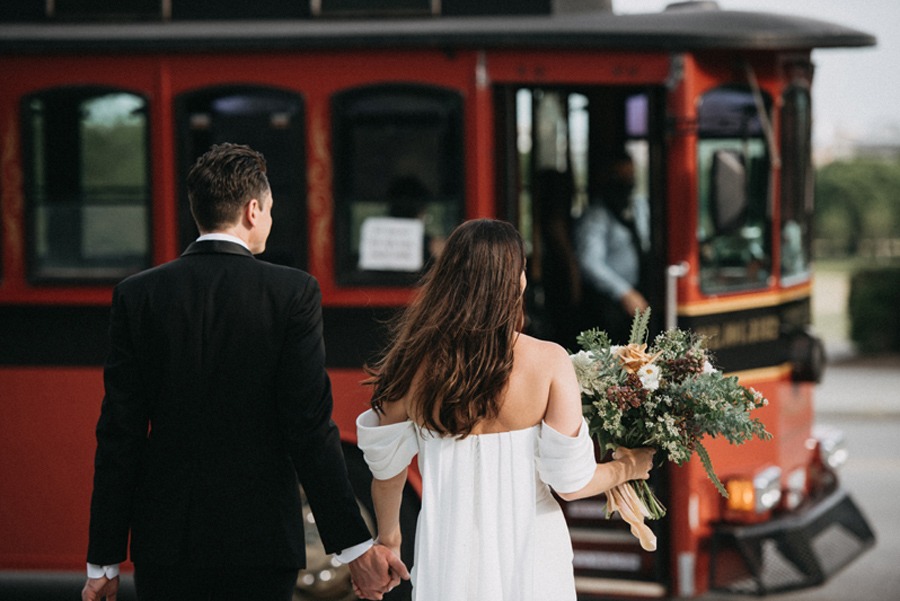 Hiring a wedding planner gives you breathing room before the big day to relax and daydream, keeping a better balance between event planning, family life, and work responsibilities. 
A wedding planner is responsible for all the logistics that overwhelm many couples, like appointment setting, negotiating with vendors, making decisions about the décor, and making sure every last detail is crossed off the list.
Not only that, but a wedding planner can easily save you money through vendor connections and negotiating power, as well as by providing advice on what you can safely nix from the budget based on what you and your partner want.
different types of wedding planners 
You might be surprised to learn that there are different types of wedding planners, which might suit you better based on what you are looking for.
A full-time planner is commonly hired when couples want to be as hands-off with the planning as possible, providing an overall vision of the event and discussing key decisions while the logistics are taken care of. 
A destination planner is ideal when you want to get married in an idyllic location, such as a beach in a foreign country, but you don't know how to navigate the tricky travel logistics or cultural barriers. It's worth noting that some full-service planners provide this service as well.
A wedding coordinator helps you with the day-of organization, allowing you to take a step back and enjoy the event after you've already handled all the planning and logistics. These on-site managers are sometimes provided with a venue if you haven't booked one yourself.
At Anticipation Events, our wedding planners provide full-service planning to help you take care of the whole event from beginning to end. We don't stop until your event is perfect. 
what to look for in a wedding planner 
Finding a wedding planner to take care of the logistics of such a big day can be intimidating, especially if you're used to taking control of important aspects of your life. Still, working with a professional can improve not just your experience of the event, but also your guests' experience. (1)
The good news is working with a professional planner can help immensely. But hiring a wedding planner can feel like a job on its own. (TheKnot.com)
Below are some things that you'll want to look for in a wedding planner before you seal the deal:
A Personality That Meshes with You 
You don't want to work with someone that you don't get along with, so don't force yourself to grin and bear it. If humor is an important aspect to you, you should be able to laugh or share a joke with your planner. 
Professional and Courteous 
No matter how well your personality meshes with the wedding planners, they should still be courteous of your decisions and conduct themselves appropriately. 
Even if they are chatty and personable, they should understand the boundaries of a working relationship. After all, you are the primary decision-maker for the event, even if they are taking care of the logistics. 
Reliable and Recommended 
Once you've found a wedding planner that you are excited to work with, it's important to look at their previous client testimonials and look for signs that they are reliable before reaching for the checkbook. 
If it's an option, you might be able to call some of their previous references to talk about what their experience was like, and what they liked (and disliked) about working with the planner.
A Portfolio that Suits Your Taste 
Before you hire your wedding planner, be sure to review their portfolio. This typically includes snapshots of weddings that they are proud of. 
This portfolio can include anything from professional photography of the décor to the ceremony setup, and even the initial vision that the couple was going for, giving you a full view into how the planner tied everything together.
when to hire: do you need a wedding planner? 
You may be considering a wedding planner after the first few months of trying to plan everything out on your own. If that's the case, don't fret! You're not alone. Plenty of couples attempt to take on the planning themselves only to realize that it can be a full-time job alone. 
You deserve to enjoy your big day, so there's no reason it should be stressful. While you'll still have to do some work – like hand over checks and pick out your wedding attire – a wedding planner can take care of the logistics that tend to stress couples out. 
Below is a list of reasons you might want to consider hiring a wedding planner, especially if the big day is coming up in less than a year.
You Feel Overwhelmed 
There are a lot of moving parts that go into planning a wedding, especially if you have a large guest list or want it to take place over multiple locations. 
From transportation to catering, to day-of coordination and negotiating times with the venue, wedding planning can quickly become overwhelming, especially if you are trying to balance this between work and family obligations.
If you are feeling overwhelmed by wedding planning, it might be time to hire a wedding planner. Not only do they have extensive experience in the industry, but they are also familiar with all the steps they must take to get all the details right. 
Best of all, for a wedding planner, this is their full-time job, so they can dedicate the time to your event that it requires, rather than splitting attention across multiple aspects of life. Letting a wedding planner take care of the details gives you some breathing room to pick out wedding day attire and daydream without all the hassle. 
Planning is Stressful 
Planning a wedding looks easy from the outside, if not a little fun. Unfortunately, when you get mired in the details, it's not always the fun and games you thought it would be. Wedding planning can get stressful quickly, and that stress has no place at an event that is supposed to be one of the happiest days of your life. 
A lot of couples hire a wedding planner just to take the logistics off their plate, and many say that they would do it again if they had to go back and re-do the wedding planning process. It makes sense; hiring a wedding planner allows you to let yourself live in the moment and enjoy the union with your partner, surrounded by family and friends.
For a lot of people, hiring a wedding planner is an essential part of wedding planning, allowing you to focus on other aspects of daily life, rather than trying to take on a new full-time job for the months leading up to the big day.
You Just Don't Have Time 
Wedding planning is a full-time job for a lot of couples, especially if you want a destination wedding or have a larger guest list. You can enlist the help of friends, but you still have to coordinate with them to get things right.
There are a lot of details that go into each part of the event, and after you've figured those out, you still need to negotiate with the caterer, DJ, and photographer about the evening, all while balancing work and family responsibilities. That's a lot for anyone to take on at once.
You might love the idea of having a personal hand in the wedding planning experience, and with a wedding planner, you're still the primary decision-maker. 
A wedding planner helps take a lot of the minute details off your plate and organizes it effectively and efficiently, however, giving you back the time spent trying to navigate the murky waters of event planning by yourself. 
You Want it to be Fun 
A wedding is a pivotal moment in your life, and chances are, you've been looking forward to this day for a few years at least. Of course, you want it to be perfect, even if you don't consider yourself a perfectionist. 
It can be easy to start worrying over all the tiny details of an event, especially when you don't feel like you have a firm grasp on what you should be doing.
A wedding planner can help create a fun, professional-quality event that knocks your socks off – you just have to be willing to let them guide the process along. 
You'll feel a lot better knowing it's in the hands of someone much more experienced in the industry, but you'll also be able to stay a part of the decision-making process when it comes to the bigger choices. 
Beyond that, the planner will take care of everything according to the overall vision you have of the big day.
You Don't Know Where to Start 
Are you just at a loss for where you should start? Before you get frustrated with yourself, understand that it's okay to feel overwhelmed during this process. There are a lot of moving parts to a wedding, and it's especially difficult when you're emotionally tied to the event, making it that much more personal and important to get the details just right.
Offloading that responsibility to a wedding planner can be frightening at first, after having your hands on the reigns for so long but giving up some of the control over the experience also allows you to wash your hands of (most) of the responsibility and kick stress to the curb. 
After all, when you're getting ready to start a new chapter in your life, you don't have time to fret and worry over the small details. A wedding planner will take care of everything for you, consulting you for the big decisions and overall vision, letting you enjoy the months leading up to the big day. 
can you plan a wedding without a wedding planner? 
The truth is, despite what everyone else might tell you, you can plan a wedding without a wedding planner. (2)
A wedding planner isn't the only option if you want to have a gorgeous wedding, and for low-budget, small backyard weddings, it might be the right choice, as there isn't nearly as much to coordinate with a larger, more complex wedding.
Communication is very important if you want to have that dream wedding of yours. It is good to be clear about what you and your spouse want. (Huffpost.com)
Still, that isn't to say that you should plan a wedding without a wedding planner. A planner is there to help ensure everything goes smoothly from beginning to end, including taking care of day-of coordination and keeping you and your partner stress-free in the months leading up to the big day.
Is it Cheaper to Hire a Wedding Planner? 
A wedding planner costs money, so it might seem counterintuitive to think about the expense saving you more money overall. 
Wedding planners are a great asset to couples who are looking to minimize their wedding budget and still have a spectacular wedding ceremony and reception. Couples who hire a wedding planner often agree that it was one of the better decisions they made during the planning process.
Not only do wedding planners know the industry and region better than anyone else, but they also have working partnerships with many of the vendors in the area, allowing them to negotiate deals and keep you from over-spending on items that you don't need for the big day.
Likewise, wedding planners help create the event in a much shorter amount of time than if you and your partner were figuring out the process alone. This efficiency isn't something that couples often think about, but with more and more couples both working full-time jobs, it can be difficult to sit down and spend time planning a wedding.
Is a Wedding Coordinator the Same Thing as a Planner? 
No, a wedding coordinator is not the same thing as a wedding planner. Typically, a wedding planner provides a full-service experience, taking care of every last detail from the decorations to the budgeting, vendors, and day-of coordination. 
Wedding coordinators, however, do not provide these services. These individuals are often provided as a venue incentive for couples who have done much of the planning already and need someone to make sure the event goes smoothly on the day of. 
In other words? 
With a wedding coordinator, you do all the planning months in advance and provide the coordinator with all the information they need to check off boxes so you can be in the moment and enjoy the event. 
This includes – but is not limited to – who is supposed to arrive when, what their job is, who sits where, and what the day's itinerary consists of. Once the event is over, the coordinator's job is done.
A wedding planner, on the other hand, will take care of all those minute details for you, consulting you for the big decisions in advance, and letting you enjoy the day without any hassle. They'll help coordinate the day of, then help clean up the event so you can start a new chapter in life with your partner right away.
are there downsides to hiring a wedding planner? 
Overall, couples who have large weddings or who want to incorporate a lot of elements into a single event believe a wedding planner is an essential part of the process, helping relieve stress and bring the whole event together with a cohesive vision. (3)
These days, couples aren't leaving their special day to chance. More and more are turning to wedding experts to ensure their big day goes off smoothly. (Forbes.com)
Yes, there are a few downsides to hiring a wedding planner, but they probably aren't what you are expecting:
You May Have to Give Up Some Control
You might have trouble letting go of the steering wheel when it comes to wedding planning, especially if you've daydreamed about what the wedding will look like for years. Fortunately, wedding planners often do have your best interest in mind, and their job is to create an event that is a unique celebration of you and your partner.
Their wide range of experience has also given them insight into what things pair together well, however, so they may make suggestions that are contrary to your original vision. Just like in a partnership, however, communication is key; they'll often be willing to explain their reasoning behind the decision and why they are recommending the change. 
Ultimately, it's also important to remember that you have the final say, so if you decide you don't want to take their advice, you can kindly decline the suggestion.
Wedding planners cost money, and if you're trying to have a wedding on a tight budget, then you might be better off taking the planning into your own hands and keeping the guest list small. Wedding planners often charge a flat fee, a fee based on the percentage of the total budget, or a mix of both. 
How Much Will a Wedding Planner Cost? 
The cost for a wedding planner depends greatly on the size of the event, the overall event budget, and how long the event goes on. Since every part of the wedding is meant to be customized to you and your partner, not a cookie-cutter celebration, it can be difficult to give exact pricing.
Before you bake a number into your wedding budget, however, keep in mind that some wedding planners may charge differently depending on the event details. It's important to find the right wedding planner for your event first and consult with them on pricing to learn more about how much you can expect the total fee to come to.
Do Wedding Planners Pay for Anything? 
No, wedding planners do not pay for anything as a part of their contract, but they may negotiate deals with the vendors depending on the circumstances. In most cases, the couple is responsible for paying the vendors the agreed-upon fee after the wedding planner has established the connection. 
A wedding planner can provide advice on how to structure the budget based on what you and your partner want out of the wedding, but they cannot make purchases on your behalf. Likewise, while the planner will need information about your budget to make the connections to different vendors and help negotiate deals, they don't have control over your wedding savings or finances.
This also means that the vendor's contract is not between the wedding planner and the vendor, but between the couple and the vendor, meaning they'll have stipulations, expectations, and clauses to review before you hand over any part of your budget.
how to decide what's best for you 
Like in marriage, communication is key with your partner. It's important to discuss not only what you think are must-haves in the wedding, but also about their must-haves are. 
By taking the time to create a cohesive vision with your partner about what the ideal wedding would look like to them, you can merge these ideas into an event that celebrates your unique personalities coming together.
Once you have a better idea of what the two of you consider essential, and what you could do without, you can ask the big question: do you need a wedding planner? 
If the vision you come up with has a lot of moving parts, like a large guest list, several vendors, and multiple locations, then you are likely to save a lot of time, money, and stress by hiring a wedding planner from the start. 
For a small backyard wedding, however, the planning can be rather straightforward and casual, easy enough for the two of you to handle as a team.
chicago's best wedding planner team, here for you 
Anticipation Events is the top event planning service for the Chicago area, specializing in all types of beautiful weddings tailored to unify you and your partners' personalities.
If you're considering getting married in the Chicago area or are currently struggling with wedding planning, let us help take the burden off your shoulders so you can enjoy being in the moment with your partner, letting the world revolve around the two of you for a change.
We're here to help you create a unique event that speaks to your preferences as a couple. Let us help you create an event that truly celebrates that union and provides an unforgettable experience that your guests will love and share stories of for years to come.
Get in touch with one of our experienced wedding planners today through the Contact page, or give us a call to learn more about our services and how we can help you create a one-of-a-kind wedding experience.
References:
Looking For More? Explore Related Posts: