Clever title, eh?  Well, hopefully you believe us now that we have, in fact, been busy. Want to see the latest edition to the Anticipation Events paper tome? Jerry & Nivi's wedding invitations were monsters.  Perhaps it has something to do with the 600+ people they are inviting to the big day.  Perhaps because they are having a Hindu ceremony and a Catholic ceremony followed by an enormous Polasian (that's Polish/South Asian for those of you not familiar with my knack for smushing words together to make better ones) extravaganza.  Perhaps it is because they are awesome.
Each sweet little monster started out innocently enough.  An unassuming little silver envelope: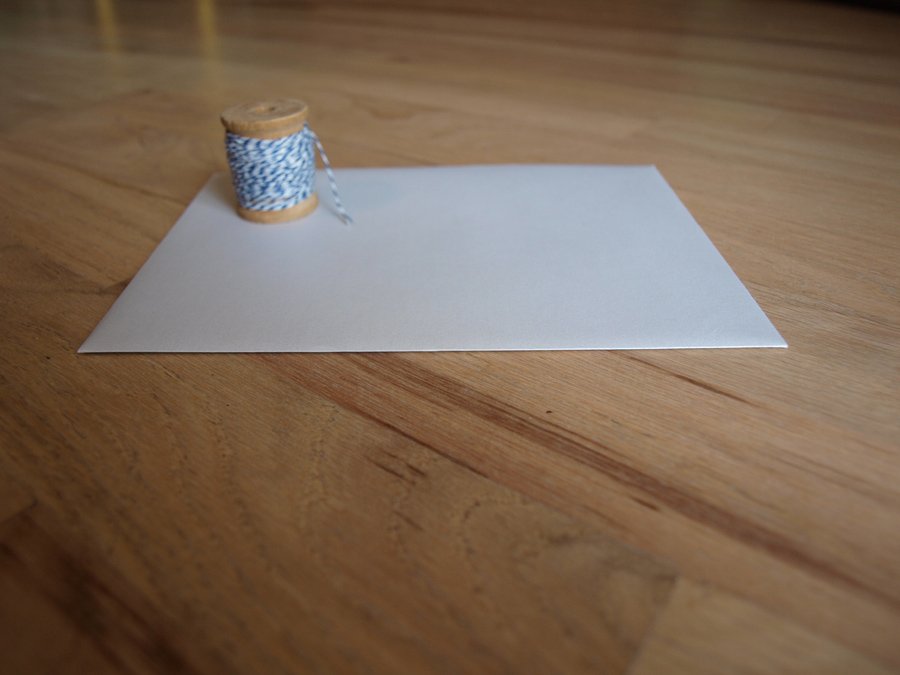 Inside each envelope, an invitation to the Hindu ceremony in the morning, the Catholic ceremony in the afternoon and their evening reception: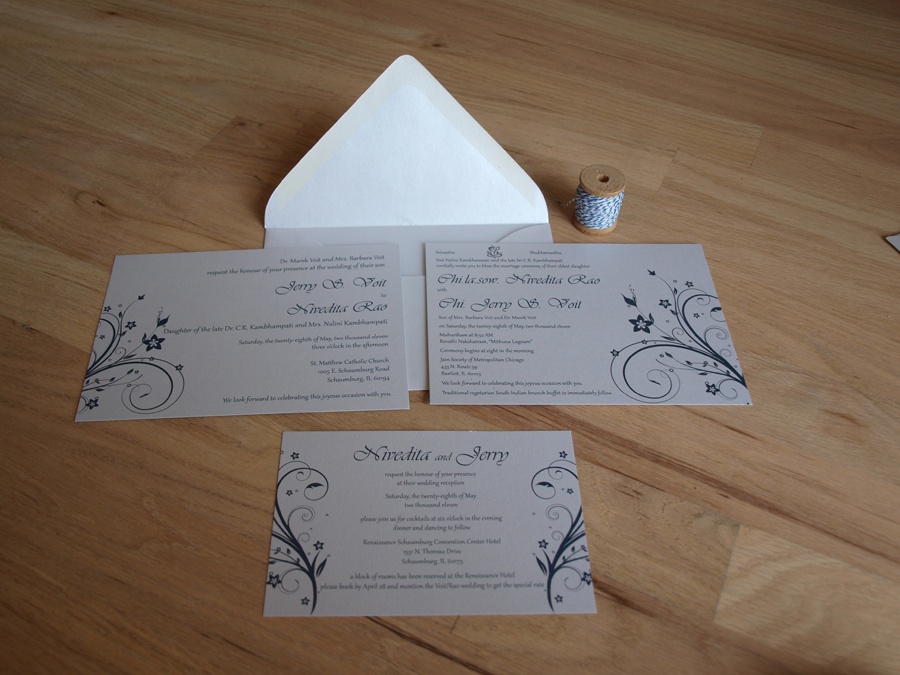 Also inside the envelope, another envelope.  This envelope to be exact:

Details. You know, all of them. I hand punched tags out of silver card stock and tied them around the envelope with navy and white bakers twine. Untie the bow and you'll find…
Transportation and directions cards printed on vellum paper and attached in the corner with a brad. An RSVP envelope and two RSVP cards: one for the Hindu ceremony and lunch reception and one for the Catholic ceremony and the evening reception!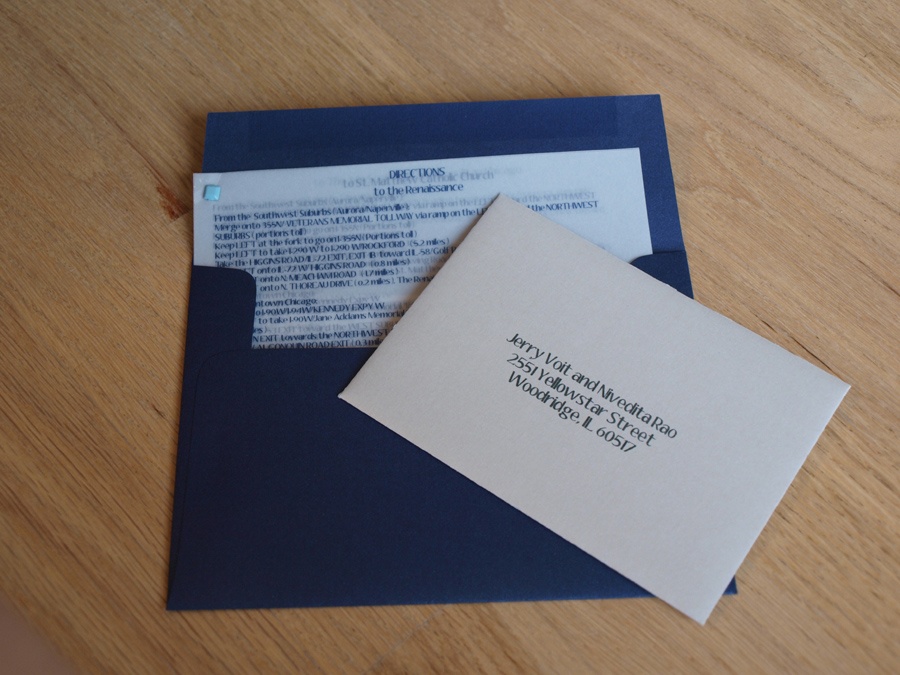 A monster I tell you. A beautiful little monster.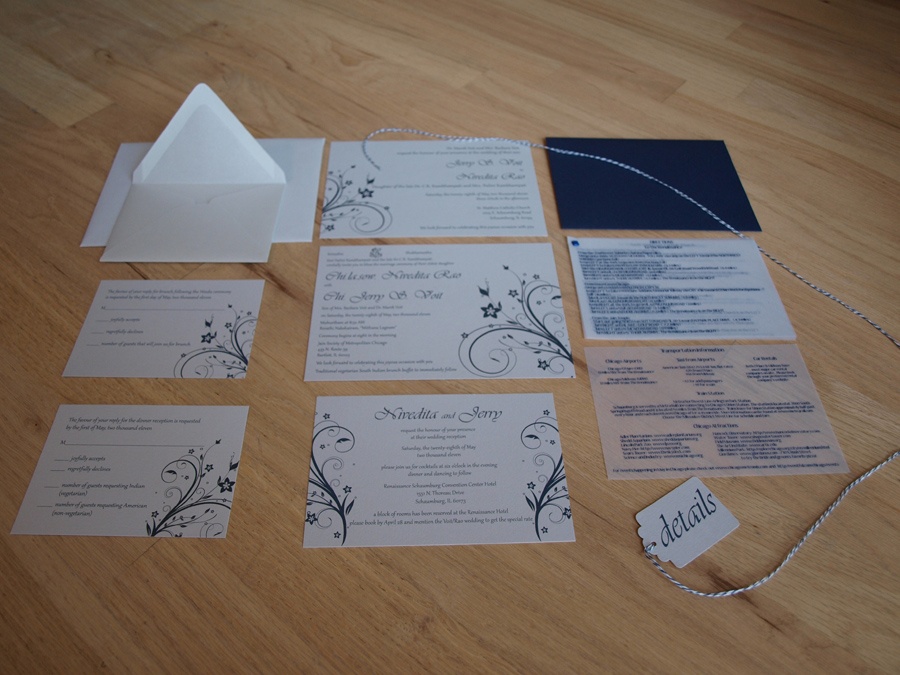 Looking For More? Explore Related Posts: