Francine + Dan were married in December at Salvage One and partied with their friends and family at their carnival chic reception. We had the pleasure of coordinating and styling their day and we brought out the big guns at this, our last wedding of the year.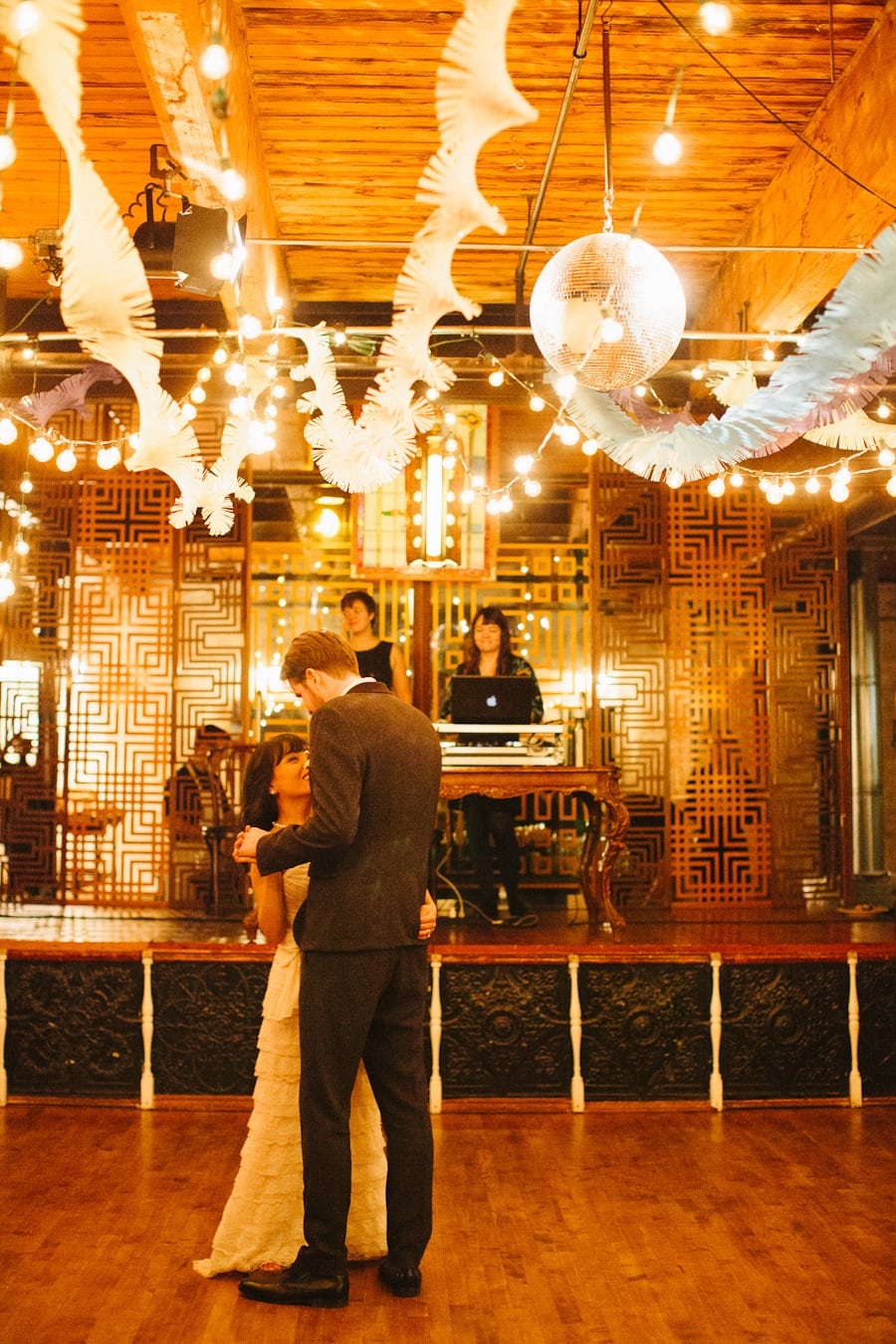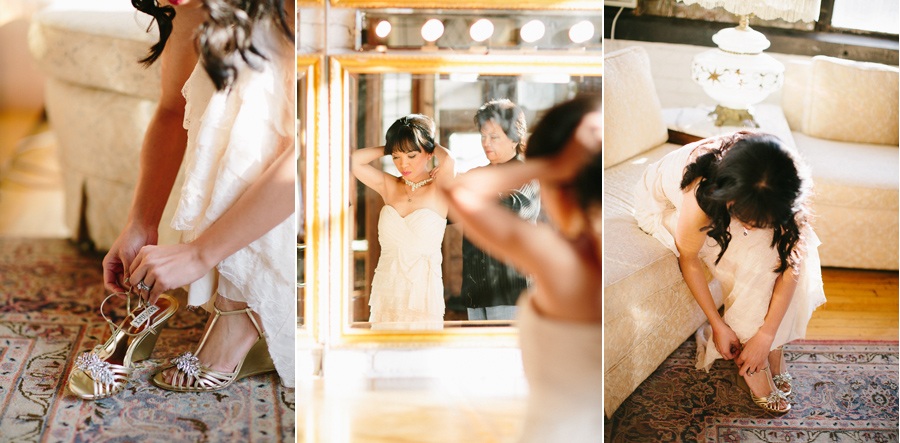 These gorgeous photos were taken by Anni of Anni Cee Photographie.  A year an a half before we collaborated on Francine + Dan's wedding, Anticipation Events had the extreme pleasure of coordinating for Anni and her husband Ross at Salvage One.  It felt like coming full circle, and I love that I get to see her and work with her on the vendor side of things for many years to come.
We not only coordinated for Francine + Dan, but we helped them create a unique style for their wedding. Salvage One is so wonderfully eclectic that we were careful not to over-do things, but still wanted to create a whimsical story and space for their guests.  Handmade table runners to give each table a little pop of color, simple gold table numbers, old-fashioned Coca-Cola bottle escort cards, and rolls of vintage raffle tickets propped up flowers that Francine's aunt brought all the way from California.  We hung metal hot air balloons whose baskets were filled with flowers above each table and I brought Julia and Laura help create a top-drop (like a backdrop, but over your head?!) of fringed crepe paper and cafe lights. I love how it turned out and the way it photographed!
It was our last wedding of the year and a fantastic way to end our best year yet.  We worked with the most wonderful vendors and had the loveliest clients.  And a little carnival chic never hurt anybody on a bright and snowy December day.  Congrats Francine + Dan!
*eye candy courtesy of my past client and current friend, Anni Cee Photographie
Francine + Dan's Vendors
Ceremony: + Reception: Salvage One
Styling: Anticipation Events
Day-of Coordination: Anticipation Events
Catering: Unforgettable Edibles
Cake: Oak Mill Bakery
Photography: Anni Cee Photographie
DJ: Toast & Jam
Florist: Francine's Aunt Jasmin
Hair & Make-up: Chicago Ave. Salon
Officiant: Father Jef
Looking For More? Explore Related Posts: