When a couple plans their wedding, the first and most important decision is the date. Everything hinges on that piece of planning, and once it's in place, the whole event can develop around it. But choosing a date for the event is complicated, and couples must consider many factors. 
In addition to finding a day and time that fits everyone's schedule, most couples want to choose the best time of year to begin their life together. Before narrowing down a specific date, many start by determining what is the best month to get married.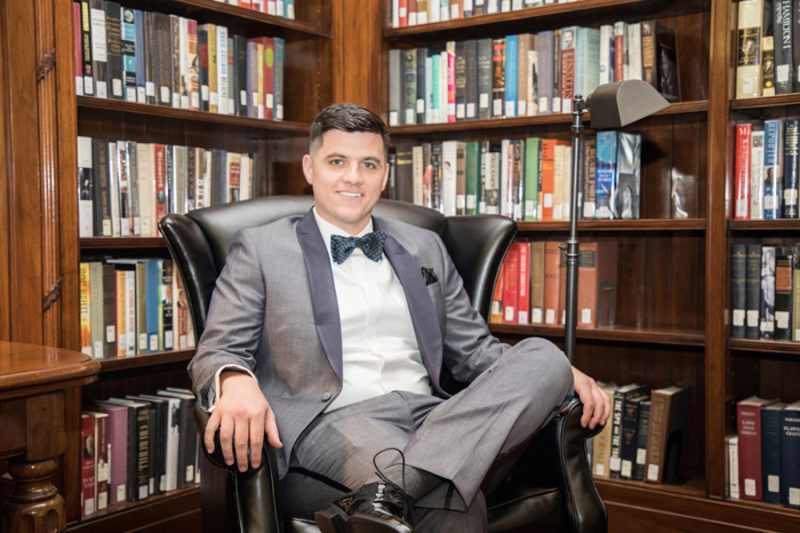 what is the most popular month for weddings?
In the United States, the three most popular months to get married are June, September, and October.  Many people think of June as the best wedding month because of the warm summer weather and the long tradition of June weddings in the U.S. and Europe. In recent years, however, September and October have surpassed June in popularity.
Thirteen percent of all marriages in 2019 took place in June, making it the third-most-popular month. The next most popular was September, at 15%. October was the top wedding month in 2019, accounting for 16% of all new marriages. That number is likely to rise to nearly 20% in October 2020, according to data from WeddingWire. (1) September and October are the best months for outdoor ceremonies or receptions because of warm or pleasantly cool temperatures and beautiful autumn foliage.
Knowing the most popular wedding months can help you understand what other couples think about when they're planning their special day. Of course, your needs and wishes are unique, and you may need to consider other factors to determine your perfect wedding month. 
what is the luckiest month to get married?
Going back to the culture of the ancient Romans, April and June were the two luckiest months for marriage due to their association with certain goddesses. April was the month of Venus (the goddess of love) and June was sacred to Juno (the goddess of marriage). Getting married in either of these months was thought to attract the blessings of the goddess. Romans avoided weddings in May, however, because people commemorated the dead on several days in that month.
In Asian cultures, the eighth month (August) is very lucky because, according to Chinese numerology, the number eight sounds like the word for money and good fortune. (2) Even better, the number 8 turned on its side is the symbol for infinity. Because of these positive associations, many people think that August 8 is the luckiest day of the year for a wedding. In contrast, the number 4 sounds the same as the word for death in Chinese, making April, the fourth month, the most unlucky month to get married. 
In the Jewish calendar, the month of Adar (February 26 to March 25, 2020) is the best time of year to get married. The holy day of Purim occurs during Adar, and the Exodus also began during this month. Jewish people also consider the first day of a new moon to be an especially lucky time for couples to start married life.
Since each culture has its own traditions regarding the luckiest month to get married, it may be worth considering your own beliefs and those of your family members before choosing your date. Beliefs about luck can have a strong impact on the way people experience and understand events in their lives.
what are the most affordable months to get married?
The most affordable months to get married are the ones in the off-season, specifically January, March, April, and November. These months see the fewest weddings because the weather in many parts of the country can be inhospitable to travel and outdoor events in the winter and early spring. December and February are not included, however, because some couples decide to get married close to Christmas or Valentine's Day. 
In the off-season, venues, hotels, caterers, and other service providers often give discounted rates in order to attract more business. Not only can you save money by scheduling an off-season event, but you won't need to schedule it as far in advance since there will be less competition for venues. 
If you're planning an indoor ceremony, or if your locale is in a part of the world that has pleasant weather in these months, an off-season event can be a great way to save money. Be aware, though, that not all expenses are discounted. While venues and hotels may offer discounts, the cost of food, catering, and flowers are likely to cost the same year-round. (3) Choosing food and flowers that are local and in-season can help keep those costs down.
what wedding dates should be avoided?
Most event planners agree that couples should avoid major holidays like Christmas, Halloween, or Easter. (4) Couples should choose a day that is unique so that anniversaries won't get lost in the commotion of holiday celebrations. 
It's also best to avoid memorial days. Some couples choose to honor a loved one by getting married on the anniversary of the person's death, but doing so adds a note of sadness to a day that should be purely joyful.
Couples should also avoid planning a wedding that coincides with a major sporting event, like the Super Bowl or March Madness. Even if the couple is not sports fans themselves, chances are they would force at least some of their guests to make a difficult choice. 
The perfect wedding date also depends on the availability of all of the people and businesses involved in planning the event, like the venue, vendors, and guests. Couples should plan to be flexible, but it's important to bear in mind that your wedding date is one you'll remember and celebrate year after year, so choose it well.
what is the best day and time to get married?
A long time ago, people believed that Wednesday was the best day for getting married and Saturday was bad luck. (5) These days, though, the majority of couples get married on a Saturday afternoon. Saturday is the best day to accommodate guests who might need to take time off work during the week. Friday and Sunday are the next most popular days.
A mid-to late-afternoon ceremony allows plenty of time for set-up beforehand, and it gives the couple some flexibility after the ceremony. Many couples use the time between the exchange of vows and the reception to take photographs or enjoy an afternoon drink before evening festivities begin. 
An exception to this rule is when couples get married at sunset. This is an increasingly popular option for couples who want to get married on the beach or in an outdoor location where the sunset can add a romantic glow to the ambiance. 
Evening ceremonies are especially popular for destination weddings, which usually have a smaller number of guests who can be flexible about the day and time. According to Joyce Scardina Becker, author of Countdown to Your Perfect Wedding, "If you're pondering the idea of a destination wedding and your guests are ready, willing and able to travel, does it matter to them if it's a Wednesday night wedding instead of a Saturday?"
what are the most important things to consider when choosing a wedding date?
When you choose your date, it's important to consider what kind of ceremony you want. If your heart is set on an outdoor event, choose a time of year when the chance of good weather is highest. If you plan to get married in the winter or early spring, make sure to plan well in advance and make a plan B in case the weather surprises you.
Personalization is a dominant trend in weddings today, and couples like to express their personalities and interests in every detail of the planning process. (6) Thus, you may want to consider choosing a date that has personal significance. For example, some couples choose to marry in the month when they met or had their first date. 
Other couples choose to marry at a time of year when they feel happiest. For some people, the best time of year to get married might be early spring, when flowers are beginning to bloom. For others, mid-summer is the perfect time for a wedding, especially if they choose to get married at a favorite vacation spot.
contact anticipation events today
There is no single answer to the question "What is the best time of year to get married?" The best month to get married really depends on each couple and how they envision their perfect wedding day. The experienced team at Anticipation Events can help you plan the best wedding that will fit both your dreams and your budget.
References
Looking For More? Explore Related Posts: