With each wedding, we see things the guests and couple might not – here's what was happening behind the scenes while you were getting married!
Anissa's mom was instrumental in planning this red-white-and-blue Independence Day celebration.  She arrived for a walkthrough carrying her notes, her car full of fun things.  We toured the event spaces at the Newberry Library together, catching a peek at the reception hall being set up for that day's wedding.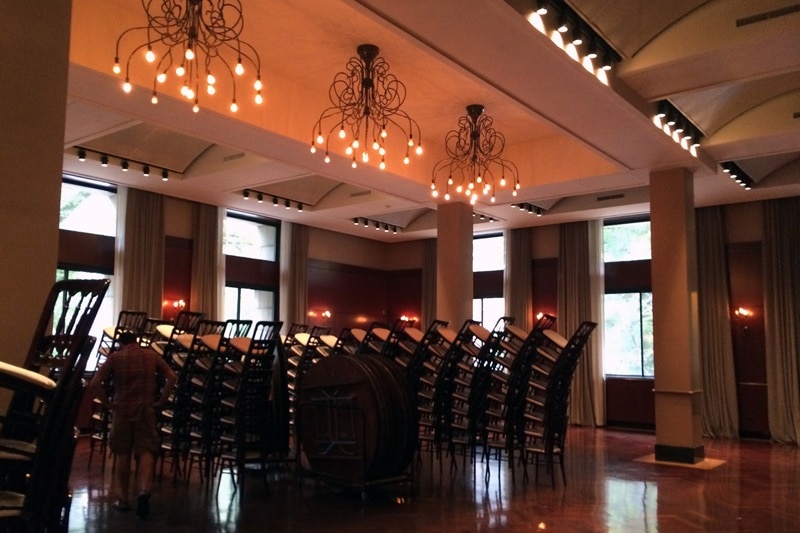 Wedding day brought the nicest weather in weeks, but the wedding prep was just getting started!  We picked up various things from the ceremony site in Washington Park: newspapers, clothing, plastic bags.  That cleanup is just a fact of ceremonies in public spaces, especially in nice weather.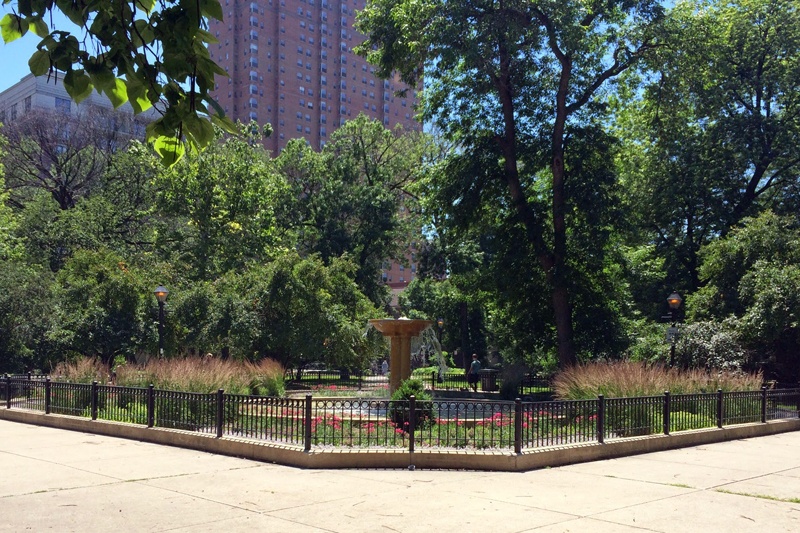 One of the fun things about a Newberry/Washington Square wedding is that your processional will stop traffic.  Even buses and cabs will wait for a chuppah and some gorgeous bouquets.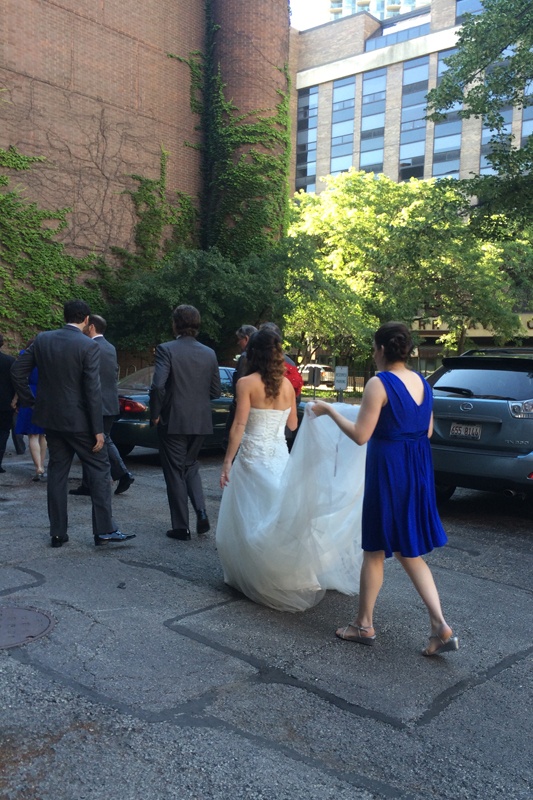 The guests stopped for a group photo on the steps while the catering staff waited inside with drinks and appetizers at the ready.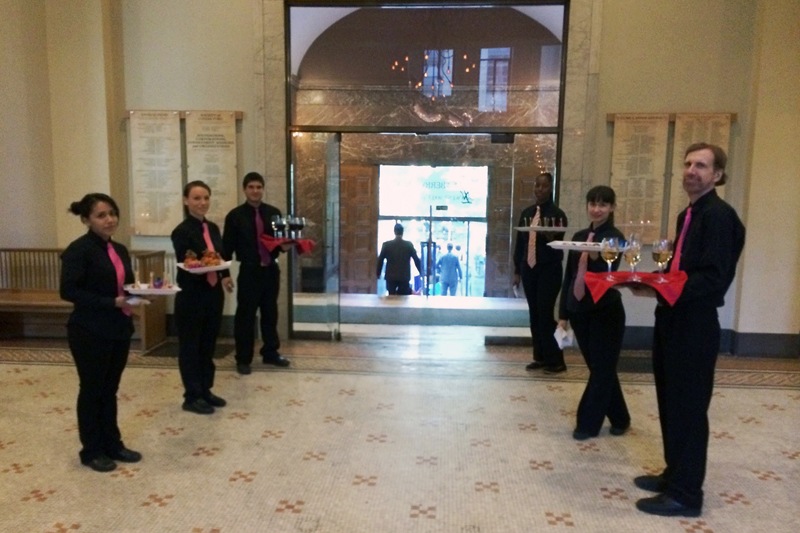 Meanwhile, Anissa was more and more uncomfortable in her dress.  We shifted the lacing, pinned the bustle to shorten the back, and after some serious talk we (gasp) took scissors to the hem.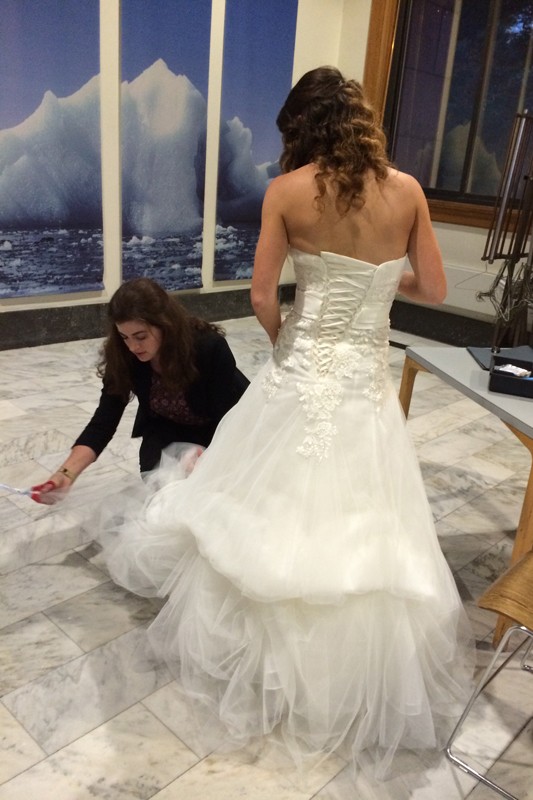 That helped, but not enough to get this bride comfortable enough to rock her reception.  So we jetted over to her hotel and scooped up a party dress for a quick change.  After that she danced and danced, right up to the sparkler send-off in the park.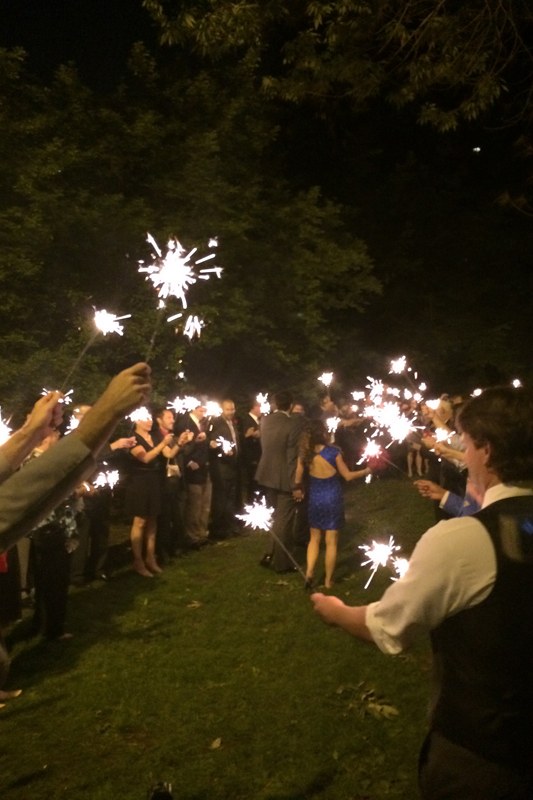 Congrats Anissa and Graham!  We were thrilled to be part of your day and can't wait to post the professional pictures!
Looking For More? Explore Related Posts: