Do you have what it takes to become a great wedding planner? Maybe a great wedding planner helped you plan your wedding and you are wondering what it takes to get into the field, or you have been asked to help your friend plan theirs.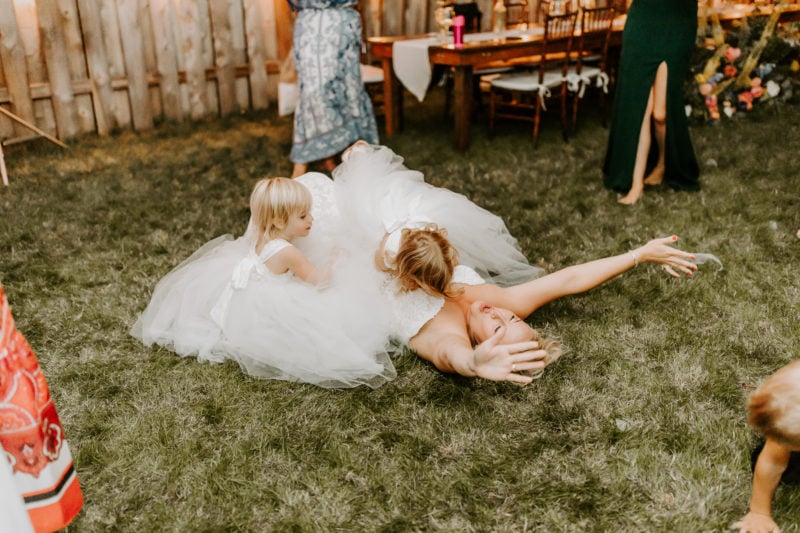 In either case, you are on the right path by researching good qualities and characteristics of what makes a great wedding planner.
A wedding takes dedication and active control. Not only do you have to wrangle event venues, coordinate all the vendors, and keep the guests under control, but you also have to make sure the wedding day itself goes as smoothly as possible.
In this article, you will learn what makes a great wedding planner, as well as several tips to help you through the planning process on your first time. Above all else, what makes a great wedding planner is the drive to make something great, and experience will help get you there.
Not sure you have what it takes, or a little too close to the event? That is where our wedding planners come in to make your event something no one will forget.
Want to know what makes a great wedding planner? Just sit down with our experienced planners for an initial consultation. Anticipation Events is a wedding planning agency in Chicago that can help you with all your event planning needs, from corporate events to dinner parties, to weddings.
what makes a great wedding planner?
So, what makes a great wedding planner? Is there a secret recipe that takes different character traits and makes a successful planner? No, not really.
Often, what makes a great wedding planner is the dedication to making a great event and the experience to back it up. There are, however, some promising character traits that are beneficial, if not essential, to becoming a great planner:
imagination and creativity
Whether you are working with a really intense client, or a laid-back couple who just want to celebrate their love, you must make their wedding better than they ever hoped it could be. This goes for the vendors, the venue, the style and ambiance, and then the actual event.
"A lot of weddings can seem quite… samey. Your imagination will set this wedding apart from the rest."
 —  Laura Evans
Your job is to make the wedding feel like something that is uniquely "them," whoever the couple might be at the time. This can force you out of your comfort zone, requiring a healthy dose of empathy, creativity, and imagination to get right. By taking aesthetic direction from the couple, you can work with the palettes and vision that they choose to create a certain ambiance that speaks to them.
a healthy dose of realism
Wedding planning would be so much more fun if you were working with an infinite budget, but the reality is, a lot of couples have a rather low budget. (2) The average wedding in 2019 cost $33,900, and those numbers double when you are looking at the Chicago market. Couples will financially stretch to meet this mark, despite wedding costs over the past decade are lowering, if only slightly.
"more than 50% of people who married in the past 10 years agree that spending on the bride's dress, the wedding cake, and photography were worth the money,"
 —  Anna Hecht
Considering this, it is important to nail down the couple's must-haves. The things they couldn't do without, and crucial, key items that make the wedding feel spectacular. For some foodie couples, it's the catering. For music lovers, it is a knockout DJ. For others, it might be the venue or fashion. Create your budget to keep these things in mind, and work everything else around it.
the ability to multi-task
As a wedding planner, you are going to be dealing with multiple clients at once, and every couple will want something different. You need to be able to communicate with all your clients, negotiate with different vendors, and coordinate food allergies with the catering manager.
It is important to remember that a strong ability to multi-task can quickly become disorganized if not kept in order. Part of what makes a great wedding planner is the ability to get everything right – for the right couple! The last thing you want to do is provide begonias when the couple specifically asked for tulips.
Good communication and interpersonal skills are a must-have in a great wedding planner. Whether you use it when talking with the couple or if you are negotiating with the vendors for the fifth time, it pays to keep your cool and get into the vendor's good graces.
Sometimes, things don't work out; don't take it personally. The last thing you want to do as a wedding planner is to burn bridges. Being a poor communicator is how you get a bad reputation, expensive vendors, and angry clients.
Good communication also means you need good negotiation skills to get the couple a killer deal on venues and vendors.
A good lesson to help improve your communication is to treat people like people. Even if you are dealing with a sassy vendor, it is important to keep your cool and not take it personally. Instead, respond with calmness and reason. It's not always you that they are upset with, but everything is in your purview when it comes to the wedding weekend.
Wedding planners are supposed to take control of the event and help couples plan for an event that is all about them. You might be working on weekends, weeknights, and everything in-between as a wedding planner and it is important to either be prepared for that or set your boundaries ahead of time.
The frazzled couple is trying to plan around a big life change and keep all the guests happy. For many, this is the first big event they will ever plan and might need a helping hand in keeping a cool head on their shoulders when things go awry.
experience in the couple's wedding type
While experience in exactly the wedding the couple wants is not necessary, you should be able to provide some examples of weddings you have done in the past that evoke a similar feeling. Show the couple pictures of the catering, the main attractions of the event, the couple's ceremony, and the wedding party. Everything that you had a hand in planning should be included in your portfolio piece.
If you don't have experience with the couple's wedding type, then be upfront about it and show them your full portfolio. This is common in the cases when a couple wants a traditional, cultural wedding. In traditional events, you will need to take a lot of cultural direction and advice from the couple to avoid stepping on any toes.
Attention to detail is essential in any great wedding planner. If the couple said they wanted blue hydrangeas in their centerpieces, you cannot deliver pink hydrangeas. The smallest details are often what makes a wedding so unforgettable, so having an eye for those details can go a long way in helping you become a great wedding planner.
As a wedding planner, you need to be resourceful. Find the best deals, the hidden steals, and come up with the never before seen ideas that make the event unforgettable. Your job is to problem-solve before anyone realizes there is a problem, and work to make the couple's event one to remember.
what to look for in a wedding planner
When you are looking for a wedding planner, it is important to know what makes a great wedding planner, but there is more to finding the best wedding planner than just knowing the characteristics they need.
Often, when you are searching for a wedding planner, you don't have time to get to know the wedding planner personally; you need to be able to make a judgment about their character in the first consultation. Of course, there are other things you should look for in a wedding planner than just their personality traits.
A free consultation should be provided to help you get to know the wedding planner. Not a lot of wedding planning will get done in this first session, but the planner may ask you questions about what your plans are, how you and your partner met, and what sort of wedding goals you have.
Likewise, this will allow you to find out more about the planner's experience and their ideas for your wedding. While you might talk to the planner over the phone or through email in the first few interactions, booking a face-to-face meeting is essential in helping you make a final decision.
how well their personality meshes
When you sit down for the first consultation, it is like going on a first date: first impressions are everything and can seal the deal. Another way it is a lot like a first date is that there might not be a second meeting.
It is okay to recognize that a planner's personality does not mesh with yours or your partners'. You are going to be working with this planner for the months leading up to the wedding, and on your wedding day, so it is important to choose a planner who you get along with.
It is important to know what response time you are working with. Some planners are prompt and respond within hours of receiving texts or calls, but other times, they are busy and might not be as glued to their phones. This is fine in either case; the important thing is that they are reliable in their response time. Knowing how long they will take to respond will help you plan around when you ask questions and learn what you can expect from that planner.
How you communicate is another important factor in their average response time. You should ask the planner if they expect to communicate with you over a phone call, text, or email.
what services they include
It is important to ask up-front what services you can expect from them when you hire a wedding planner. Some wedding planners will only handle the venue and vendor bookings and let you figure out decorations. Other planners might take care of the whole event, including the conduct at the wedding itself.
Contact our experienced team at Anticipation Events to see how we can make your day special.
Looking For More? Explore Related Posts: