James + Cyril said "oui!" at Thalia Hall in August.  A lawyer and an architect, one from Chicago and one from France, these two have enough style in their pinky fingers to pull off the chicest wedding of the year. Thalia Hall was built in the 1800's and was restored and reestablished in May of 2014 after having been vacant for 50 years. An architectural wonder in and of itself and coupled with James and Cyril being the very first wedding Thalia Hall hosted was just the kind of experience they were looking to wow their guests with.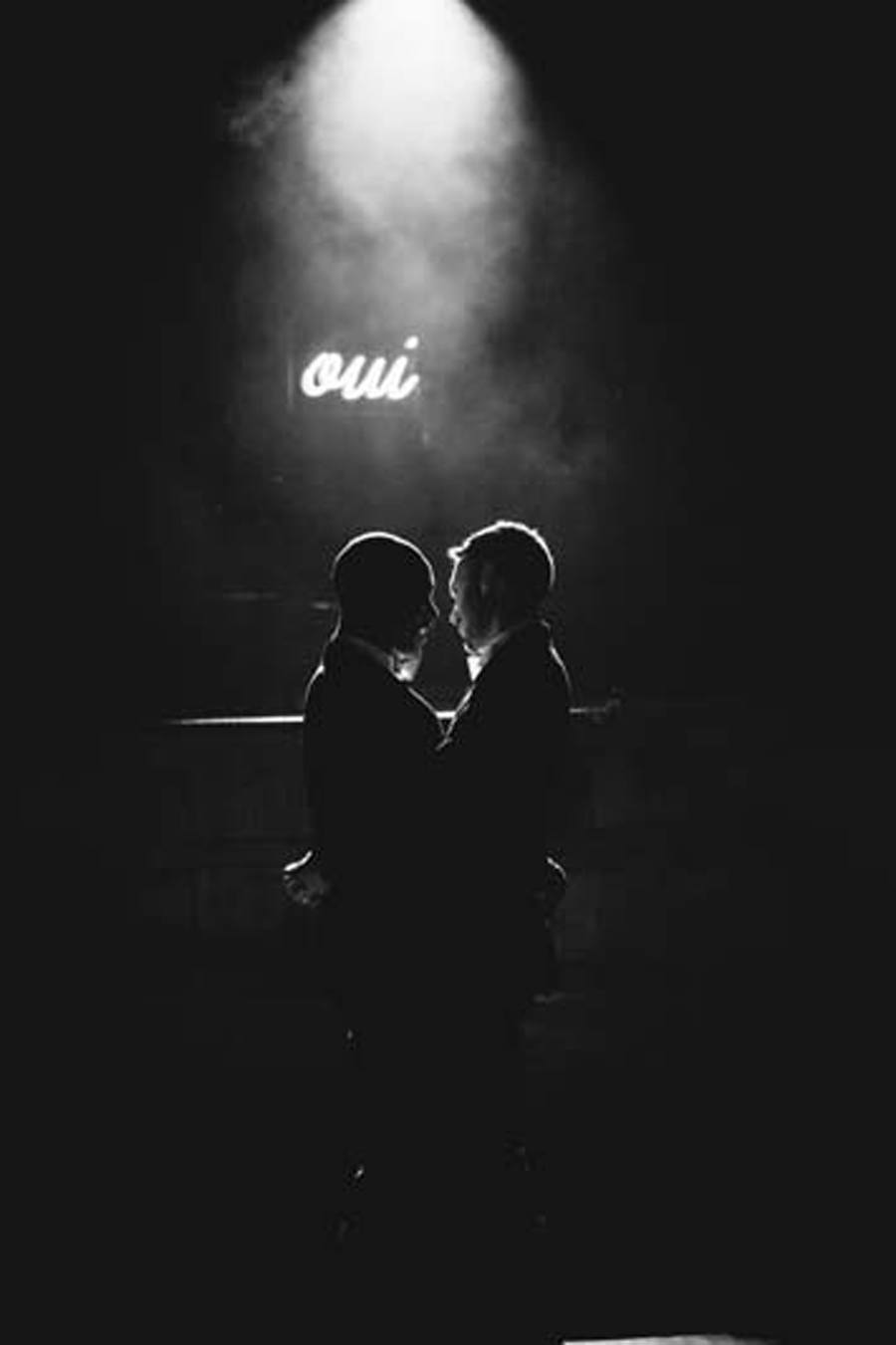 They got ready together, which I kind of love. No nervousness or build up, just two people who get up every morning and get ready in the same room doing it on their very special day in fancy suits and being trailed by a photographer. No bigs.  They hit the city and the Pilsen neighborhood for some photos with their wedding party on their way to Thalia Hall.
The stage was set (see what I did there?!) for a magical ceremony on stage in front of their custom-made neon sign with the most important little word of the day, "oui!" Original wood floors, exposed brick, tin ceilings, there are literally no decorations needed at Thalia Hall. Cocktail hour was hosted in the balcony and dinner on the main floor followed by the most epic dance party with state of the art sound and lights (what else would you expect from a music venue?) and a fog machine might have made an appearance.
A truly amazing day for an exceptional couple, and we couldn't have been happier to be a little part of their day!
* eye candy courtesy of Scott Kaplan Photography
James + Cyril's Vendors
Ceremony + Reception: Thalia Hall
Catering: Dusek's Board & Beer
Planning + Day-of Coordinating: Anticipation Events
DJ: Jojo (friend of the couple)
Photographer: Scott Kaplan Photography
Florist: Foxglove Studio
Transportation: The Trolley Car & Bus Company
Rehearsal Dinner: El Ideas
Hair: The Suite Spot
Hotel: Swissotel
Linens: BBJ Linens
Looking For More? Explore Related Posts: