We loved coordinating Trisha + Chris's summertime wedding last year at the St. Isidore Parish and The Westin Lombard Yorktown Center. These two were the sweetest and the wedding party!?!? Well, let's just say they were rowdy in the best way.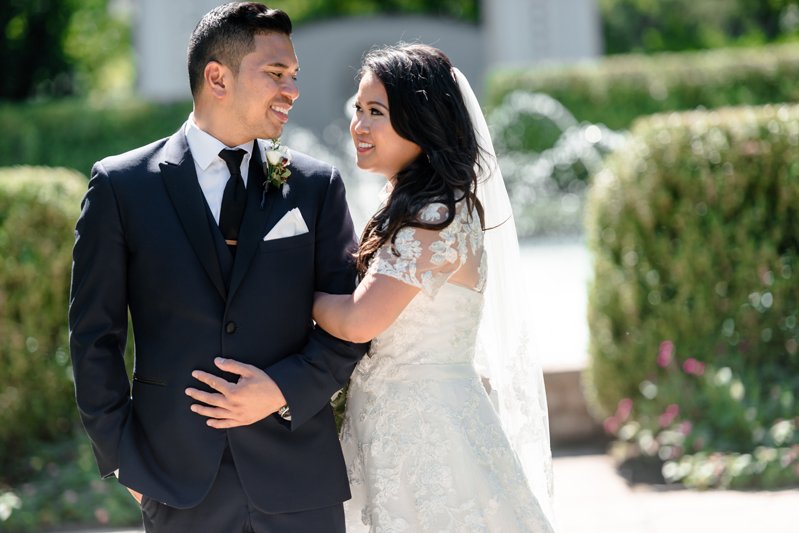 Trisha + Chris got ready at home and then they were off for first look photos! The best thing about a summertime wedding is, of course, the awesome weather for photos and Trisha + Chris took full advantage!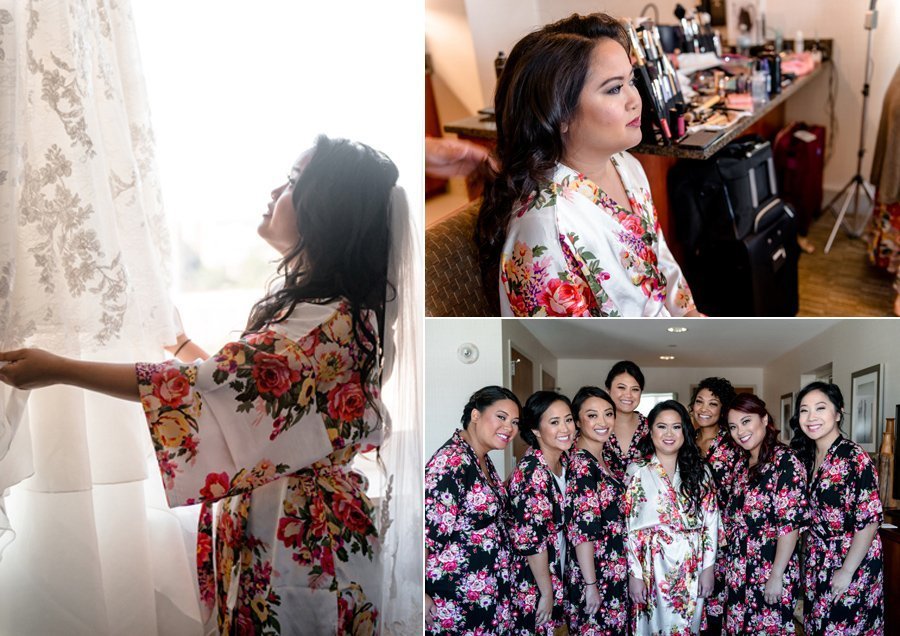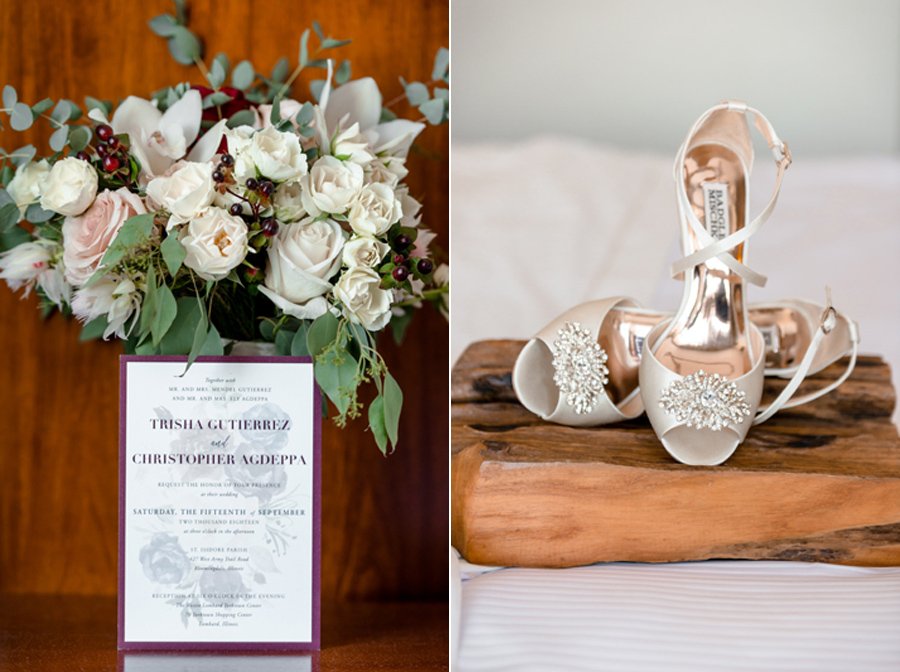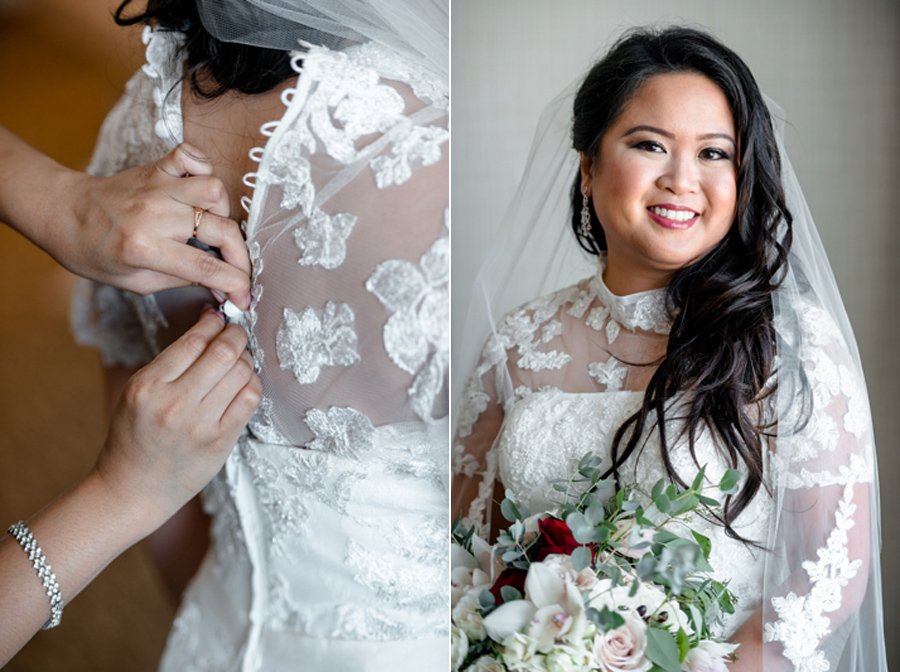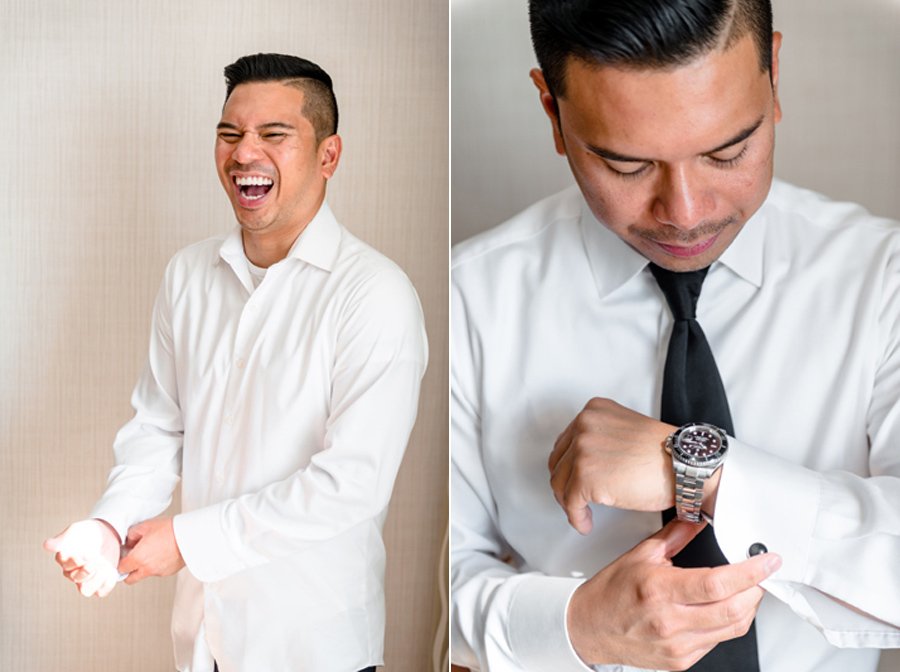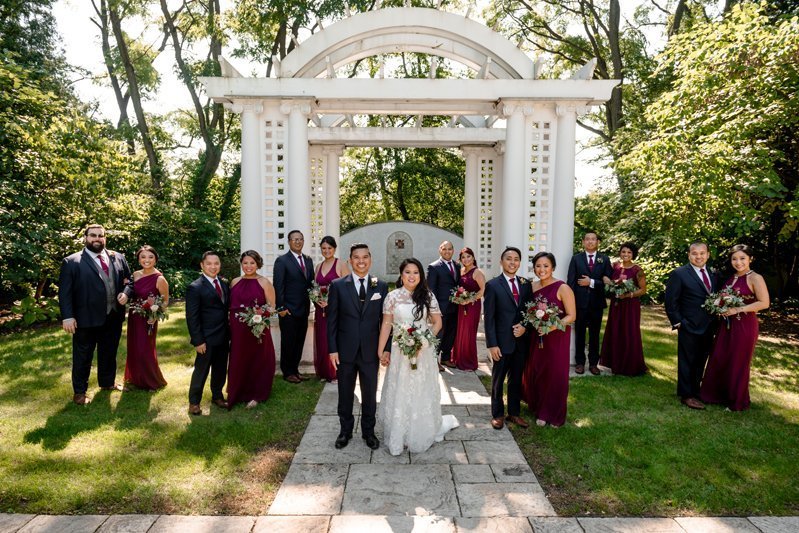 With the photos done, it was time for the ceremony! Trisha + Chris got married at St. Isidore Parish which has an incredibly stunning stained glass backdrop (chef's kiss.) And, of course, we were there doing what we do best, prepping the little ones to get down the aisle, lining people up, cueing the music and making a whole lot of moving parts look effortless.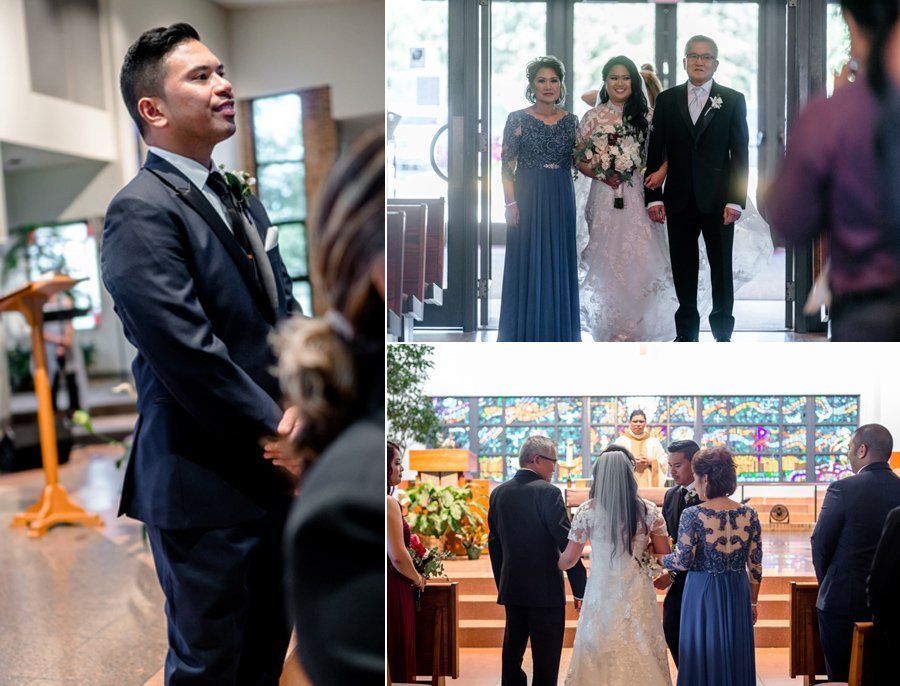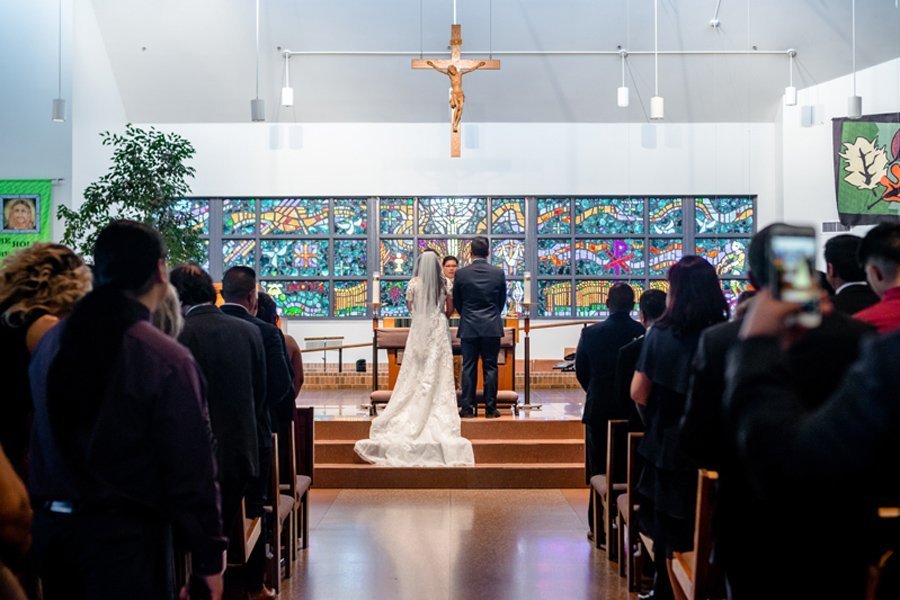 With the "I do's" done, it was time to P-A-R-T-Y! Trisha + Chris are the best kind of couple – the ones who know how to have a good time and get their guests doing the same! I mean, there was even a panda. Yep. A panda. Plus, we got to see one of our past client couples Christine + Brett (who referred us to Trisha + Chris) and who, as it turns out, we still adore even after all of these years. And now we love you all. To see how we can become part of your friend group, hit us up here.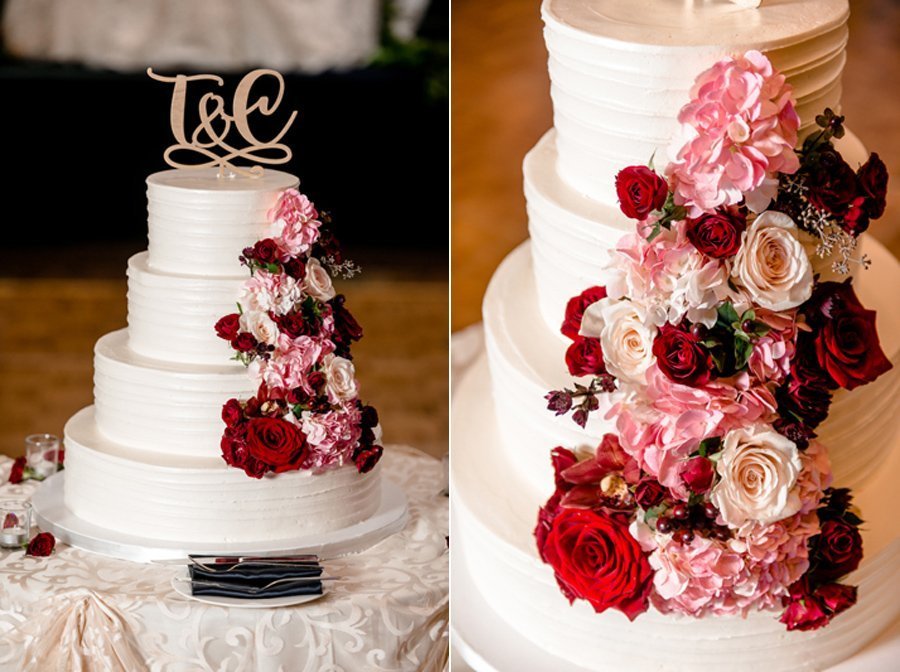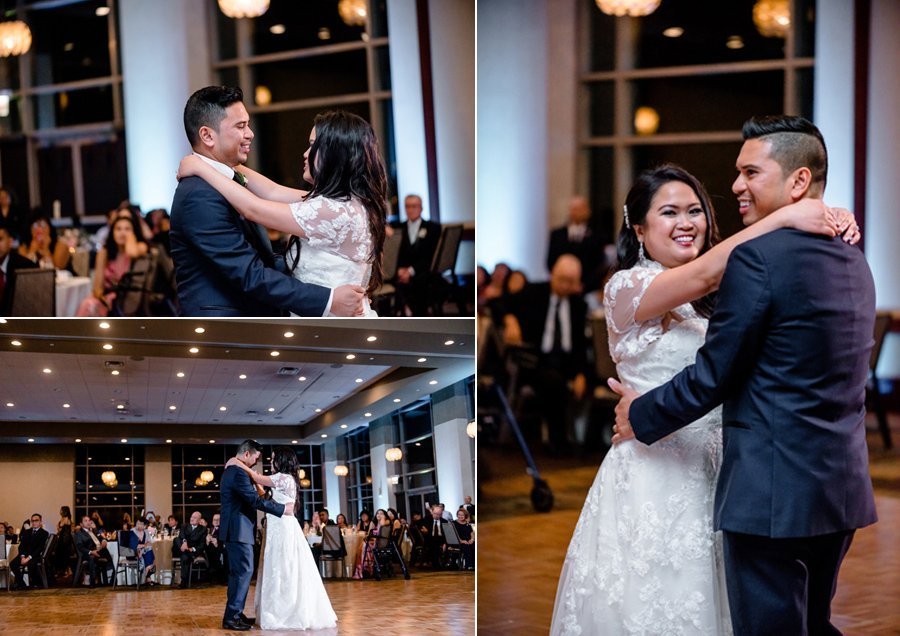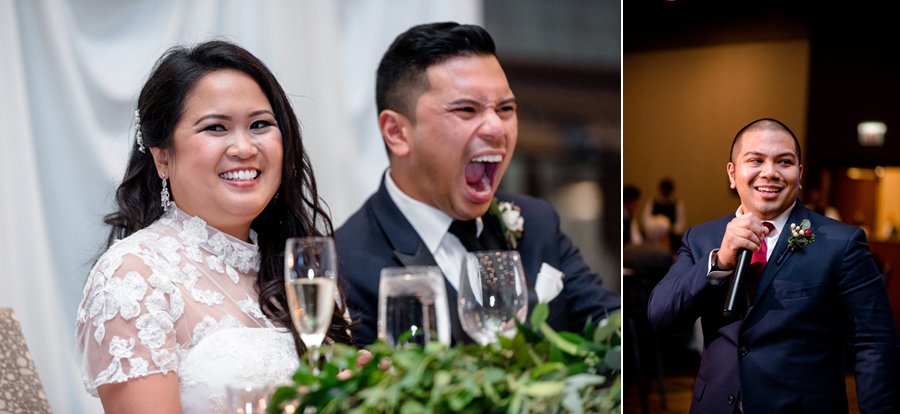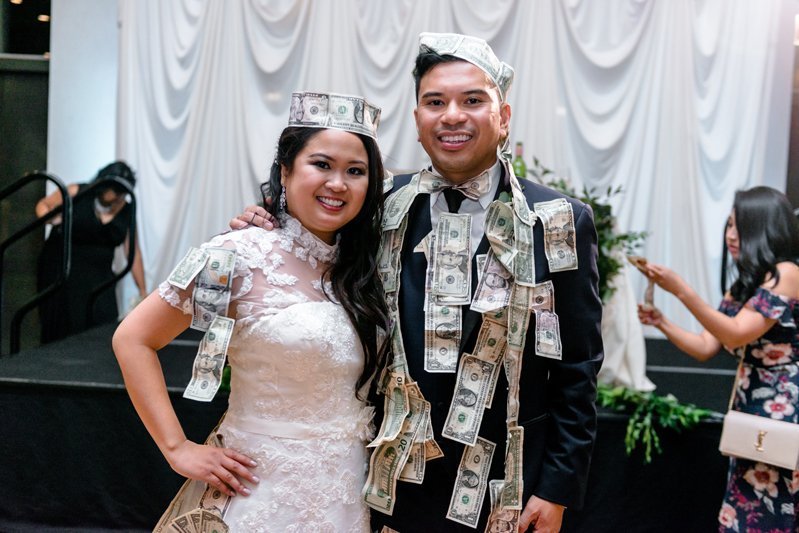 *eye candy courtesy of Misha Media Photography
Trisha + Chris's Wedding Vendors
Ceremony Venue: St. Isidore Parish
Ceremony Musician: The Brass String Chamber Ensemble
Reception Venue/Caterer: The Westin Lombard Yorktown Center
Coordinator: Anticipation Events
DJ: X-Fade Entertainment
Videographer: Izabella West Photography & Video
Hair & Makeup: Etherheal Beauty
Hotel: The Westin Lombard Yorktown Center
Officiant: Father Xamie Reyes
Florist: Blooming Flowers
Bakery: Creative Cakes Bakery
Rehearsal Dinner: Jameson's Charhouse
Transportation: Cloud9 Limousine
Photo Booth: Hipstr Photo Booth
Looking For More? Explore Related Posts: