Ali & Matt got married in June at the Byron Colby Barn in Grayslake and their rustic barn wedding was pure perfection. Take a look at them getting all dolled up.
Ali's dress and hairpiece were amazing.  She was so effortlessly beautiful.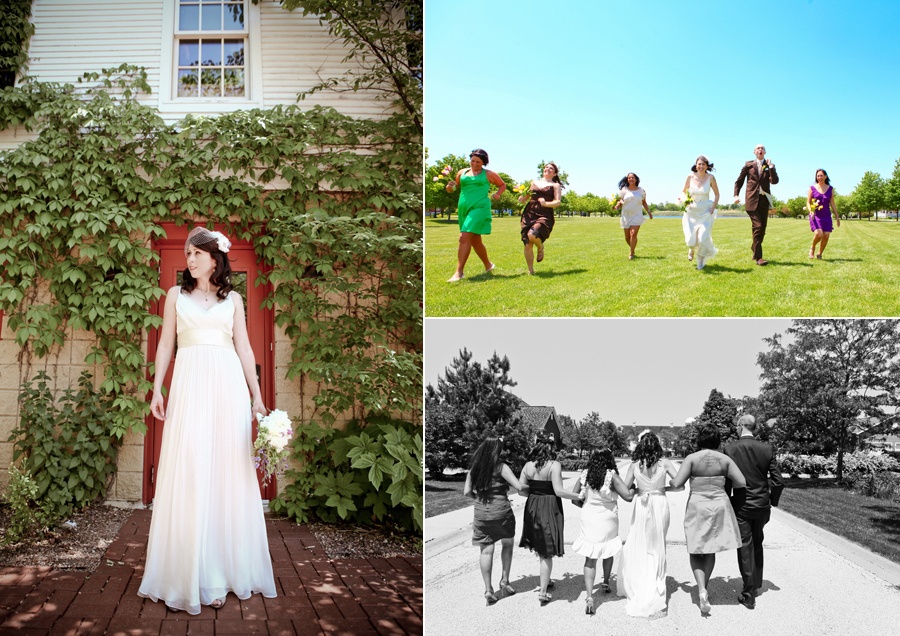 A glowing mom and a dapper dad (love the hat, right?) escort Ali to her waiting groom.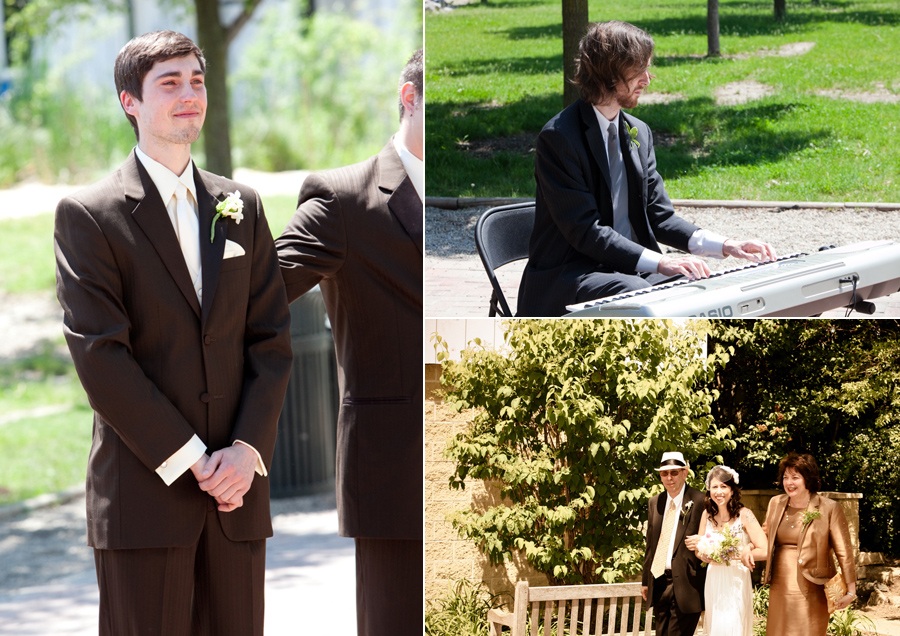 Poor groomsman on crutches in a suit in the June heat.  What a trooper he was and still smiling the entire way down the aisle.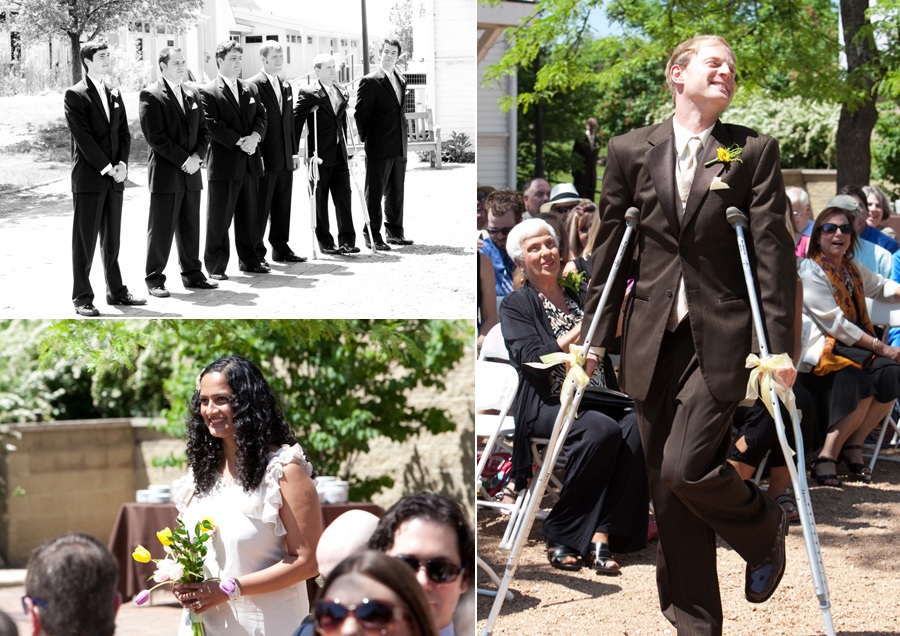 Waiting…
Walking…
Kissing!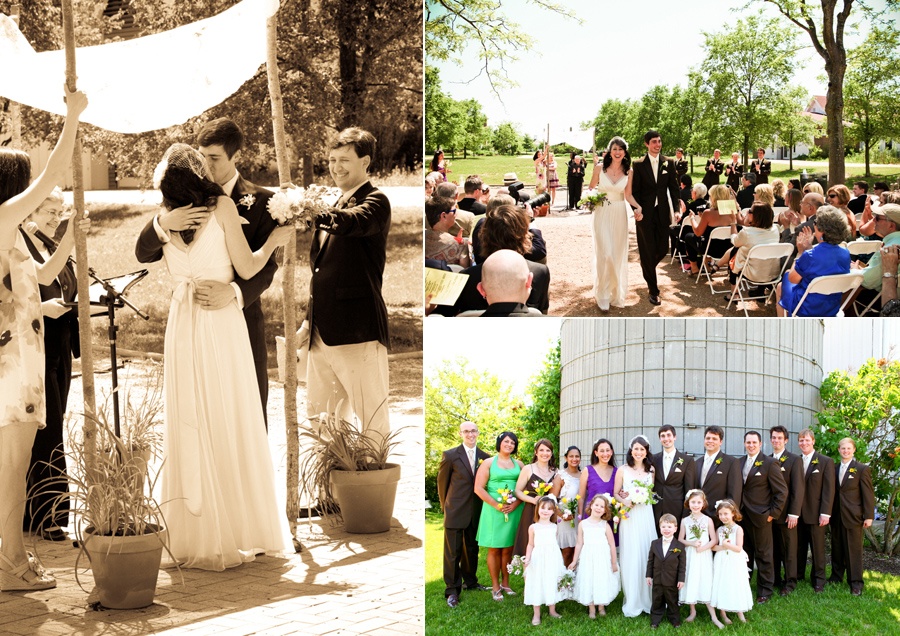 This picture is amazing.  So happy to be married were these two!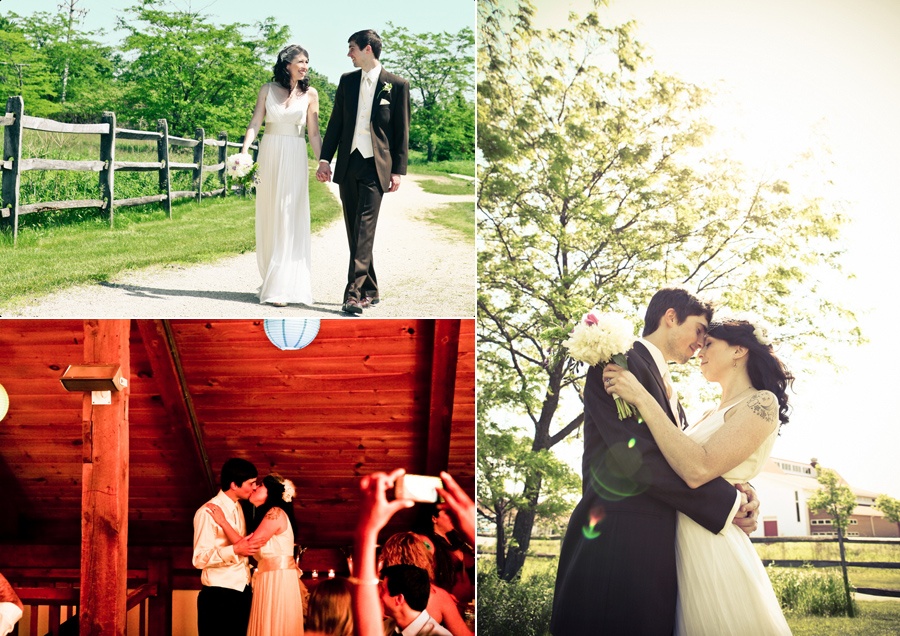 After, the crew headed into the party.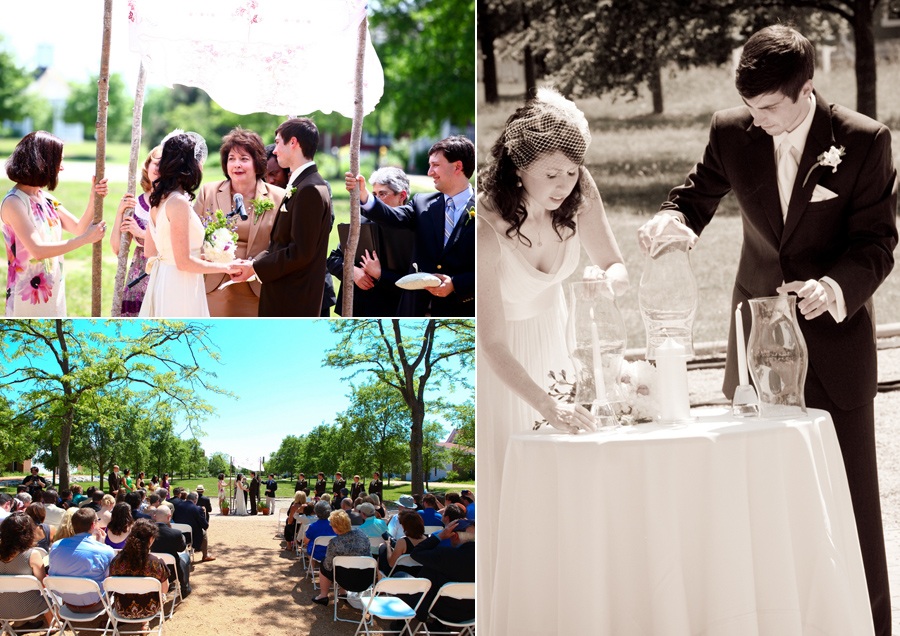 Meanwhile, the dudes took some glamour shots of their own.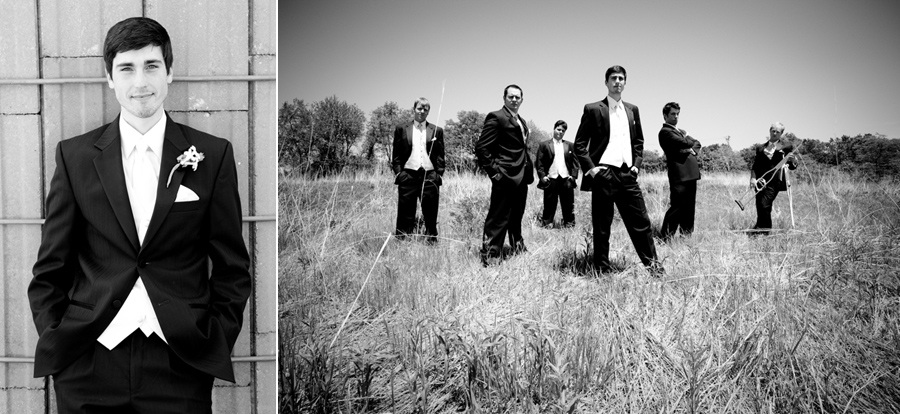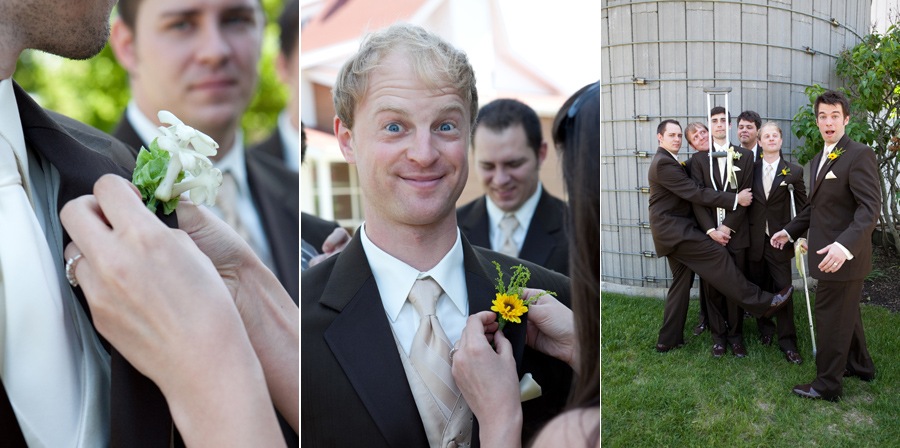 The barn was ready for revelry.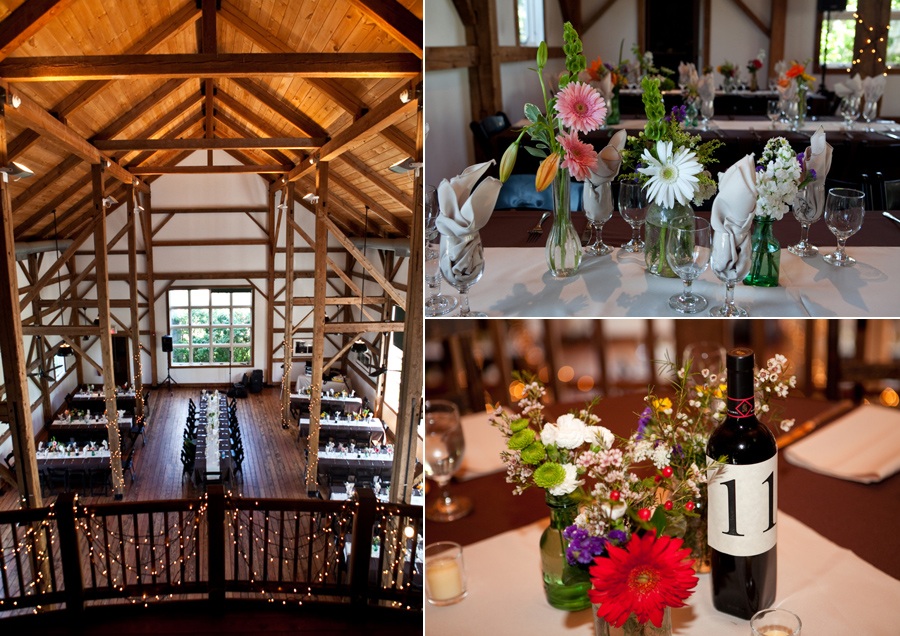 Wine bottle table numbers and mis-matched vessels made for a cozy and eclectic atmosphere.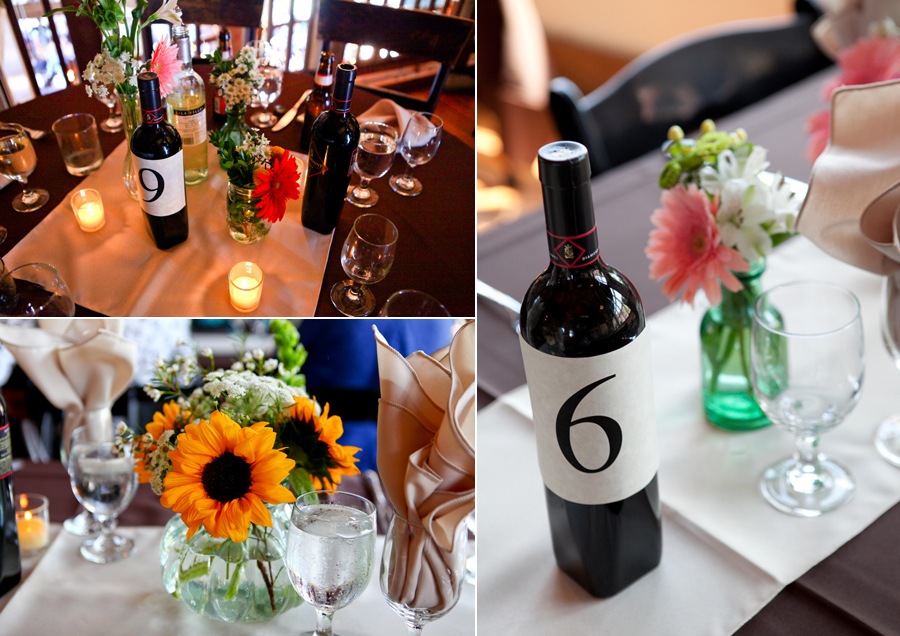 Then Matt decided it was time for everyone to get down…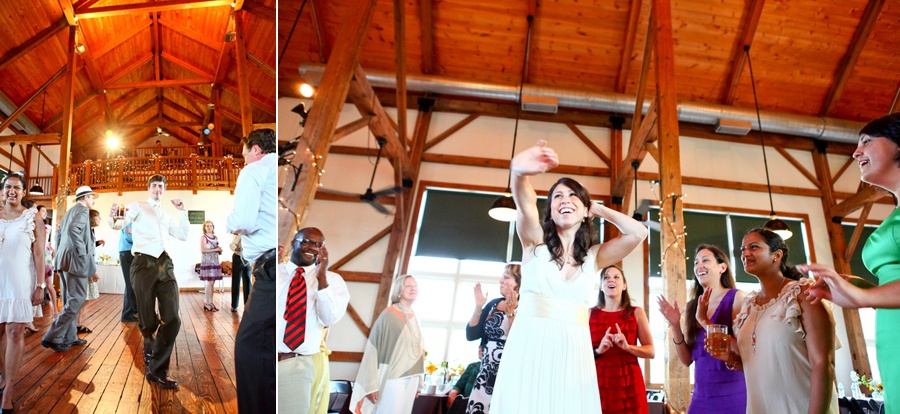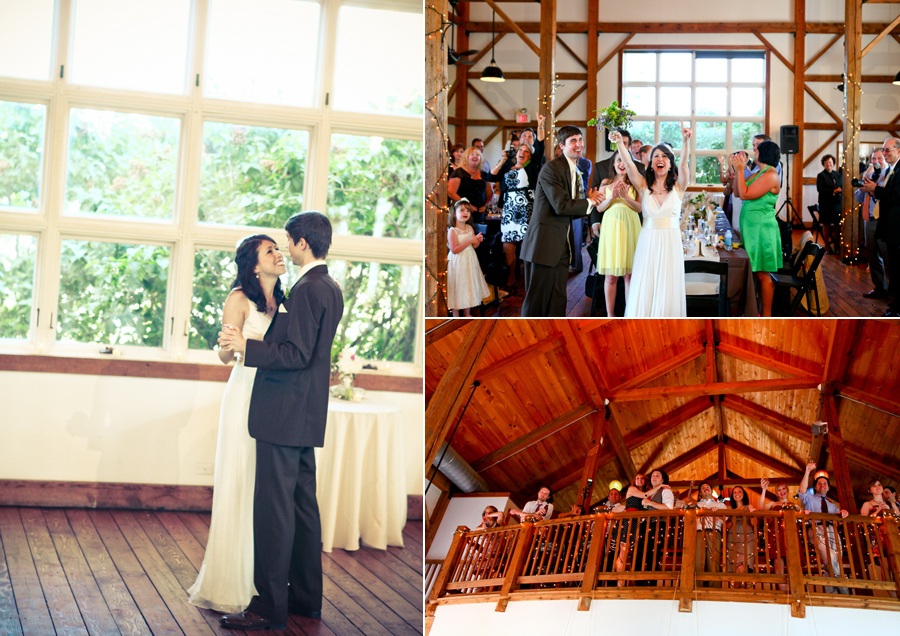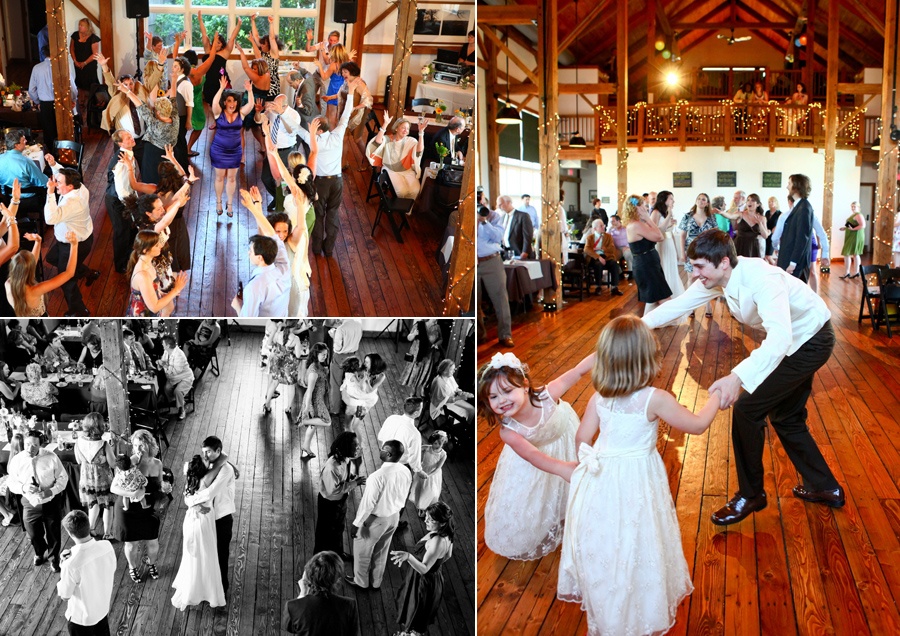 …and then their friends decided it was time to put them up, high up in the air.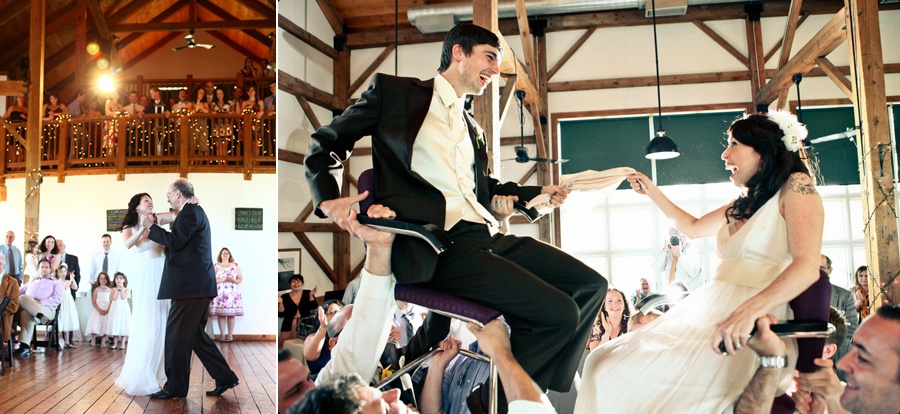 Matt and Ali were just so lovely to work with and they made my day week when they called me (on their way to Hawaii no less) to tell me what a great day it was and say thanks one more time before they jetted off.  Such class acts and it was my pleasure to be a part of it all.
Ali + Matt's Vendors
Ceremony + Reception Venue: Byron Colby Barn
Planning + Styling: Anticipation Events
Photography: Victoria Sprung Photography
Florals: Nancy Rolison
DJ: Toast + Jam
Catering: Dave's Specialty Food
Cupcakes: Bleeding Heart Bakery
Custom Hairpiece: Love, LuLu Mae
Looking For More? Explore Related Posts: