Stephanie and Brian's wedding at Byron Colby Barn in Grayslake in August was the outdoor barn wedding of our dreams.  Both Brian and Stephanie are super creative and artistic and put a ton of effort into making their day unique to them. Which is my MOST FAVORITE thing.  Brian's hat and bowtie were so dapper and Stephanie rocked an amazing dress and killer shoes: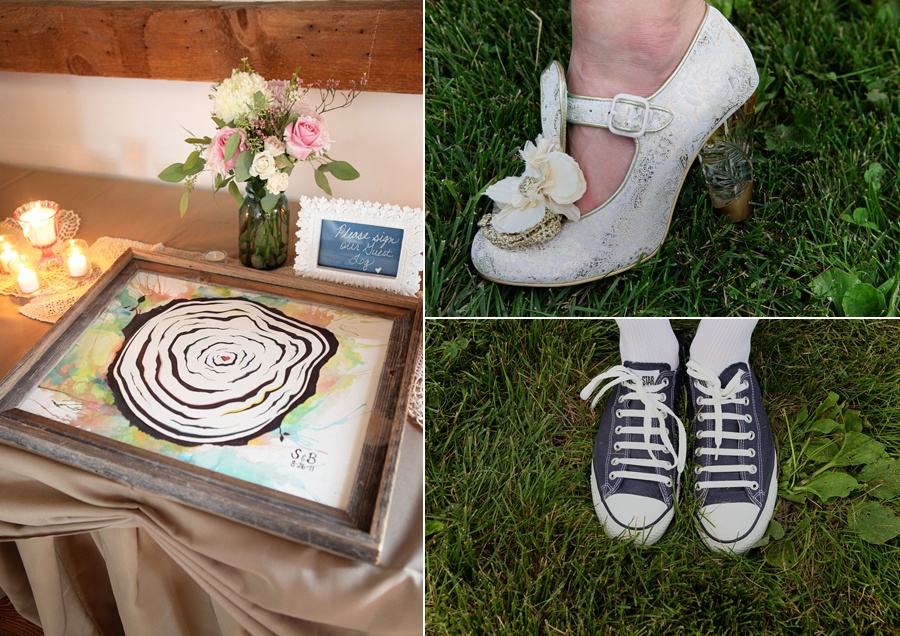 Stephanie's dad has passed away but Stephanie kept him close by all day long on her bouquet.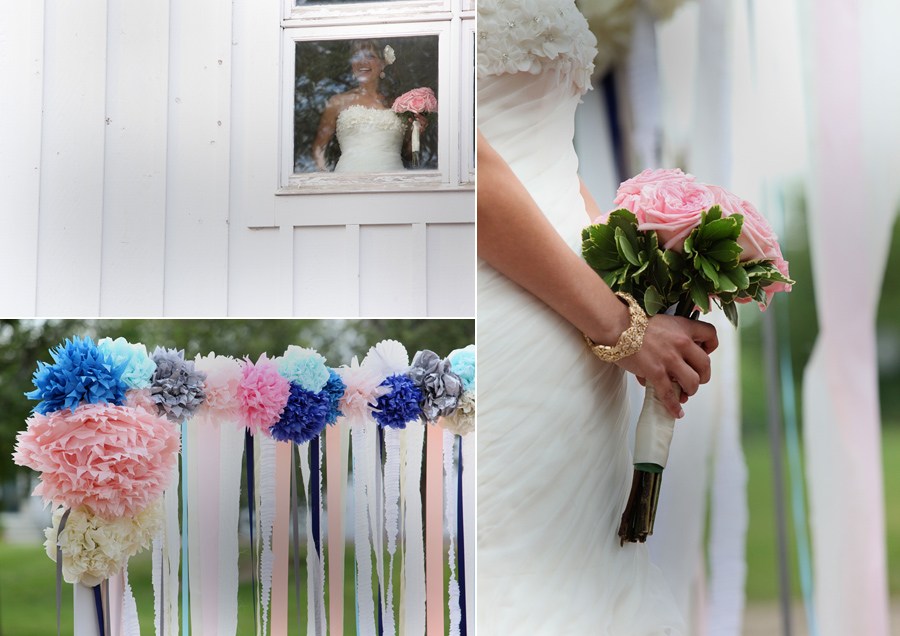 Stephanie and Brian were super troopers trucking through the fields surrounding the barn with Jeremy Lawson to get these shots.  Stephanie even brought some little insect friends back with her trapped in the layers of her wedding dress!  And yes, that was just after they shook hands with Mr. Ed.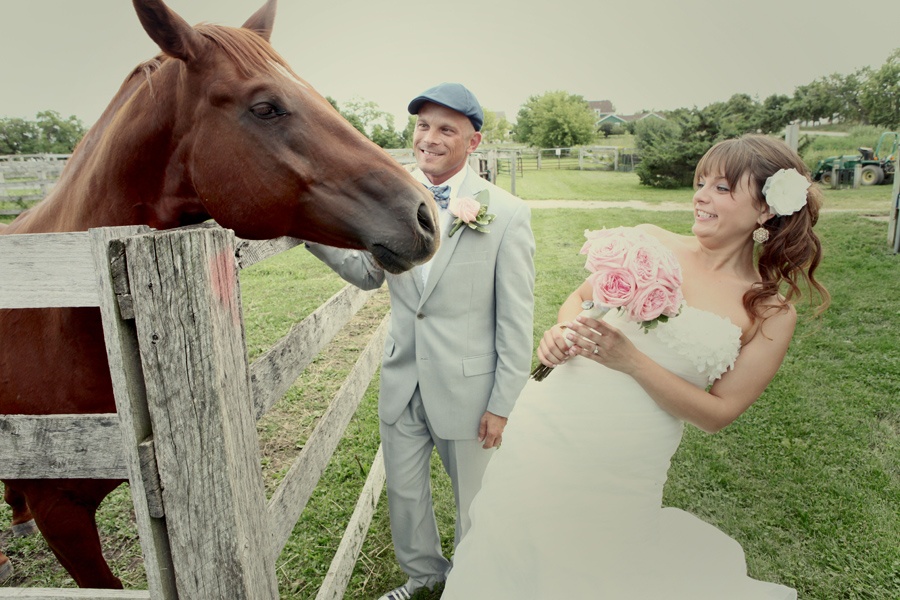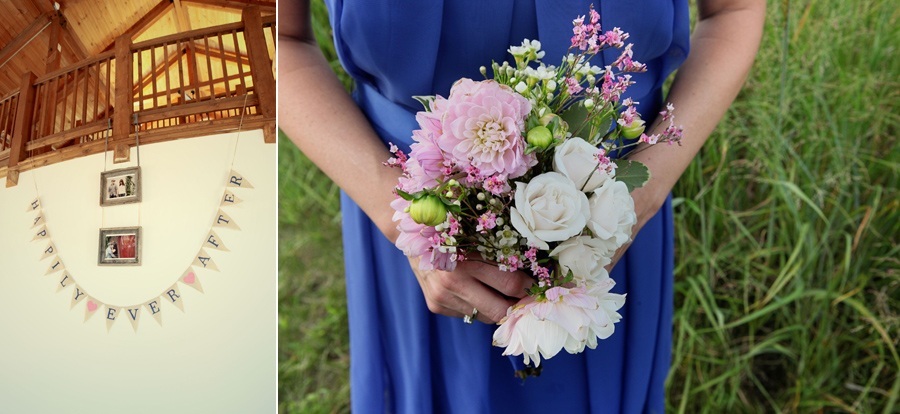 Then it was time to get married!
So I rallied the troops: Stephanie's brother escorted her down the aisle, they exchanged rings,  shared a smootch.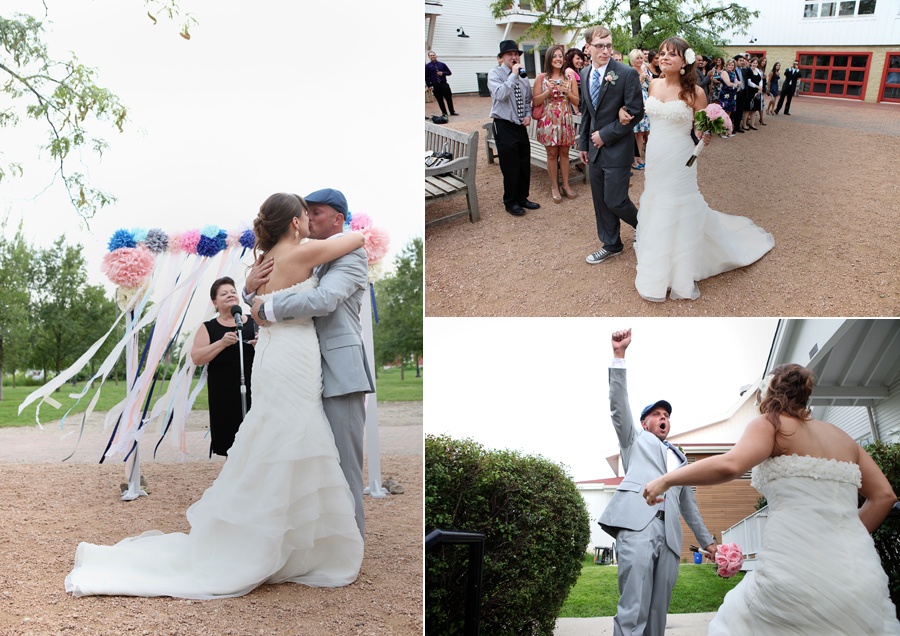 Brian just could not help himself: a fist pump on the way out of the ceremony.
I mean, when you are marrying this girl, who wouldn't be?

Fabulous details from the party follow.  By now you know this is my absolute favorite part, right? Right.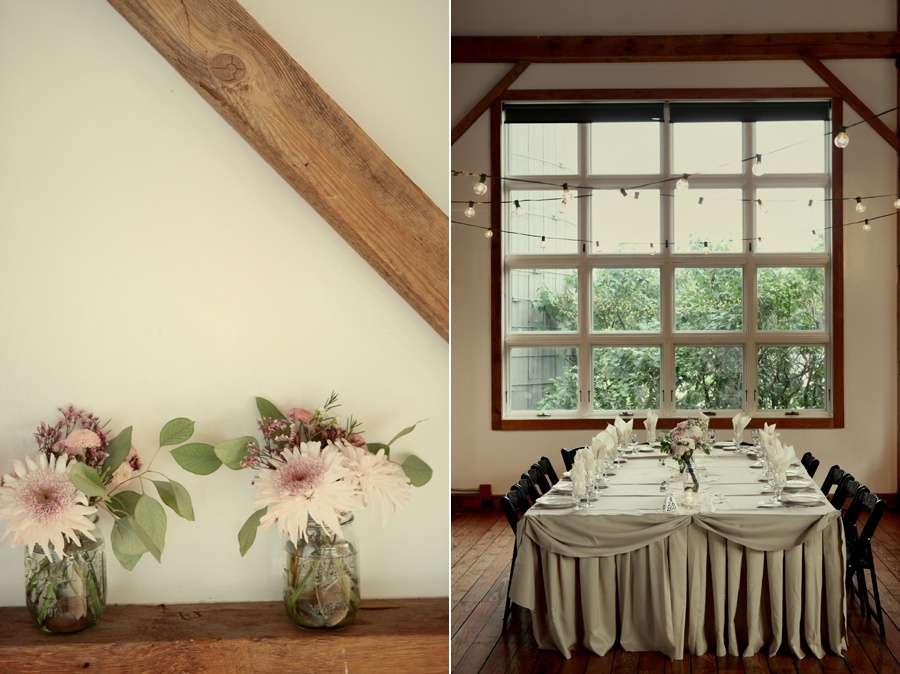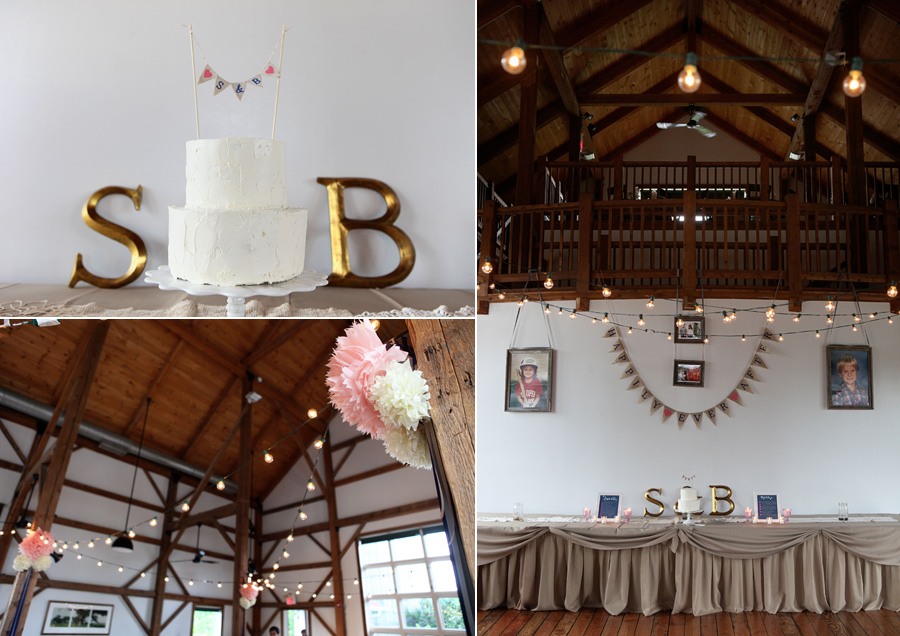 Stephanie collected doilies that we fashioned into table runners and blue mason jars that Nancy filled with gorgeous wildflowers.

Stephanie and her family made these magical magic wands for their guests to shake and wave as Stephanie and Brian walked back down the aisle as a married couple.  Then they shook them when the bridal party was announced, and when they shook their booties on the dance floor and I'm hopeful they shook them back at the hotel and at brunch the next morning as well!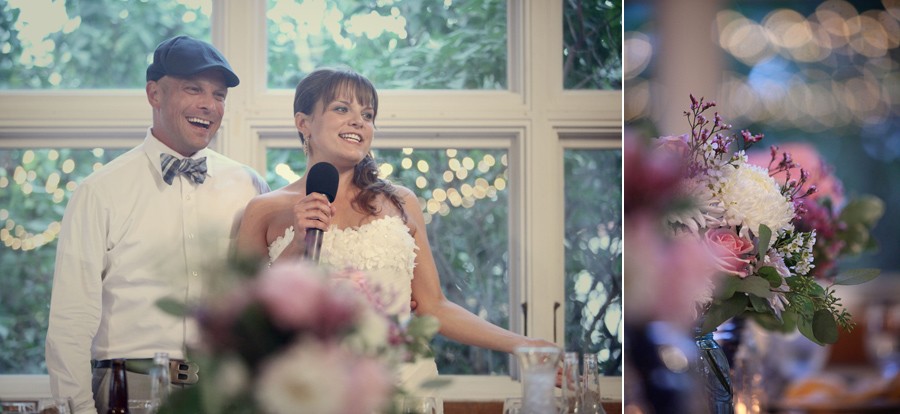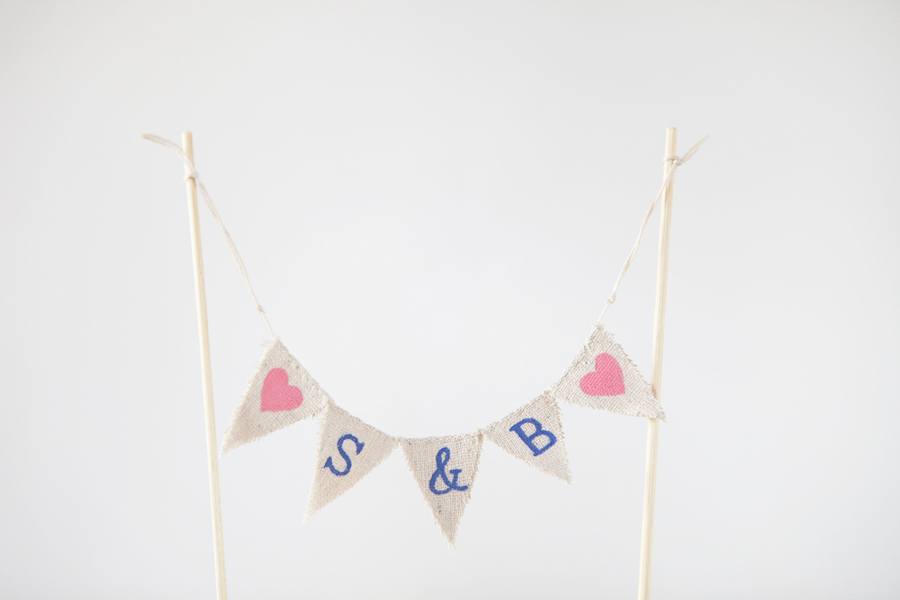 A lot of laughing, singing, drinking and dancing capped off an incredible day celebrating two incredible people.  S & B: It was so much fun to be a part of your day and may you always be able to laugh off the bugs that fly up your dress!
Stephanie & Brian's Vendors
Venue: Byron Colby Barn
Photography: Jeremy Lawson Photography
Planning: Anticipation Events
Florals: Nancy Rolison Designs
DJ: Stax-O-Wax
Catering: Catered Productions
Looking For More? Explore Related Posts: