It's that time again! Time for beautiful tented receptions, seaside ceremonies, and dancing under the stars. But let's face it, Mother Nature doesn't always cooperate with the perfect vision you have in mind. No problem! We can't control Mother Nature (trust us…we've tried), but we can arm you with a bunch of outdoor wedding tips to make sure she doesn't wreak havoc on your best day.

Neither snow, nor rain, nor heat, nor gloom of night
You may be thinking about heat or rain ruining your outdoor wedding plans, but keep in mind that those aren't the only rat bastard weather conditions you need to keep in mind. We notice a lot of people underestimate the wind or fail to plan for humidity. Your decor needs to be ready to withstand as many elements as possible. That means, no signs on easels (they will blow over in even a light breeze), absolutely no paper that isn't weighed down (tented escort cards are out!) and think about lighting everywhere. Lighting is often forgotten in general (even the route to the bathrooms). We also recommend using electric candles instead of real ones. Wind will definitely kill candles (even with a tent) and if you use electric ones, they're much more reliable (and if you use mercury glass votives you can't even tell the difference)!

Keep your guests comfortable
The last thing you want is for the party to end early because guests are too cold, hot, sunburned or bitten! So think about those things you need to have a great night outside. Planning an outdoor ceremony in the fall? Think about getting a basket of inexpensive throws so guests can grab a blanket to wrap around themselves if they get cold. Want to have cocktails on the lawn? Make sure you have plenty of sunscreen and bug spray on hand! Hoping your guests will dance until dawn? Throw some flip flops on the dance floor so those who wore heels can kick them off and stop sinking into the grass. Keeping in mind the little details that will make guests comfortable goes a long way to making sure they have a great time.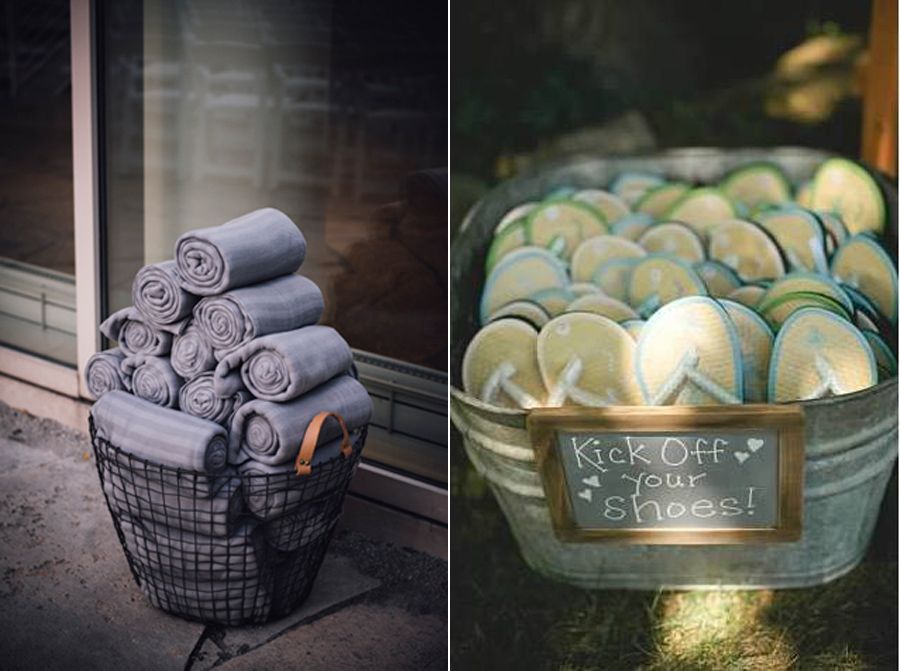 Plan B, and C…and maybe D
We all know that in Chicago (and most places) the only thing you can depend on with the weather is that you can't depend on it. So always have a Plan B! And Plan B doesn't always mean that you have to take everything inside! It's always good to have an indoor space that can handle everything – ceremony, cocktails, dinner and dancing, but know that in a lot of cases, you may end up just having to move one or two things inside. For example, if it's a little chilly and you're planning a short ceremony, keep it outside! Your guests can keep their coats on and then head in to warm up over cocktails. Or, if there's just a short rain shower right when your ceremony is supposed to start, bring it inside then send guests back outside for cocktails while your vendors flip the room for dinner. This is where experienced vendors are going to be crucial – we know how to flip a space fast and what is and isn't doable so we can keep the day going and your guests won't even know Plan B isn't Plan A!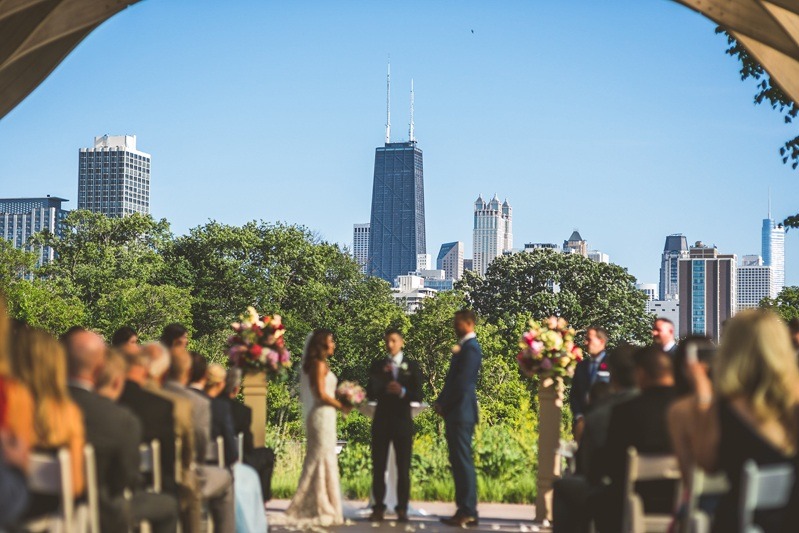 Outdoor wedding tips: be prepared, but be flexible
Armed with all of the things above, you're good to go, right? Wrong. Our outdoor wedding tips wouldn't be complete if we didn't tell you that when it comes to outdoor weddings, the most important thing you can do is be flexible! It's possible it will rain. Or snow. Or even sleet. But who cares? It won't matter if you have a Plan A and B and it's your wedding day! You're surrounded by your family and best friends. Grab a drink and dance the night away.
Need help putting all the pieces in place? You know that's what we do best! There's nothing like a kick ass outdoor wedding in our book, so contact us and we'll give you a lot more outdoor wedding tips and take care of the rest! Need proof? Check out these lovely outdoor weddings and then ask us to tell you what really happened that day!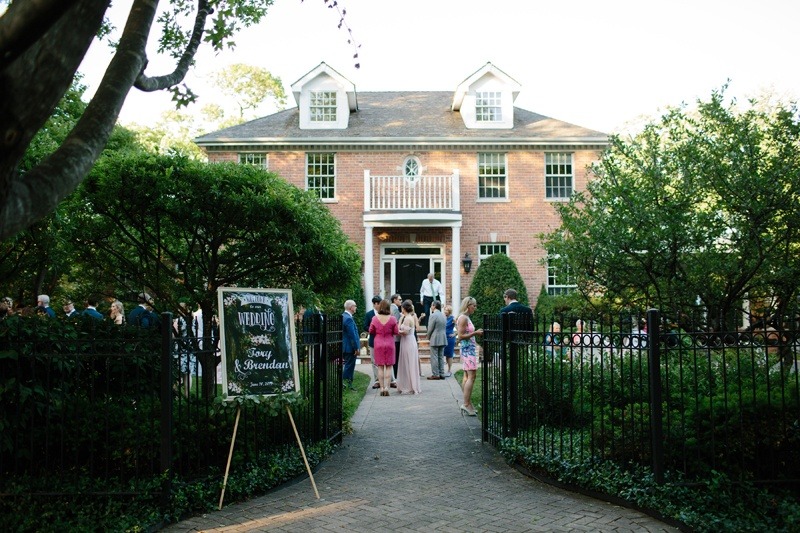 Outdoor wedding tips photos courtesy of Anni Cee Photographie (photo 1), Anda Marie Photography (photo 2), A Love Worth Telling (photo 3), Erin Hoyt Photography (photo 4), A Love Worth Telling (photo 5), Peter Gubernat Photography (photo 6) and Sally O'Donnell Photography (photo 7).
Looking For More? Explore Related Posts: