Well we couldn't really be more obsessed with this jewel-toned warehouse wedding at Rockwell on the River. This wedding, this couple, and their families. It was one of those weddings that was just simply magic. Melia + John couldn't have been nicer clients to have, literally never fretted about Covid pushing their wedding date back, and generally were just SUCH a joy to be around. Okay, okay, it didn't hurt that their wedding is fit for a magazine.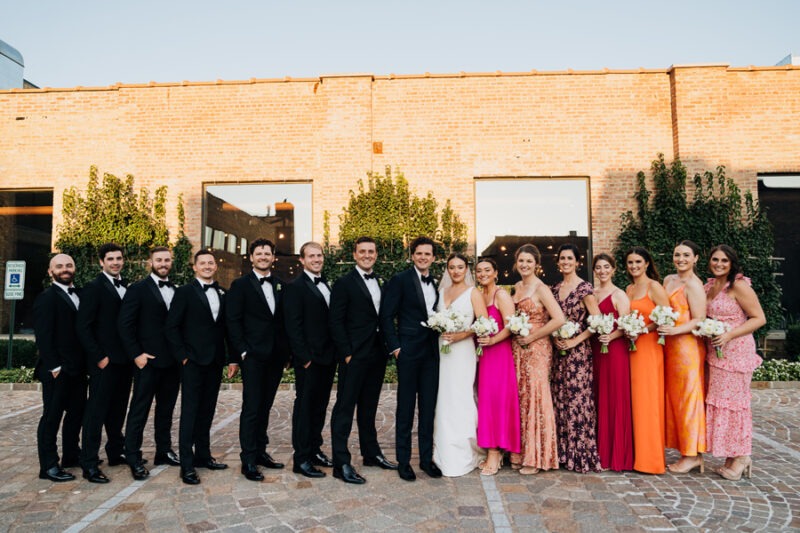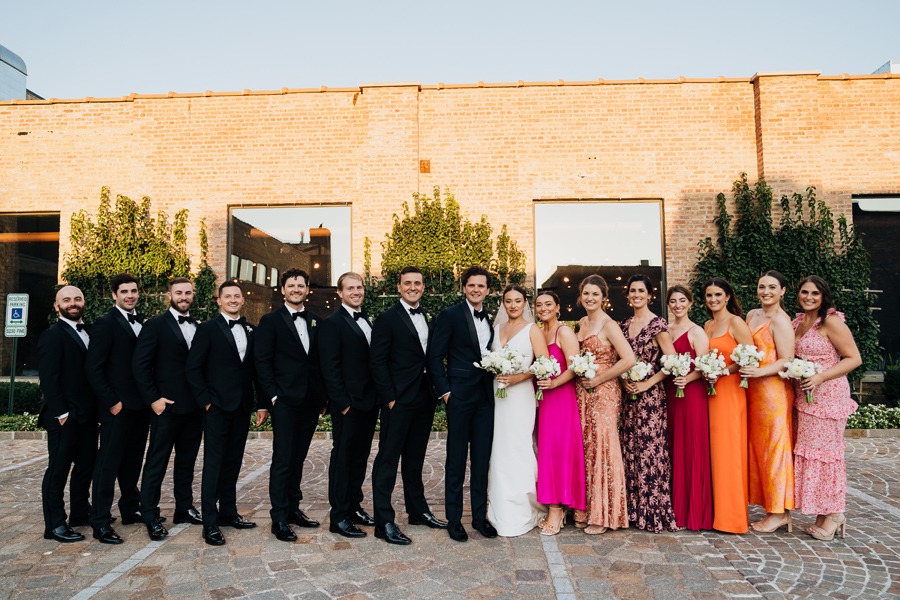 We love the details and Melia brought it with classic elegance everywhere you looked, but this crew's sparkling personalities, fun-natured vibes, and READINESS TO PARTY, took it to a whole other level. Clean lines on Melia's dress, plus classic tuxes, paired with a glorious assortment of oranges, pinks, and reds for the gals—dang we truly appreciate a crew who is not afraid of color.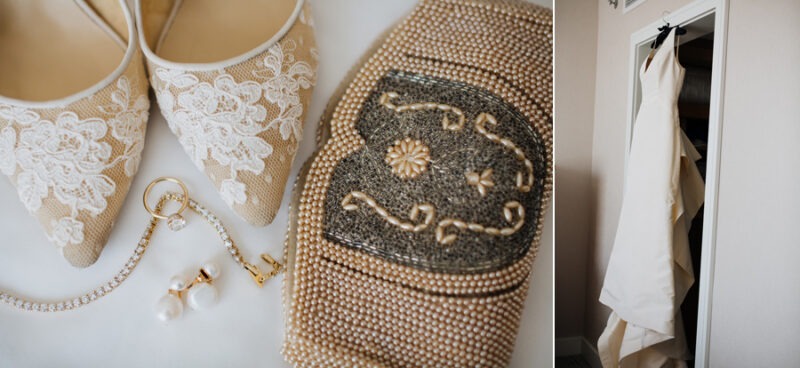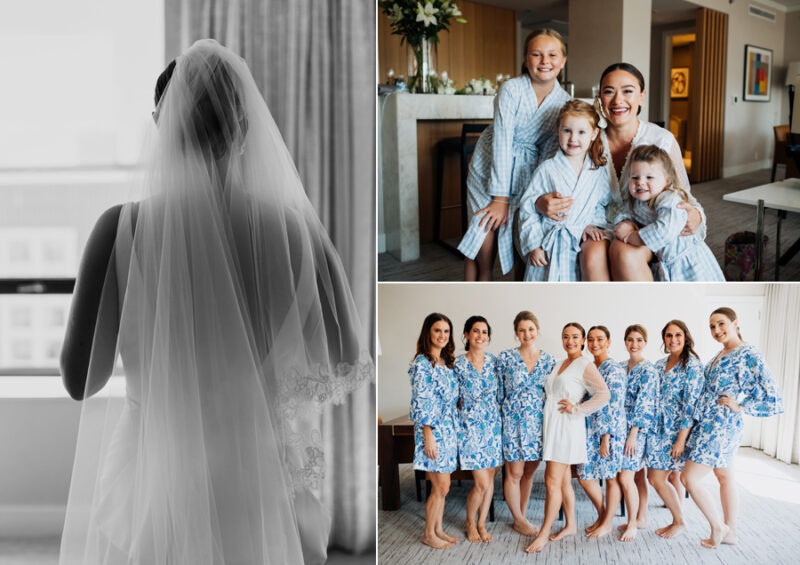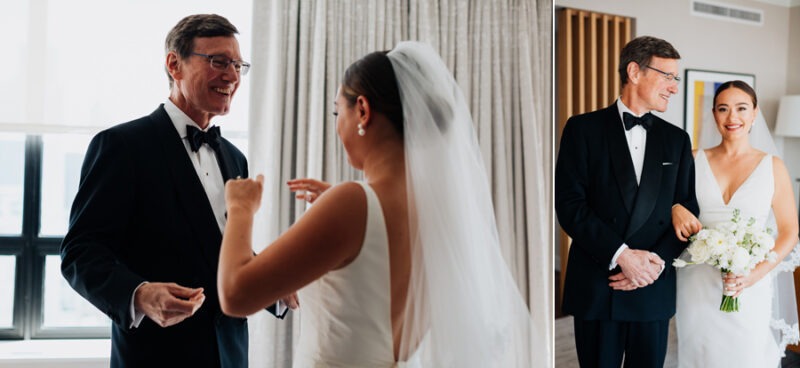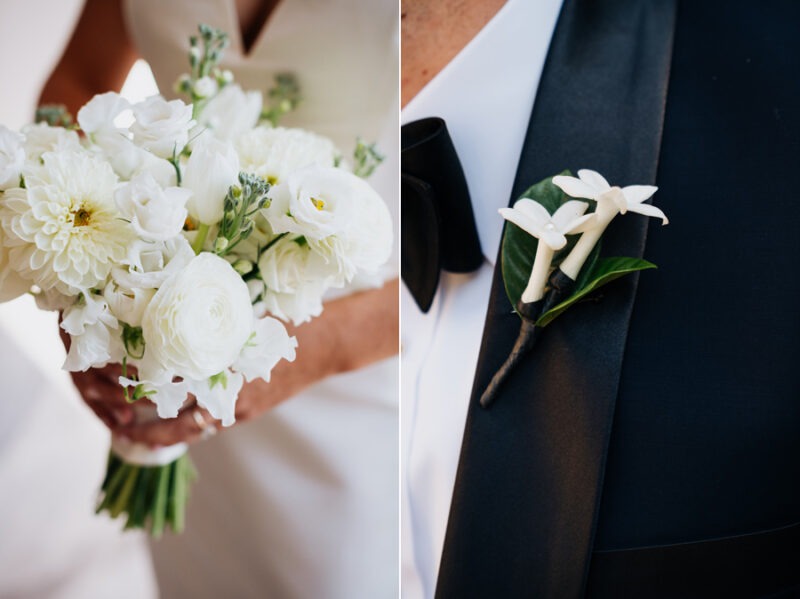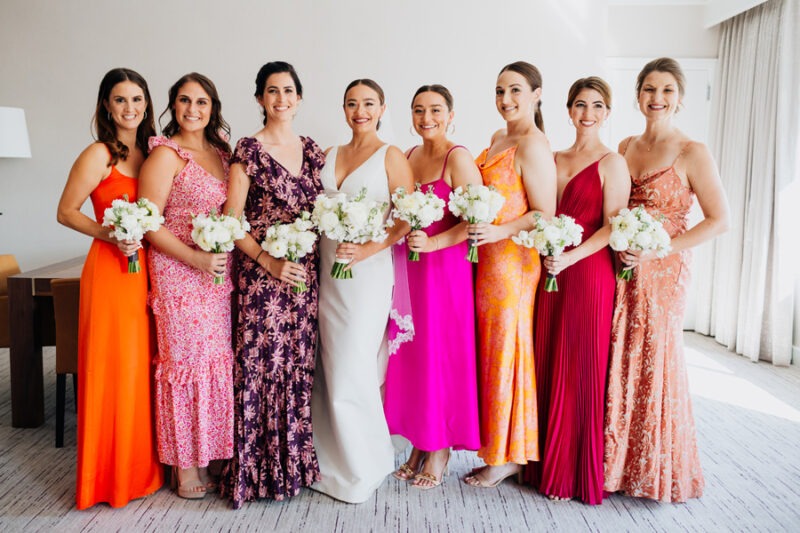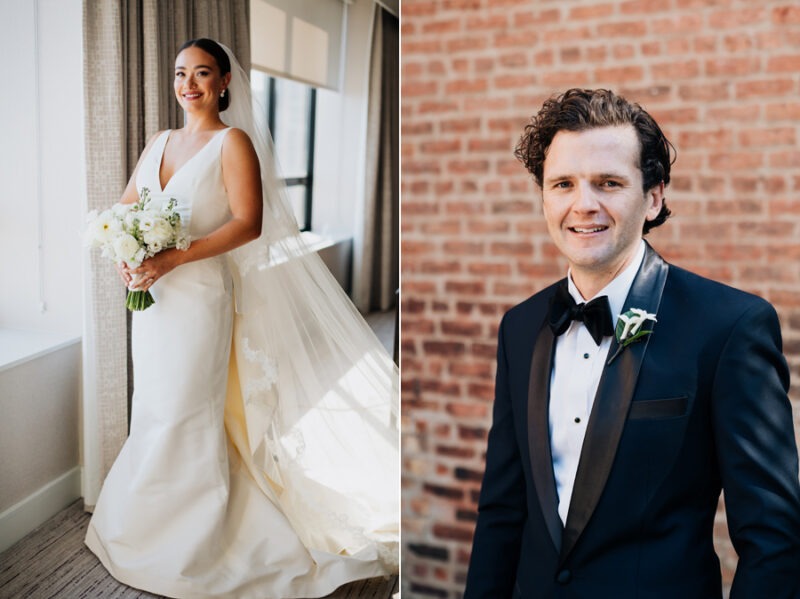 Melia + John married in a greek orthodox ceremony full of love before heading out for photos and their jewel-toned warehouse wedding at Rockwell on the River. We love all of the photos they have from the day: at the church, the venue, and then the Pen/Carlson team was able to incorporate some great city shots with the black and white vibes right around the venue! It doesn't hurt that these two and this group is super photogenic! Smiles for days on everyone!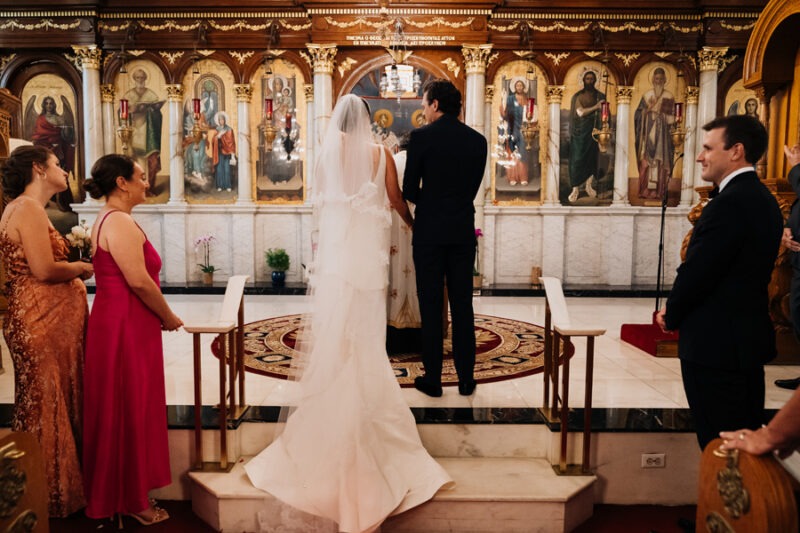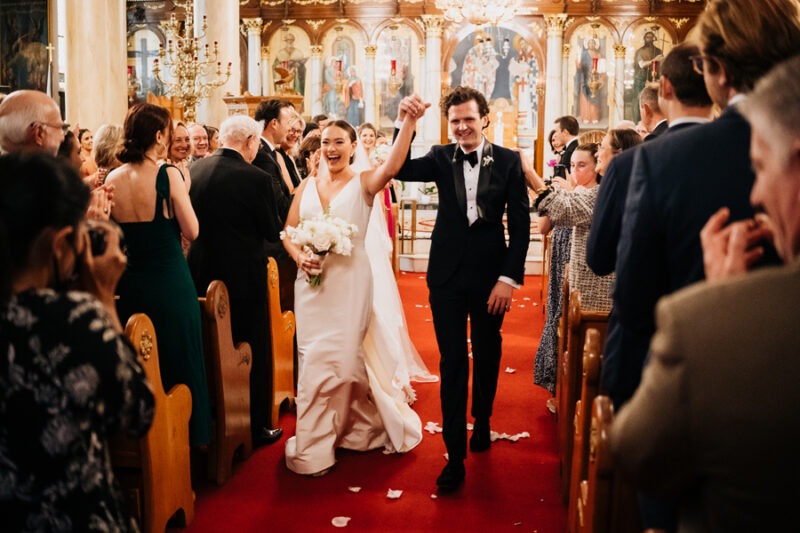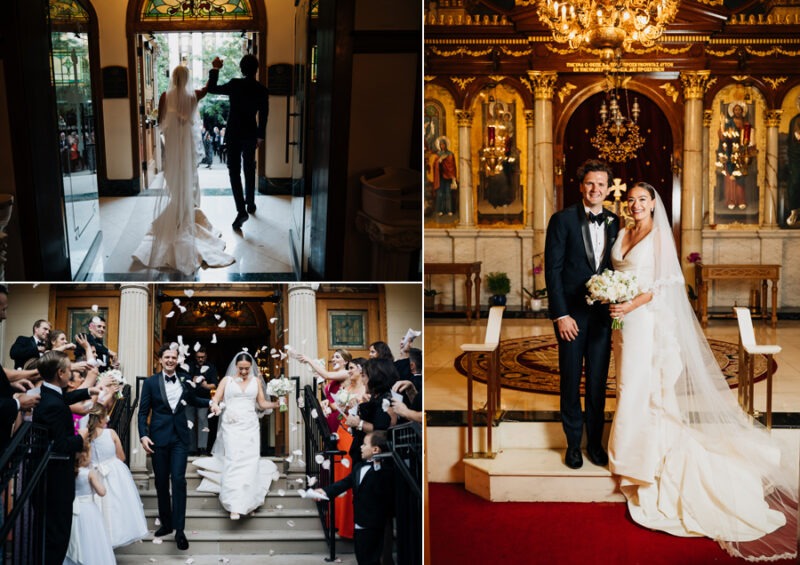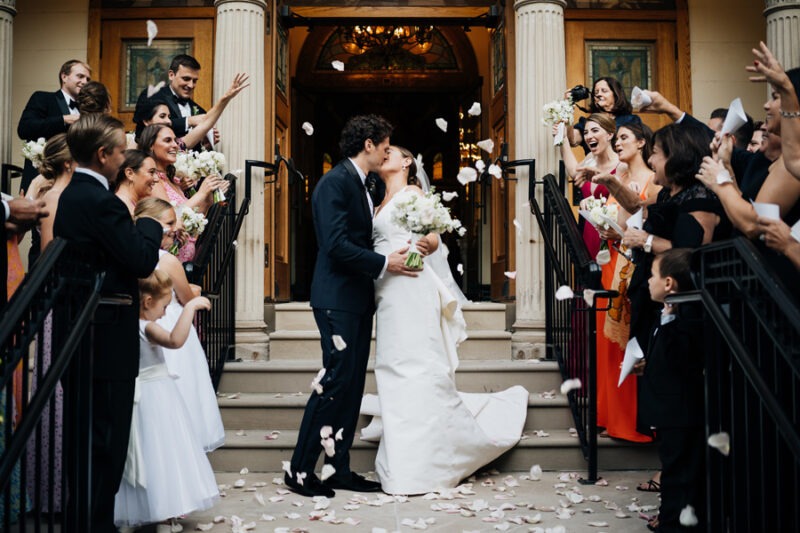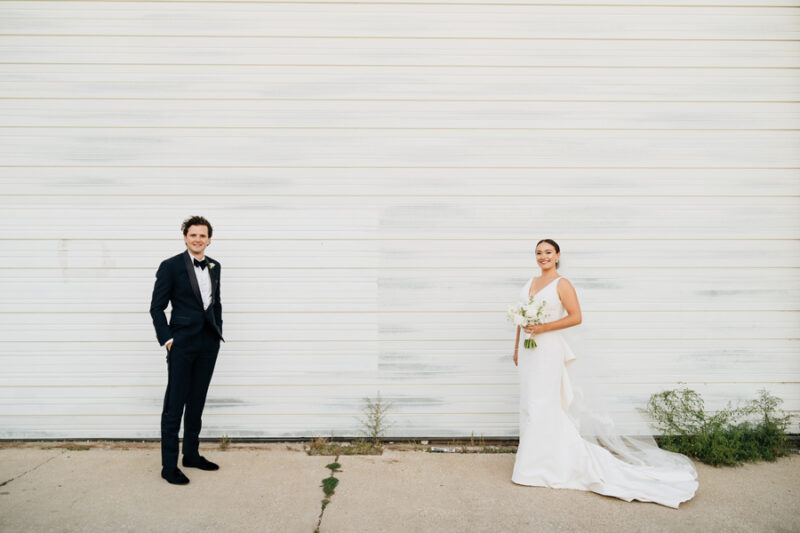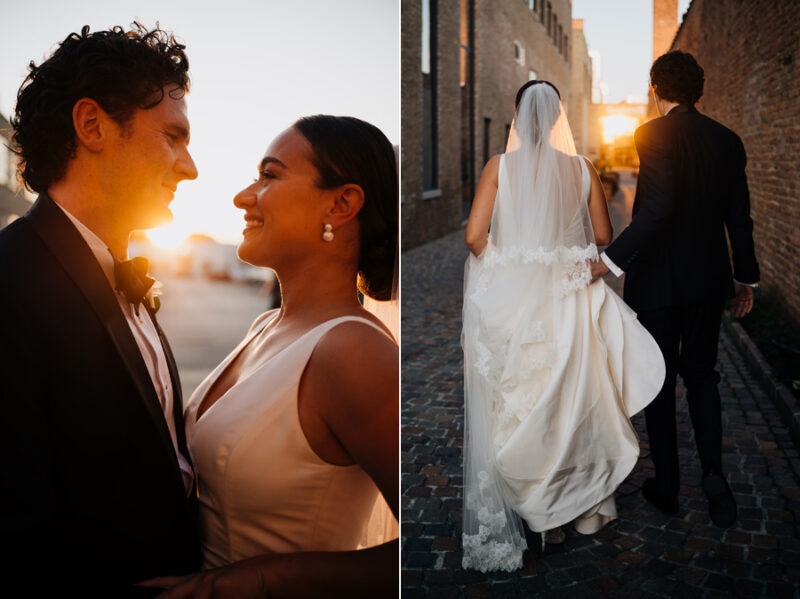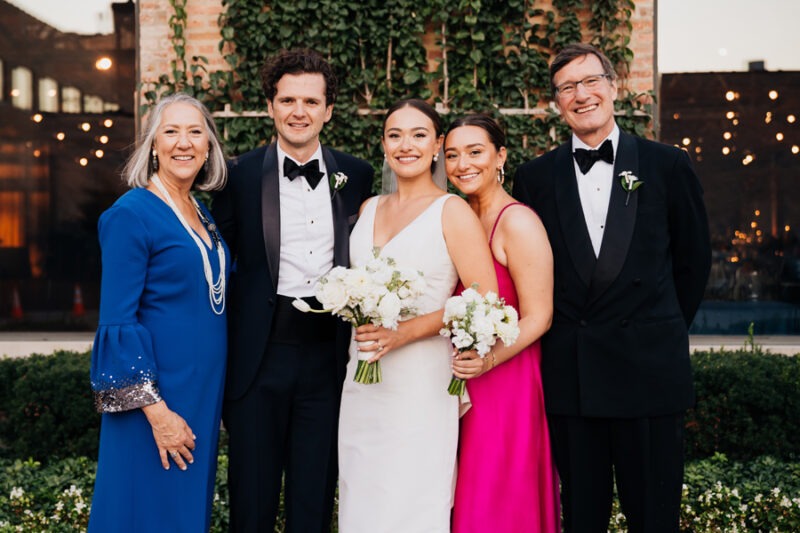 Melia's mom really took the lead on the design of the reception and it was impeccable. The jewel-tones were carried over here using super luxe linens and all kinds of fruit and flowers to accent. The gorgeous wood and lighting at Rockwell on the River made a fabulous backdrop and it made beautiful surroundings for a whole lot of love (and a great big dance party!)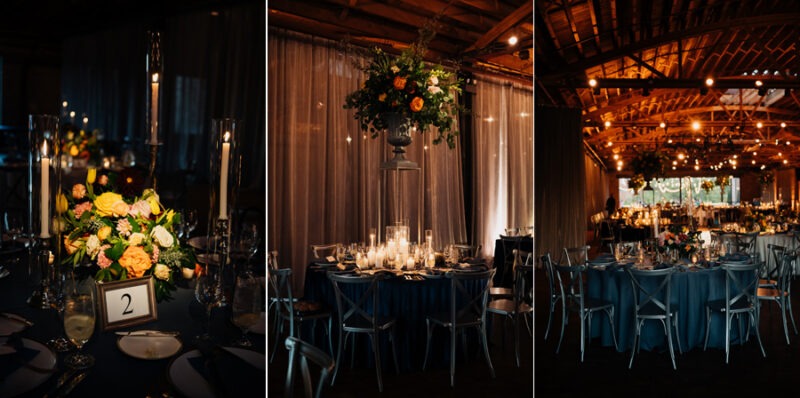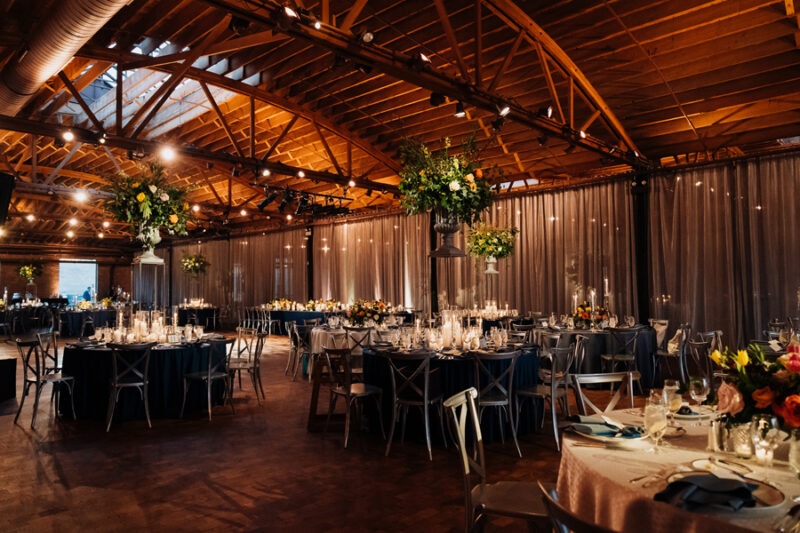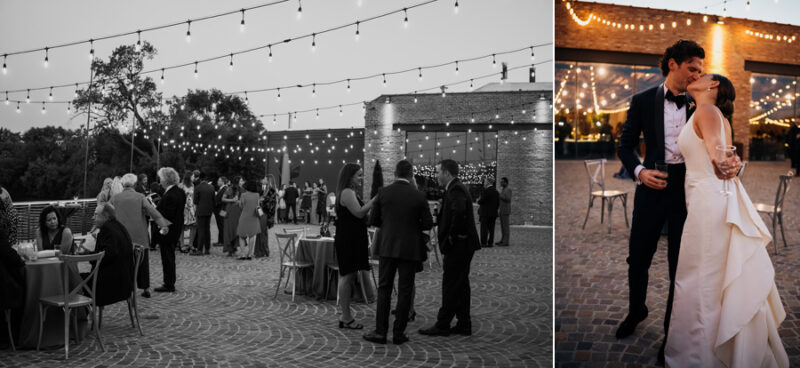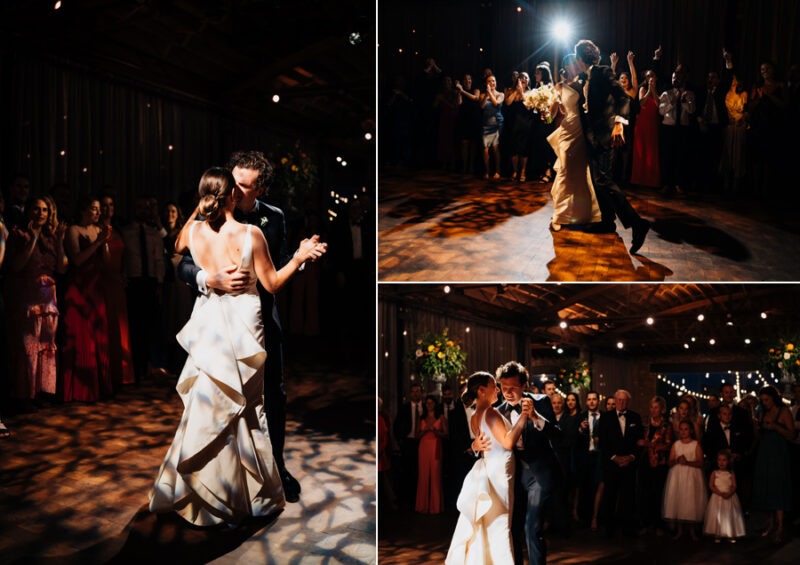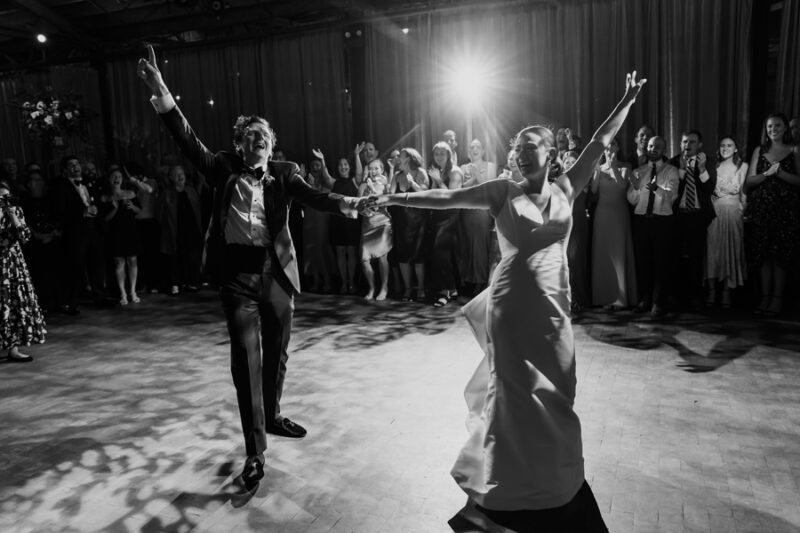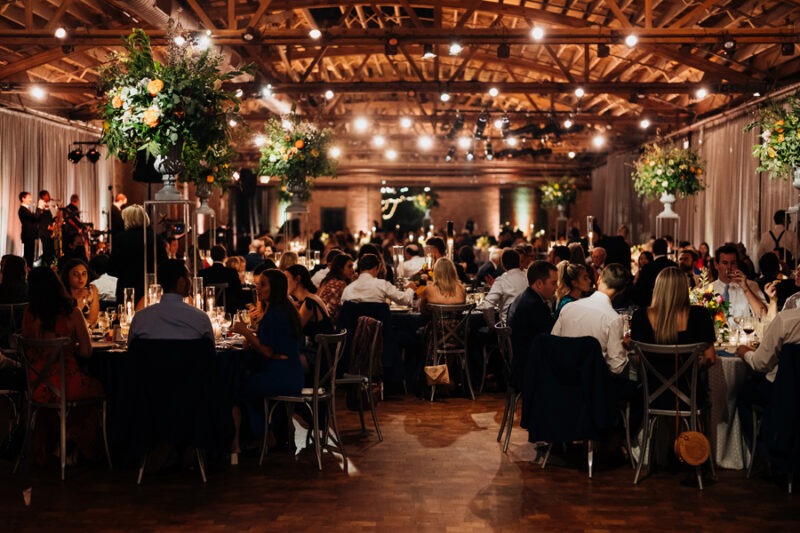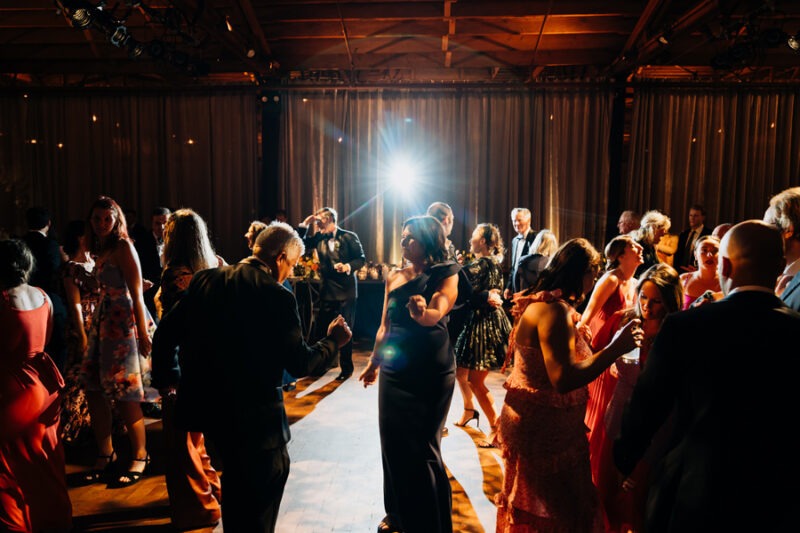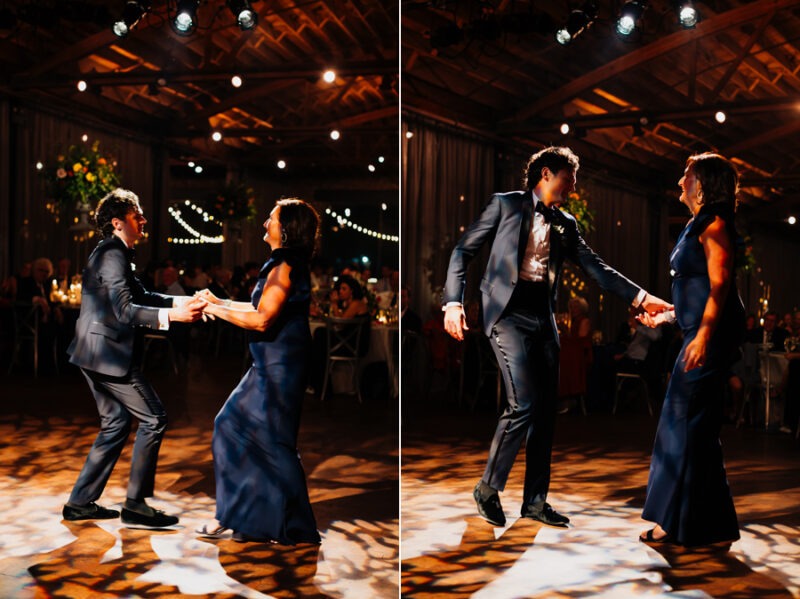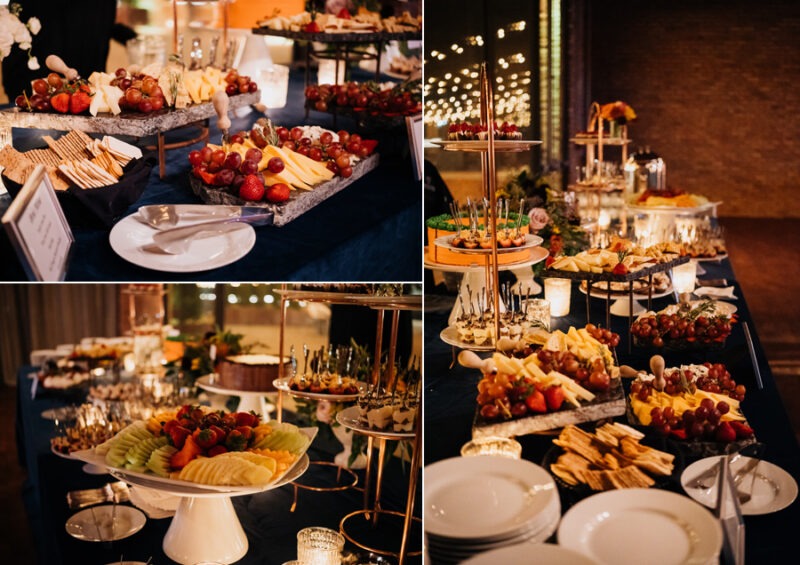 *eye candy courtesy of Pen & Carlson
Ceremony: Annunciation Greek Orthodox Cathedral
Reception: Rockwell on the River
Caterer: Catered by Design
Band + Cocktail Musicians: The Gold Coast All Stars – Chicago Players
Ceremony Musicians: Organist
Photographer: Pen & Carlson
Hair + Makeup: Nika Vaughan Bridal Artists
Hotels: Ritz Carlton + The Thompson + Embassy Suites
Florist: HMR
Bakery: Sugargoat
Rehearsal Daytime: Wendella Cruise
Rehearsal: LUXBAR
Transportation: Windy City Limousine + Second City Trolley
Valet: VIP Valet
Coordinator: Anticipation Events
Brunch: Lula Cafe
Looking For More? Explore Related Posts: