This grunge-chic, styled shoot was inspired by Luella Bates. Miss Luella Bates is believed to be the first licensed women's truck driver. Bates was the first of six female employees of the Four Wheel Drive Auto Co. During World War I, she was a test driver traveling throughout the state of Wisconsin in a Model B truck. After the war, when the majority of the women working at Four Wheel Drive were let go, she remained as a demonstrator and driver. Both an expert driver and a mechanic, Bates was more than capable of completing all maintenance on her truck.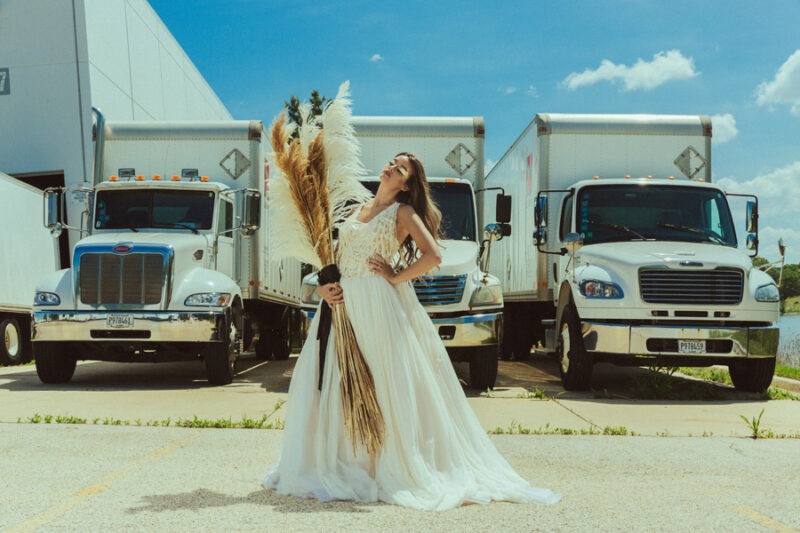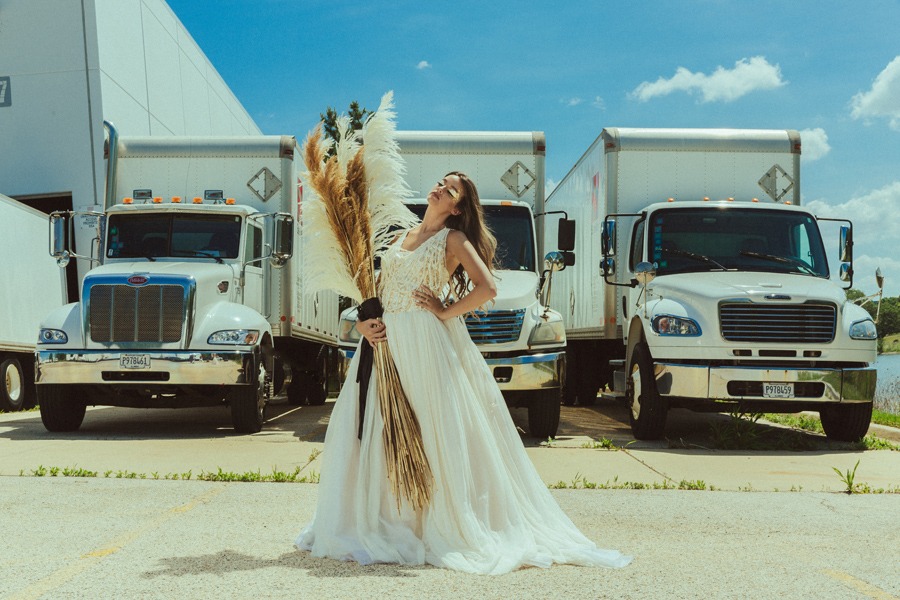 This grunge0-chic, styled shoot, during the heat of the Covid summer, was such a fun creative outlet during a tough time for the world and the wedding industry. From the beautifully intricate dress juxtaposed with the metallic makeup and heavy black boots, to the behemoth trucks and scorched payment of the lot this was a creative whirlwind. All of the flowers were harvested from the roadside and dinner was served for one in the back of the truck.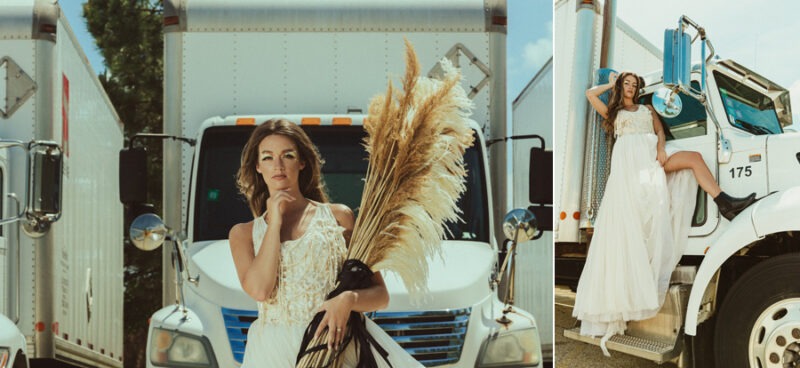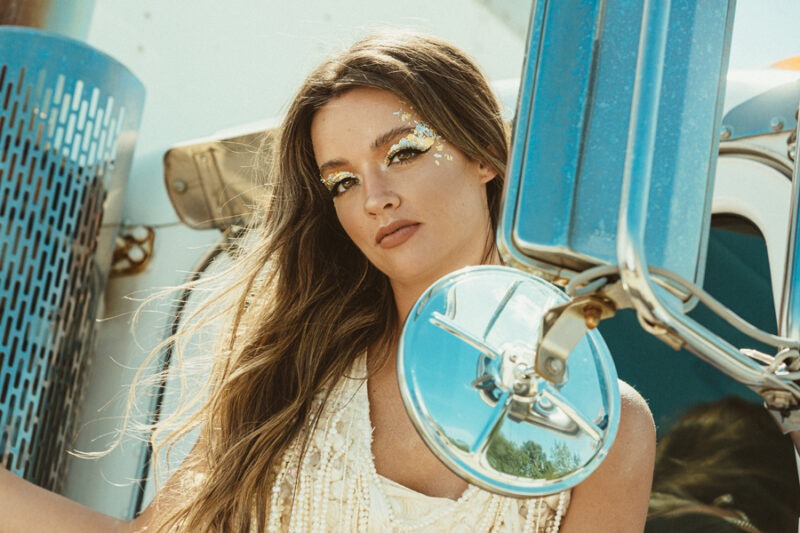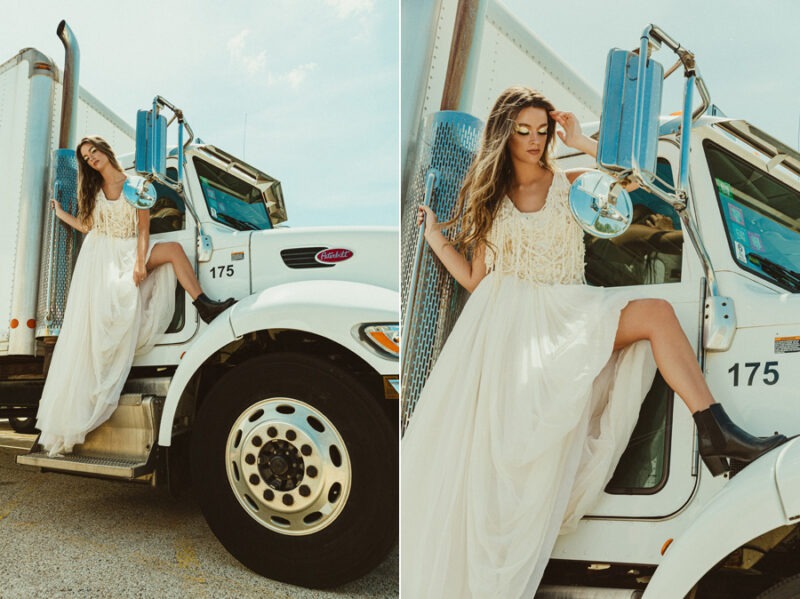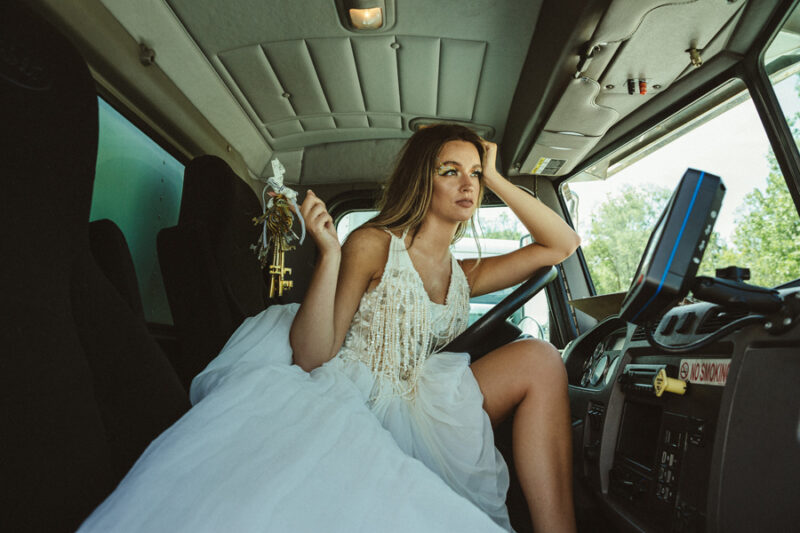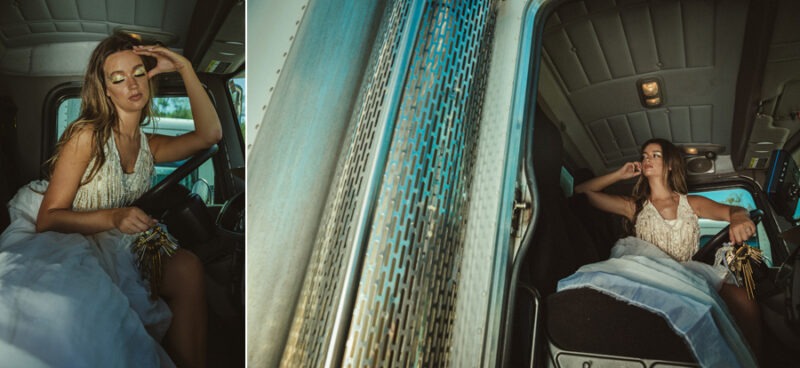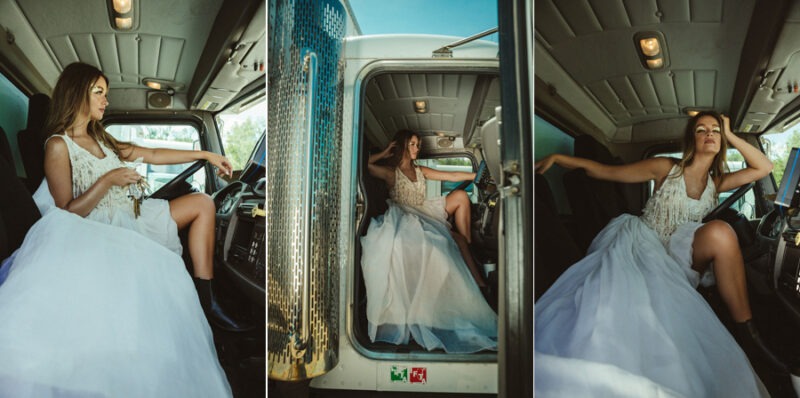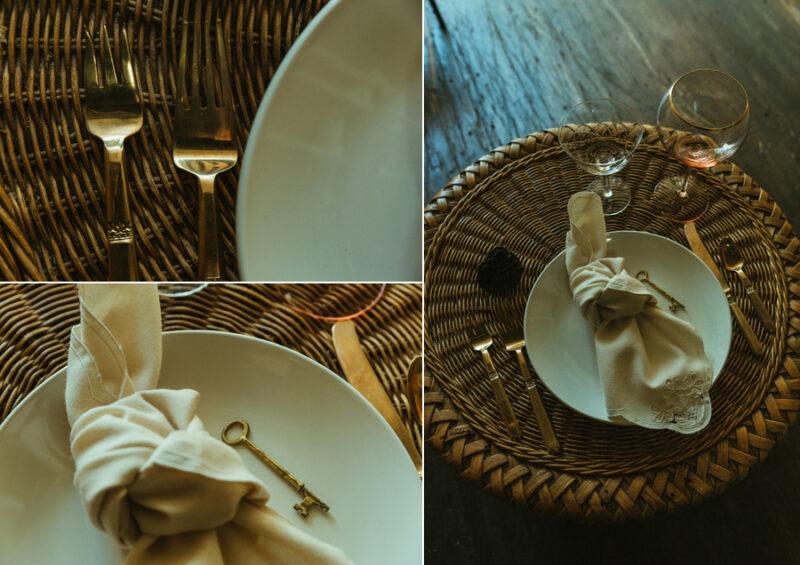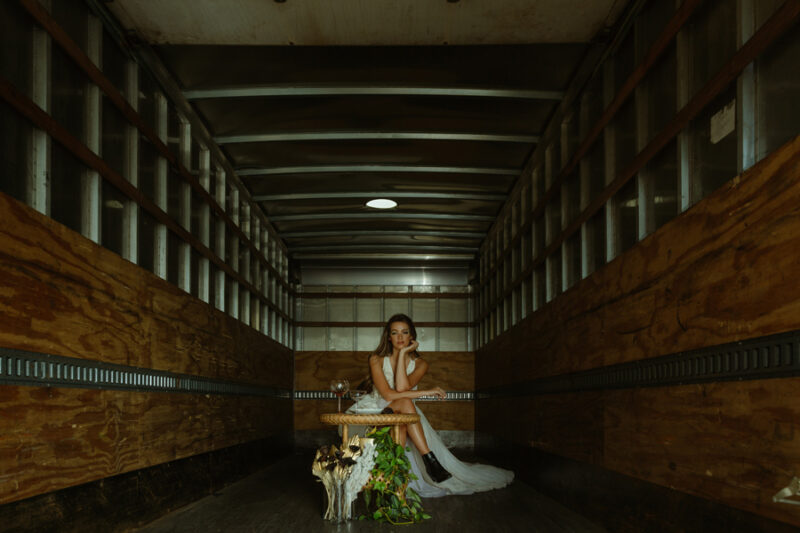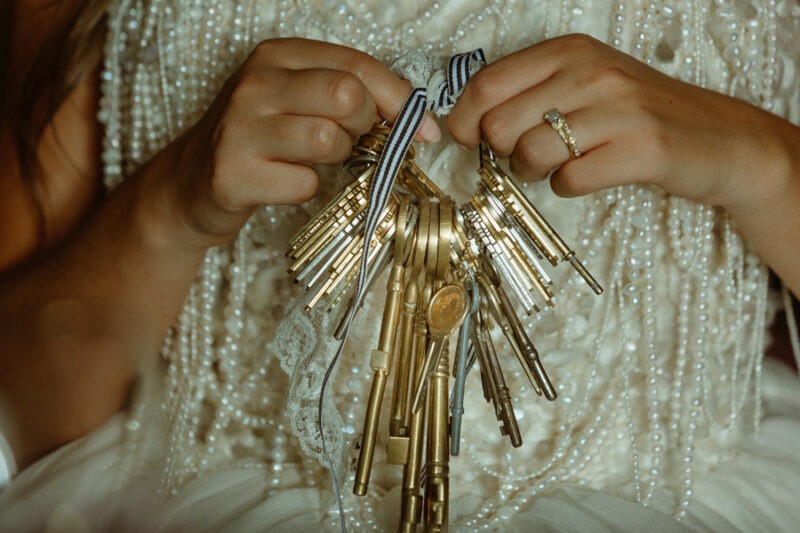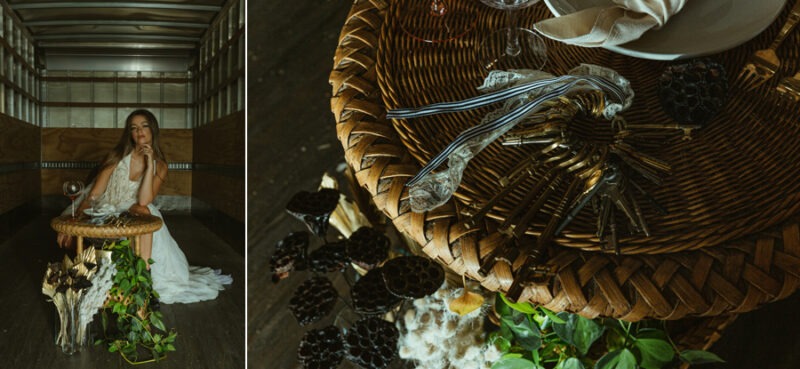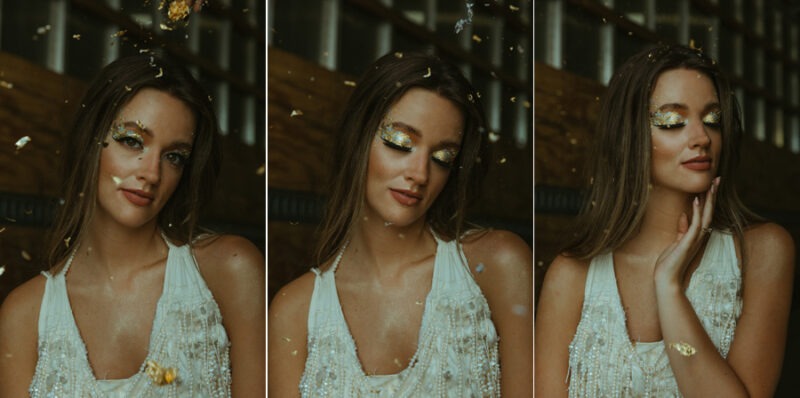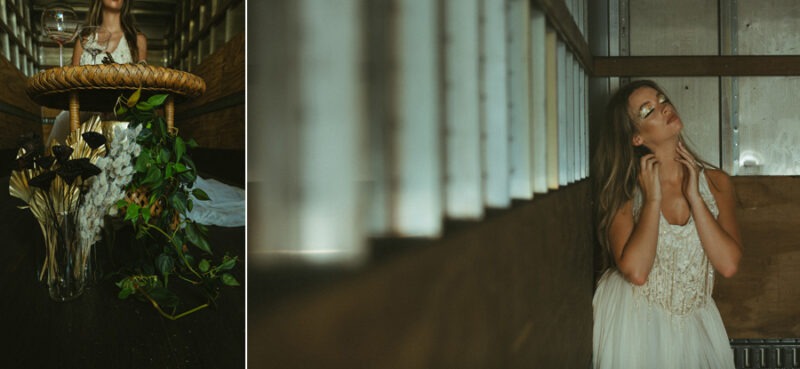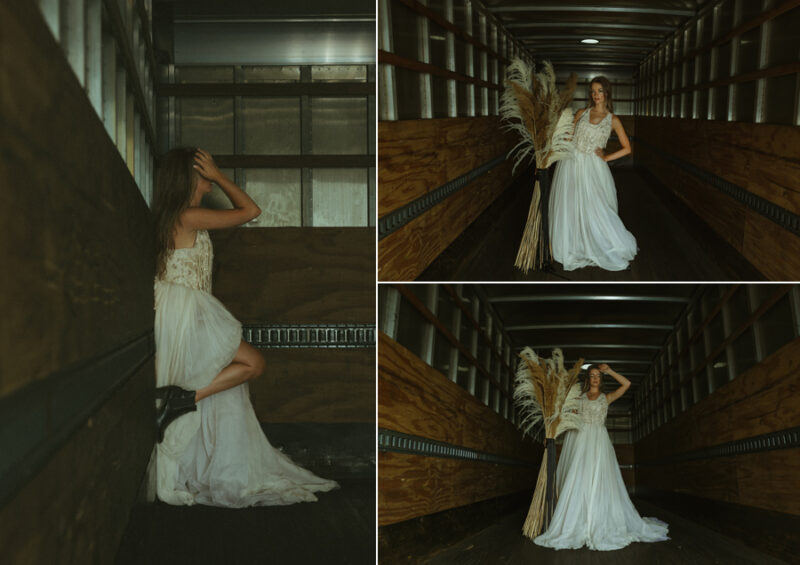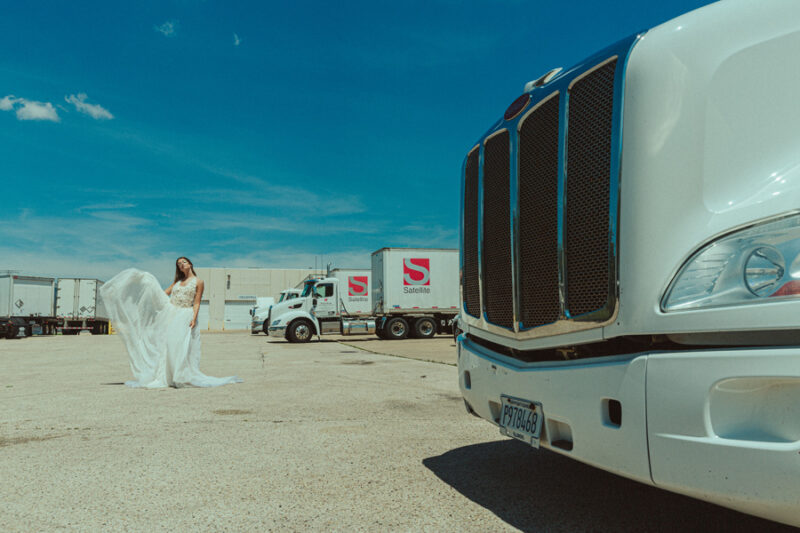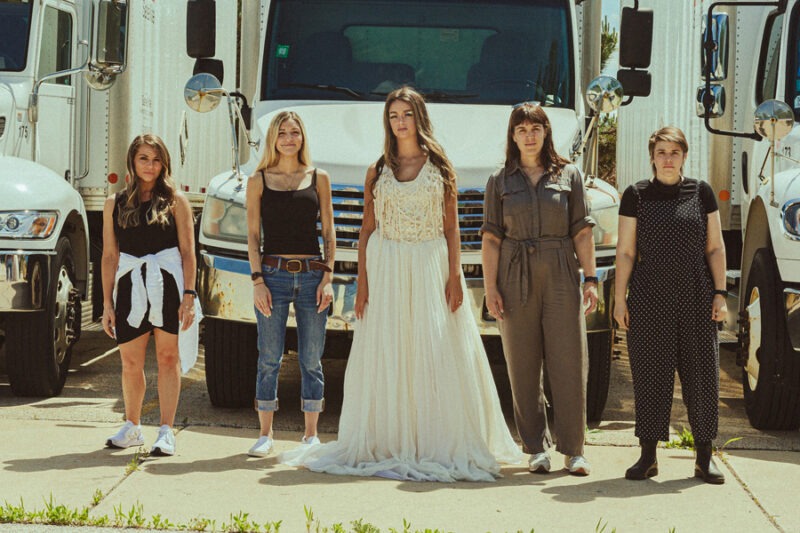 A huge thank you to the incredible vendors that made this grunge-chic, styled shoot happen in the heat of the summer when the world was falling apart around us, their artistry and work-ethic know no bounds and you should absolutely hire them for your next event.
*eye candy courtesy of Alice Feldt Photography
Concept, Styling + Floral: Anticipation Events
Photography: Alice Feldt Photography
Dress: Cara Maria Farella
Hair & Makeup: Bry Jean Artistry
Model: Anna Page
Looking For More? Explore Related Posts: