Katie + Ryan were married in March 2014 at St. John Ultimate Villas.  They belong in a magazine, no? (Don't worry I'm working on that.)  Katie, Ryan and about 50 of their friends and families hopped a plane in the middle of the Polar Vortex and then caught the ferry to St. John. Twist my dang arm.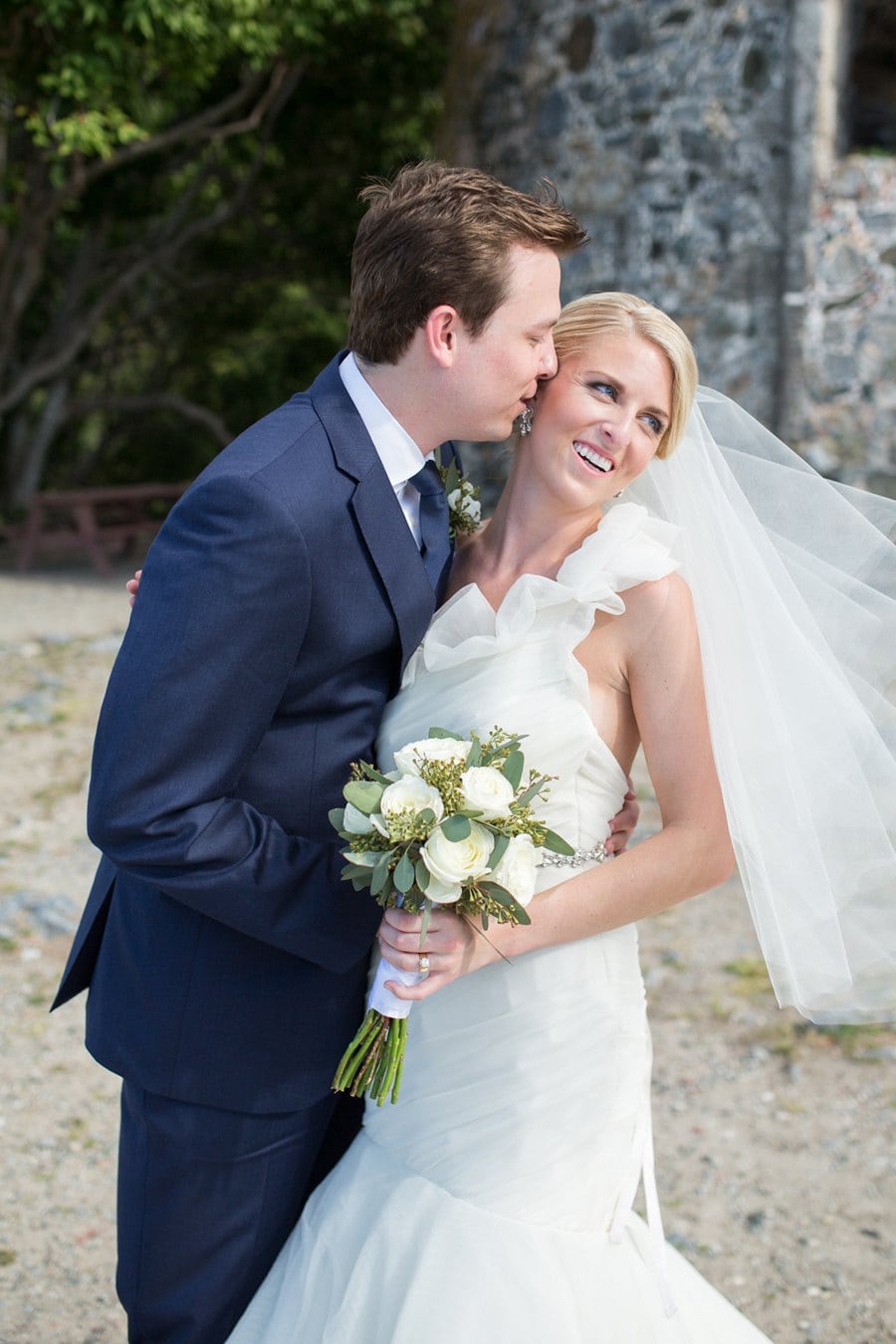 Katie and Ryan got married at the Annaberg Ruins, a sugar plantation named by the Dutchman who acquired it in 1758.  For the reception, they rented a house called Villa Kalorama which means "Beautiful View" and it was the perfect setting for their modern beach shindig.
The truth is, I adore this gal.  Way back in the day when I planned events at Shedd Aquarium Katie was the first person I ever managed.  I must have been 24 years old, and Katie right out of college when we stole her away to the events department.  She and Ryan were dating when I met her so it was only a matter of time before this day arrived.
When I left Shedd to travel and then started Anticipation Events, Katie was the first person I called when I realized I had enough clients to bring on a coordinator.  She is responsible for introducing me to at least three of the people who coordinate on our team now and at she sends more clients my way than anyone.
As any good planner would, Katie realized her want to take over and direct all weekend long so she brought me on to do that for her.  Katie's a modern gal and she absolutely did not want a seashell and sand themed wedding so I brought the hammer and made sure she had an elegant, cohesive look to the day without going overboard.  I mean look at these surroundings.
A million years of happiness, vacations to the island, and frozen painkillers at Beach Bar for the two of you!
*eye candy courtesy of the one, the only Ryan Moore Photography
Katie + Ryan's Vendors
Ceremony + Reception: St. John Ultimate Villas.
Catering: St. John Catering
Day-of Coordination: Anticipation Events
Cake: VI Desserts
Photography: Ryan Moore Photography
Hotel: The Westin St. John Resort
Make-up/Hair: Sugar and Spice Spa
Rehearsal Dinner: Joe's Rum Hut
Looking For More? Explore Related Posts: