Laura & Dan were married at Architectural Artifacts in November of 2009. If you've never been to Architectural Artifacts, you should definitely go over and get lost for a little while. Literally. I've been there three or four times now and every time I go I find a nook and then a cranny I have never seen before. Also, mannequins.  Love the mannequins.

Their cake was lovely and in the background you can see their video playing. I'm going to go ahead and make a bold statement: best wedding video I've ever seen. Think I'm lying? Check it out here.
Dan & Laura put so many personal details into the day. A family friend and florist, Kim and her team did a magnificent job transforming the space (and were a pleasure to work with, to boot!)  Their sweetheart table looked amazing and please also take note of the fountain behind it. Kim put tons of flowers and candles all over it. It was a fantastic focal point and looked insanely gorgeous. AA brides take note.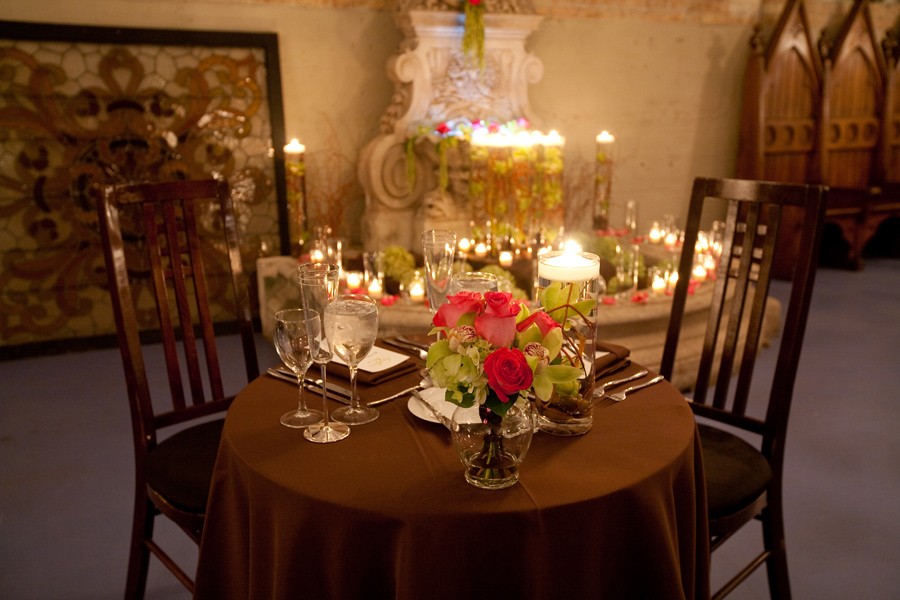 The aisle was lined with a few dozen of these vases filled with flowers. It looked gorgeous when they were all lit up!  Speaking of the aisle, Laura bought a plain white aisle runner and painted their monogram on it. I swear I get the craftiest brides. And I love it.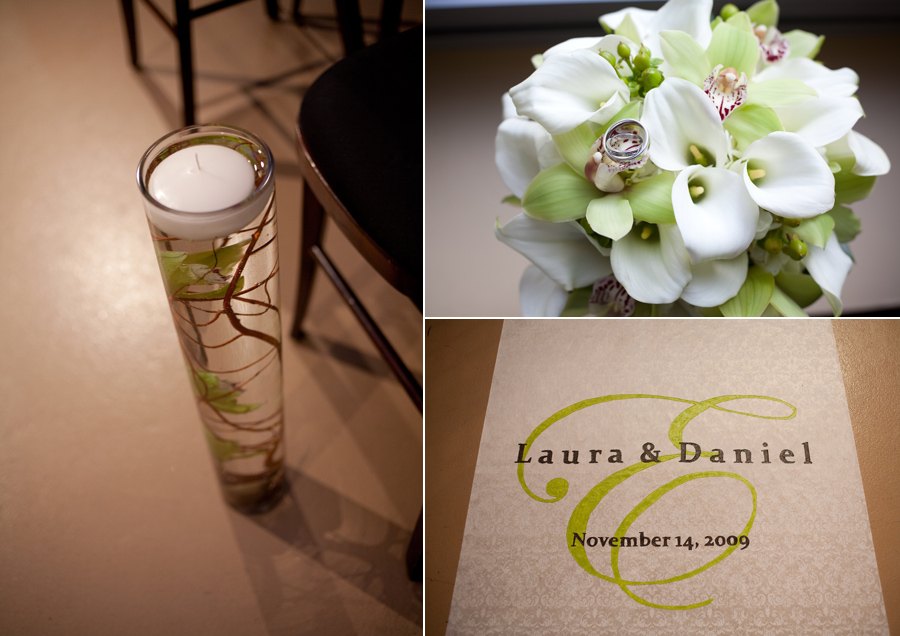 For their guest book, Laura & Dan printed out a 2010 calendar and asked all of their guests to sign on their birthday or anniversary. I love this idea for an end of year wedding–totally useful, special and also a great way to make sure you know the special days of all of the important people in your life!
Looks like Dan sent Laura a sweet note to read before the ceremony. Good work Dan, look at that smile!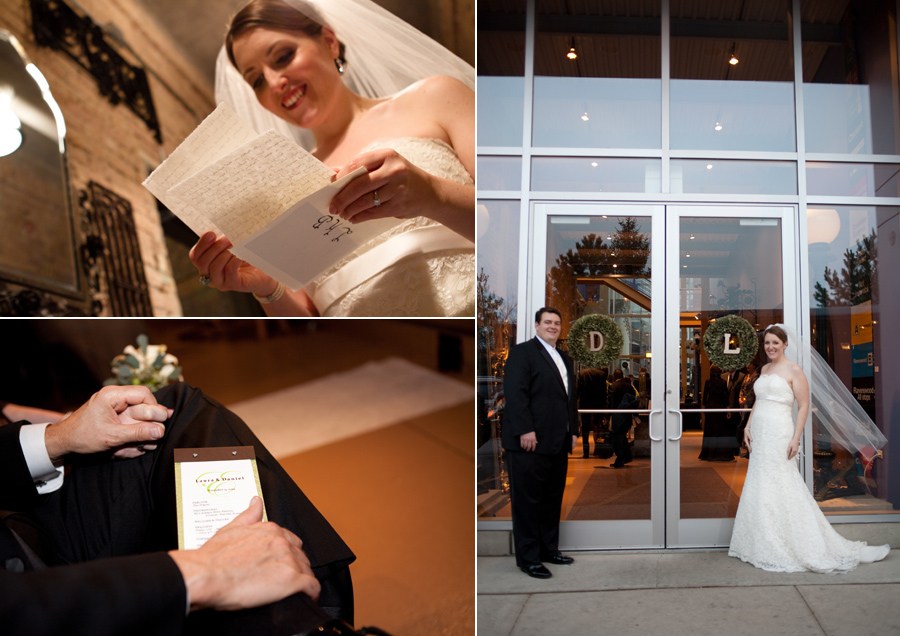 Saying "I do!" (Check out the trellis that Kim decked out. It looked a-mah-zing.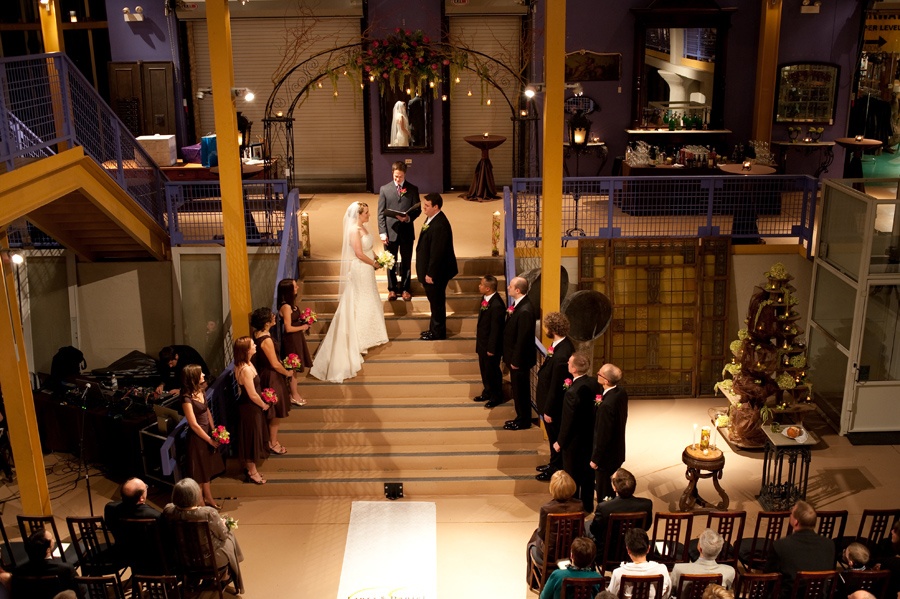 Lighting the unity candle:

I mentioned the nooks and crannies that I find each time I go to Architectural Artifacts. There are three giant floors, each a feast for the eyes and (I'm guessing) a photographer's paradise. So many props to use, so little time.
And lastly, when Laura sent me these pictures she included a little note saying she picked out a few good detail shots of things I did and a few of her personal favorites.  Of course you want all the great moments and special details captured!
*All photos in this post, courtesy of the uuber-talented: Misty Winter
Laura + Dan's Vendors:
Ceremony & Reception: Architectural Artifacts
Catering: Blue Plate Catering
Photography: Misty Winter
Photo Booth: Chicagoland Photo Booth
Videography: Blink of an Eye Productions
Florist: Kimberose
Video: Simply Unique Video
DJ: Backthird Events
Transportation: Empire Limo
Media Delivery & Rental: Trailing Edge Media
Day-of Coordination: Anticipation Events
Looking For More? Explore Related Posts: