This camp-themed outdoor wedding on the lake is a goody!! When it comes to celebrating true love, there's no better way to do it than with a wedding that encapsulates personal touches, breathtaking surroundings, and a celebration of nature's beauty. Jordan + Mark hosted their family and friends at Lawrence University, right on the lake, where they brought their dream outdoor DIY wedding to life.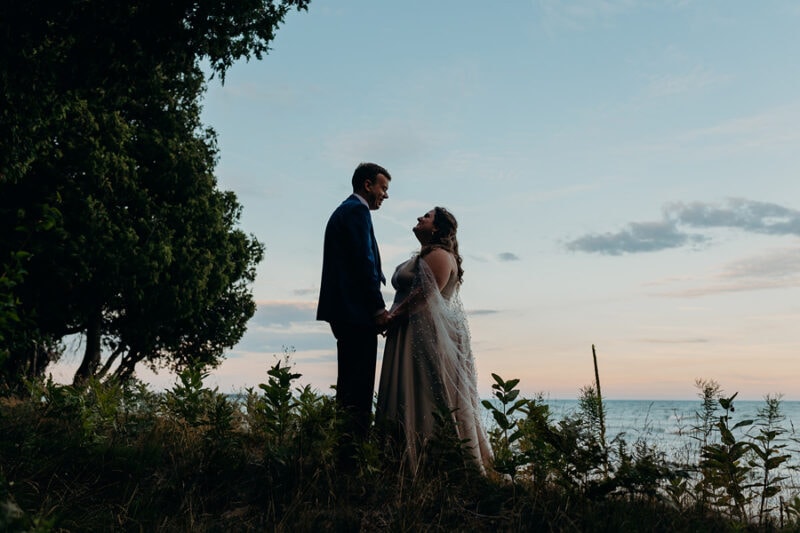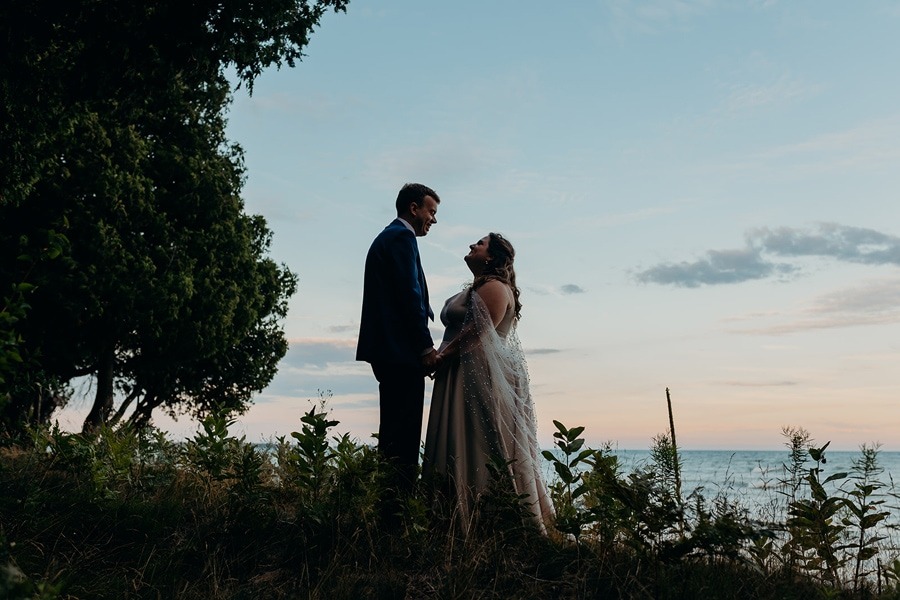 Nestled in the heart of Appleton, Wisconsin, Lawrence University is renowned for its picturesque campus, adorned with majestic trees, lush gardens, and charming historic buildings. With its rich history and breathtaking natural beauty, the university provided the perfect backdrop for their special day.
The couple's vision for their wedding was clear: they wanted to create an intimate atmosphere that reflected their personalities and passions and spend plenty of time with their loved ones. Embracing the DIY spirit, they poured their hearts into every aspect of the event. From handmade signage and Jordan's bridal bouquet to thrifted glassware and insanely good welcome bags, no detail was overlooked.
The ceremony took place in an open-air clearing surrounded by towering trees, with the lake as a backdrop, allowing the couple and their loved ones to bask in the beauty of nature. The couple and their guests dined on a delicious menu prepared with locally sourced ingredients, paying homage to the region's flavors: lots of delicious Wisconsin cheese to be sure. With a temporary tattoo station, arts and crafts, music by Chicago's Gussied band, and a campfire with s'mores to end the night, there was something to entertain everyone!
Jordan + Mark's camp-themed outdoor wedding on the lake showcased the beauty of love, nature, and personal expression. It demonstrated that when a couple's DIY passion and nature's beauty intertwine, the result is a magical celebration. Congrats Jordan + Mark!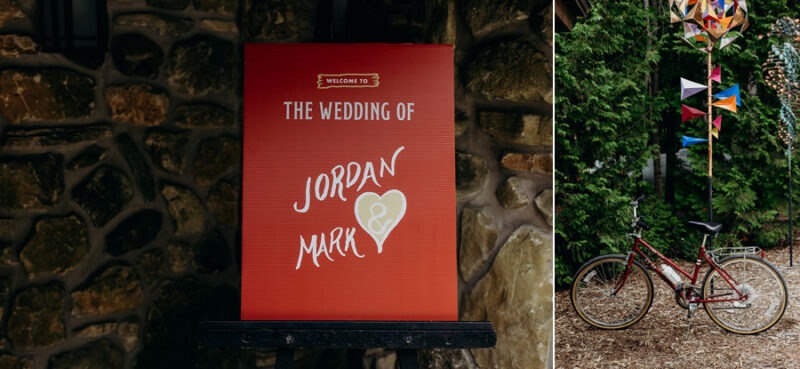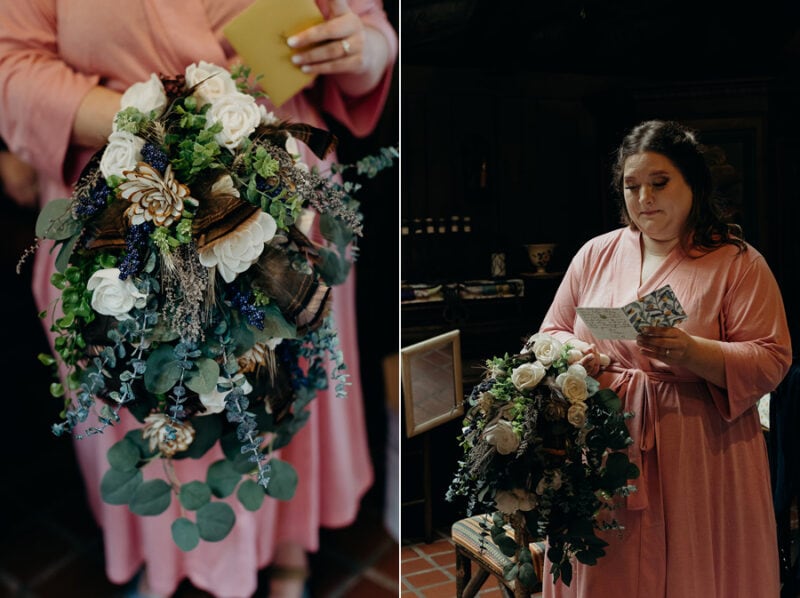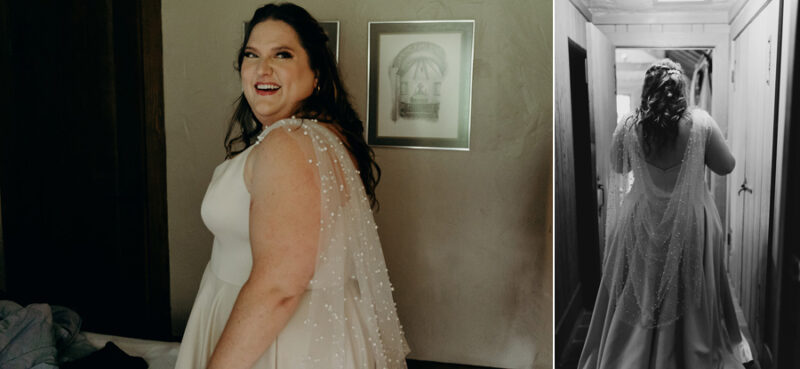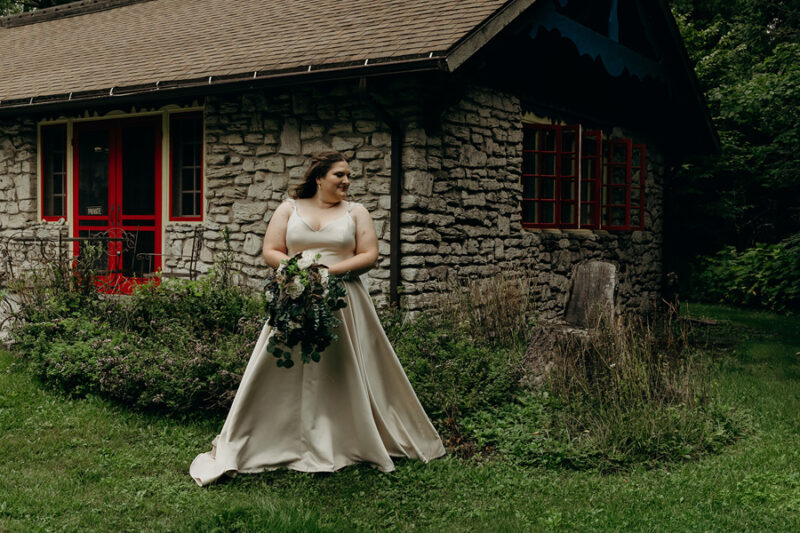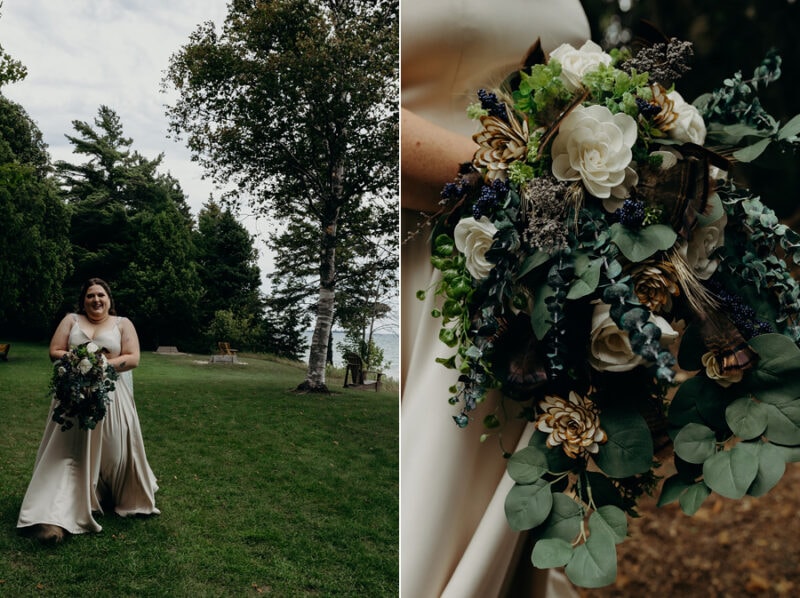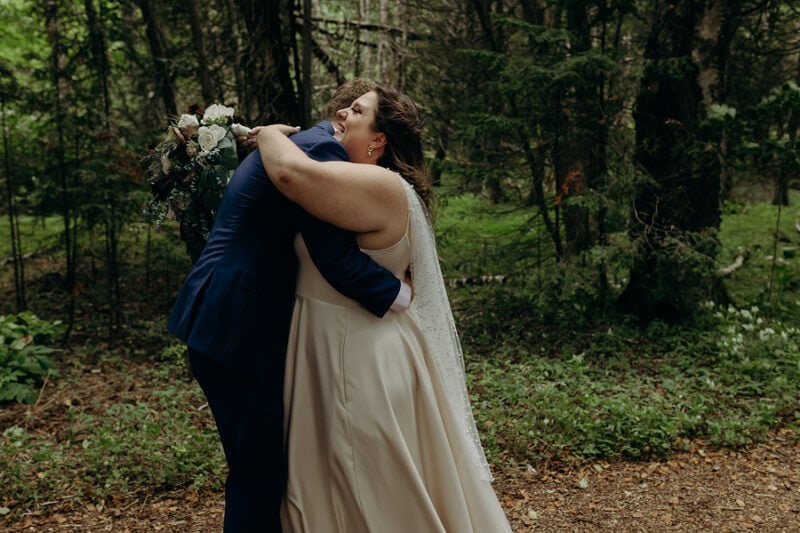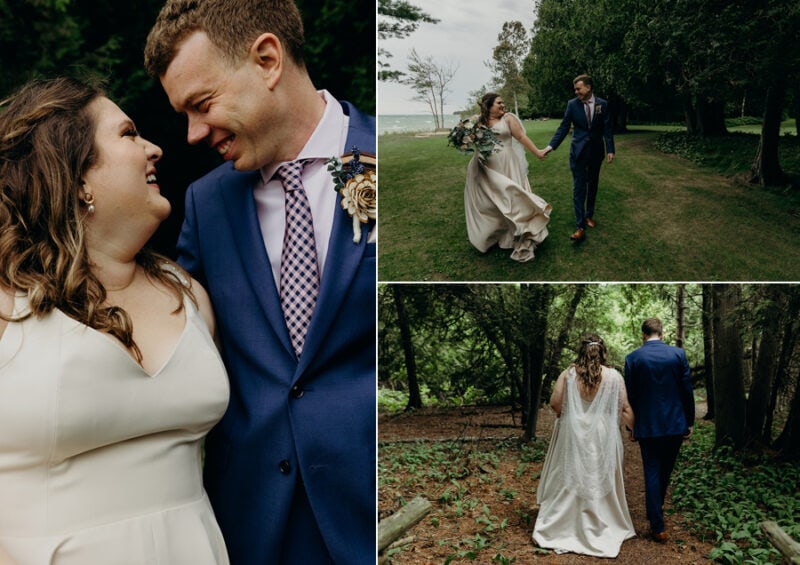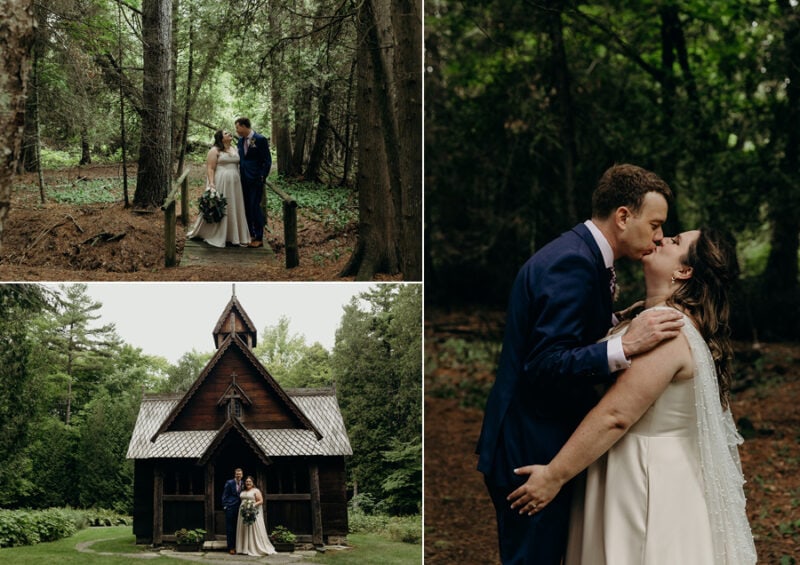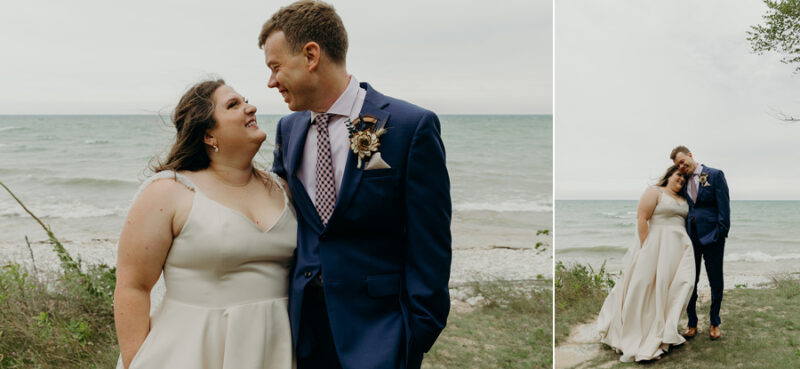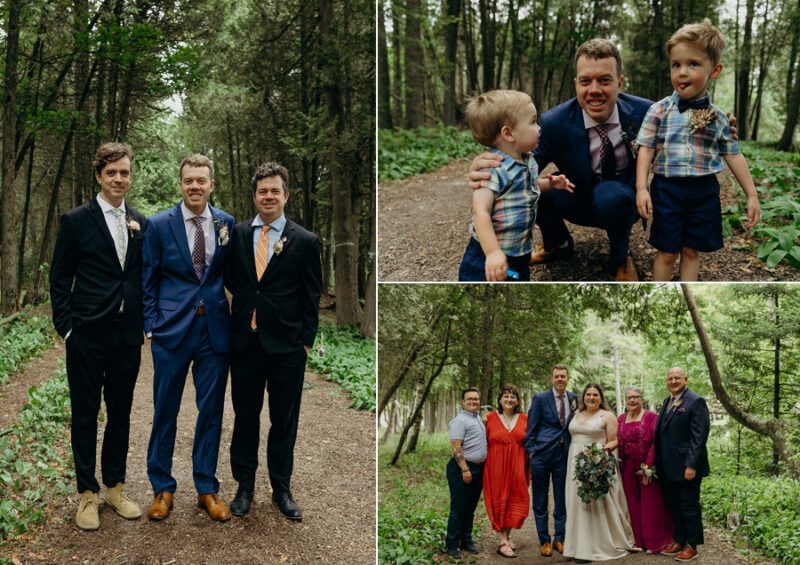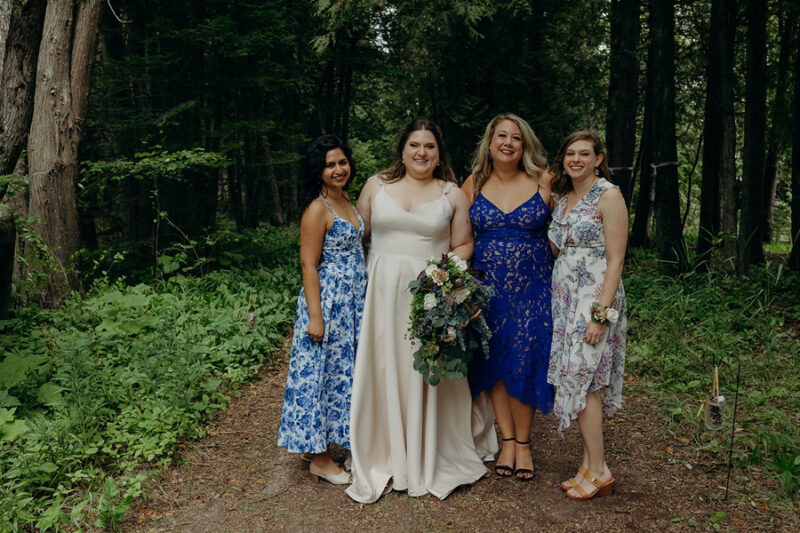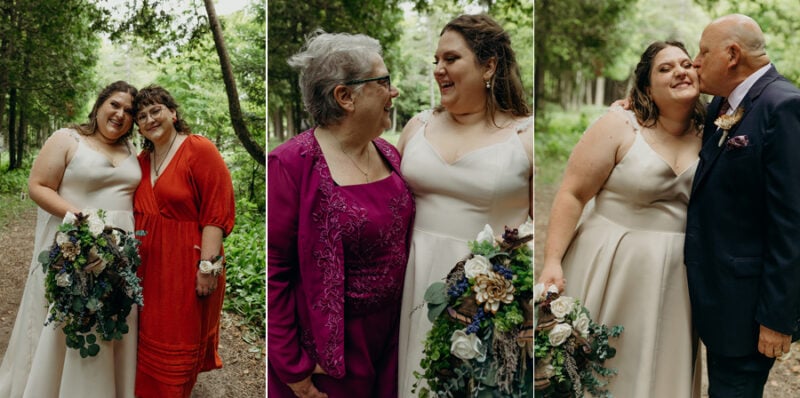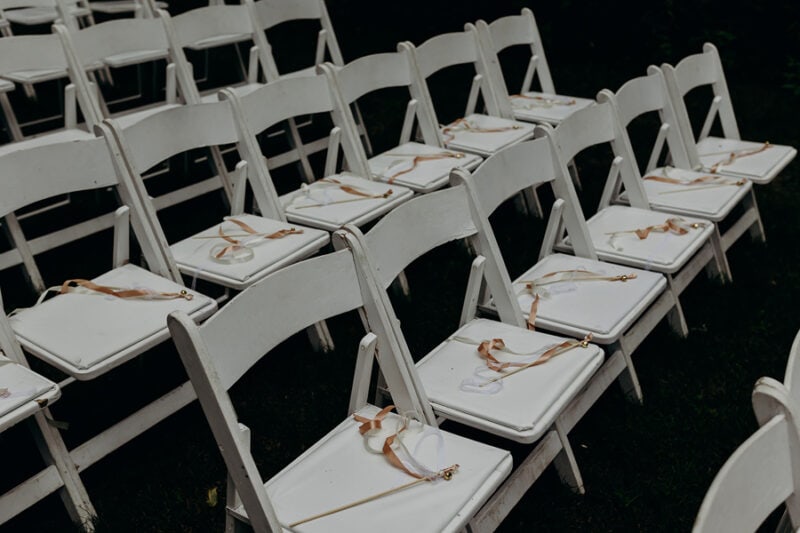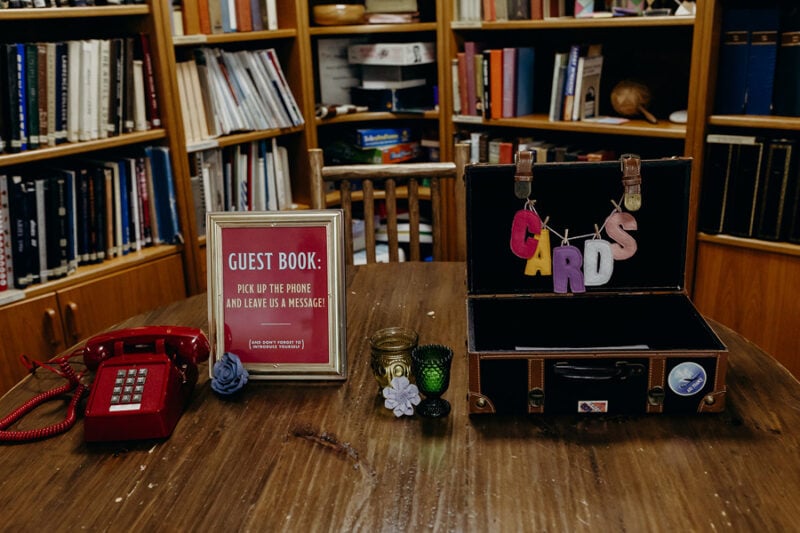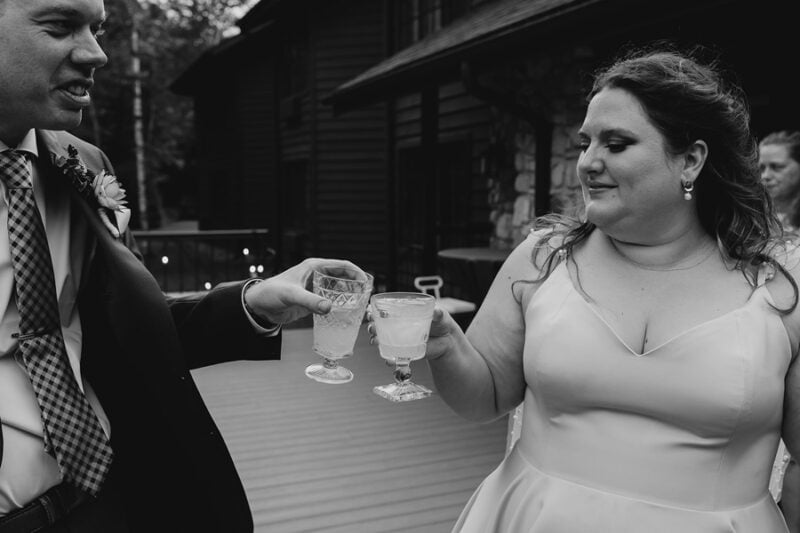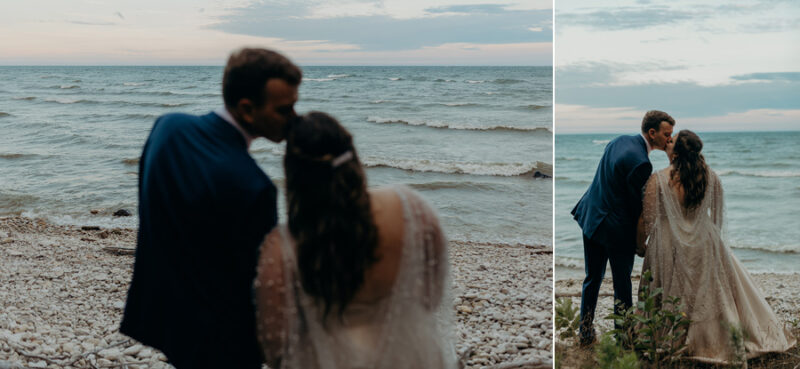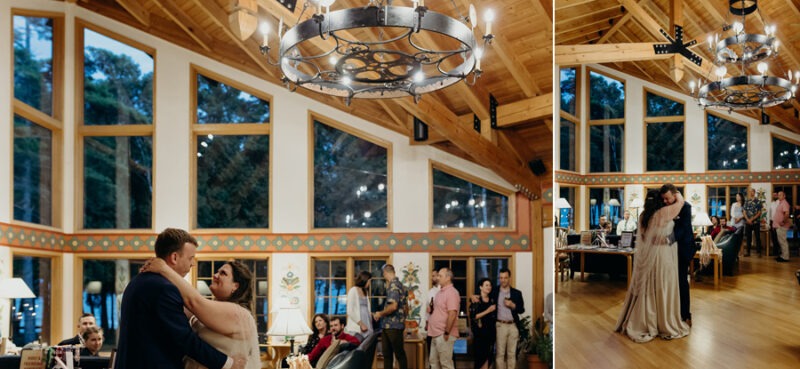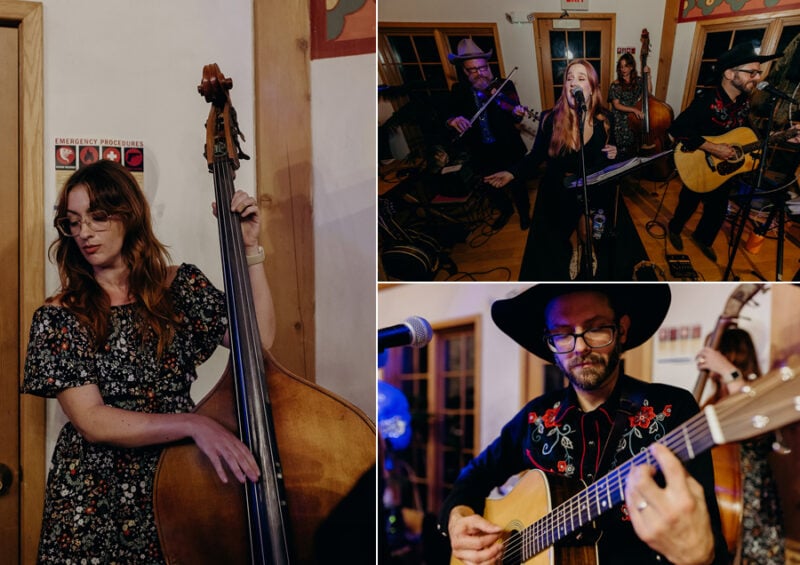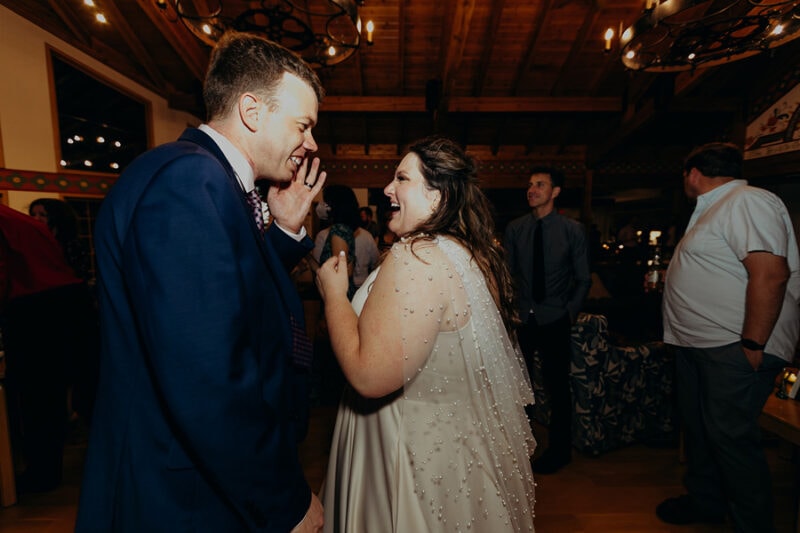 *eye candy courtesy of Audre Rae Photography
Ceremony + Reception Venue: Bjorklunden – Lawrence University
Caterer: Thyme Catering
Music: Gussied Band
Photographer: Audre Rae Photography
Hair: Bride's relative
Makeup: Bride's relative
Hotel: Homestead Suites
Officiant: Bride's friend
Rehearsal Dinner: Door County Brewery
Rentals: Celebrations
Coordinator: Anticipation Events
Invites + Day of Paper Goods: C'mon Home
Yoga Instructor: Hotel Washington
Ice Cream Sandwiches: Legendairy
Looking For More? Explore Related Posts: