When should you book an event planner in Chicago? When you plan an event, it can be difficult to get a feeling of the scope of the event. Take weddings, for example. Weddings can vary dramatically in how long it takes to plan, from the last-minute wedding that takes a few weeks to pull together, to the extravagant destination wedding that takes years to plan without professional help.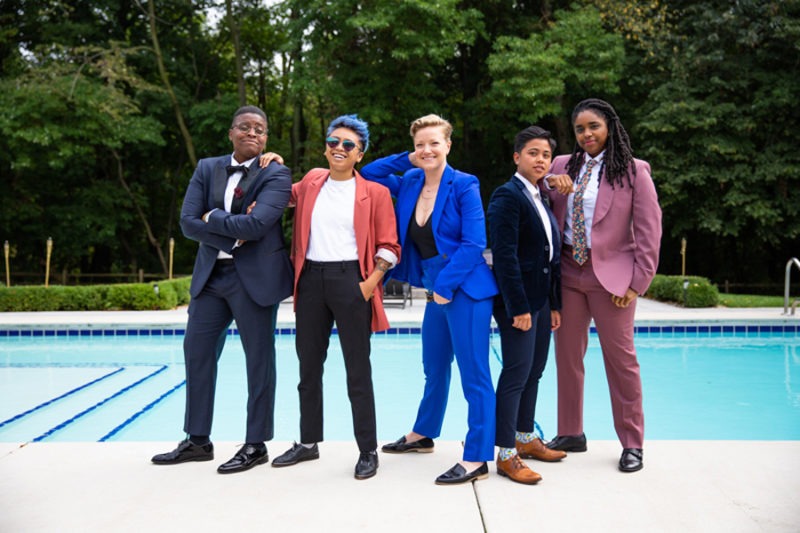 Most people don't want to deal with the hassle of planning their event and hire an event planner. But event planner comes with more benefits than just "handling the planning." From arranging vendor discounts to easing stress and providing a well-organized itinerary, it's a no-brainer for anyone to hire the extra help no matter the type of event.
How far in advance should you book an event planner in Chicago, and how do you find an event planner that fits your vision?
In this article, you'll learn everything you need to know about event timelines based on the type of event, including the pre-planning and when to hire a planner based on your goals.
how far in advance should you book an event planner in chicago?
How far in advance you should hire an event planner in Chicago largely depends on the type of event, who is backing the event, and your vision for the event.
Timelines depend on several factors, but event planners agree there are three main types of events. Each one requires a different approach to planning, different resources, and is founded on different goals.
The three main types of events are private events, corporate events, and fundraising events:
private events
A private event is an event hosted by an individual, such as weddings, birthday parties, and festivals. The most common private event is a wedding.
According to The Knot, you should start looking for your perfect reception venue about a year before your wedding date and if you have a specific venue in mind, you may need to be flexible for your wedding date. (1)
This means the reception venue should be planned before anything else, which is a common mistake couples make without an event planner.
corporate events
Corporate events are held by business entities rather than an individual, and they are used largely to promote their brand, products, or services. They may also be used to boost in-company morale, serving as an employee benefit, rather than as a method of advertising.
Corporate events can take many forms, from seminars and conferences to product launches, business dinners, and teambuilding events.
"Before you start planning any kind of event, the first thing to do is define your event goals and objectives." -Social Tables
Planning a corporate event should start at least one year in advance so you can lay the foundation for a successful event that caters to the company's brand and achieves the core goal. Event planners can help steer your event in the right direction, even from outside the company.
fundraising events
A fundraising event is typically put on by an individual benefiting a charity of their choice or by the non-profit itself. Some fundraisers may be open to the public, and others may only be open through invitation or ticket purchases. Charity-based events can range from sports events to auctions, or galas.
It's recommended that the planning phase for fundraisers begins at least two months ahead of the date for every 100 people you plan to invite. For example, if you plan to invite 400 people, you will need to hire your event planner for eight months in advance.
give your event planner enough time
Of course, these are all general timelines that do not take into consideration variables such as special themes, seasonal peak times, or events that would be competing for the same date.
Failure to begin planning the event far enough in advance is one of the biggest mistakes you can make. If you have any concerns or questions about how far in advance you should book an event planner, many planners offer a free consultation.
During this consultation, they will ask questions about the type of event you are planning, any special themes they need to consider, and any other relevant information needed to give you an estimated timeline.
In general, the more time you give an event planner, the better the event will turn out. Giving an event planner time to confirm vendors, secure the correct venue, and negotiate deals will not only make the experience cheaper on your wallet, but it will also make the event less stressful for you. Being decisive and making decisions in a timely matter will help keep the process moving forward.
how do i find an event planner?
Once you know what type of event to hold, it's time to find an event planner; but how do you find an event planner in a city as big as Chicago?
Some event planners specialize in a certain type of event, and others – often agencies or teams – work across a variety of event types. Small teams are often the best event planners to work with since they have experience across a wider variety of events and can typically cater to your needs better than one person can. You will still receive the benefit of working with an individual, but they'll have the resources of a team to work with, so you can trust that you'll get better deals from vendors and expedited bookings – which is perfect if you are running behind schedule.
determine your event type, goals, and budget
Before you start searching for an event planner, you need to determine which one is a good fit for your needs.
The first factor is your main event type, and chances are, you've already figured this one out:
What type of event are you looking to host? A wedding, charity fundraiser, festival, corporate meeting? The list could go on, but knowing whether your event is a private, corporate, or fundraising event will determine what overall strengths you look for in an event planner.
Second, you should consider your event's goals. Every event has a purpose – a social gathering, a charity, a celebration – but the "why" goes much deeper than that.
"Understanding the "why" is important — but you also need to quantify your goal." -Social Tables
Behind every generic event type there are layers of goals that can go into any one event, and knowing what these goals are will help you choose an event planner that understands your objectives and will help you achieve your vision of the "perfect event."
Finally, determine your overall budget – including funds for the event planner – because this will help you decide who to book consultations with, and help the event planner determine the scope of work and timeline.
consult with different event planners
Many event planners will offer a free consultation to get to know your goals and answer any questions you might have. Consultations are also an excellent opportunity for you to determine if the planner is a good fit for your event.
That does not mean, however, that you should choose the first event planner that pops up on your radar. Book consultations with multiple event planners so you can get a better understanding of how each person or agency works, and which one you work with best. (2)
While event planning takes the stress away, it does not remove you from the planning process entirely. You will still need to work closely with your event planner to ensure everything is progressing smoothly and to help direct the event planner towards your overall goals.
looking for an event planner in chicago?
Make your next event a success with a proven event planning company that can help make your next Chicago event one that your guests won't forget anytime soon.
Whether you are planning an intimate wedding, extravagant corporate event, or something in-between, the experts at Anticipation Events have an extensive portfolio with happy clients across the Chicago metroplex. Get in touch today to book a consultation.
References
Looking For More? Explore Related Posts: