Pam and Aaren tied the knot in April at the Lilydale First Baptist Church and then celebrated with friends and family at the International House on the University of Chicago campus. A wedding at the University of Chicago is fitting for a relationship that began while they were both attending school there!
I have to potentially embarrass Aaren here and mention was a stinking sweetheart he is. 99.9% of the time, I get calls and emails from the bride and then continue to have a lot of contact with the bride throughout the planning process. It seems the groom usually takes on the music, the food or the ever-important bar selection. Most of the grooms I've worked with have certainly been involved in the planning and invested in seeing the day come together, but for some odd reason, creating time lines and vendor lists and floor plans with a day-of coordinator usually falls to the bride. But not Aaren.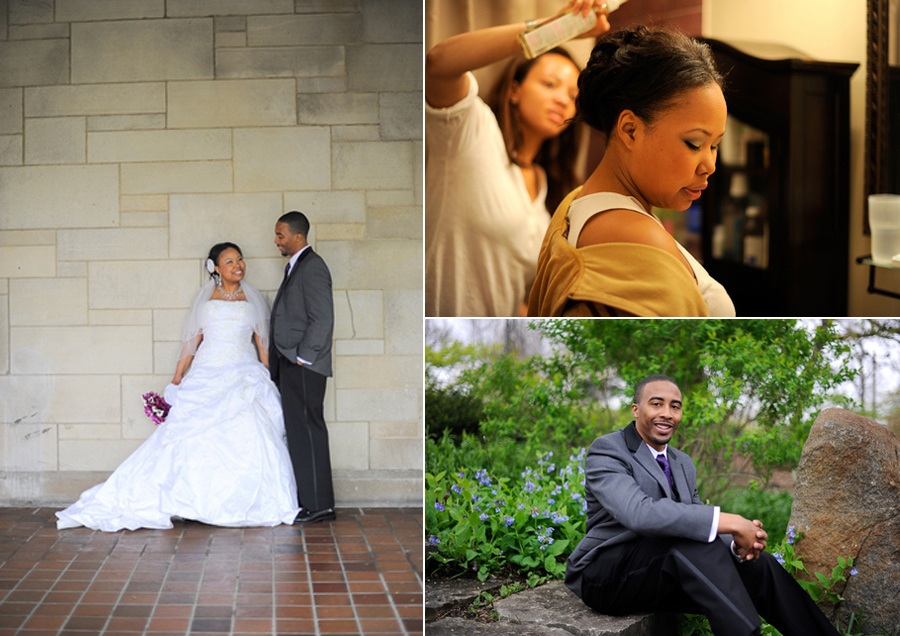 He made the initial contact with me and we emailed and chatted on the phone several times before I even met Pam. He wanted to hire me as a gift for Pam. HELLO!? Most thoughtful idea ever, right? I have to say, I was smitten. I wanted them as clients, stat.
I found out there are both wicked smarty-pants and their day jobs (as engineers) kept them both pretty busy without a lot of time for gratuitous wedding planning. The week of the wedding I met Pam for a gelato and to swap a bunch of things from her car to mine. When I was going through them that night to make sure I had everything I realized she had me fooled the entire time. There I was thinking she was a right-brained rocket scientist, only to open a box and find the most gorgeous paper: textured and luxe, handcrafted into table numbers and menus. Then I opened another and found petite purple boxes with contrasting ribbons tied IN THE MOST PERFECT KNOTS with the MOST PERFECT ANGLED ENDS ever. Inside were the most delicious truffles I have ever eaten (I promise she said I could have one. She practically made me.) What a woman.
They had their first look at spent the afternoon at a few places in Hyde Park that are special to them as a couple.
The next day I had the pleasure of meeting a lot of their family members. They were both lucky enough to have grandparents celebrate with them that day and an adorable nephew who hammed it up for the camera while he waited for his big moment carrying the rings down the aisle.
They said their I do's and commenced party time!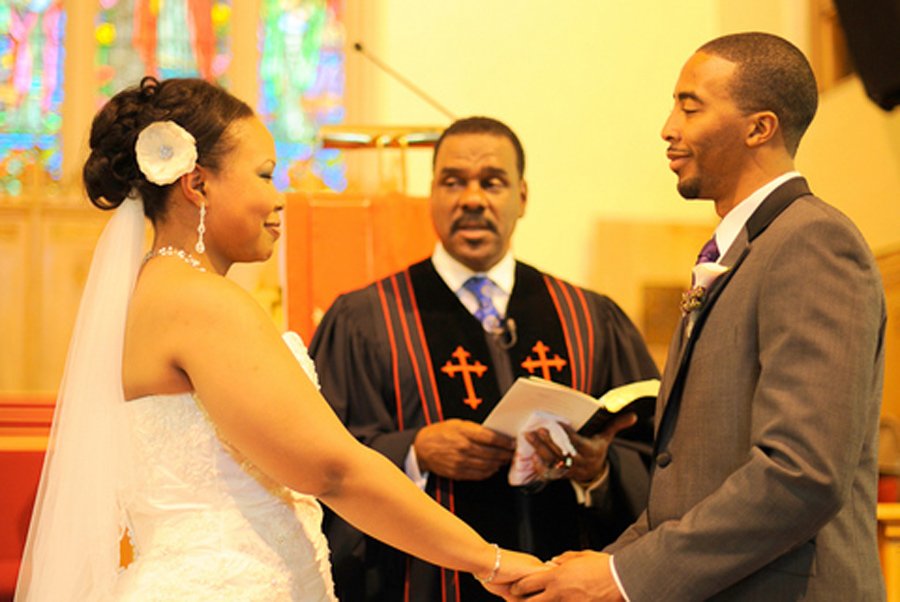 Pam's sister gave a heartwarming toast that brought everyone to tears.  Then Aaren's best man had everyone laughing with his toast about just exactly how laid-back and chill Aaren is.

He finished the toast talking about their relationship and how he aspires to have what they have: the kindness and respect they show each other, the fun they have, the support they give each other and the way they make each other feel. How it's immediately apparent to anyone around them how in love they are. And I think on any given day and especially on your wedding day, those are beautiful words to hear.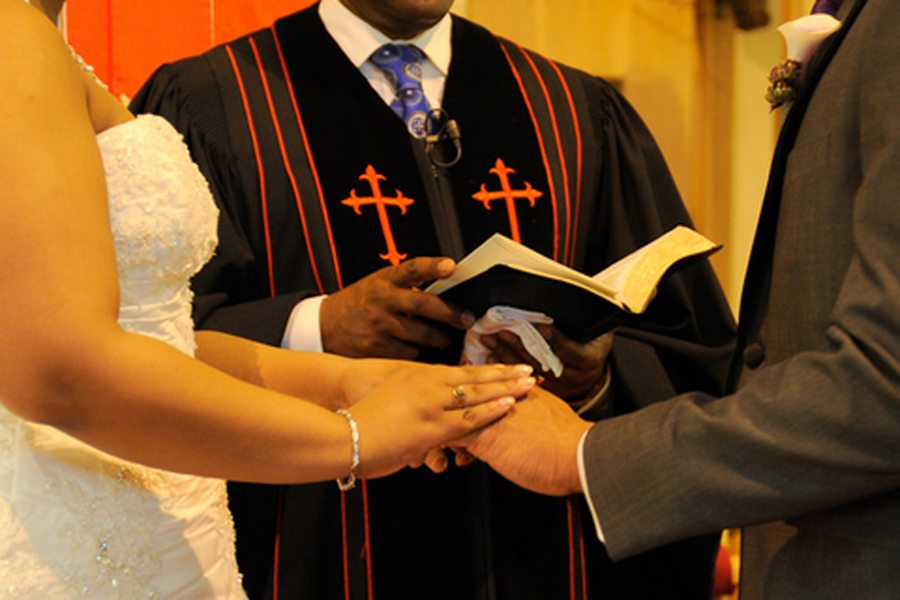 I know that grand exits are popular and also make great photo opportunities. But Pam and Aaren were the last two people at their reception. They said goodbye to each one of their guests as they left the reception. While we were blowing out candles and clearing off tables, the DJ played one last song, just for them, and Pam and Aaren had the most romantic "second" dance as a couple ever. Ever. Sometimes the things you don't plan for end up being the best parts of the day.
*All photos in this post, courtesy of the amazing Erica Rose of Erica Rose Photography
Pam + Aaren's Vendors:
Ceremony: Lilydale First Baptist Church
Reception: The International House at the University of Chicago
Catering: Corky's Catering
Photography: Erica Rose Photography
Florist: Vale of Enna
Cake: Windy City Cakes
DJ: Reggie Robinson
Chair Covers: Elite Chair Covers
Day-of Coordination: Anticipation Events