Meet Mr. Mustachio:
Remember Amy of previous blogger fame?  Well, she had another baby and this time it was a boy! Anthony Thomas came to greet this great big world in March and I got to help plan a surprise baby shower for the little man.  The "sprinkle" (as I found out mini-showers are called in the mommy world) was mustache-themed and once we found out he was a little boy we sent out invites to get everyone excited: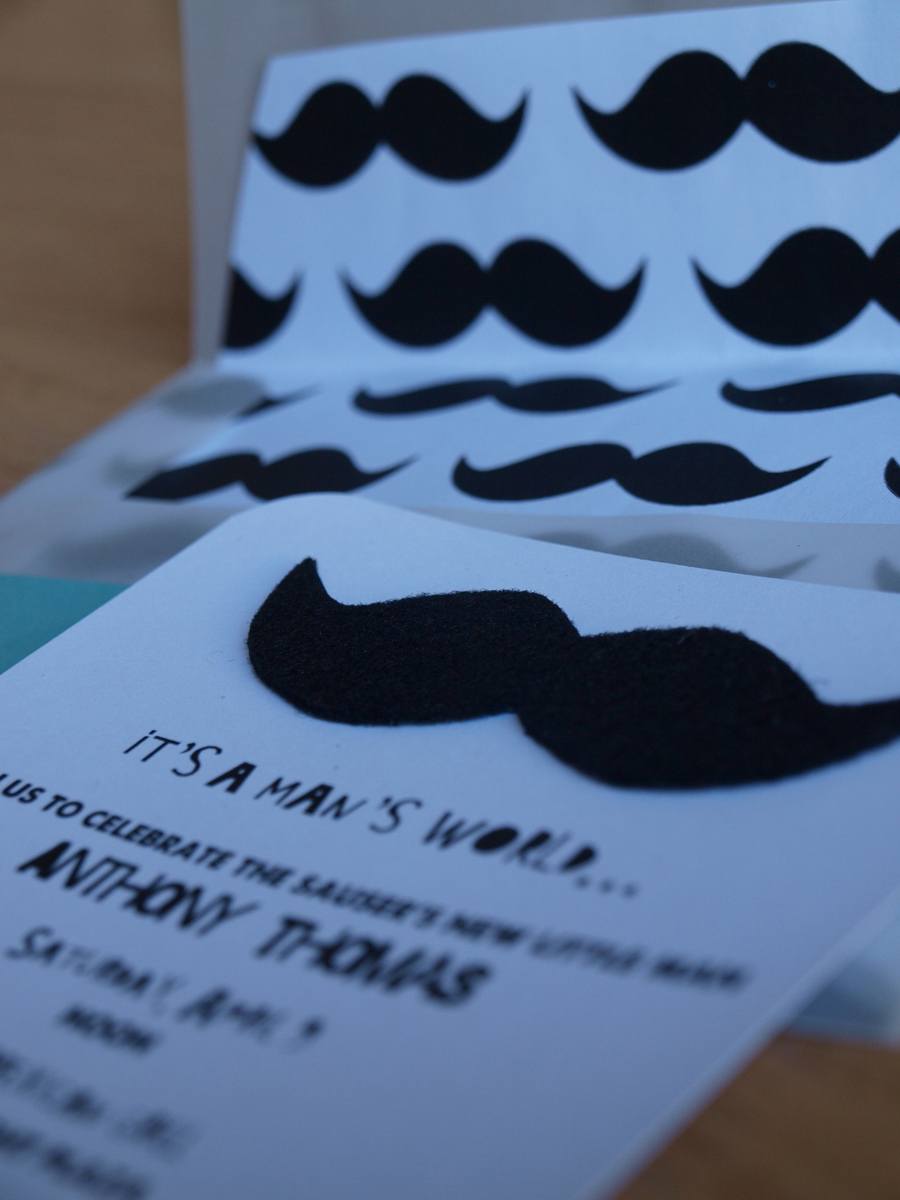 I used wrap-around teal blue labels for the addresses and cut mustaches out of felt to adorn the top.  The sprinkle was held at a local Mexican restaurant so I chose a font to complement the venue.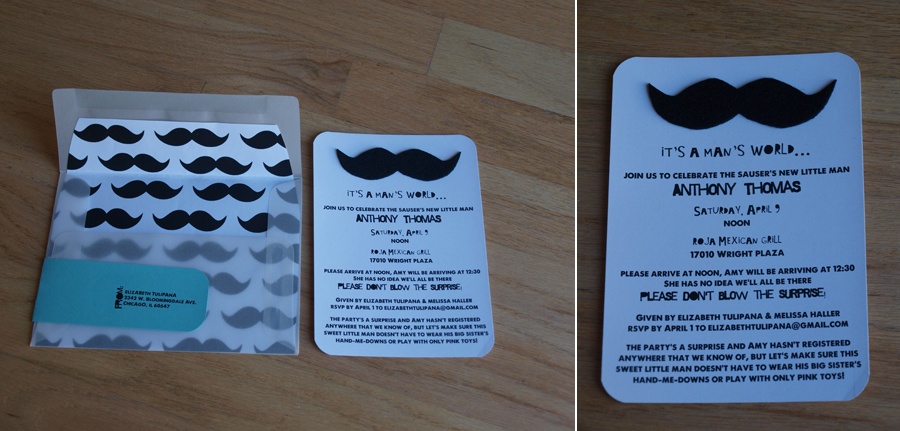 I used a vellum envelope so when guests received them they looked fairly inconspicuous from the outside but once you opened them—-mustaches abound on the envelope liner!  I believe in setting the mood.
Wax mustaches anchored white balloons that I adhered felt mustaches to.  Why not?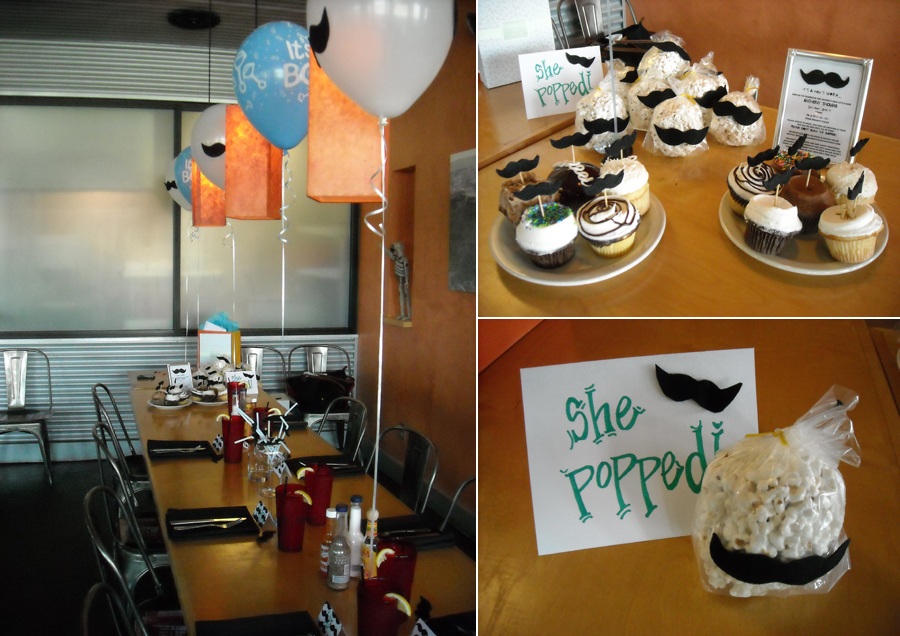 "It's a boy!" balloons coupled with our Mr. Mustachio balloons were a perfect centerpiece for a restaurant "sprinkle"–quick, easy and good bang for your buck.
More 'staches topped delicious cupcakes for dessert..