Sam + Jordan's modern romantic wedding at Thalia Hall was glamourous, gorgeous, and tons of fun.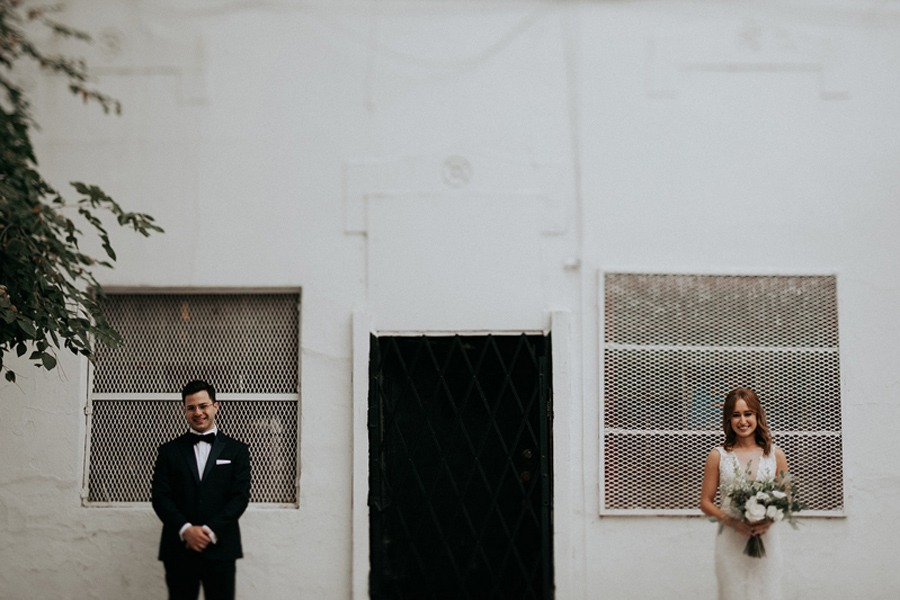 First up, Sam + Jordan hosted a beautiful rehearsal dinner at The Herbarium for their family and friends. We loved the centerpieces so much and can't get enough of Sam's jumpsuit! We loved that they had Alisha capture this event too.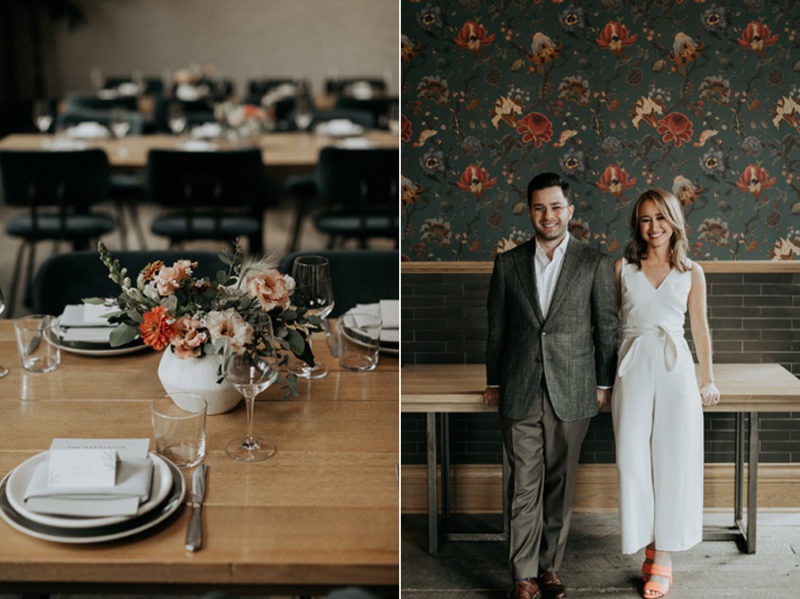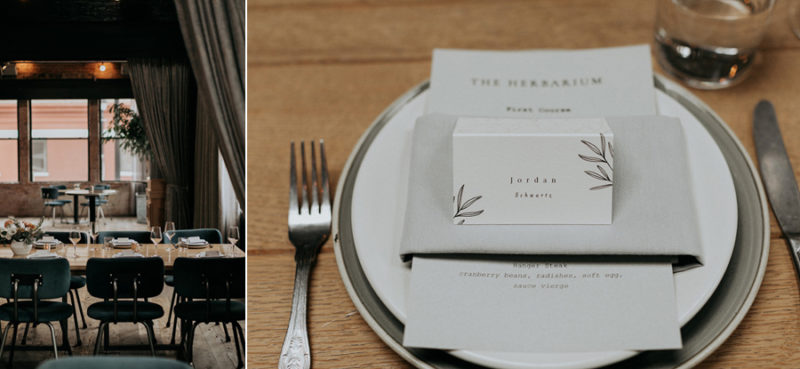 It's time to shine
Saturday was the big day and we loved the clean, minimal/glam look they accomplished with their carefully curated details. Black tie for the guys and shades of silver and grey for the gals perfectly complimented Sam's AMAZING dress.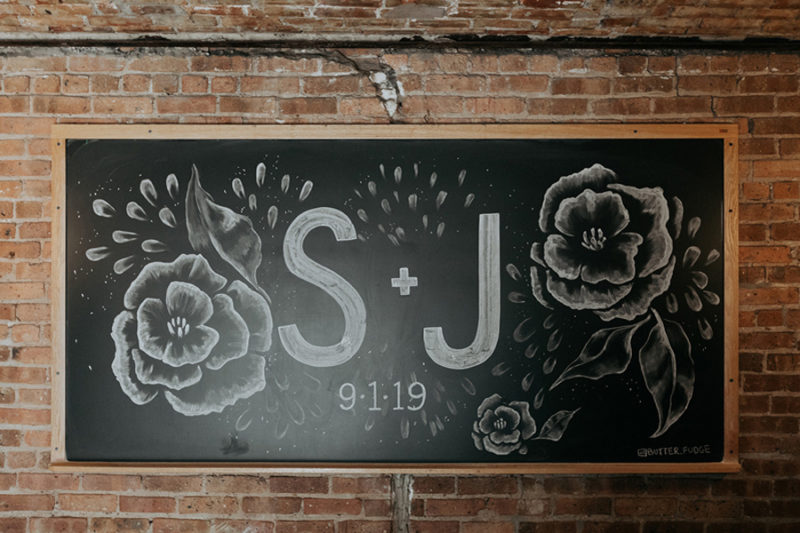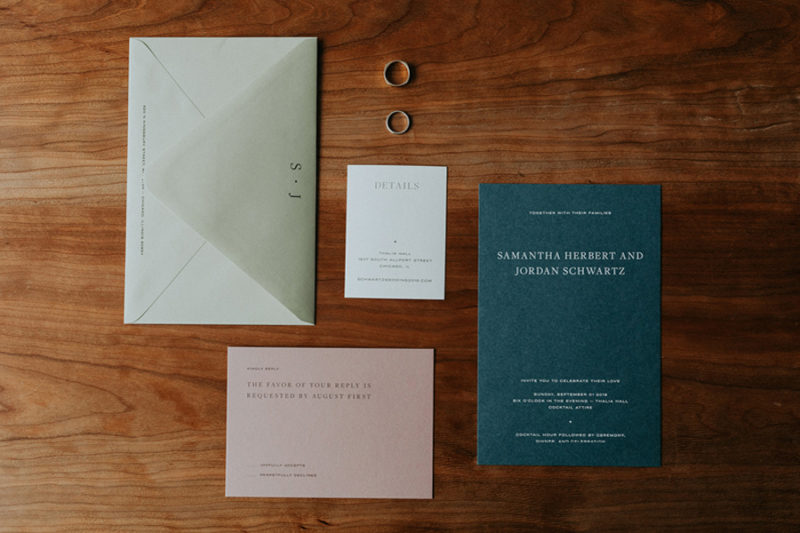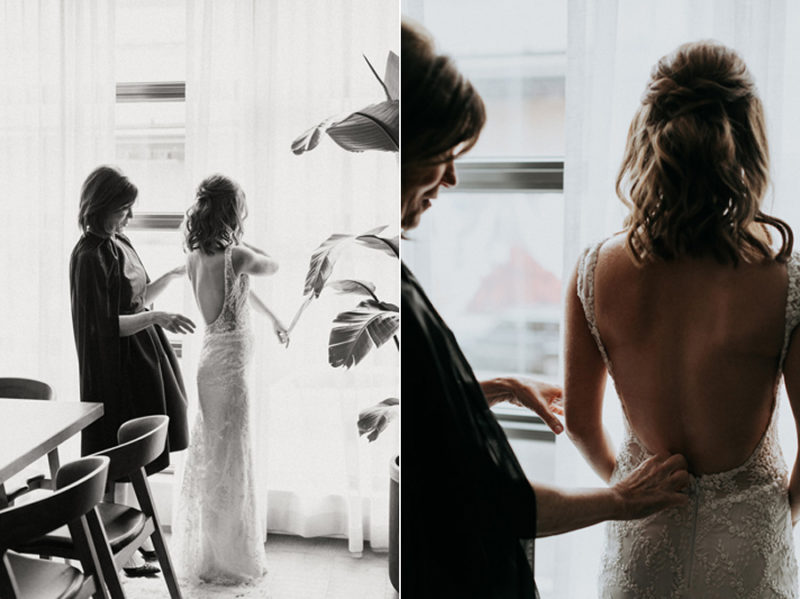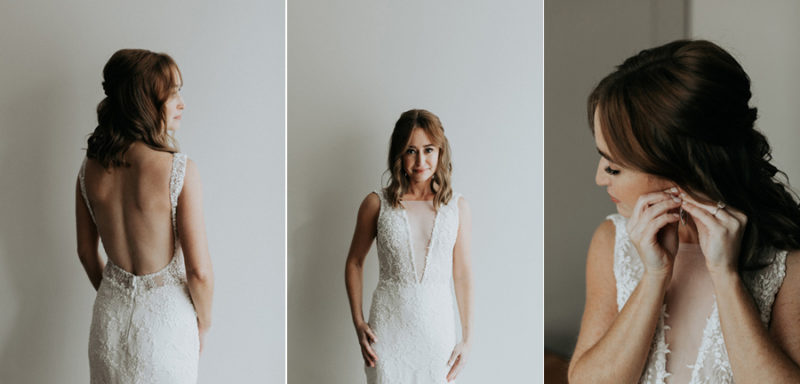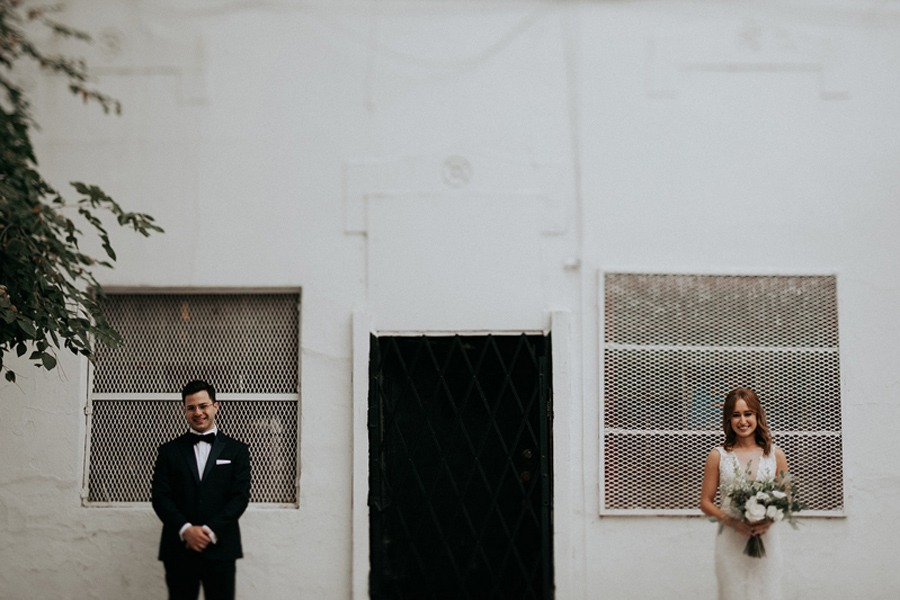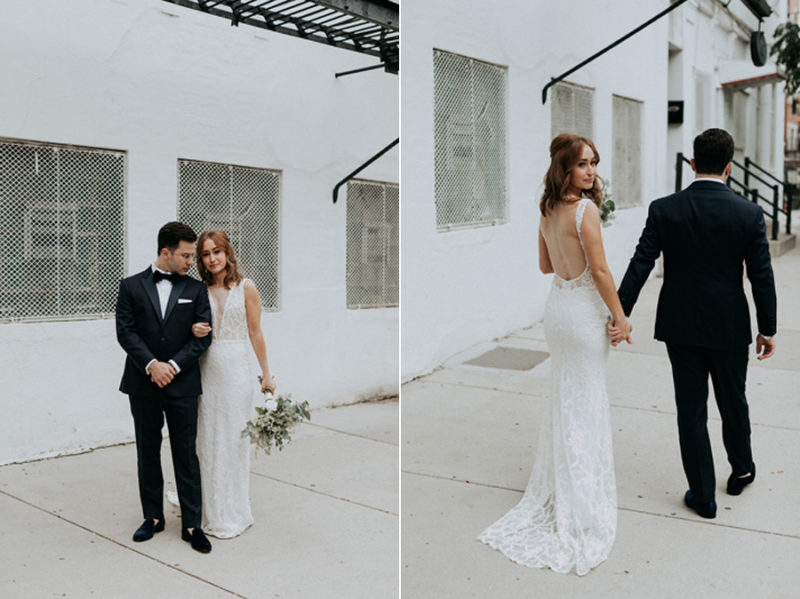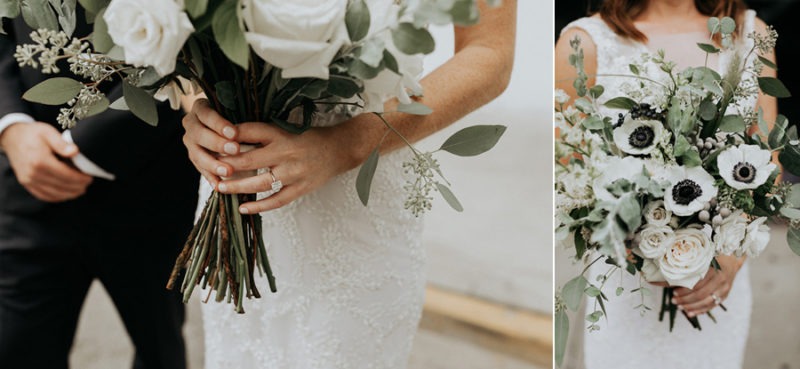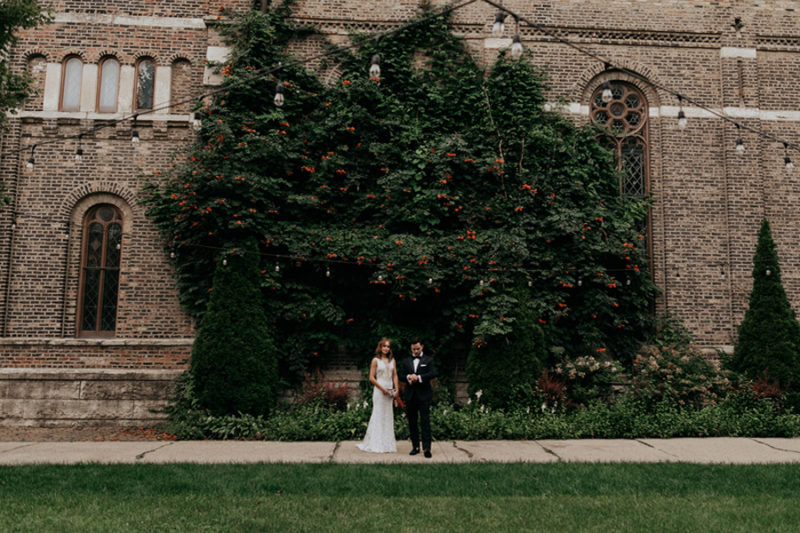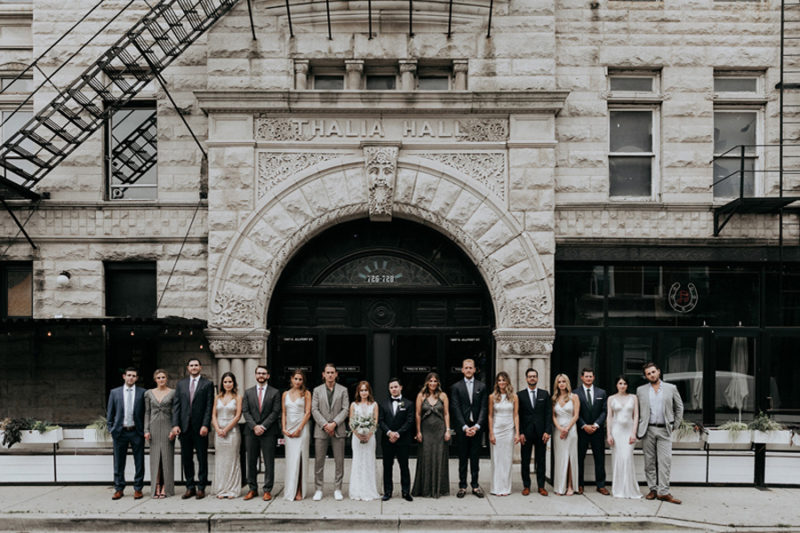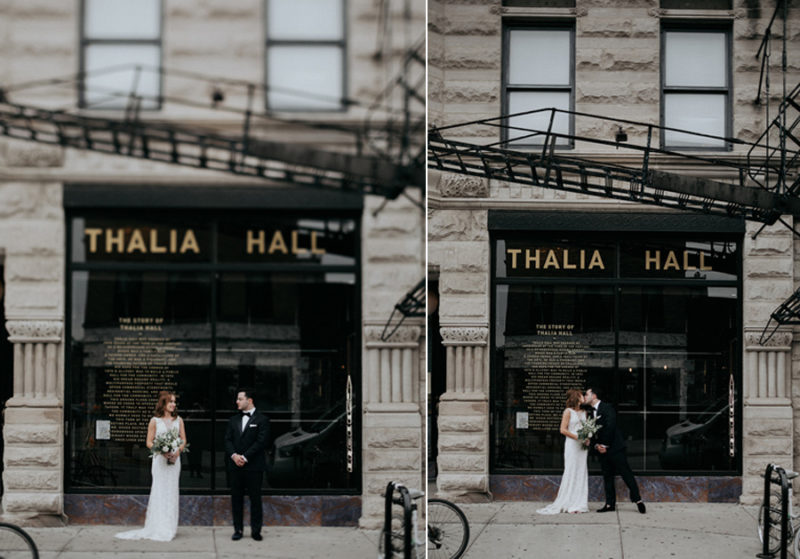 All the vibes live here
While Sam + Jordan were outside taking tons of stunning photos, we were inside putting the final touches on everything to make sure everything was JUST right. Photos of the couple graced the frames where show posters typically hang, and we love the dark wooden chairs in this moody and very vibing space.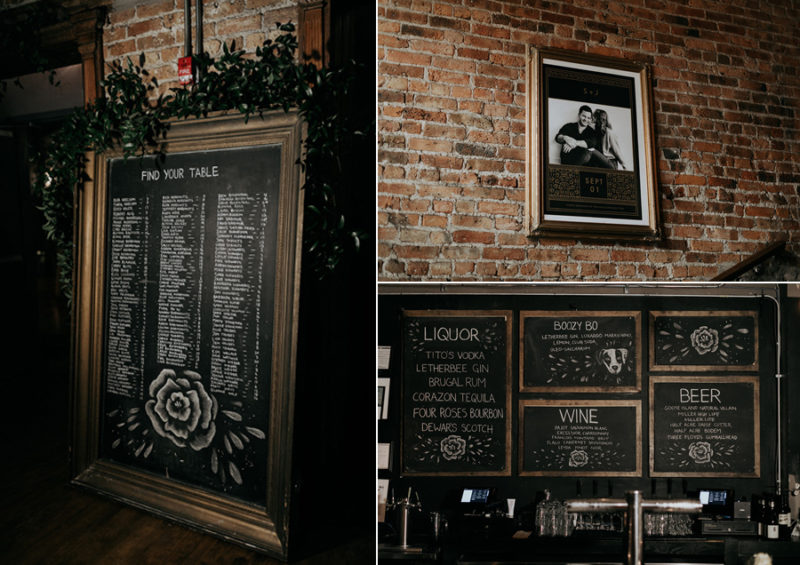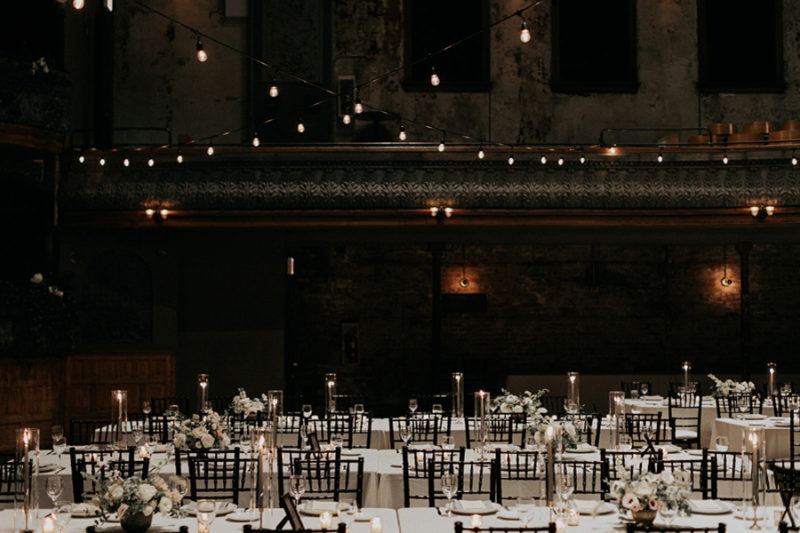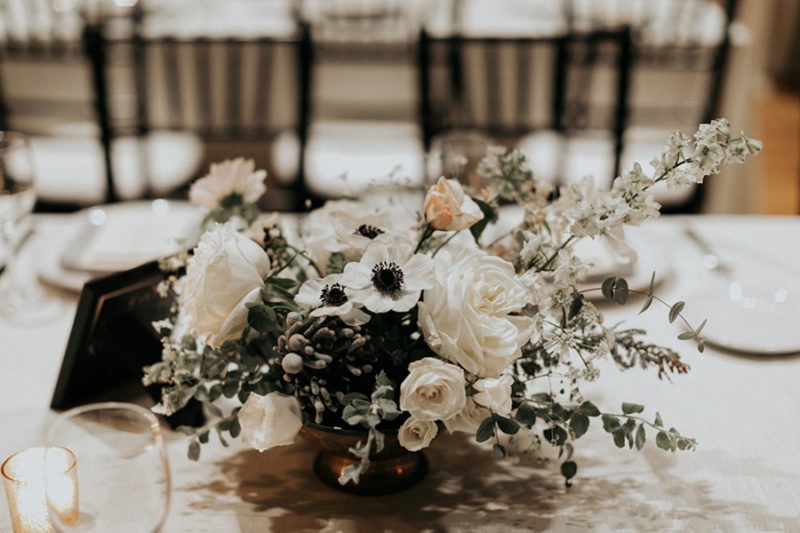 Greenery arches and love
The ceremony went off without a hitch, and the greenery arch was the perfect backdrop to center the space on the big stage. A little bit of light, a whole lot of love, and just like that, these two were husband and wife. It was truly the epitome of a romantic wedding.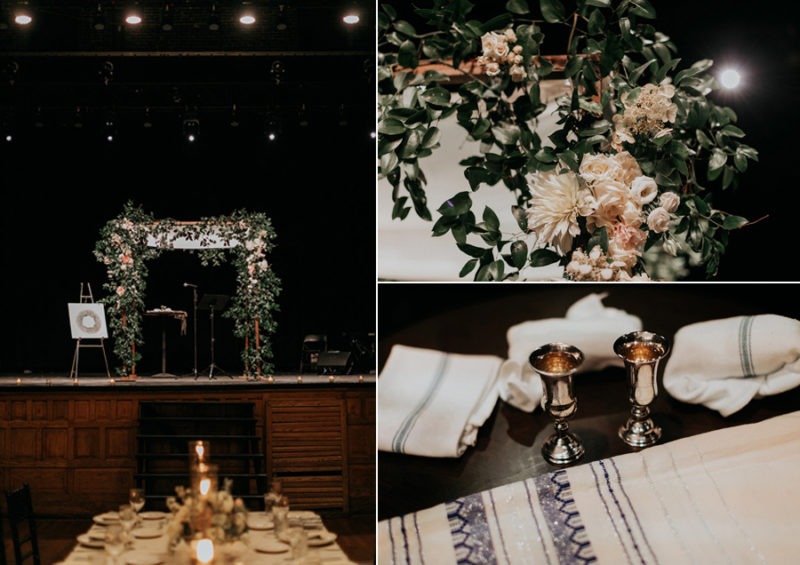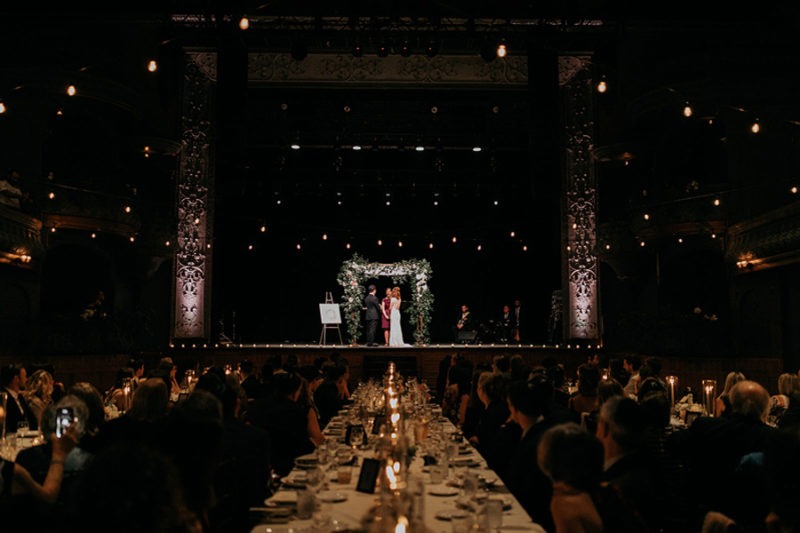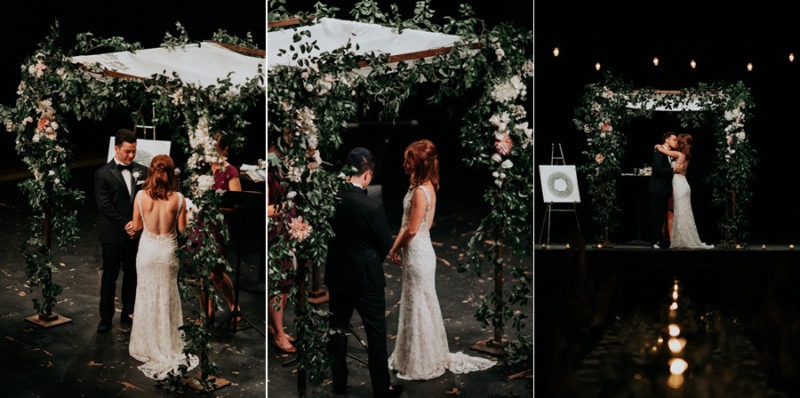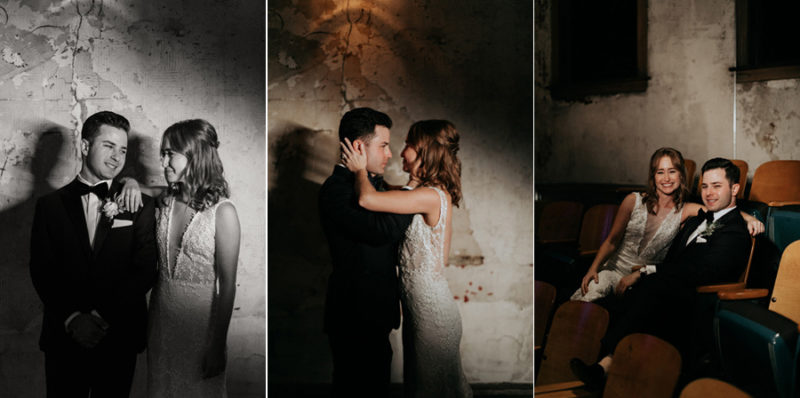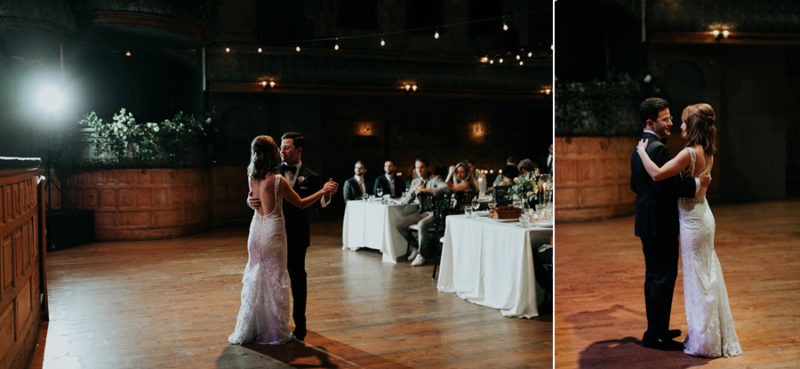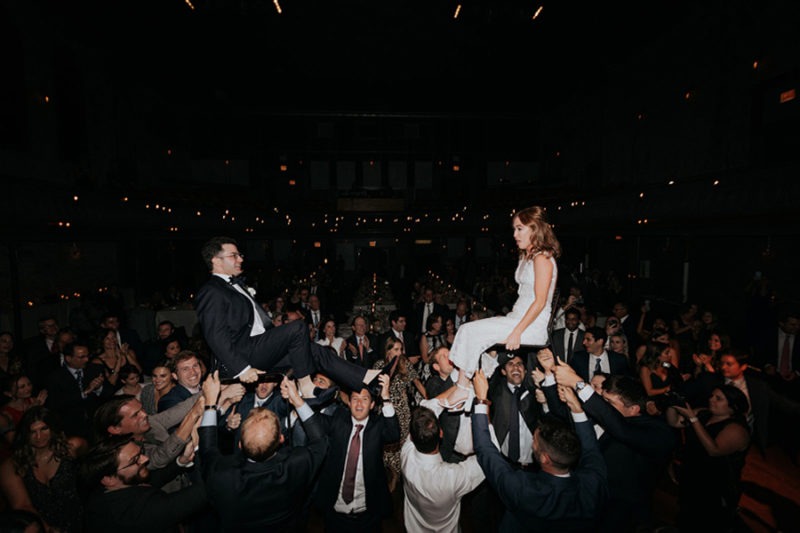 *eye candy courtesy of Alisha Siegel

Sam + Jordan's Vendors
Ceremony + Reception: Thalia Hall
Caterer: Dusek's
Coordinator: Anticipation Events
Band: Chicago Players
Photographer: Alisha Tova
Hair: Emily Katz
Makeup: Shannon O'Brien
Hotel: Sheraton Grand Chicago
Officiant: Lauren Henderson
Florist: Field and Florist
Bakery: Sweet Mandy B's
Rehearsal Dinner: The Herbarium
Rentals: Tablescapes
Transportation: Windy City Limo
Invitations: Kaela Rawson
Brunch: LB's Bistro at The Sheraton
Chalkboard Artist: Butter Fudge
Looking For More? Explore Related Posts: