Eric + Mike were married at Public Chicago in Chicago in October.  Full disclosure: Eric and Mike live in Omaha and own an amazing hair salon there.  Eric has been my hair stylist since I was 15 years old.  He loves to tell the story of me running into the salon after a soccer game with a towel twisting up my still wet hair an hour before the Homecoming dance.  So obviously this man can work miracles.  Which obviously this means I love him.
When they told me they were getting married in Chicago I insisted I would coordinate, mostly because I wanted to attend.  I regret nothing.  They flew 20 of their closest family and friends to Chicago and spent the weekend enjoying their company before getting hitched on Sunday.  It was an exquisite event to say the least.  Take a peek.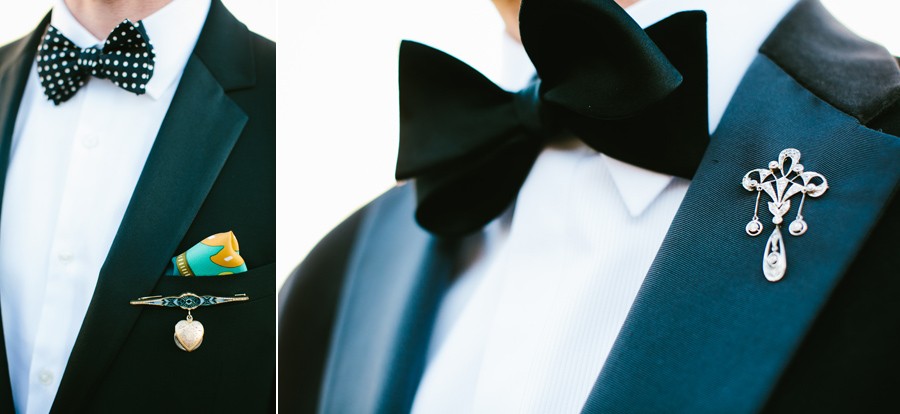 My buddy!  I love how Pen/Carlson snapped this photo of me seeing Eric for the first time.  It was both odd and so amazing to see him outside of the salon.  Now if I can just convince them to hurry up and move to Chicago (at least part-time!?)
Eric's vows made Mike cry and Eric was so proud of himself.  Love it!  Since they had just 20 guests at the wedding, they threw a dinner party to end all dinner parties.  Seriously.  It was at least six courses and the Dom was flowing nonstop.  Everyone sat at one amazing table and after dinner they enjoyed the terrace, more drinks and a second helping of dessert.  There's something to be said for a small and intimate wedding, and this one was quite lovely.

*all photos courtesy of the kind and talented Kiri & Brett of Pen/Carlson
Eric + Mike's Vendors
Ceremony + Reception: Public Chicago
Day-of Coordination: Anticipation Events
Catering + Dessert Table: Public Chicago
Photography: Pen/Carlson
Florist: Botanicals Chicago
Officiant: Chicago Wedding Judge

Looking For More? Explore Related Posts: