Usually, we don't do a lot of wedding shows, but this winter we styled it up at several. You would think after last year's Camp Indie Wed, we'd hang up our hats for a bit, but no. This year, we hit Indie Wed, Dose Trousseau, and helped launch the first Beverly Wedding Expo. At all three, we channeled our inner grandmother goddess to put together some wedding inspiration with just the right level of "eclectic" and "granny" combined. (If you didn't know, we're kind of known for this vibe.)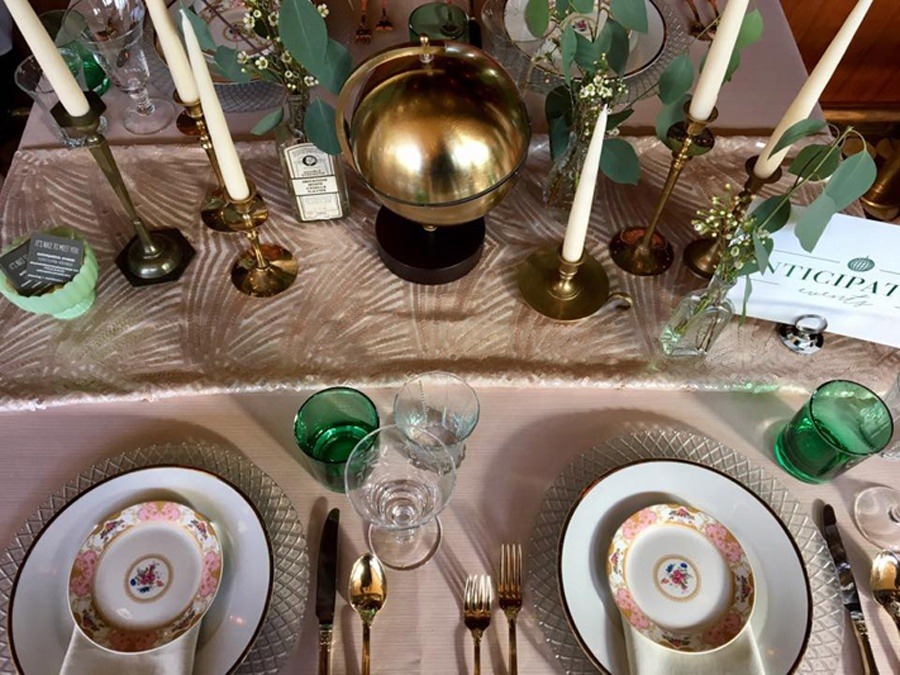 First up, we headed to Indie Wed at the Ravenswood Event Center. One of our favorite wedding shows of the year, we decided to do something very different from Camp Indie Wed and go with rich turquoise, disco balls and needlepoint. Because those things naturally go together in our mind! And, it's a good thing we brought it, because WGN TV was ready and waiting for Elizabeth's first live TV interview!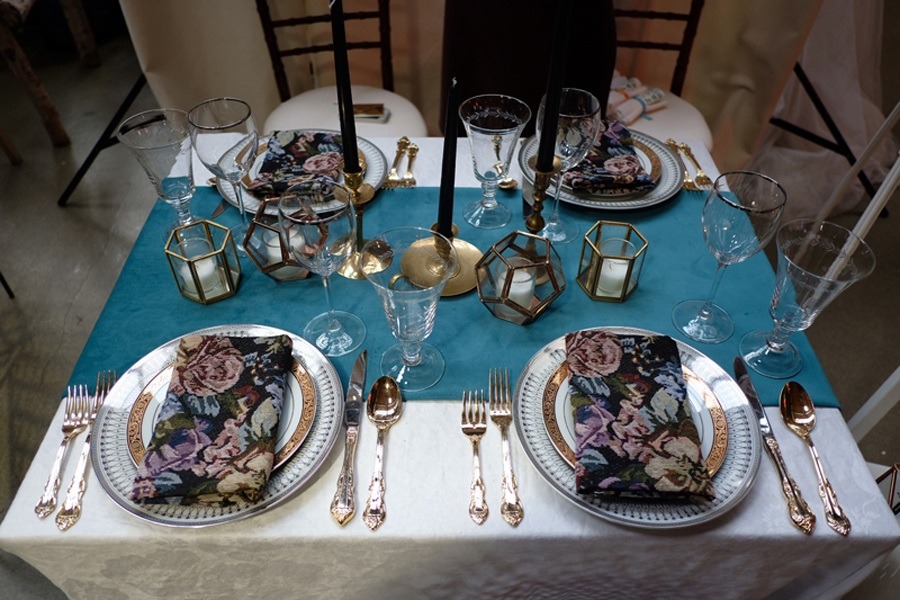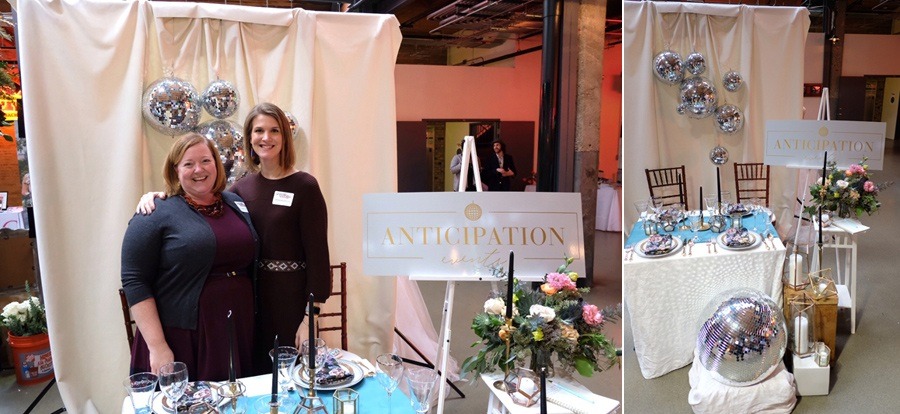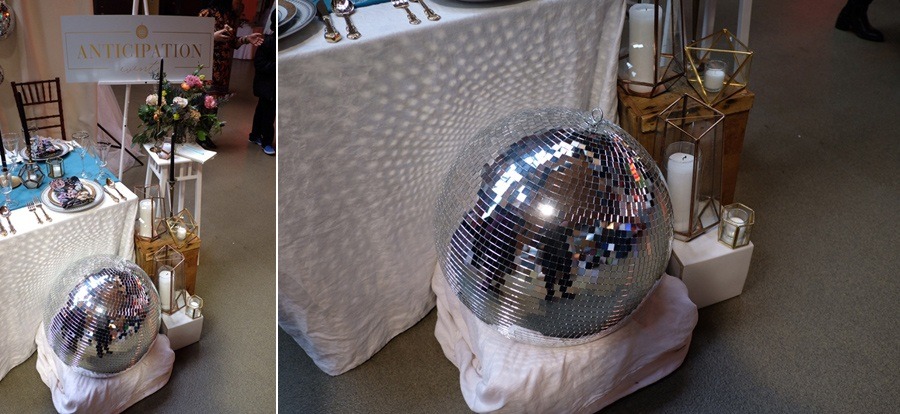 Next up, we were honored to be selected for our first appearance at Dose Trousseau. Part of Dose Market's Love Dose in February, this market within a market features a small and carefully curated selection of wedding pros. We decided to amp up the glam factor to compliment the beautiful banquettes and decor at Morgan Manufacturing and go with lots of gold, blush, pops of green, and, of course, sequins.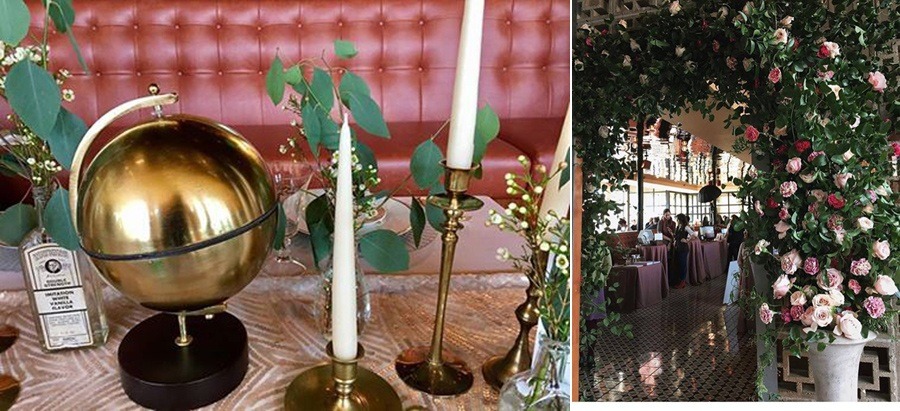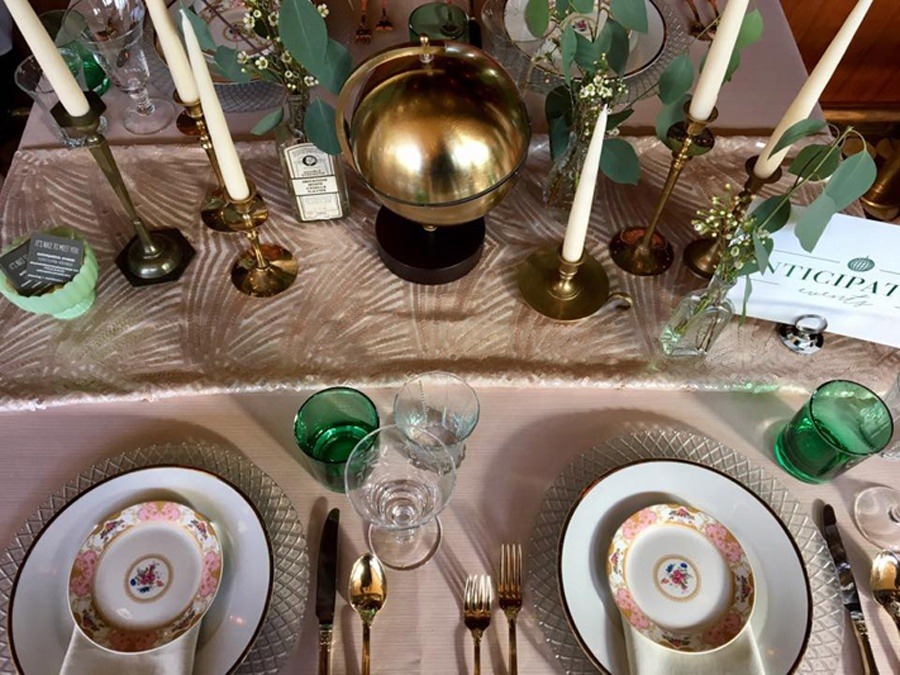 https://iframe%20src=https://player.vimeo.com/video/205432212?color=ffffff%20width=640%20height=360%20frameborder=0%20webkitallowfullscreen%20mozallowfullscreen%20allowfullscreen/iframe%20pa%20href=https://vimeo.com/205432212Dose%20Trousseau%20Event.%20A%20Highlight%20Video%20by%20LEAP%20Weddings./a%20from%20a%20href=https://vimeo.com/leapweddingsHi.%20We%20are%20LEAP%20Weddings./a%20on%20a%20href=https://vimeo.comVimeo/a./p
Lastly, Laura teamed up with the Beverly Arts Center and Maplewood Photography to launch the first ever Beverly Wedding Expo in her South Side neighborhood. The event was a huge success with dozens of vendors and hundreds of visitors, but, of course, our favorite part was the Anticipation Events booth. For this one, Laura played off the "eclectic granny" vibe from the first two events and paired bright turquoise linens with a crocheted overlay (that really did belong to her husband's granny), a plethora of gold and copper candles, and the perfect centerpiece from the Geranium Guild.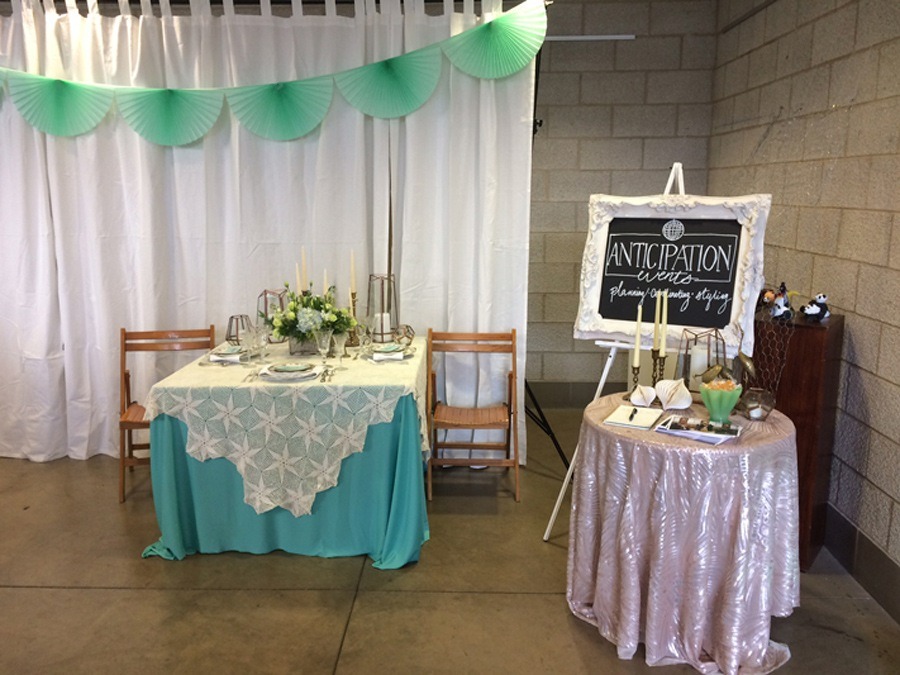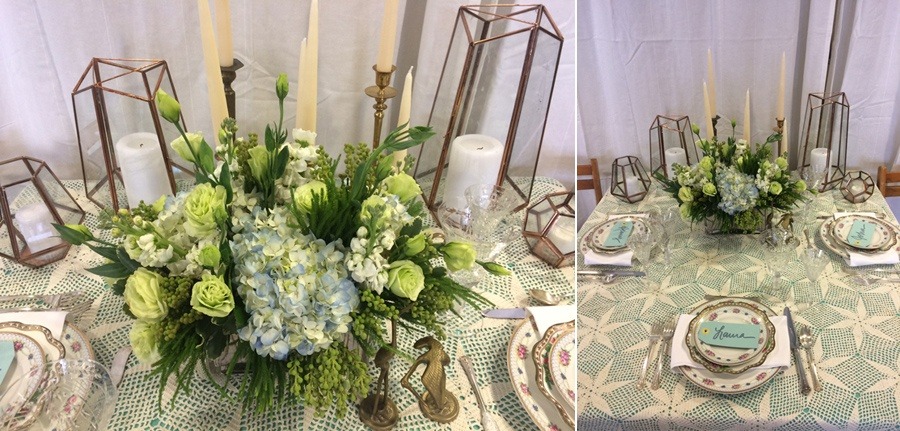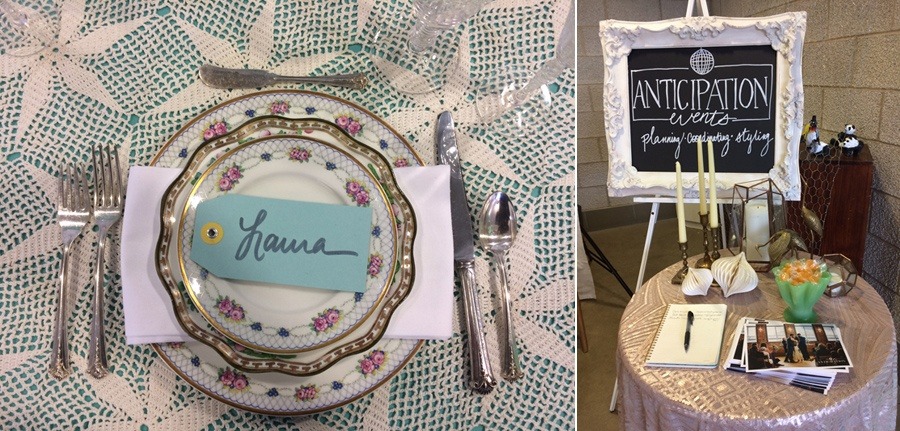 We loved styling these events and can't wait to do more styling with our clients this season!
*Indie Wed eye candy courtesy of the great and powerful Ryan Moore Photography
**All other photography courtesy of Elizabeth and Laura
Looking For More? Explore Related Posts: