So I promised you Whitney's bridal shower and bachelorette party invitations.  To make things easier for the guests who are coming in from out of town for the weekend the shower will be held Saturday morning and the bachelorette party will be that same night.  It's a great idea if you have bridal party members and friends spread across the country.
There are two things Whitney loves almost as much as she loved John.  Brunch, and more specifically, six or so cups of coffee at brunch.  She makes the coffee guys eyebrows raise with her eternal request for a refill at Nookies. And that is no small feat considering the amount of coffee that guy pours.  If you accidentally sleep through brunch and don't catch up with Whitney until dinner, rest assured there will be a glass of Riesling in her hand and she'll lead you to a wine bar after dinner.  So that was all the inspiration we needed to go to town on the invitations.
Everyone received a kraft paper-wrapped box in the mail and when they opened the box, this is what they saw: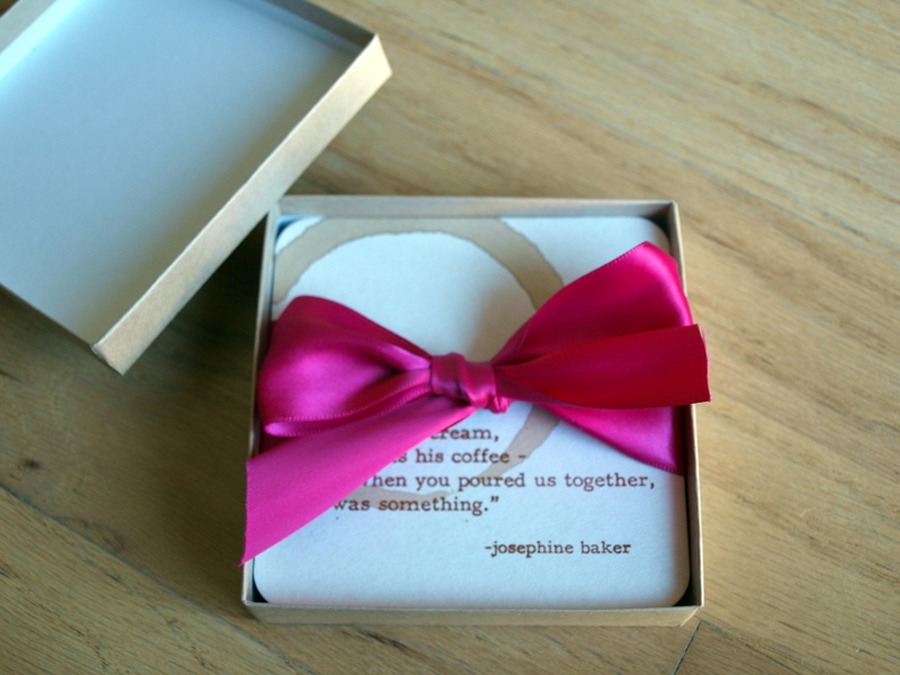 Each invitation was two coasters tied up in a pink satin bow and nestled on a bed of coffee beans.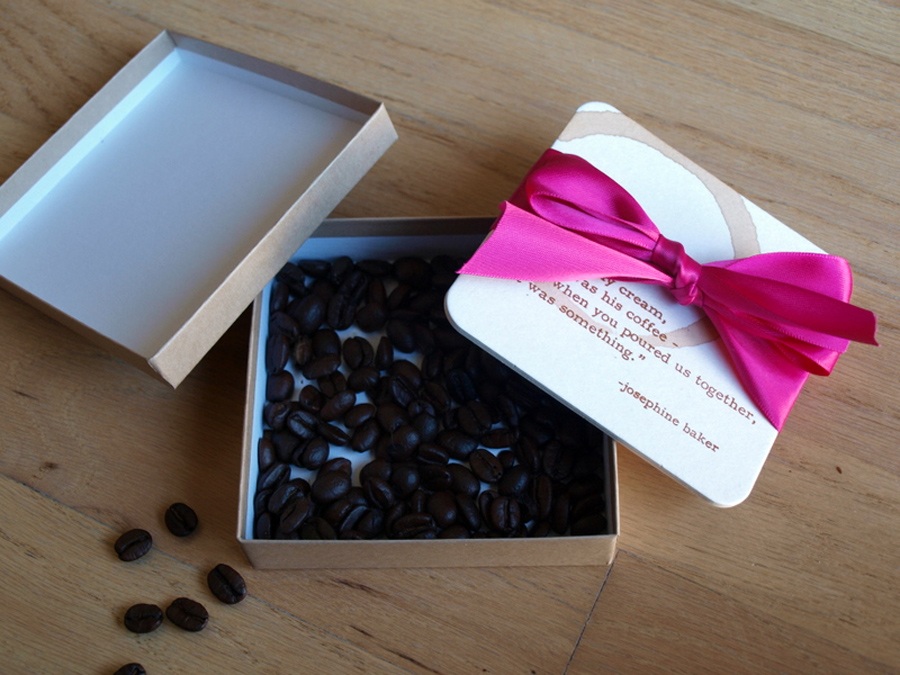 They likely all brewed a pot of coffee while they untied the ribbon to find two coasters.  The first coaster was an invite to the shower with a coffee mug ring and this quote by Josephine Baker: "He was my cream, and I was his coffee- and when you poured us together, man it was something."  LOVE.  The second coaster was the invitation to the bachelorette party with a wine glass ring and this quote from Vinny of Jersey Shore fame: "Sometimes when you meet the right girl who deserves to be wined and dined and you know, wifed up." DOUBLE LOVE.  Definitely setting the tone for each separate party.
When you flip the coasters over you have all of the party information.  I gocco'ed both sides of these and actually dipped mugs and wine glasses in coffee and wine to make the rings.  Realism at it's finest.
Oh happy day! We're so happy that John decided to "wife up" Whitney.  He really is the cream to her coffee and I am loving getting to be a part of their big day!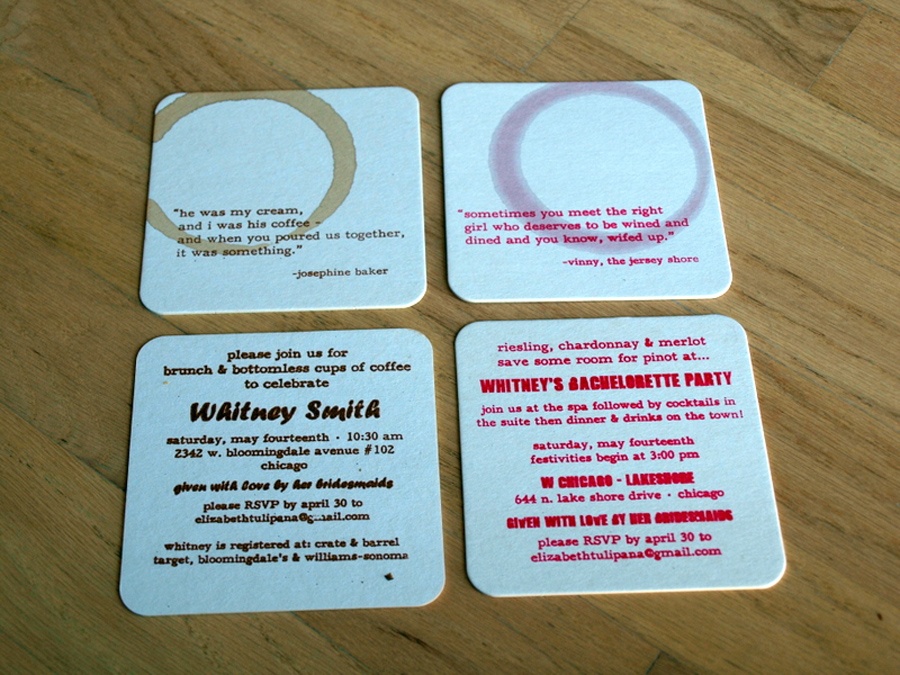 What do you think?