So you've already seen the invites and read about the inspiration for the coffee and wine themed shower and bachelorette party.  Here's how it all came together.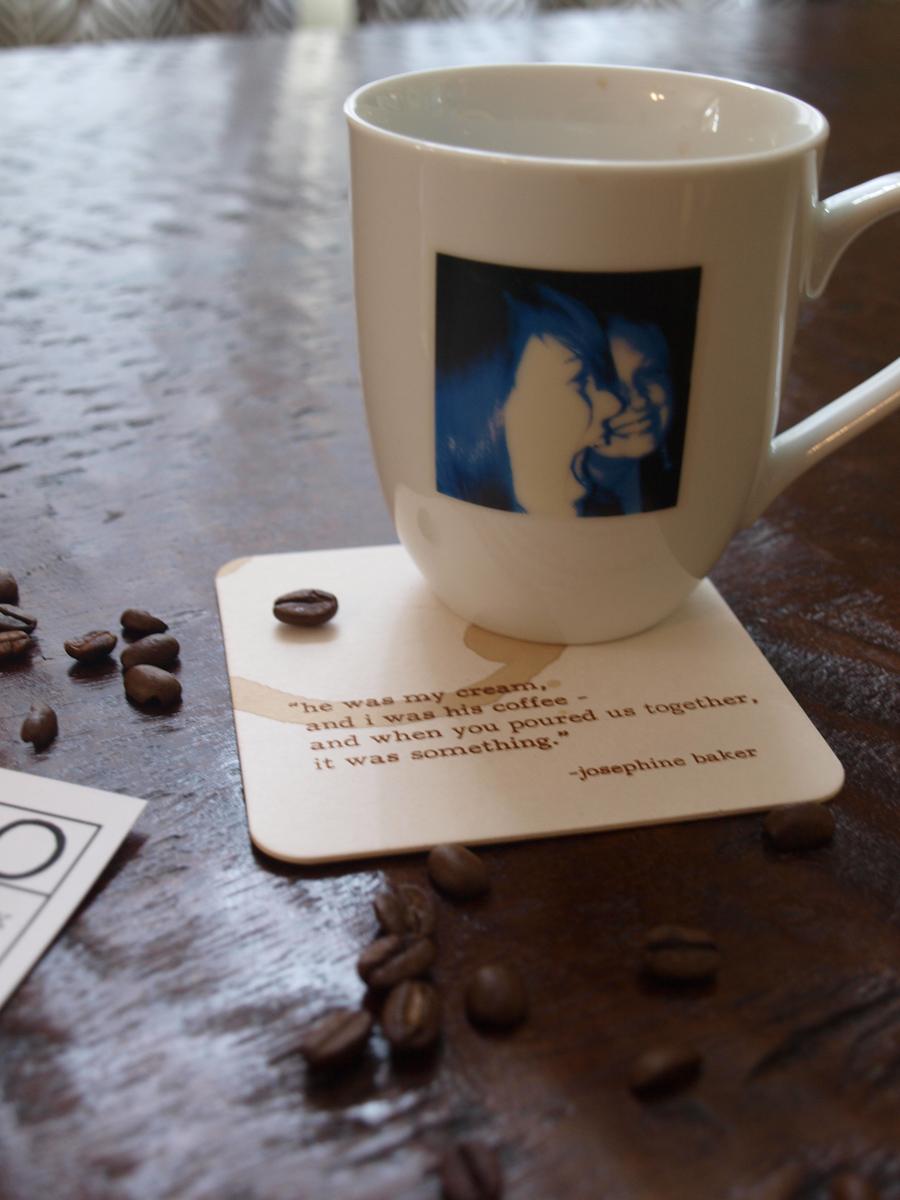 I decorated using the brown and pink scheme from the invites and made deceptively simple but pretty stinking awesome coffee filter poofs.  Whitney's sweet mom kept calling them peony's which just made my crafty heart sing.  (When in doubt always bring a mom to the party—they are the best at gushing over the details!)  I hung clusters of them over the kitchen table and island where most of the food action was happening.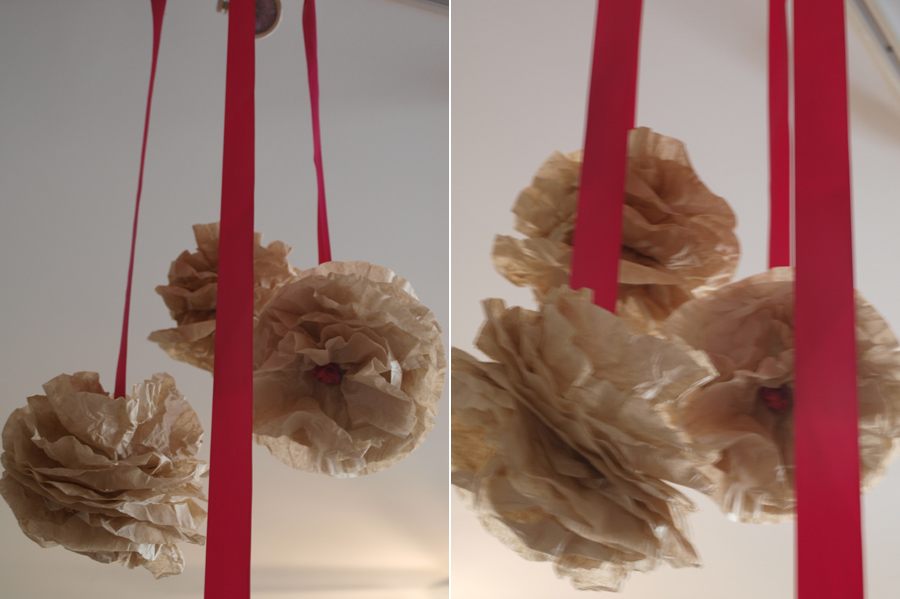 We served lots of delicious brunch fare: french toast casserole, egg bakes, croissants with apple butter, honey and jam, coffee cake muffins and fresh fruit skewers!
Lots of mimosas to wash it all down and an artsy shot of the glasses by one of the bridesmaids, Megan.
We (of course) put together a hard-core coffee bar that included hot and iced coffee, vanilla and caramel syrup, soy milk, skim milk, half and half and some homemade vanilla whipped cream.
Each guest picked up their own personal coffee cup for the morning which doubled as their favor.  Each coffee mug had a picture of the guest with Whitney and Whitney got a special little one with a picture of her and John!  I used a special paper to transfer the images to the cups and baked them on so they'd be permanent. (I also made her three extra so she would have a set of four: one of the two of them, one of Whitney, one of John and one of their dog Duke. Awesome.)

We set them up on the kitchen table with bowls of chocolate-covered espresso beans to munch on and extra coasters for people to use during the party.
Whitney hates to be the center of attention so we just played a few games that wouldn't embarrass her.  The ever-popular guessing game, this time using coffee beans and a coffee filter for holding guesses.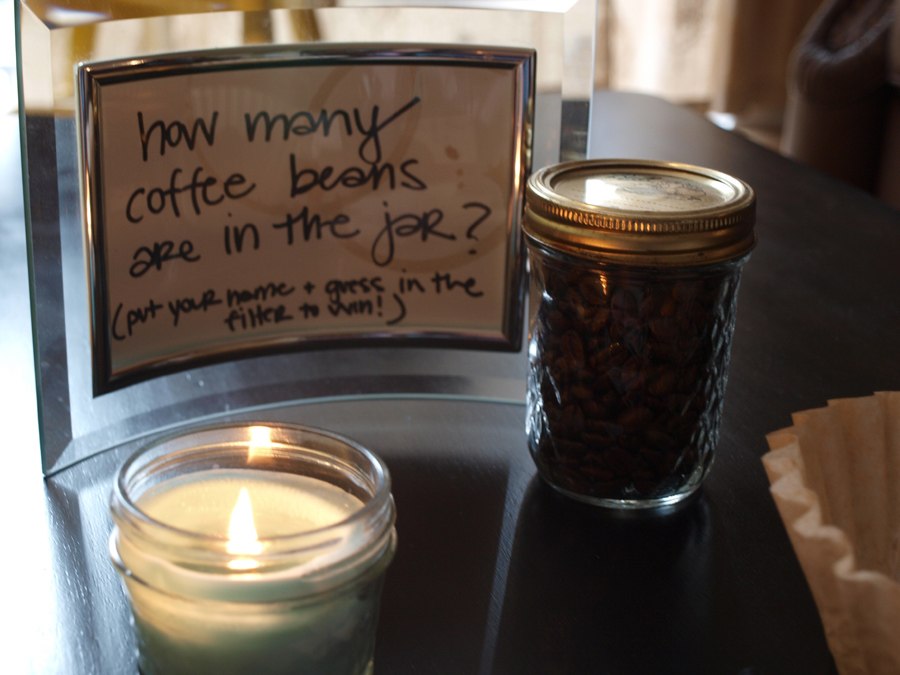 And then while she opened her presents guests participated in a homemade BING-O game dubbed "WHIT-O" that really took a lot of the attention off of staring at Whitney opening gifts.  Plus, Whitney's future sister-in-law won and could not have been more ecstatic. Both of the game winners won coffee mugs filled with flavored coffee samples and iced coffee blends.
I'm just getting over my caffeine buzz now.  Less than a month to go until their big day.  We can't wait to celebrate your love again in June!