Areta + Ryan were married in September at Queen of All Saints Basilica and hosted their family and friends for a rocking reception at North Shore Country Club.  They had the loveliest, most classic and timeless wedding.  And let's just take a moment to say, "DANG!" what a stunning bride Areta was. Dang.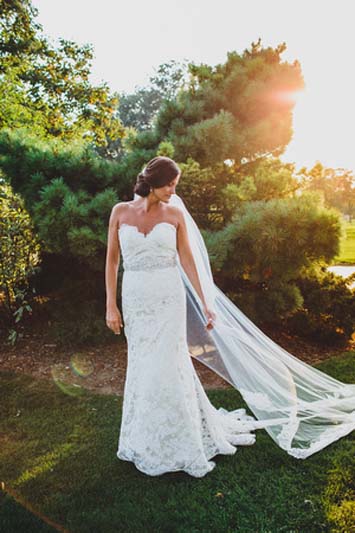 Queen of All Saints Basilica is stunning.  Inside and out, it's breathtaking.  And the aisle is so long which is wonderful.  Every so often, I'll be going through photos from a wedding and find myself in one. Usually fluffing a train, bossing someone around (nicely!) or sweet talking the little ones down the aisle.  Angela Renee Photography caught me pep talking Areta + Ryan's adorable flower girl here and I am head over heels in love with this photo.
From the venues to the dresses the flowers and the cake, everything about their wedding was sophisticated, classic and clean.  Areta's aunt was the emcee and her parents welcomed the couple into the reception with a blessing and the korovai.  Korovai is a traditional Ukrainian wedding bread that symbolizes community. It was super cool to see how intricate it is.  It's adorned with ornaments of baked dough: two birds to represent the couple, and other ornaments to represent family and friends. In the center of the korovai is the "tree of life," signifying life, fertility, and the building of a new nest. The entire arrangement is surrounded with a wreath of periwinkle, a symbol of love and purity.
A High Society dance party, heartfelt toasts and bottle of hot sauce for guests to take home rounded out an incredible night.  And in my humble opinion, they are the Tapatio to each others' Doritos.
*eye candy courtesy of my always Indie Wed neighbor, Angela Renee Photography
Areta + Ryan's Vendors
Ceremony: Queen of All Saints Basilica
Reception: North Shore Country Club
Day-of Coordination: Anticipation Events
Catering: North Shore Country Club
Sweets Table: Angela Renee Photography
Videography: Blu Couture Wedding Films
Band: High Society
Florist: Kathie's Flowers
Transportation: Second City Trolley
Rehearsal Dinner: Quartino
Make-up: Salon V Chicago
Hair: Nika Vaughan
Jolyne + Brendan were married at Park Community Church in April and celebrated their reception at Garfield Park Conservatory.  This was a particularly fun challenge for me because we planned the entire wedding in 11 weeks.  They knew they were going to get engaged, so they reached out to me and luckily Garfield Park Conservatory had an April Saturday open.  They jumped on it, he officially proposed in Florida while they were on vacation and we were off the the races.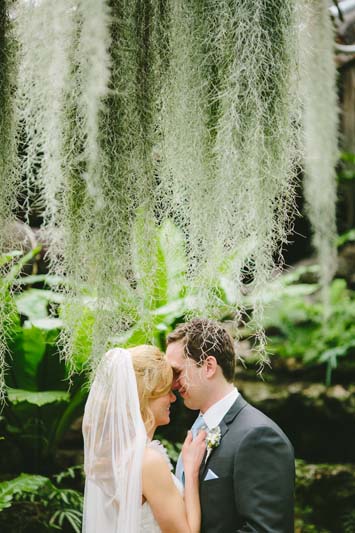 Thank my lucky stars Jolyne was decisive about her vendors, we made them quickly and put together a great team for the day.

After getting all dressed up, we met at the church and I had the delight of sending all of these beautiful people down the aisle. The little sweeties who brought the rings and tossed the petals were so talkative and excited, the perfect age for ringbear-ing and flower girl-ing!
The Carrs
got some great photos in the city before heading over to
Garfield Park Conservatory
to meet us for the party!
And party we did!
Garfield Park Conservatory
is SUCH an amazing space to have a reception, you get to be surrounded by the most amazing flora and don't have to worry about inclement weather of any kind! A wedding planners' dream.
A lovely couple, with lovely families who got engaged and married in record speed. Now who wants to hire me to plan their wedding in less than 11 weeks? We can do it! Until then, Jolyne and Brendan will be in the AE record books!
*eye candy courtesy of the dynamic duo at The Carrs Photography
Jolyne + Brendan's Vendors
Ceremony: Park Community Church
Reception: Garfield Park Conservatory
Planning + Day-of Coordination: Anticipation Events
Catering: Jewell Catering
Photography: The Carrs Photography
DJ: Toast & Jam
Florist: Forget Me Knodt
Hair: Tsubo Salon
Make-up: Laura Black Makeup
Bakery: Sweet Mandy B's